Interior designer and stylist Kathryn Bamford explains how make your home feel exciting again.
With all this extra time at home, there is no better time than the present to reinvigorate your home and make it exciting again. Here are 10 easy and inexpensive ways to make your home feel exciting again which you can easily accomplish while in isolation.
1. Explore Facebook Marketplace and Gumtree
With all the extra time at home, everyone seems to be clearing out their places and there are so many great listings at the moment! In the last few weeks alone I feel like I have completely transformed the look and feel of my place with some great finds off Marketplace. Look for vintage or antique pieces that excite you and need a new home. I picked up this console for $70 on marketplace!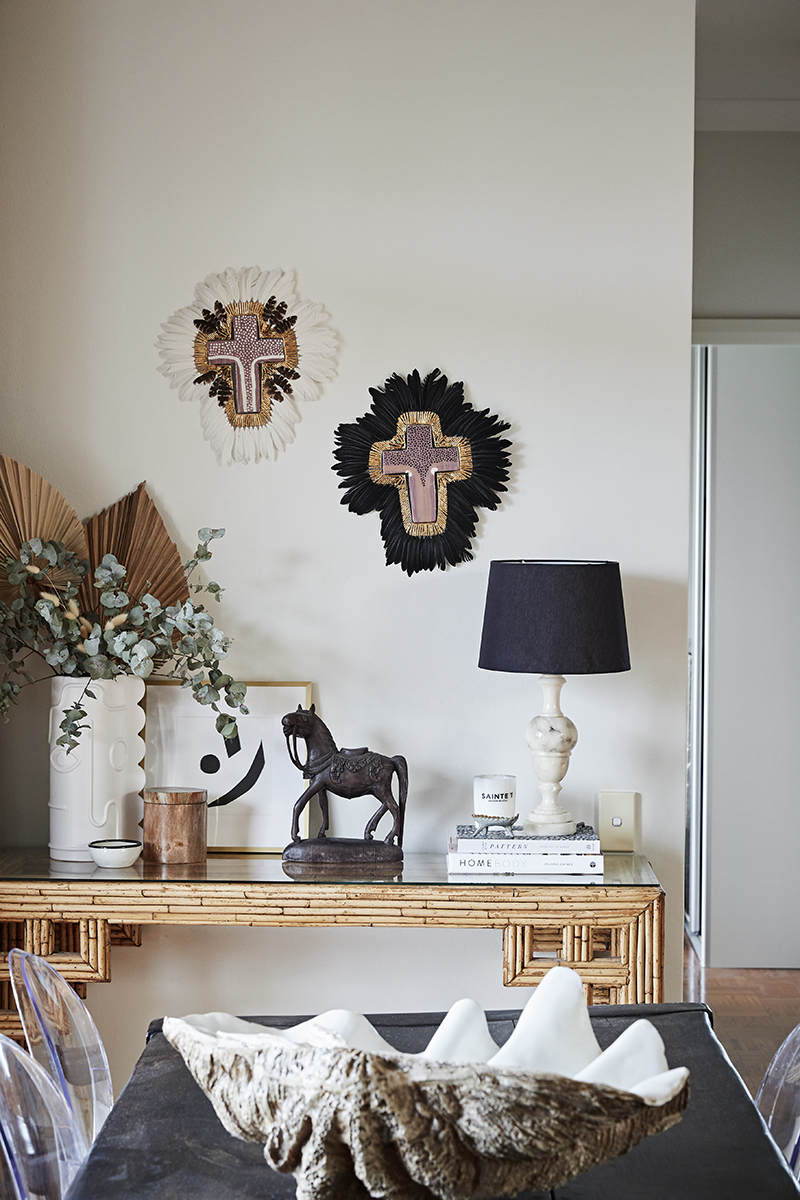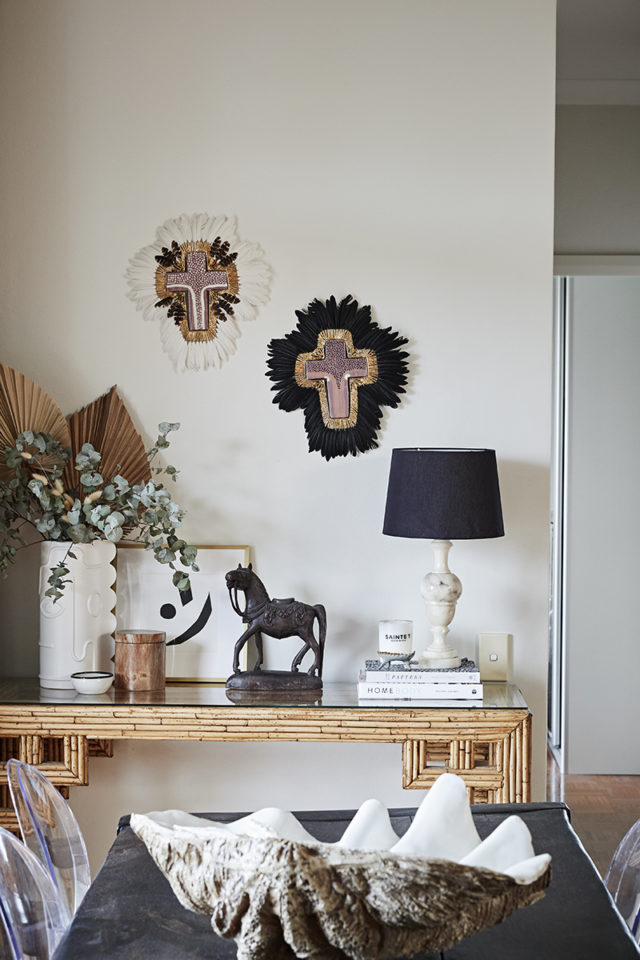 2. Spice it up with some new cushions, throws and decor pieces
It's officially winter, so it's time to get your velvet pillows and throws out! I have honestly never seen such nice pillows or throws as those out at the moment. Maybe it's all that extra time online browsing. I'm loving all the burnt oranges and tans!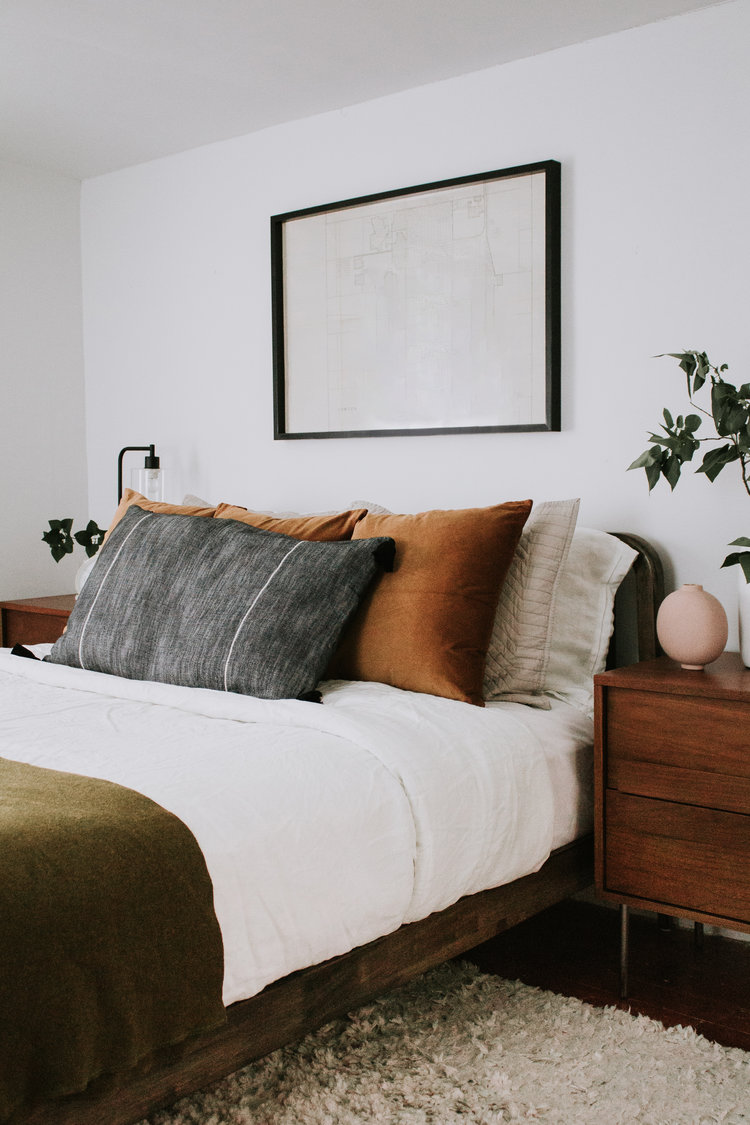 Source: Nadine Stay
3. Move around things you already own
It doesn't get more inexpensive than this one! Sometimes all we need to change up our space is simply just to move around all the favourite items we already own. I keep all my spare homewares and props in two big boxes, and every month or so I like to pull them all out and swap items with what's already on display. If you're happy with your space's furniture layout, play around with your lamps, art, mirrors and books. It helps keep things new and exciting even though the layout stays the same.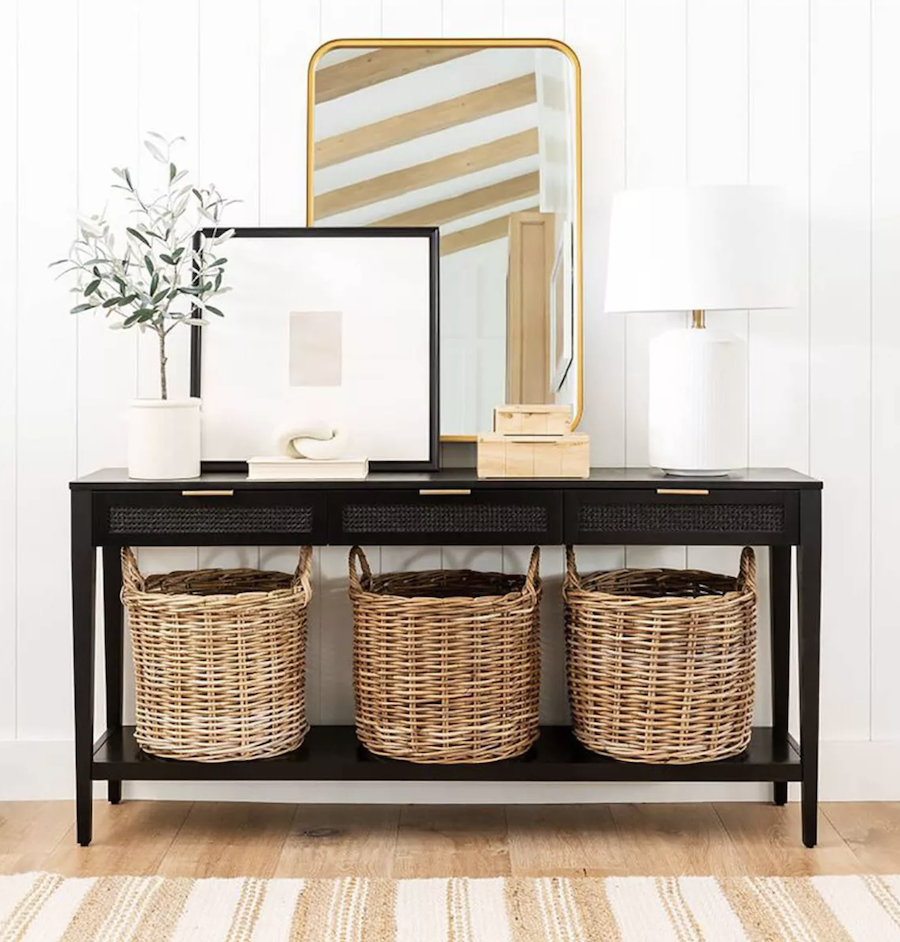 Source: Target
4. Clean up the clutter
Baskets. containers and trays are all your friends. Use them to organise your whole house. I recently did this at home and was surprised at how many containers and baskets I had laying around I could use to get organised. I believe everything in your house should have a place to live. Once everything has a place to live, it's so much easier to keep tidy as everything has a place to go back.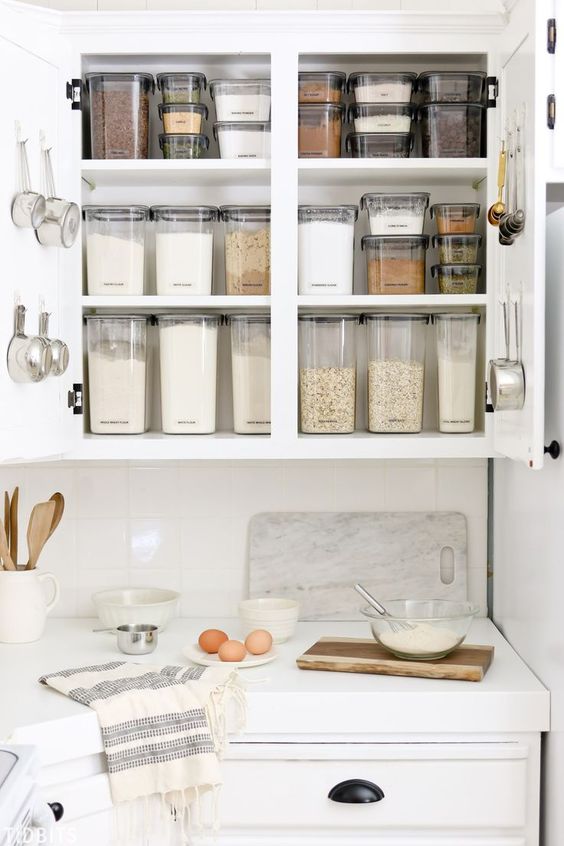 Source: Tidbits
5. Keep it sustainable by upcycling pieces you already own
Fall back in love with something you already own. You got it at one stage because you liked it, now it's time to update it and fall back in love with it. Check out this sideboard that got a makeover from Steve Cordony to inspire you. Instructions are here as well as the know-how to tackle an upcycling project with confidence.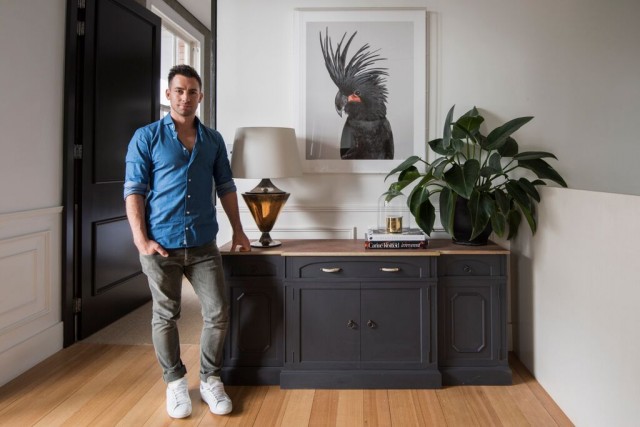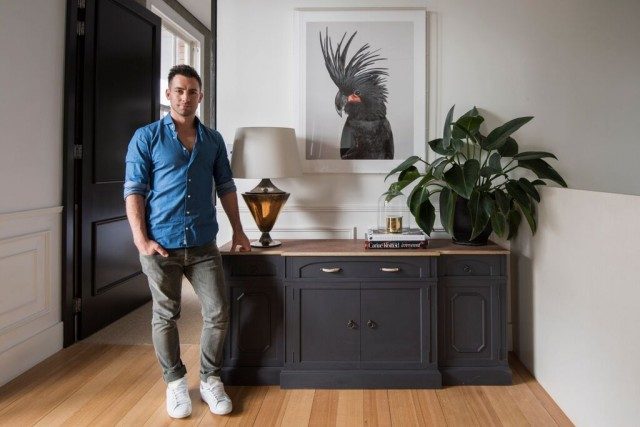 6. Embrace greenery and plants
Hand ups all the crazy plant people! Is it just me or are plants just as important as furniture in a space these days? Plants are the easiest way to add some life to your home. I mean literally they're alive! If you're worried you won't be a great plant parent, try out a devils ivy (pothos) like Jen's beauty below, or snake plant (sansevieria). Both are super easy to keep alive and happy. The best part yet, they help to purify the air.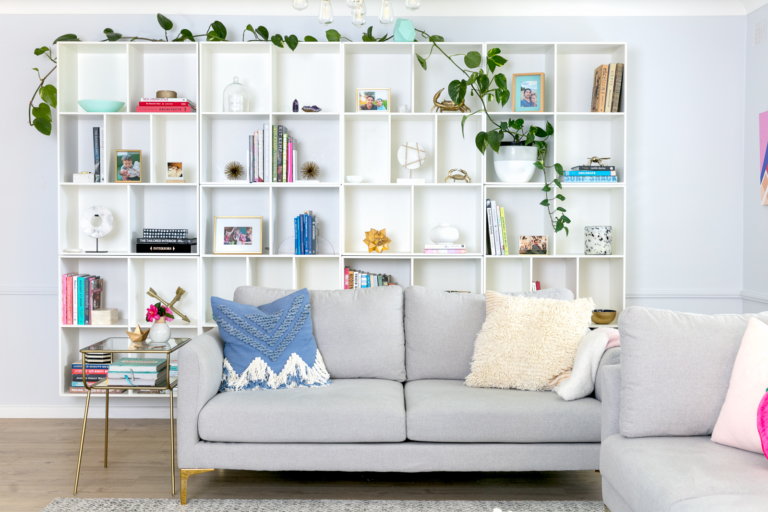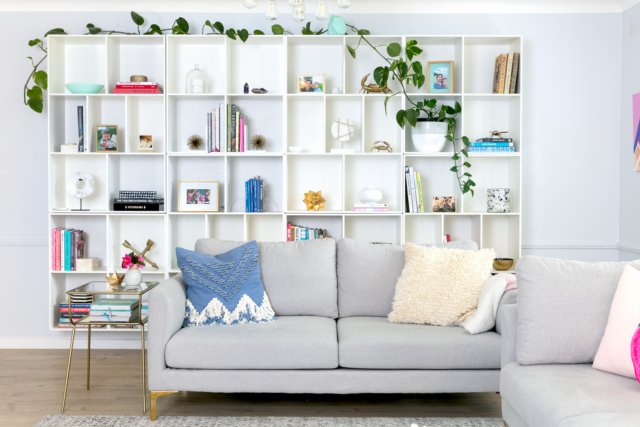 7. Buy some art or better yet, paint your own!
Search affordable art on the blog and you'll have a plethora to choose from. Or better yet, make your own! You don't necessarily have to be a good painter to be able to make cool art for your home. Play around with frames with line drawings, geometric shapes or even have a go at an abstract piece of your own! Three out of four of these in my office are homemade. Want to make a resin artwork similar to this round one? Check out Little Lane Workshops.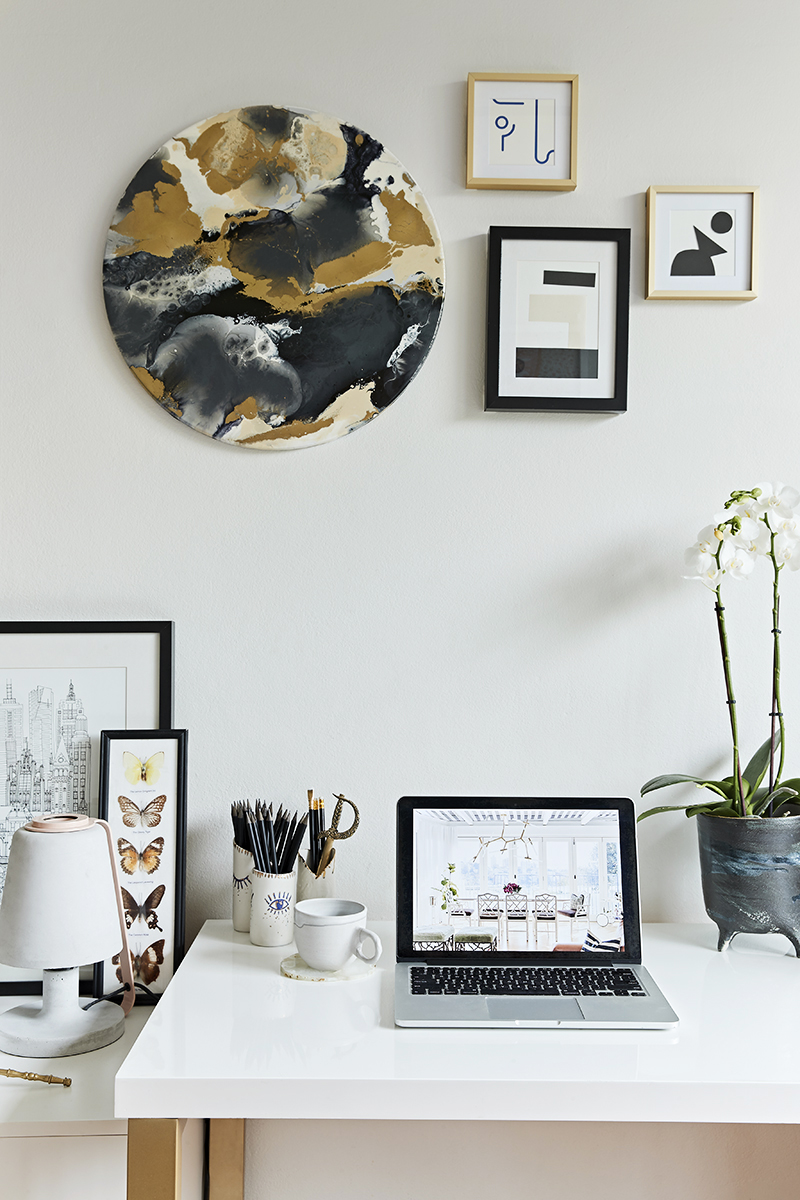 8. Knock off some easy DIY repair jobs that have building up on your to-do list
Whip out the pressure cleaner, drill or paintbrush. Going out less and not wasting time commuting, allows many of us more time at the moment to complete those pesky things that have been lingering on the to-do list for way too long. For me, this was removing scuff marks from the walls and doors with my favourite cleaning item ever, Magic Erasers! Is there anything those little sponges can't clean? Got a hole in your plasterboard? Check out this.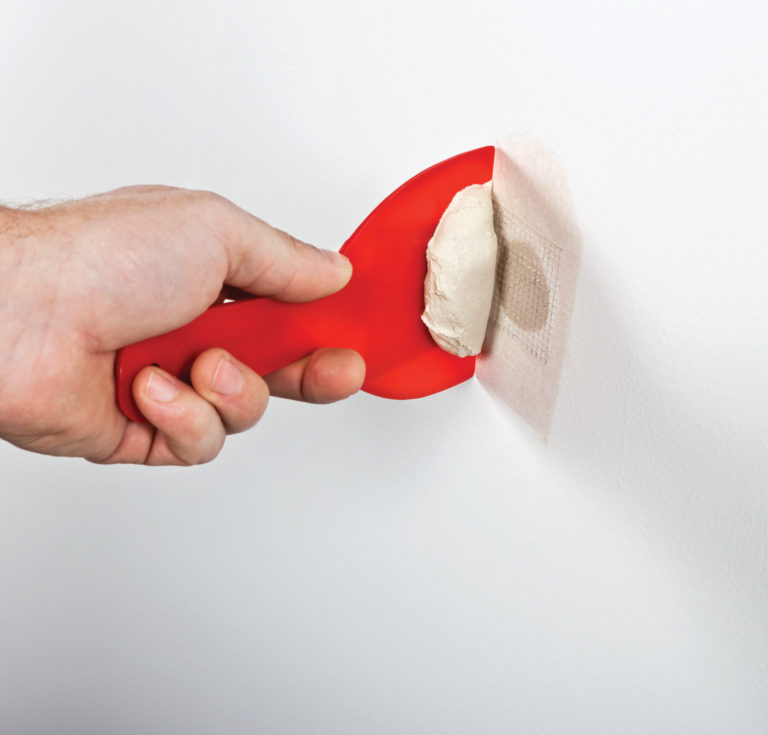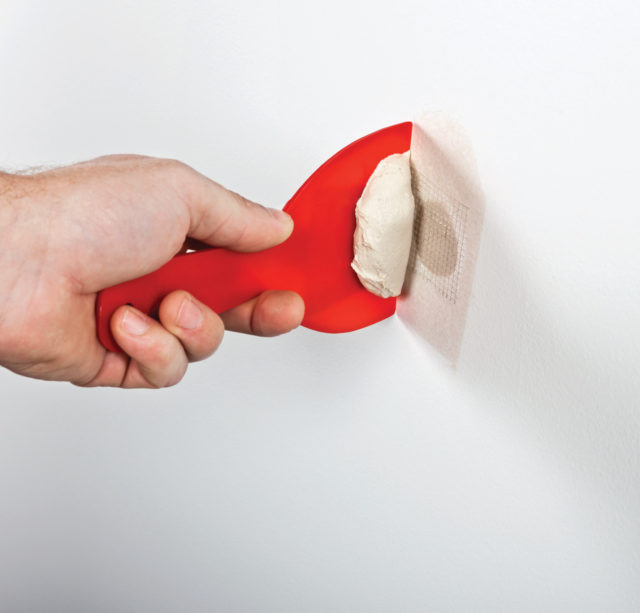 9. Make friends with paint!
There is no cheaper way to completely transform a space than with a good lick of paint. I have so much love for paint and what it can do to a space. There are no rules or limits to what you can achieve with paint. Don't be afraid to explore with it. It's not just for walls! How cool is the roof here in Sarah Sherman Samuels' son's bedroom?!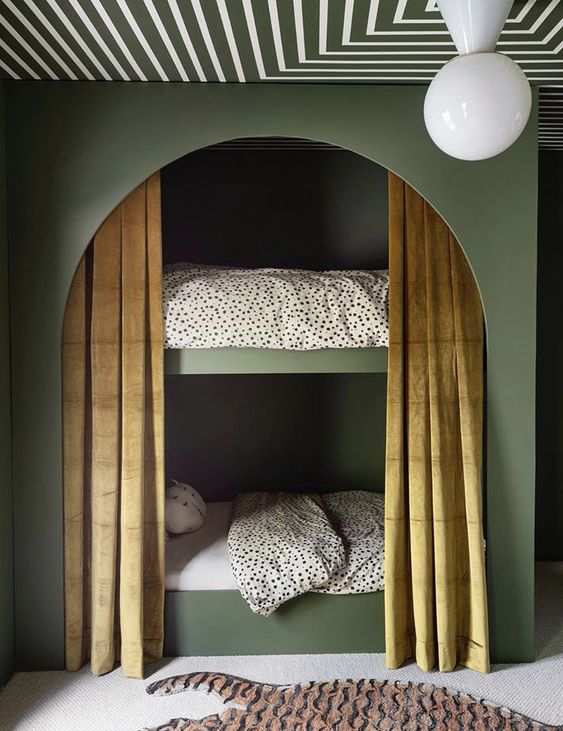 Source: Sarah Sherman Samuel
10. Make the most of your outdoor space.
If you're lucky enough to have outdoor space, don't take it for granted! Transform it from meh to your own outdoor oasis. Whether a balcony, courtyard or larger size yard, add some plants, outdoor furniture and start using that space!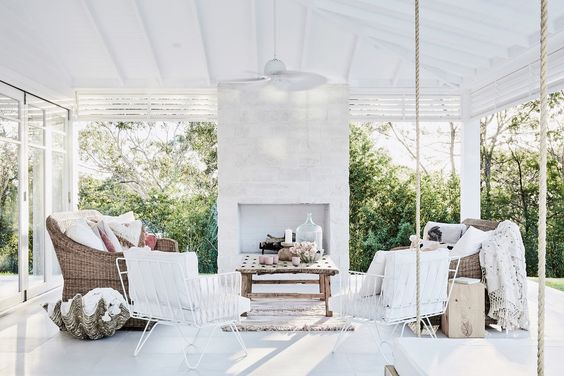 Source: Three Birds Renovations
We hope this inspires you to love your space again. Need more help? Grab Jen's free eBook: 10 Top Tips to Fall Back in Love with your Home.
– Kathryn Bamford is a regular contributor, certified interiors addict and degree qualified interior designer & stylist. You can follow her projects and adventures on Instagram @kathryn_bamford.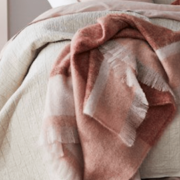 Winter throw blankets: 10 of the best
Winter is most definitely here, so interior designer and stylist Kathryn Bamford, shares her favourite throws available this season. There is no easier way to warm up your space (literally…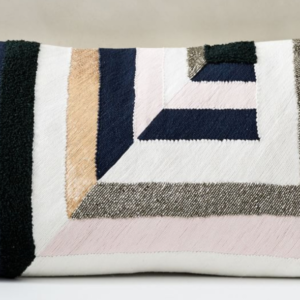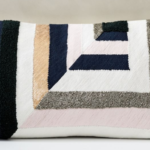 Winter cushions: 10 picks to warm up your space
Winter is most definitely here, so interior designer and stylist Kathryn Bamford, shares her favourite pillows for this season. It's a great time to add some texture and autumnal colours.…