Get our FREE eBook: 10 tips to fall back in love with your home
Building a home from the ground up can be fun and rewarding, but it can also be anxiety provoking. There is good news though with iPhones, iPads and Androids offering homeowners a tool that isn't already in their toolbox, but is necessary to every home project; the app. Regardless of what stage you are at, apps offer design inspiration, budget management, building measurements, DIY tutorials, renovation ideas and so much more. Furthermore they are time savers that can help you cut costs and work more productively.
Below is a roundup of the best apps to get your home project started and make your smartphone the top go-to tool in your box. Get inspired, get planning and get building today!
1. Houzz
All great dreams start off with inspiration and so when you're about to build, you can't have enough of it. Houzz is your interior design app on the go and it's filled with a large database of design ideas, creative concepts and product reviews. The app is free, easy to use and beautifully designed to create different rooms and browse ideas. To top it off, Houzz also gives you the opportunity to look up professionals in your area, like architects, builders and suppliers to help you complete your project.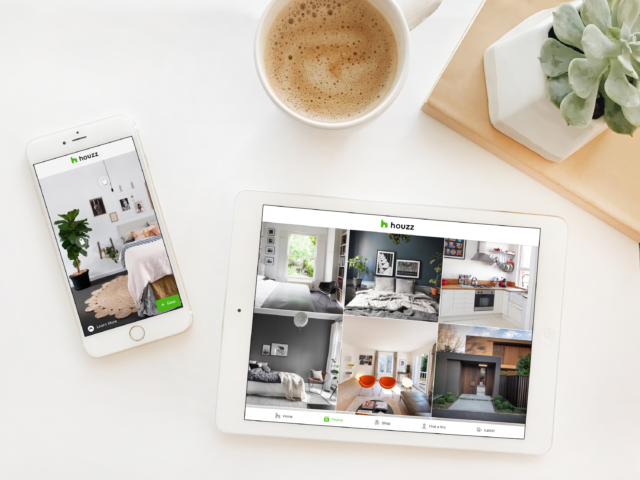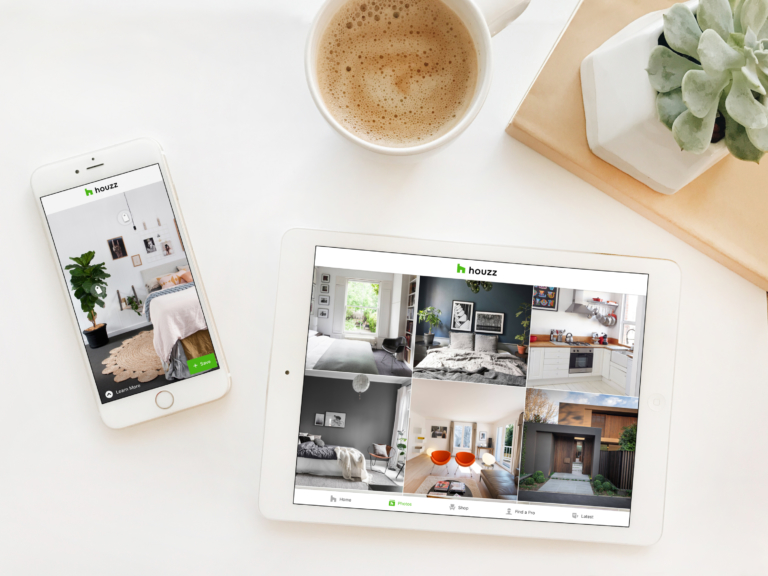 2. Palette Cam
Palette Cam is a great free tool for creating unique colour palettes and schemes using inspiration found in everyday life. The app allows you to grab colours from your camera or saved photographs – it will match them and generate individual HEX and RGB values (colour codes) for each shade. The built in zoom view gives you pixel level precision when picking colours making this a fabulous tool for creating schemes and making paint colour and textile selections.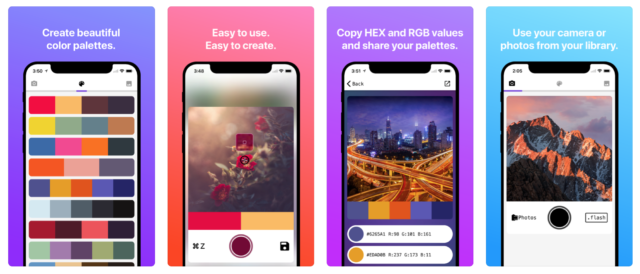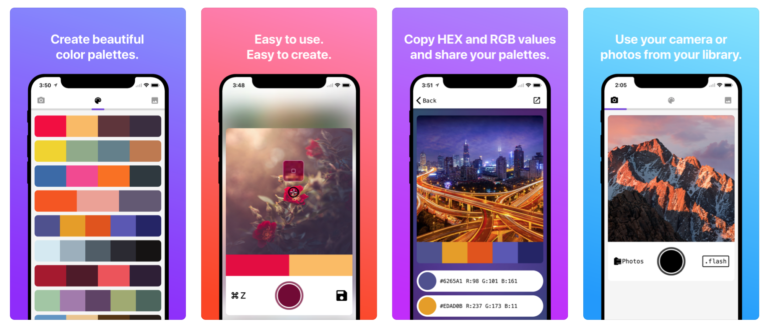 3. Home Design 3D
Home Design 3D allows you to build a 3D model of your home so you can test out ideas before lifting a hammer or fetching the toolbox.
The free app gives a floorplan and room layout which you can draw in 2D, creating openings, adding walls, changing the shape and orientation – even the thickness of the walls can be drawn up. Designing your home becomes quick and intuitive, with customised textures, 3D project modes and night/day function to show you exactly what side of the house the light will fall at different times each day. You can also select furniture and décor items to really give you a sense of the final feel.
To top it off, you can also visualise and 'visit' your creation in real-time 3D using the app's brand new photorealistic 3D rendering.


4. Housecraft
Housecraft is a furniture arrangement app that uses your device's camera and augmented reality technology to let you place fully rendered 3D models anywhere in a space. A great planning app, it allows you to feel exactly how big objects are and how they'll fit in a room. It also lets you admire objects from any angle, in any light, as well as save room configurations and try them out anywhere.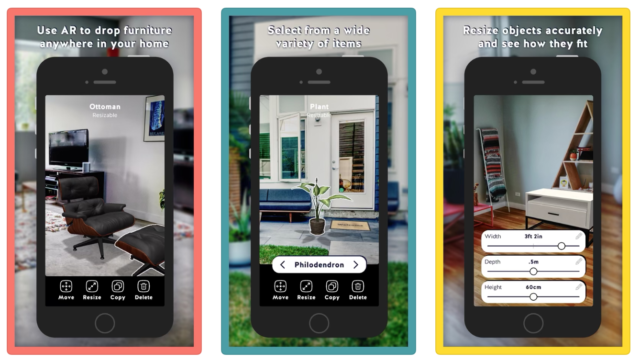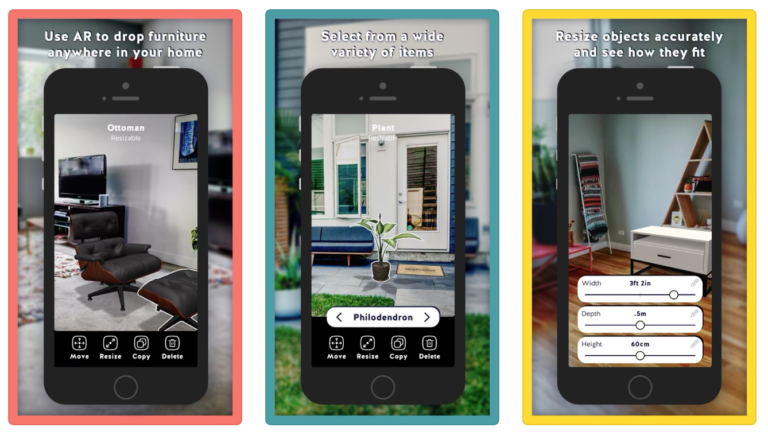 5. Tape Measure
Tape Measure is an augmented reality tape measure and ruler that fits in your pocket. Featuring a tape measure, laser level, stud finer and measurement history, this handy app helps you measure anything with your phone!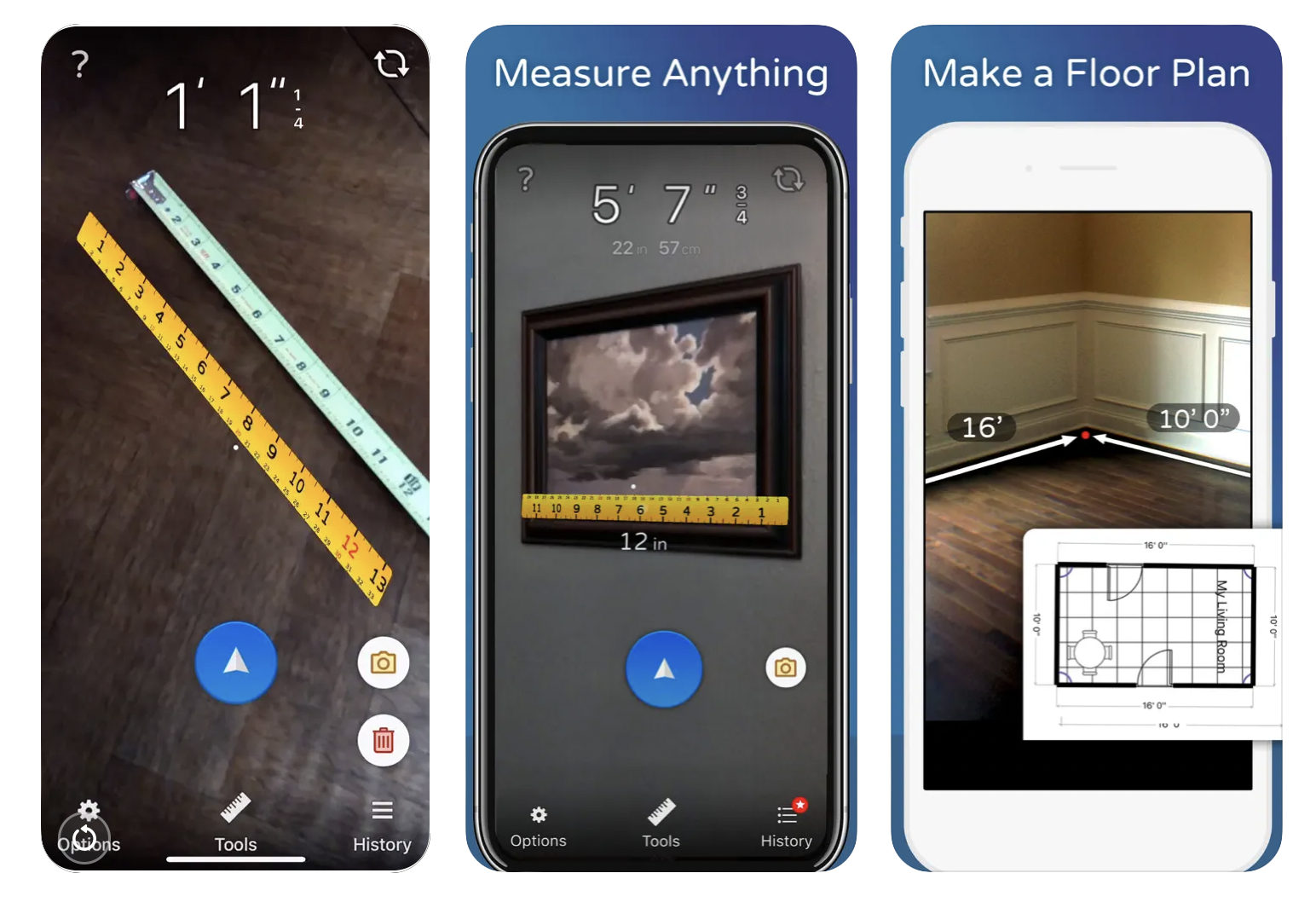 6. Morpholio Board – Mood Board
Called 'addictive' by ELLE DÉCOR magazine and awarded one of the best apps for interior design and architecture, this is a fabulous app to make your dream mood board come true. Perfect with iPhone, Mac, and iPad, Board combines your ideal inspiration, decor or furniture library with powerful mood board and collage tools to design anywhere. It seamlessly interacts with Pinterest, features a curated product library and has AR furniture capability too. Whether you're designing kitchen, nursery or home office mood boards or just style and inspiration, this one is everything you need to be an interior designer in one app.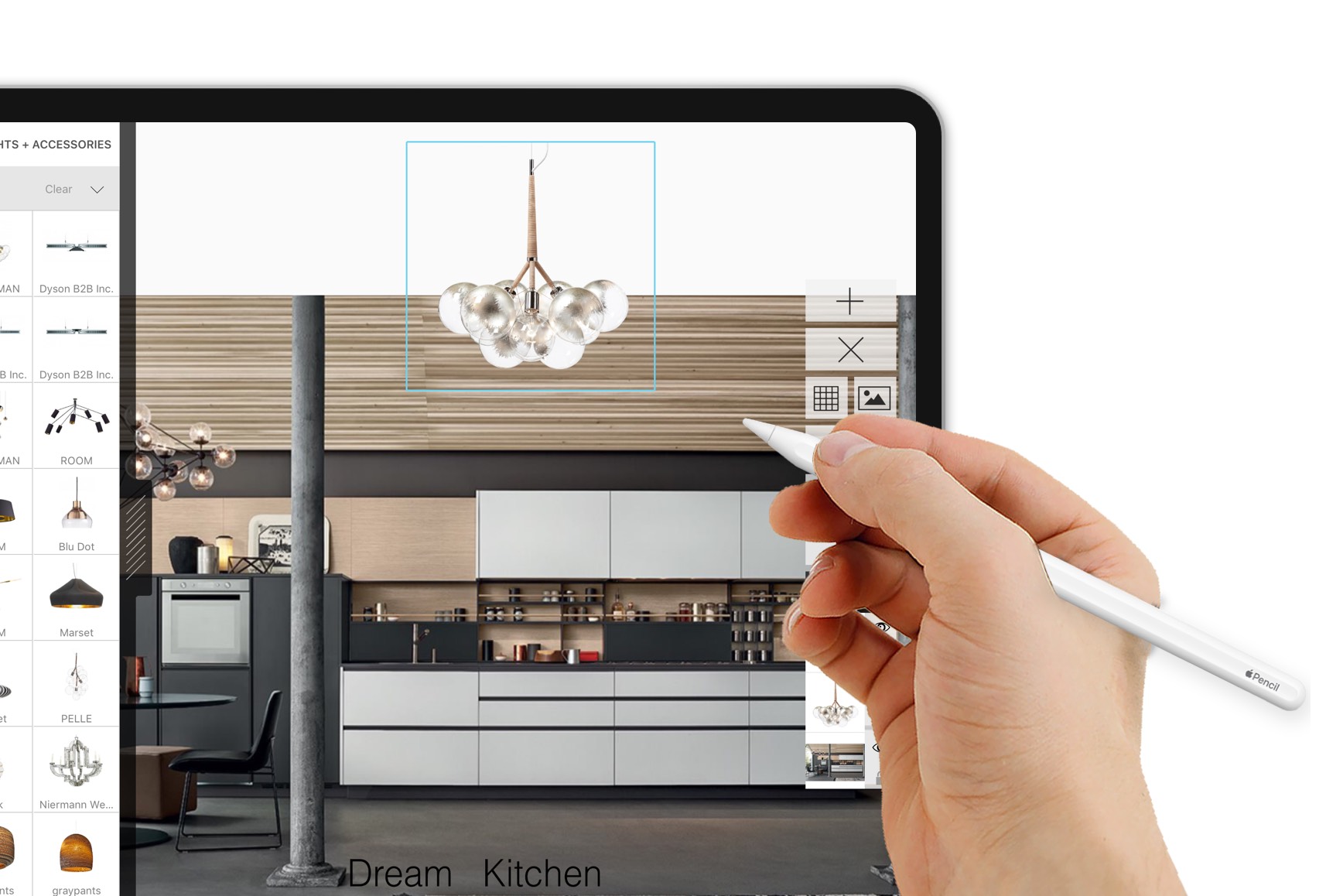 7. Home Outside
For $4.49, Home Outside is a landscape design app with all the tools you need to mock up your garden, create new garden designs and then share them with friends and family. It's ideal for homeowners looking to try out new ideas in their yard and it allows you to select and place over 700 hand-drawn elements including trees, gardens, pools, patios, hammocks, driveways, houses and sheds, solar panels and more. It creates professional looking 2D aerial plans.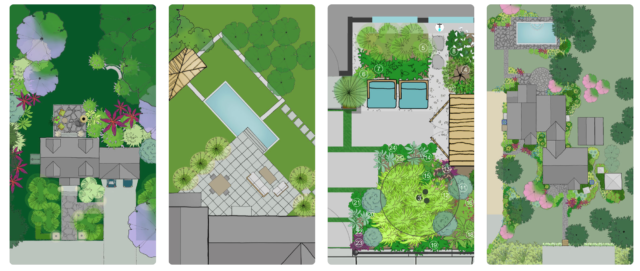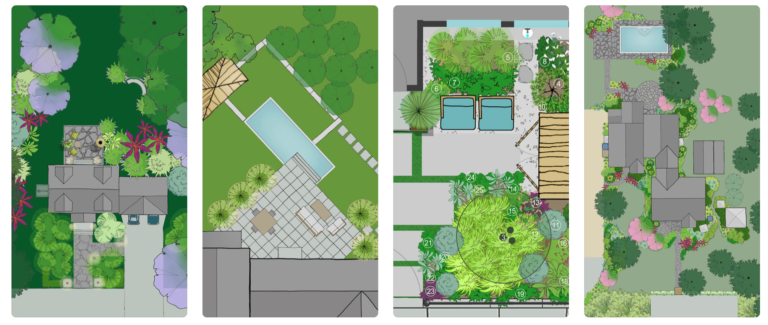 8. iScape – Landscape Designs
A free app, iScape lets you visualise a finished landscape project on your property before you even get the shovel out of the shed. The app acts as a virtual garden so you can plan, plant and produce your own personal oasis and produce photorealistic renders of your outdoor spaces (augmented reality or 2D designs) that can be saved straight to your smartphone or iPad using real images and actual photographs.
The app lets you tailor your projects (you can adjust colours, add layers, text and texture) before editing and saving them. Once you have collated your ideas you can share and favourite them too.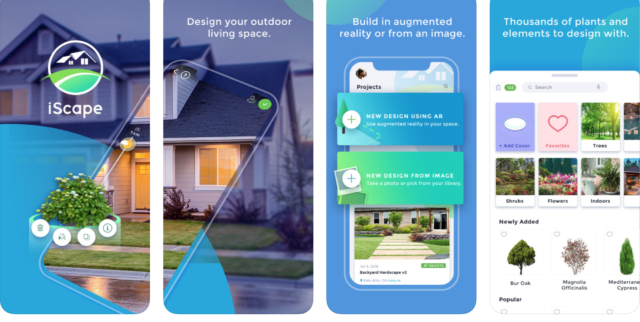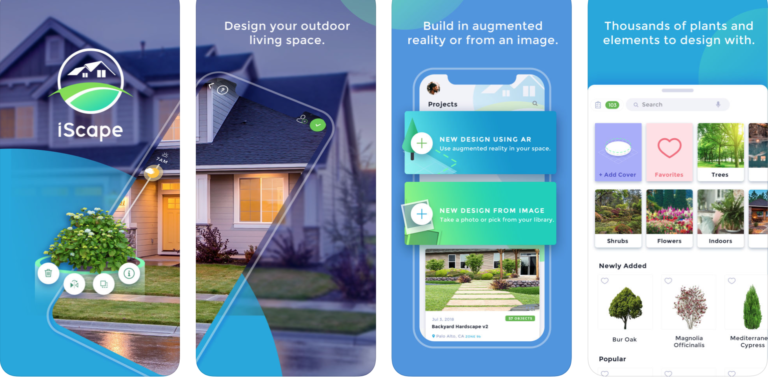 9. Photo Measures
Photo Measures is a super easy way to save measures on your photos on iPhone and iPad. You simply just take some photos and note down the dimensions on them. Not only does this help you take accurate measurements along when you meet with trades, but you can collate all of the spaces in your phone for easy access. The app also allows you to do the following:
Take a photo and directly draw measures on it

Edit your measures with a very intuitive interface

Quickly add text as comments when measures are not enough

Easily organise your photos by category

Export your annotated images as PDF or JPG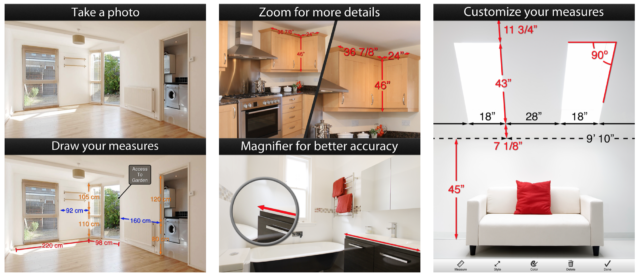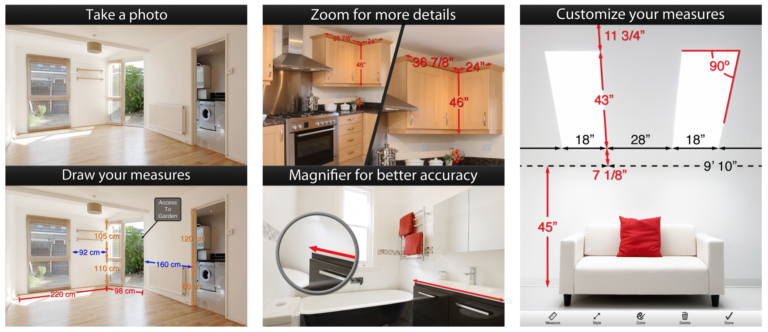 10. Rapid Reno Mate
Dubbed the ultimate renovator's companion, the free Rapid Reno Mate is a powerful tool that can manage the business side of your renovations. Rapid Reno Mate is like your personal project manager and will help you every step of the way, making it easy and enjoyable to renovate your home.
Key features
· Plan multiple projects
· Track your budget
· Manage your trades
· Find products and your nearest suppliers
· Access exclusive offers
· Inspiration and DIY help
The app was developed by Rapid Renovation Expert, Naomi Findlay, who wanted to create a simple solution for renovators to complete successful and enjoyable renovations time and time again.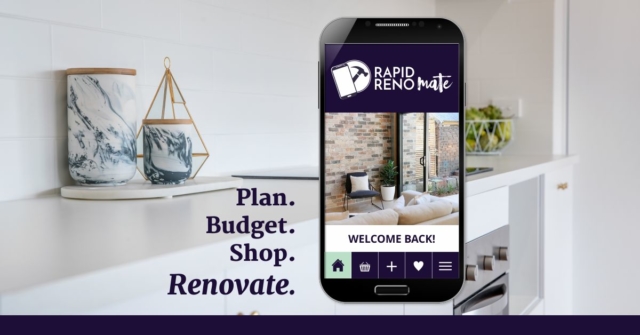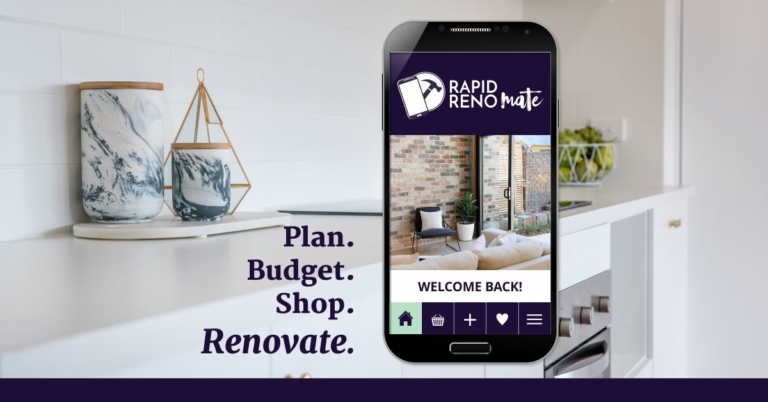 11. Dulux Colour
The Dulux Colour app allows you to select a photo of your room and use Dulux colour to virtually 'paint' the area. This will give you an idea of what your finished project could look like by visualising colour on your walls. You can choose from popular colour palettes or create your own – you can even browse through the entire Dulux range on your phone.
Cleverly, the app also matches colours – just sample a part of a photo to reveal the closest digital match from over 1,100 colours. You can also save your project, share it with family and friends and compare and view multiple paint schemes.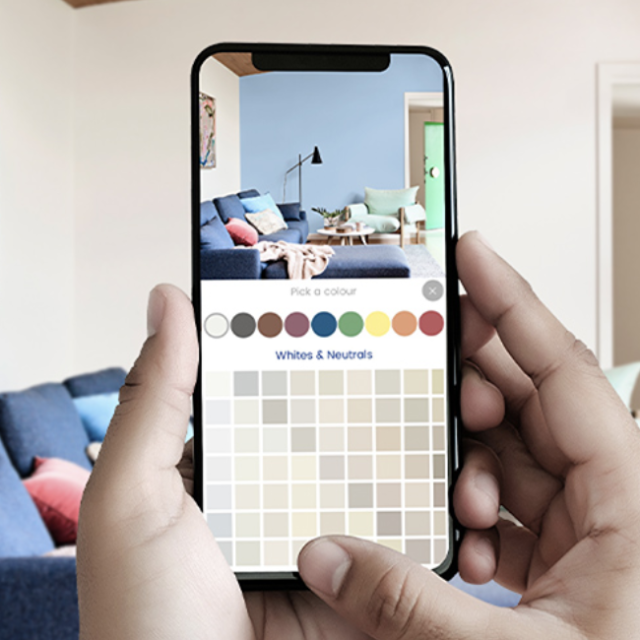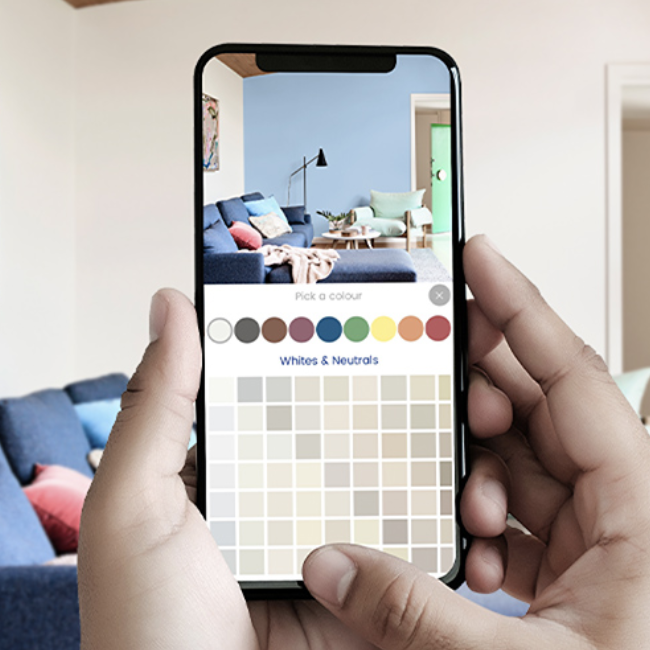 12. SketchUp
It used to be that interior design and architectural software was the exclusive domain of the professionals but that all changed when SketchUp came along. While it's not strictly an app, we thought we'd include it because it's hugely popular and for so many reasons. A highly intuitive, easy to learn 3D drawing tool, SketchUp lets you draw building plans and elevations and create animated walkthroughs and flyovers of your designs. SketchUp also has the world's largest collection of free 3D models which means building materials, plants and real-world objects including furniture and appliances can be inserted into your designs with just a few clicks. It really has put design software in the hands of regular folk.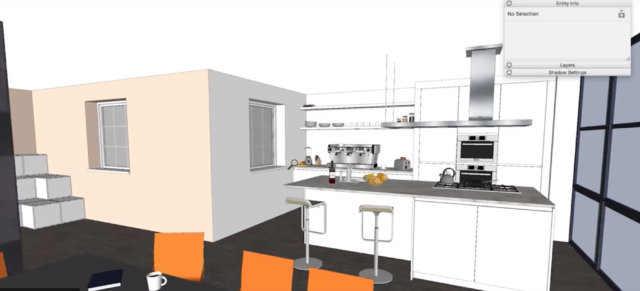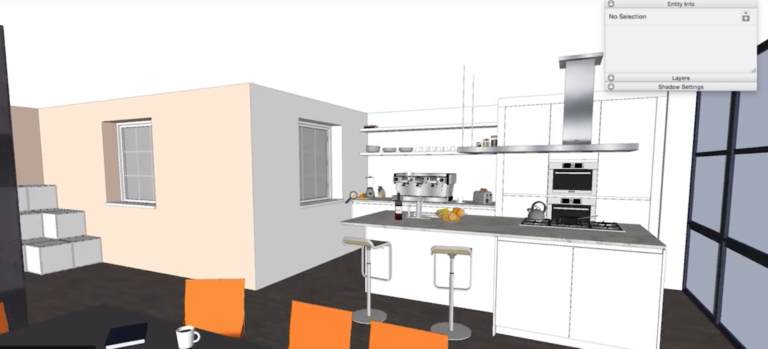 13. Airtasker
Perfect for when you're looking for a tradie or handyman, a cleaner, removalist and more, Airtasker lets you list a task (including details of when and where) alongside a fair budget for it. 'Taskers' are then able to bid for the job at which stage you can take a look at their profiles and reviews and choose the best candidate. Airtasker handles the financial side of things making it one easy to use and seamless platform.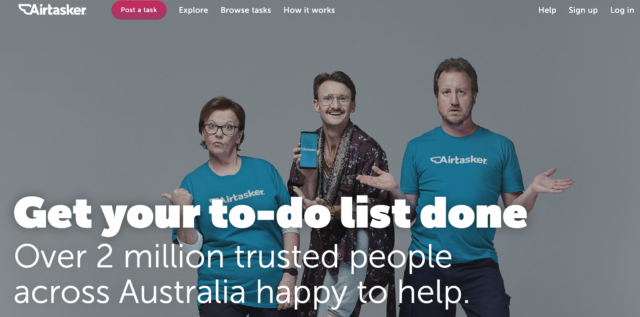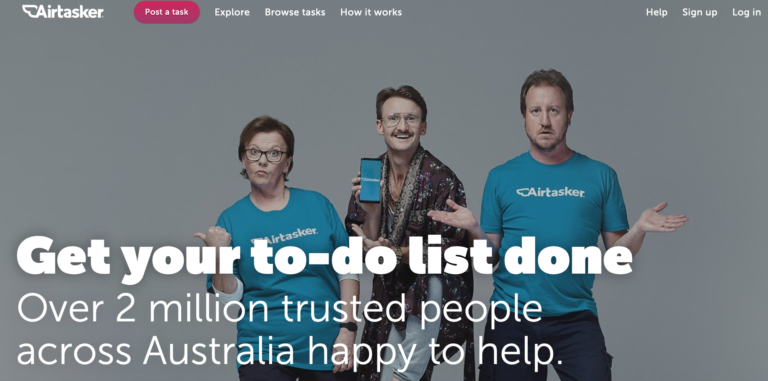 14. hipages
Arguably the best place to find a tradie in Australia, hipages works similarly to Airtasker in that you can list a job and thereafter obtain multiple quotes from professional tradies. It's a free service that instantly alerts local tradies to submit quotes and after the quotes are received you can compare profiles and verified recommendations to choose the best applicant.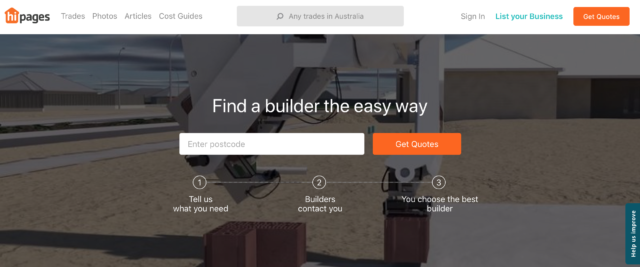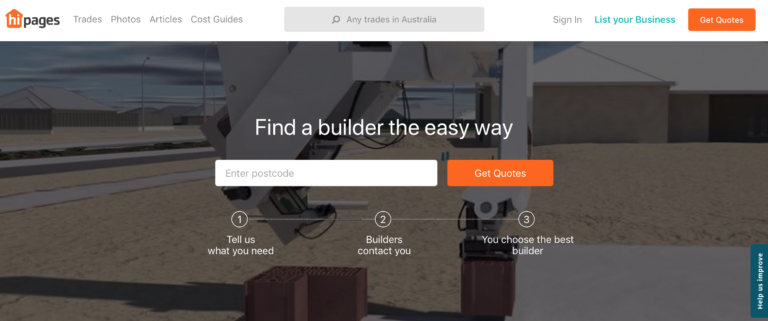 15. Reece 3D bathroom planner
While it's not an app per se, Reece's 3D bathroom planner is a fabulous tool for the home renovator and it's a lot of fun too. Who doesn't want to plan their bathroom in 3D with just a few clicks? Firstly, you set up and design your bathroom in 2D before adding your favourite Reece products. Then you add your finishing touches (tiles, plants, wood finishes and colours) before reviewing your bathroom in 3D and saving your design. You can also browse predesigned rooms, check out the bathrooms from The Block and peruse the latest trends within the software too.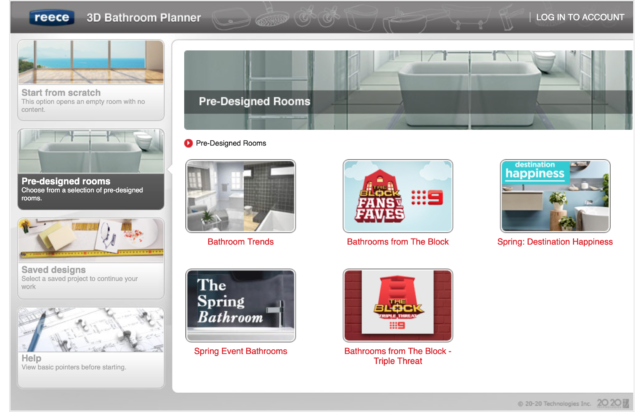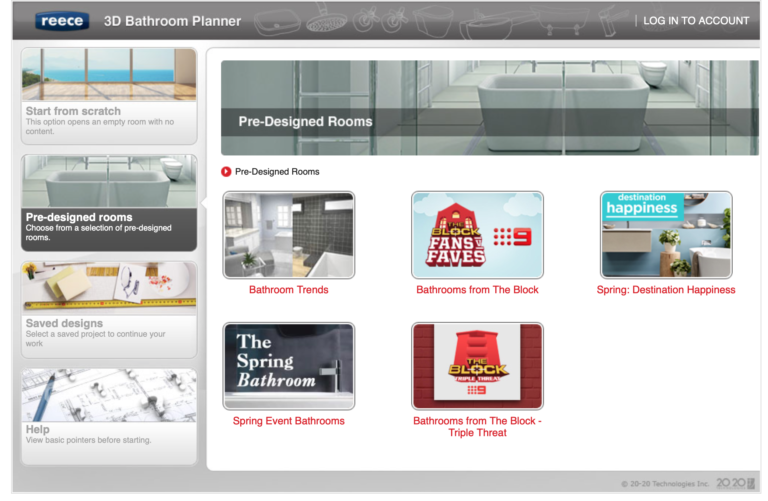 This post originally appeared in 2014 but has been updated in 2022 to provide more relevant content for readers.