By Jayde Ferguson
Building a home from the ground up can be fun and rewarding, but it can also be anxiety-inducing. There is good news though; the power of iPhones, iPads and Androids offers homeowners a tool that isn't already in their toolbox, but is necessary to every home project: the app. Regardless of what stage you are at, apps offer design inspiration, budget management, building measurements, DIY tutorials, renovation ideas and so much more.
These headache-preventing, time-saving apps can help you cut costs and work more productively and efficiently. Below is a roundup of the best apps to get your home project started and make your smartphone the top go-to-tool in your box. Get inspired, get planning and get building today!
1. Houzz and DesignMine
All great dreams start off with inspiration and so when you're about to build, you can't have enough of it. Houzz is your interior design app on the go filled with the largest database of design ideas, creative concepts and product reviews. The app is free, easy to use and beautifully designed to create different rooms and browse ideabooks. To top it off, Houzz also gives you the opportunity to look up professionals in your area, like architects, builders and suppliers to help you complete your project.

DesignMine is similar to Houzz but with a different workflow. Ideas and inspiration can be added to design boards (like Pinterest) which helps you to visualise what colours and elements blend well together. It also helps you find professionals in the area to help with complicated projects.

2. Handy Man DIY
At only $2.99 you have almost everything you need for a DIY project at the tip of your fingers. This app is fantastic for planning projects and is loaded with information to help you along the way. Handy Man DIY categorises your products into a shopping list format and adds all your individual measurements together to assist in buying materials and the preparation stages.
The app also includes step-by-step instructions for common projects, along with video tutorials to assist further. Handy Man DIY has a large library of materials and manages prices and quantities for you as you add them to your list.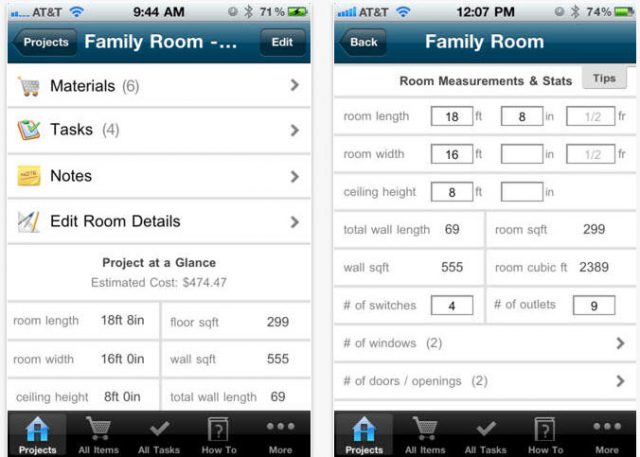 3. Palettes
Labelled as the most power productivity tool for creating and maintaining colour palettes, the Palettes app allows you to grab colours from pictures, websites or magazines. Once you have found the colours you want, the app will match/contrast with colour schemes.
Palettes is great for choosing accent wall colours and experimenting with colours for both your interior and exterior projects. The app runs on three levels — free, basic and pro — and helps you to find, blend and create your own colour schemes.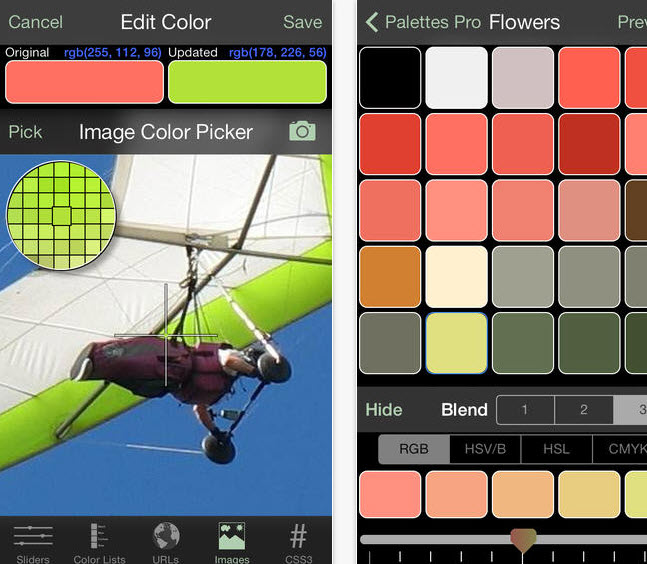 4. iHandy Carpenter
For $1.99 you can have a protractor, ruler, bubble leveller, plumb bob and surface leveller all in the palm of your hand. iHandy Carpenter is the handiest and prettiest carpenter toolkit on the market to help you with any home project big or small.
The app is very accurate and easy to use for those first timers out there, effectively combining five professional tools into the one.
Steel protractor: Measures angles from 0 to 180 degrees.
Steel ruler: Supports both centimetres and inches and is capable of measuring items longer than your phone.
Bubble level bar: Exactly as you see it in carpenter shops.
Plumb bob: The most convenient and easy way to verify the verticality of lines or walls.
Surface level: Levels out any flat surface.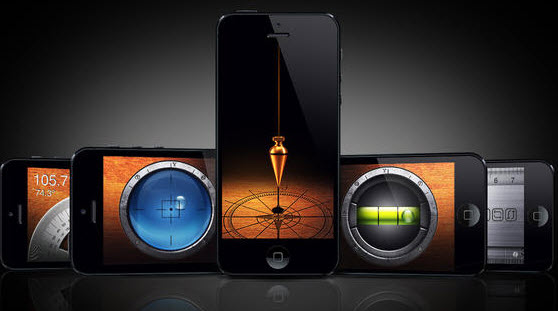 5. iScape Apps
iScape and HardScape act as a visual garden so you can plan, plant and produce your own personal oasis. The design tools in both apps allow for a photorealistic render of the outdoor space straight to smartphone or iPad using real images and actual photographs.
iScape helps you to create a virtual landscape before any funds and time have been spent on it. It lets you tailor your project, adjust colour, save and edit designs. Once you have your ideas together, you can share and favourite them and add layers, text and texture. The app is free, cuts significant costs and time involved with outdoor projects and gives you complete control.
HardScape is almost the same, but generates a visual layout of the 'hard' design ideas (water features, decks, walls and furniture). iScape focuses on the living, animated part of the landscape, HardScape will take care of the brick and mortar. Both apps successfully infuse the two designs together to create your living dream and bring your imagination to life.
6. Home Design 3D
Featured as Apple's best of app store in 2012 for one of the best creativity apps, Home Design 3D allows you to build a 3D model of your home so you can test out ideas before lifting that hammer or fetching the toolbox.
The app gives a floorplan and room layout which you can draw in 2D, creating openings, adding walls, changing the shape and orientation – even the thickness of the walls can be drawn up. Designing your home becomes quick and intuitive, with customised textures, 3D project modes and night/day function to show you exactly what side of the house the light will fall at different times each day.
Home Design 3D is the home design app at your fingertips, complete with amazing rendering and a visual guide to your new, dream family home.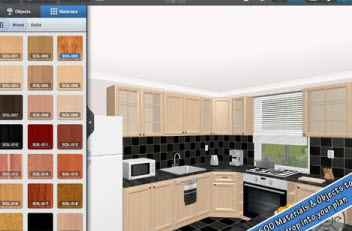 7. Mint Quickview
No home building project can be complete without a reliable budget and finance monitoring app. As any new homeowner will know, building and budgeting for your new home can get confusing with the amount of paperwork, filing and record-keeping you need.
Mint Quickview, another 2012 top listed app, is a simple and easy-to-use finance app to monitor all your transactions and where your money is going. The app has a personalised budget tool to help you stay on track with mortgage payments or expenditure on your building materials. It allows you to sort your finances into different categories, so it's not just useful for your new home budget – but also everything you're spending money on!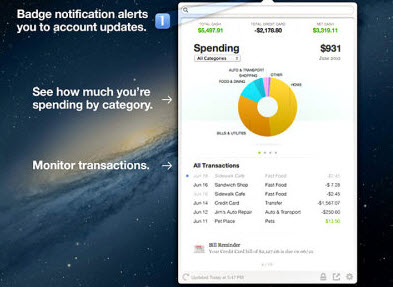 Jayde Ferguson is a writer for The Brook at Byford, part of Cedar Woods – award-winning properties and land investments for families.