There are many ways you can work with us. You may be looking at a content marketing campaign, where we work with you to tell your story to our engaged and trusting online audience via sponsored posts on the blog and our social media channels. But increasingly, Jen is employed as a brand ambassador to represent a relevant company and often act as their media spokesperson. She has done this for brands such as Amazon Australia, ING bank, Spotlight and Aldi.
Lizzy Erskine, PR manager at Amazon Australia, says: " I worked with Jen on a holiday campaign where she acted as the stylist and talent for media, whilst also pushing content through her own channels. Jen was a pleasure to work with and went above and beyond to ensure the campaign went smoothly. I would happily work with Jen again and would recommend her work to other brands."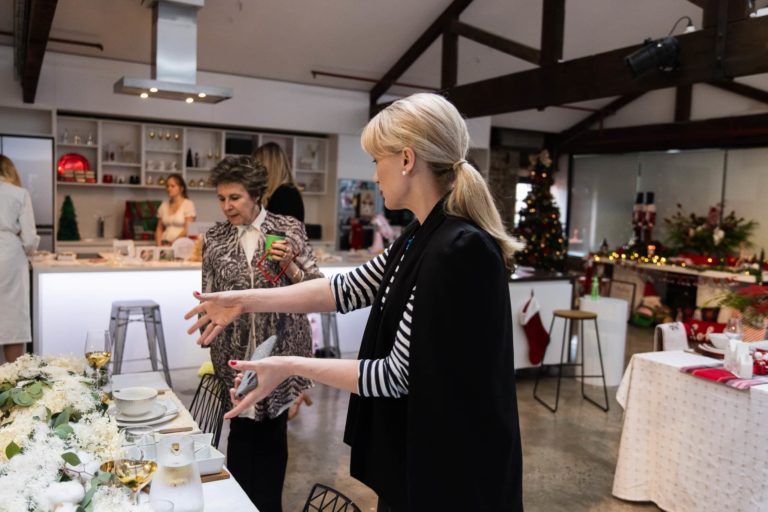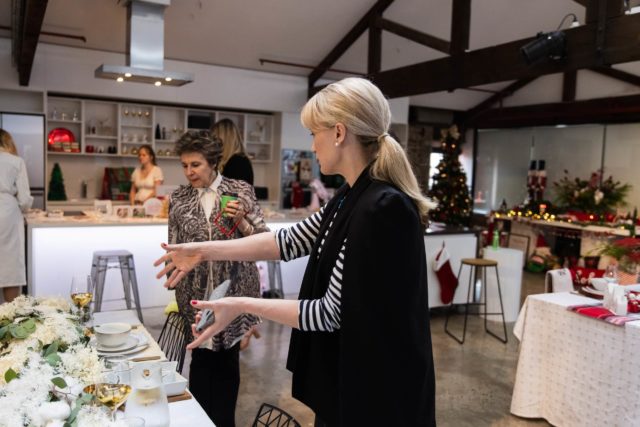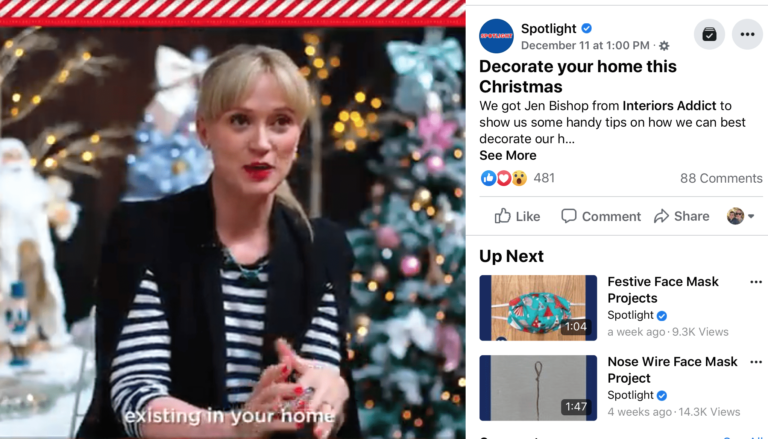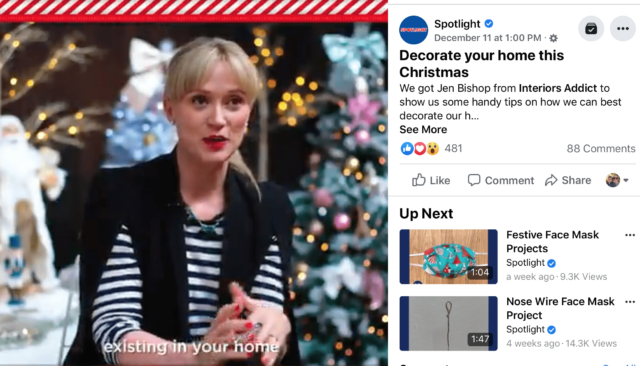 Although a journalist rather than a stylist, Jen has a great eye and is often asked to style events. Nick Casey, Group PR & Communications Manager for Spotlight Retail Group, says: "Jen's approach to styling perfectly encapsulates classic design ethos with a modern Australian slant. Her styling for Spotlight's Christmas Showcase brought our product to life in a new and dynamic way, and our guests loved her expertise and insight."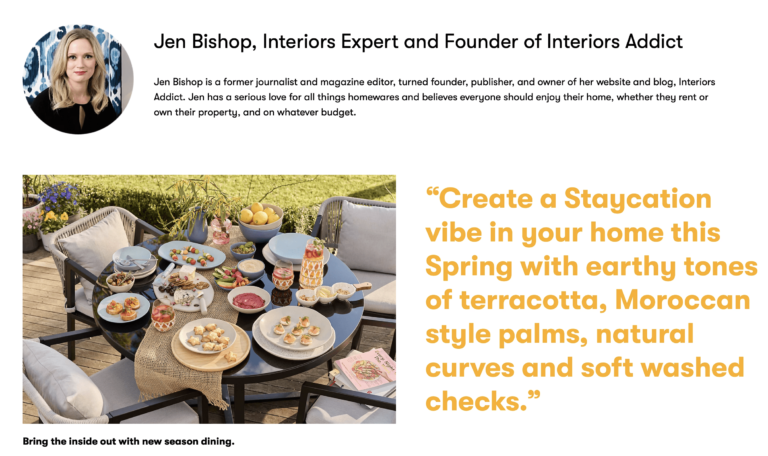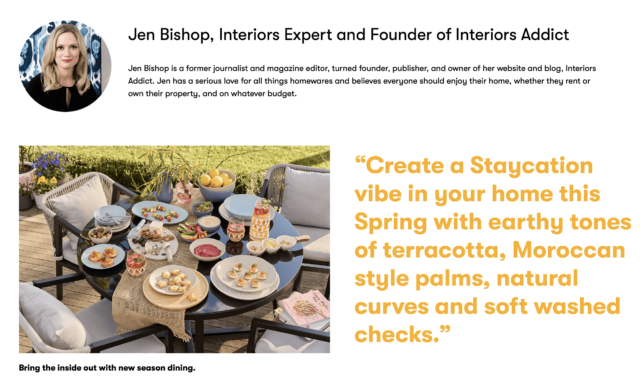 Jen has represented Early Settler on morning television to talk about their products.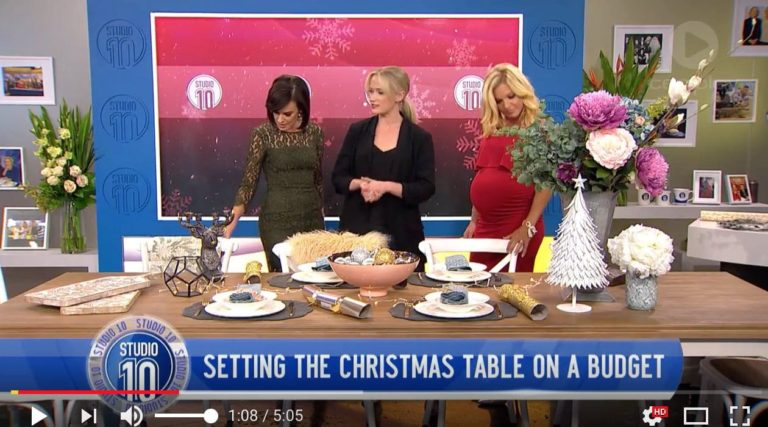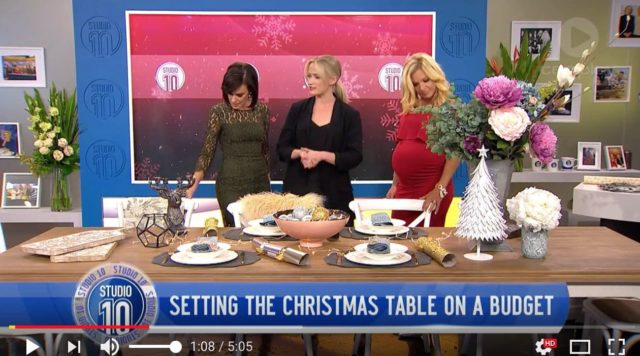 And she was filmed by A Current Affair, talking about Aldi's homewares offering.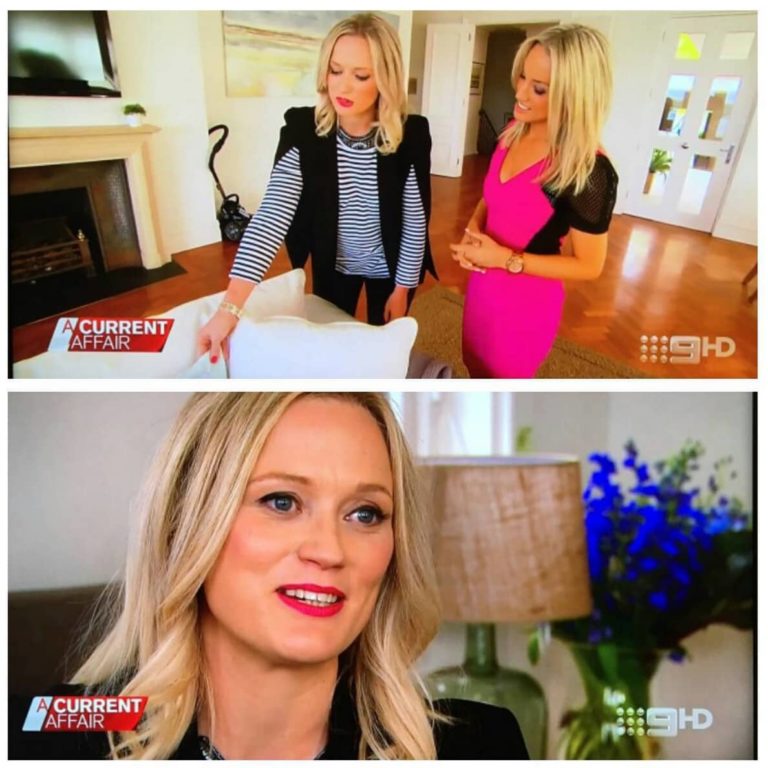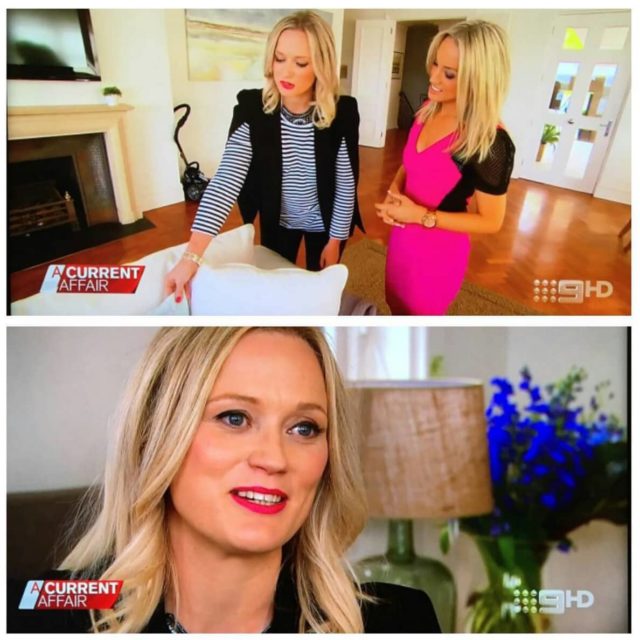 Jen can also create video content for your brand using her preferred videographer, hair and makeup etc.
Jen prides herself on an approach which is real, relatable and authentic.
As a journalist since she was 18, both in the UK and Australia and on newspapers and magazines before starting her own business in 2012, she has a wealth of writing and editing experience so is ideally placed to help you create eBooks or other written content. She ghost wrote the bestselling coffee table book The Tailored Interior by Greg Natale.
Of course we offer display ads too, on the blog and in the twice-weekly newsletter, and solus EDMs. We offer heavily discounted packages for our loyal longterm advertisers booking 6 and 12-month campaigns.
For more information, a chat, a quote or our most recent media kit, please contact us.