Winter is most definitely here, so interior designer and stylist Kathryn Bamford, shares her favourite pillows for this season. It's a great time to add some texture and autumnal colours. And don't forgot those embellishments!
1.Emerson Cushion, Cream Greenhouse Interiors
So 70s, so boho and oh so warm with tufting, tassels and gold. $135.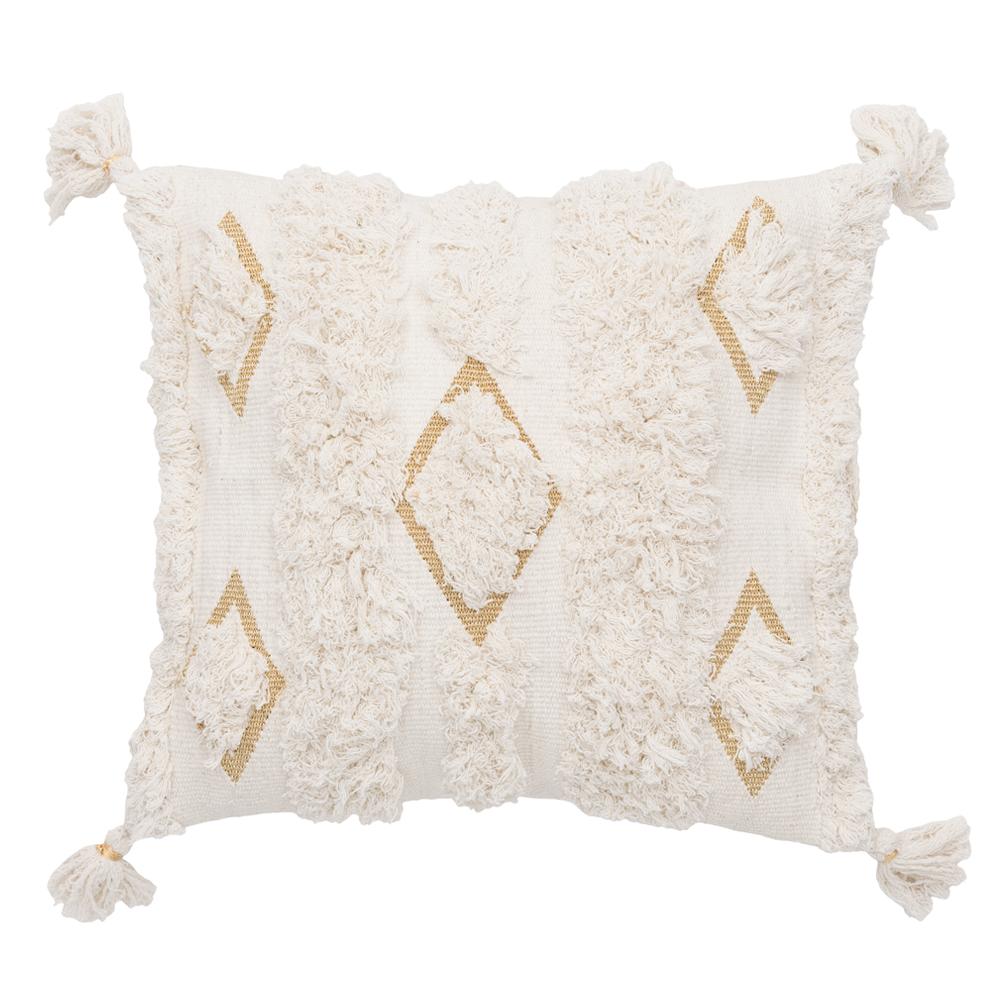 2. McKenzie Cushion Myer
Fluffy, multi-coloured spots adorn this marvellously lively cushion. Made from tufted cotton chenille and currently on sale for $46.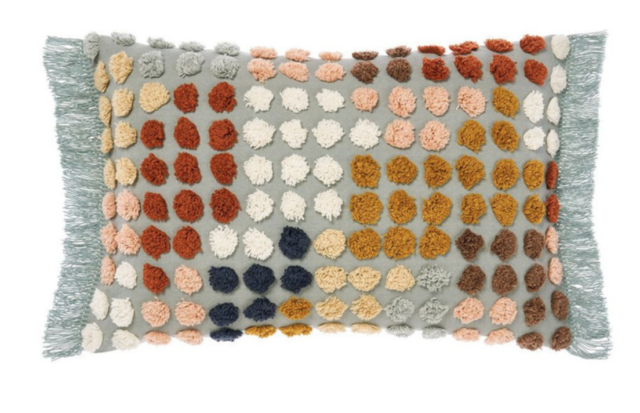 3. Morrocan Cushion Greenhouse Interiors
Both handmade and hardwearing, this one has a luxe but homely feel. $105.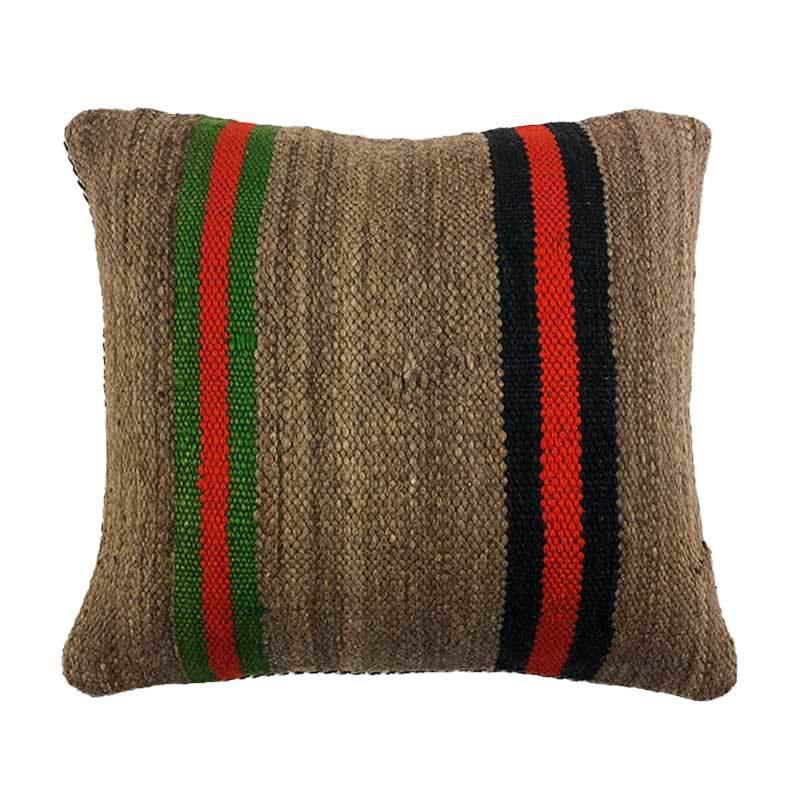 4. Embellished Intersecting Stripes Cushion Cover West Elm
A mix of solid colours for a head-turning geometric design inspired by Cubism. This one is handcrafted and supports Better Cotton Initiative. Don't forget to buy the insert with it. Currently on sale for $44.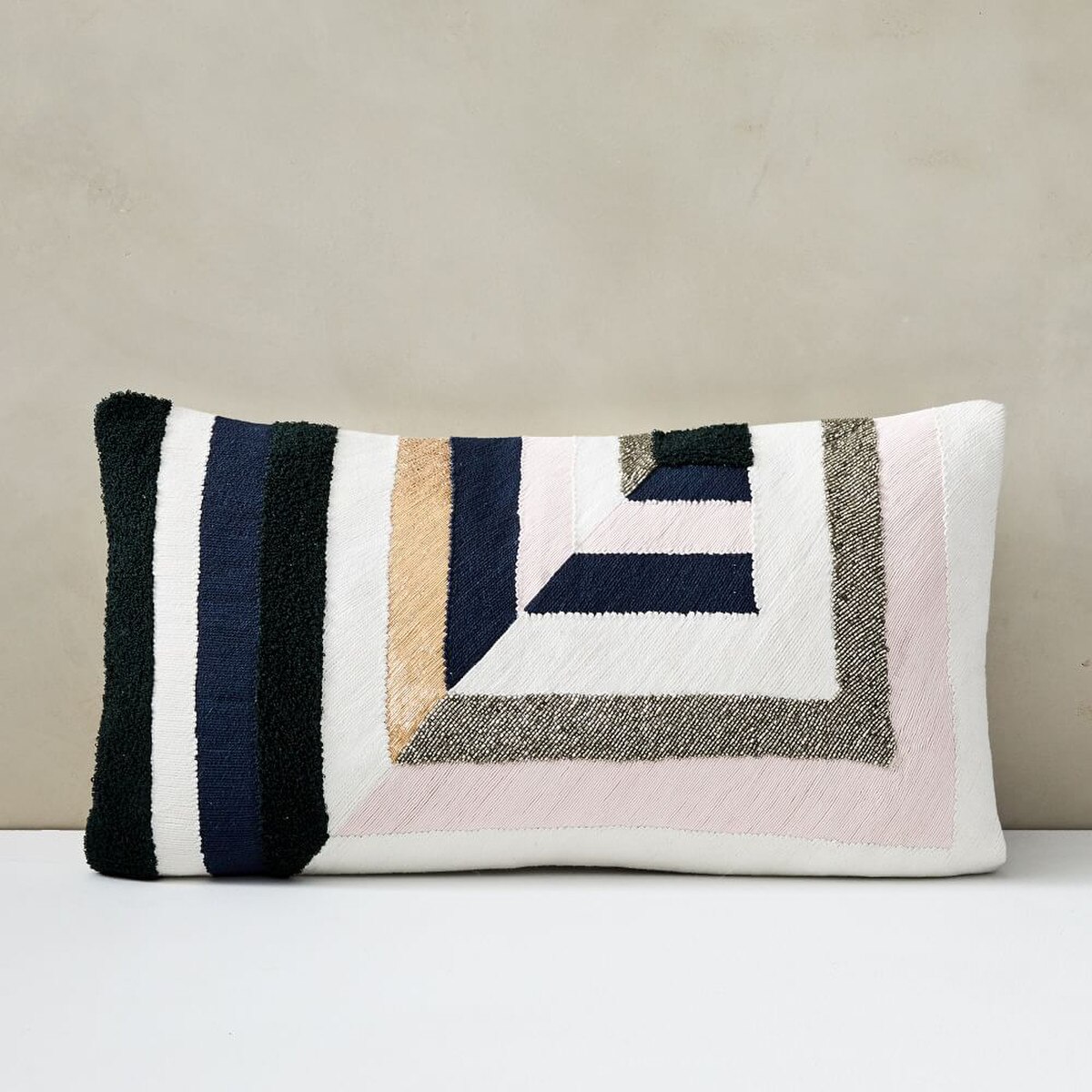 5. Ocean Black Cushion Bonnie & Neil
Handmade in Melbourne with original artwork by Bonnie. It's hand screenprinted onto white linen with the reverse side featuring the same design. $220.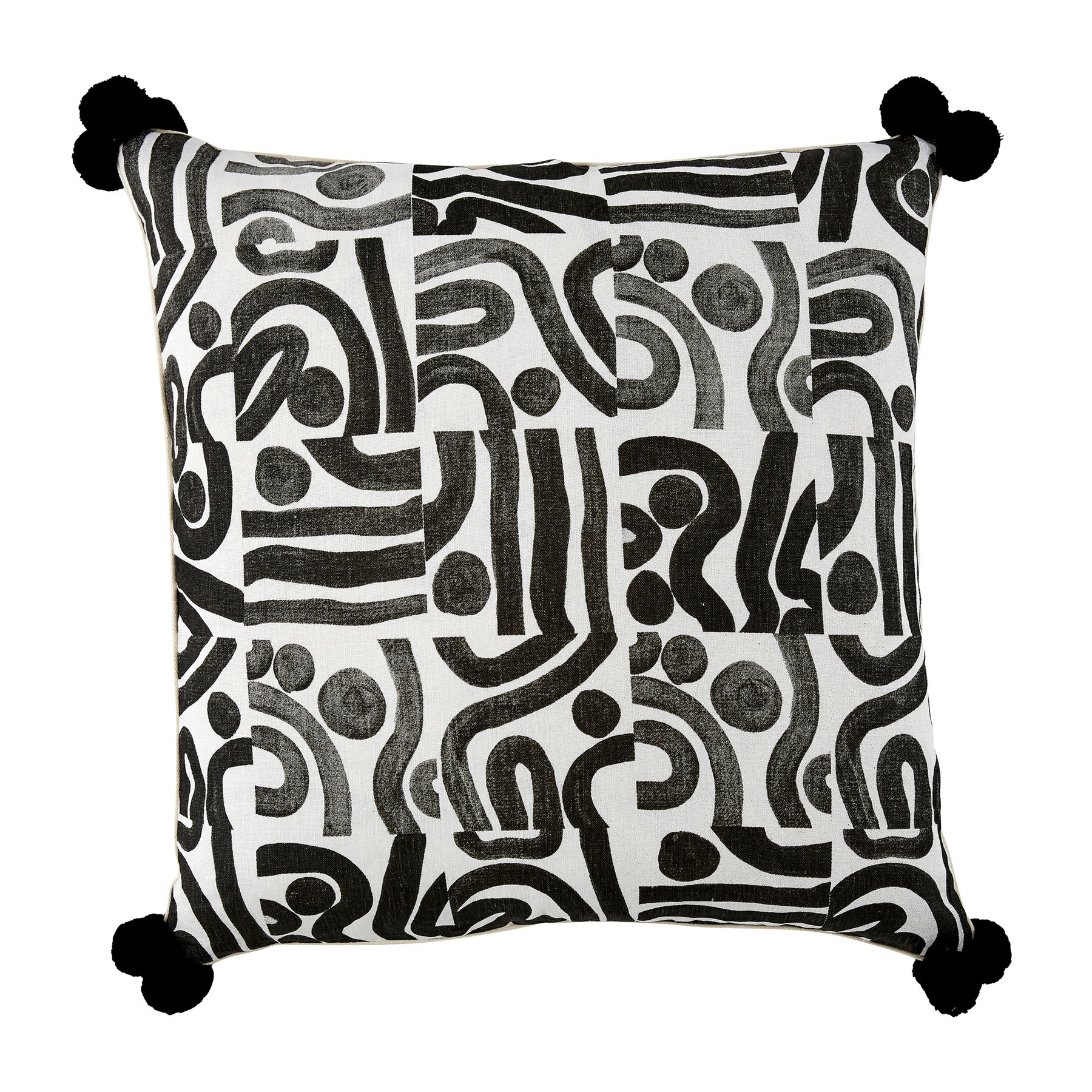 6. Hunter Cushion KAS
I love the linear markings and of course, you can't go wrong with classic navy. I also love that it's finished with a blanket stitch border to anchor the design. From $69.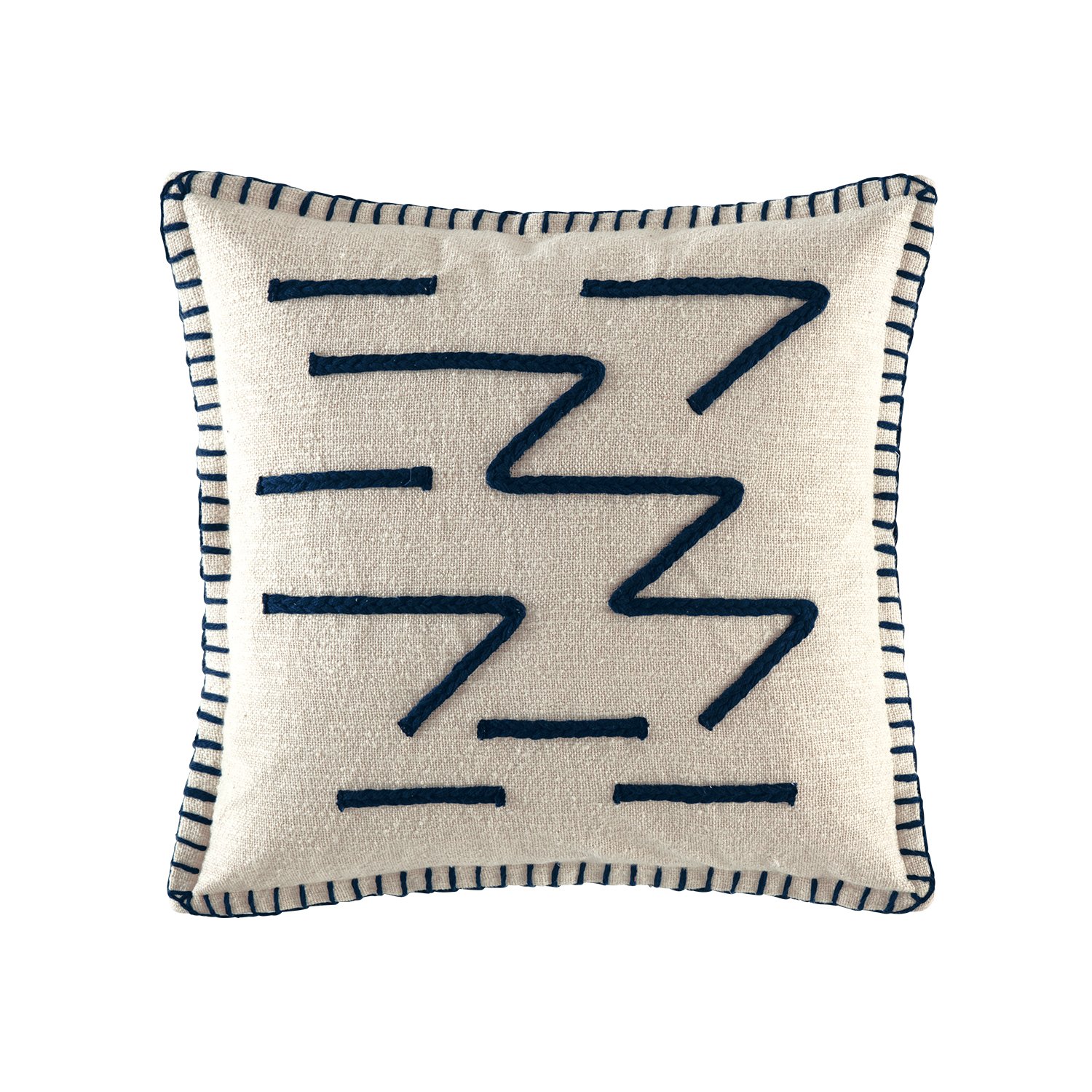 7. Alpine Green Velvet Tassel Kip & Co
Velvet and tassels combined. Be still my heart. You'll also need to purchase an insert for this one. $89.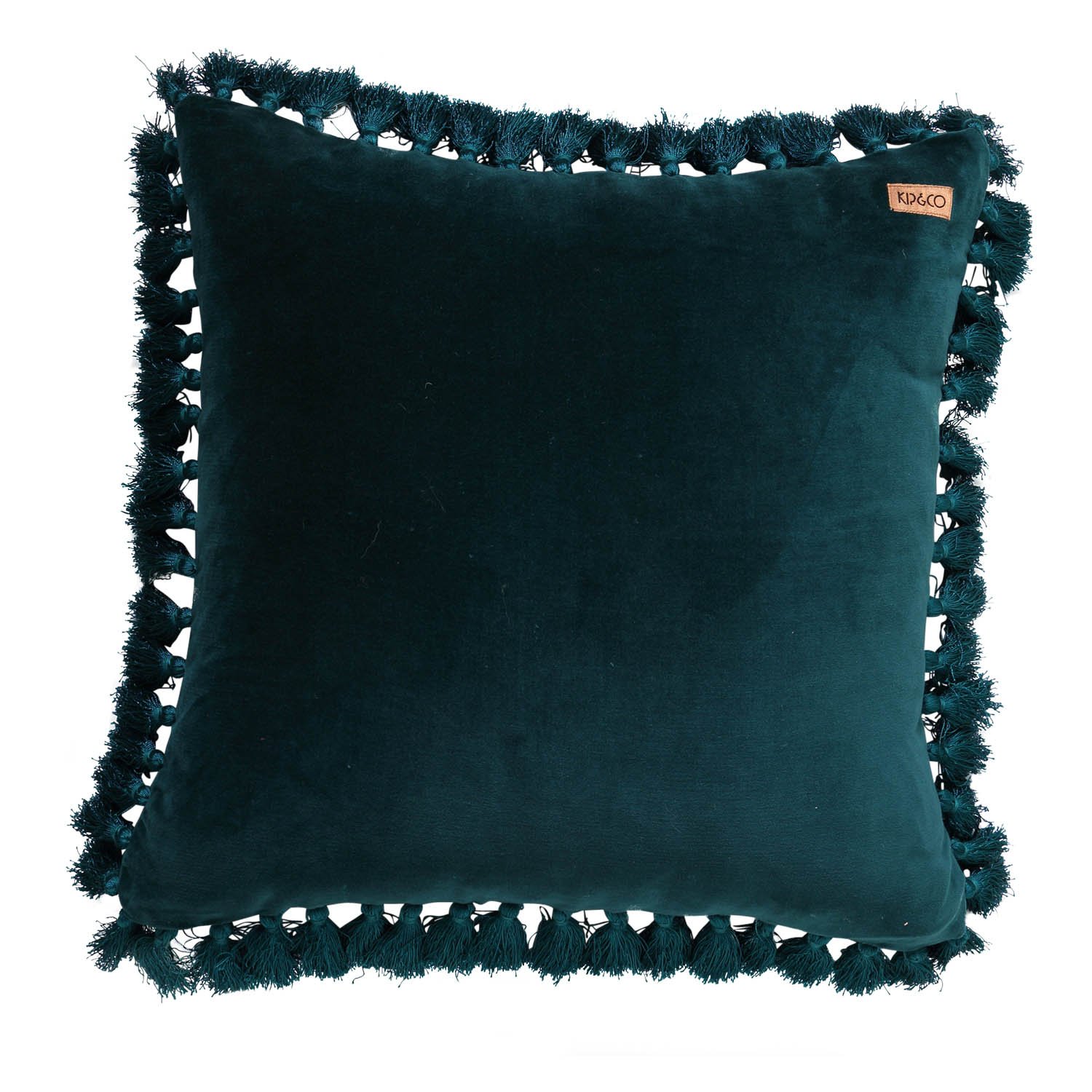 8. Boulevard Cushion Domayne
A marriage of tufting and tassels, this cute cotton cushion enjoys panels of bronze and maple in a layered pattern. Currently on sale for $43.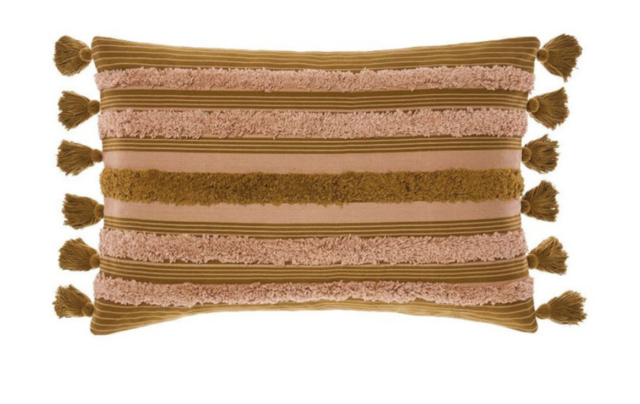 9. Issa Cushion Kmart
Polka dots and mustard, need I say more? Oh and it's only $8!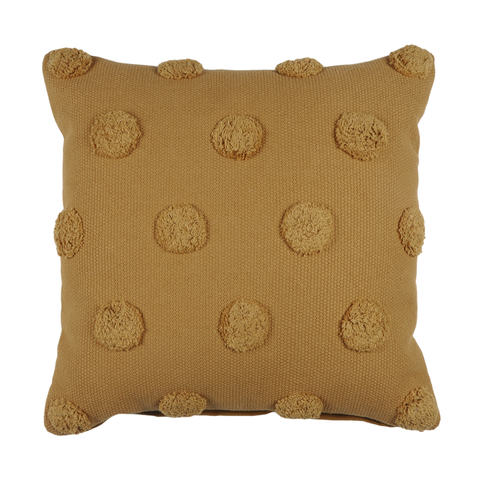 10. Jervis Embroidered Lumbar Cushion in Olive Madras Link
Add texture easily with this one! Featuring an intricate hand-looped and stitched design made from cotton candle wick. Finished with a plain reverse. On sale for $33.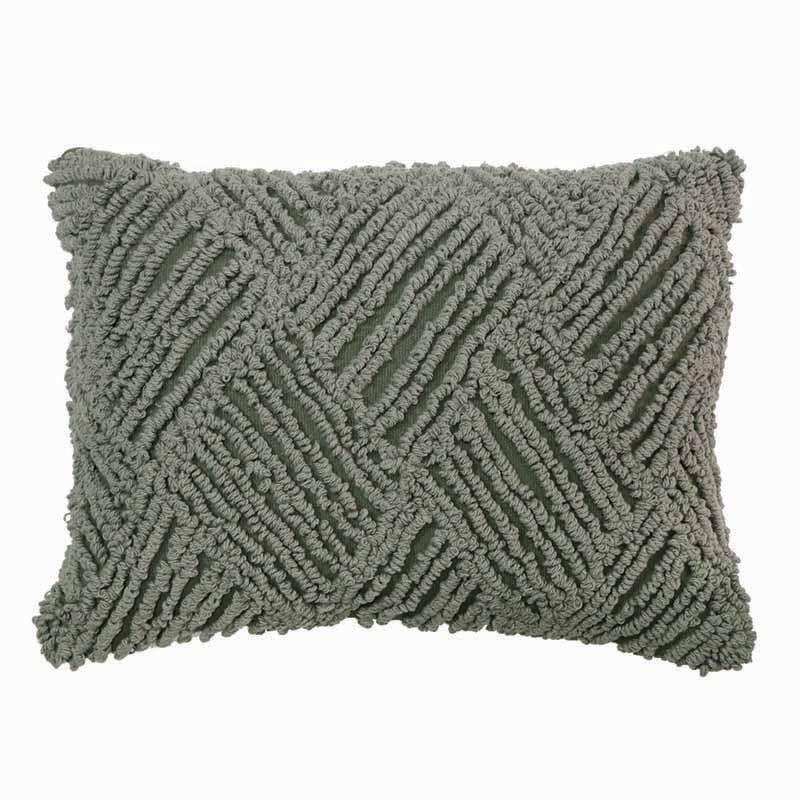 – Kathryn Bamford is a regular contributor, certified interiors addict and degree qualified interior designer & stylist. You can follow her projects and adventures on Instagram @kathryn_bamford.