A serial renovator, interior stylist and philanthropist, while Melbourne's Tina Nettlefold may be an empty nester, her life is very full. As the creator and founder of the philanthropic homewares brand T.House (100% of profits are donated to charity), Tina has curated a range of unique, limited edition wares, many of which can be found in her Brighton home that we're touring today.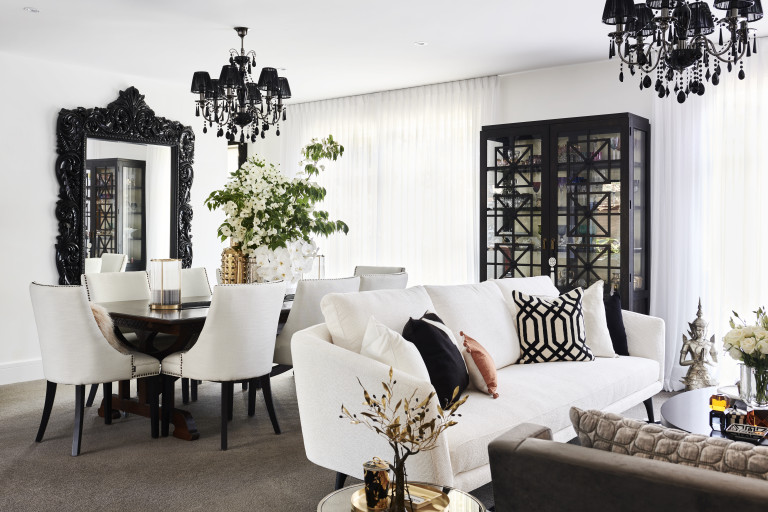 An experienced traveller, Tina's aesthetic is underpinned by her passion for collecting and her all-white home acts as a gallery-like space for her favourite things. "I've travelled a lot and lived overseas. I'm a collector but like to use collectibles in a way that looks elegant and that doesn't feel clumsy and messy," says Tina.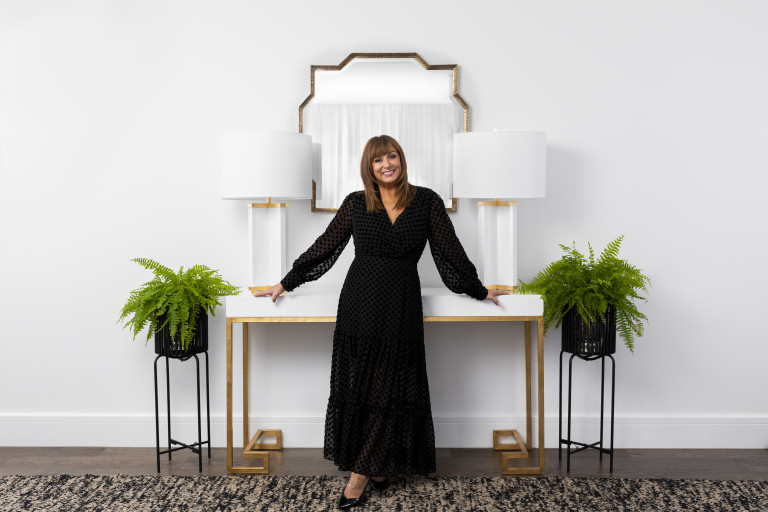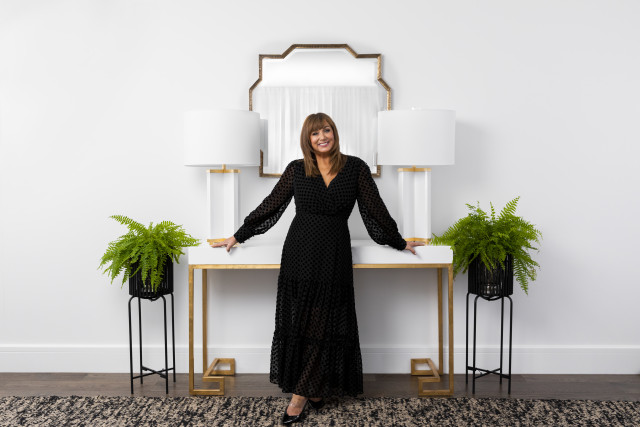 Built in 2003, Tina designed the five-bedroom, four-bathroom home alongside an architect with the intention of creating a forever abode for her, her husband and their three children. "I wanted a home that had a sense of timelessness and we made sure that we chose finishes that wouldn't date. I chose a very white kitchen for a reason because as a stylist I have been able to change up the look of it very quickly over the years," says Tina.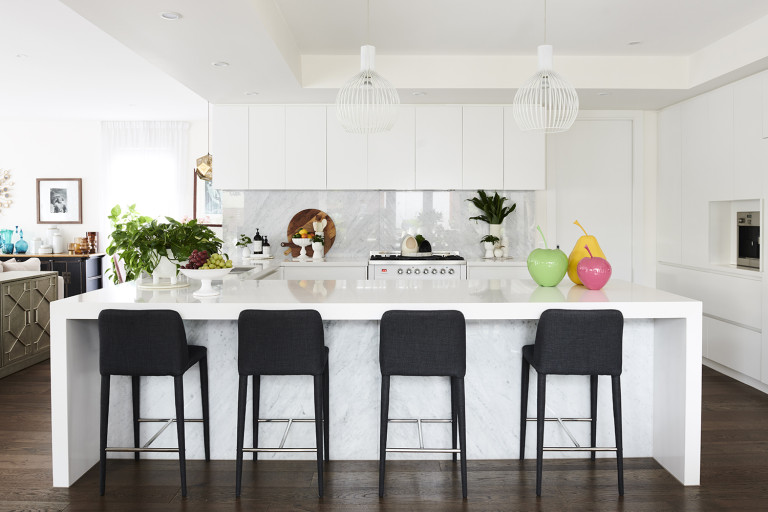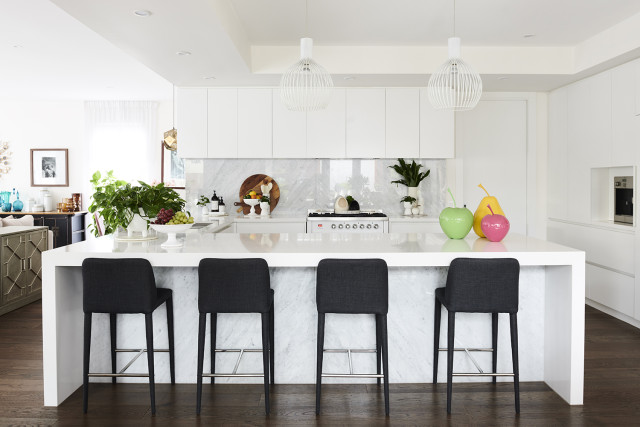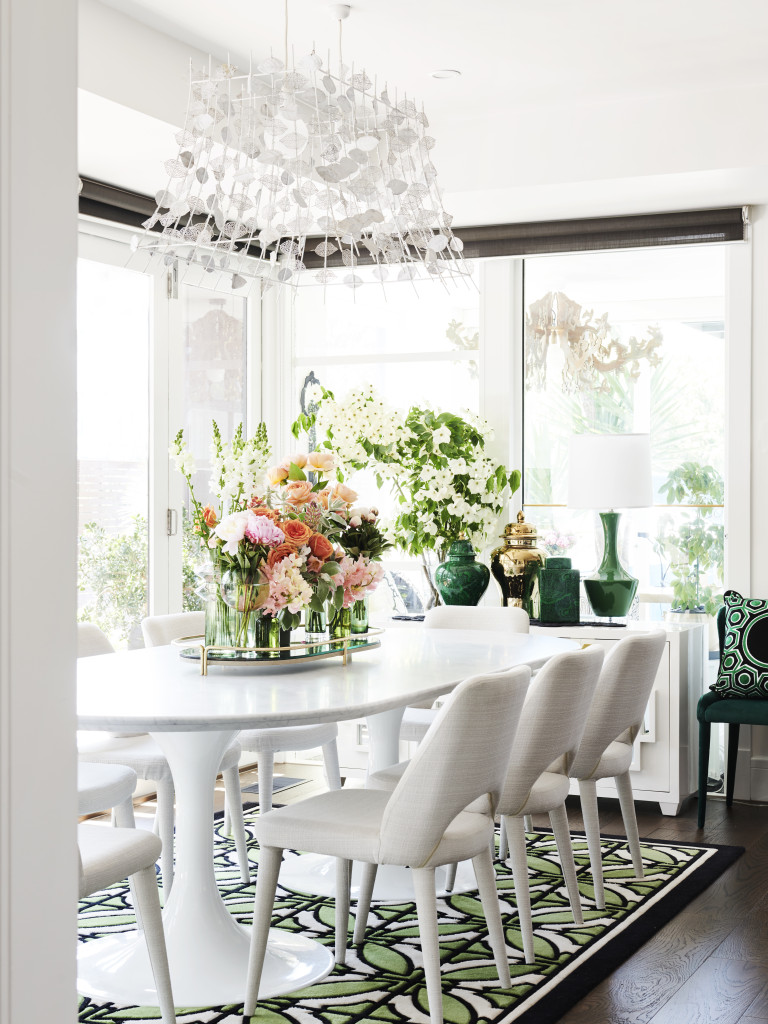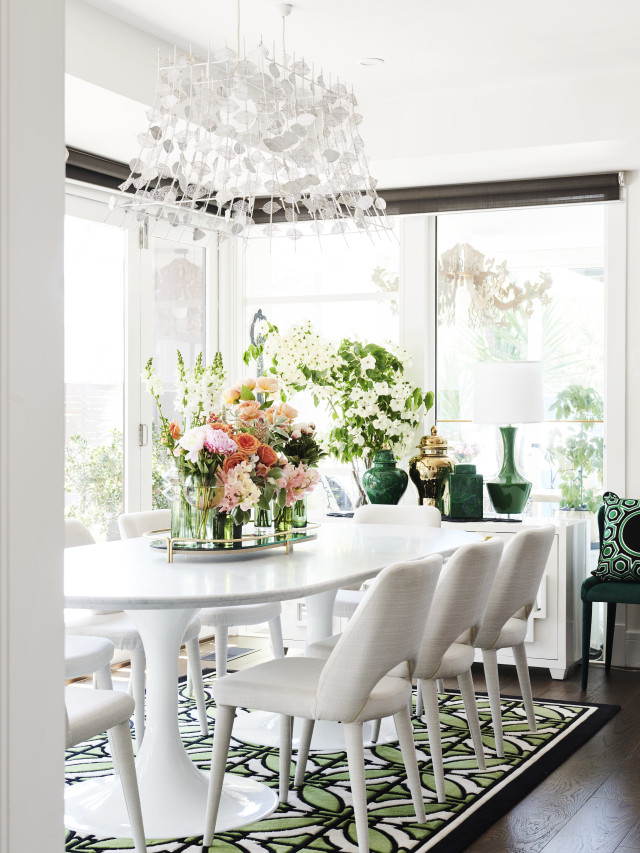 "I love white walls and the reason I have them is so that I can change things up when I get bored. We invested in timeless timber floorboards too," says Tina of the features that allow her maximum flexibility when it comes to playing with the home's interiors – one of her favourite hobbies! Flowers, greenery, throws, cushions and rugs feature extensively throughout. "I'm a big fan of layering and my style is also about combining antiques and collectibles into a modern aesthetic," says Tina.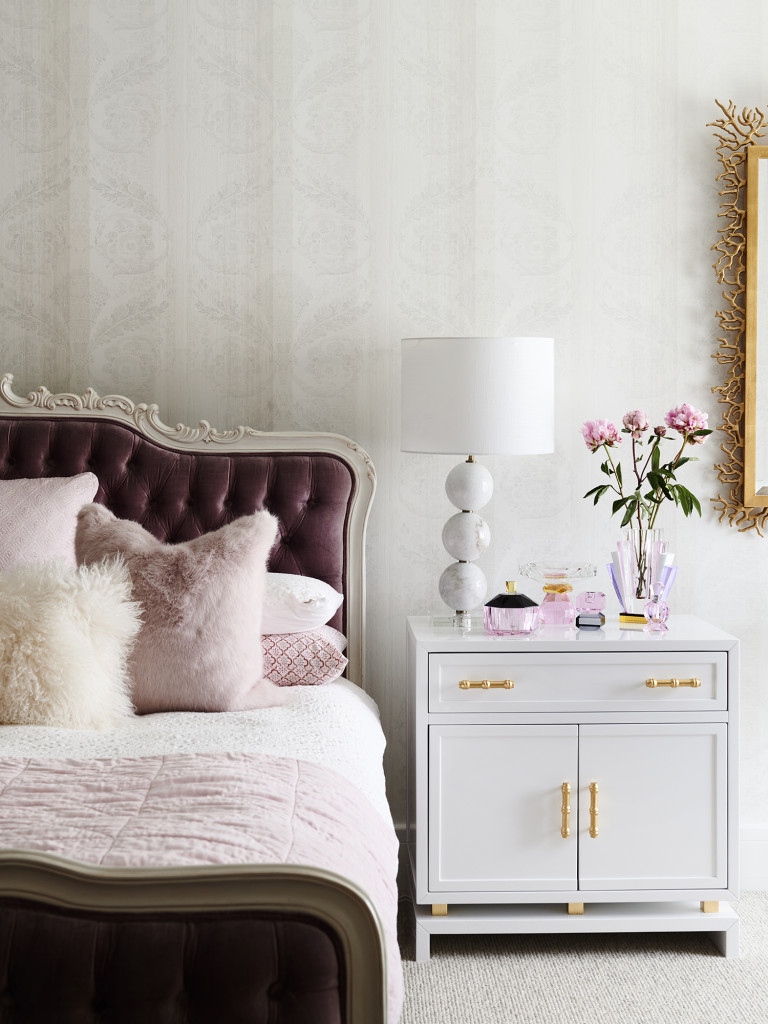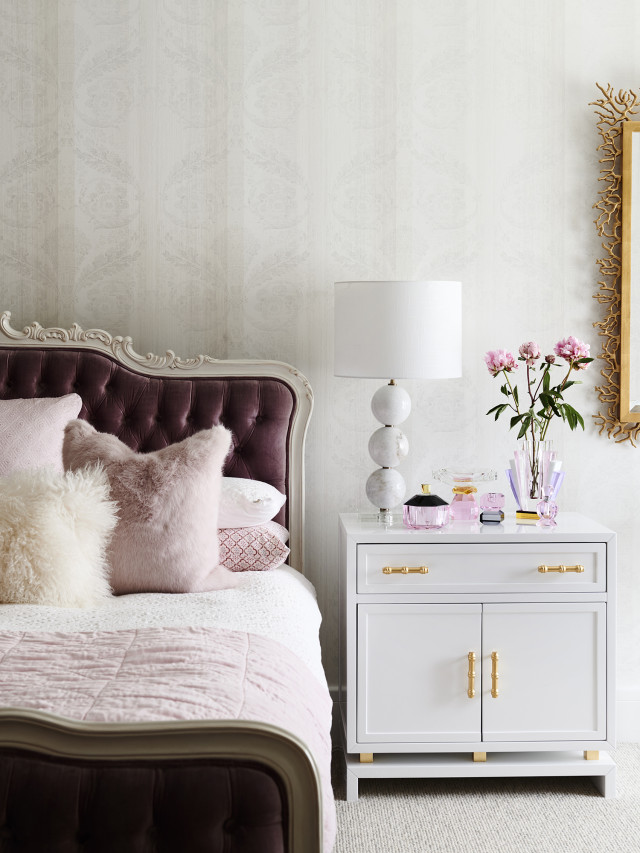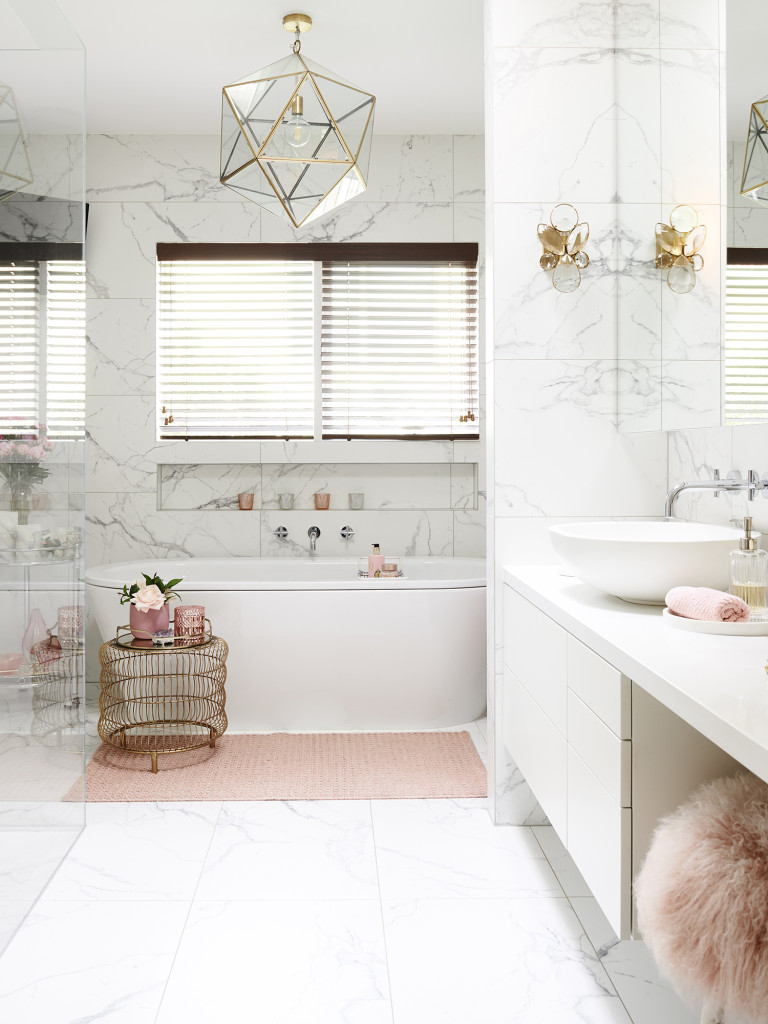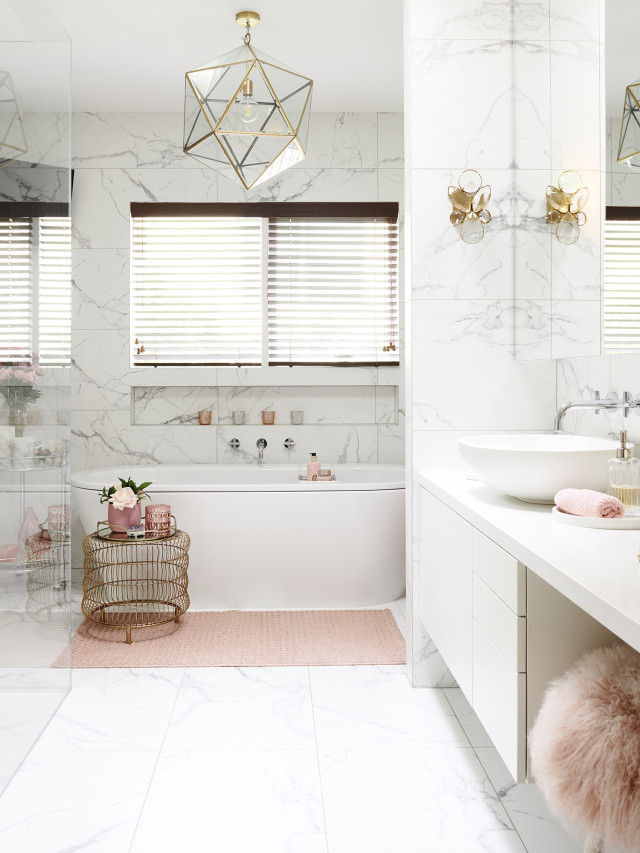 And while Tina's three sons have now left home, unlike many people in her demographic, she has no desire to downsize. "This house was able to accommodate our children when they were young, and they still come and stay over now. I also don't want to be in a two-bedroom apartment with screaming grandchildren running around one day! Even though my kids have left home I want them to feel able to come back."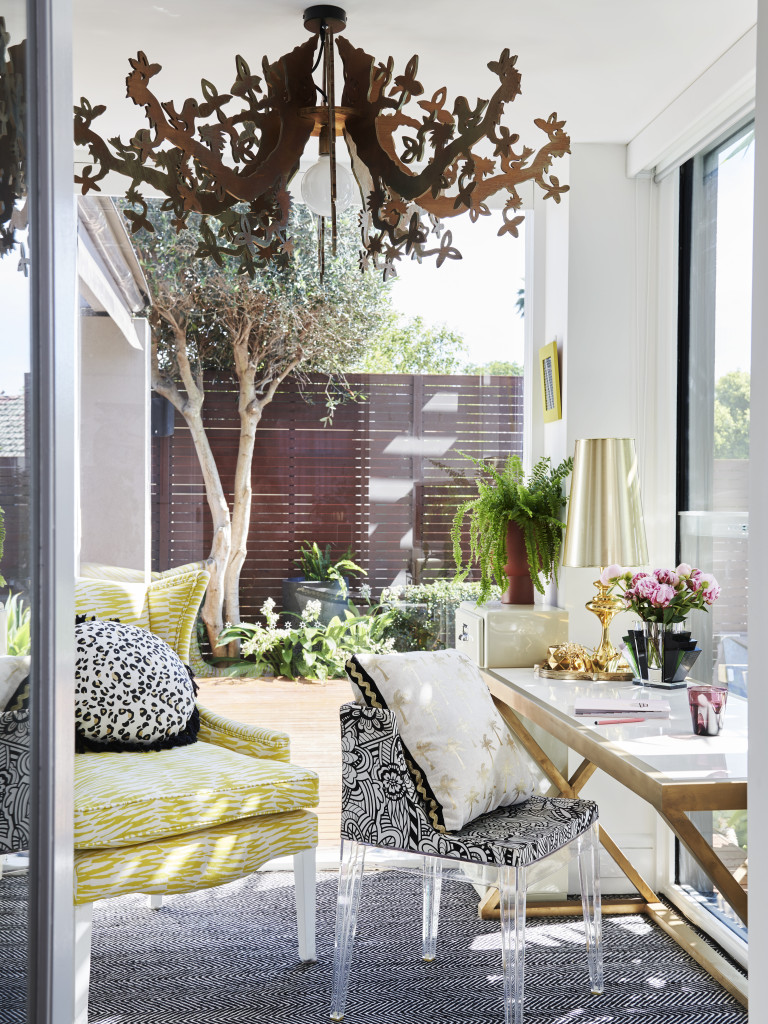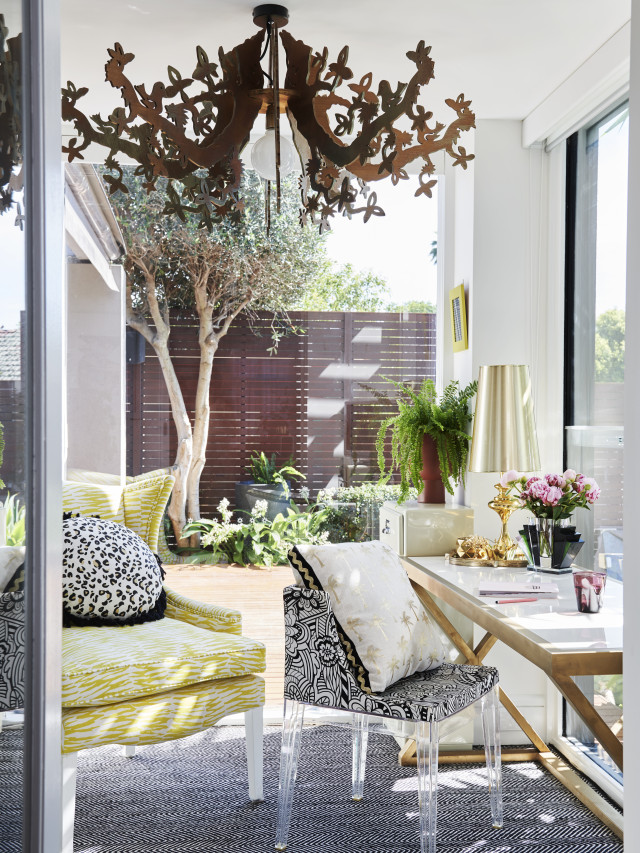 Photography: Eve Wilson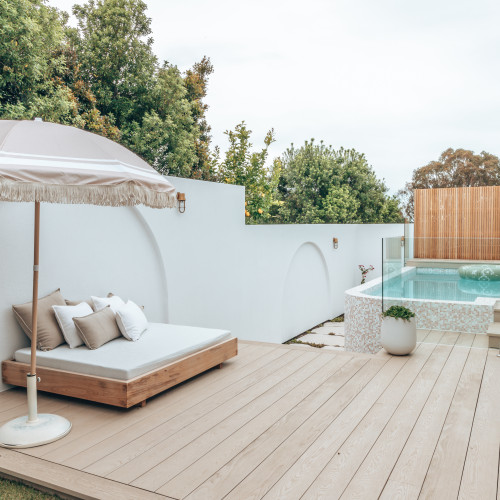 A pretty pink plunge pool renovation in Melbourne
Last time we stepped inside the home of Melbourne interiors and lifestyle blogger Krystal Dahaby (of House of Harvee), it…