The Aussie quarter-acre block is certainly a dream for most when you consider the latest stats that have come in from the Australian Bureau of Statistics. According to the ABS, the floor area of capital city new builds now averages 242 square metres, having dropped 13% in the past decade alone! This isn't surprising when you look at land values and building costs but all is not lost with some genuinely creative design solutions emerging like the development we are showcasing today.
The work of Melbourne-based interior design practice Nectaar (which is led by Block alumni Bec Douros), this development was built by Adrian Azzola of APA Build & Constructions who also happens to own the trio of properties.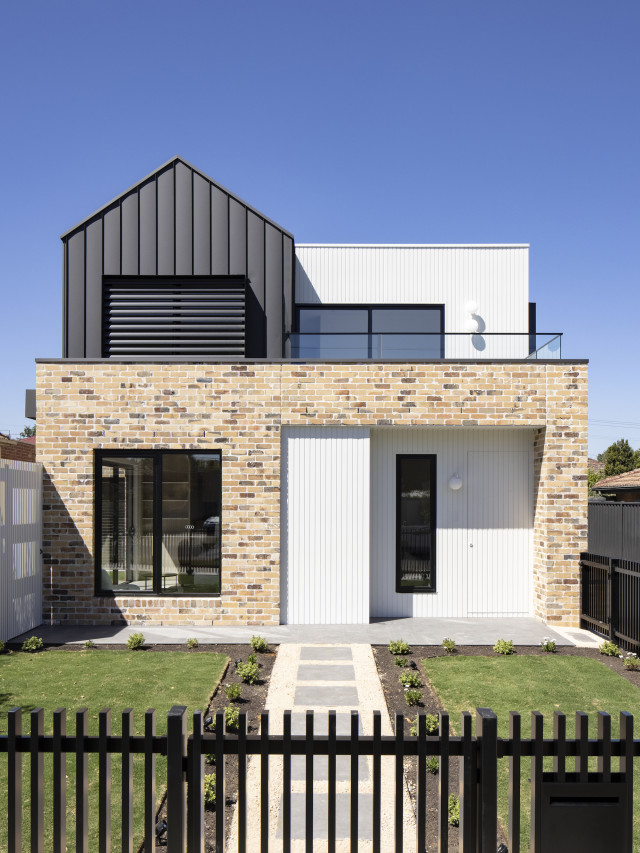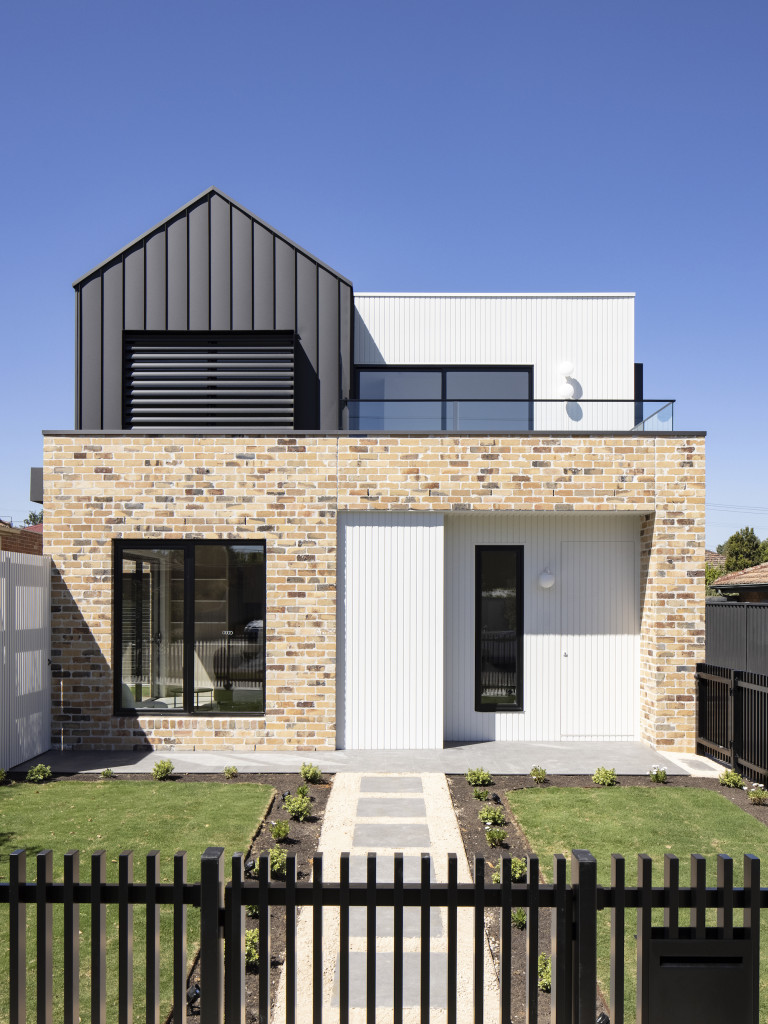 Located 11km from the Melbourne CBD, in the suburb of Reservoir, the 651 square metre block is now home to three residences – a 175 square metre double-storey home where Adrian lives with his family, a 130 square metre double-storey home that houses his parents and a 108 square metre single-storey residence (an investment property so to speak) that is in the process of being sold. The properties were completed last year and took a year to build from demolition.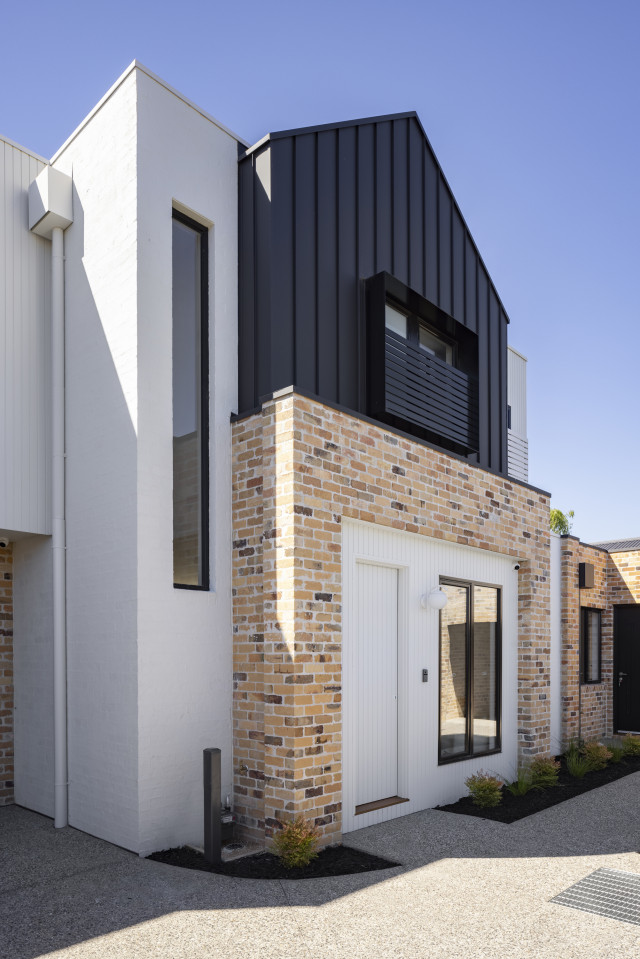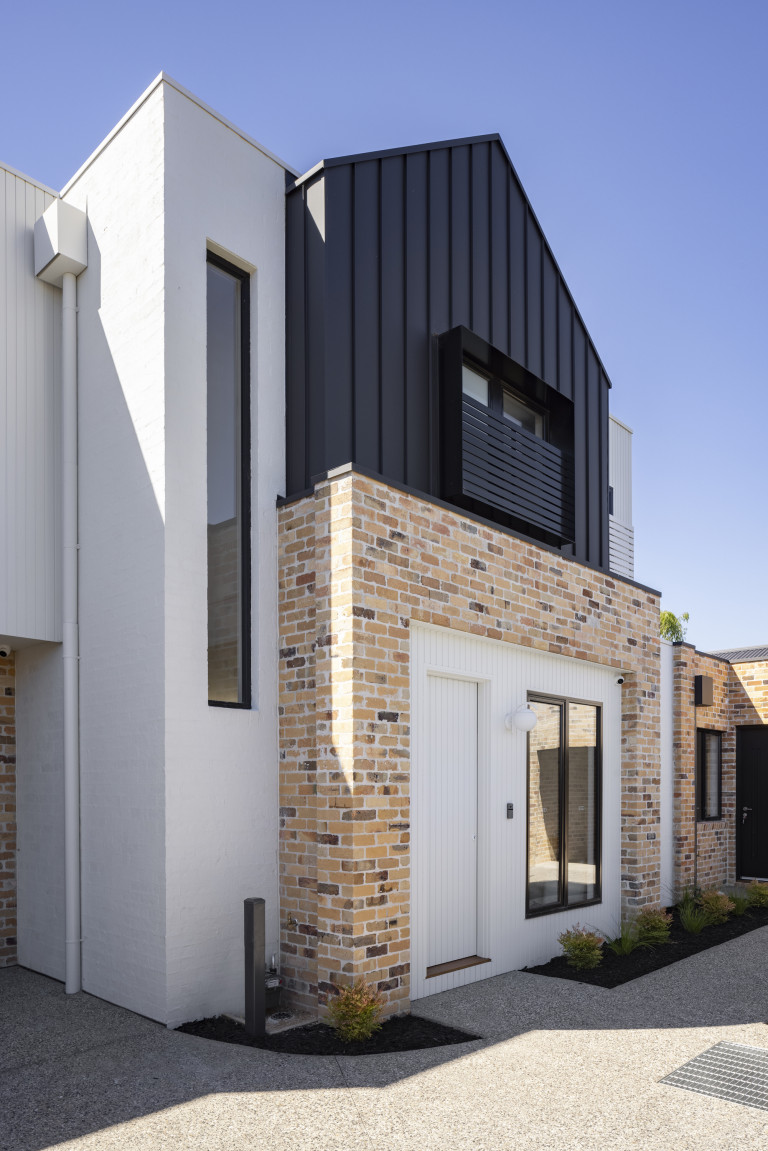 "We, like many people, wanted to be a little bit closer to the city. I used to live further out but didn't enjoy spending 2.5 hours per day in the car every day," says Adrian. His parents moved from a large family home into the residence next door and are really enjoying the time they now have that would have been spent on home maintenance. "They also love it there as they're close to the city and their friends," says Adrian. Reflecting the multi-generational living trend, having Adrian's parents next door certainly has its perks. "They often look after our two-year-old daughter which is great."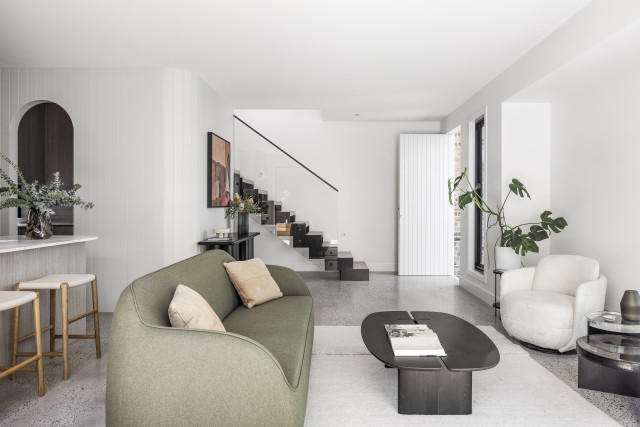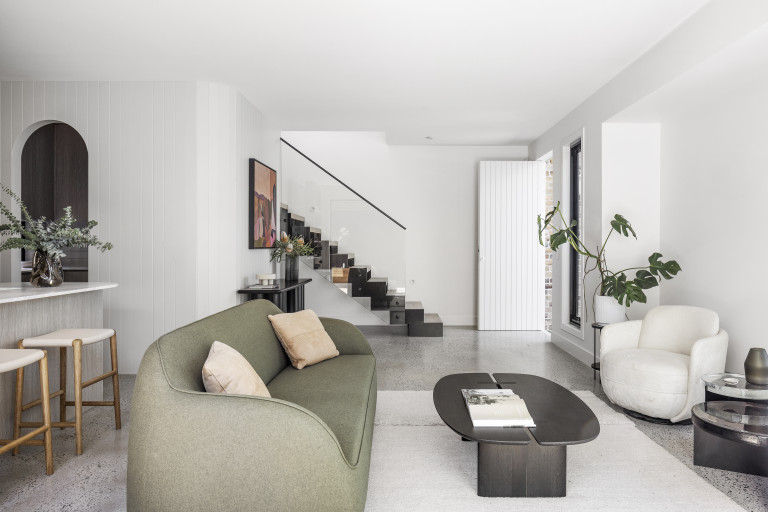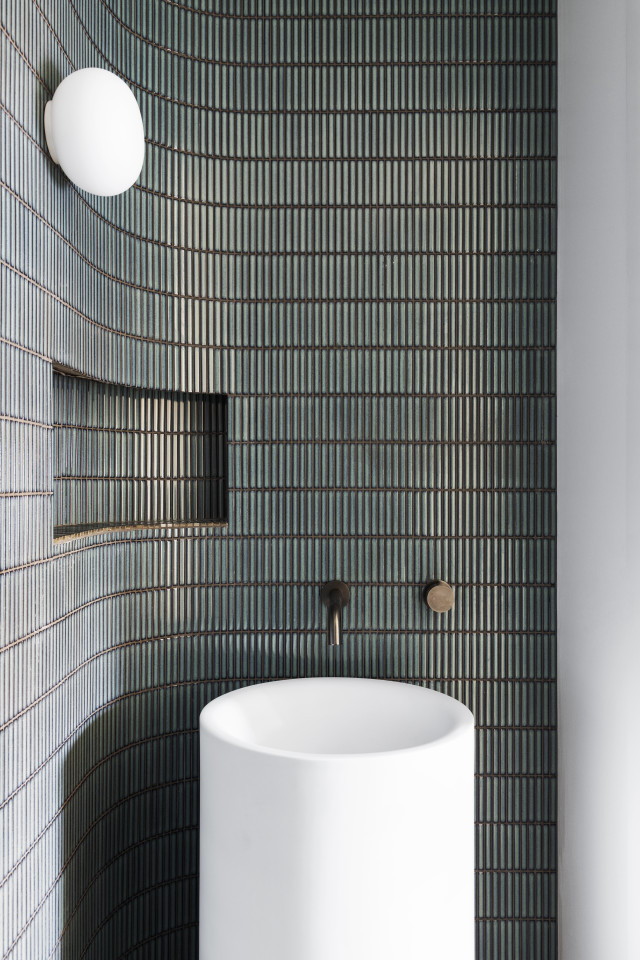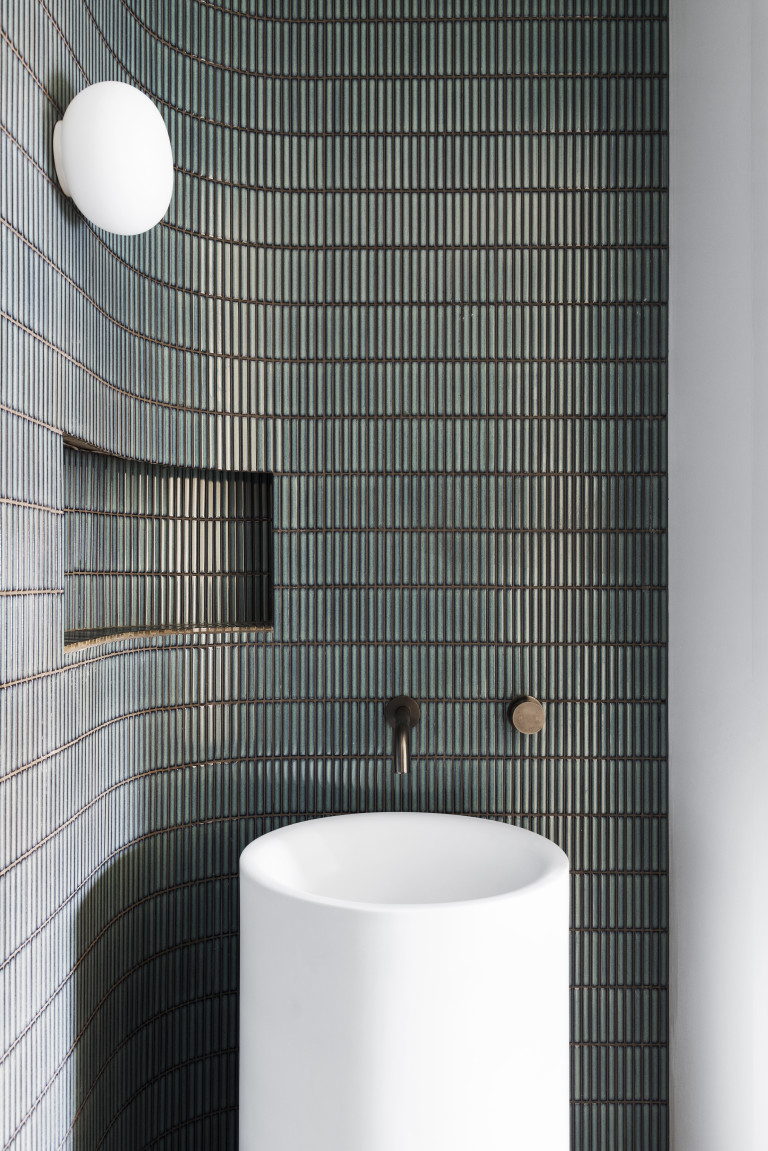 Presented with a brief asking them to create a trio of smaller-than-average homes, Nectaar ensured each space is configured to maximise the living space on the smaller lot. "The entire process was underscored by intentional and strategic design which resulted in multi-functional areas, concealed spaces, and durable features that can adapt alongside Adrian's growing family," says Bec Douros, founder and creative director of Nectaar.
One notable space is Adrian's kitchen which features an adjoining room that acts as a combined butler's kitchen and laundry. "We prep food in there and it houses our toaster and coffee machine," says Adrian.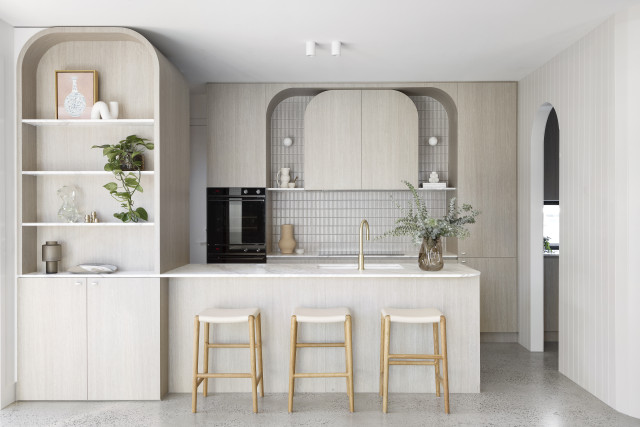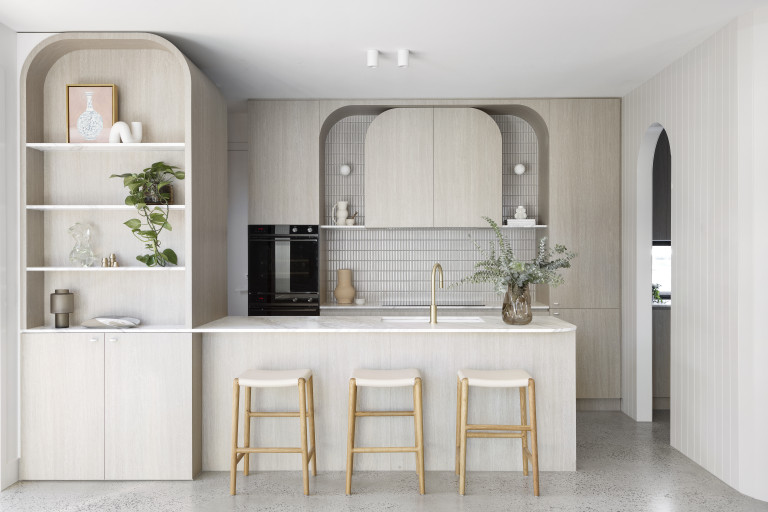 Having worked closely before on several projects, Nectaar was given complete creative control to execute the brief, which was to design something both functional and aesthetically different – also, each abode has a different look and feel. "Usually when I do a development, I like the different dwellings to have separate personalities," says Adrian whose home has a lot more curves in it than his parent's house next door which takes a more classic design approach.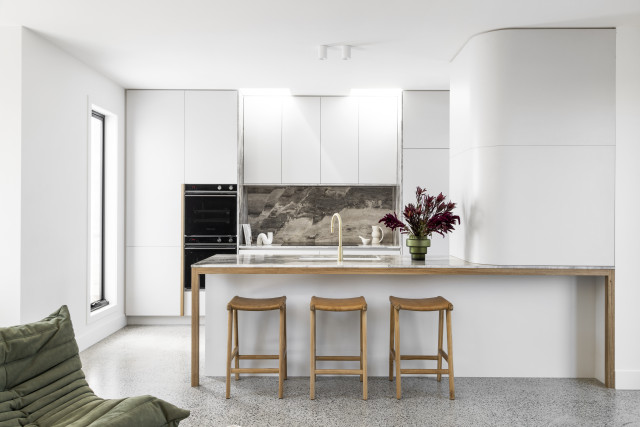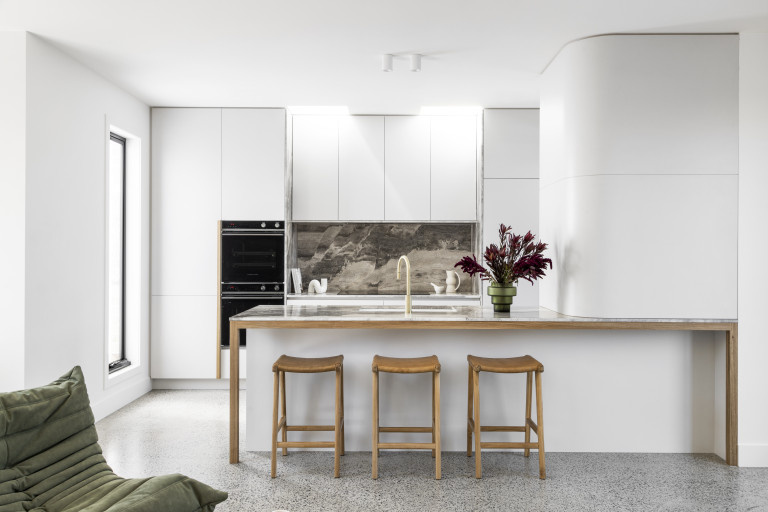 "Though the three homes have been intimately designed to reflect the different styles and are durable to the needs of each resident, the interiors are all cohesively flooded with an airy softness that is simultaneously complemented by subtle yet bold textural differences, alongside stone and colour details," says Bec who used a lot of light colours to open up the small spaces.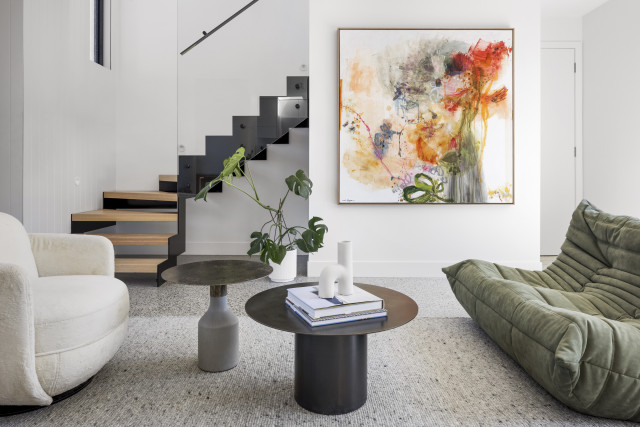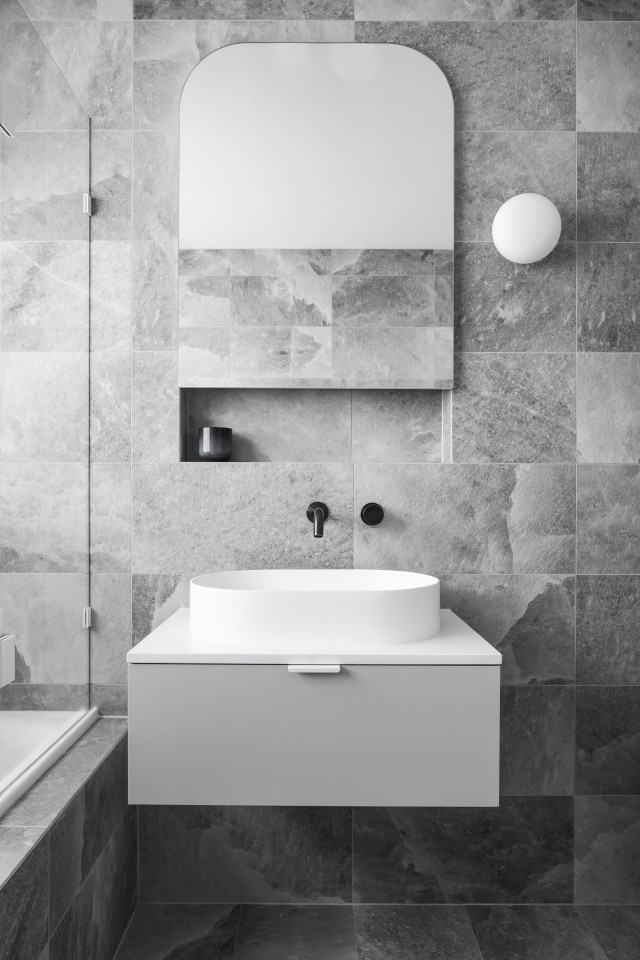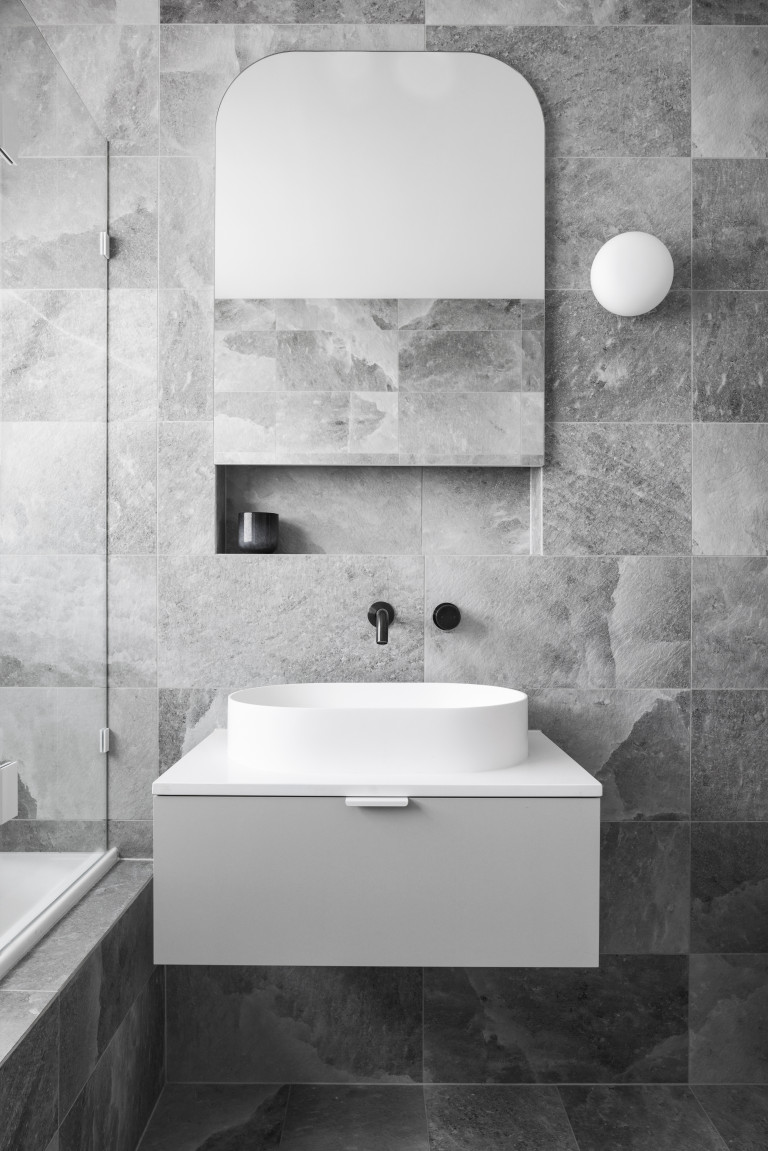 And with the build cost for all three homes coming in at just over $1 million (being a builder certainly helped keep costs down!), Adrian is understandably thrilled with the result. "It ticked all of my boxes and the final result achieved nothing short of timelessness and an enduring appeal, which will prove to be flexible for our family and for future opportunities in attracting tenants or sales. We're over the moon and everyone that comes through they really loves them. We're wrapped!"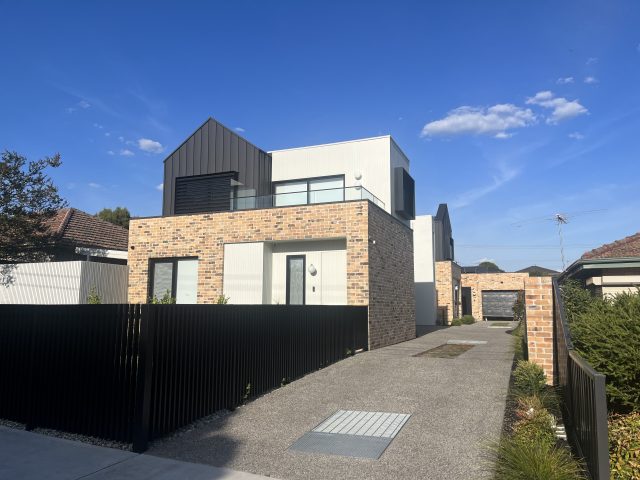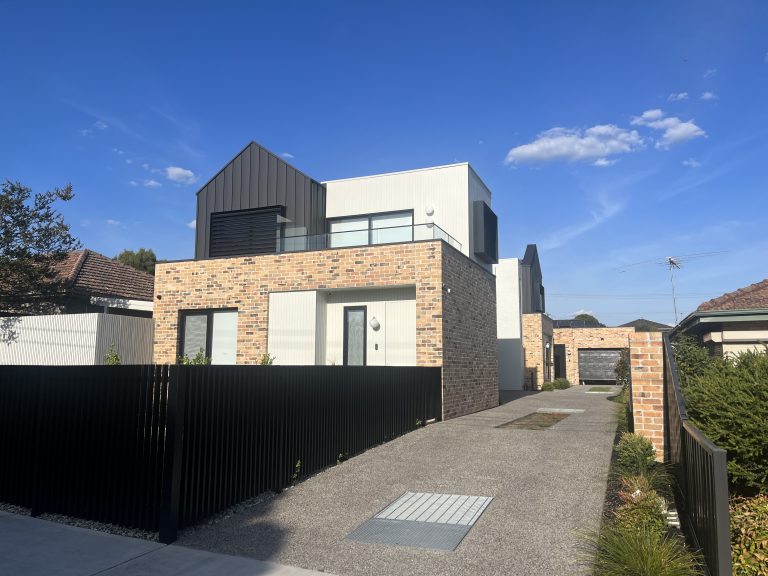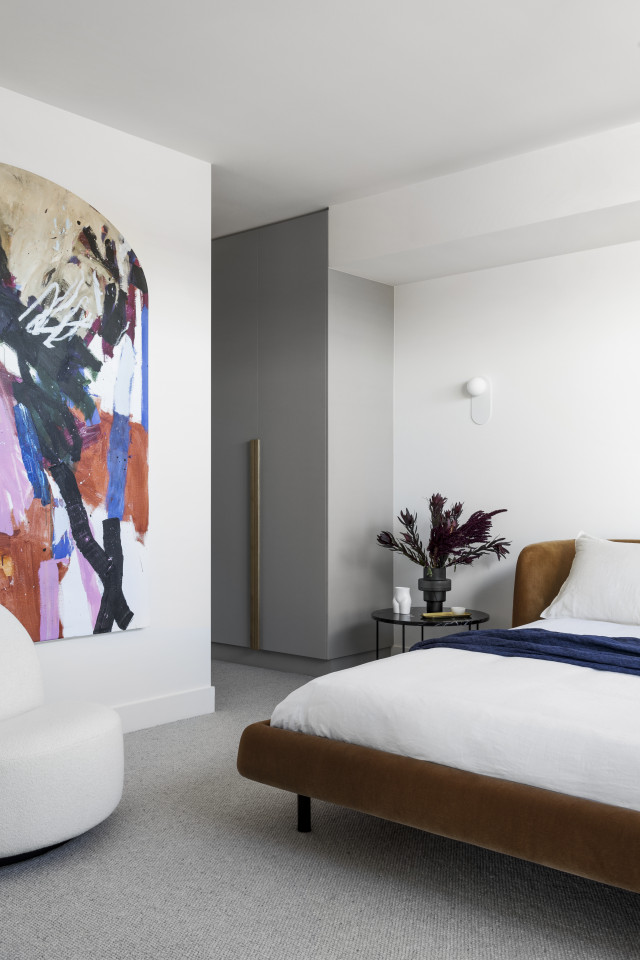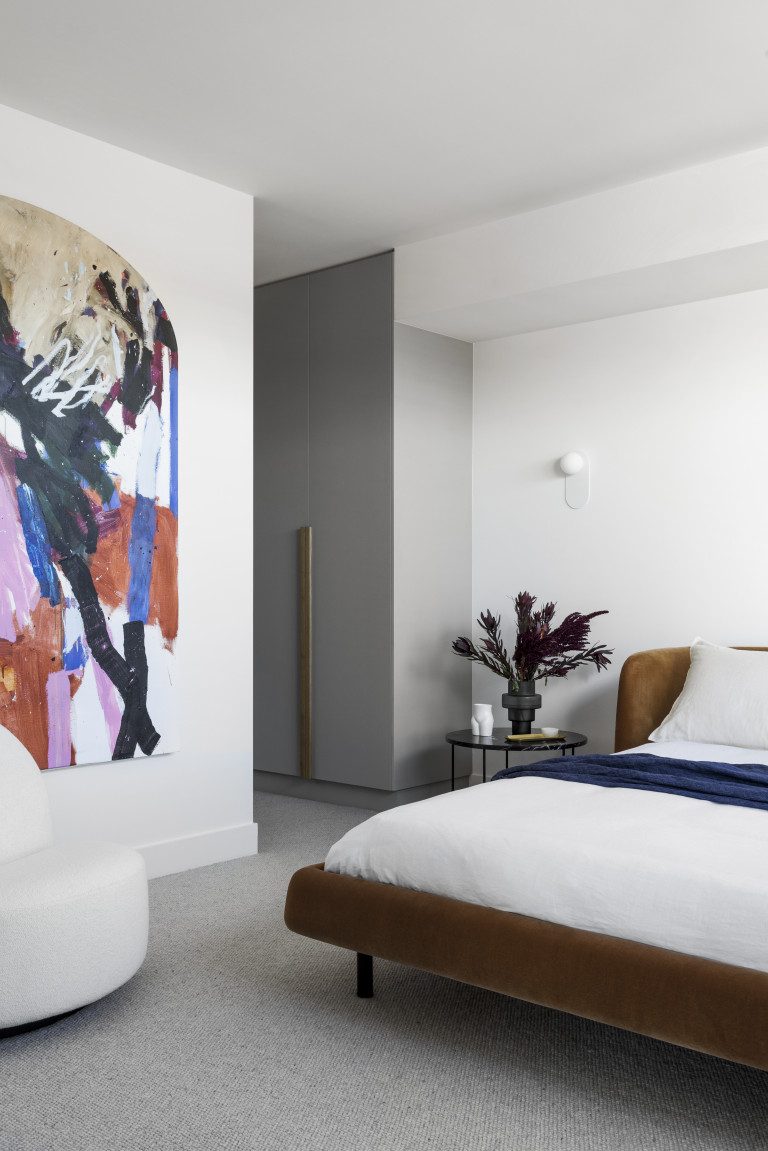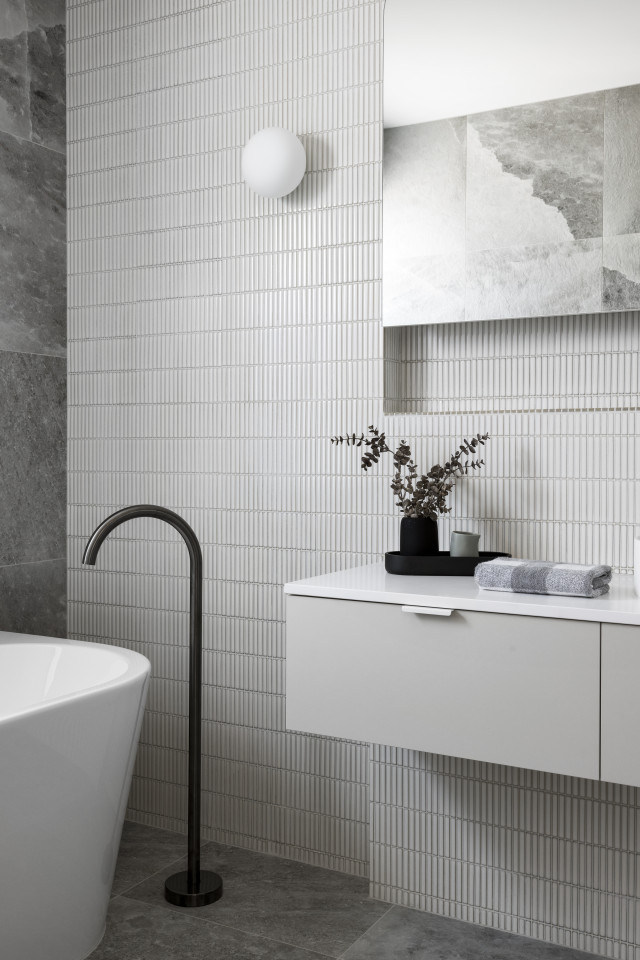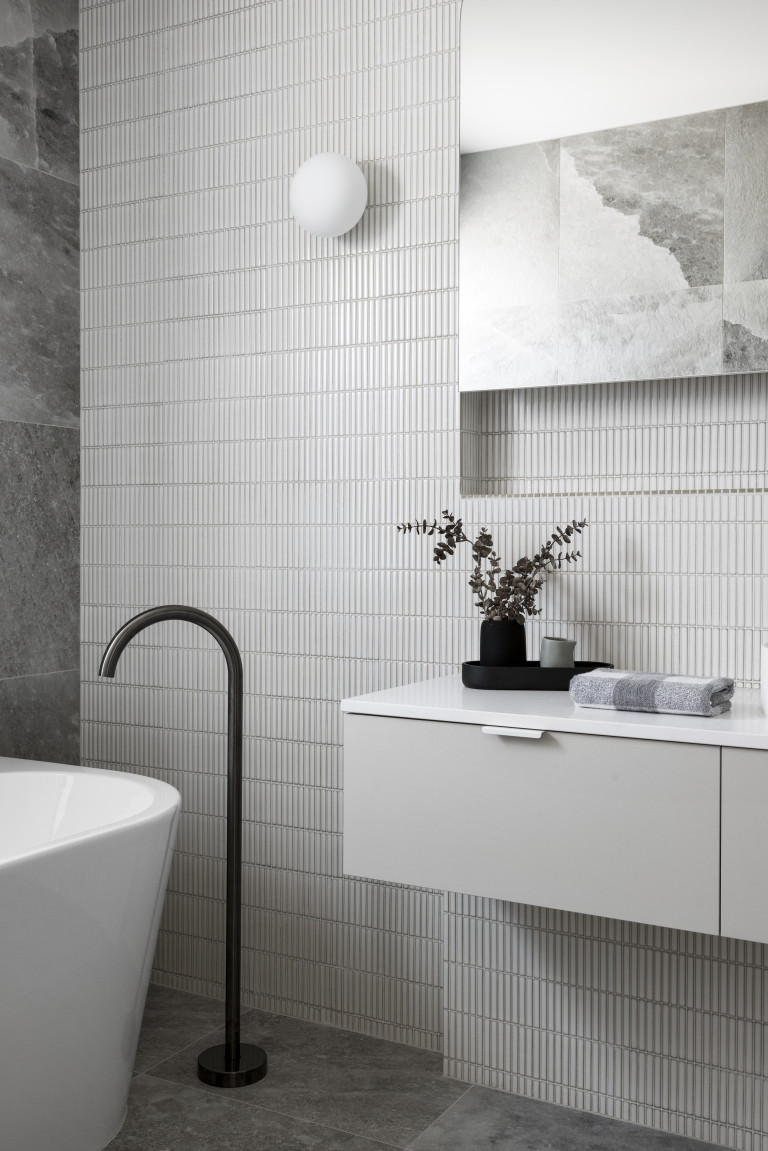 Photography: Dylan James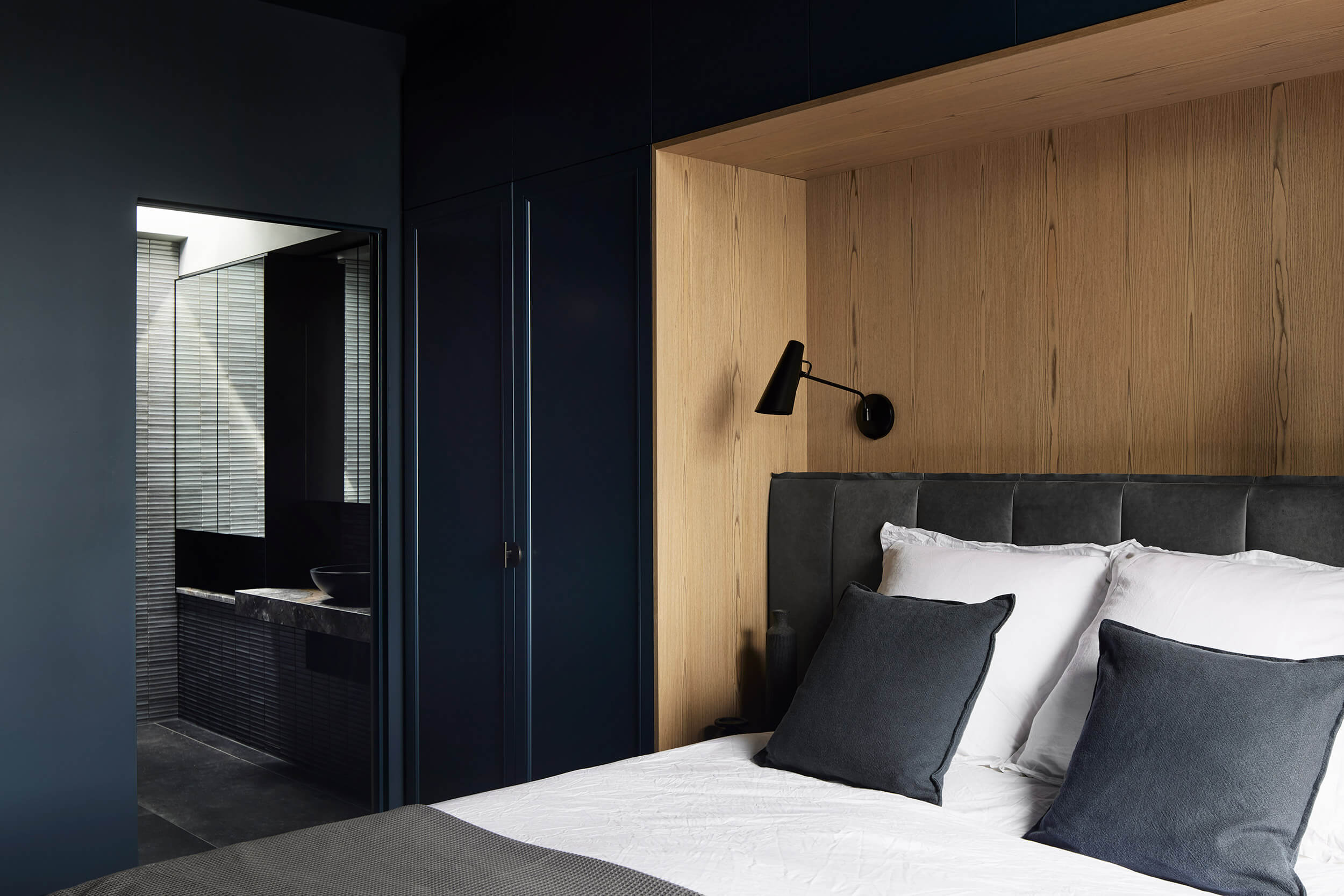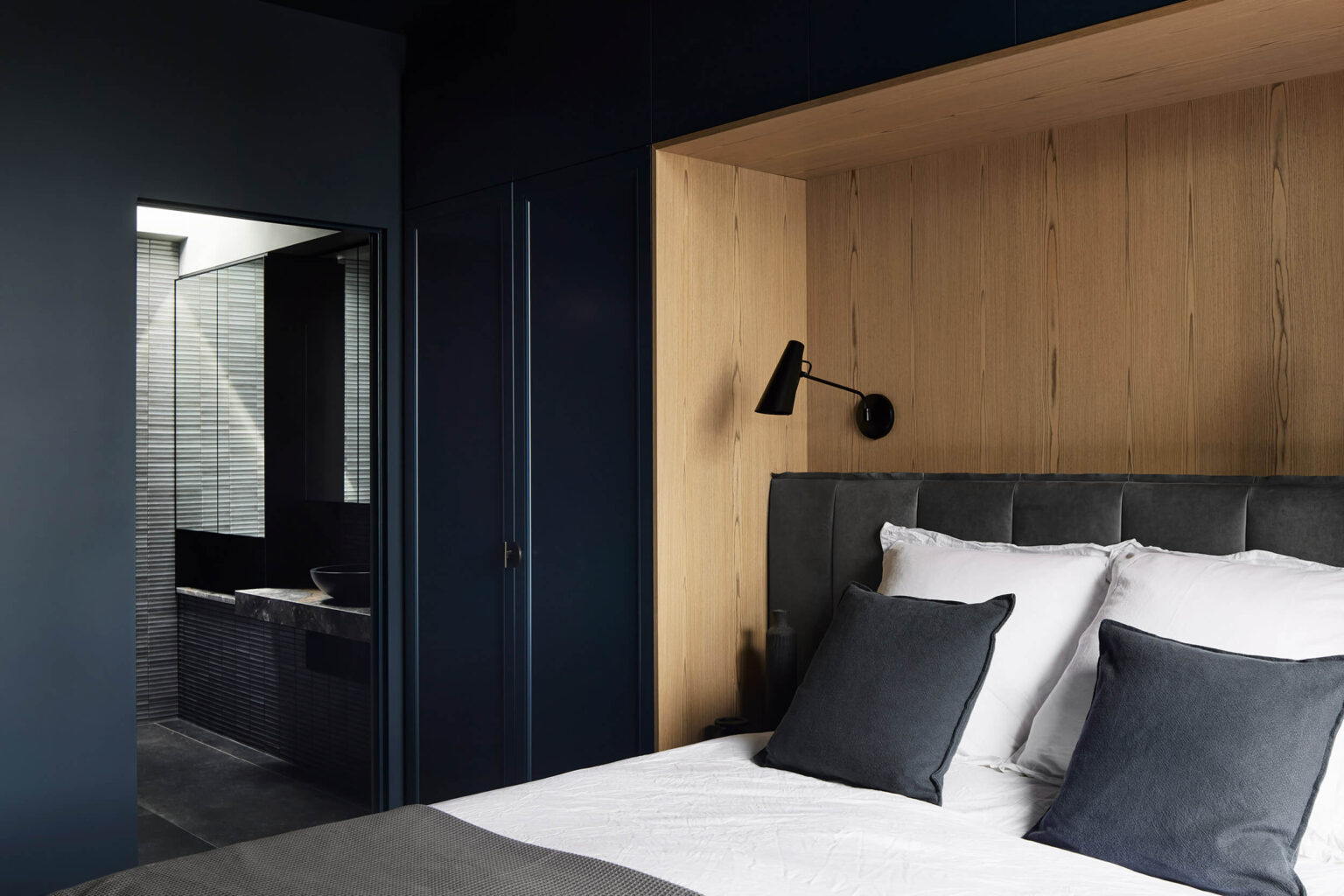 Sophisticated Melbourne home an ode to its owners' Italian roots
While people often argue that dark houses feel small, Melbourne's Splinter Society would beg to differ. "We use dark colours…