Home to a Melbourne couple and their two children, this four-bedroom California Bungalow was reimagined recently with interior designer Jacqui Koska at the helm. "The overall brief for the house was to create a warm, lived in feel, with an understated, but thoughtful design. The aesthetic needed to work with the home's architecture and the client's existing vintage furniture and artwork," says Jacqui who renovated the Brunswick home's kitchen, living room, study, dining room and bathroom.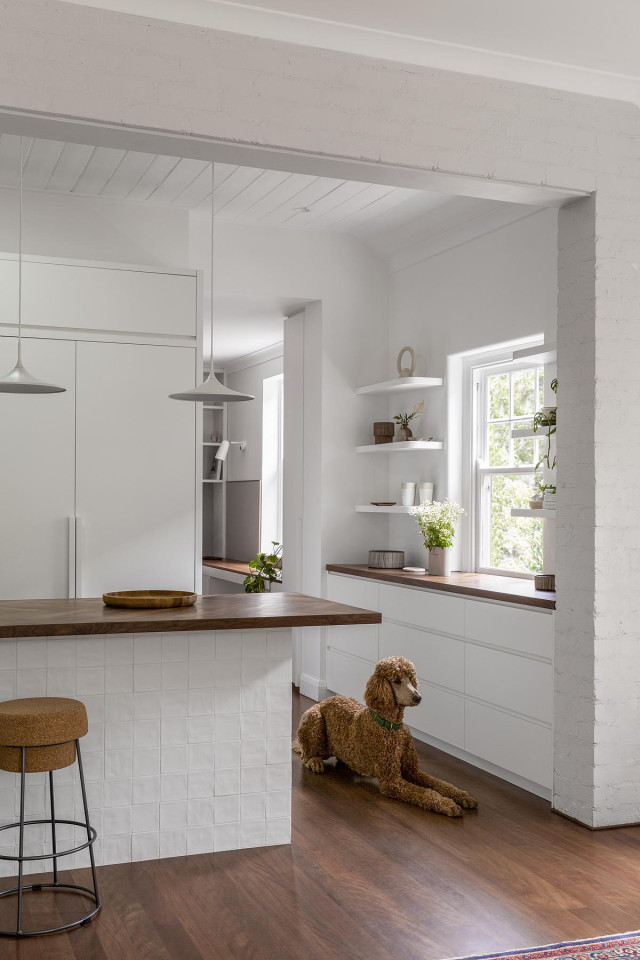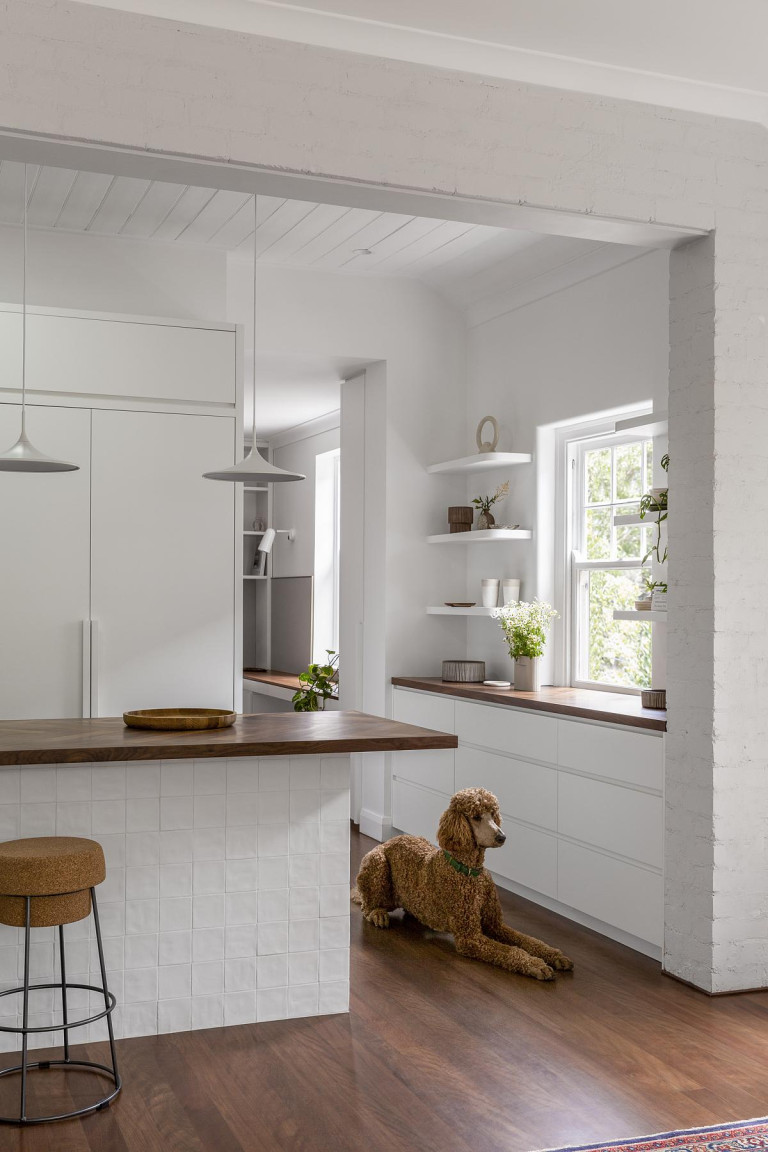 When Jacqui was called upon to weave her sartorial magic, the home's aesthetics were in dire need of a refresh. The original walls were a creamy beige colour that gave the appearance of tobacco-staining and the existing timber flooring was a dominant, orange tone. "The finishes in the kitchen and bathroom were very outdated with salmon coloured floor tiles, beige wall tiles and laminate cabinetry," says Jacqui who updated the materials palette with a stylish mix of walnut timber and handmade finishes throughout.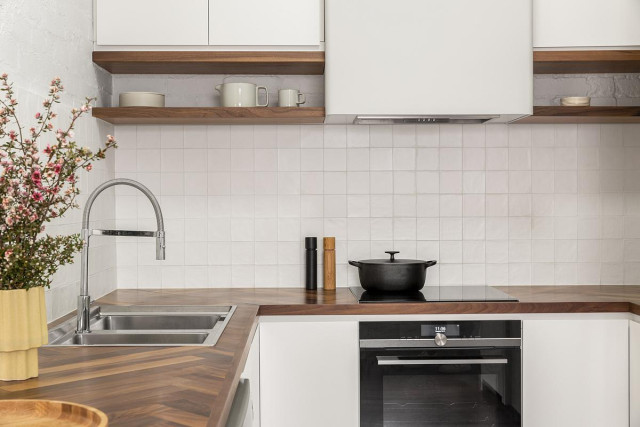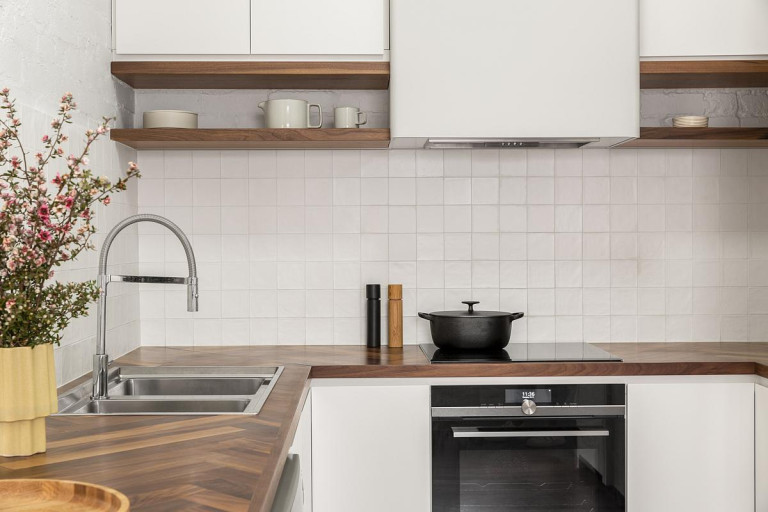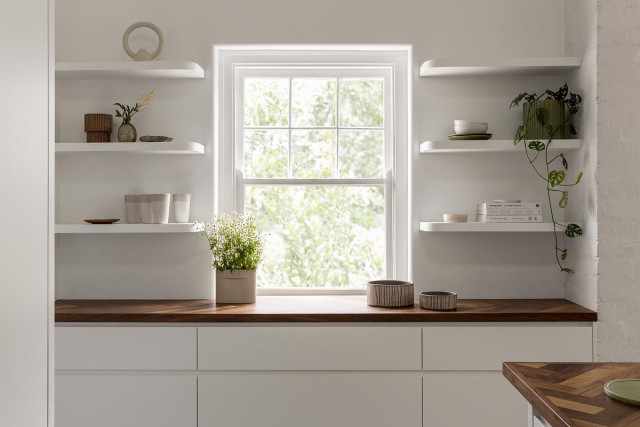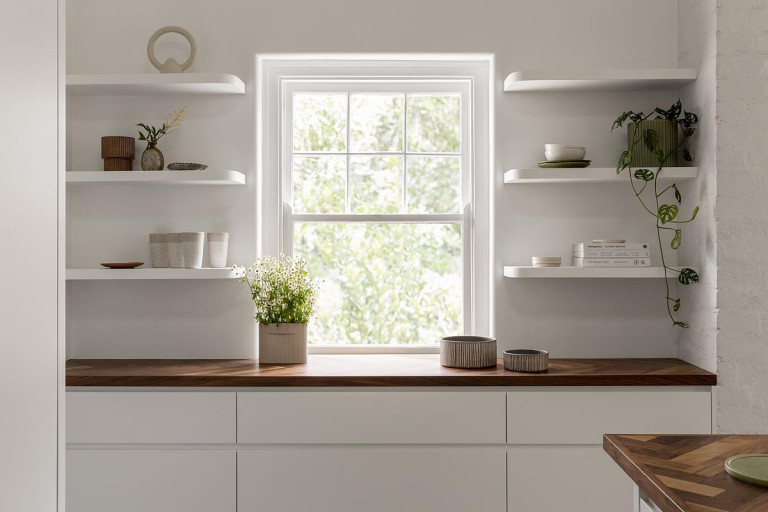 The kitchen was transformed with new joinery, fixtures and finishes as well as some layout changes; the opening from the dining room was widened and the existing brick was exposed and painted. "We also removed two tall narrow cabinets on either side of the window and replaced them with floating shelves with a bench and drawers below to open up the space and allow more light in," says Jacqui. A herringbone kitchen countertop adds a crafted element to the room and acts as a focal point.
Nearby, what was once a transitional space is now a study area complete with built-in joinery and a new darker stained timber floor. Also, a new window seat and credenza was added in the dining room.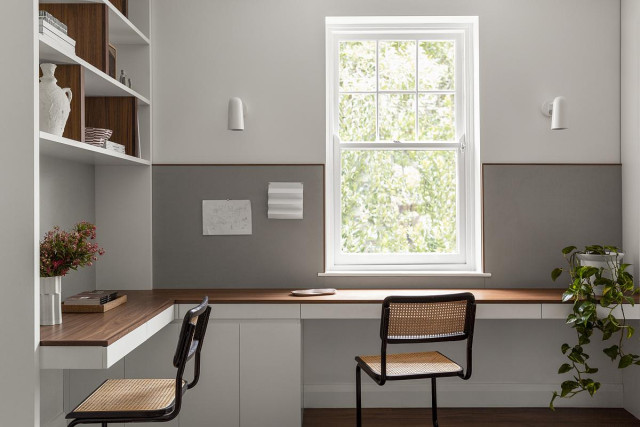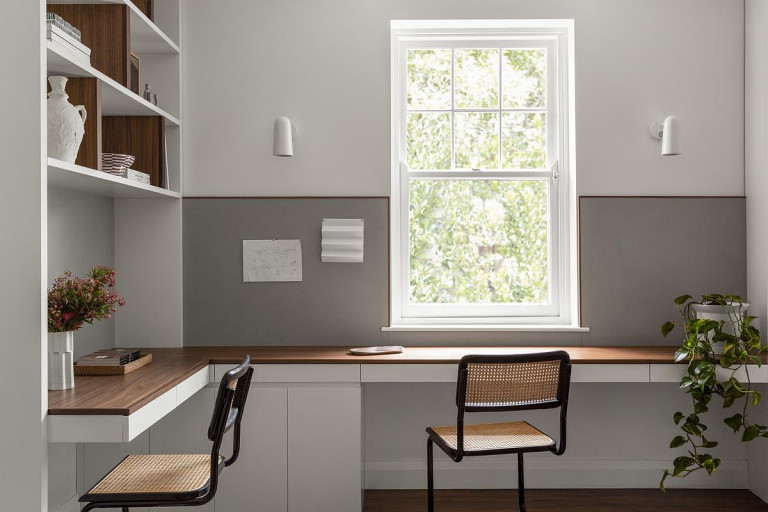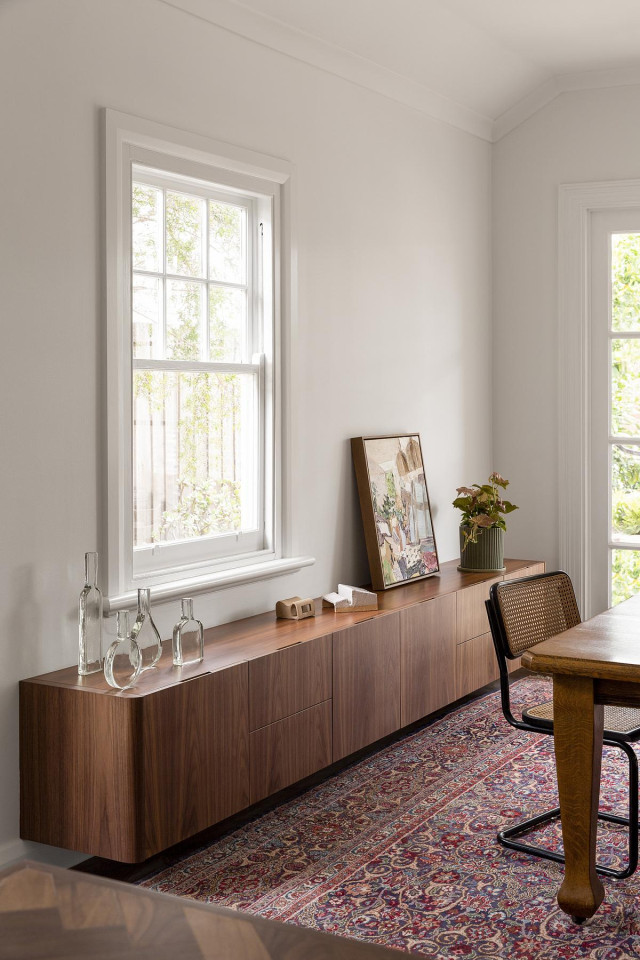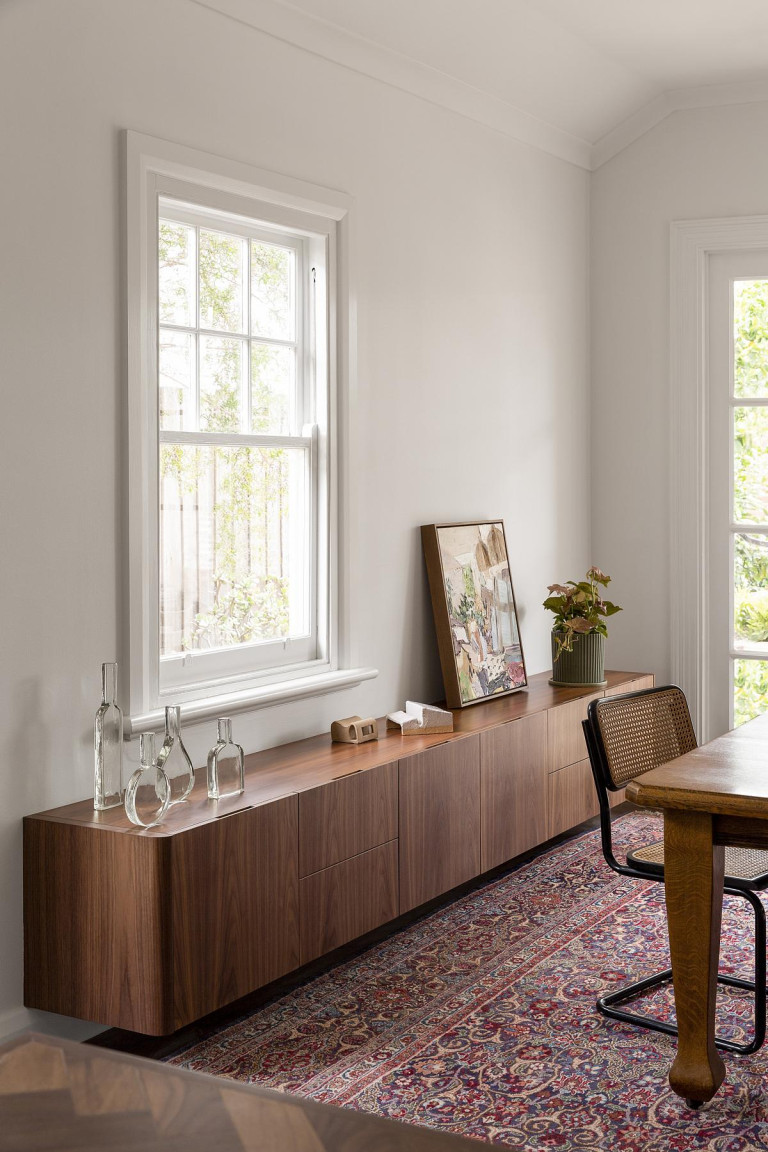 The bathroom layout was reconfigured – one of two doors was removed to create more space and an old bath/shower corner unit was replaced with a freestanding bath. "The strong patterned bathroom floor tiles are a nod to Morocco and the client's desire to incorporate some elements from their overseas travel. A textured plaster-like specialist paint finish wraps up from the wall onto the ceiling while limestone accents add an earthy and luxurious feel to the space," says Jacqui.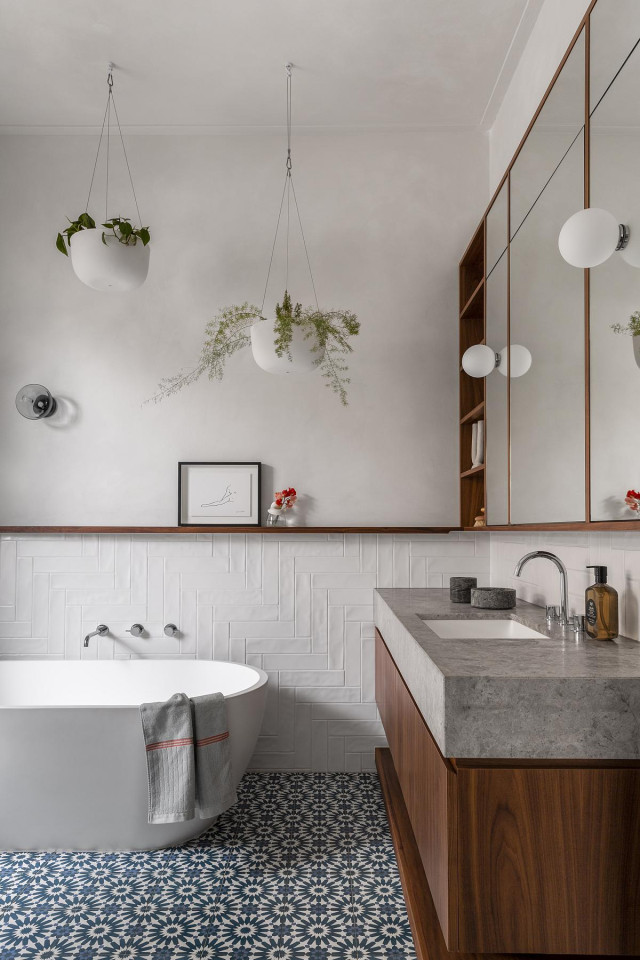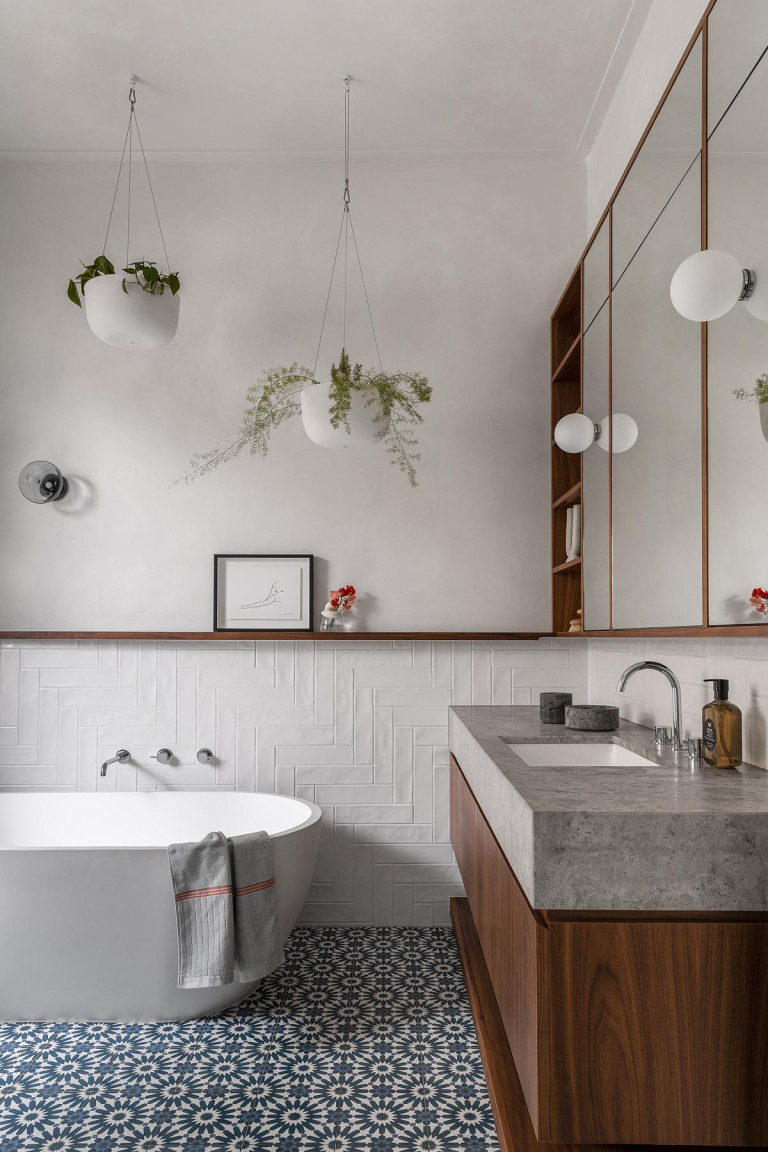 "Overall, the home is rich with texture and movement, handmade finishes, curved details and the walnut timber throughout creates a timeless warm and inviting feel."
Photograpy: Martina Gemmola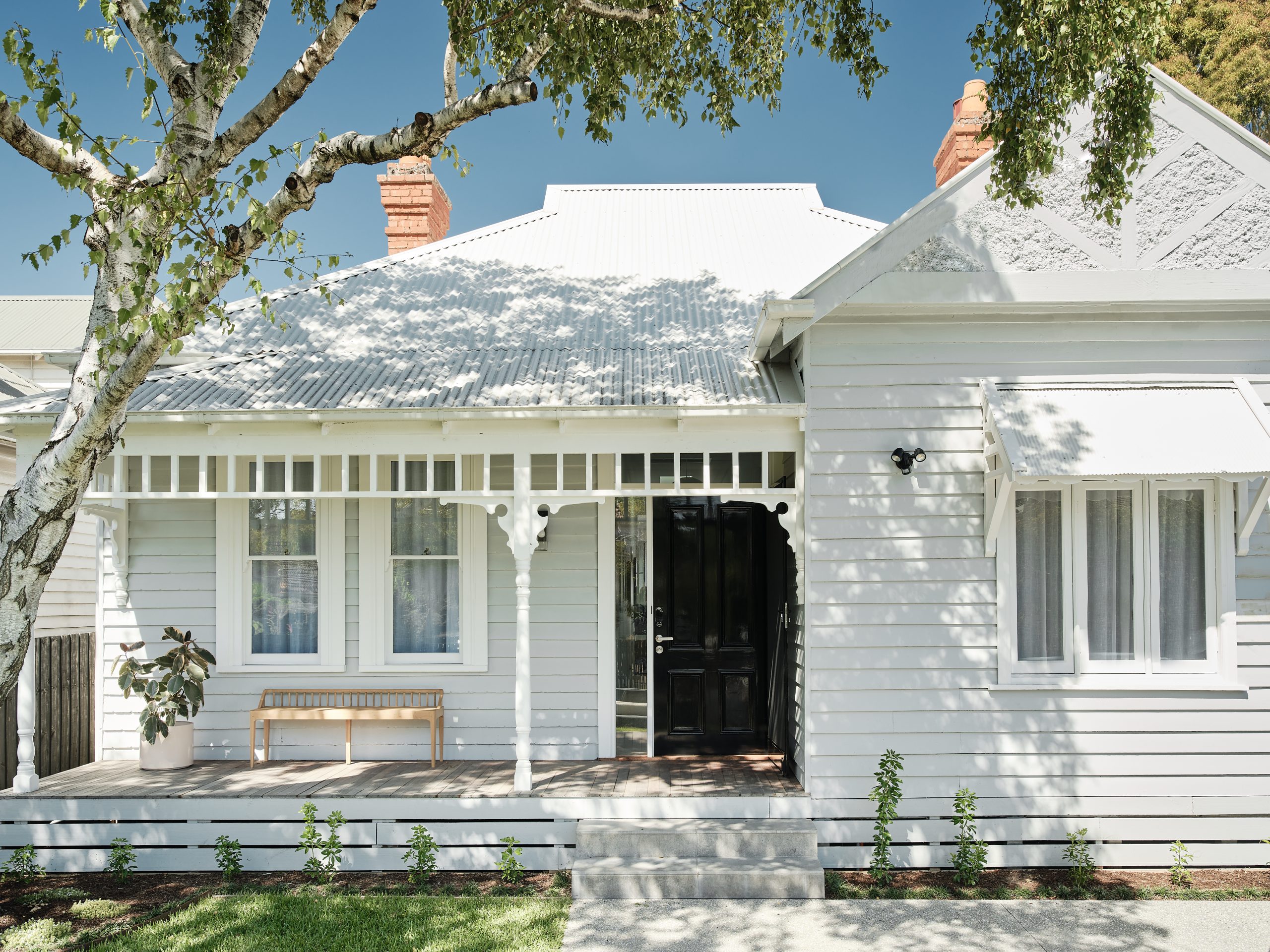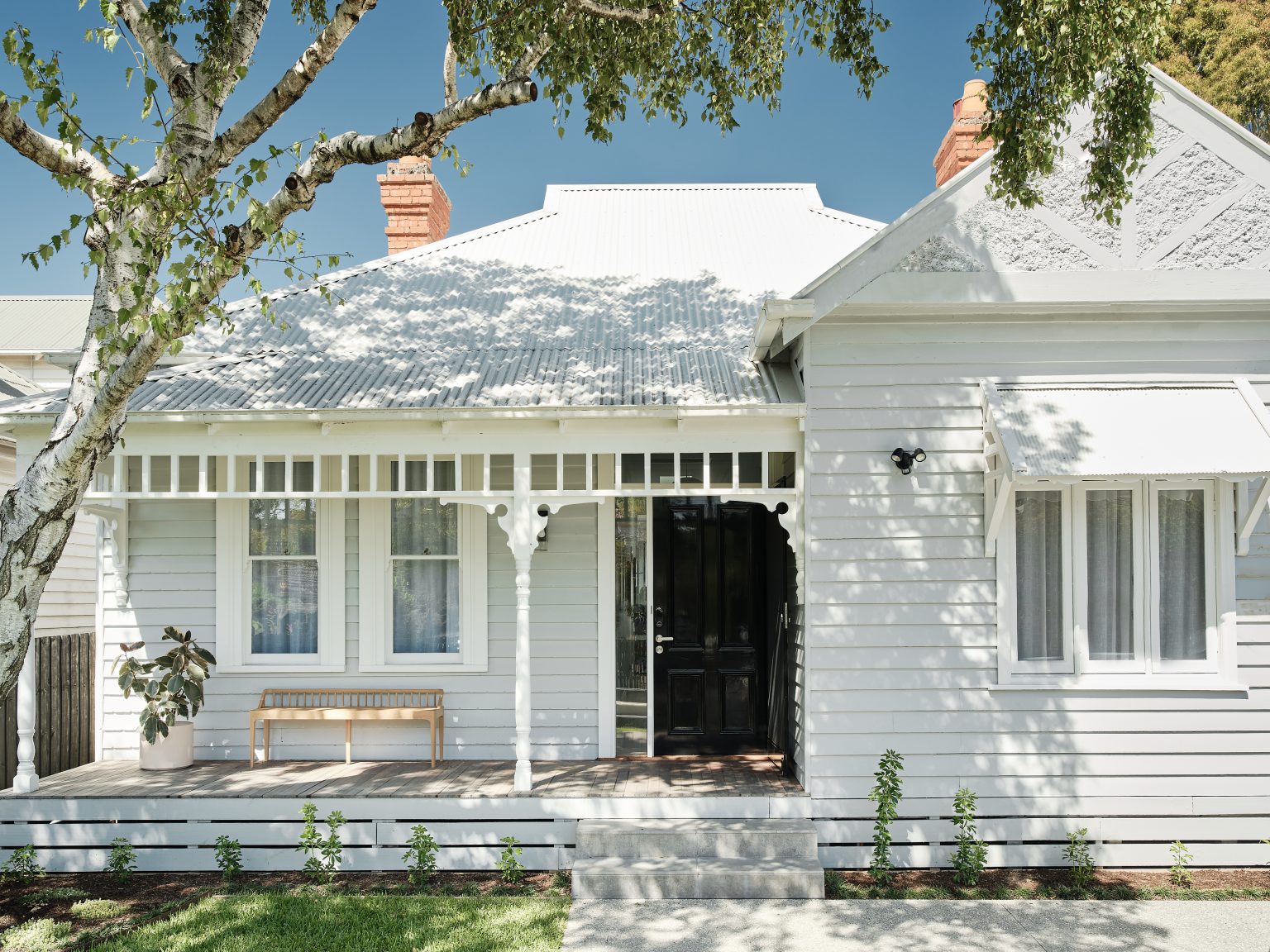 The perfect Australian-Scandi reno of a heritage Melbourne home
This stunning period family home in Melbourne's leafy Malvern belongs to a family of four who lived in it unrenovated…