I'm so jealous of today's coffee table, belonging to interior designer and Interiors Addict contributor Kathryn Bamford. I vaguely remember a time, before kids, when I too could display so many pretty trinkets on mine. Not anymore! I digress! And will you just look at the sheer size of this one? Over to you, Kat…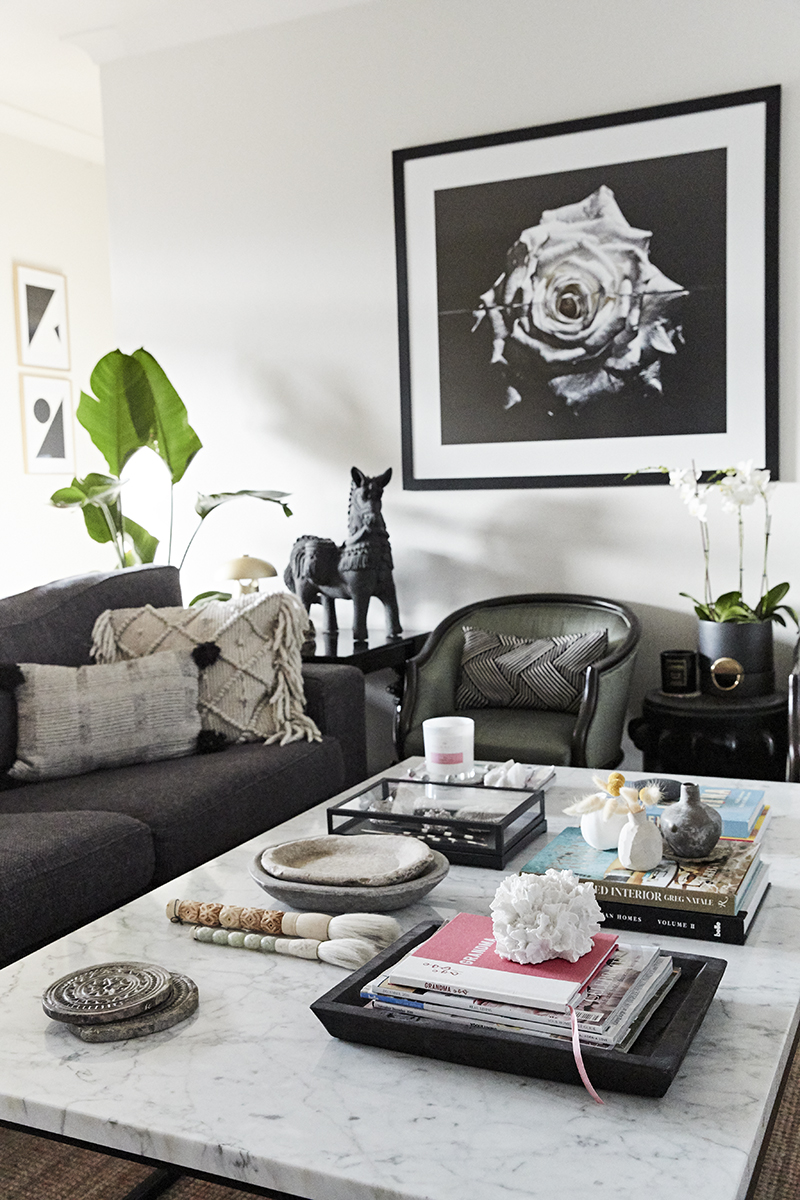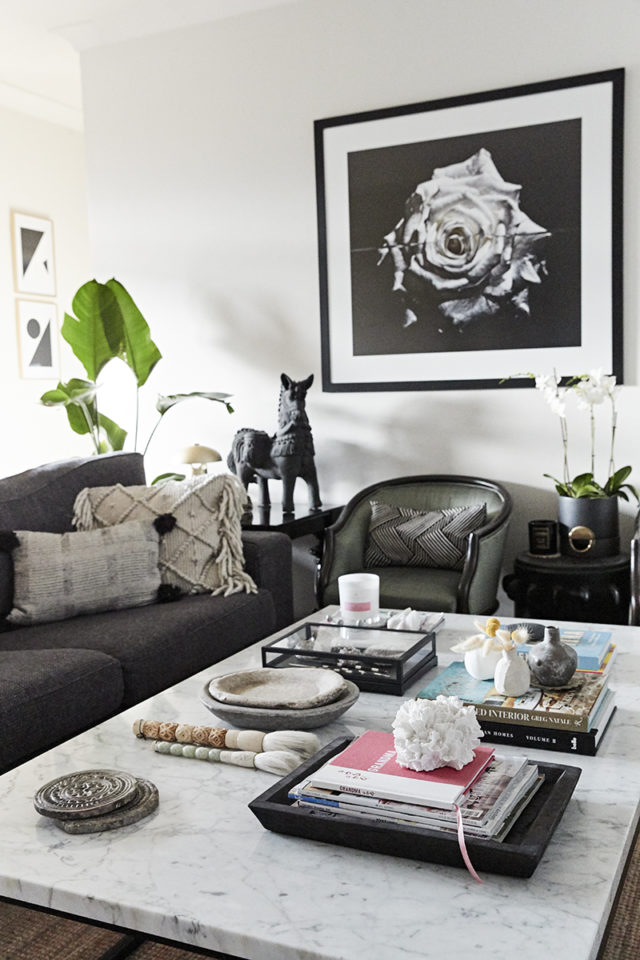 My coffee table is always changing, whether it be the books and magazines which are inspiring me at the time or my latest find while hunting for homewares. To be honest, it's all pretty flexible as it's where we eat dinner most nights!
It really sums up my design style at home; some old, some new and some DIY. It's my own creation. I drew up the plans and managed to score an old marble boardroom table on Gumtree from an architecture firm that was moving. I had the table top cut to size from that, a base welded, and then sprayed the frame myself. It's always the first piece everyone comments on when they walk into the room.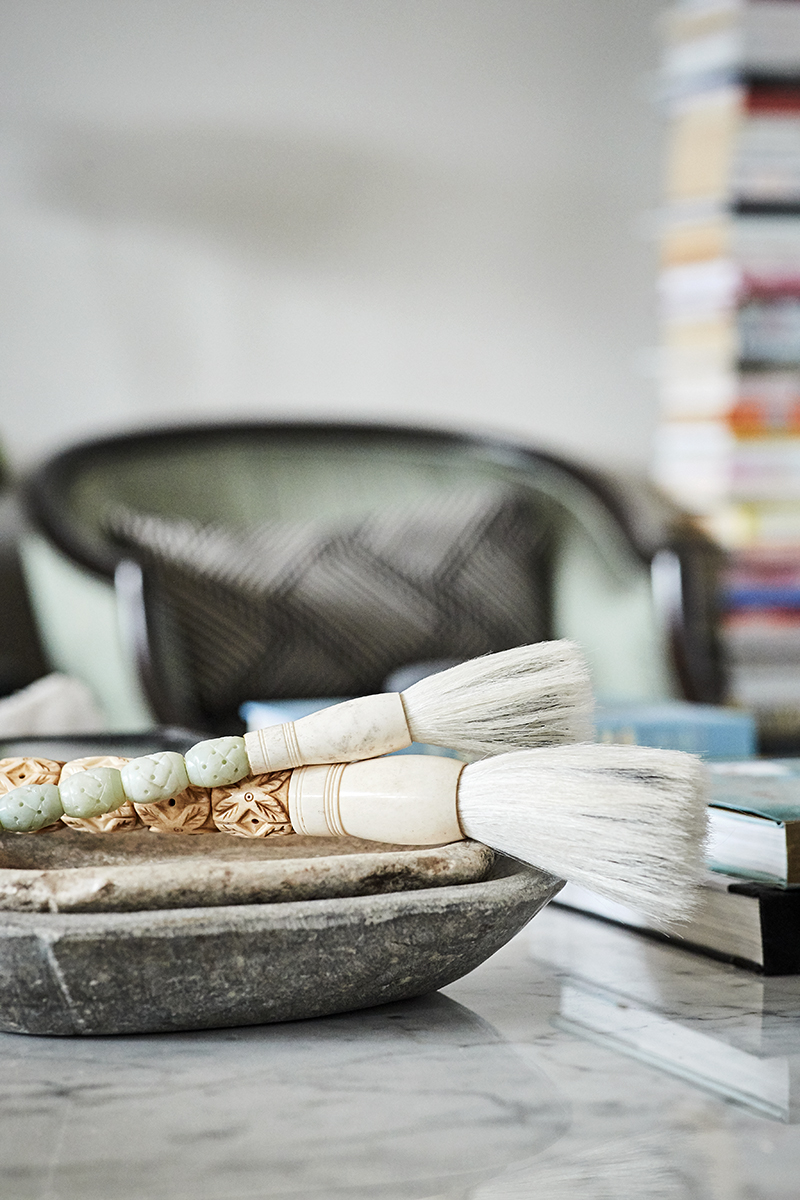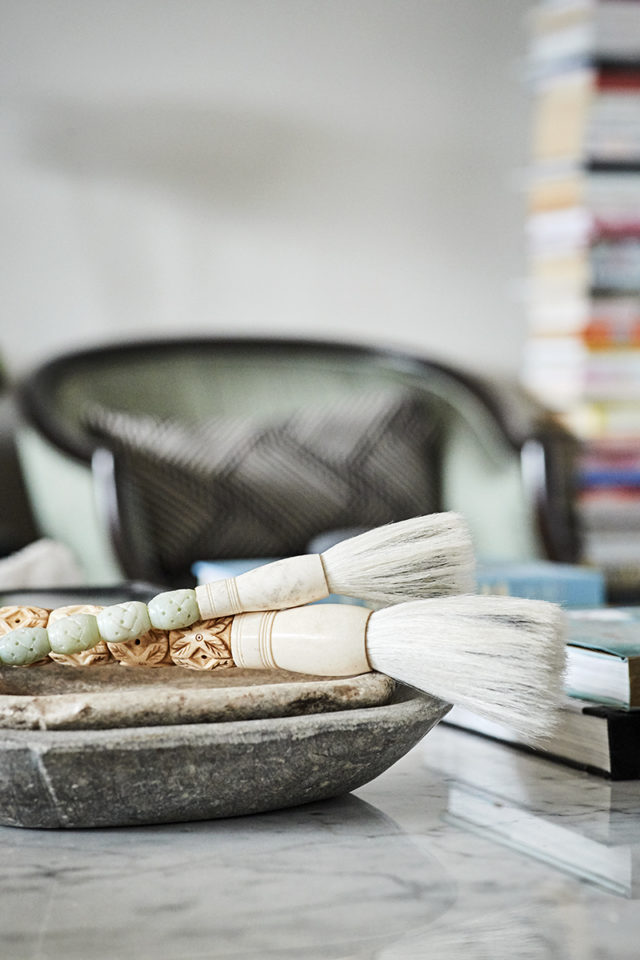 I love collecting things! Whether it be on travels or a random weekend away, I always seem to pick up something I love along the way! I'm also fond of mixing these items with new and vintage pieces. It's always a conversation starter for when guests come over and it's a good reminder of all the places I've been lucky enough to have been.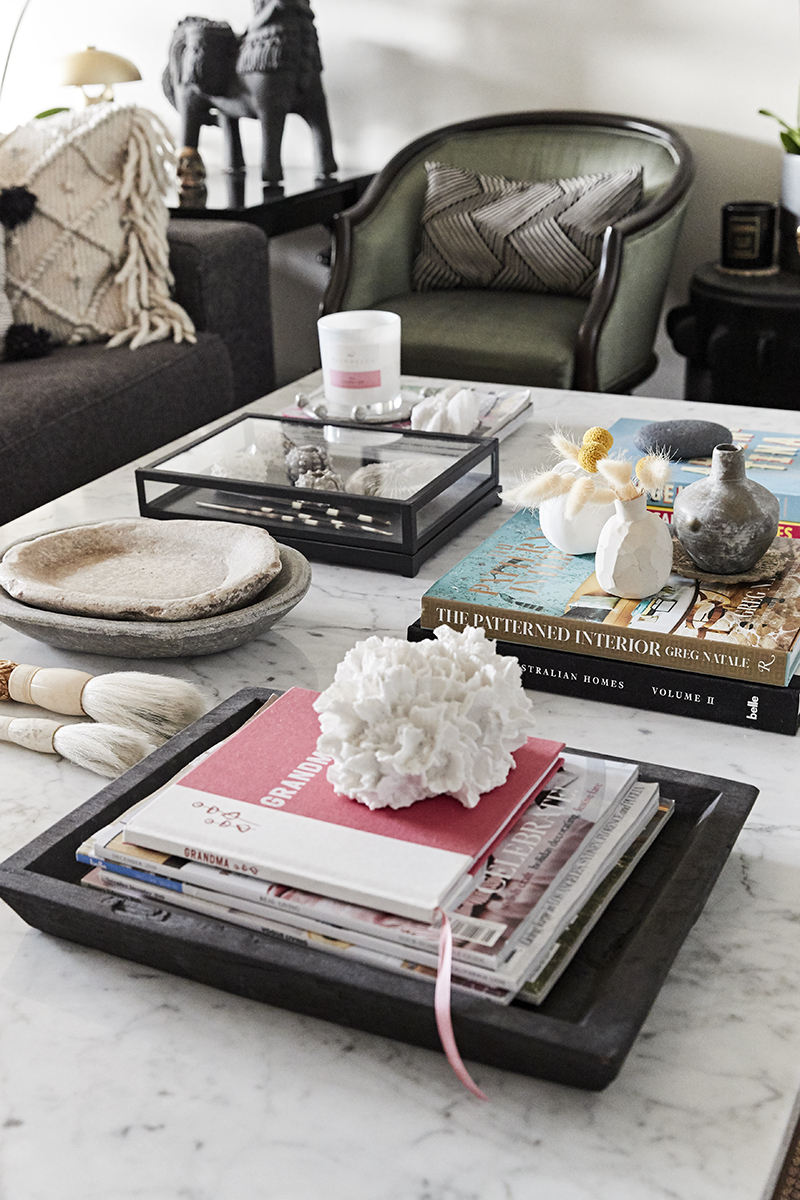 When it comes to styling a coffee table, especially one that is oversized like mine, knowing where to begin can be half the battle. I like to create sections and almost form a grid. It helps give some structure and makes the whole task less intimidating. From there, I then make stacks, whether it be books, trays or magazines, and include smaller pieces on top. I find the height variance between the stacks creates smaller, more eye-catching vignettes.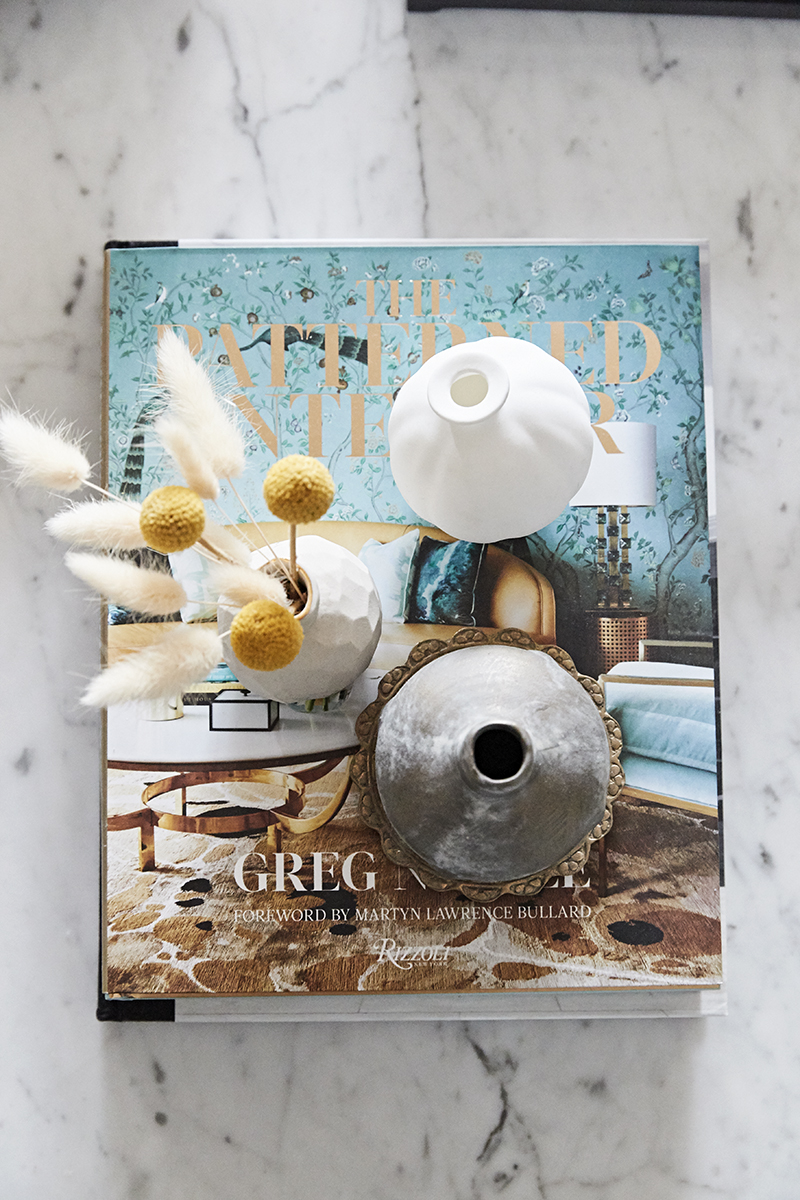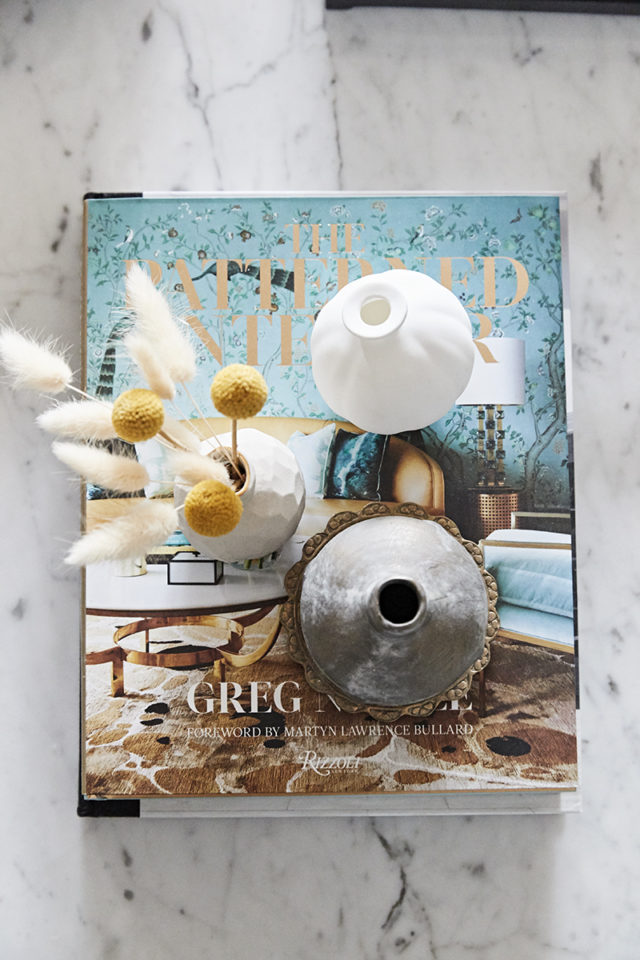 I'm also a firm believer in keeping it real and practical. For us, the coffee table is the hub of our home, we use it all the time, whether it be for entertaining guests, game nights or weeknight dinners so it can't be high maintenance. I believe form and function can coexist so if you're going to put things on it, then use them. If you're going to have coasters, have beautiful ones you just keep out and actually use.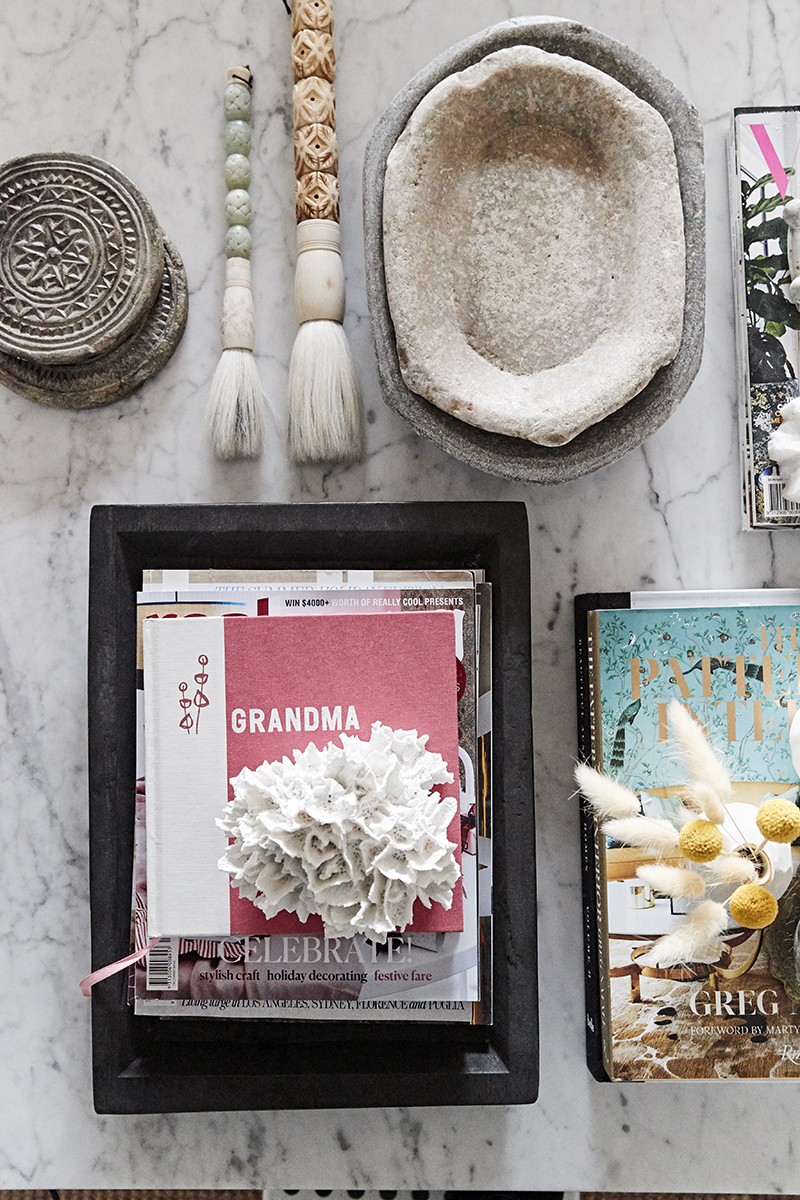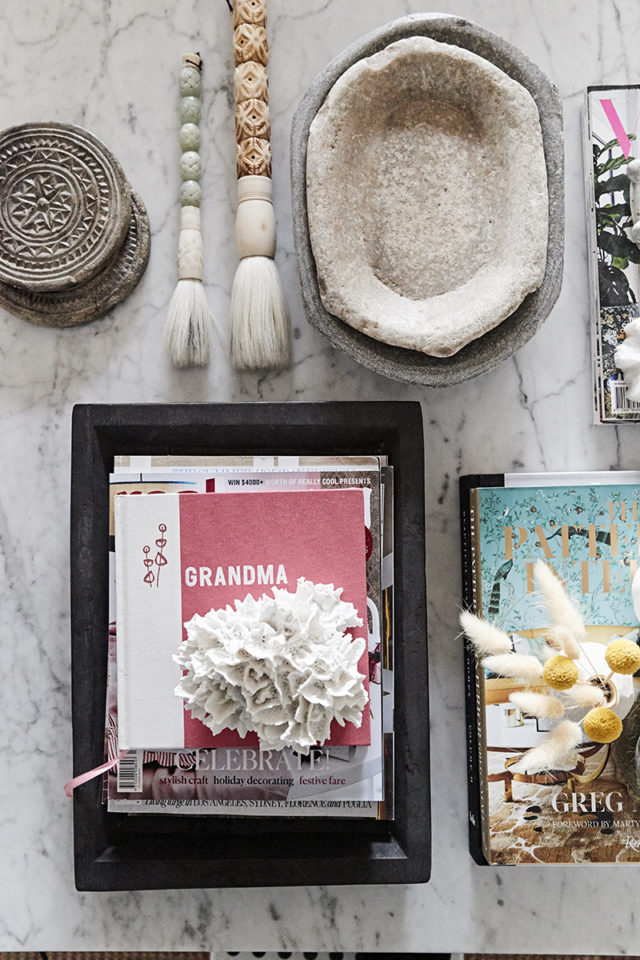 I have so many pieces I love on display on the coffee table, but my favourite is this book my Yiayia (grandmother) made me. It's full of handwritten facts about her life, family, work and everything in between. It's such a special reminder about the special bond I have with her and just how similar we are with some things. Along with her handwritten recipe book, this would have to be one of the most prized items in my home.
Photography: Michelle Young
– Kathryn Bamford is a regular contributor, certified interiors addict and degree-qualified interior designer & stylist. You can follow her projects and adventures on Instagram @kathryn_bamford.