Located in the regional NSW city of Orange, inside a Masonic hall dating back to 1864, The Sonic is a gorgeous interiors concept store, the likes of which you'd hardly expect to find in a country town. Combining a cafe with two existing businesses under the one roof, the large, lofty white space is something of a retail nirvana.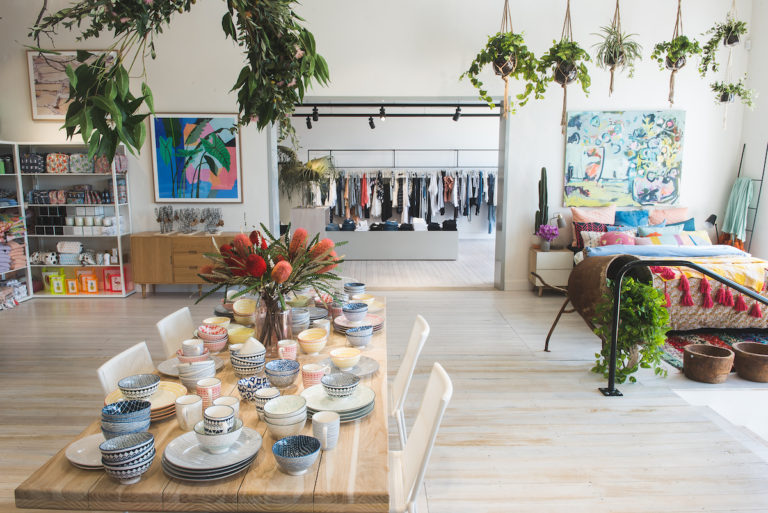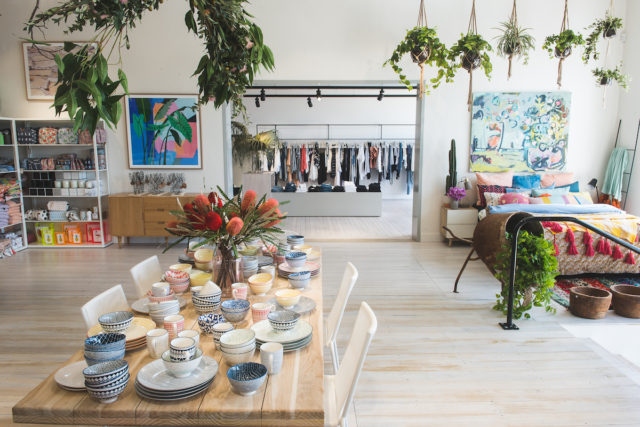 "My husband and I purchased the old Masonic Hall and renovated it into a fresh new retail space. It is the total shop of my dreams! I've had my stores in several shops over the years – iglou is now 10 years old, and I've had Jumbled for almost five years – but this is the space I've always dreamed of!" says owner Pip Brett.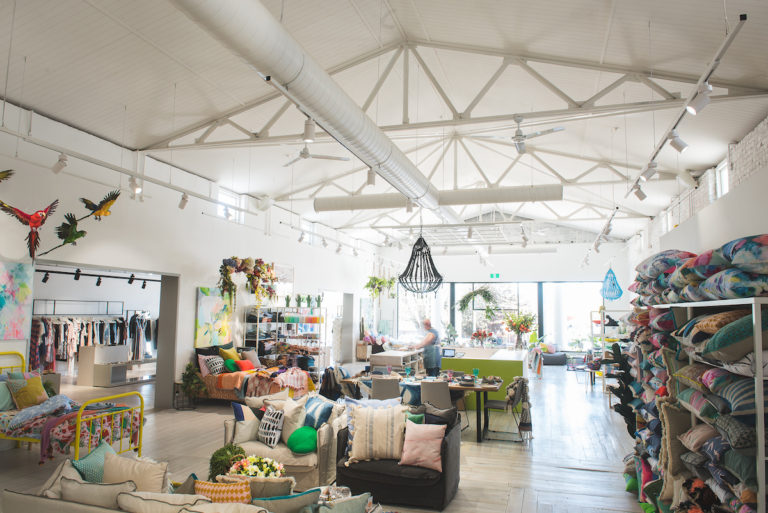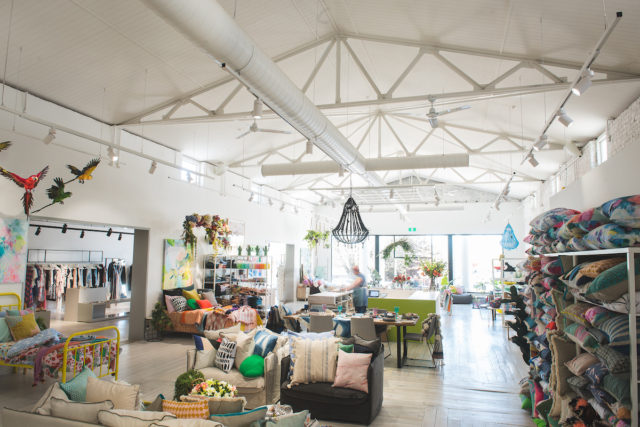 After completing a Bachelor of Design (fashion and textiles) at the University of Sydney, Pip swiftly opened her first retail store. "I had watched my mum run a successful fashion business for the previous 20 years, so it just seemed like a natural progression. I launched iglou over 10 years ago and focused on bringing the best fashion brands out to the country. Then five years ago, Jumbled happened – it's an eclectic mix of all things wonderful for your home and it's pretty much everything that I love and want myself, all conveniently located under the one roof. I only sell things that I love and so far that strategy is working beautifully!"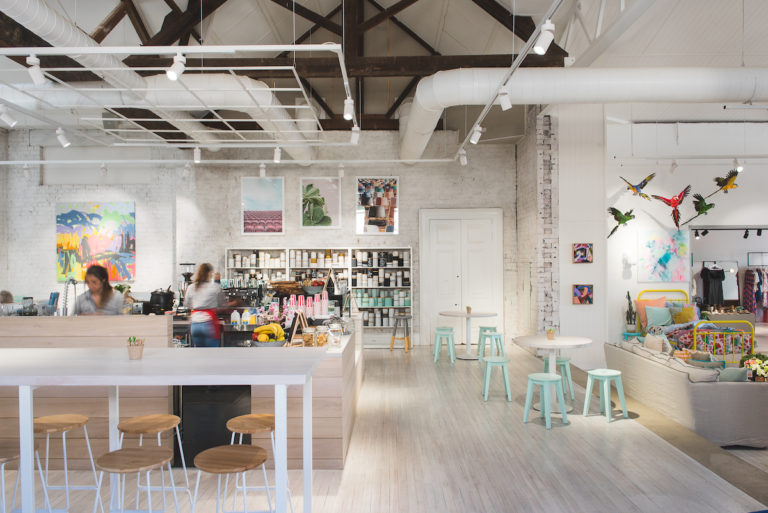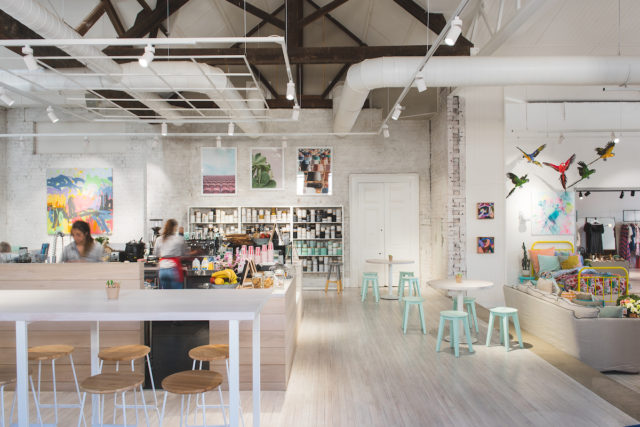 "I had always dreamt of the idea of a 'concept store' with coffee, fashion and home all under the one roof, and The Sonic allowed us to turn it into a reality. Having both of my stores and a cafe under the one roof has simplified everything and now it's all just about making each and every shopping experience magical," says Pip of the space that was transformed with the help of designers Studio Esteta and Pip's builder husband Nick.
"We were able to transform the building in nine weeks. We pulled it back to the bare minimum, gutting it out and revealing all of its history, and then we painted it all white for good measure. We wanted a crisp white canvas to display all of our goodies whilst still staying true to the history of the building. We have created different zones – bedroom, living, nursery, bathroom and kid's room. My favourite part of the space is the drama of the exposed ceiling beams and the way in which the bricks tell the building's history," says Pip.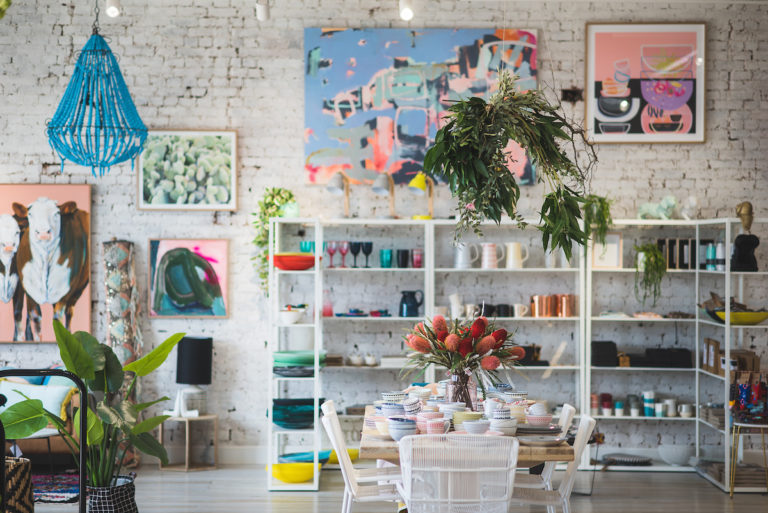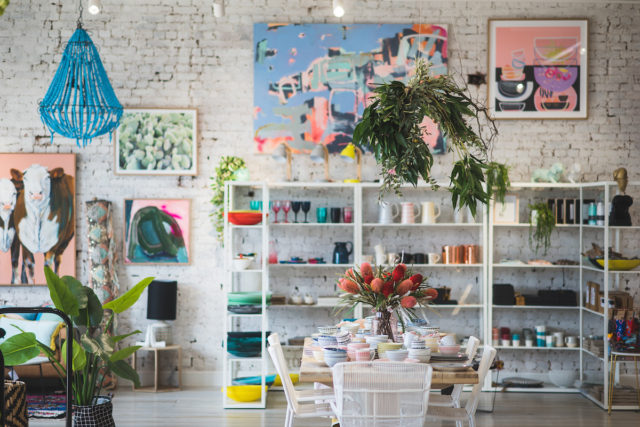 With a fabulous mix of Australian brands including Kip & Co, Space to Create, Globewest, Uimi, General Eclectic and Langdon LTD, The Sonic certainly is a major drawcard for interior lovers in and around Orange. "People have been coming from far and wide to visit our new store and it has been incredible. I am so proud of the space and just so pleased that it has been so well received. Orange is a bustling regional city and is going from strength to strength on the back of food and wine tourism."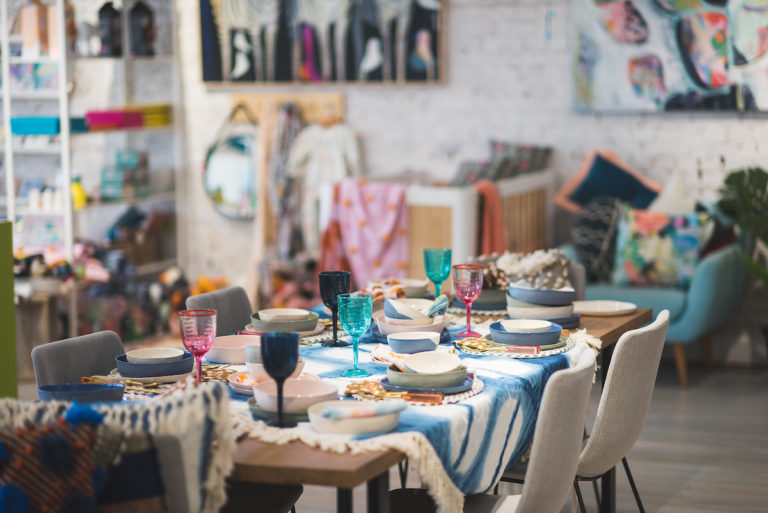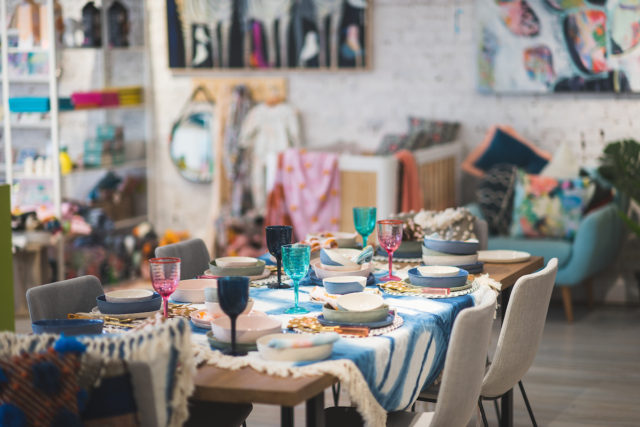 The store also stocks a fabulous line-up of Australian artists including Leah Bartholomew, Lumiere Art + Co, Jessie Breakwell, Belinda Marshall and Middle of Nowhere. "I just love art! We are constantly changing and evolving and are always on the lookout for new designers or artists. We love Australian designers!"
Pip manages a hugely successful online business too. "Having an online store means that we are competing Australia wide, not just locally. We have tried to focus on colour, original art, quality and continually sourcing exciting new product and talent that hopefully sets us apart. Social media and in particular Instagram, has been a huge source of growth and excitement in our business. It has allowed us access to a much greater audience and has in turn allowed our buying to be a lot more adventurous and crazy."
If you can't make the trip, they sell online too: Jumbled and iglou
Check out The Sonic.