It's no secret that we love a bit of colour and bohemian styling here at Interiors Addict and while it's a trend that waxes and wanes in a fashion sense, the boho interior has become something of a modern classic. And if you're a fan of that aesthetic too, look no further than Langdon Ltd's latest collection 'This is Love!' which walks that delicate line between earthy and stylish in a superb way.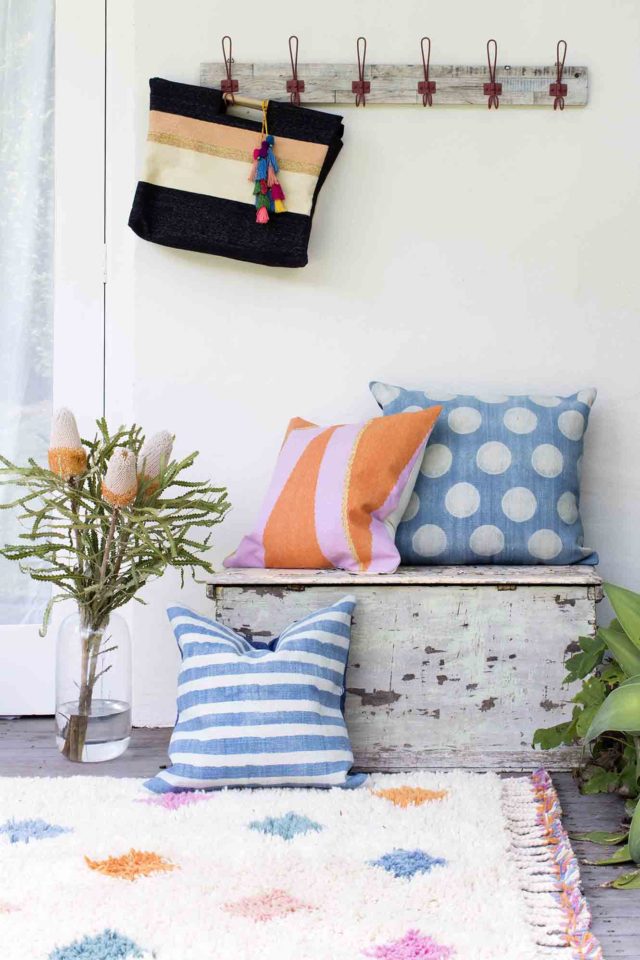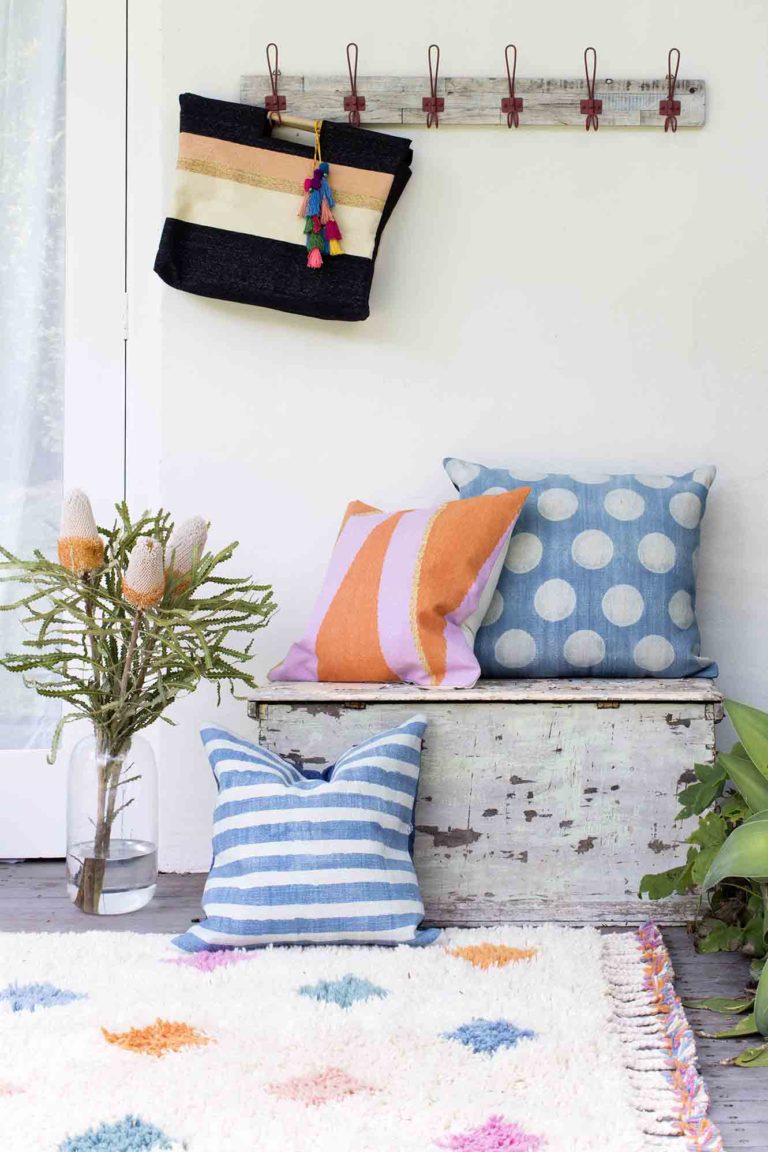 Designed by sisters Phoebe and Delia Langdon, Langdon Ltd's latest offering is brimming with gorgeous pastels, metallic flashes, geometric motifs and an artisanal vibe which is no surprise given much of the range is handwoven in Rajasthan, India.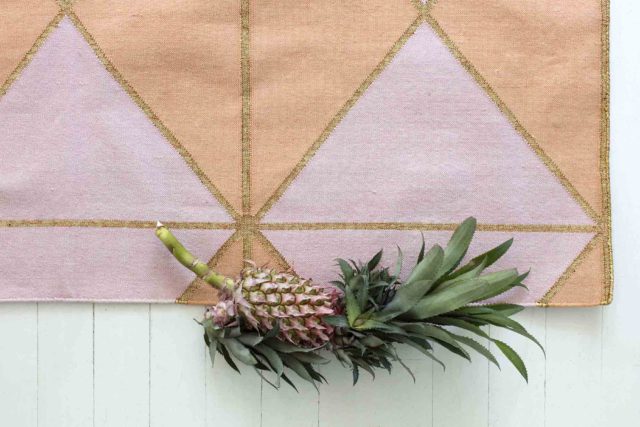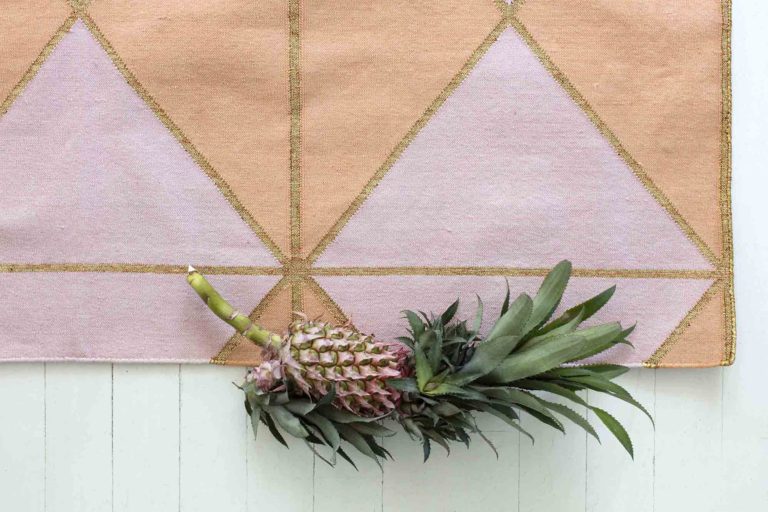 The Casablanca rug in peach is on our want list!
The range of colourful cushions, rugs, throws and bags are designed by the sisters before being brought to life in India – we love the way they merge traditional techniques with a modern yet homespun aesthetic. "We love making beautiful things and all of our goods are made in India using traditional techniques and the finest materials and metallic threads," says Delia.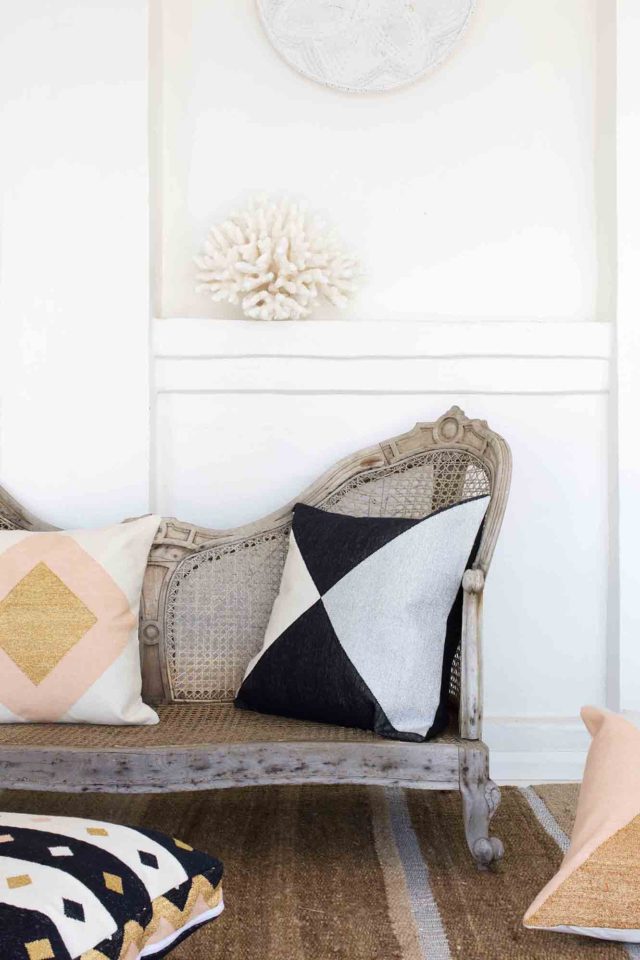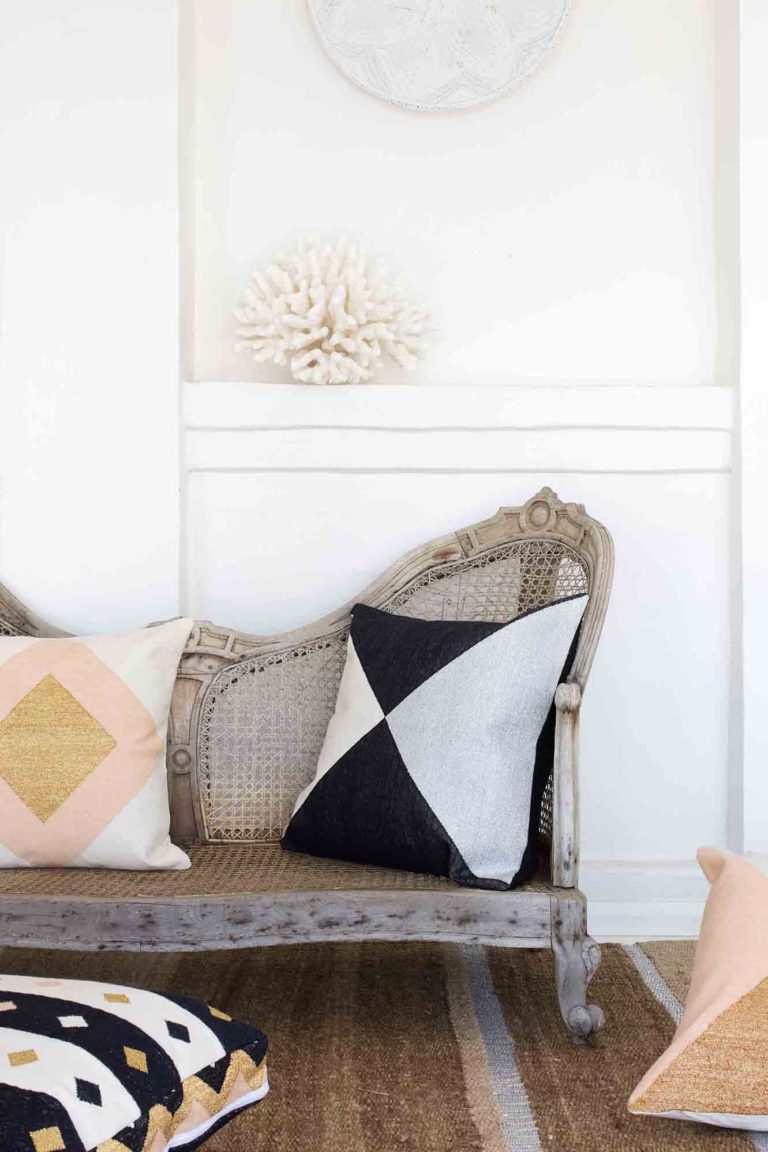 A Langdon Ltd purchase is an ethical one too as the company employ Indian artisans and makers, helping them develop a sustainable income for themselves and their families. "We spend a lot of time in India and wander off the beaten path to immerse ourselves in the local communities to spend time with the artisans behind our brand," says Delia.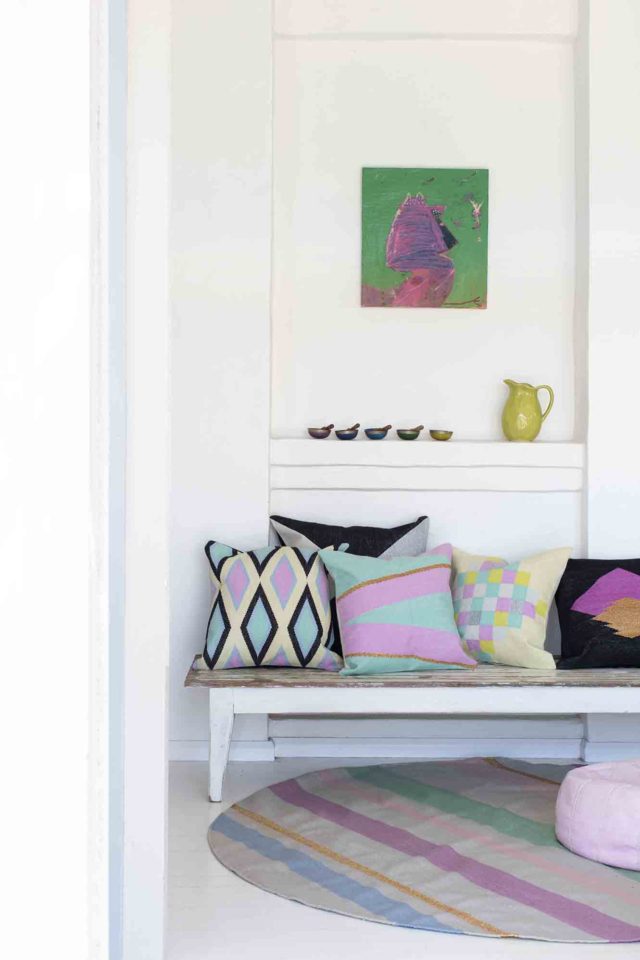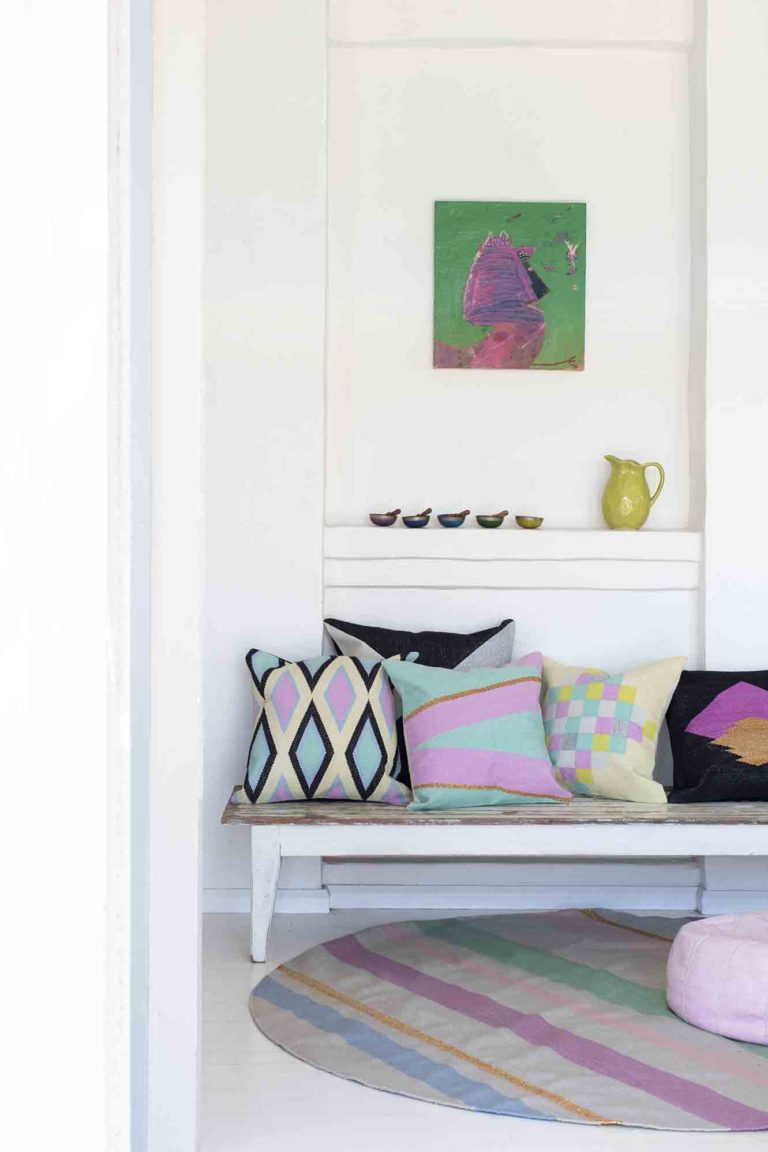 Lavender, mint, rose, lemon, foam blues and dusty metallics sit in beautiful contrast to the natural jute tones – we love the Ziggy Zest cushion which pairs candy pink and mint with black. The rugs are also on the top of of our wish list – the shaggy collection is as 70's-influenced as you would expect and we love the pom poms, tassels and fringing accents on the rest of the rug range too.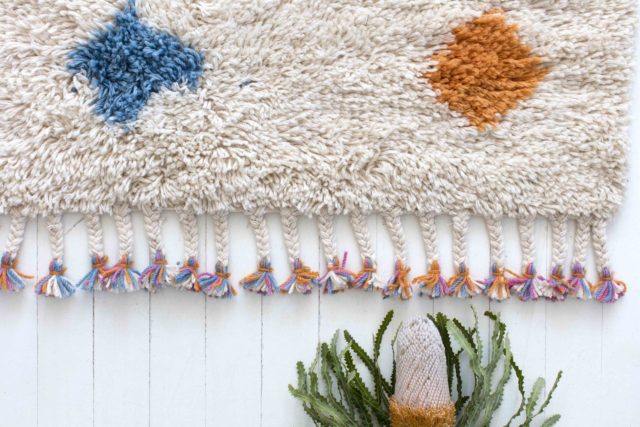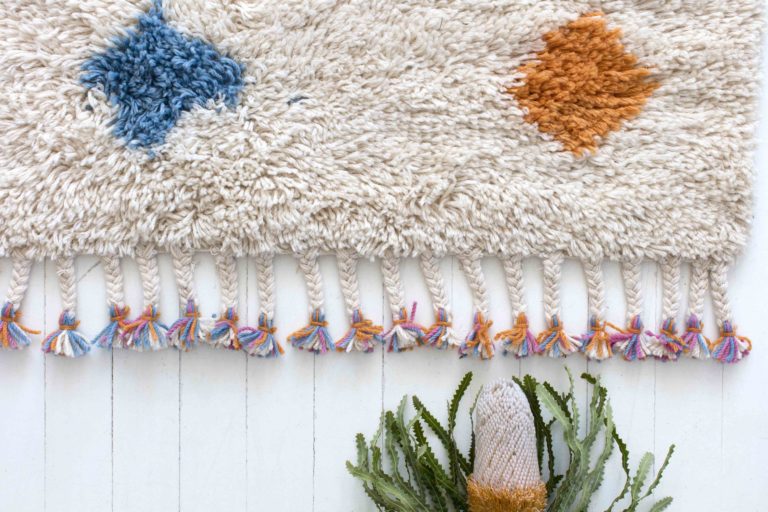 The carry bags are pretty stunning also – combining cotton, metallic thread and bamboo handles, some of them are adorned with sugary-coloured tassels also.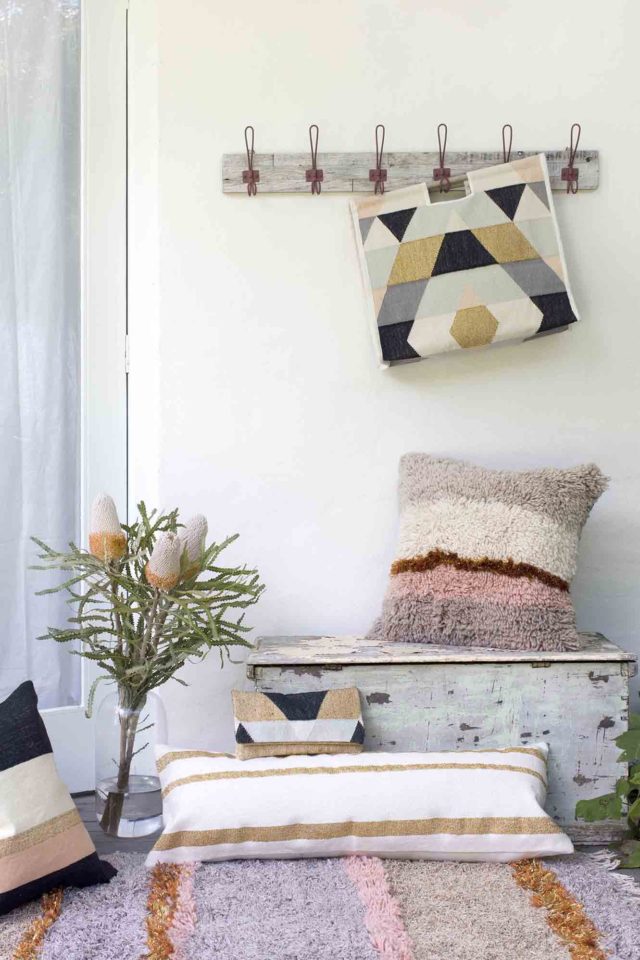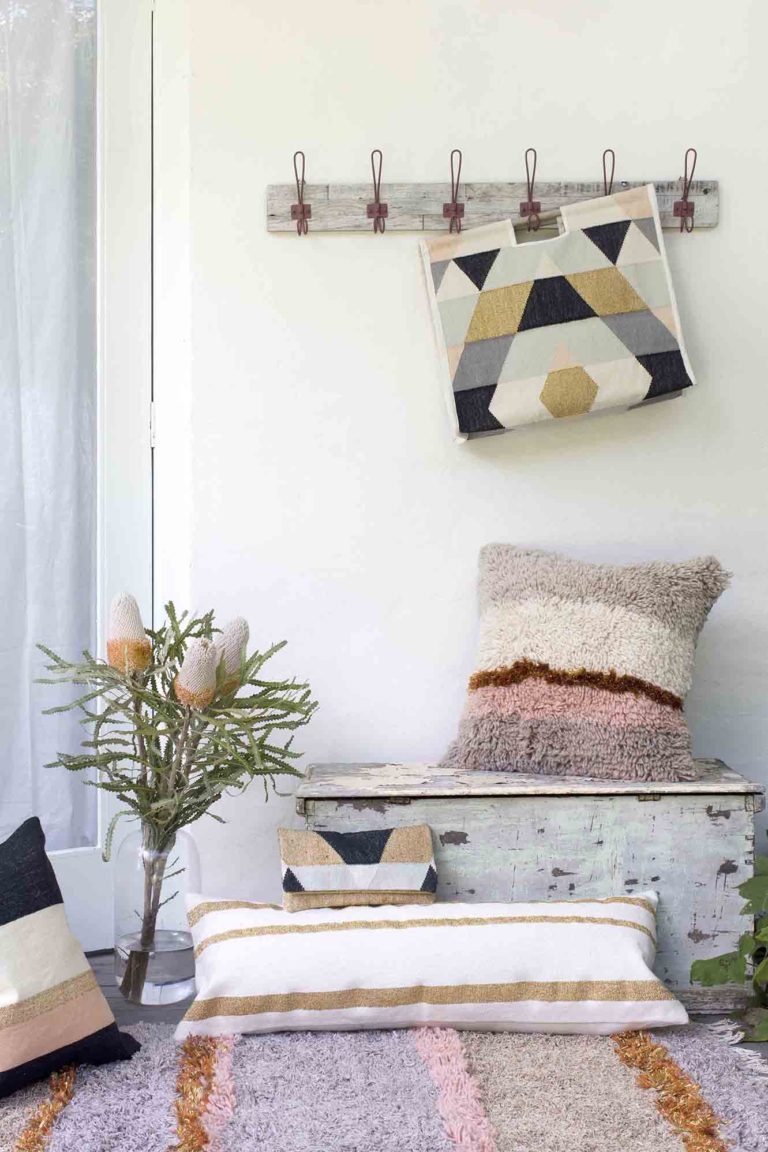 Sydneysiders can make an appointment at Langdon Ltd's showroom to discuss any design needs, peruse the materials and colours and you can even design your own rug. We love!
Shop here.