Coolongatta-based artist and designer Leah Bartholomew has collaborated with fashion brand Sportscraft to create their debut home collection, and it's a beauty. Featuring stoneware, candles and soft furnishings, the limited edition range is brimming with Leah's signature style – think bold prints with a focus on bright and pastel colours.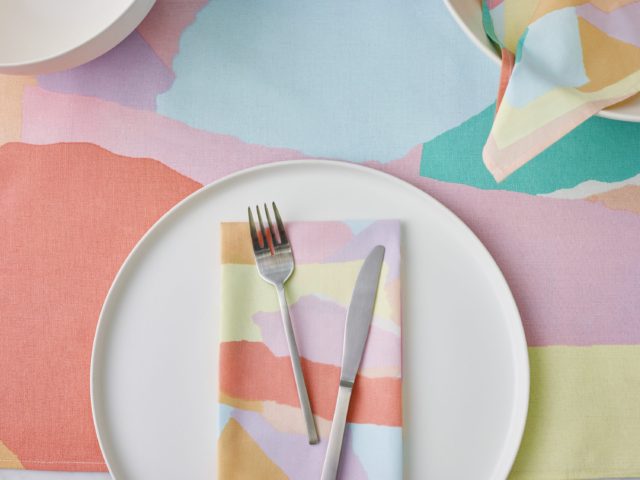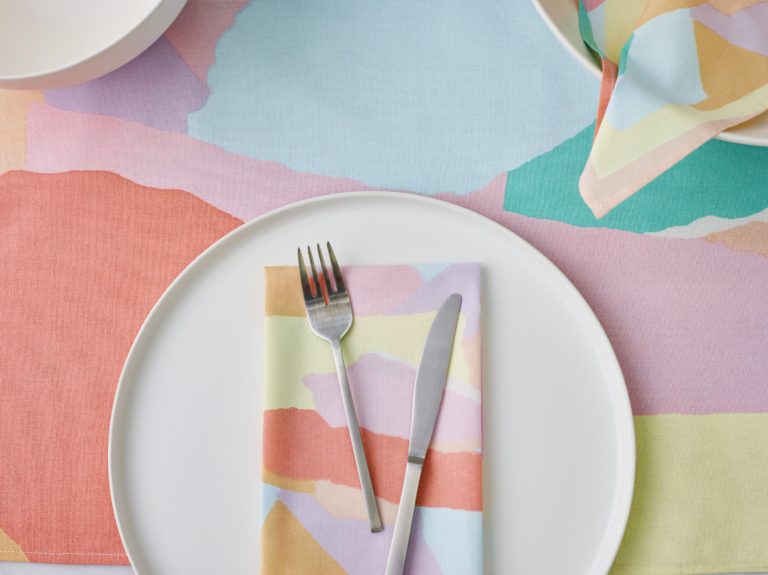 "The team at Sportscraft were incredibly enjoyable to work with, and believed in my style of art which allowed me the freedom to create whatever I liked for them. One of the most enjoyable parts of the collaboration was the first steps of the art making," says Leah, who started all the designs with a series of mini torn paper collages in colours inspired by the Australian landscape. "These collages informed the larger designs," says Leah.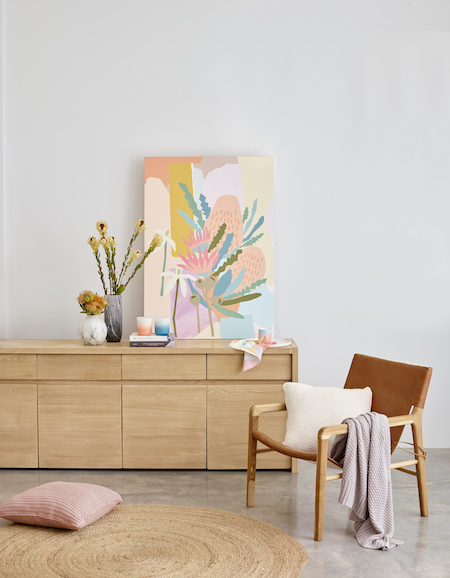 Known for her abstract interpretation of the landscape in which she resides (northern NSW), Leah's colourful works all have a lovely sense of optimism that translates so nicely to a homewares line. "Colour is probably the most important part of my work. I'm definitely a colour perfectionist. I absolutely love getting the balance right," says Leah of the range that features a number of exclusive prints.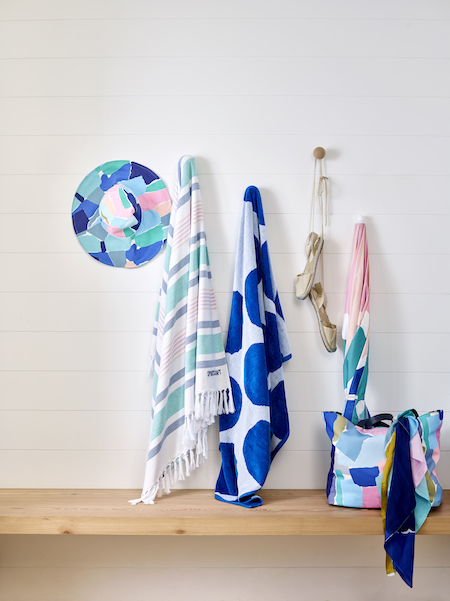 "When I was doing my exclusive prints for Sportscraft, it was only natural to think of how it's an iconic Australian brand that epitomises the carefree lifestyle we adore. I was thinking about my love of the Australian landscape with the warm earthy colours of our land that meet the cool blues and aquas of our beautiful beaches. There is something about the light here that is different to anywhere else.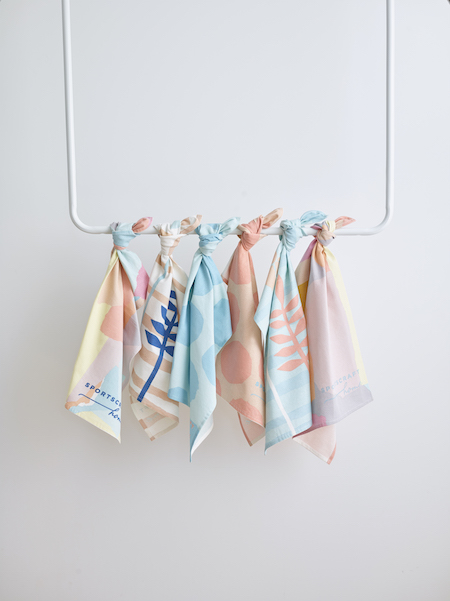 "There is something so special about Australian summers living near the beach, everyone is so happy and living healthily – enjoying the outdoors and balmy nights. On a gorgeous summer day, the atmosphere is electric with everyone enjoying our outdoor lifestyle. I wanted to create a really fresh playful print that encompasses that feeling," says Leah.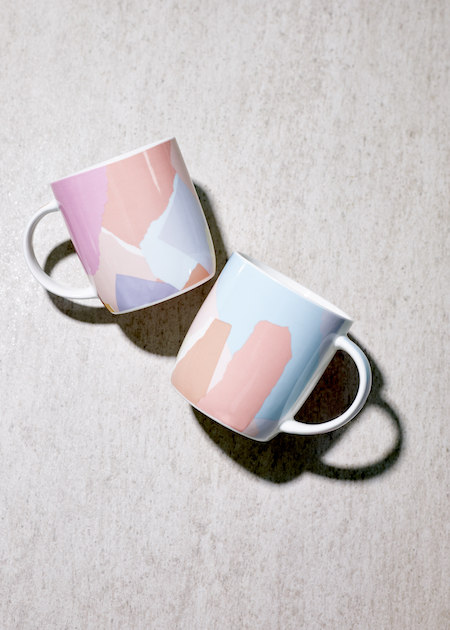 Shop online.