Hailing from Queensland's Coolangatta, artist Leah Bartholomew specialises in large scale, bright abstract paintings that capture the unique coastal environment that she calls home.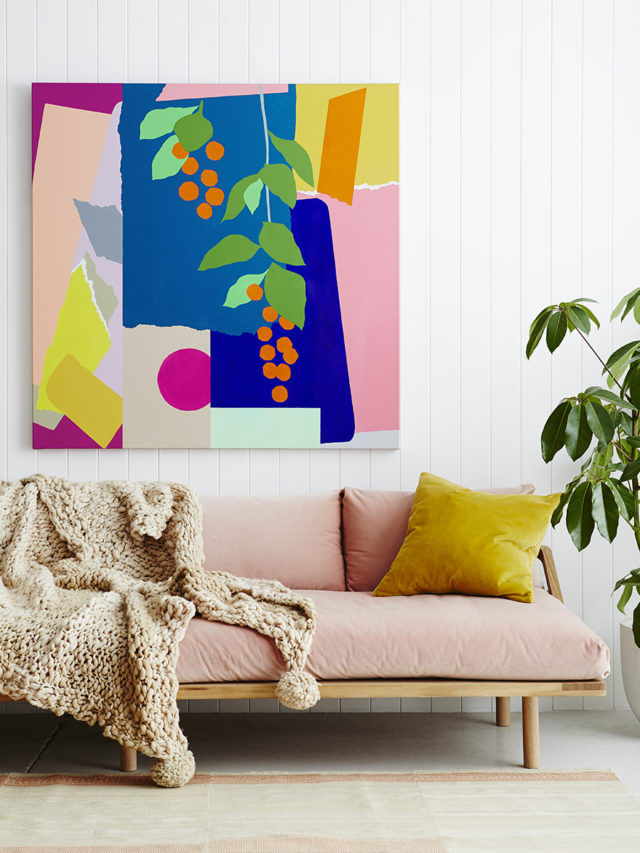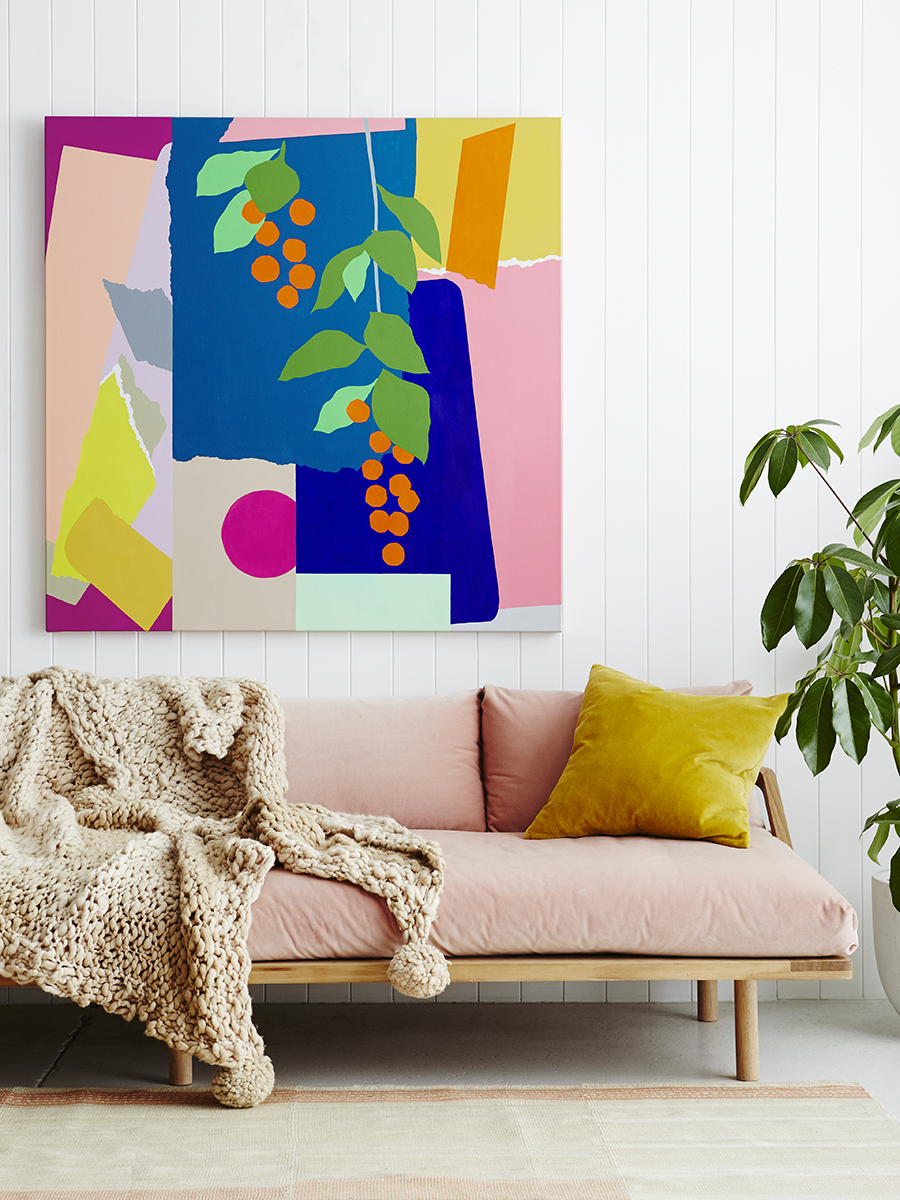 "My artworks are a response to my local environment. They are optimistic, colourful and easily recognisable by their clean, bold style and unusual colour palettes," says Leah who studied fine art at the Queensland College of Art before moving to Melbourne and studying screen print design and graphic arts. "I ended up working in textiles and graphic design for Beci Orpin," says Leah.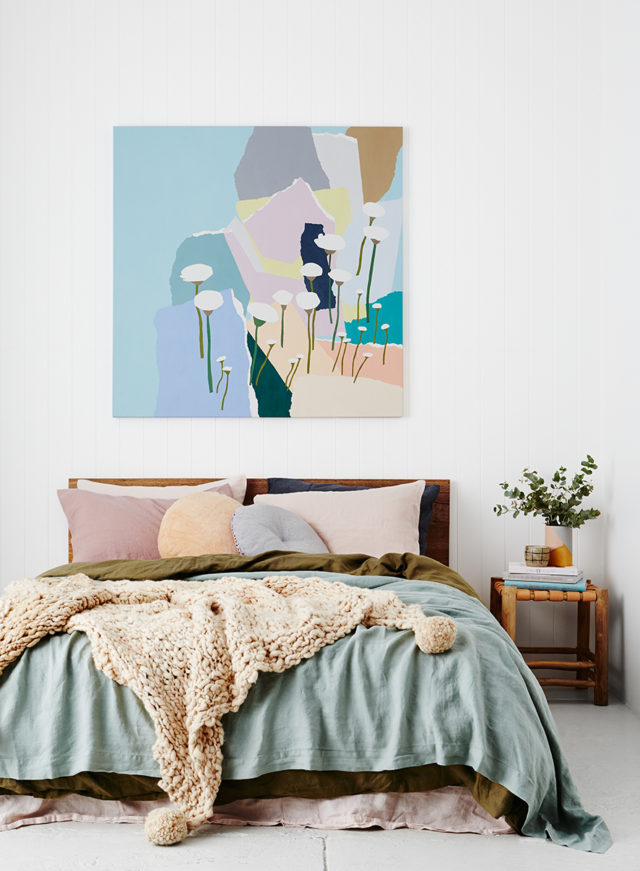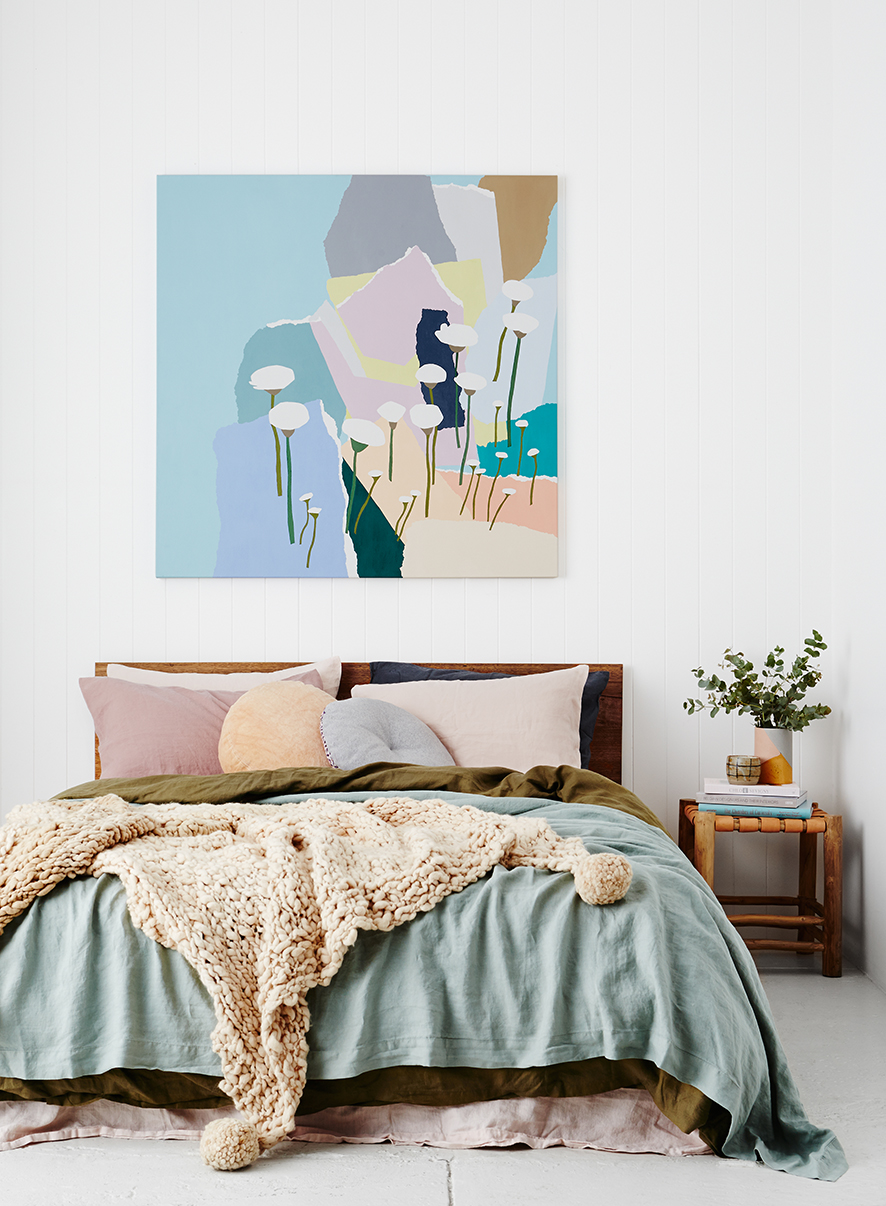 Melbourne certainly seems to have been pivotal to the artist's career with Julia Green of Greenhouse Interiors one of the first to champion her work. "My biggest achievement was when Julia contacted me and told me she wanted me on board as her new artist. Her belief in me has been the driving force to pursue art full time," says Leah.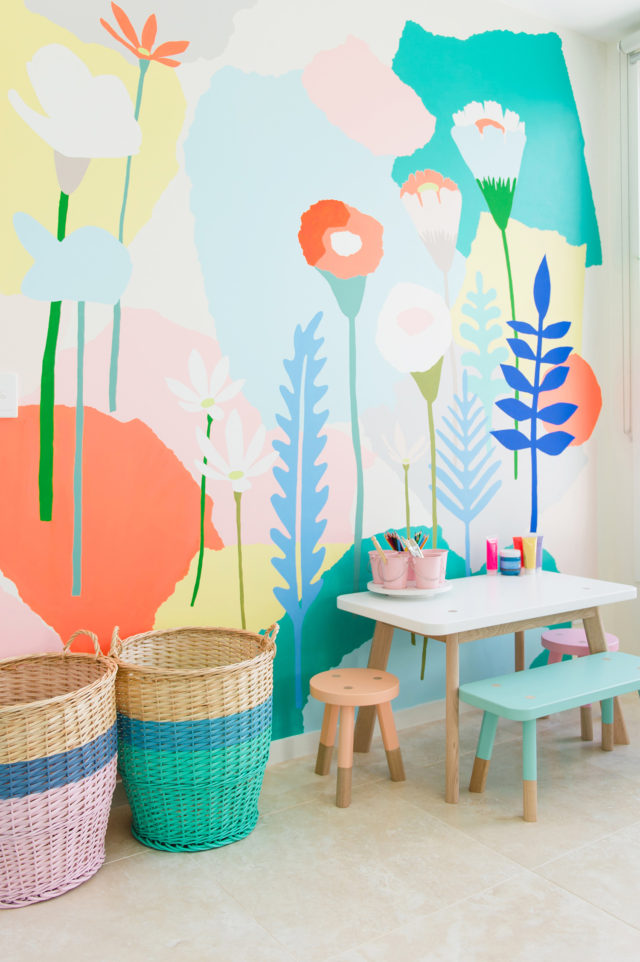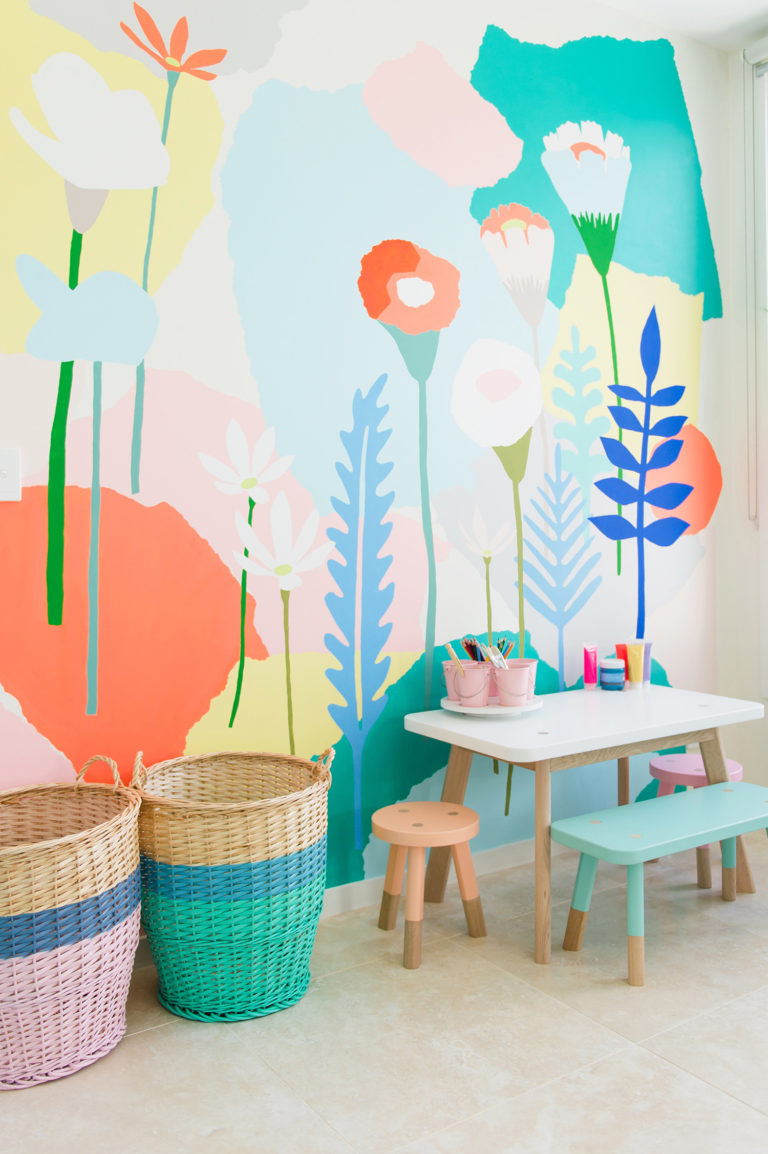 One of the artist's murals
Leah's subject matter draws heavily from the natural world and she's hugely inspired by her daily walks. "I take loads of photos of plant life, flowers, rocks and the sky –  all as reference material. I take a sketch book with me and note down things that take my interest or I write about my mood or draw specific plants," says Leah.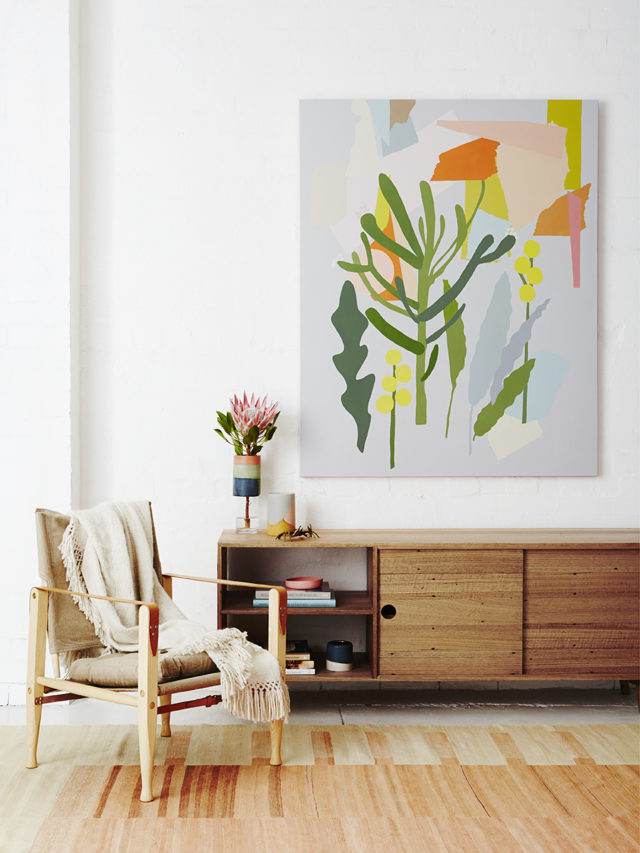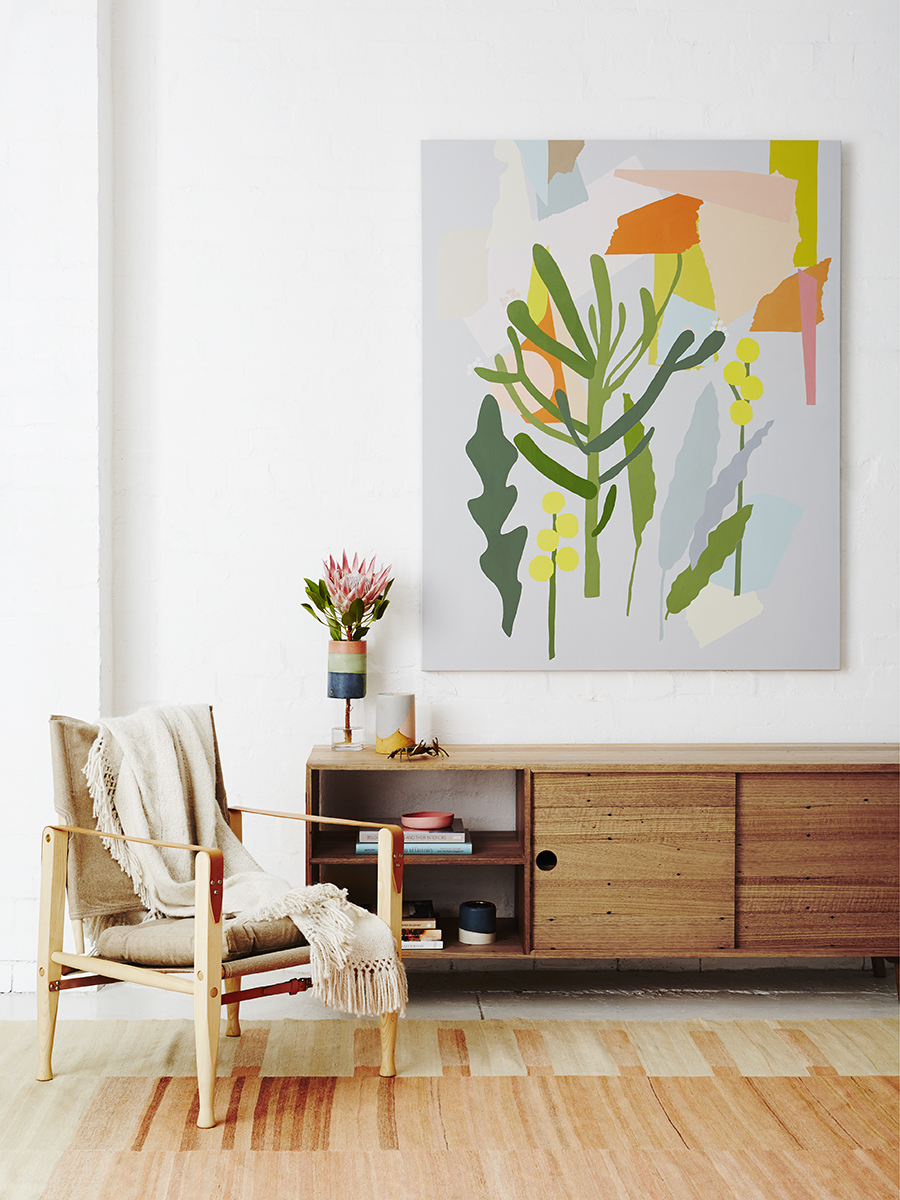 The artist's uplifting works will soon be gracing the walls of a the Sunshine Coast Hospital due to a recent commission. "I always wanted my art to be in a place like a hospital where it's so important to have colourful and optimistic works reminding you of the beauty in life," says Leah of the 10 works that will be based on the Sunshine Coast's flora. "I sat with my Dad in hospital for months once and I still remember the Ken Done work that he had to look at every day and he loved it. I would love my work to resonate with someone like that piece did."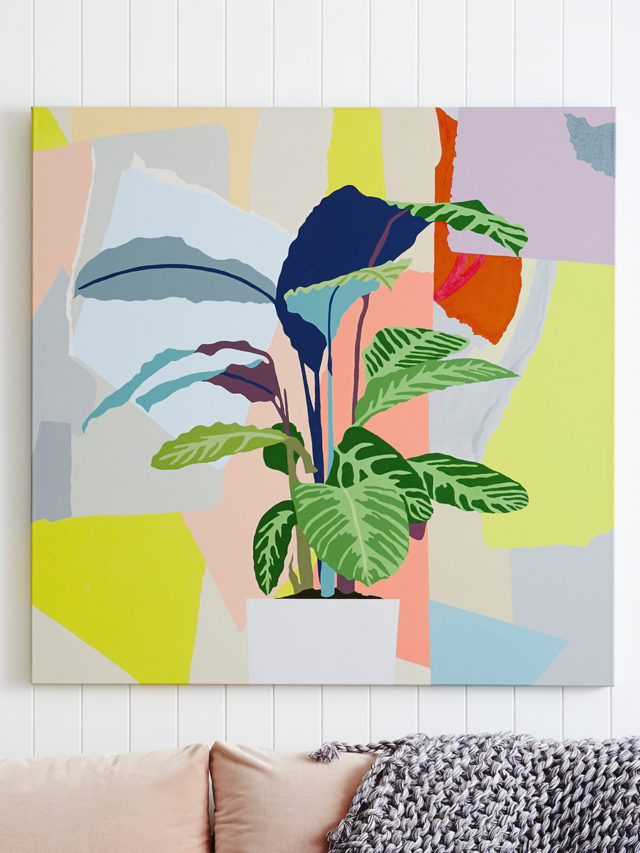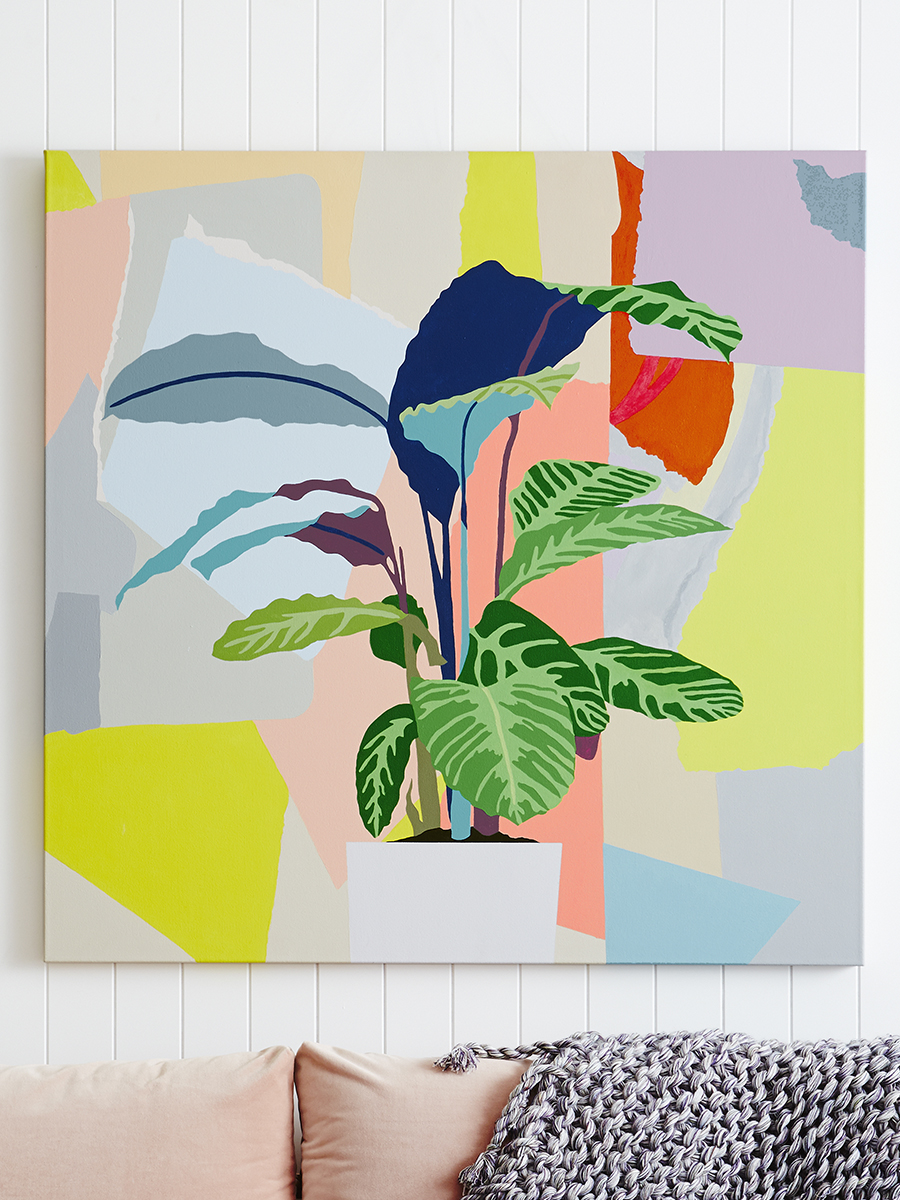 While large scale abstract works are her specialty, the artist also paints murals by commission. "I was asked to do a wall mural for Inside Out magazine last year. It was a feature for a kid's playroom and it received a hugely positive response," says Leah who has painted a number of private commissions too. "I love doing murals as they are my largest pieces and standing in front of them is something else."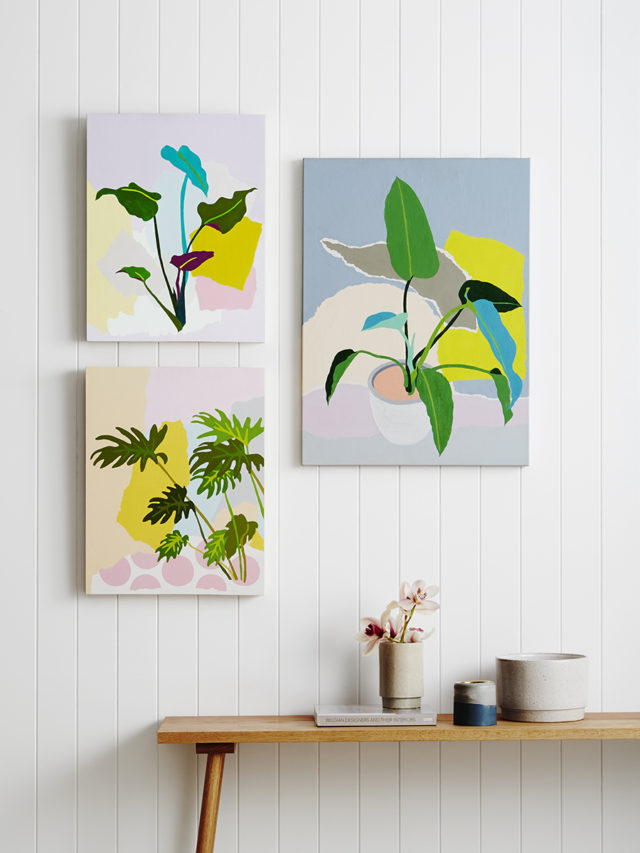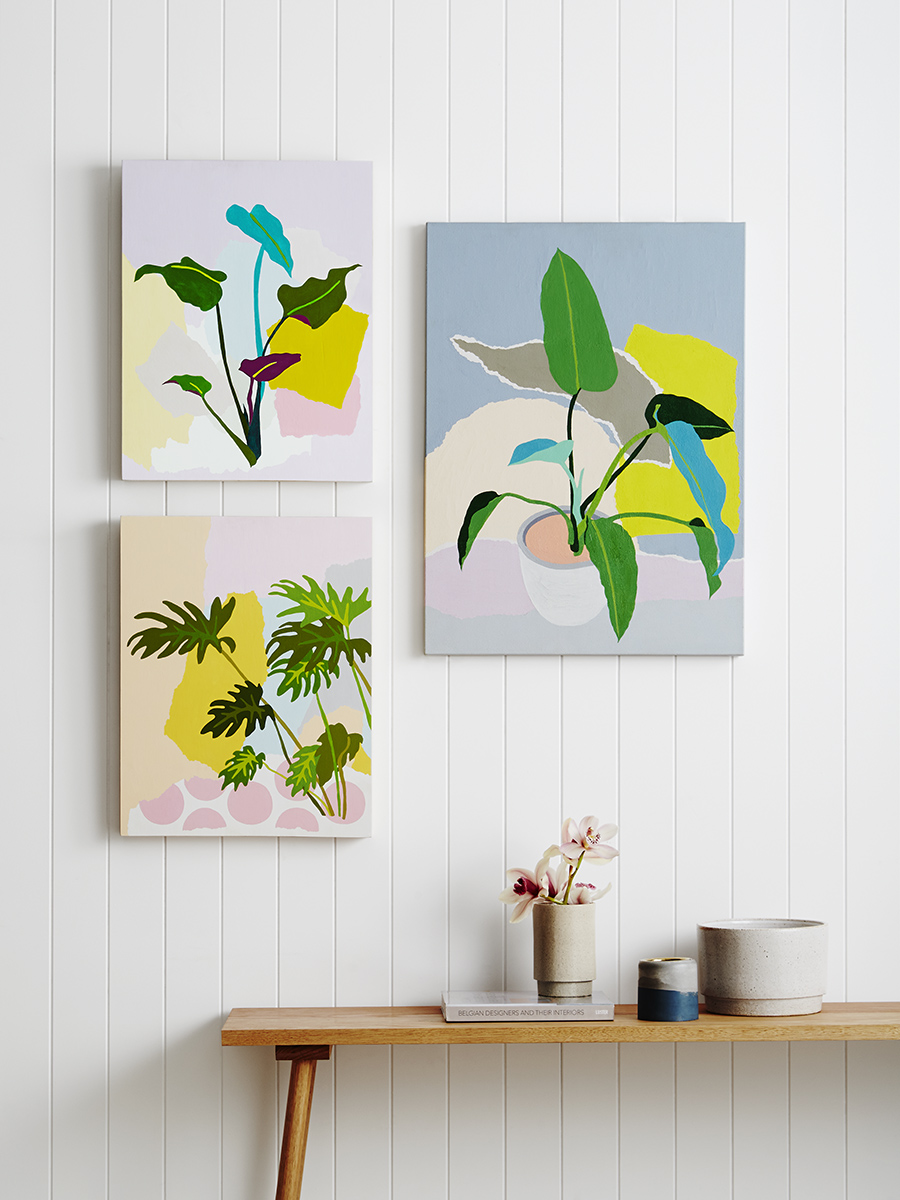 Styling by Nòel Coughlan for Greenhouse Interiors and photography by Annette O'Brien