If you've tuned into the latest season of The Block you'll be familiar with the drama surrounding Kyle and Leslie's living room. Slammed for being too small (it was!) it was otherwise complimented for being beautifully styled and a highlight of the space was an artwork called 'Jessie's Girl' by Melbourne artist Adoni Astrinakis of Adoni Art.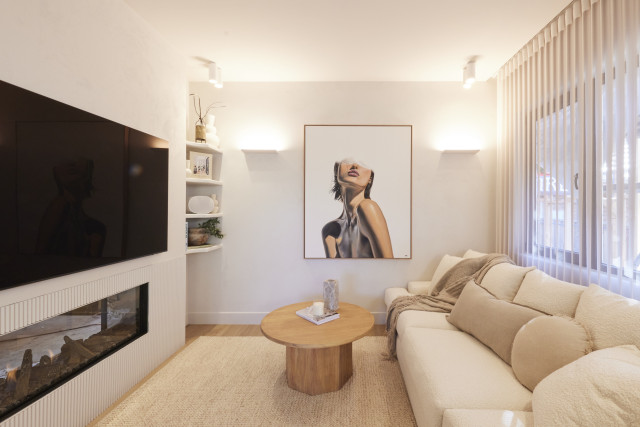 A gifted artist from early on, Melbourne based Adoni stopped painting after school and pursued a career in business, but the lure of the art world eventually proved too strong. "I always had natural ability, but it wasn't until 2013 that I picked up a paintbrush again post-school, mainly because I was stressed at work," says Adoni whose sister Katerina Larsen is a successful artist too. It wasn't long before Adoni's quiet outlet became a full-time job with friends encouraging him to start pursue an art career more seriously. "The minute I started my Instagram page and I put my art out there it went crazy. The support was there from the beginning."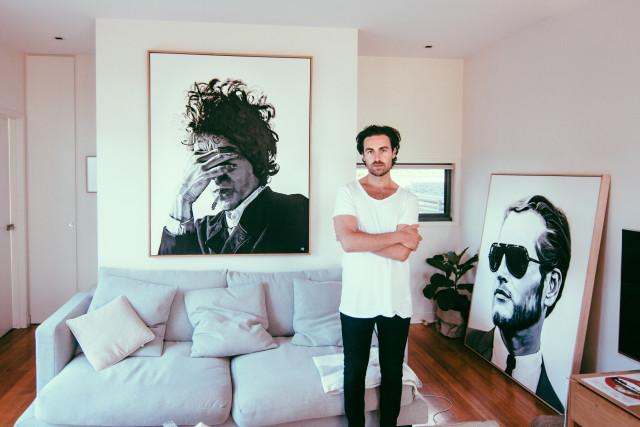 Favouring large scale formats (Adoni's work is often 1.5 metres or more), his works are painted in acrylic and oils. "It's high impact, minimalistic portraiture and the focus is on a timeless aesthetic. It's classical portraiture mixed with modern aesthetics," says Adoni who cites artists such as Da Vinci, Michelangelo, Caravaggio, Rembrandt and Van Gogh as inspiration.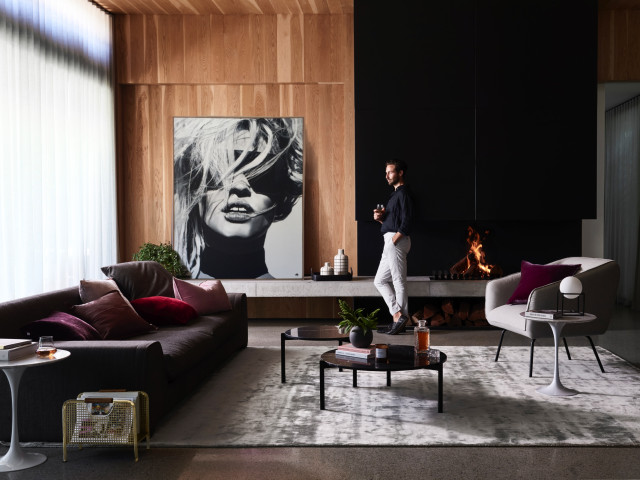 As for life currently, Adoni is working full-time as an artist with his work available through his website and also on The Block Shop. The recent exposure on the show was a net positive experience despite the criticism of Kyle and Leslie's room. "As a professional artist it all comes down to attention and to have so many eyes on my work has been amazing," says Adoni who concedes that while the criticism of the room's space planning and incorrectly sized furniture was valid, the styling of the space let his artwork shine.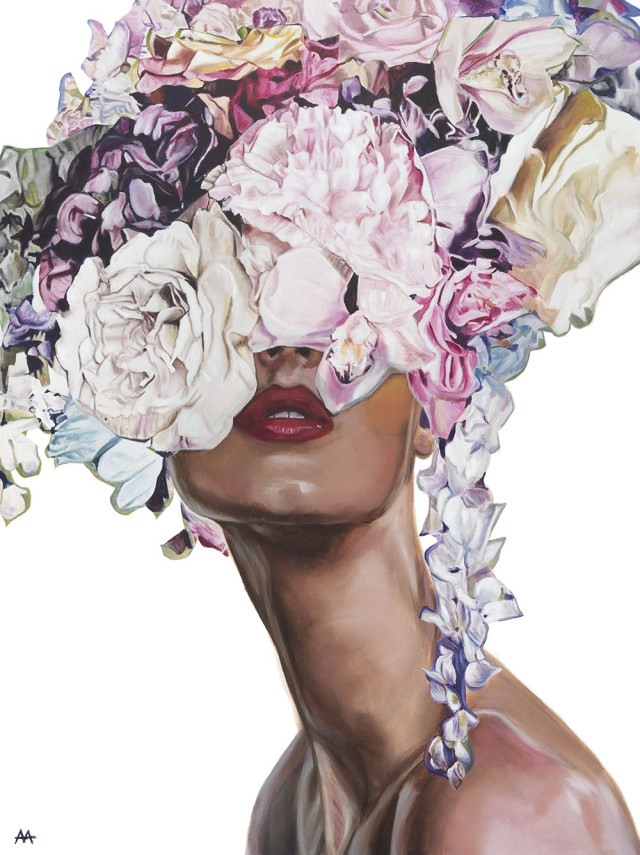 "In terms of using it as a marketing platform it's been amazing. Even for people who don't follow the show it's validation that they are following an artist that's levelling up. The exposure has translated to sales, traffic and attention and it's everything I wanted because I'm about to launch a new collection."
Photography: David Cook Photography
For more on Adoni Art | Follow Adoni Art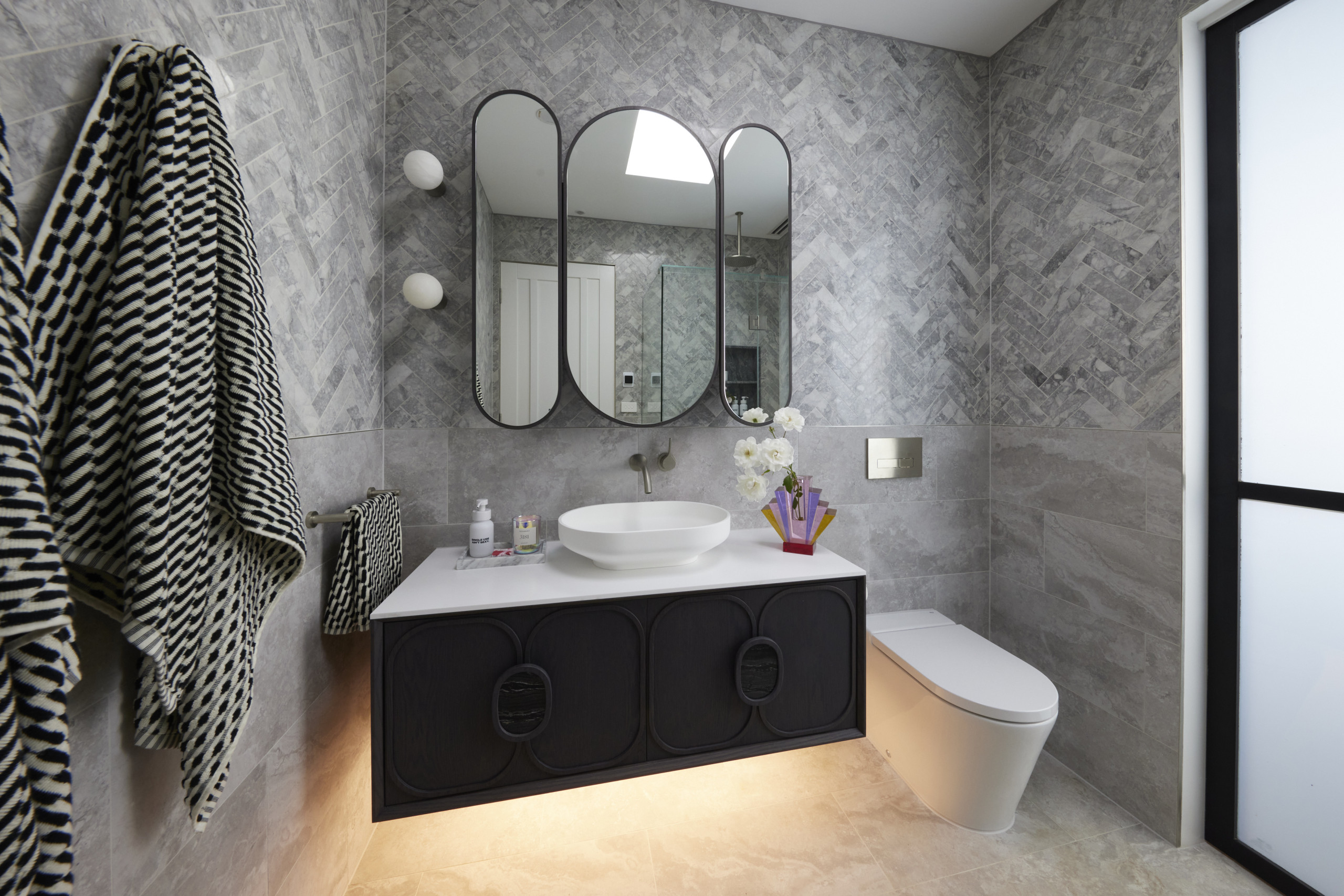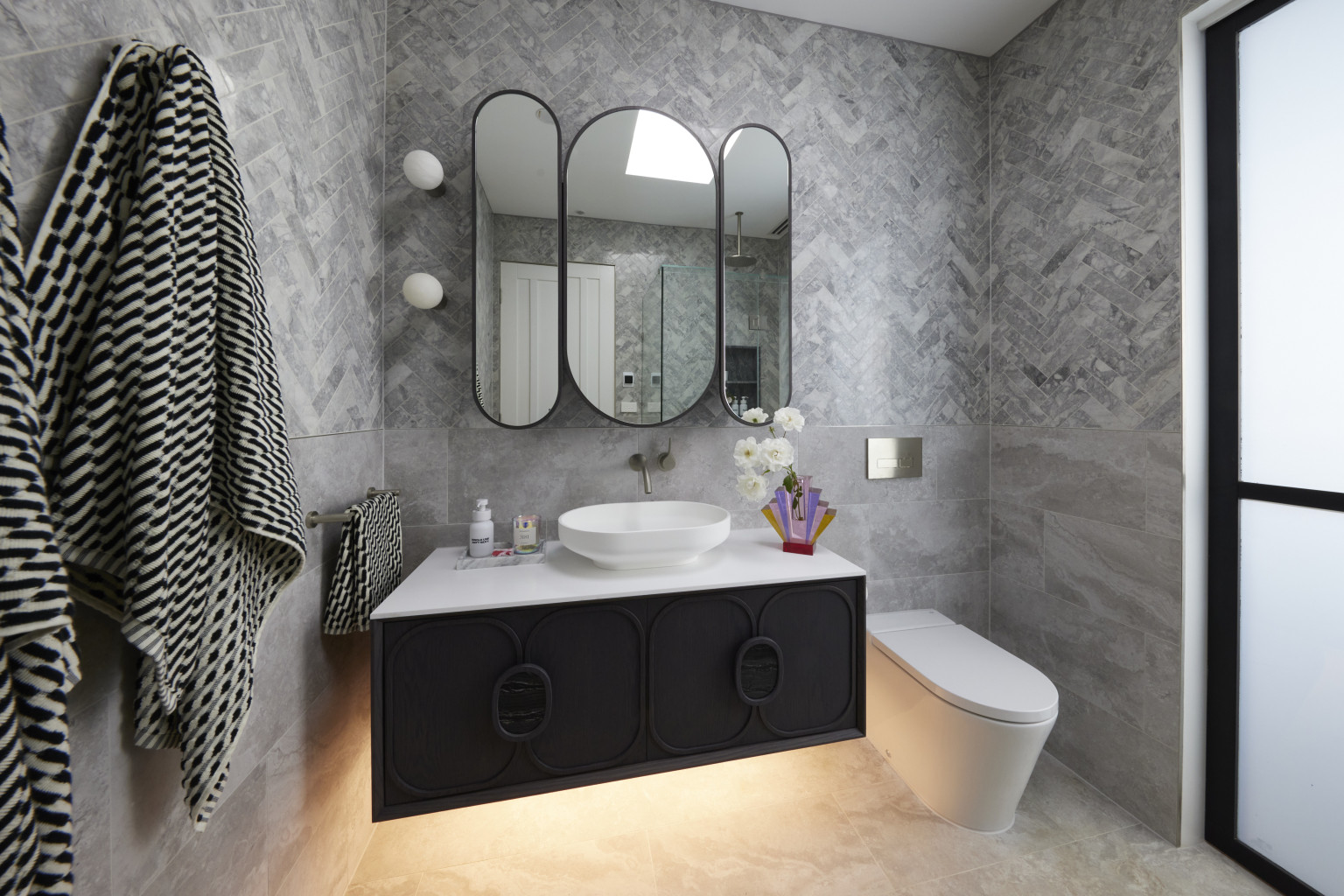 The Block 2023 second bathroom reveals: high scores all round
The main downstairs bathroom, serving the most used parts of their homes, these rooms were a chance for the Blockheads to set the tone for their build, and from small but simple to over the top, they certainly did that. From a