Returning to Barangaroo Reserve this week (12 to 15 October), The Other Art Fair invites Sydneysiders to explore affordable and original artworks from 130 emerging artists in an inclusive and playful experience. Presented by Saatchi Art, the four-day fair features an array of artist stalls, live performances, immersive installations, and even the opportunity to get inked.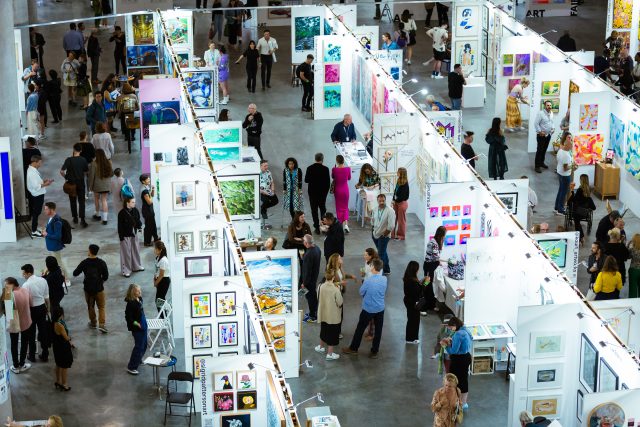 A place where art is accessible for everyone, The Other Art fair provides a platform for artists to showcase and sell their work directly to buyers, both in person and online.
Offering some of the best art to Sydney, this year's gallery lineup has been carefully curated by stellar art experts, with highlights including Saatchi Art's Audrey Wolfe, Studio Gallery Group's Kerry Armstrong and art consultant and mentor Laura Brandon.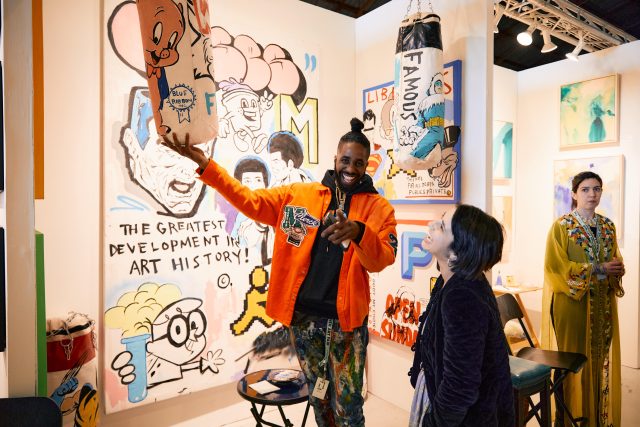 What you can experience at this week's fair:
Animation Creation
With guidance from professional cartoonist John Paine, fair participants are invited to create their own animation frame and see it brought to life on the big screen. In this free workshop, visitors can join forces with fellow patrons and see their creations brought into animated existence.
Glimpse into the future with Doctor Robot
Meet the time-travelling sensation from the year nine million, Doctor Robot. With his mind-reading powers and musical talent, get ready for a show full of entertainment, audience participation and dancing.
Live Tattoos
Take home a piece of art where you are the canvas and get inked at the fair! An array of exclusive designs from resident tattoo artists including Ink Sphinx and Nah Mate Pokes will be available.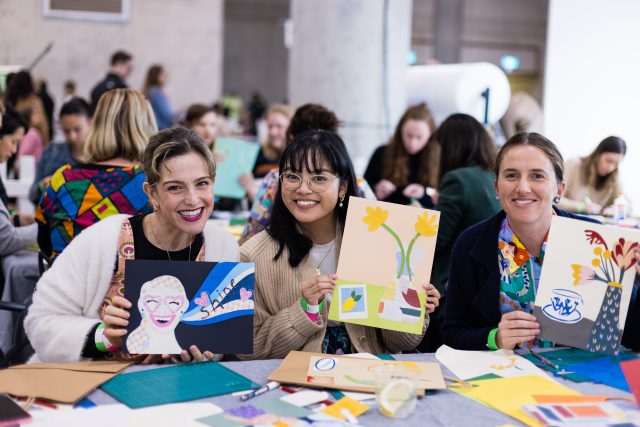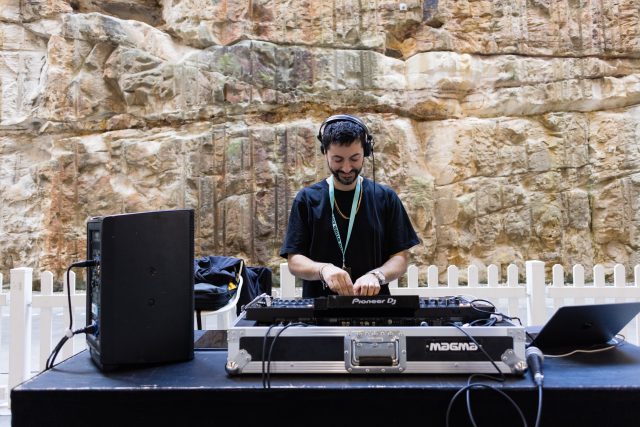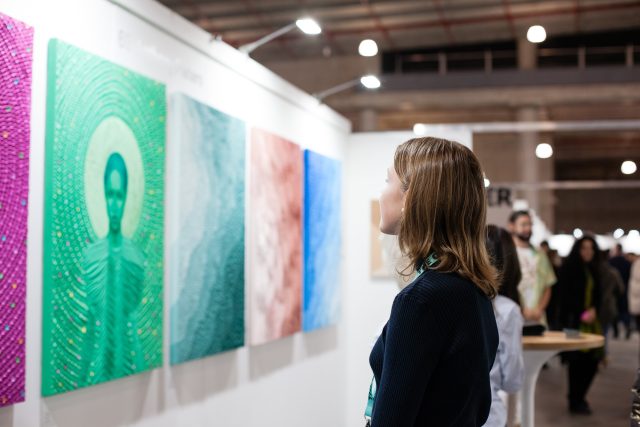 Catch the Other Art Fair at the Cutaway in Barangaroo this week, from 12 to 15 October.