A child of the 1980's, I just about choked on my turmeric latte when I heard about the new Kip&Co collaboration with May Gibbs. As iconically Australian as Vegemite, May Gibbs' characters are etched in my memory making this collection a wonderful, nostalgic treat that was created to mark the 100-year birthday of Snugglepot and Cuddle Pie. Kip & Co have called it their "hand on heart, proudest collaboration yet" and I can see why – the stylish collection could so easily have ventured into cheesy territory but it's anything but.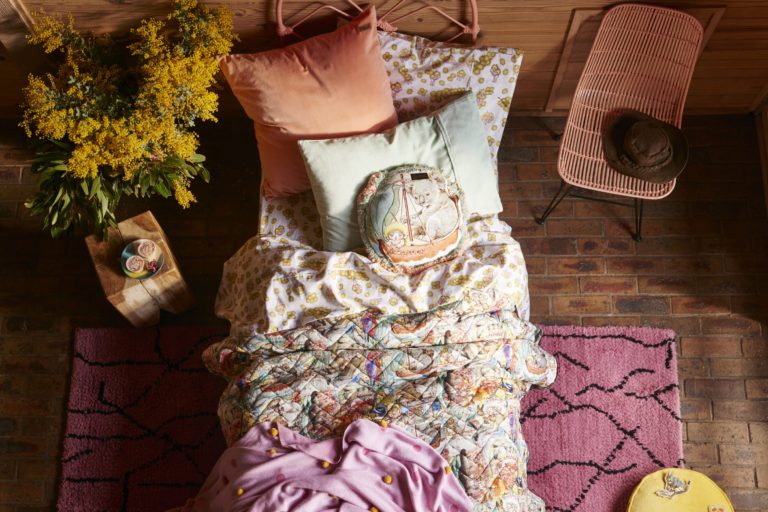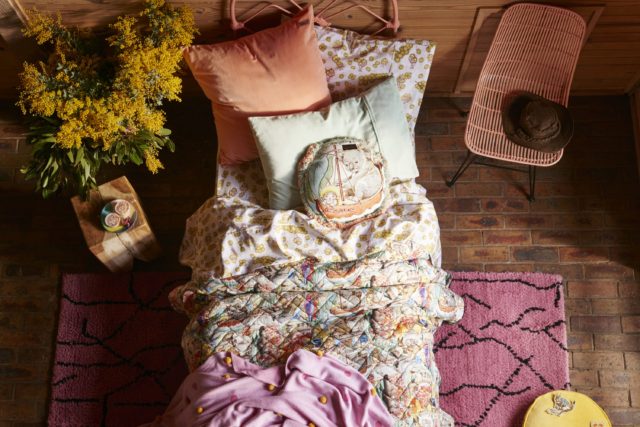 "Our May Gibbs x Kip & Co collaboration has been bubbling away since the beginning of the year when we were approached with the opportunity to license some of May Gibbs' images in celebration of the 100-year anniversary of the gum nut babies. May Gibbs was really big in the 1980s when Kate, Hayley and I were kids, so there was an enormous amount of nostalgia about the whole thing. We were swapping memories of Banksia Man and Rugged Blossom," says Kip & Co's Alex van der Sluys.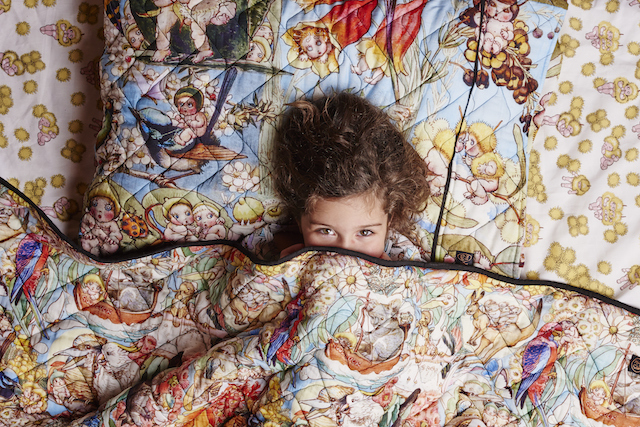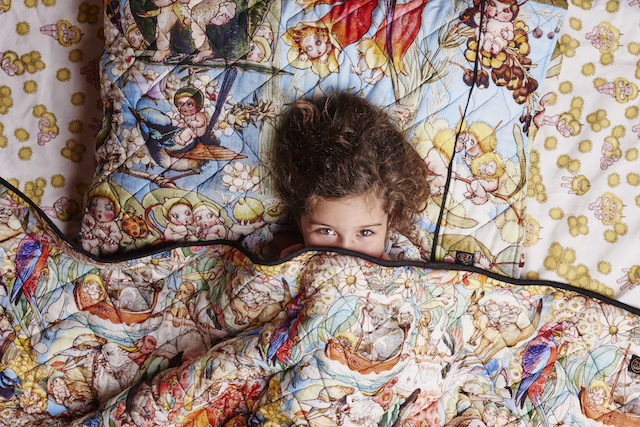 The collection includes kids and baby bedding, blankets, swaddles, cushions, playmats, sleepwear and Santa sacks. "There are limited numbers of each item as we wanted this to be something very special that you could pass down to your kids' kids. I think the Santa sack is my favourite – it's really beautiful and something you'd keep for decades," says Alex.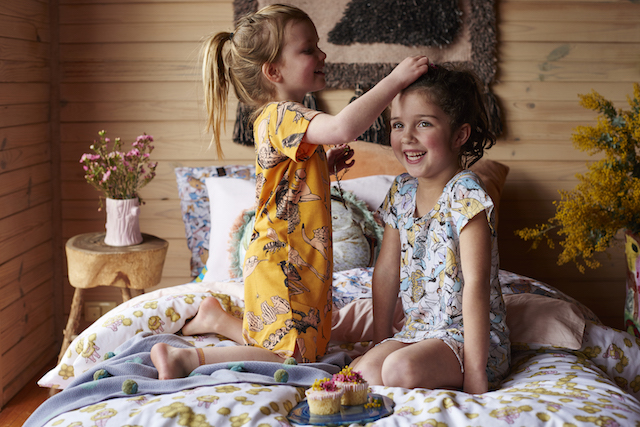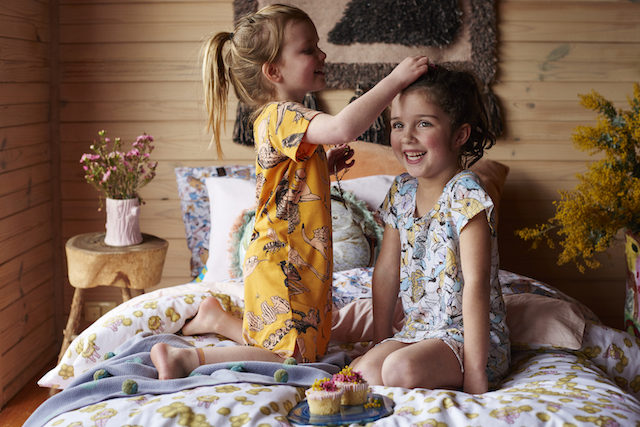 "I read once that these were Australia's first non-indigenous fairy tales which is a super nice idea. Like all good fairy tales, they are passed down from one generation to the next and have just become part of Australia's DNA!" says Alex.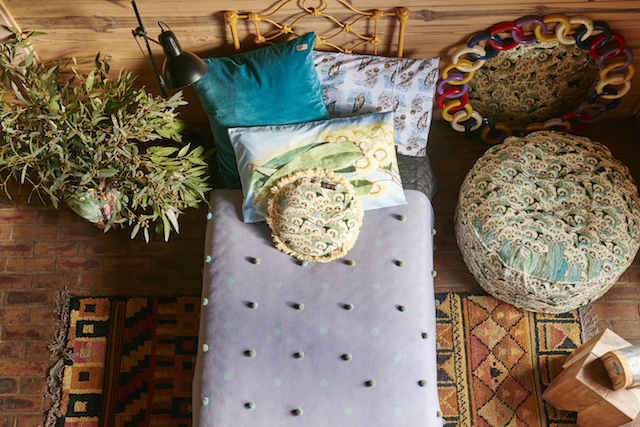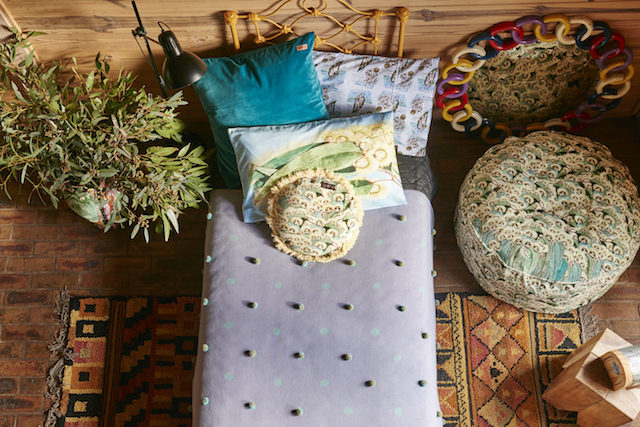 May Gibbs is something of a hero for the Kip & Co ladies too. "She is a seriously inspiring and impressive lady boss. Against all odds, May found a way to tell a story of conservation and environmentalism, defied expectations and became an unconventional, savvy businesswomen, and created our first, local non-indigenous fairy tales. We think she is one of the great untold female artists who shaped the Australian artistic and children's literature landscape," says Alex.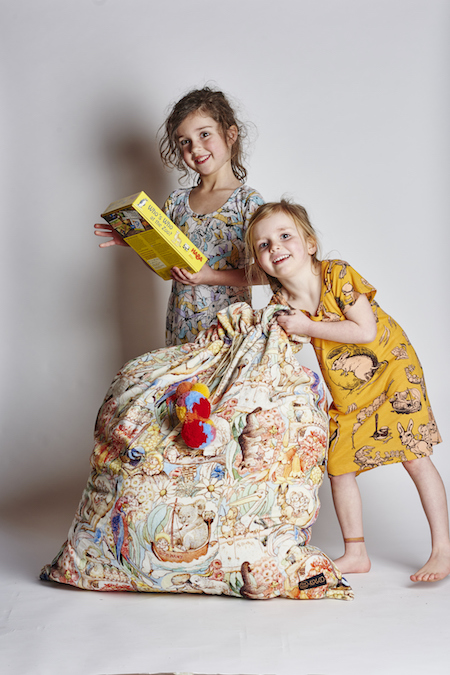 Wonderfully, before her passing, May bequeathed the copyright for her designs to two charities – the Northcott Disability Services and the Cerebal Palsy Alliance. "She ensured those in need will continue to benefit from her entrepreneurialism long after her passing. Hats off to May, right!?" says Alex.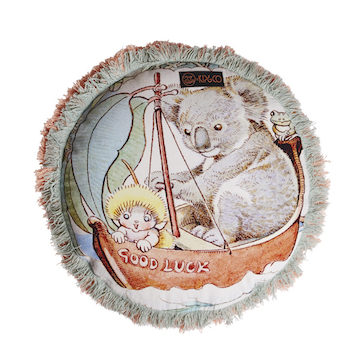 Shop online