Based in Victoria's Mornington Peninsula, Lumiere Art + Co has forged a loyal following with its gorgeous range of art and textiles and its new range further consolidates on this. "My brand is all about making accessible, individually printed or made artworks. The name 'Lumiere' comes from 'light' and my brand's admirers have an appreciation of bespoke artworks and textiles and love my pieces because they bring a special story to their home. They like the hand of the artist to be present in the work that I produce and this work shows that beautifully," says Lumiere Art + Co's Emma Cleine of her new 'Inflorescence' watercolour print (below).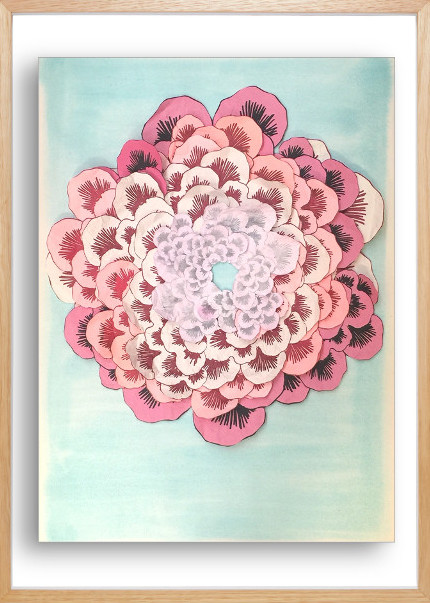 "I like to evolve my work regularly to ensure my offering appeals to different styles and palettes. I worked on this piece with a fellow printmaker, Timothy Growcott, who works most of the year up north printing projects with indigenous communities. I can see an influence of two styles –  my circular, water colour imagery combines with the screen printed petals that have a strong, linear quality. The petals of 'Inflorescence' are screen printed and hand coloured," says Emma.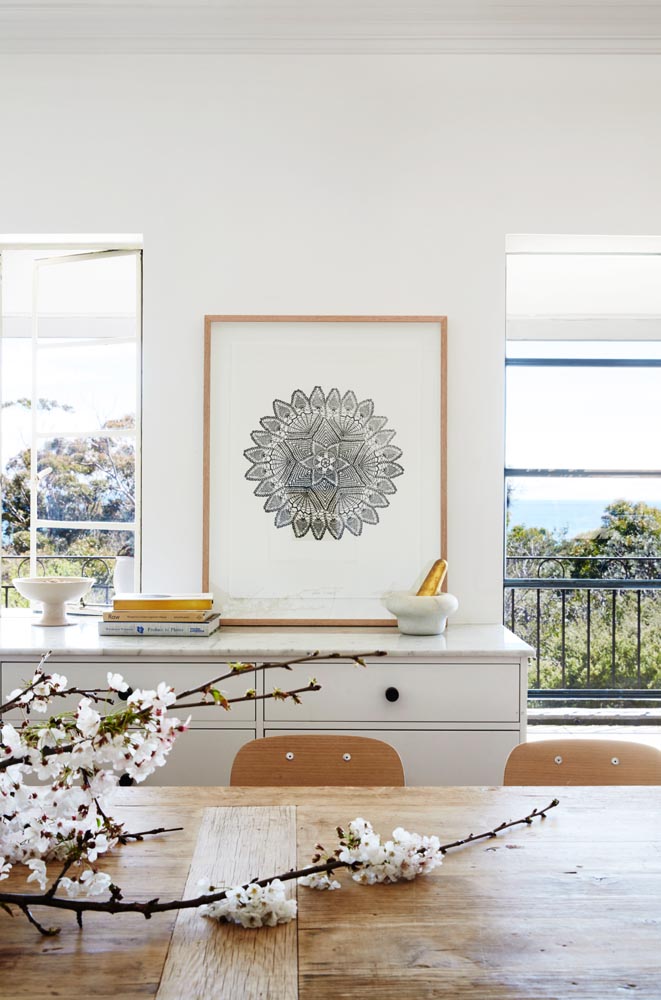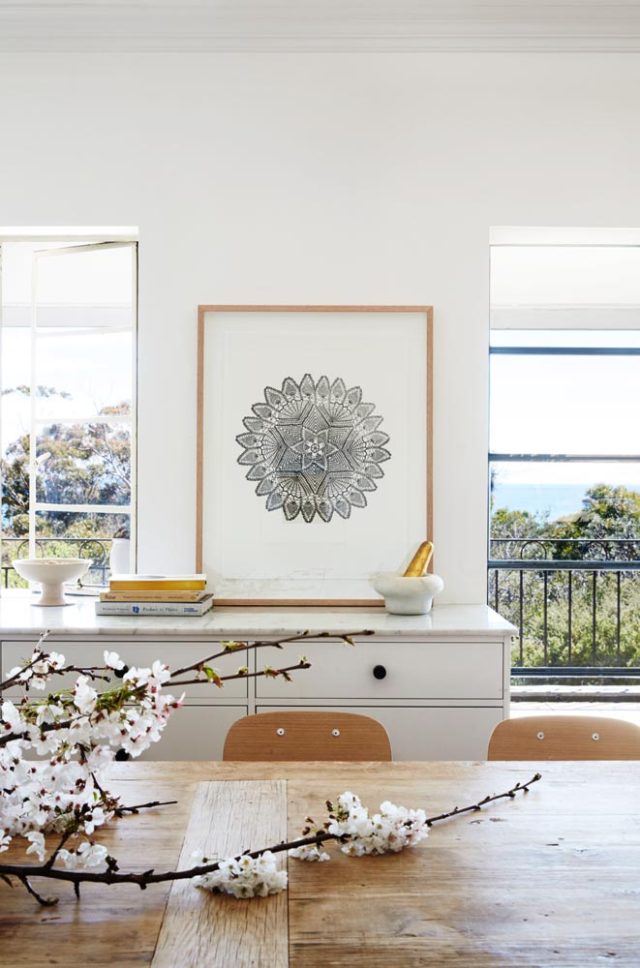 From screen prints to colourful abstracts, the new collection is as varied as it is beautiful. "I want to stay ahead of the curve and set the trends rather than following them. I love colour and I'm a designer with an instinctive eye for creating the 'colour moment' in modern homes," says Emma.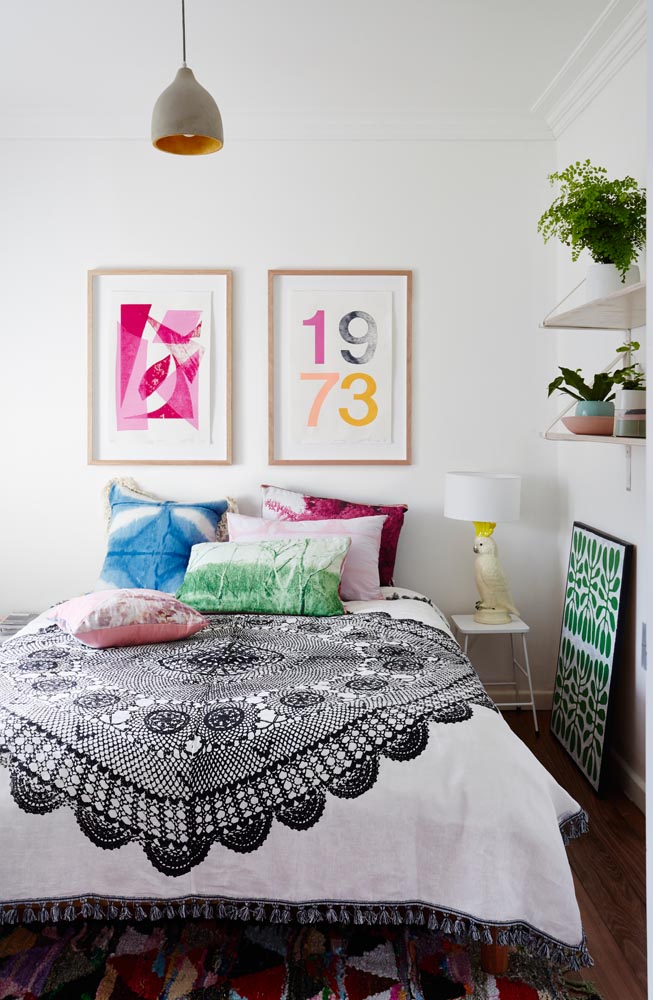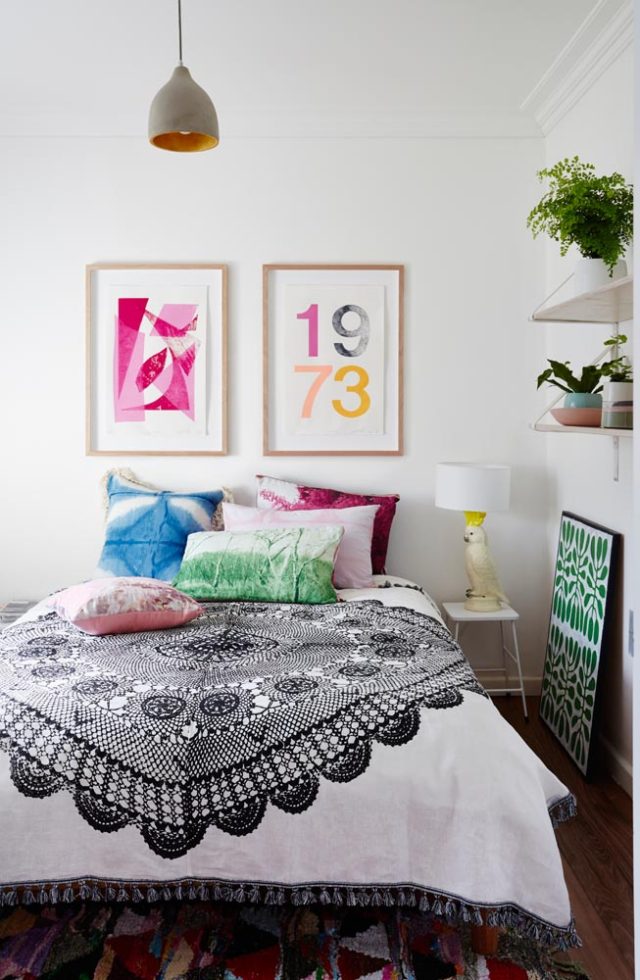 Emma's new collection of art and textiles was, in part, designed for the new 'Lumiere Art + Co House' – a lovely holiday rental on Victoria's Mornington Peninsula. "The opportunity to style, make and manufacture product for an entire home came along so I designed the range with the Lumiere Art + Co House in mind," says Emma whose favourite room is the girls' room.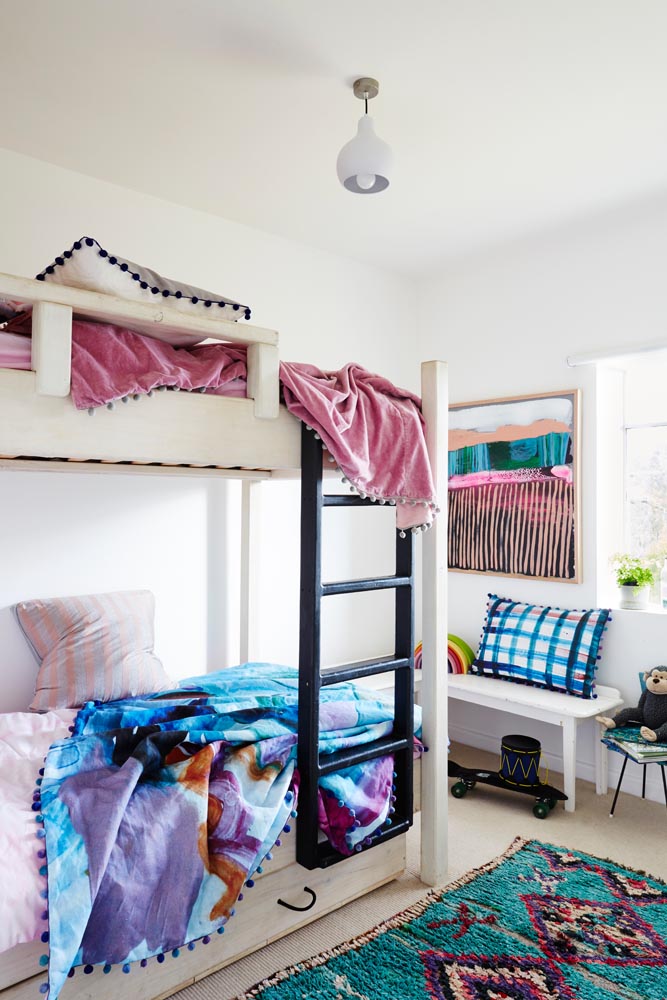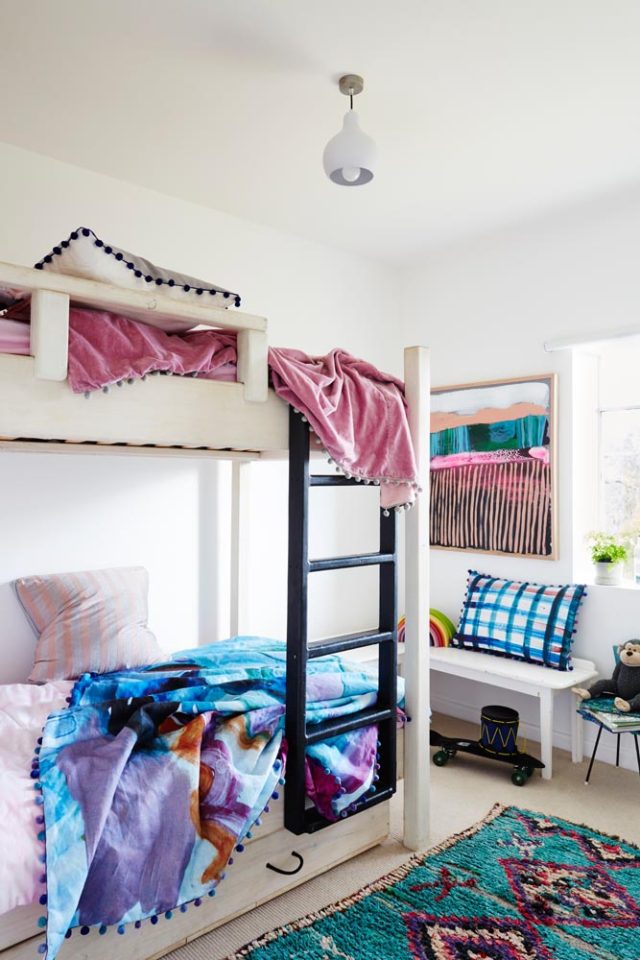 "I loved designing for the girls' bedroom with the bunk bed. The double sided quilts and artwork I made for this room, with their strong lines and painterly florals, marks a new direction for me however it's still so true to my style and aesthetic," says Emma.
Click here for more information about staying at the Lumiere Art + Co House and shop Emma's range online.
Photography: Armelle Habib | Stylist: Julia Green | Stylist's assistant: Rachael Harry