Last Sunday saw the third house reveal for this season of House Rules, and this time it was the 'retro geek chic' home of WA twins Andrew and Jono that got the makeover treatment.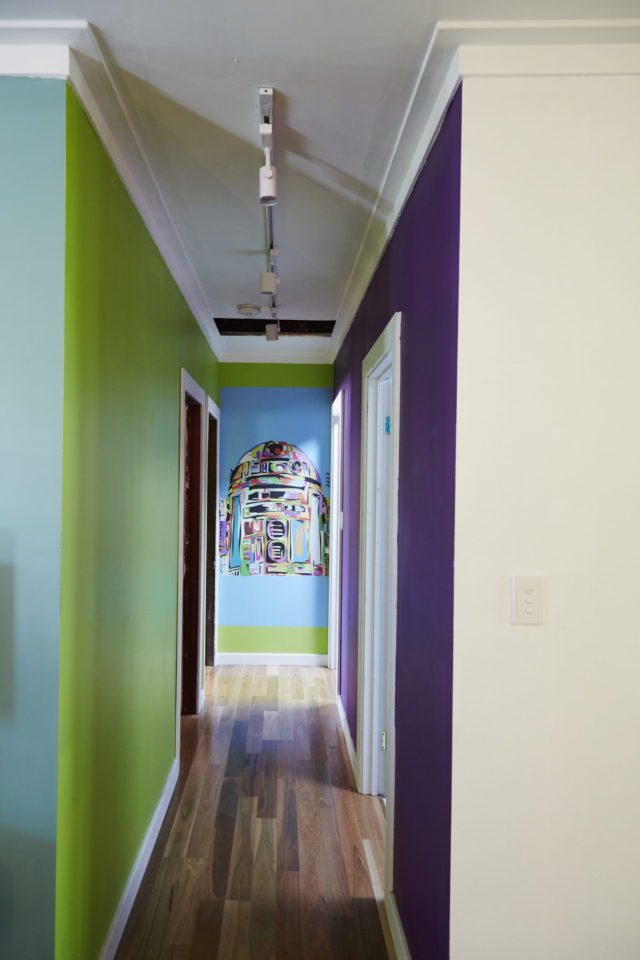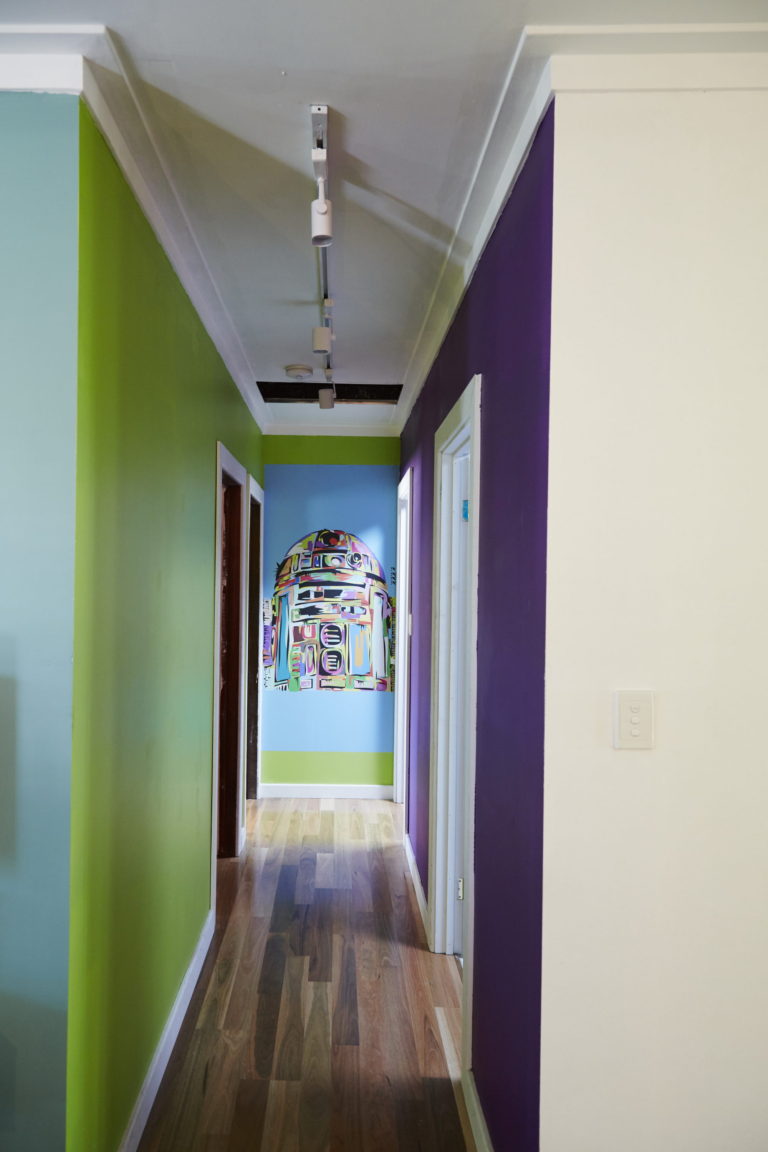 Entry hallway
In typical style, judge Laurence Llewellyn-Bowen didn't hold back and especially when giving his verdict on Fiona and Nicole's entry hallway which was a riot of colour in the worst possible way. "I genuinely feel like I'm being sucked into some evil vortex of badly painted colour. The best way to view this space, is with your back to it and walking away from it," said Laurence and the other judges agreed. Wendy couldn't find any redeeming features and Drew described the paint colours as "so bright, so off and so badly painted." Ouch.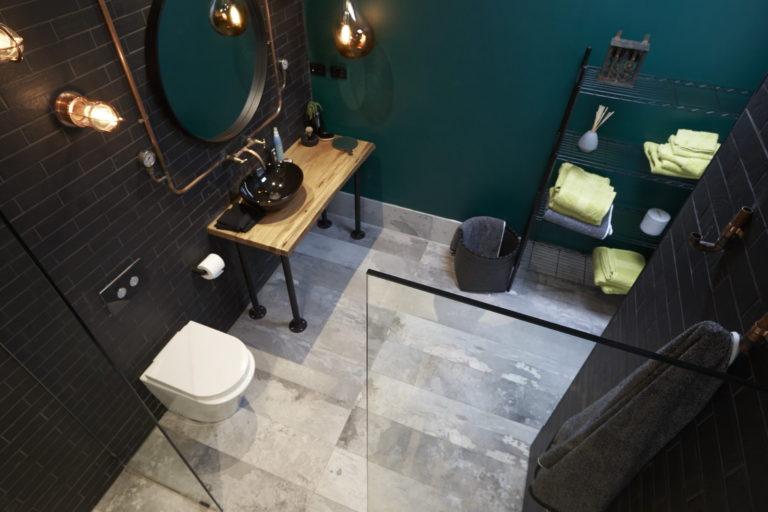 Bathroom
Laurence felt entirely differently about the Sean and Ella's steampunk inspired bathroom though and consequently heaped on the praise.  "I knew there was a really nice room lurking in this house. This is the best room I have seen in my extremely extensive career of judging amateur interior design competitions," said Laurence. Wendy loved the layout and statement bath while Drew described the space as "fantastic."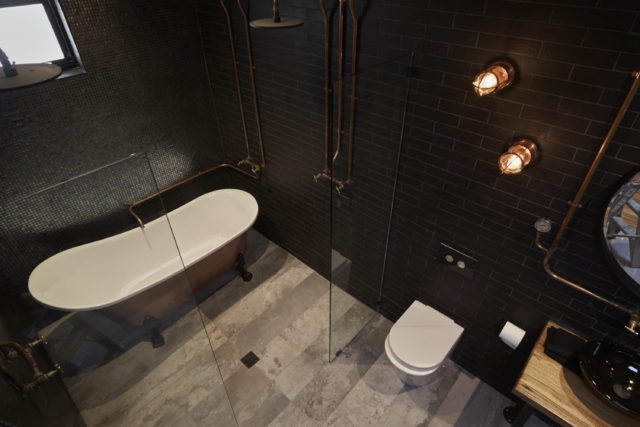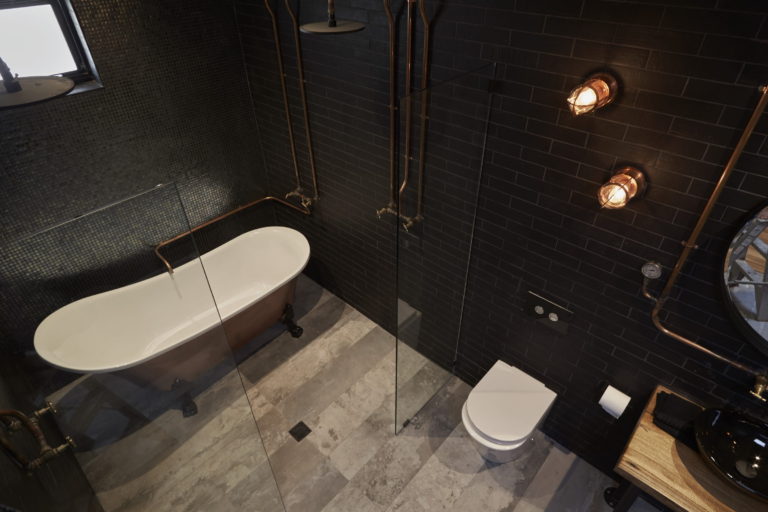 Dining room
All three judges loved the floral wall art but were divided as to whether Sean and Ella's dining room hit the house rule, and Laurence thought the boys might struggle with it. "I think the gender thing is a problem, because it's not just the fact that it is a very feminine pattern, it's quite a feminine granny pattern. I wonder if Jono and Andrew are going to be able to open their hearts and minds to something that looks like a pair of granny's knickers," said Laurence.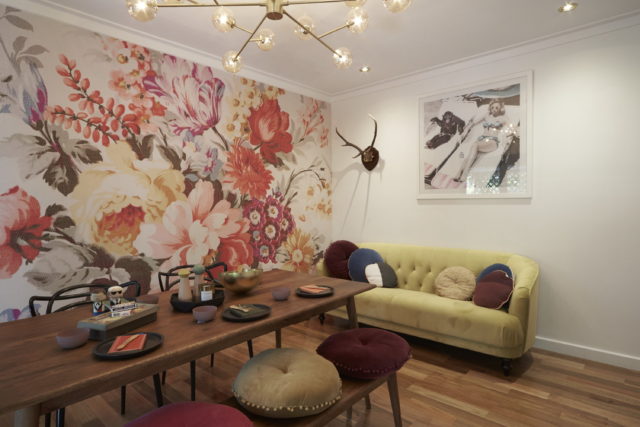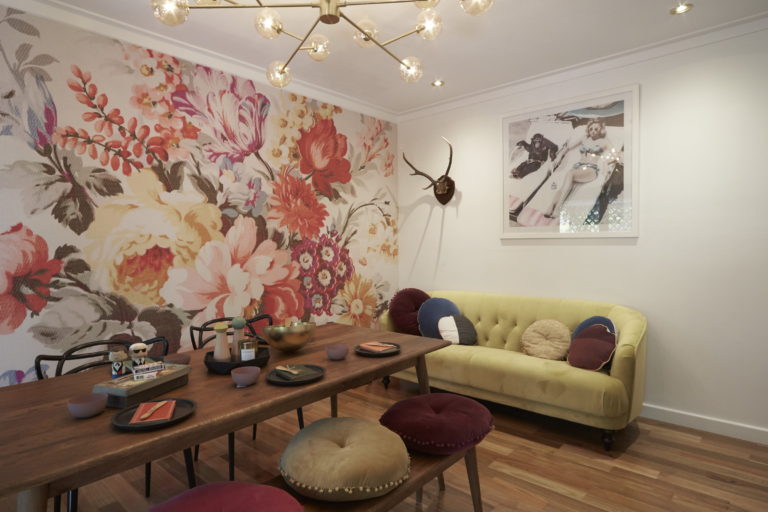 Lounge room
Aaron and Daniella's lounge room divided the judges – Laurence didn't like it but Wendy and Drew did. "I really like it. I instantly feel like they've got the house rule and managed to nail both retro and geek chic," said Wendy.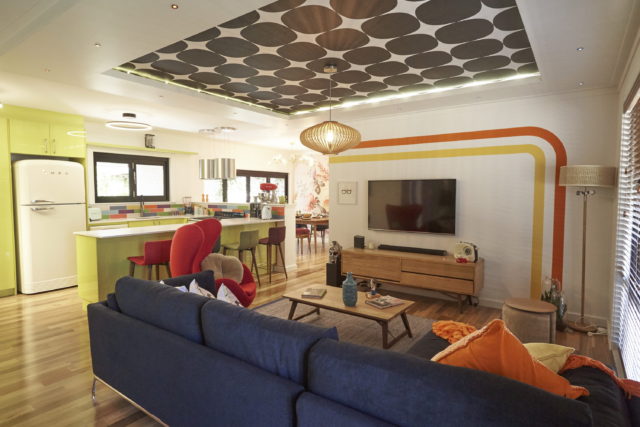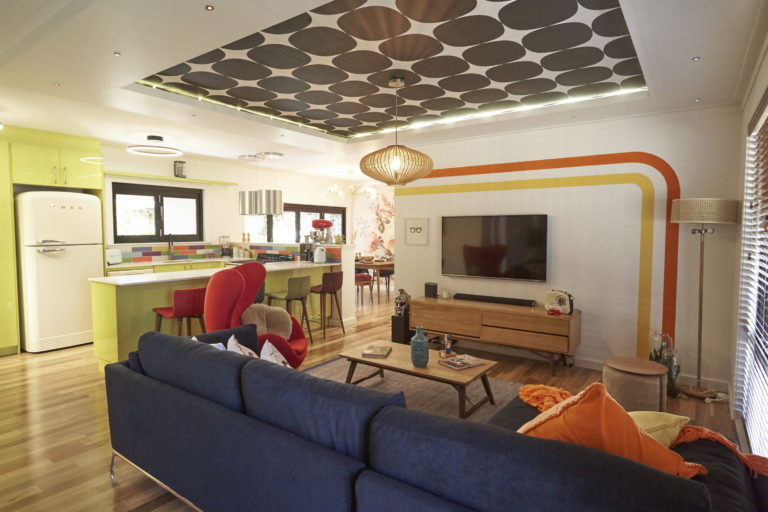 Kitchen
Drew and Laurence loved the green cupboard fronts in Troy and Bec's kitchen but Wendy wasn't so sure. "I think this is the first time that we've really seen them step up to the plate, and show us something unusual exceptional," said Laurence while Wendy felt the colour was too dominant.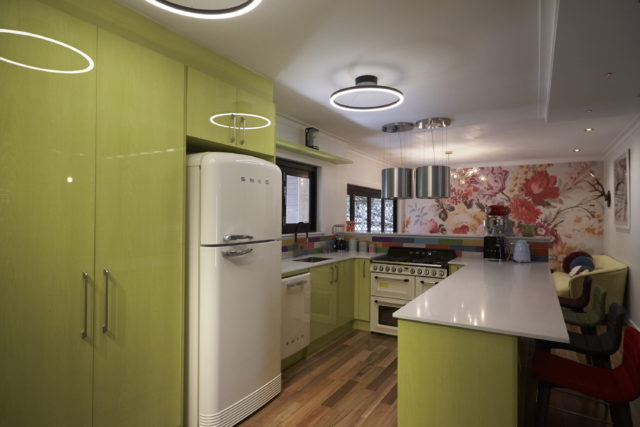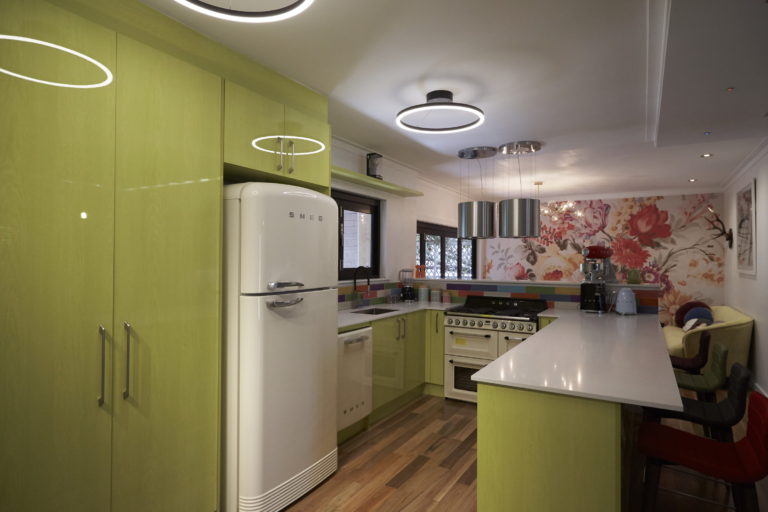 Andrew's bedroom
The judges were very enthusiastic about Kate and Harry's design for Andrew's bedroom, especially the exposed brick. "There's so much to love. I love the celling, I love the bed, I love the frame, I love the terracotta coloured pendant lights. The rug is the only thing I don't like," said Wendy but Laurence disagreed, calling it "genius."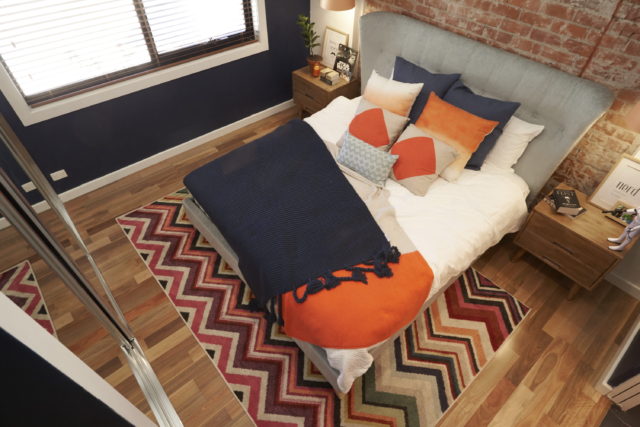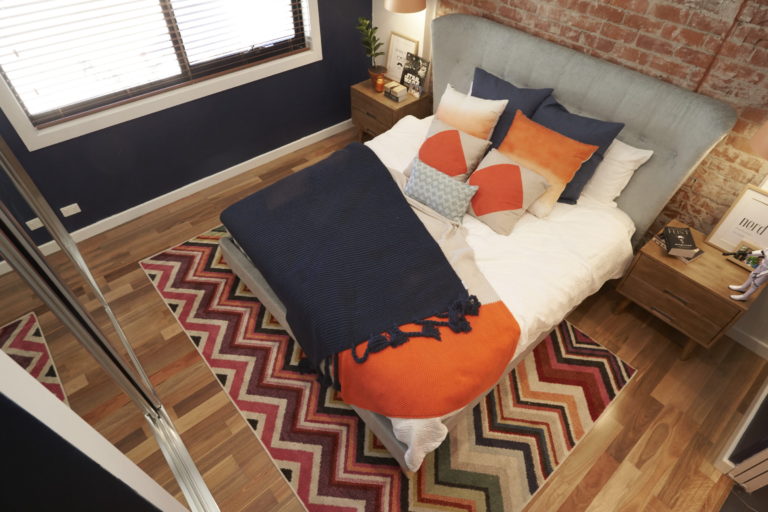 Laundry
While the judges loved the statement artwork in Kate and Harry's laundry, they weren't sold on the floor tiles. "We should not, in the 21st century, be putting orange and cerulean together," said Laurence.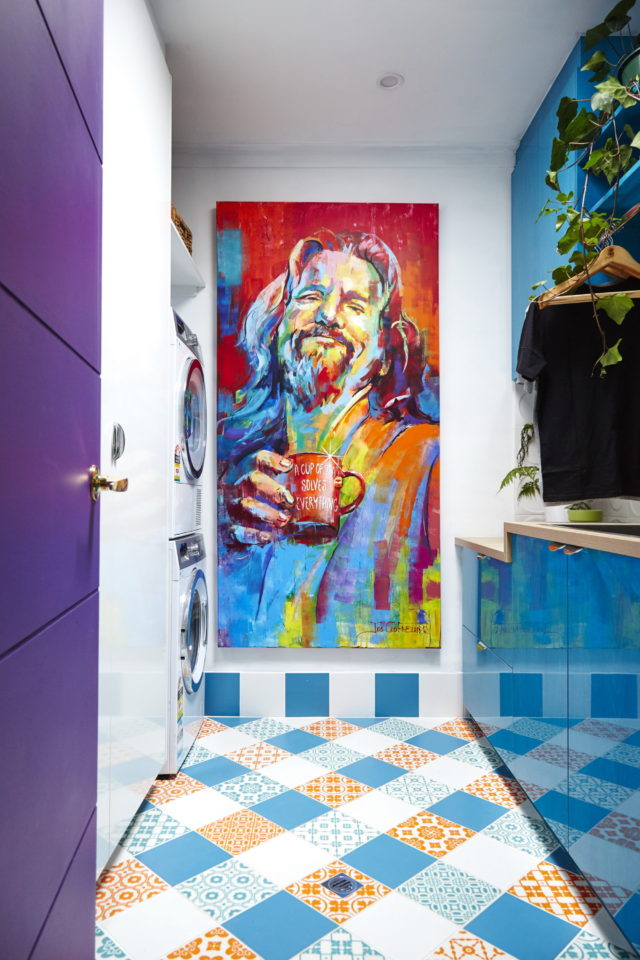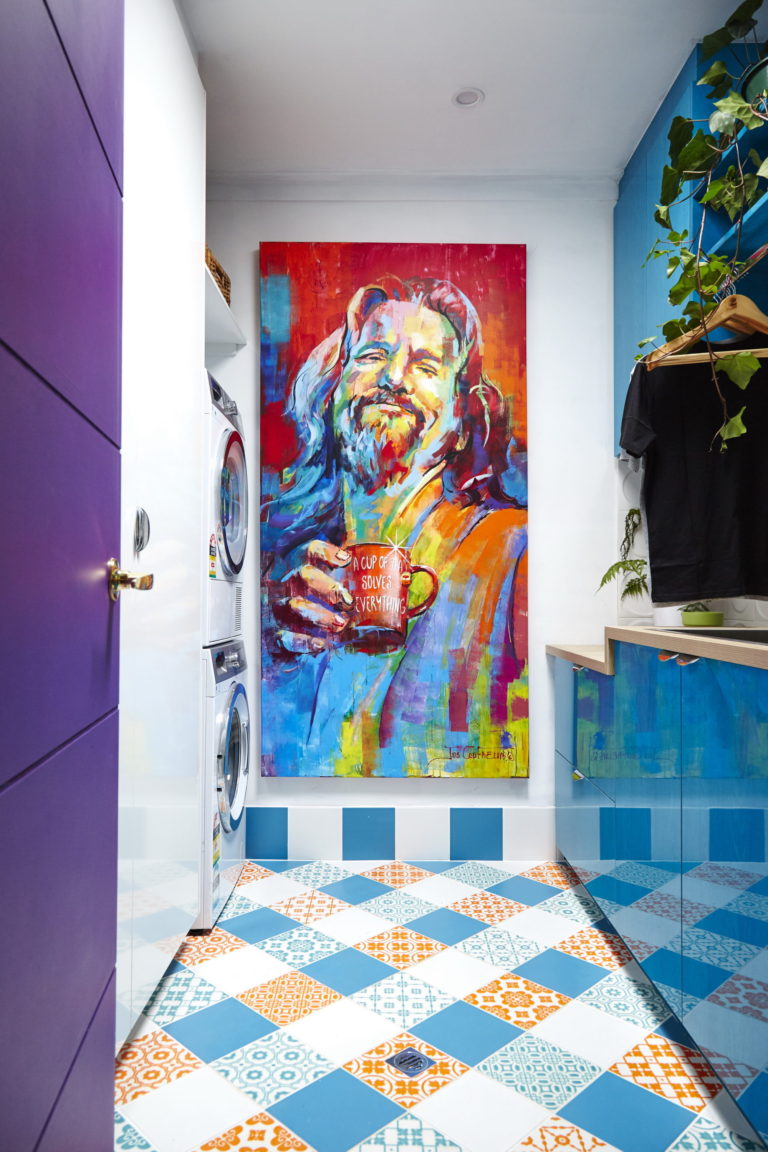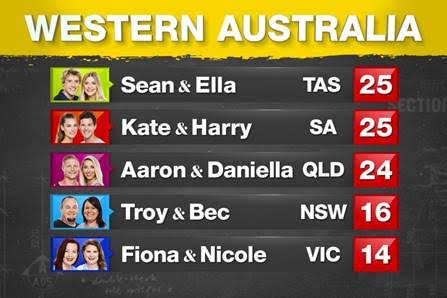 Catch up on House Rules episodes online.