Fact: there's a fine line between the point where your swanky bachelor pad becomes a full-blown man cave. Rome wasn't built in a day, and nailing stylish interiors takes time too. The key is not rushing into it, keeping an eye out for cool pieces, observing how rooms look throughout the seasons (and thus different levels of light), and above all, not being afraid to move furniture around and try different arrangements until you land on a configuration and design that works for your specific needs.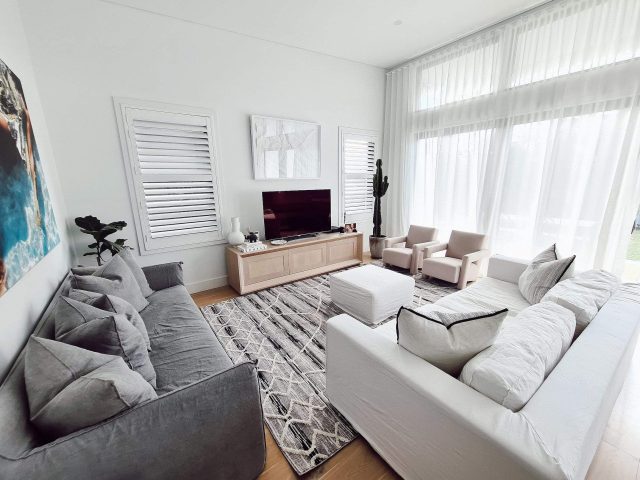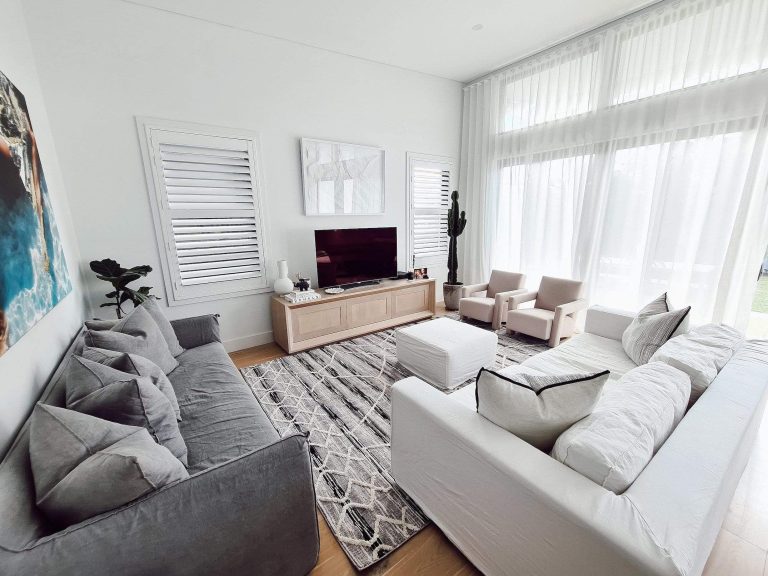 According to Shaye Ford, interior designer at Miss Amara, when it comes to striking a balance between a masculine home that combines great style with a smart and snazzy space, these are the design elements every guy should know about to elevate his domicile.
The colour palette
If you're looking to go all-out with this modern bachelor pad, then you might want to veer away from the bright side of the spectrum. A dark colour palette often characterises a more masculine space. Black, grey and white are obvious neutral options, but you could also go for rich, bold colours for a dramatic effect. Navy blue, deep violet, and even chocolate brown are safe choices. For accent colours, try warm metallics like copper and bronze. Whether you're opting for one colour and combining it with lighter and darker tonal shades or using saturated colours with accents of white for high contrast, it's worth keeping a singular palette in mind for the subsequent accessorising and furniture.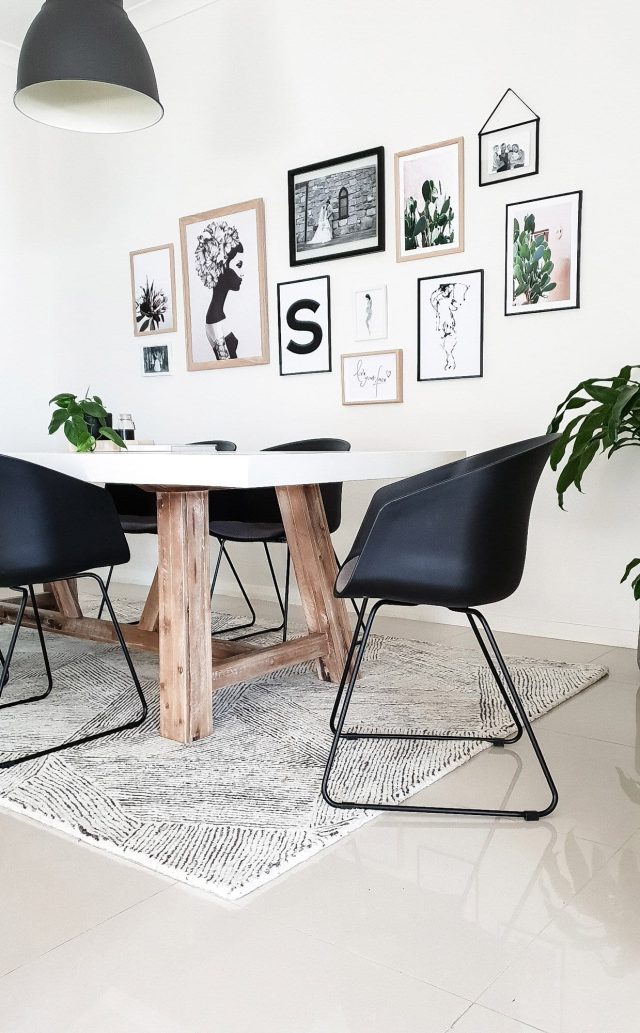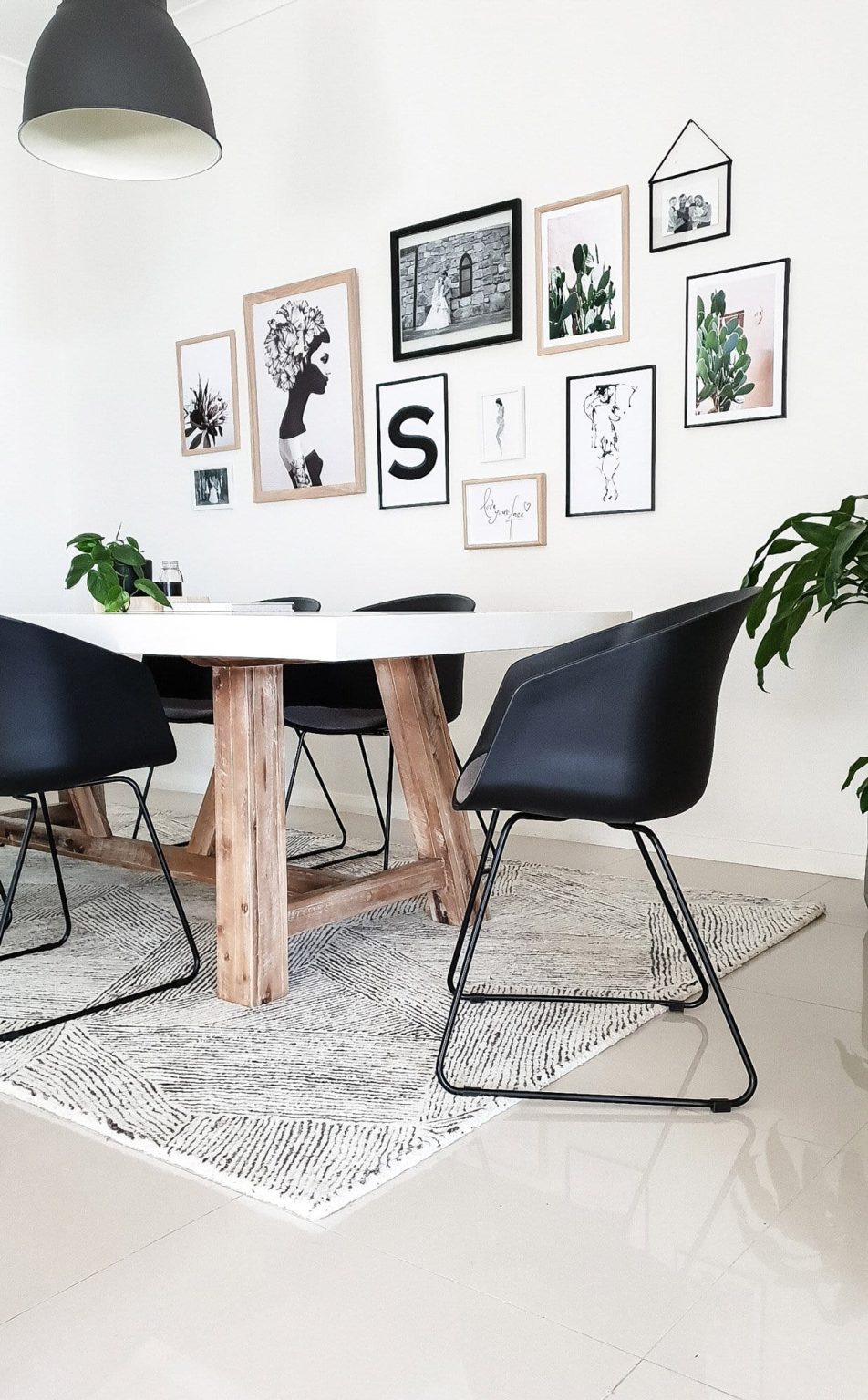 Clean lines
Modern spaces typically incorporate geometric elements, and the best way to do this is to stick to clean lines to maintain a sophisticated aesthetic. If you want to step into something more exciting though, opt for interesting geometric patterns for your furniture, rugs, and wallpaper.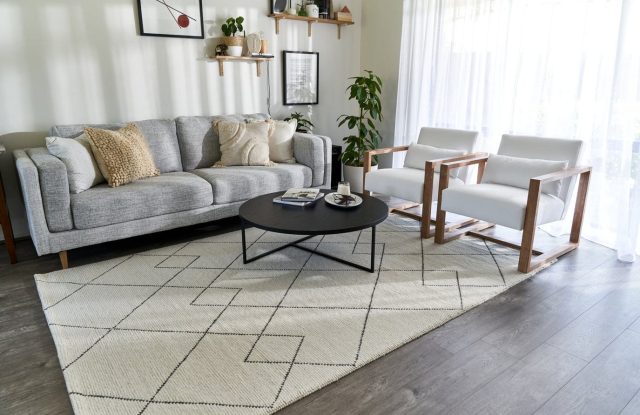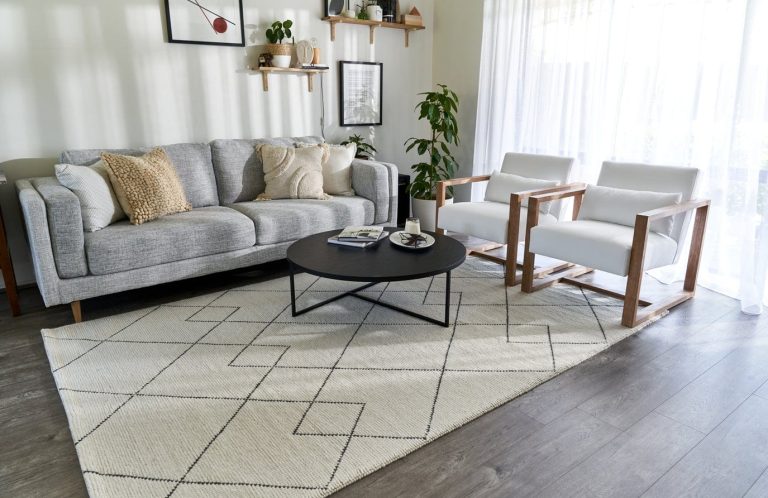 Play with texture
Although keeping it sleek is the best way to approach a bachelor pad, don't be afraid to add exciting touches via different textures within the same colour palette of your choice. Just remember that less is more, so be careful not to over-design. Bear in mind that very masculine designs can sometimes feel stark and clinical, so balance this by introducing warmth with plenty of texture, wood and layered lighting to add interest.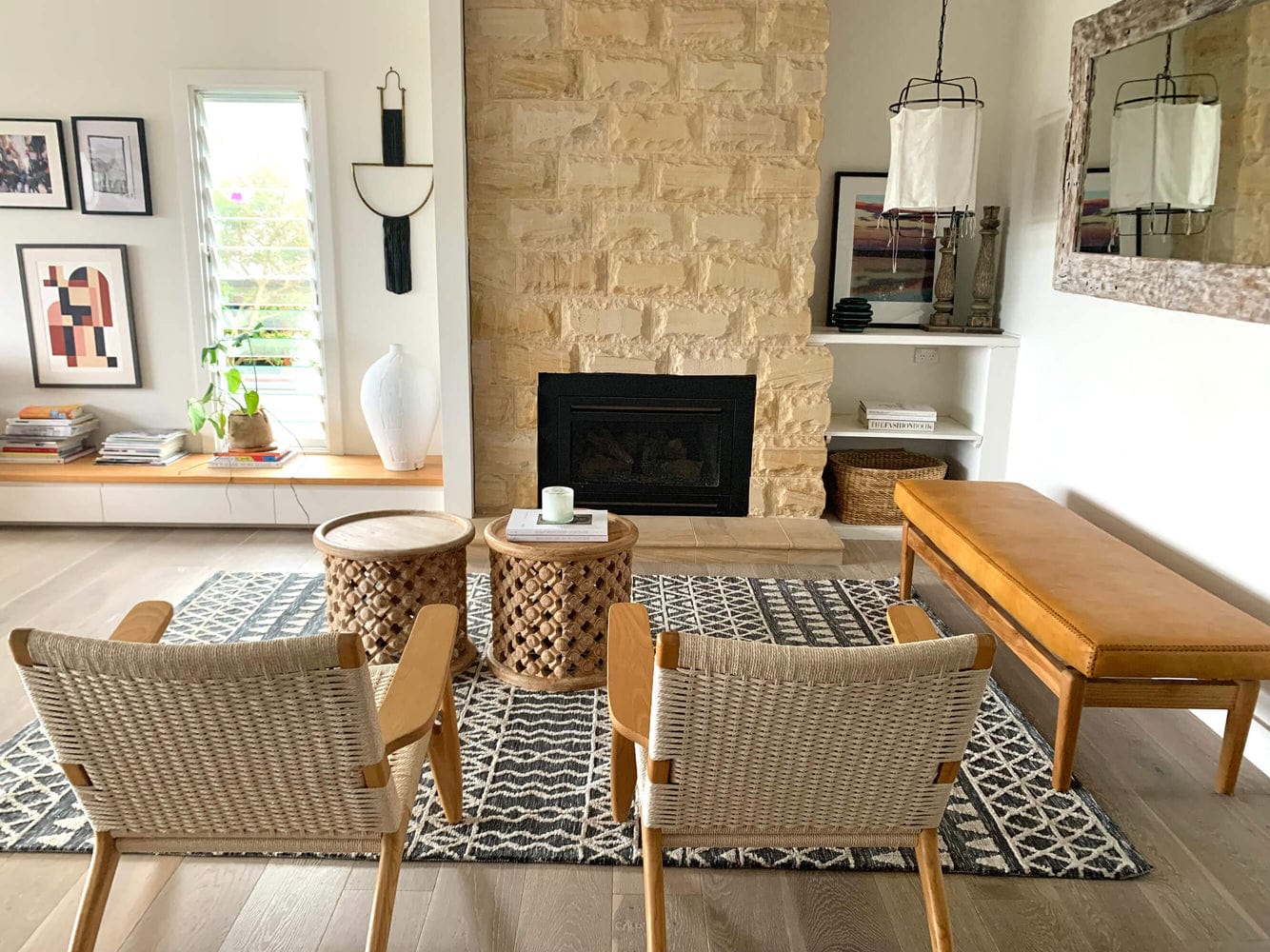 Understanding symmetry
Symmetry in interior design is a vital component in a masculine space. Use this approach to create balance and a feeling of tranquillity – perfect for enhancing space in a small living room. The best way to use symmetry in a room is by having an architectural feature as a starting – or centre – point, whether a pair of identical windows or even a living room sofa. However, you can create symmetry in a non-symmetrical space with a pattern, an area rug or simply a living room accent wall.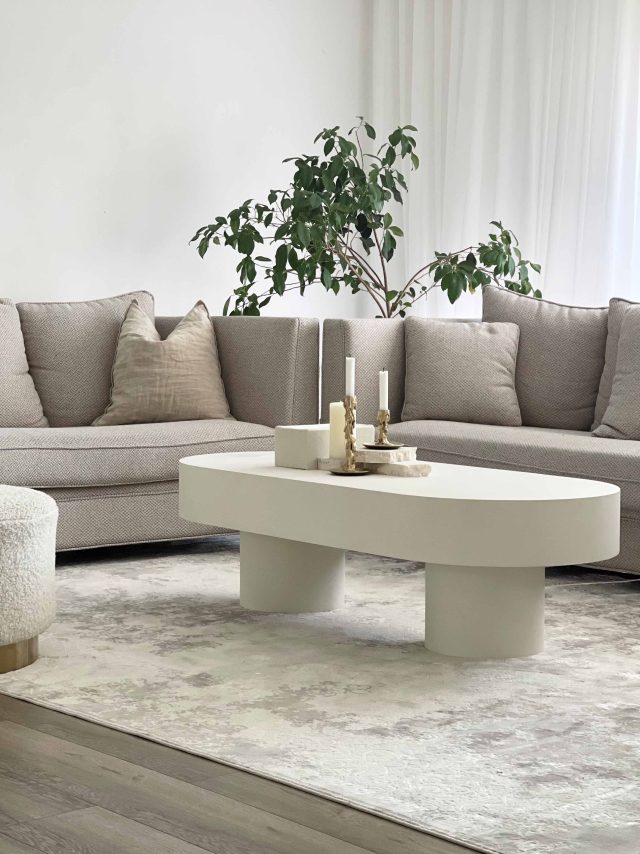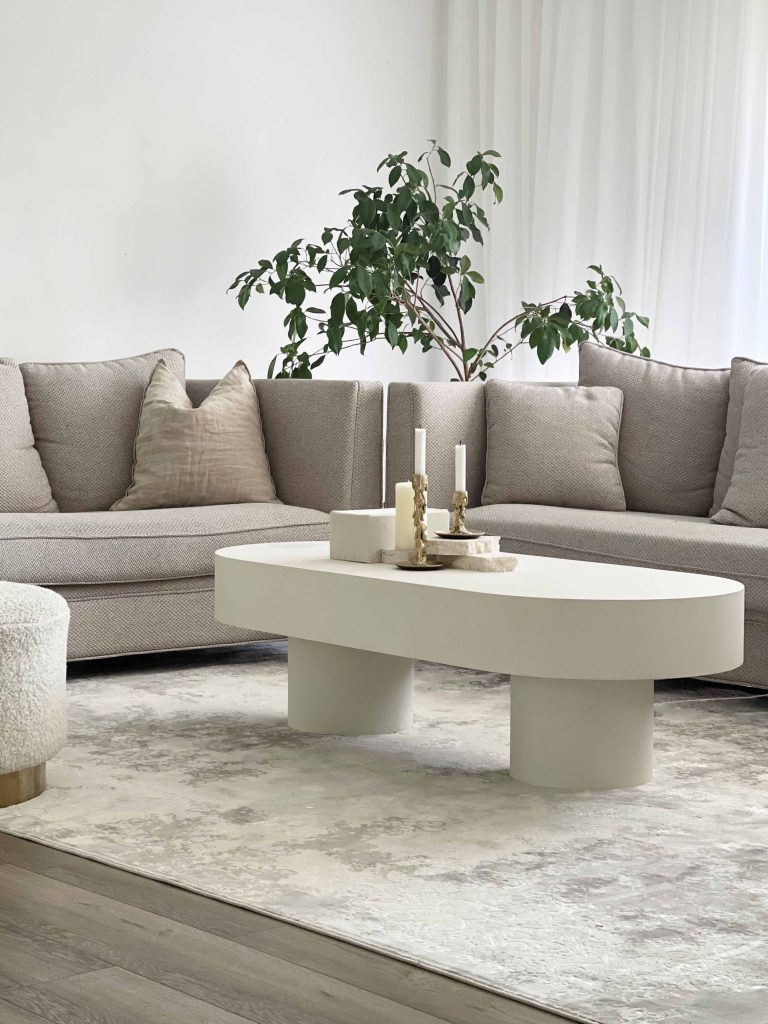 Define the floor plan
Another handy approach to designing a room is to first consider the floor plan. With the bird's eye view of the room in mind, it's easier to consider the importance of statement pieces and how they will fit together. A common mistake in many homes is overcrowding. We're not necessarily saying all interior plans should be based around minimalism, but if you've got a few key pieces of furniture waiting for a room, it's worth planning the space so that items can be moved around whenever a refresh is required whilst leaving enough room for potential new additions once you've had the opportunity to live in the space.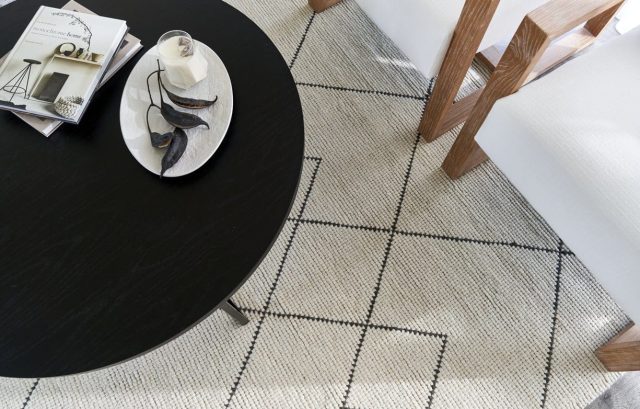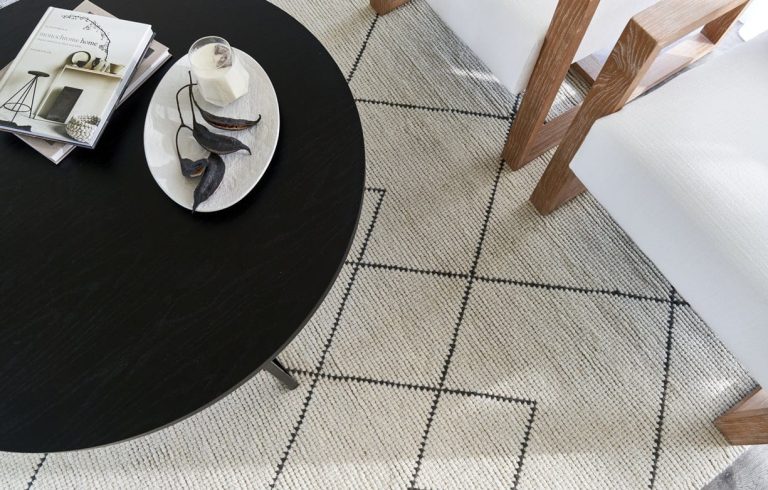 Statement pieces
An area where you've got to be careful but is also a crucial part of expressing yourself, investing in a few statement pieces will bring your space to life. Whether it's a mirror, an ornate table, a home bar trolley, a chair or a dramatic rug, just ensure it doesn't jar against the room's colour palette and fits the space.
Purchase the rugs featured above at Miss Amara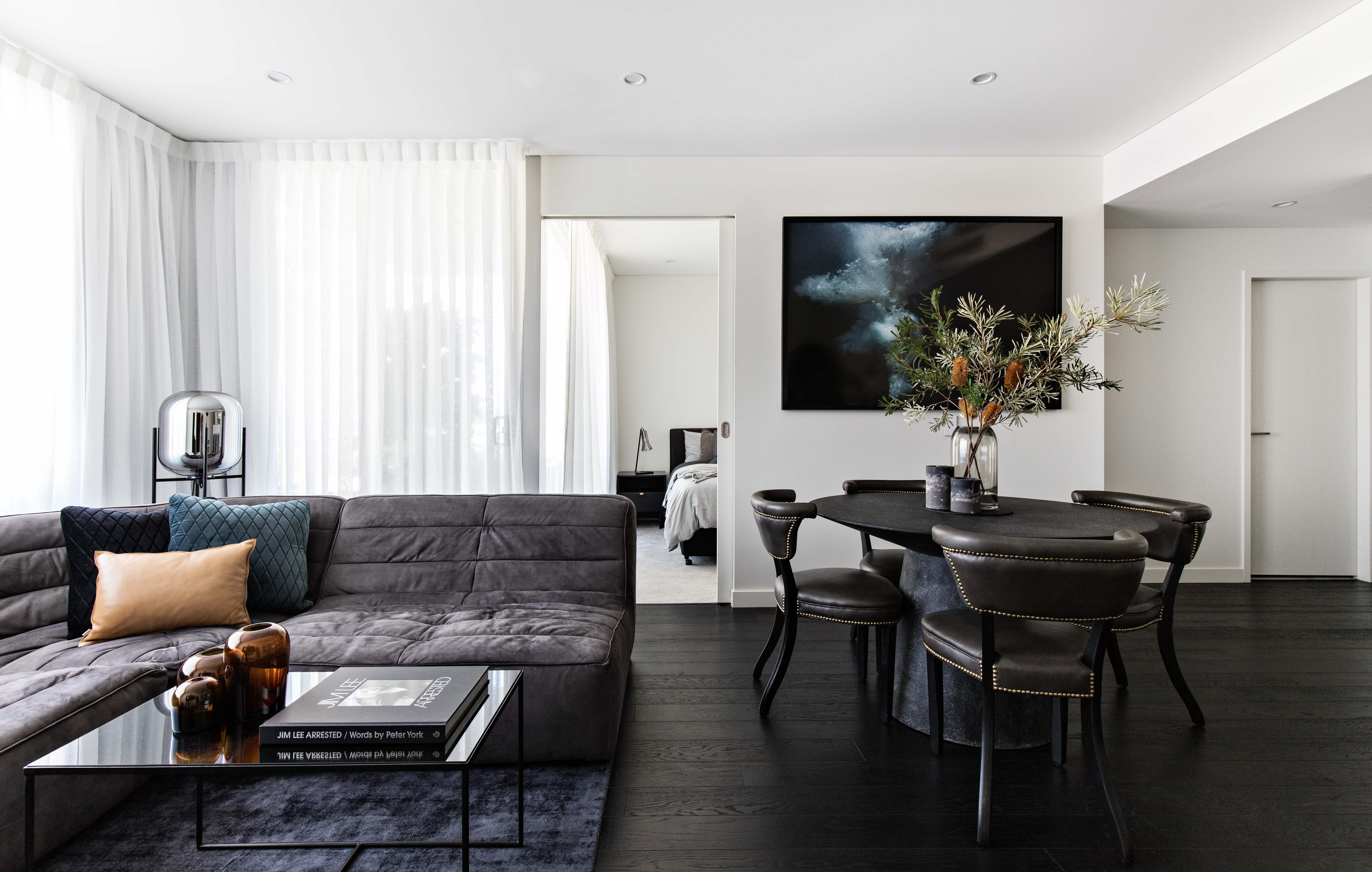 Real homes: Bondi bachelor pad broods with dark hues
Home to a Sydney builder, this recently built two-bedroom Bondi Junction apartment has been imbued with a cool, luxe bachelor…