After four years of saying "a dining nook would be great there…" South Australians Claire and Andrew Groves finally got a quote from a local cabinet maker for a built-in bench seat with storage. When the $4,000 price tag was revealed, criminologist, chronic over-achiever and wannabe carpenter Andrew decided to have a crack at it instead (following strict styling rules as laid out by his wife).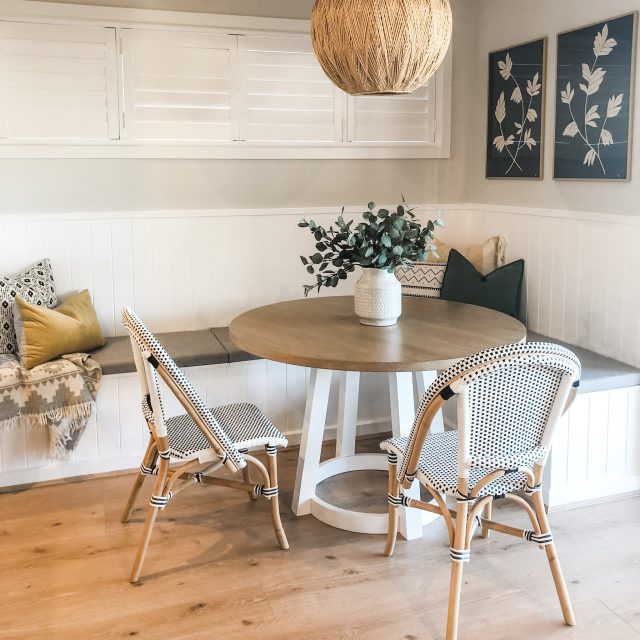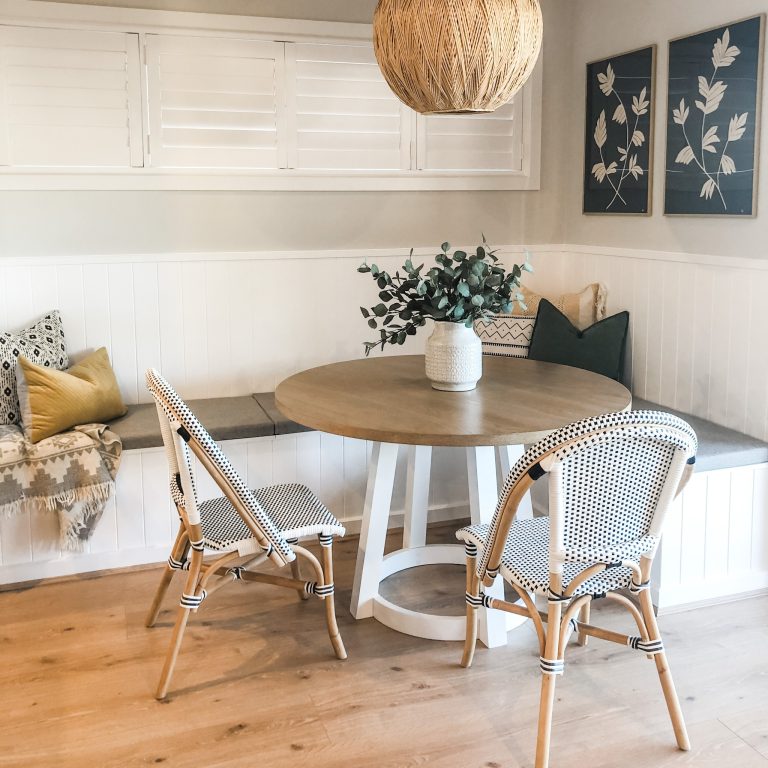 The vision was to create a wraparound bench seat, framed out to have useful storage underneath for not-so-pretty toys and the plethora of day care 'craft' brought home by their four-year-old daughter. 'Pretty and practical' was the brief, as is everything in their classic modern home.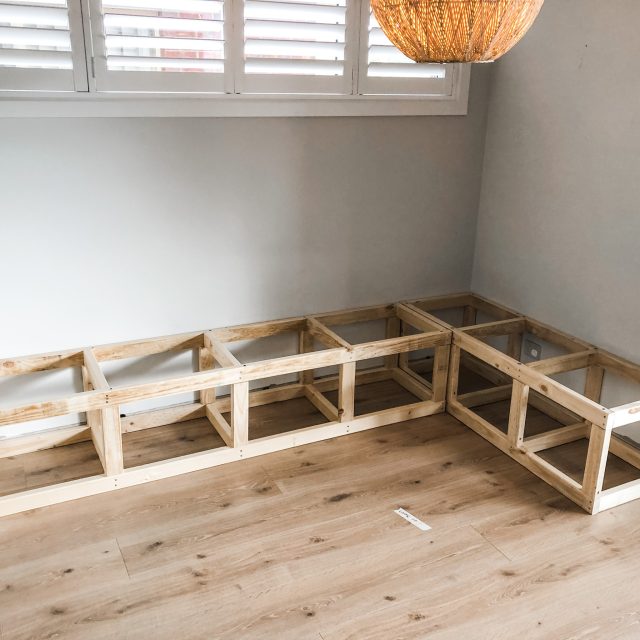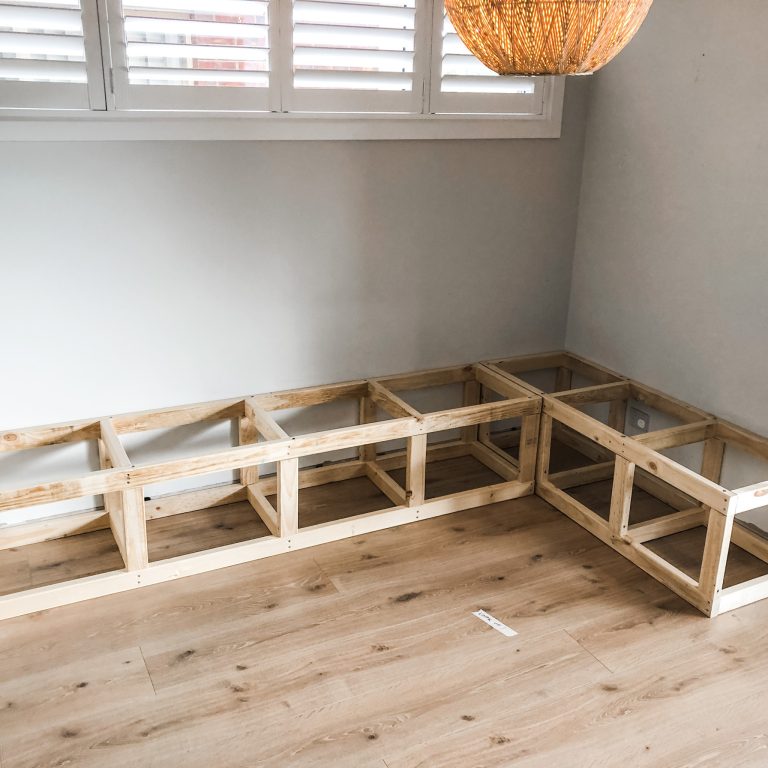 The starting point was to build the frame with 70mmx35mm structural timber. "Actually, the starting point was Andrew standing around at Bunnings, scratching his head and chatting to the staff," says Claire. "It required timber, nails and a lot of Grade 7 maths calculations!" Following that, Andrew attached the Easycraft 900mmx1200mm VJ lining panels to the front of the seat, and used Selley's Liquid Nails to attach more panels to the wall, acting as a back rest. This was finished off with a small timber moulding for aesthetics.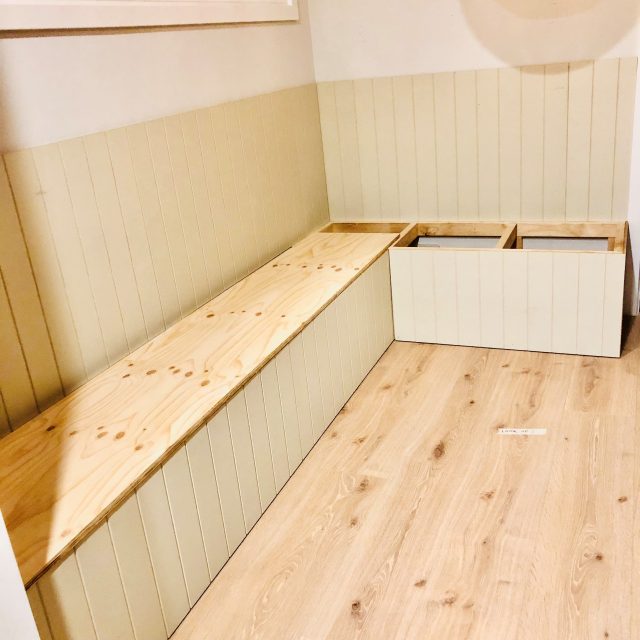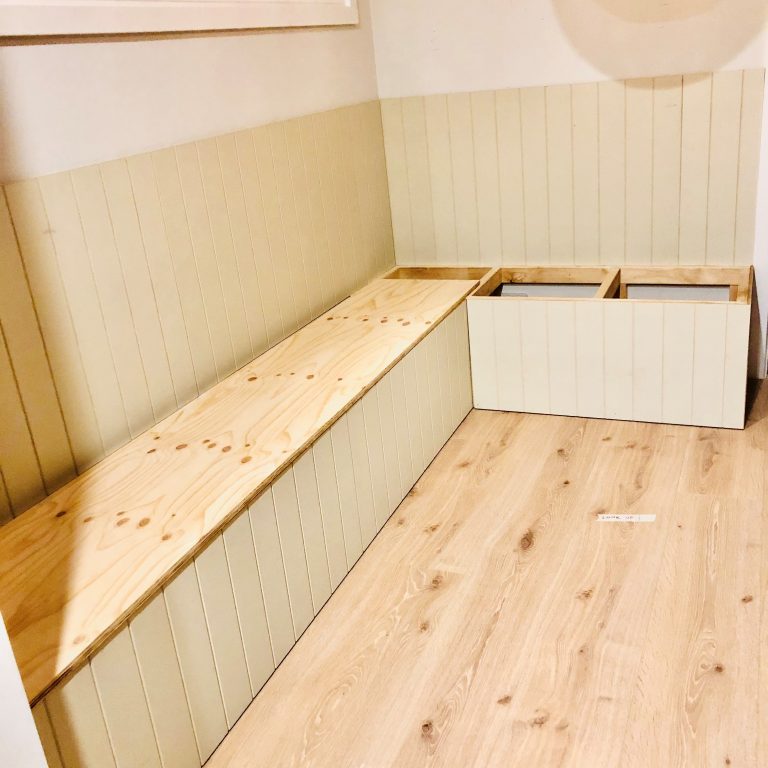 Everyone's favourite task, painting, was the next job and Claire selected Dulux Aquanamel Semi-Gloss in Vivid White (easy to clean for a high traffic areas) to complement the existing Dulux Floral White on the walls. Andrew next cut 12mm MDF sheets to size, and painted those to create the lids to the storage boxes, which in turn act as the seats, and attached them using 915mm brass piano hinges. "Much swearing ensued until Andrew had mastered the pesky mitred edge and was able to reinstall the skirting boards and beading; the dining nook build was complete!"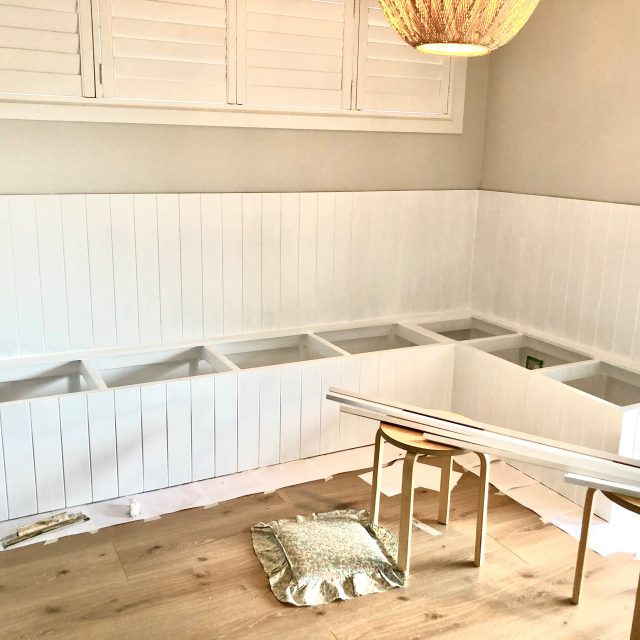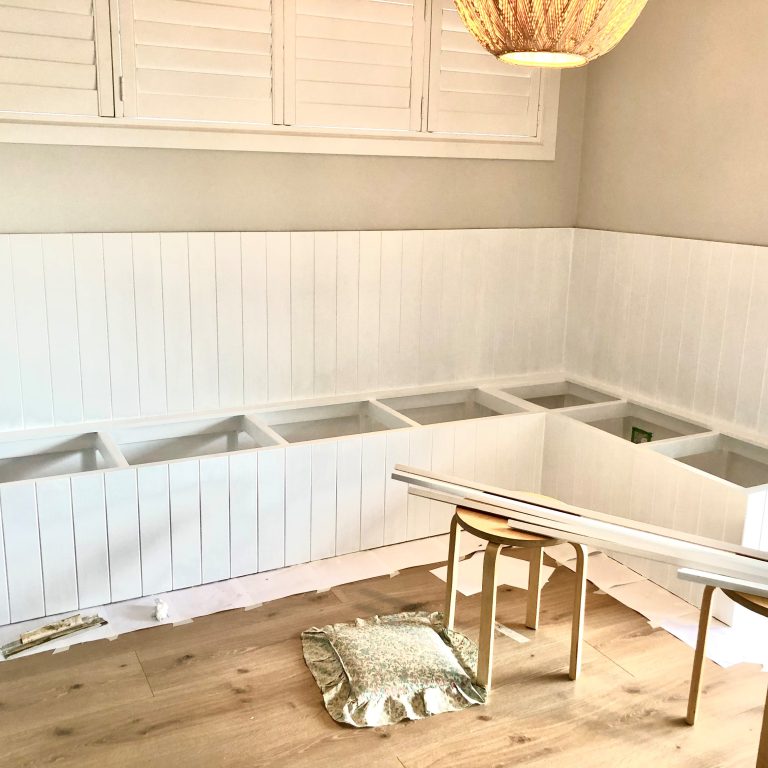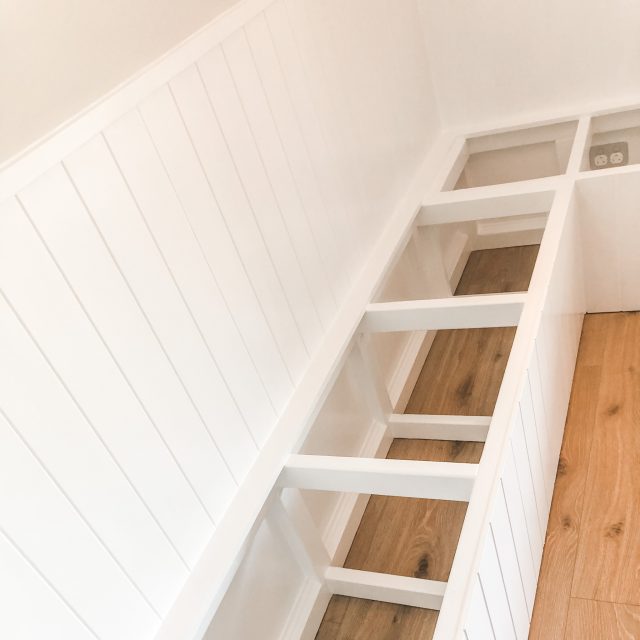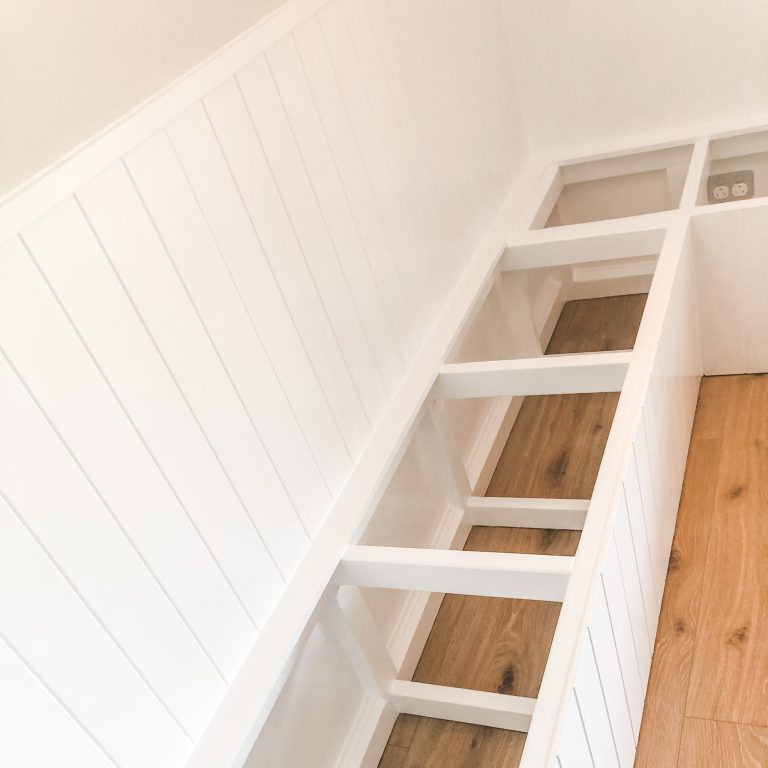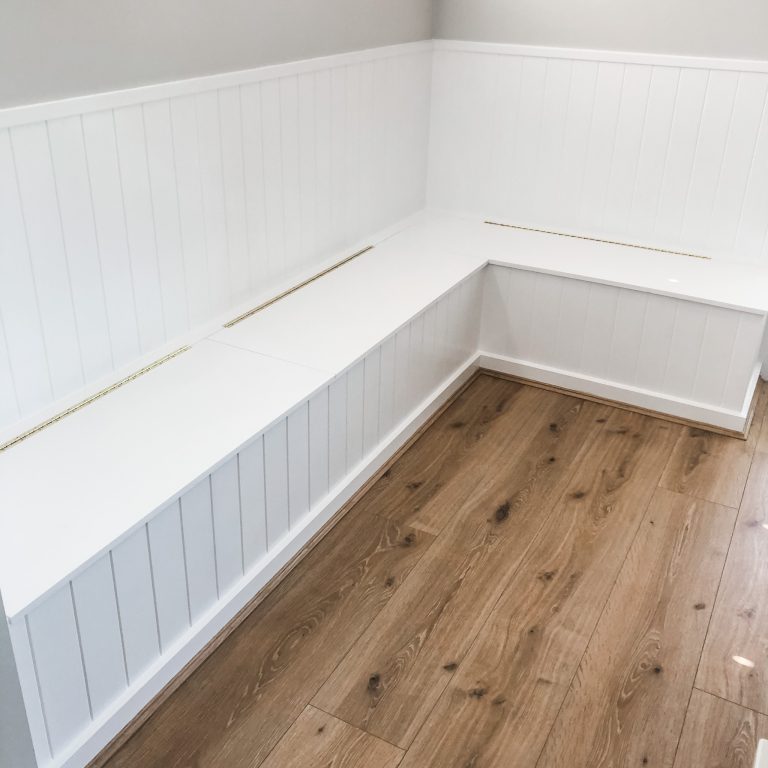 Then interiors addict Claire had the fun job of curating items to style the dining nook. Custom-made seat cushions in a neutral fabric selected from Warwick Fabrics were sewn by a local upholsterer, and Claire chose complementary cushions from Freedom, TK Maxx and H&M Home.
The artwork is by Katherine George, downloaded from Juniper Print Shop (they have a an affordable downloadable range you can print and frame yourself) in two gold Ikea frames. The wicker pendant from The Family Love Tree adds texture and provides soft lighting, perfect for a glass of wine of an evening, says Claire.
A pedestal style round dining table was selected from Temple and Webster to avoid knee bumps, and Claire grabbed a couple of bargain Provincial Home Living Parisian café style chairs from Bunnings for $129 each. To finish the look, a vintage ceramic vase and some faux Eucalyptus branches from Ikea were popped on the table. "Ain't nobody got time to keep fresh greens on rotation," says Claire.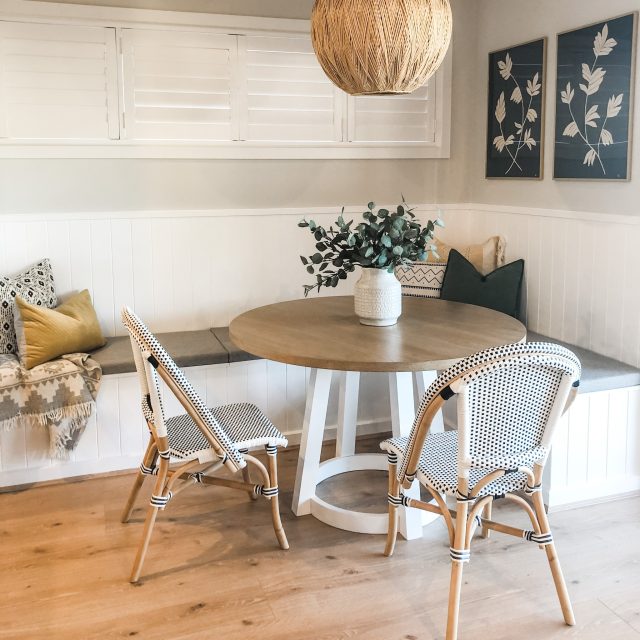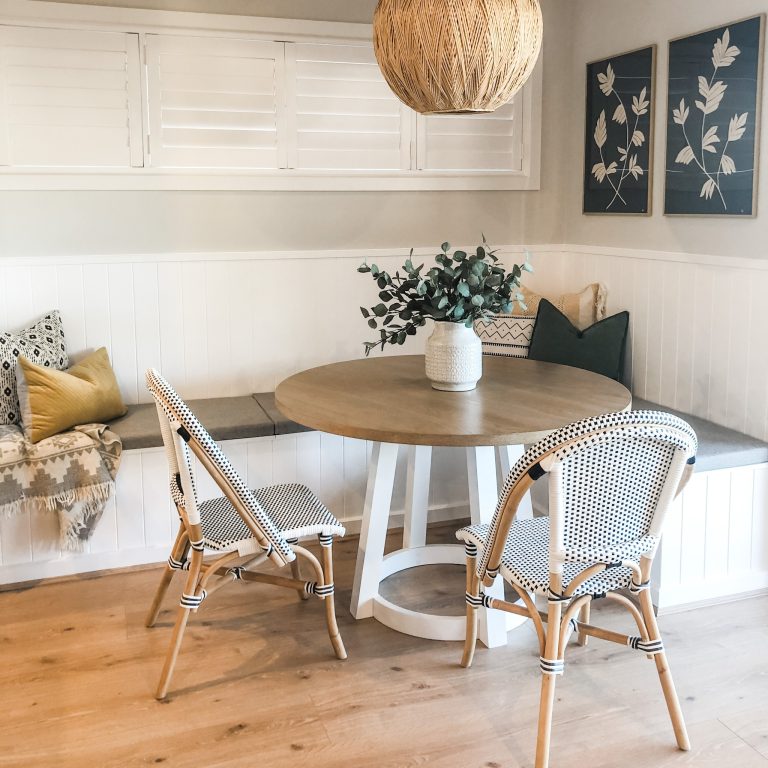 "Coming in at a grand total of around $1,200 (not including furniture), this little space has proved to be the MVP of our home and has added real financial value to our property too."
You can follow their journey on Instagram
What they used and from where
Panelling: Easycraft 900mm x 1200mm VJ lining panels
Paint: Dulux Aquanamel Semi-Gloss and Dulux Floral White
Hinges: 915mm brass piano hinges
Custom seat cushions: Warwick Fabrics
Throw: Knotty throw
Artwork: Juniper Print Shop
Frames: Ikea Lomviken 50cm x 70cm frames
Pendant light: The Family Love Tree
Dining table: Temple and Webster
Dining chairs: Bunnings
Faux eucalyptus branches: Ikea
Got your own DIY project you'd like to share? Contact us to see if it works for Interiors Addict. We'd love to hear from you!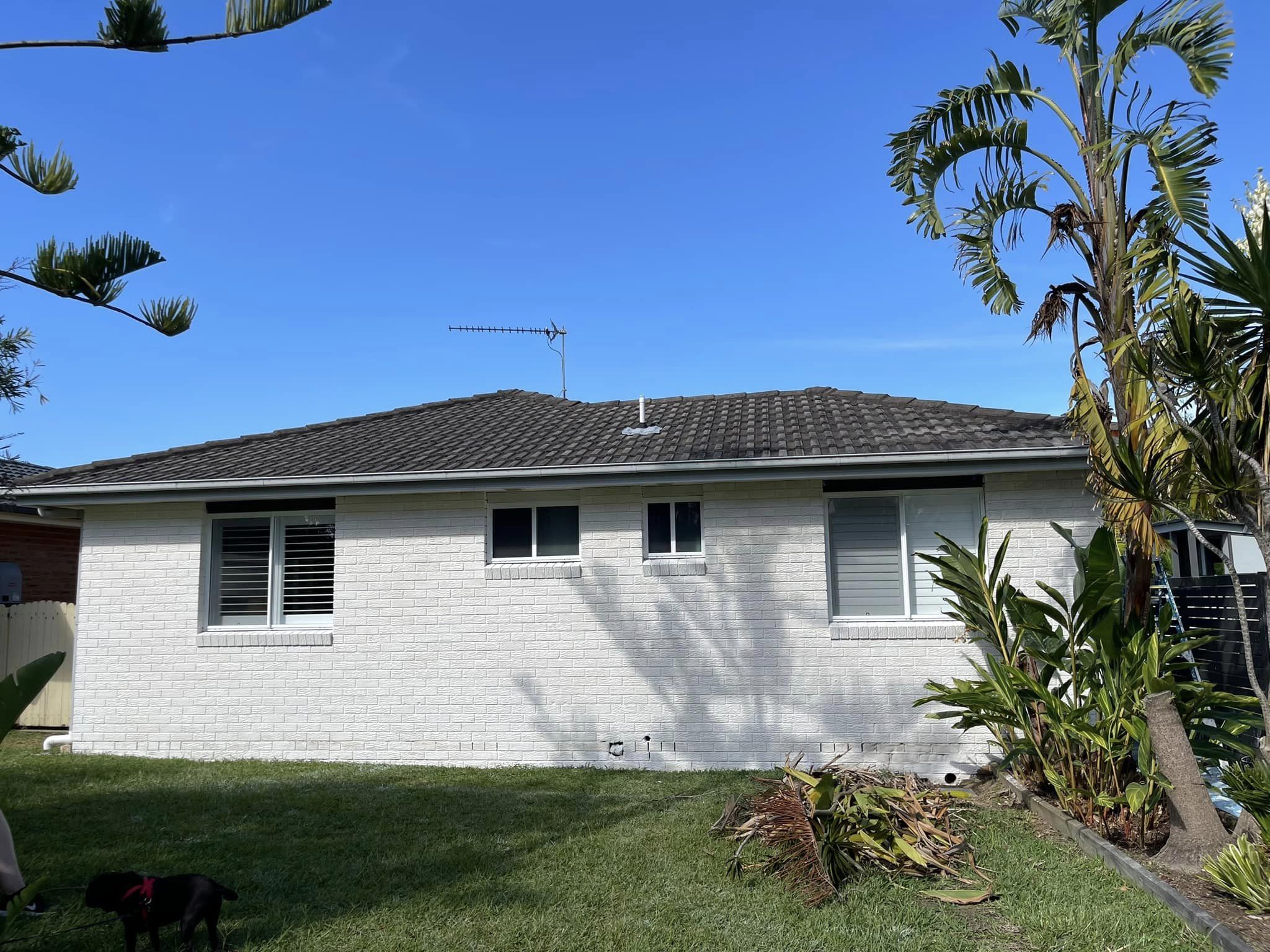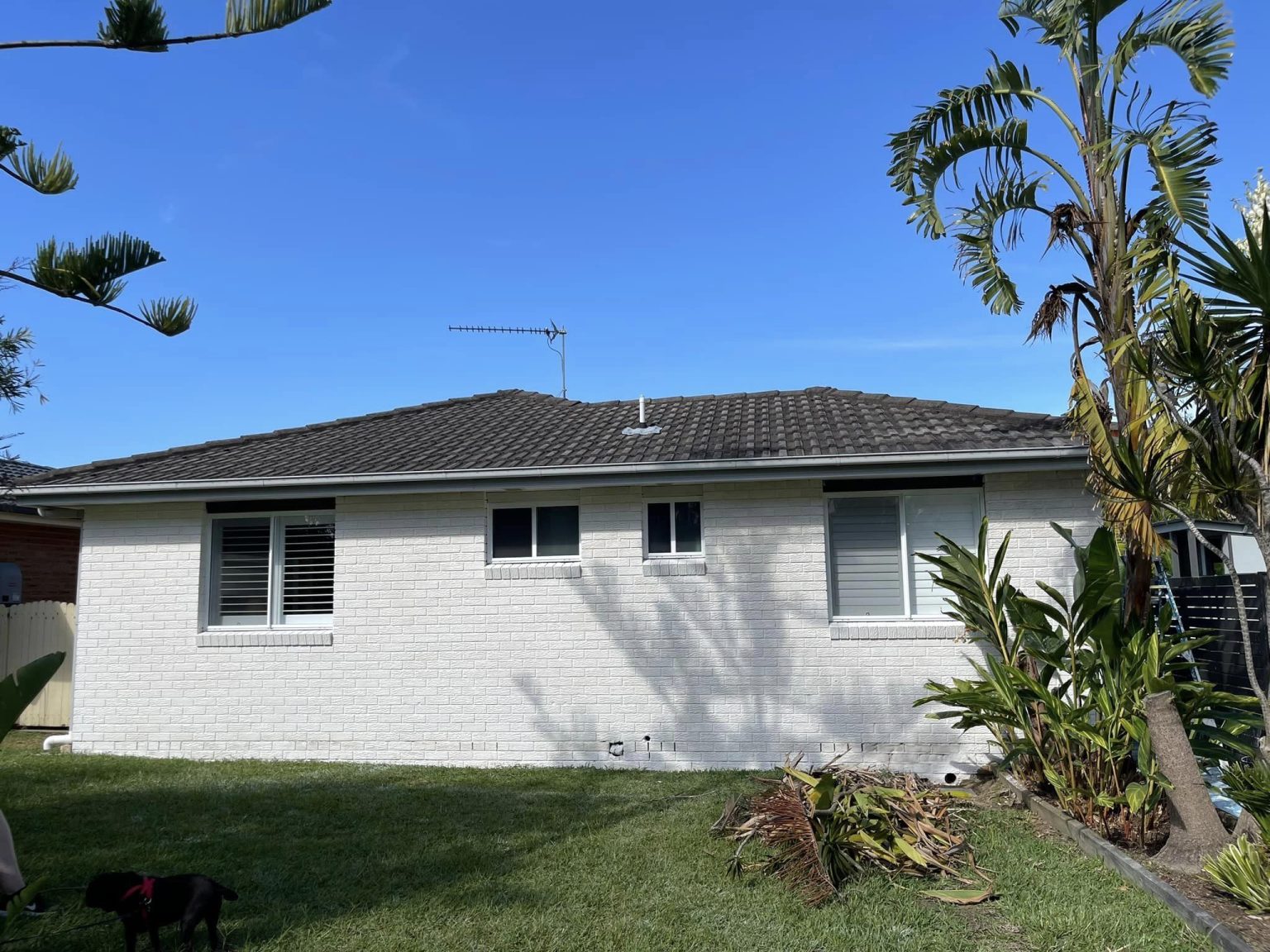 Lime wash blonde brick house makeover for just $50! Really!
We can't believe it either but this before and after exterior transformation by Lisa Purvis cost just $50 and that…