Photography by Jacqui Turk
Creative little minds need an equally creative place to tinker and play. Whether it's a whole room dedicated to crafting, finger painting and train-set building, or a customised nook in the living or dining area, a creative kids zone will help to inspire and nurture their wildest dreams – you might even score some quiet time, too!
So, where to start? Field visual manager for Pottery Barn Kids, Ebony Quaid, knows a thing or two about creating kid-friendly zones that are also super stylish. Read on for her styling secrets as well as some delightful desk inspiration care of Sunday Stanley (daughter of blogger and decorator Briar Stanley, of Sunday Collector).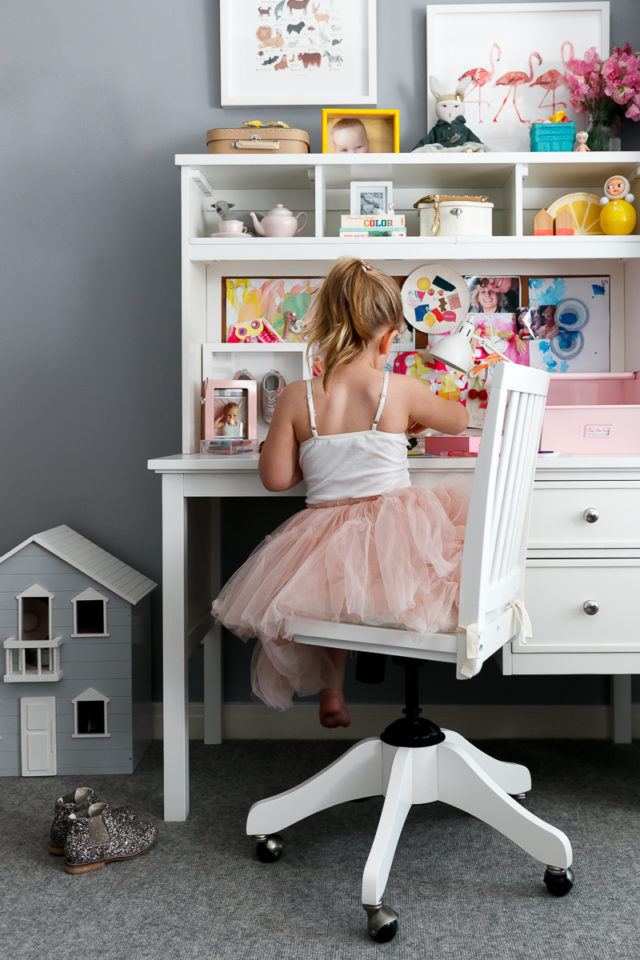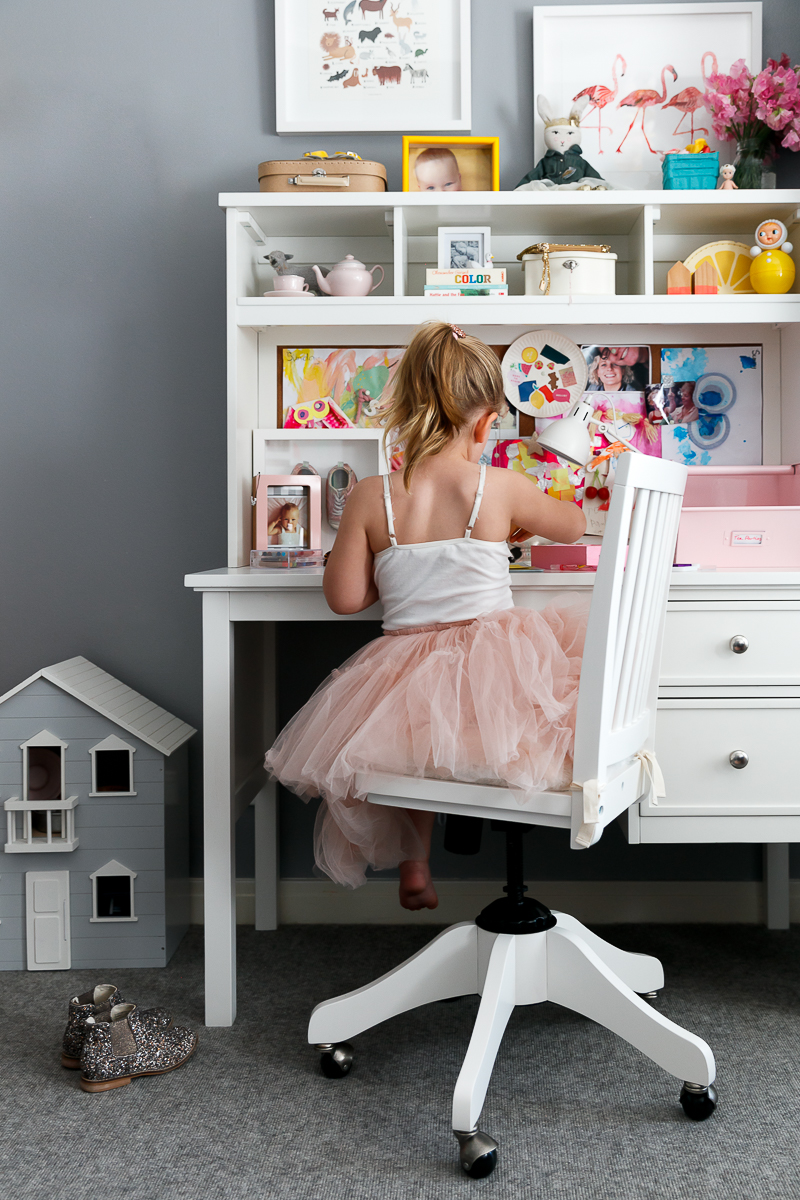 After finding pink highlighter scrawled throughout her diary, Briar decided it was time for her four-year-old daughter Sunday (pictured) to have a creative space of her own. Briar chose the Elliott Desk, $689, & Hutch, $399, and Carolina Swivel Chair, $276, all from Pottery Barn Kids.
"A creative kids space provides a playground for the imagination and allows kids to develop their own sense of individual style," says Ebony. "Allow the room to reflect their personality by working to a theme that incorporates their interests. An easy way to do this is by displaying hobbies, craft projects and keepsakes on shelving and pin boards, or inside gallery frames and shadow boxes."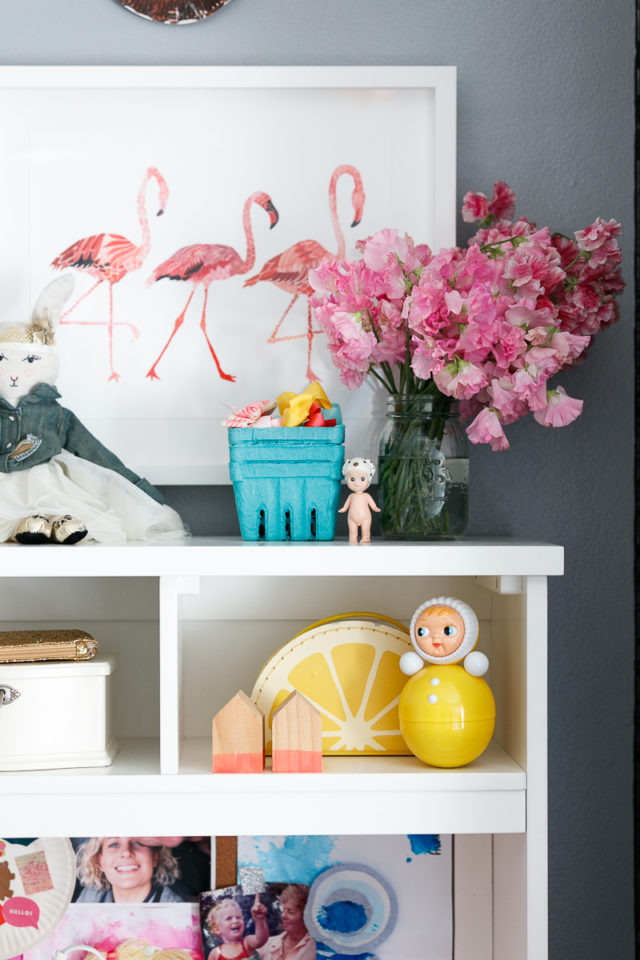 Sunday, who wants to be a police officer and ballerina when she grows up, loves her special space. "I really wanted a desk – it was my first wish for my whole life!" she says.
When choosing furniture for your child's creative space, Ebony points out that it's important to consider the longevity of each piece. "Choose a kid-sized table that will grow with your child, such as the Carolina Grow With You Craft Table. Keep in mind that the volume of projects and toys will grow as your child grows, so plan ahead for storage – look for furniture pieces that do double-duty, such as a desk with a hutch or craft table with extra drawers."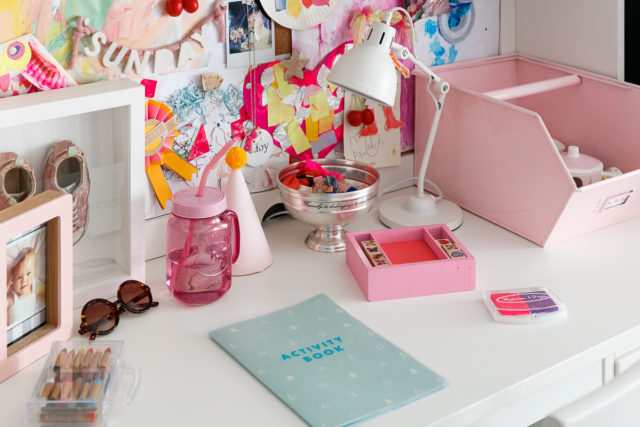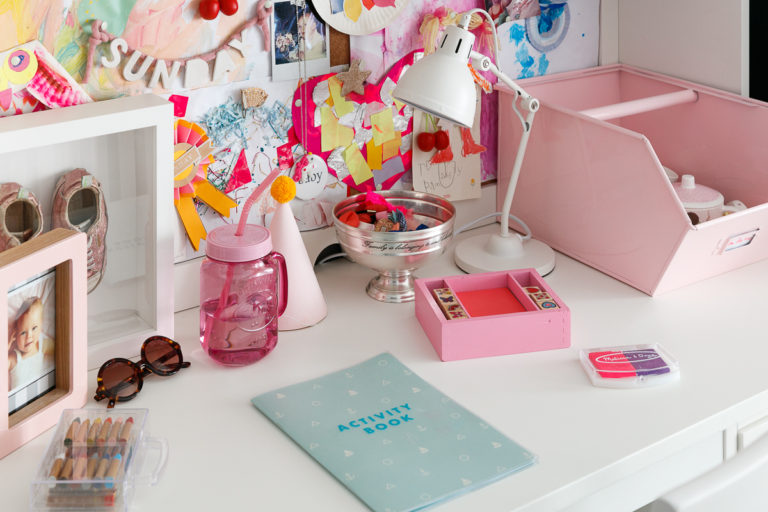 "I make things for my Mum to put on the cork board in front of me. I make scary things and pretty things, pictures for frames and stickers. I make everything actually! I love colours so much!" says Sunday.
If you don't have enough space to be able to dedicate an entire room to a kids zone, think about incorporating one into your living or dining area. Often an unused nook is all you need. "A functional piece of furniture such as a desk or storage unit can be integrated into a pre-existing space and customised for kid-friendly activities," says Ebony. "Then add a small, colourful rug to visually differentiate the play area from the rest of the space."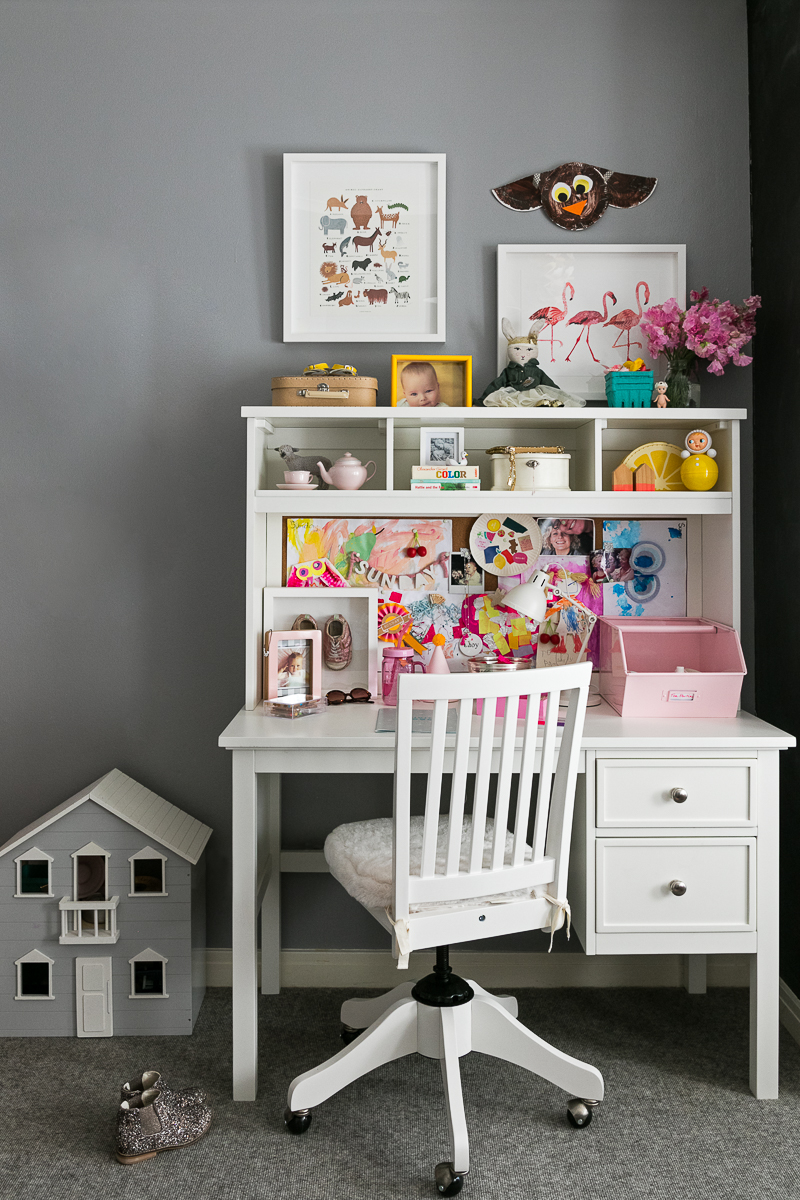 "With its simple lines and crisp white colour, the Elliott Desk & Hutch is a perfect fit for Sunday's eclectic little room which is made up of grey walls and pink accents," says mum Briar.
Need some help creating your kid-friendly zone? Pottery Barn Kids offers Free Design Services – and there's no obligation to purchase! Book your appointment in one of their stores today.