Get our FREE eBook: 10 tips to fall back in love with your home
This very popular post has been updated for 2019.
Launched in 2013, I Love Linen started as just bed linen and has expanded to include table linen, homewares, towels and more. When it comes to your bedroom textiles, you'll find pure cotton and linen, organic bamboo, kantha quilts, cushions, mattress toppers and more. We love the mix of plains and patterns, layering extras like pompom throws, valances and pillowcases, and all great quality and at very reasonable prices. "We strongly believe in continuing the tradition of supporting artisan woven textiles, and are proud to share this beautiful and affordable curated range direct to your home."
Whether you're after on-trend crumpled plain linen or crisp, white, hotel style sheets, it's a great one-stop-shop!
We also love their tagline: lovely things for lovely people!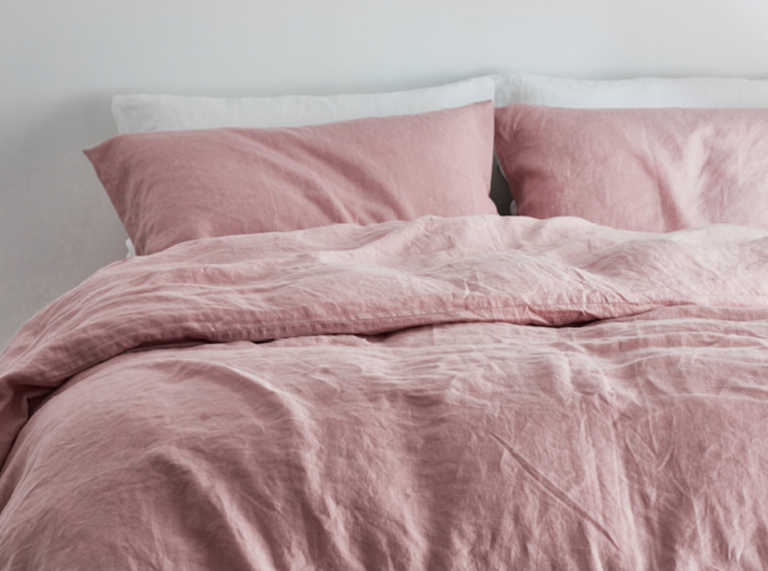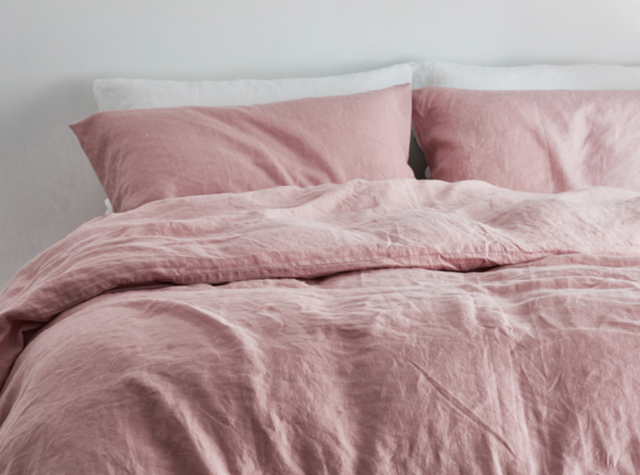 Launched in Melbourne in 2012, Kip&Co was founded by sisters Kate Heppell and Hayley Pannekoecke and best buddy Alex McCabe. Their bold designs and trademark giant tassel throws have become cult bestsellers and they do a great limited edition collaboration too! Collection after collection, year after year, we love this brand more and more.
What started as a bright, colourful bedding brand, quickly expanded into a vibrant lifestyle brand, as the girls brought their fun and stylish aesthetic to products for every corner of the home, and every member of the family. Now with a global following, Kip&Co continues to be inspired by the girls' simple passion for interiors that are full of joy, laughter and the colour of life.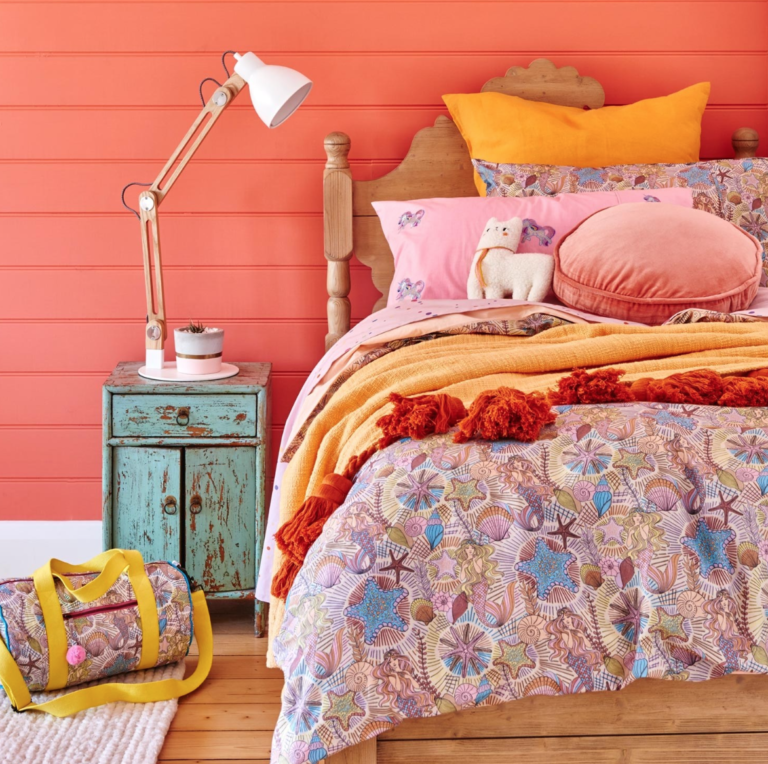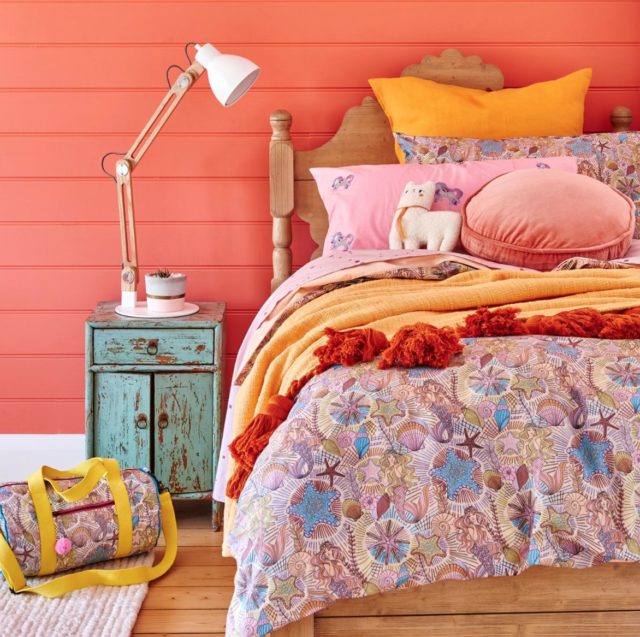 Aura Home is now a very established brand, sold online as well as in the likes of Myer. Founded in 2000 by Tracie Ellis, and inspired by years of global meandering, they design everything in Melbourne, and while we seen many trends come and go, they believe it's their forward-looking approach that sets them apart. They've evolved from muted, earthy tones to extravagant colour, and then to subtle pastel. We think they have just the right amount of pattern and texture these days!
They've expanded to sell things such as rugs, ceramics, towels and more, and now have a beautiful concept store in Malvern too. I'm a fan of their ticking stripes and tie-closure Maison quilt covers.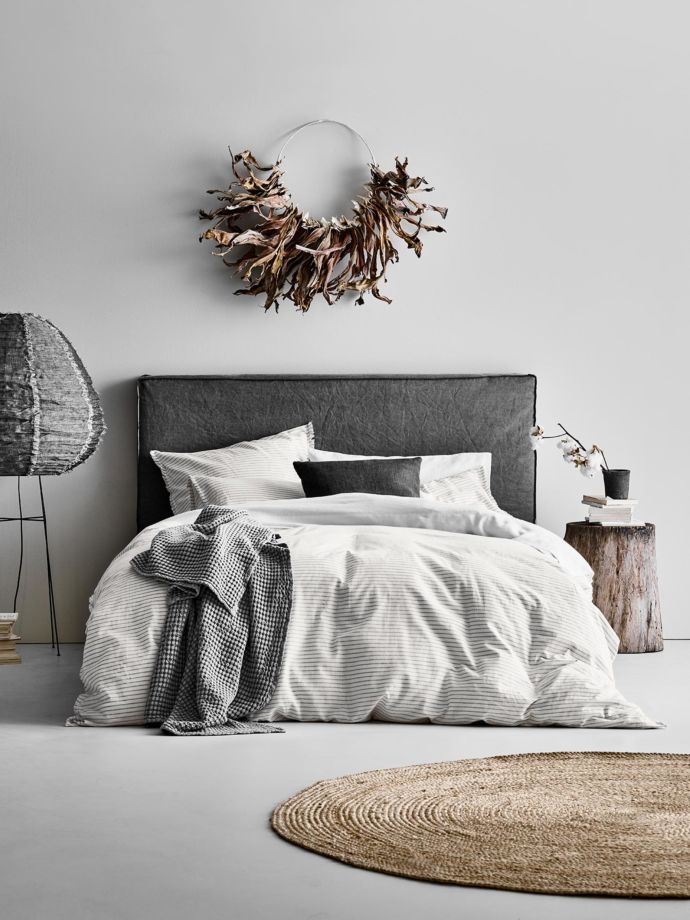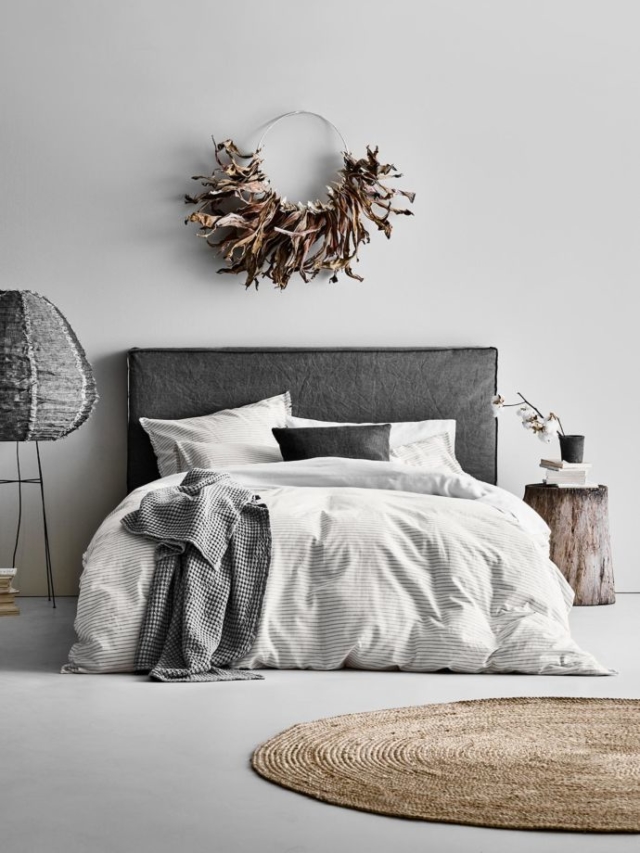 We just love Rachel Castle's fun but sophisticated linen range, mastering mix and match and making bright colour acceptably grown up. You're probably familiar with her spotty sheets, velvet penny round cushions and limited edition screen printed tea towels, which get snapped up and framed as affordable art. castle's all about pops of colour and a bit of whimsy.
On the website you'll also find beach towels, bags, sweatshirts, Rachel's original artwork and prints and more. I have countless grey linen doona covers and my castle one is my fave. So much so I have now actually worn it out from years of washing and use!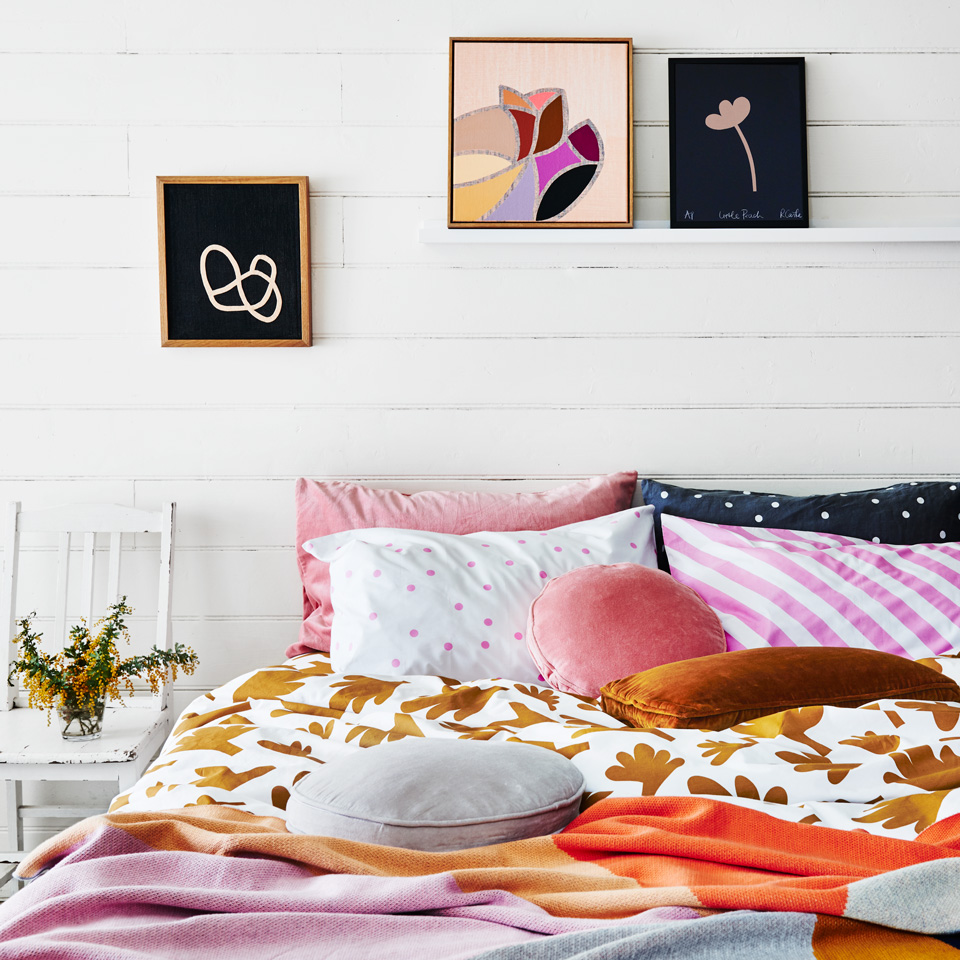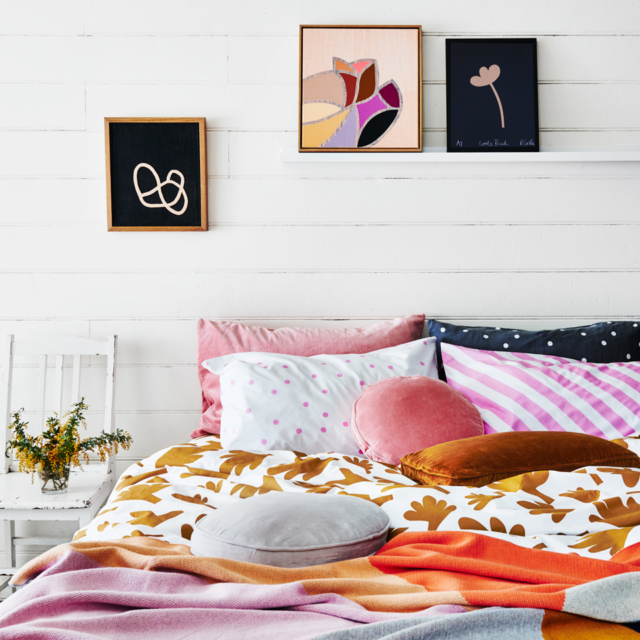 Another great small Aussie linen brand for high quality, classic, muted linen. They believe in products that last, great customer service and only use European flax linen. Founder Nicolle Sullivan believes using beautiful things in our everyday life can make us feel happier. Agreed! They also sell table linen, throws, cushions, robes and more. Shipping is free on every order.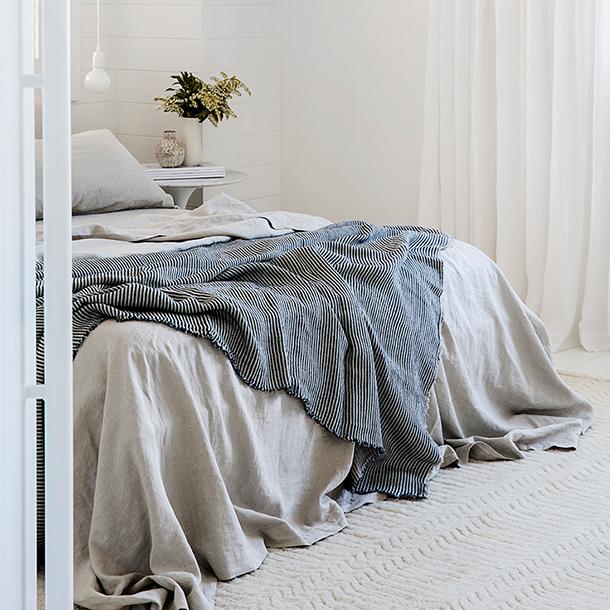 Just another plain linen brand? Maybe! But they get top marks for branding, packaging and colour choices! Great quality, great colours and free shipping worldwide.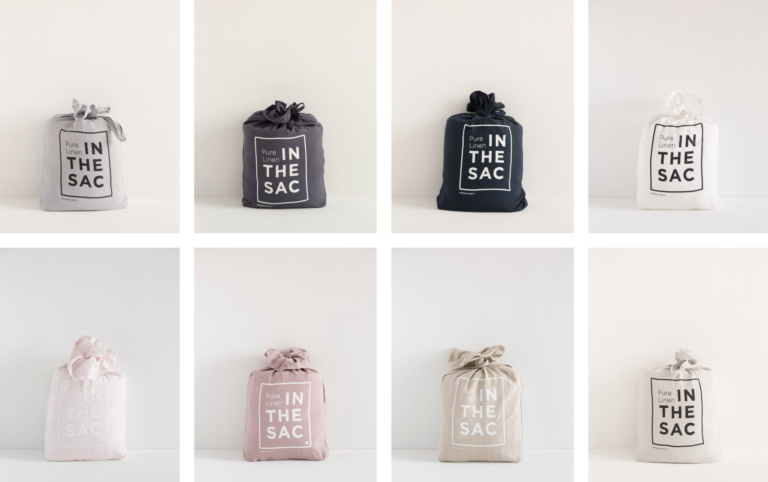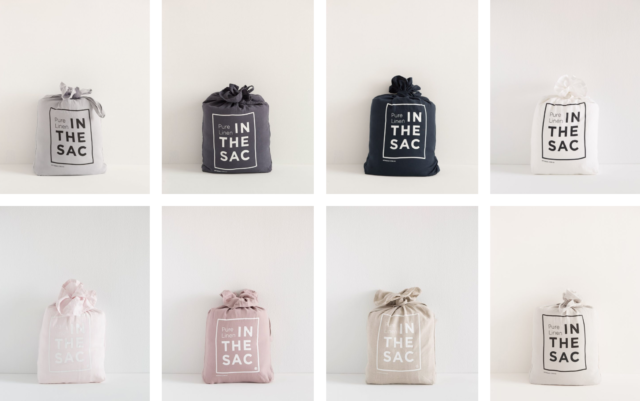 Of course, no Australian linen roundup is complete without Sheridan! People will tell you how the sheets they received as a wedding gift are still going strong, decades on! And I find their sheets just feel amazing too! Cotton, silk, linen, plain, patterned, modern, classic, colourful, from 250 to 1200 threadcount and everything in between, they have it all! Founded in 1967, Sheridan is a household name synonymous with quality (you'll find them in Qantas first class, no less). In recent years they've done some great collaborations too. I find it's a great place to buy bed covers (or coverlets) which can be tricky to find in Australia.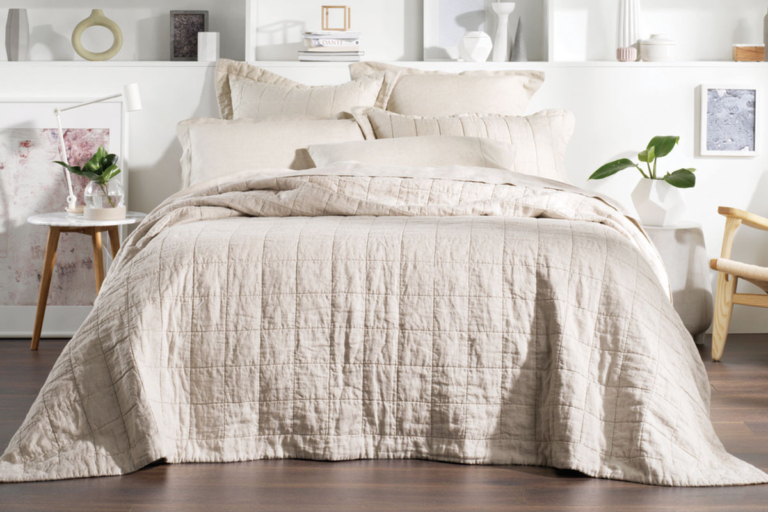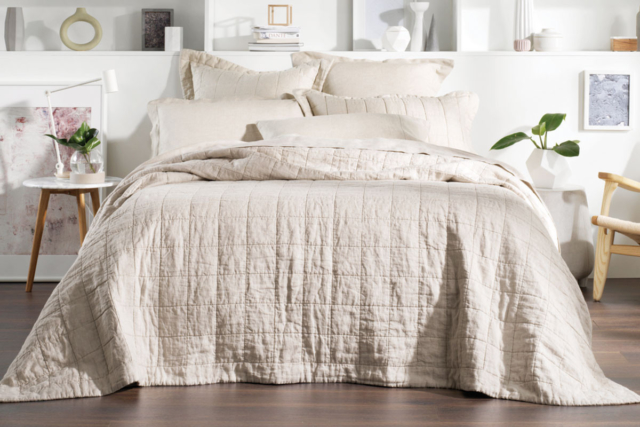 We hope you found this list useful. Please let us know who you'd add!