If there's one thing Australia's proving itself to be excellent at in the last few years, it's bed linen. Why would you even think about importing something? There are so many amazing options right here, to suits all tastes from the most classic linen to the most colourful, clashing prints and patterns!
Major Minor: One of the few Aussie bed linen brands based in Sydney rather than Melbourne, I love Major Minor's choice of colour palette. There are plenty of places to buy linen (and by that I mean the actual textile), but their colours are great, they let you mix and match and the prices are good. It's run by mother and daughter Anne and Hannah.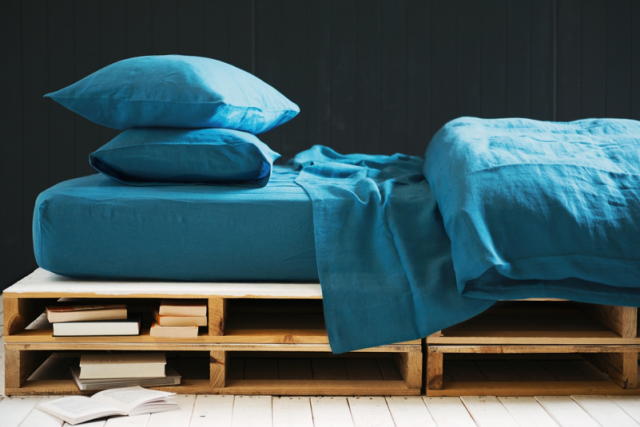 I Love Linen: This online store has everything, from plain basics to fun prints, hotel quality linen, cushions and more! And the prices are amazing!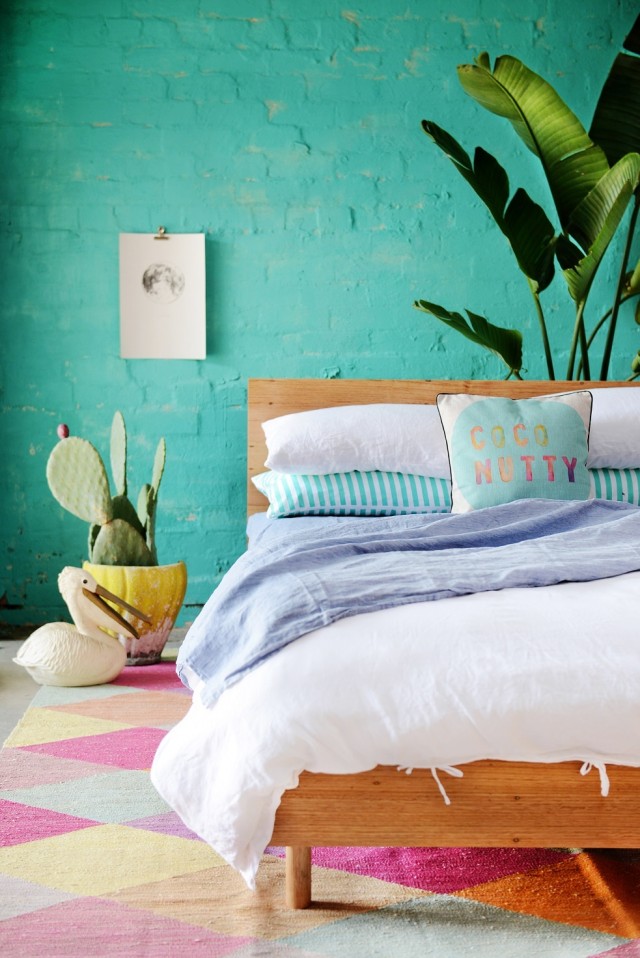 Kip & Co: The girls at Kip & Co only launched their fun brand in 2012 but they've produced so many must-have collections. This year, they also branched into kids and cot linen, towels, beanbags and bath robes, collaborated with other independent local brands, as well as Manchester giants Adairs. These girls are on fire! "Kip & Co's collections are inspired by the everyday and the out of the way – life's big moments and its sunny days, laughter, adventure and the next sip of champagne."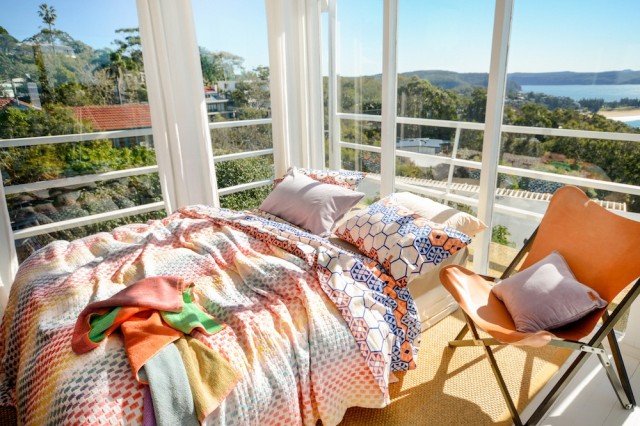 Aura by Tracie Ellis: Collection after collection, Aura nail it! On trend colours and prints combine with great quality textiles and a good value price point. I love their cushions and napkins too. I'm a big fan!
Bonnie and Neil: Known more for their cushions and timber tiles, this super stylish and now very well known Melbourne duo have branched into bed linen. Hooray! There's only one design currently, but we're hanging out for more in future!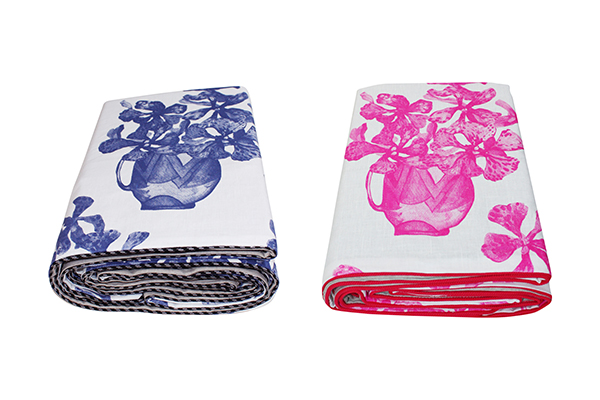 Rachel Castle: The QUEEN of fun bedding, everyone knows Rachel's neon spotty sheets and fun printed pillowcases. While you're there, pick up a screenprinted teatowel to frame as affordable art and you'll be in great company with all those people whose hip homes are in the magazines.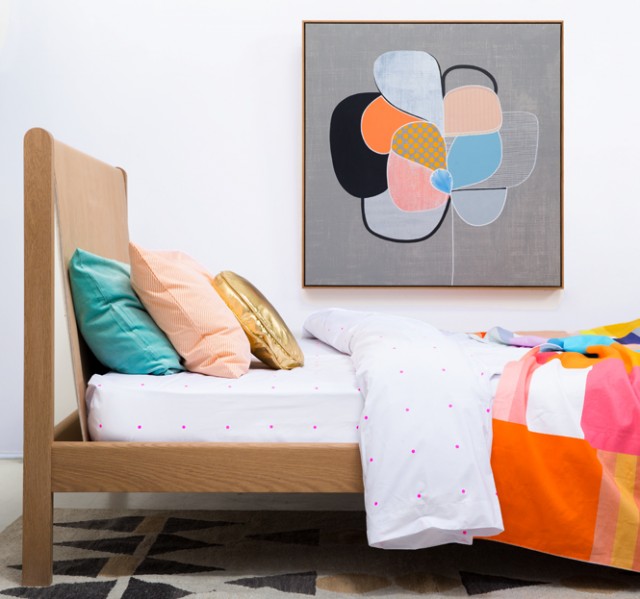 Hale Mercantile Co: Another discovery this year, if linen's your thing, you must check out this great quality Melbourne brand, importing from Europe. These guys are linen snobs (you can read more their high standards here!) and the finished product is delightful. At heart, I'm a scrunchy, soft, creased linen kind of girl. And if I don't have to iron something? Well, what's better than that?! I love their round 'macaron' cushions too.
Feliz Home: We only discovered them this year but we love their fun brights pared back with crisp whites.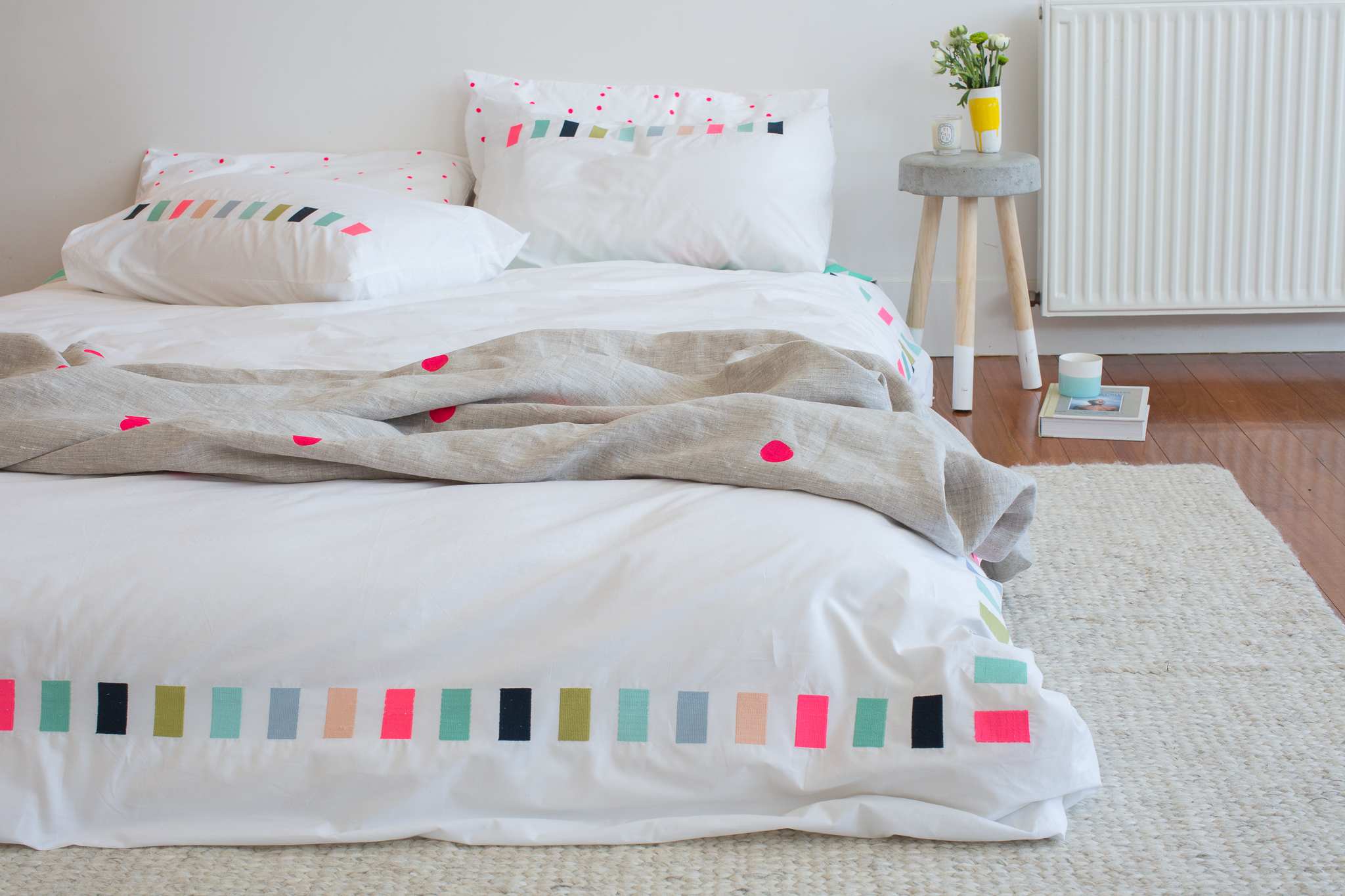 Country Road: The biggest, most established brand on our list, you can't argue with Country Road's easy to live with bed linen designs and the quality is great too.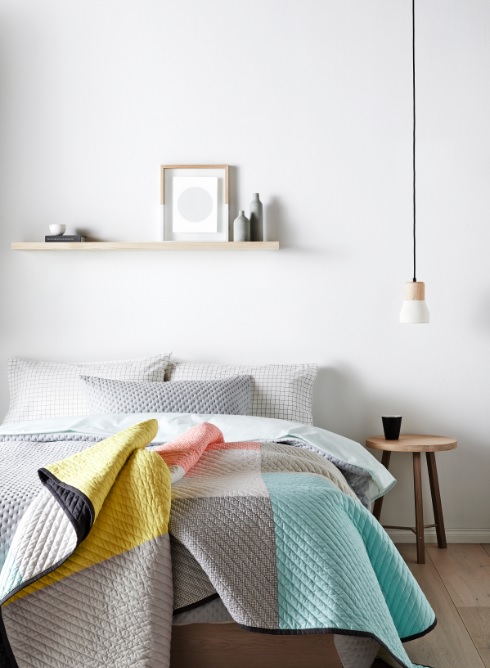 Adairs: Also on the high street and with a great online store, you can't go past Adairs for variety and value and they often have sales. As well as their own brands like Home Republic, you'll find Kip & Co's range especially for them, Florence Broadhurst, Aura and many more.
 We hope you found this list useful. Please let us know who you'd add!
Coming soon: The best places to buy buy Australian kids' linen!
GET OUR FREE EBOOK: 10 WAYS TO FALL BACK IN LOVE WITH YOUR HOME

Love this read? Sign up to our newsletter to get the best posts to your inbox every week!