As regular readers will know, we have a soft spot for storage around here and the brand new Lugna range from Bunnings is scratching that itch in the most stylish of ways. Inspired by European design, the customisable Lugna range comes in five colours and a wide range of cabinet heights, widths and depths. Made for DIY assembly, the cabinets can be fitted with shelves, hangers or drawers and finished with your choice of doors or handles.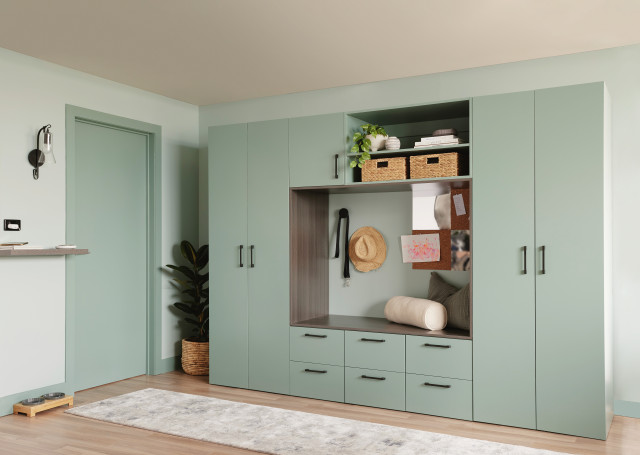 "We're really excited to launch Lugna in Bunnings stores across the country with the full range available to shop online. The new range offers storage solutions that are functional, beautiful and can be customised to suit any space, allowing you to create a design you love whilst hitting your budget," says Bunnings national room furniture and shelving buyer Jane Cox.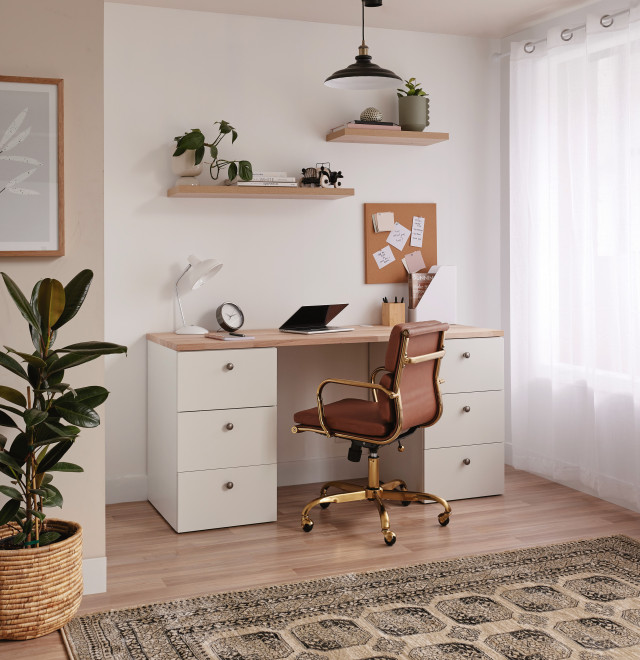 The range is an ideal storage solution for anywhere in the home – think wardrobes, linen cupboards, mudrooms, home offices, kids' play spaces, entertainment units and under-stair storage. You can also plan out your space with the easy-to-use online planner. "The online planner offers an easy and interactive tool you can use to visual your design, plan the perfect layout, cost your project up and explore design details like finishes and handles," says Jane.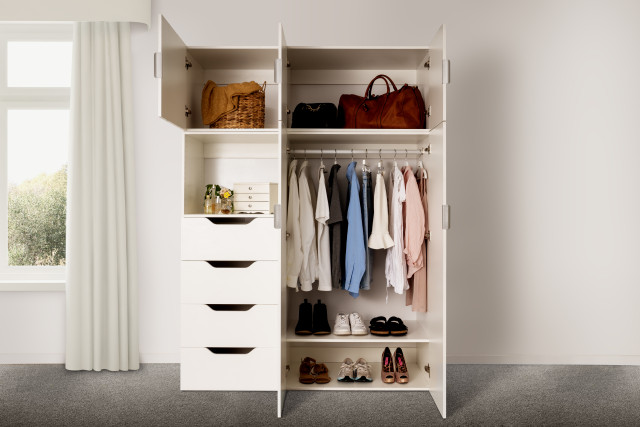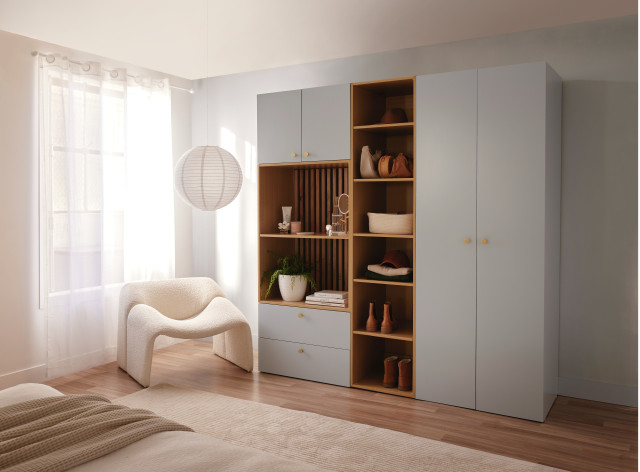 The range comes in mist, white, sand, storm and cove and three depths, four widths and five cabinet heights. You can also easily dismantle and reassemble the storage as your needs change.
A selection of the Lugna storage range is available to shop in most Bunnings stores with the complete range available to purchase through the special orders desk in store or online.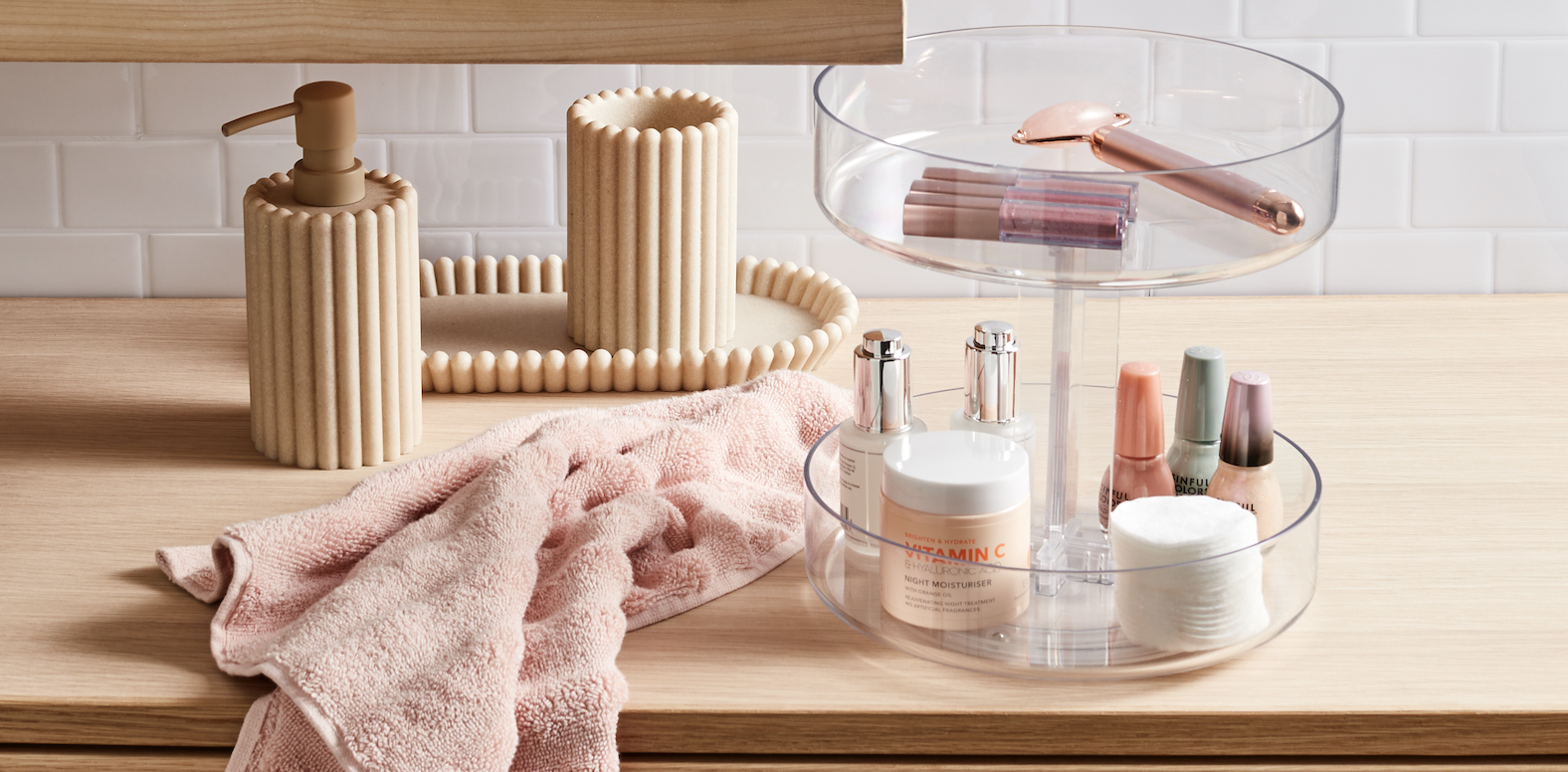 Our picks from Kmart's latest homewares and storage
Kmart's latest home range boasts on-trend products encapsulating neutral tones and pops of colour. In store and online now, we've picked some of our favourites which are sure to sell out! The in-house design and buying team have curated this latest drop with customer's lifestyle and budgets at the forefront. They've taken inspiration from globally trending palm and seashell silhouettes in a fresh take that is reminiscent of the iconic Australian and New Zealand beachside. Customers will be able to find manyl new shapes and pieces throughout this range, including handcrafted and artisanal pieces that will provide them a simple…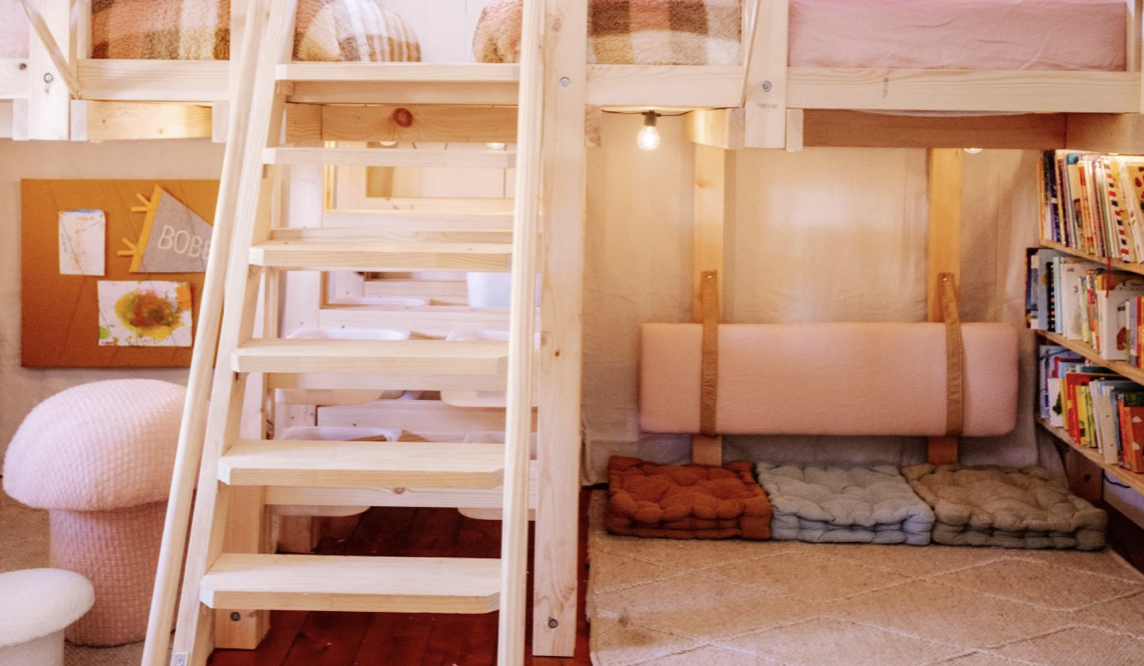 How to: DIY queen's magical bunkbeds for daughter
Geneva Vanderzeil is known online for her amazing knack of creating beautiful things out of the most basic materials and her upcycling is beyond impressive. But she has excelled herself with this incredible bunkbed (and so much more!) for her daughter Frankie (with husband Ben's help). Today, she's sharing how. "For this project, I was initially thinking it would be a simple hack or upcycle of an existing bed, but I looked at what was around and found most things to be unreliable or expensive. Ben suggested we could probably make something ourselves from scratch for less than a basic…