Nestled in the heart of Wagga Wagga, NSW, this 1980's family home was given a contemporary makeover recently with just four elements – paint, decorative paint chips, sealant and fresh brass doorknobs. "It was my husband's Nan's house and while she is still alive, she had become unwell and didn't live there anymore. We moved into her house when I was pregnant with our first child and ended up buying it from her and that's when the renovations commenced," says Kasey Thompson, who lives in the home with her husband and two small children.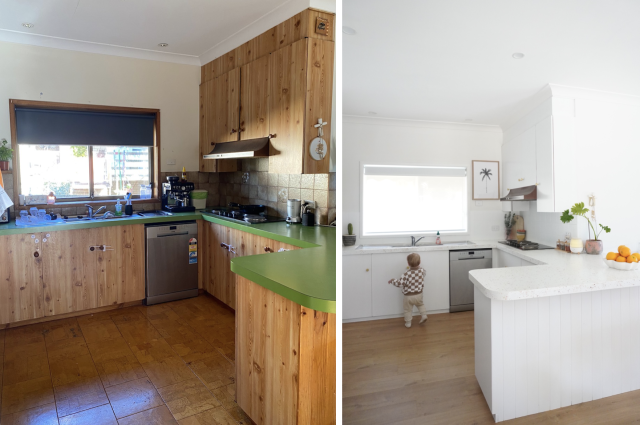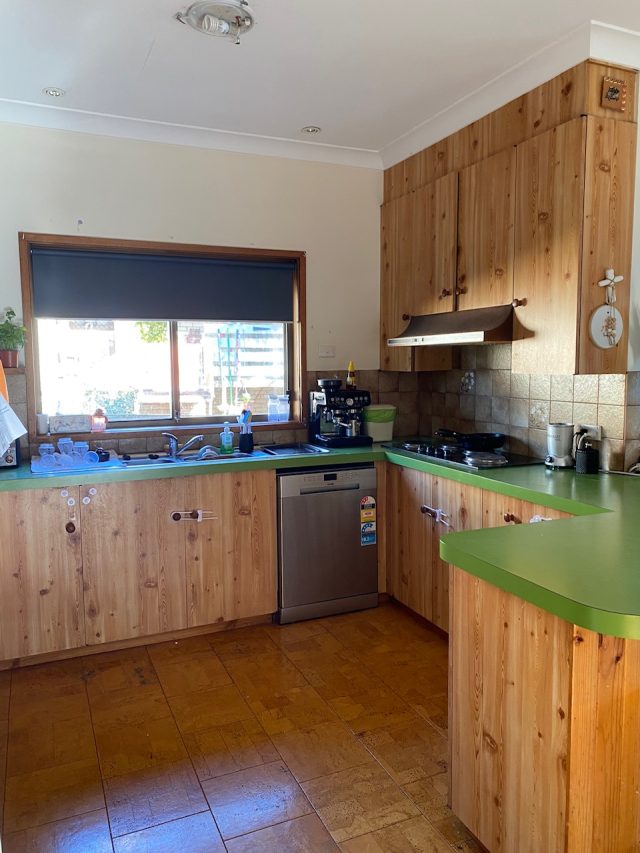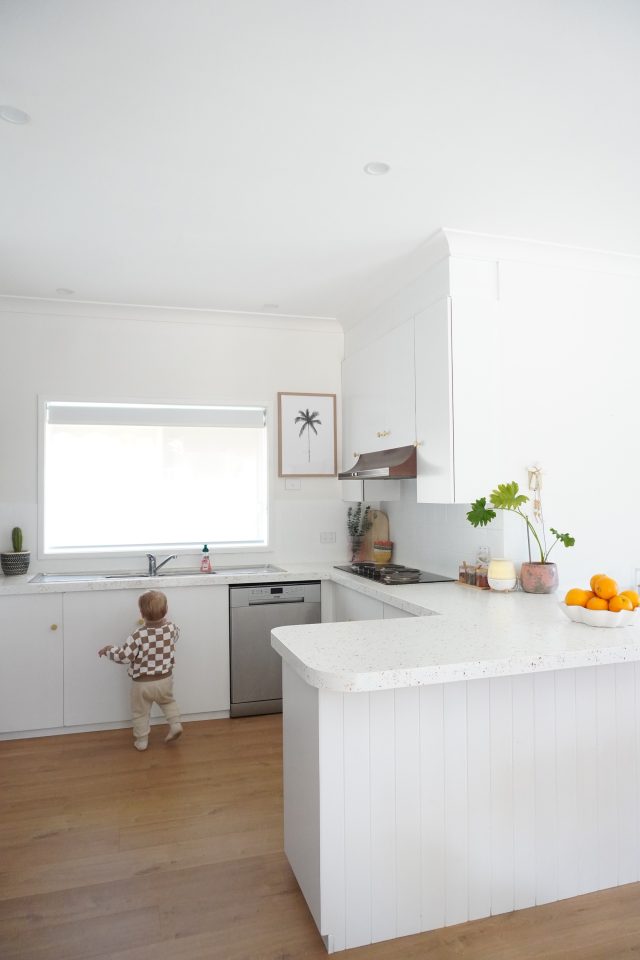 Initially planning to stay in the home for some time, the family set about renovating all the spaces but left the kitchen area until last. Somewhat frozen in time, the couple were keen to brighten up the space which featured knotty pine cupboard fronts, slate backsplash tiles and a bright green benchtop.
"We originally had bigger plans for the kitchen but mid-way through our renos we decided to move to the coast, so we wanted to finish the house off in a stylish but budget-friendly way," says Kasey who plans to lease the house out when the family makes its sea change.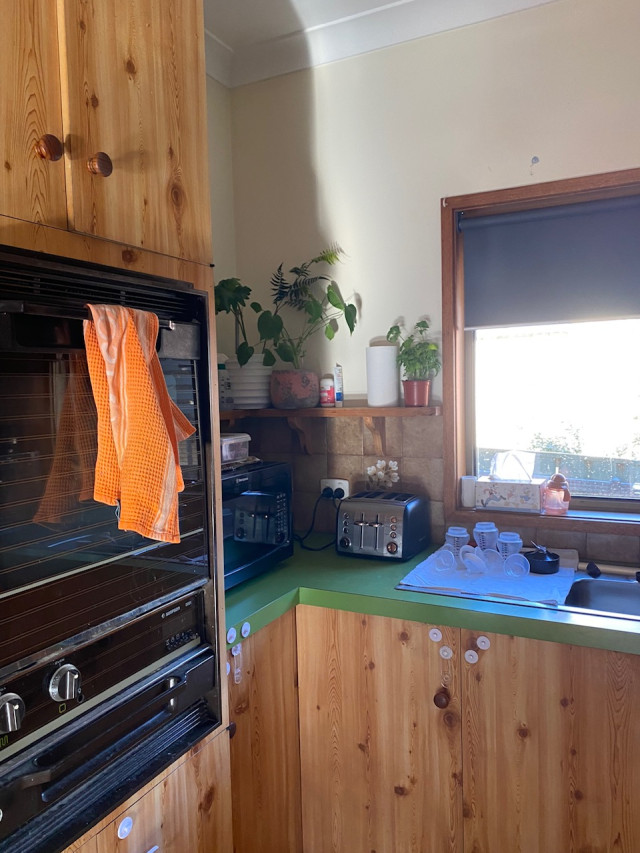 Setting themselves a challenge to transform the kitchen without breaking the bank, the couple explored various options before settling on the Dulux Renovation range, despite the mixed reviews they found online. "There were lots of bad reviews and some good ones, but we've found the product to be great. We followed the step by step carefully and it's held up really well – we've had no flaking at all," says Kasey who used the paint on the kitchen cupboards, splash back and bench top in a standard white shade and turned the timber-heavy space into a light, bright haven.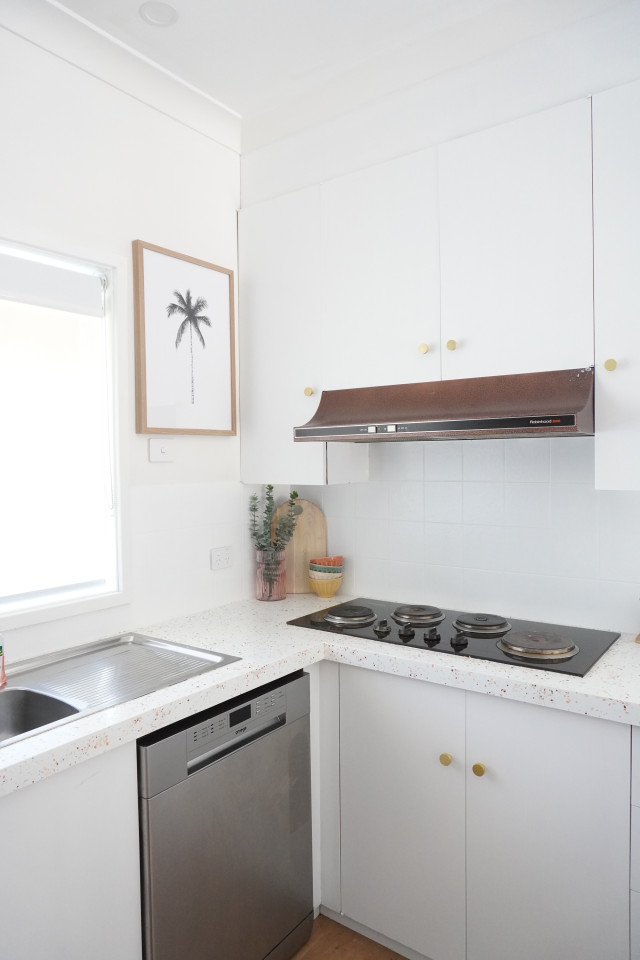 Finally, Kasey added some brass handles sourced from Bunnings and finished the benchtops off with Kmart Paint Chips and a sealant. "I feel like when Kmart hacks go well they can be really great and we found the paint chips to be easy to scatter once I got the hang of it. The benches are my absolute favourite part of the reno. They're lovely."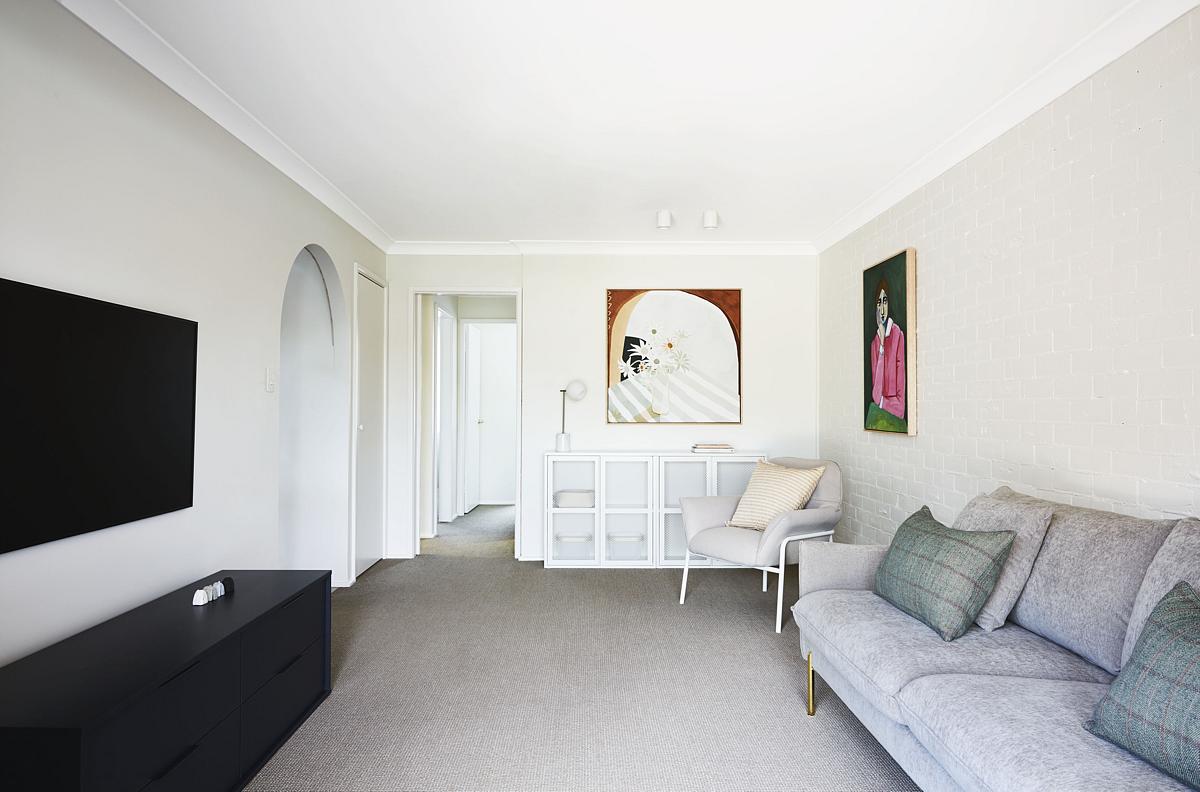 1980's arch inspires amazing apartment before and after
When interior designer Kathryn Trentini bought this 1980's Port Macquarie villa she saw a lot of potential and was particularly inspired by its original archway design. "I loved that the arch was still there, and it really represents that era.