When it comes to renovating and decorating, space is a major factor to consider, especially if you have a compact floorplan without the luxury to extend its footprint. Ex- Blockheads Brad and Lara Cranfield, recently renovated their dream Byron Bay family home, taking it from shack to shrine with an enhanced and maximised small space.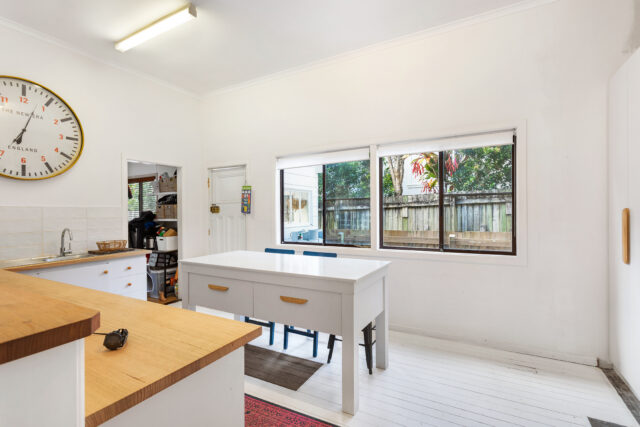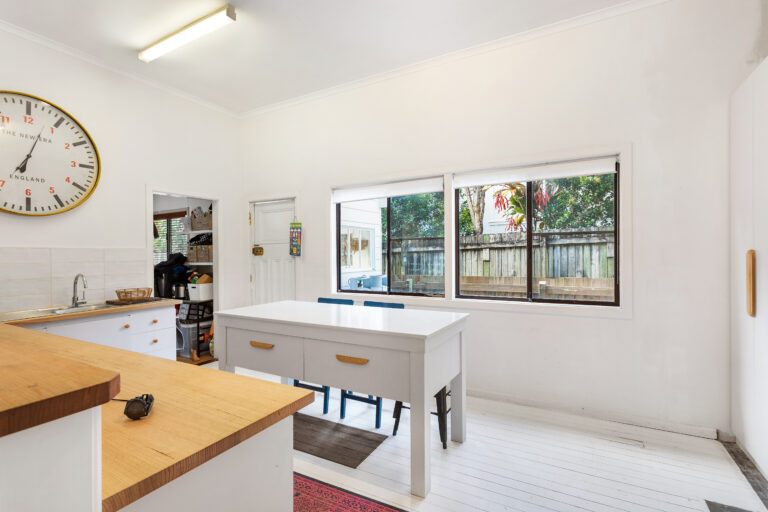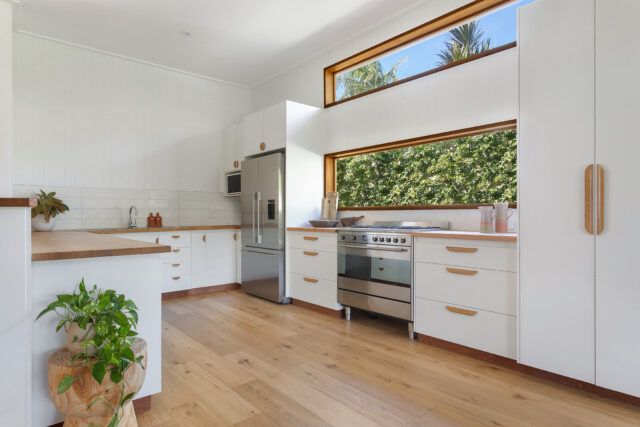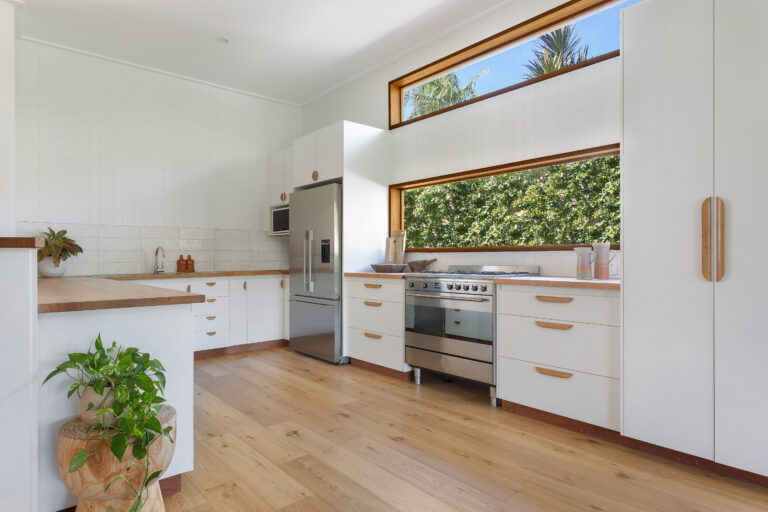 They've shared their top five design elements to consider when designing your home to maximise space.
Flooring
"Living close to the beach, the interior of our home was always going to be beachy – we wanted it to be light, bright, and make the room feel spacious so that it could stand up to family living – that's where flooring came in," says Lara.
"We selected a beautiful light oak timber floor. Not only was this a practical decision, but it also met our budget and desired aesthetic. By selecting lighter flooring, we were able to visually open each room, particularly smaller areas such as the bedrooms and home office, making each look and feel larger.
"Installing the flooring so that it ran along the length of each room was critical in visually elongating the rooms, making them appear larger."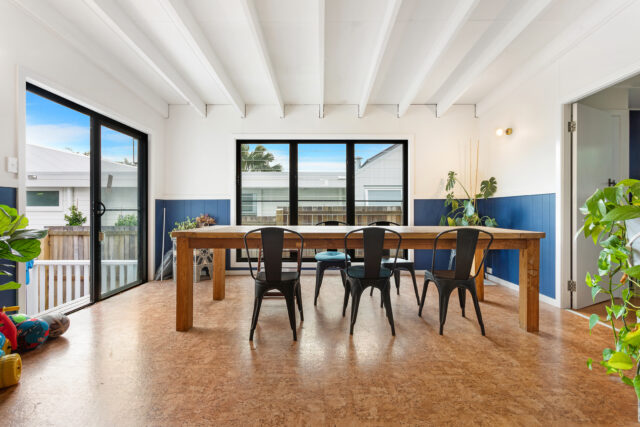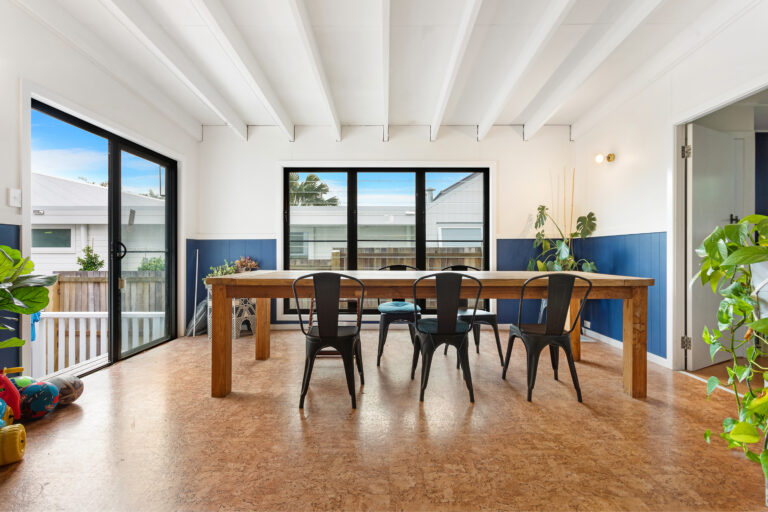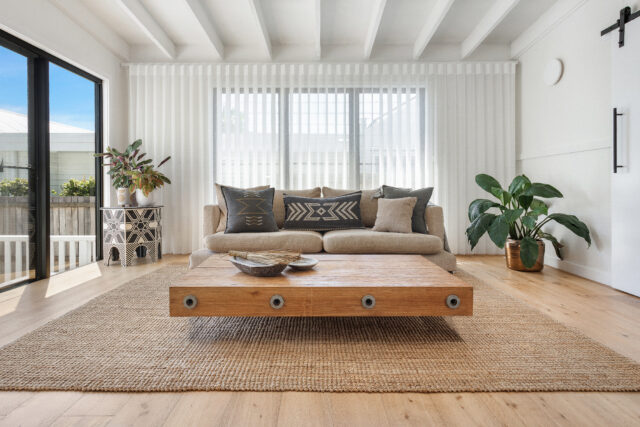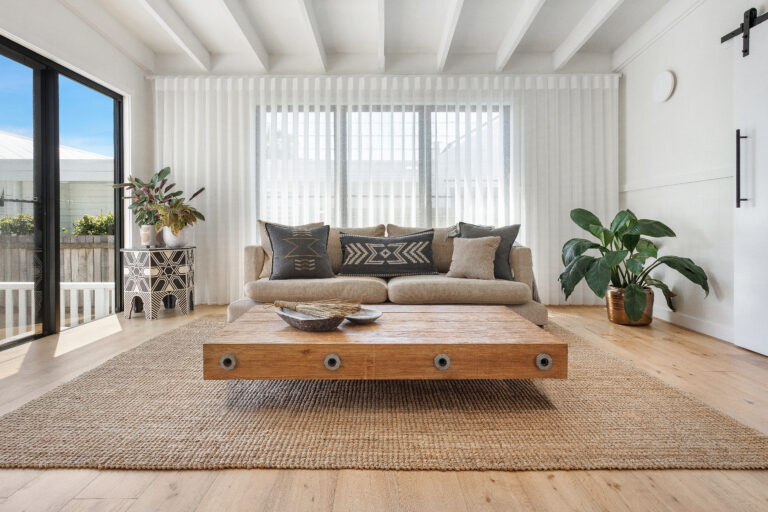 Window furnishings
"Windows play an important role in opening up a space – from letting in natural light to drawing the eye upwards or towards the outdoors – so how they are dressed needs to be carefully considered," says Lara.
"For our large sliding doors on each end of the house, we opted for Veri Shades, installing them from floor to ceiling to help emphasise our high ceilings. Unlike many shade track systems that can be bulky and distract the eye, Veri Shades feature simple and sleek tracks helping them look elegant and sophisticated."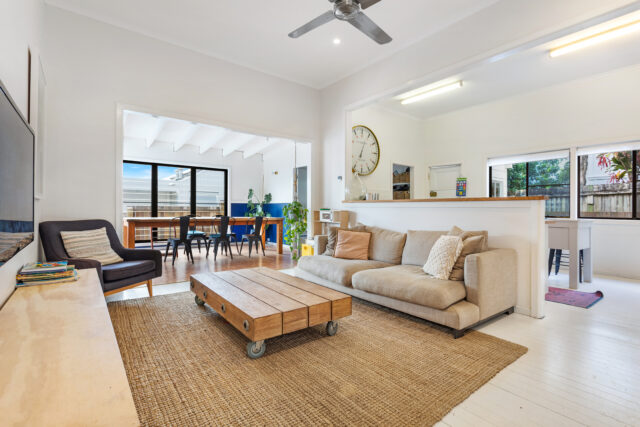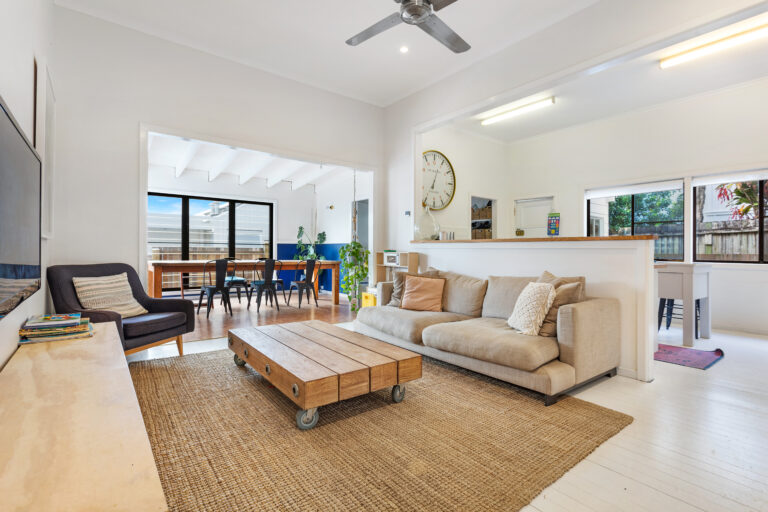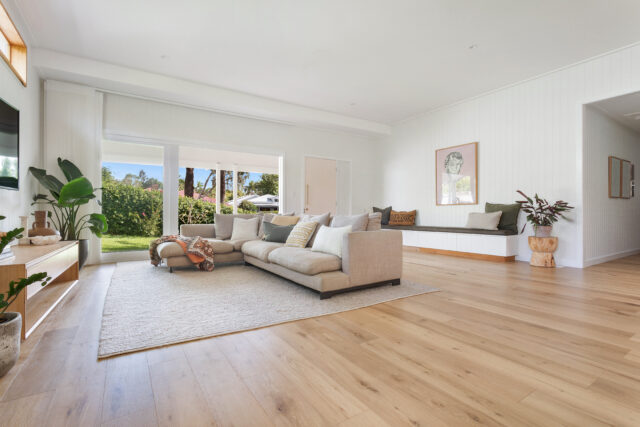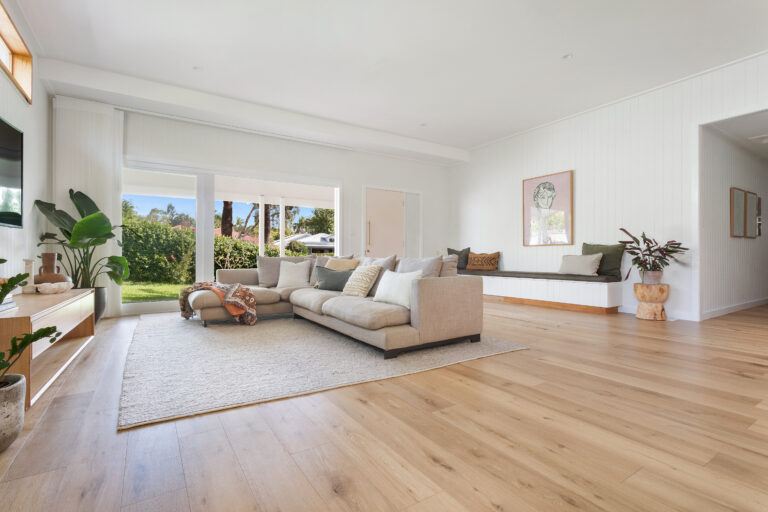 After
Lighting and colour palette
"If budget allows, adding a skylight or larger windows that sit from floor to ceiling will help make any space feel and look larger. Ensuring your home has enough access to natural light is essential in helping it feel spacious, bright, and open," says Lara.
"Using light coloured paint on the walls and ceiling will also help maximise the space and work alongside the natural light to brighten your home. If you opt for a darker paint, less natural light will be reflected within the home and artificial light will be muted."
Open living plan
"To maximise space, we knocked down all adjoining walls to create a large, open plan living area. As some of the walls were load bearing, we had to add ceiling beams. Eliminating these walls has changed the way that we live – I can now see where the family is and what they're up to, which is great when you have young children," says Lara.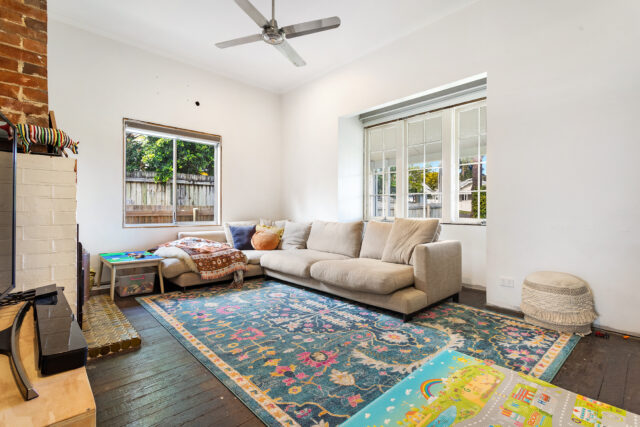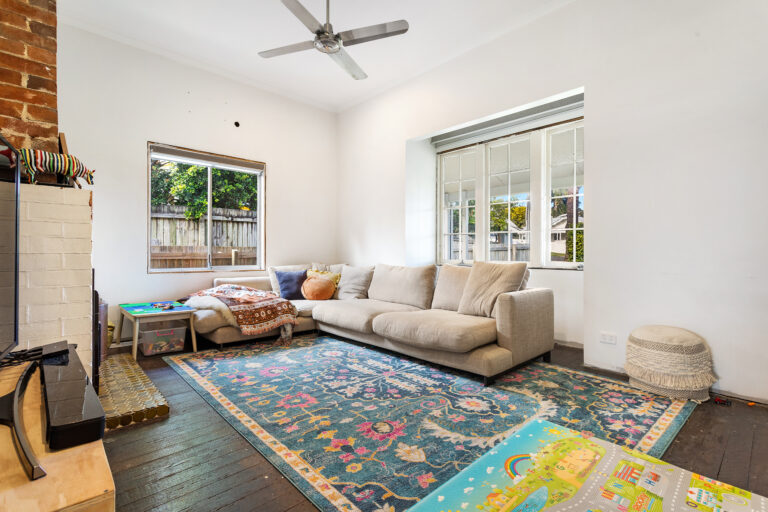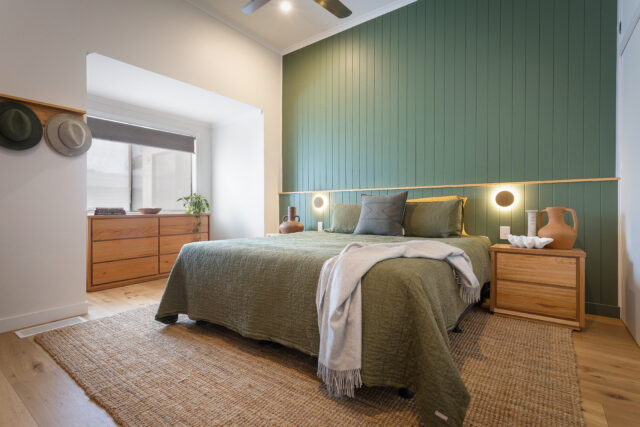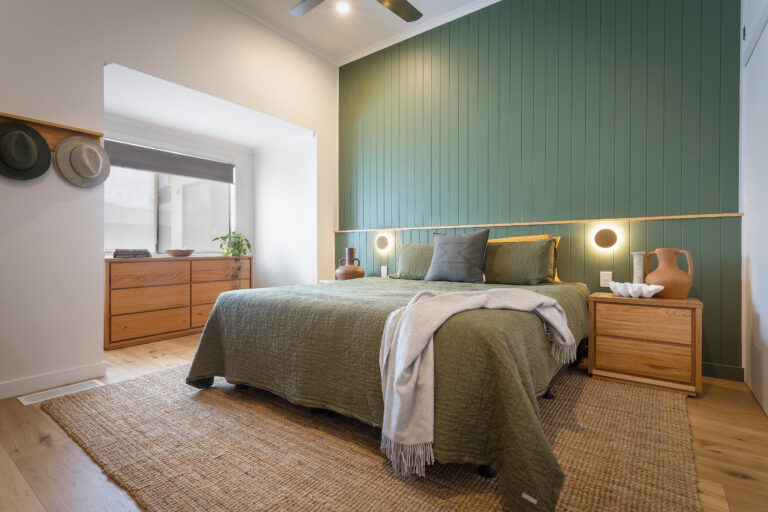 Scale and storage
"Make sure that you select the right scale furniture for a space – and that doesn't always mean including small items for small rooms! Large furnishings can still be put into a small room. And remember, less is more, so if a room is cluttered make sure you declutter and take any unnecessary items out.
"You also want your room to be functional – you may create a beautiful room on paper, however in reality it doesn't always work. Built in furniture, like a banquette with storage or a coffee table that works as a box, allows you to enjoy the room and your home free of unnecessary clutter."
Brad and Lara are Carpet Court Style collaborators.
Shop the look
Carpet Court Oak Essentials flooring in Bronte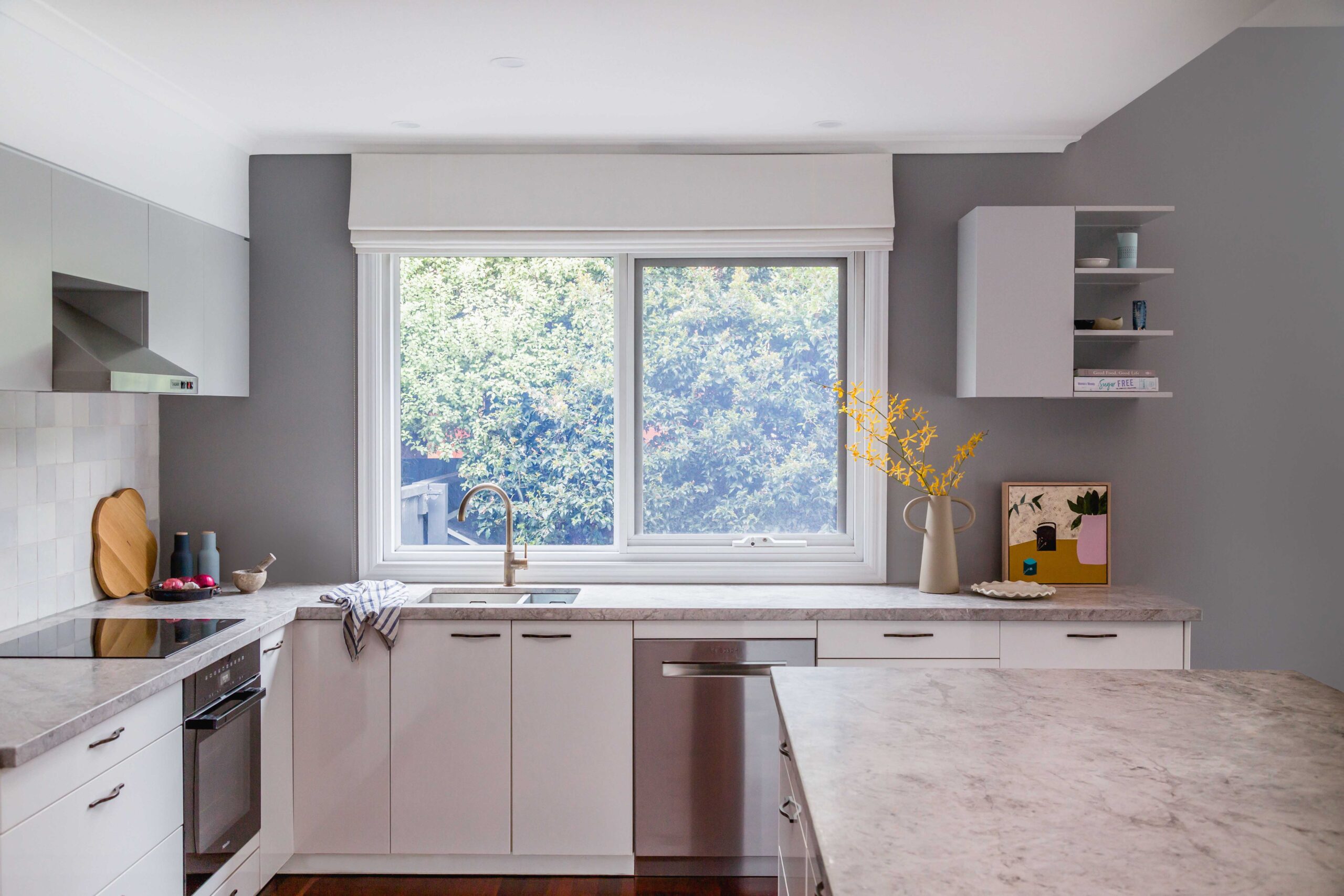 Before and after: a stunning kitchen refurb using existing layout
"This ol' gal with her timber benchtops, exposed canopy rangehood, above bench microwave hood and glass fronted overheads was due…