So much cute on the The Block last night with the majority of the guest rooms presented as kids' rooms! Let's see what the judges thought…
Jenny and Dylan (first): 29 points
"Wow!" said Shaynna as she walked into Jenny and Dylan's bedroom, taking in the whimsical festoon lighting over the bunk, a hanging chair, a zoo of stuffed toys and artwork to complement it all.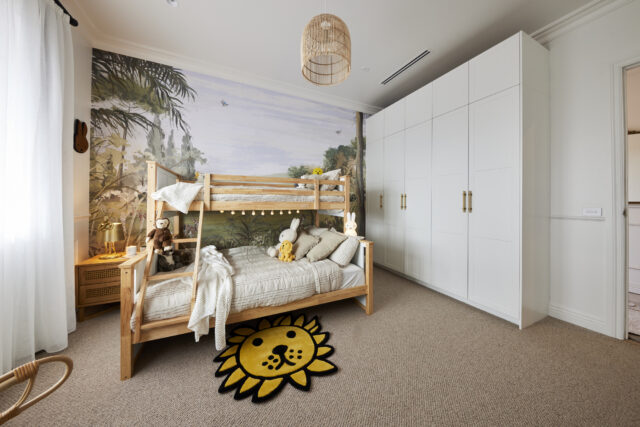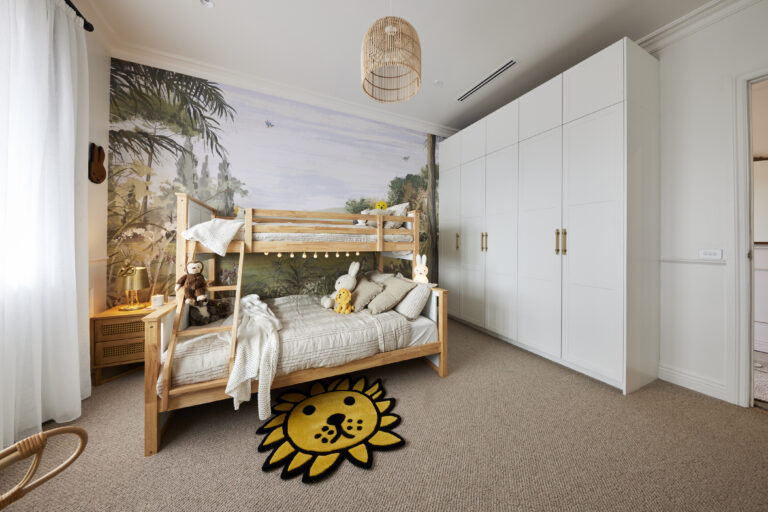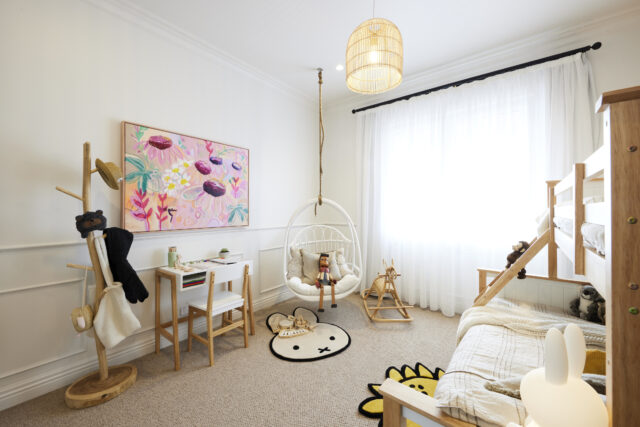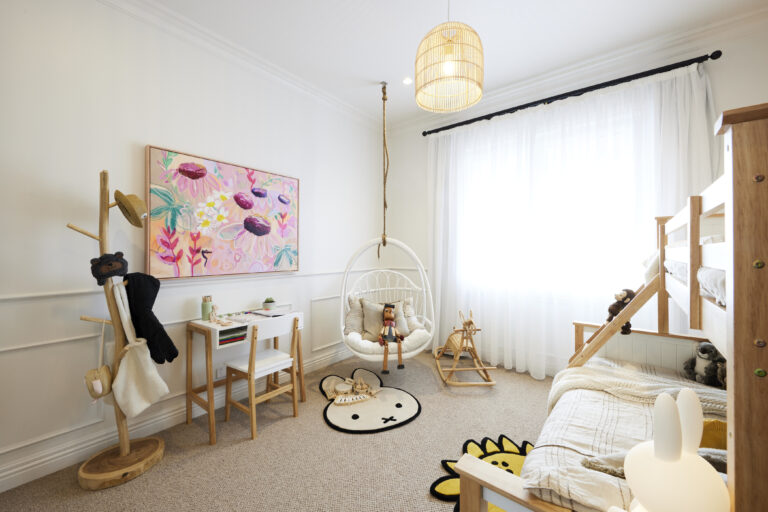 It's authentic and genuine, Neale said… and hard to fault. Aside from a scratch in the ceiling Darren spotted, this was a near-perfect finish, the judges added, with a natural palette and pops of colour all adding up to a space Darren just loved. Functionally, the Kinsman wardrobe choice work well, with the styling touches leaving the judges wishing they could all pick a piece to take home. A hard room to beat, they said.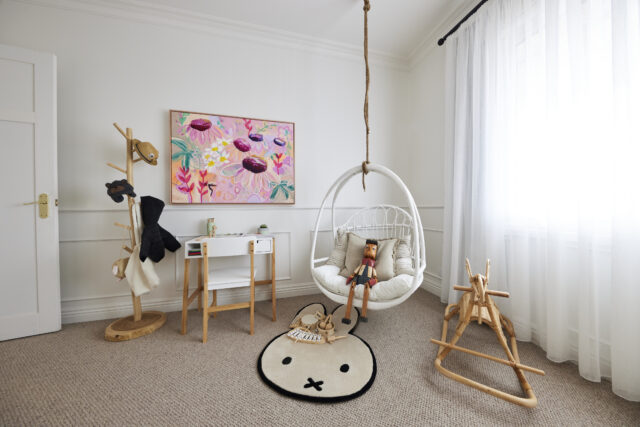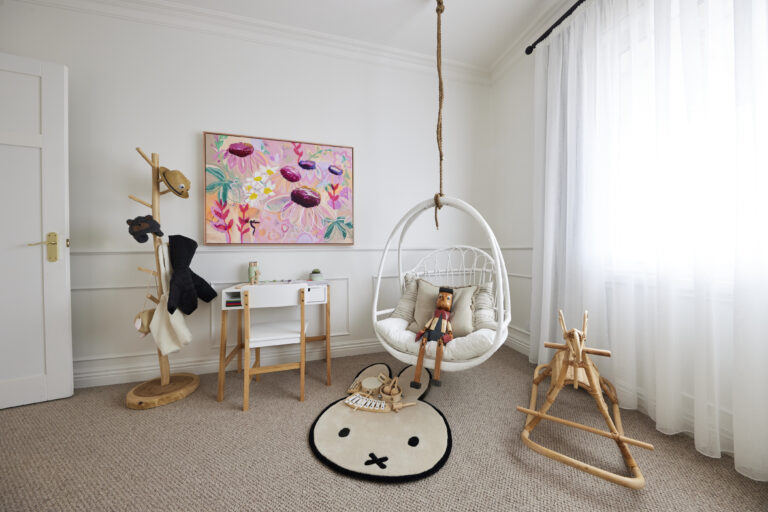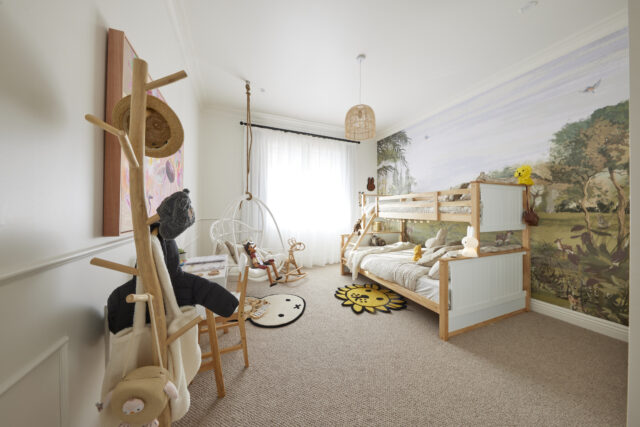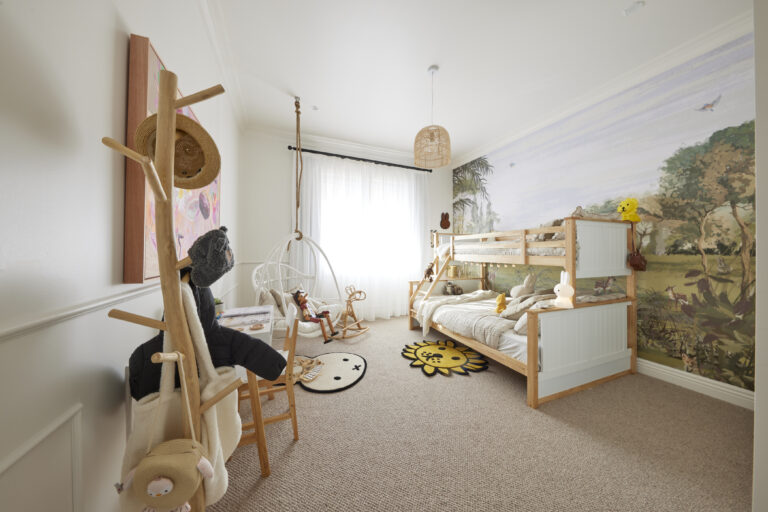 Get the look: Garden Party artwork by Angie Summa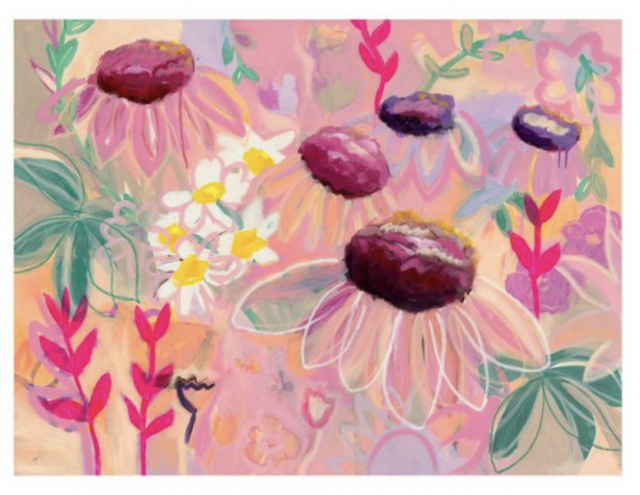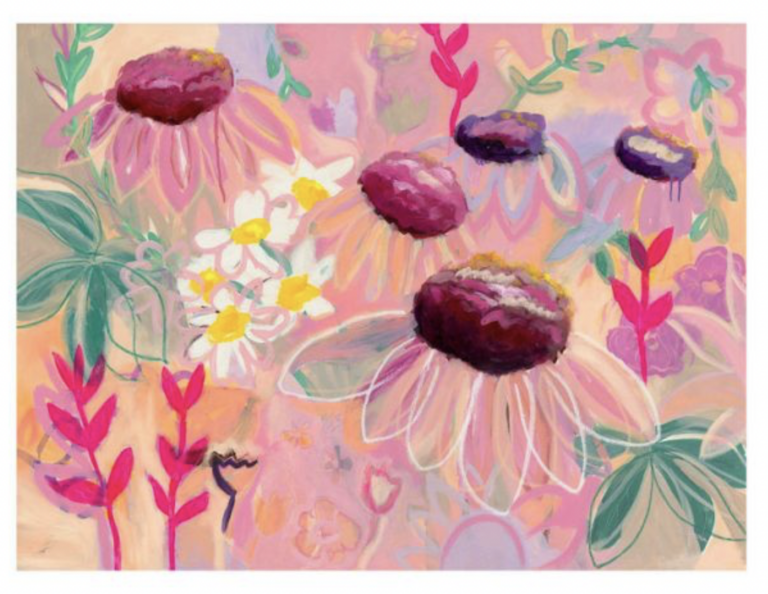 Rachel and Ryan (second) 28.5 points
Huge, beautifully styled and in keeping with the rest of house 2's contemporary country vibe, this was a children's oasis, not just a bedroom, the judges announced.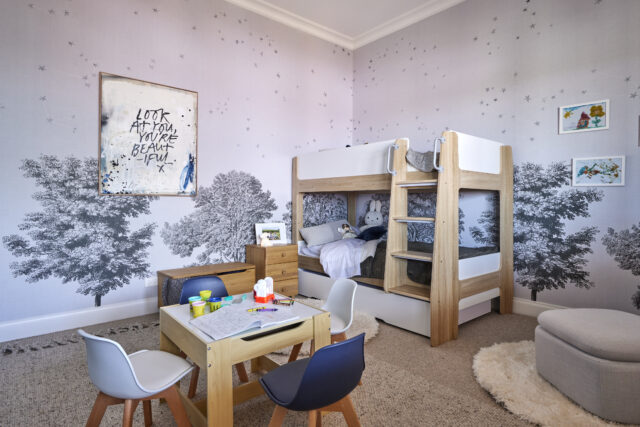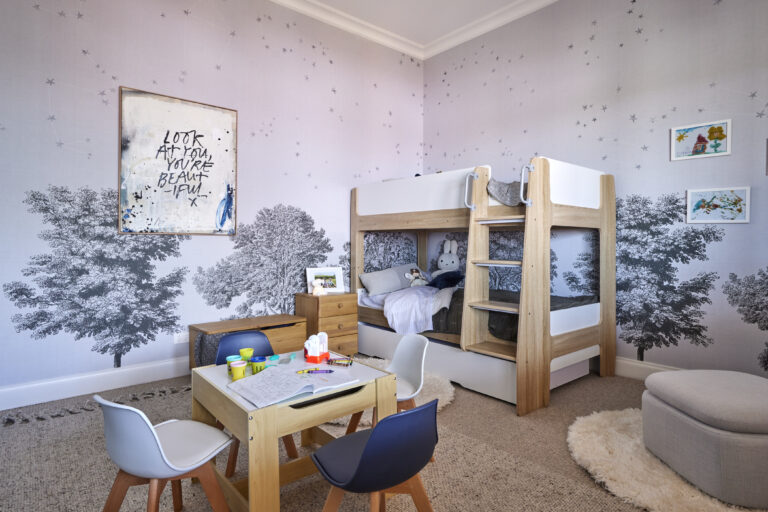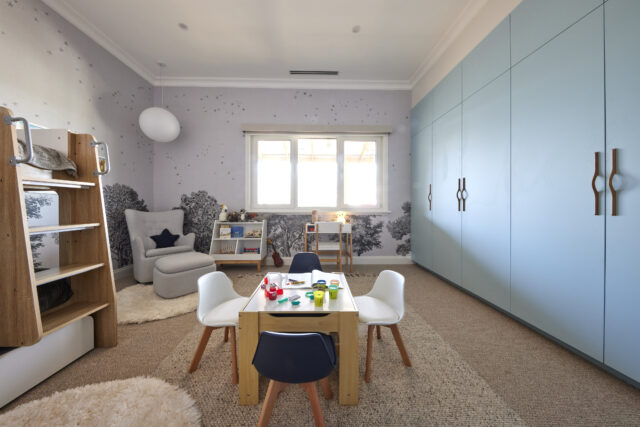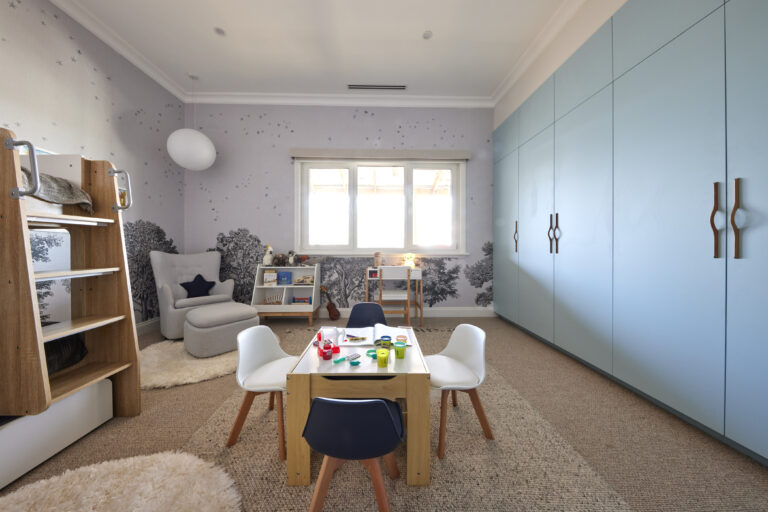 From the whimsical Grafico wallpaper (Shaynna's favourite of the series so far) to the blue wardrobes and play area – complete with kid-friendly furniture – this was a space designed to be enjoyed as much more than just sleeping in mind, the judges felt and one that showed a parent had designed it with a family in mind. Chic, cute and tugging at the heart, the room, the judges declared, that will help Rachel and Ryan sell their home.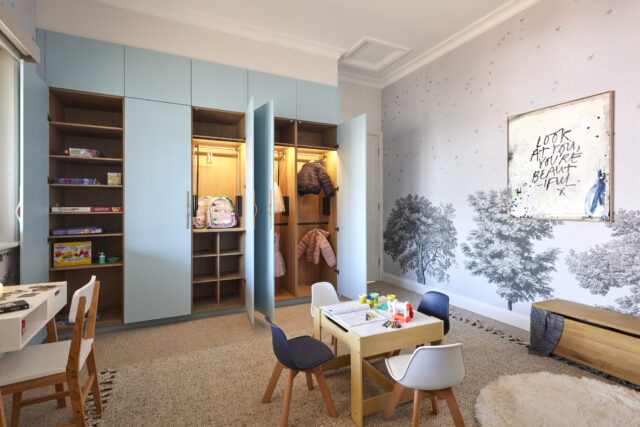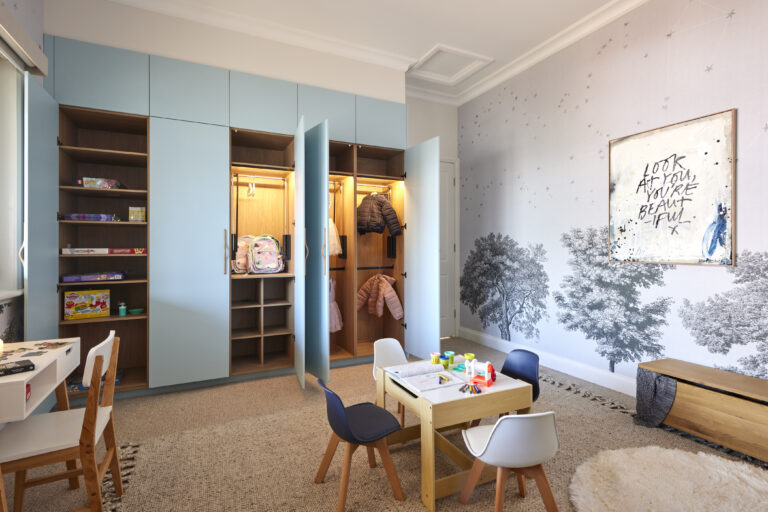 Neale said it had clearly been created with their kids in mind and you could feel the love.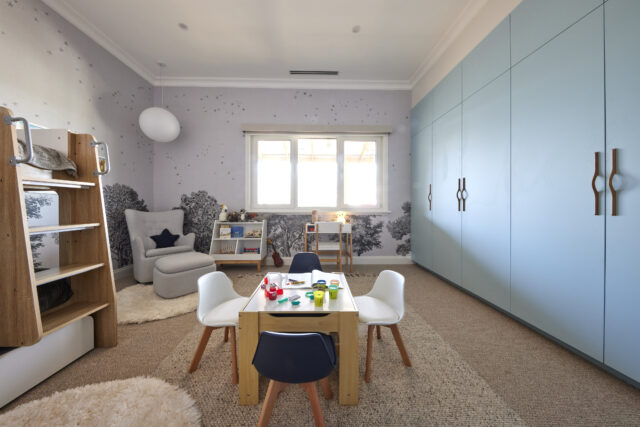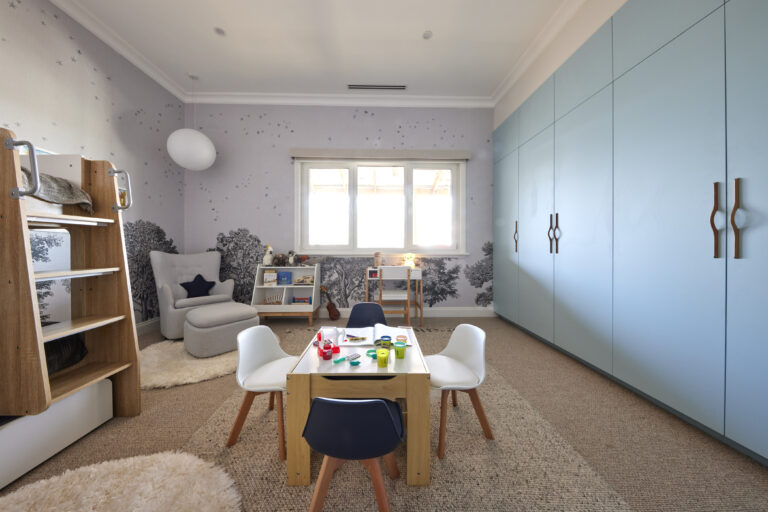 Get the look: Mr Maria nightlight and Look at You You're Beautiful artwork
Tom and Sarah-Jane (third) 27.5 points
"Nothing says family home like a nursery," Shaynna announced as she walked into Tom and Sarah-Jane's guest bedroom, stopping to take in the statement wallpaper ceiling, cot, pink marble side table, perfect curtains and pelmet combination (Darren said) and comfy chair.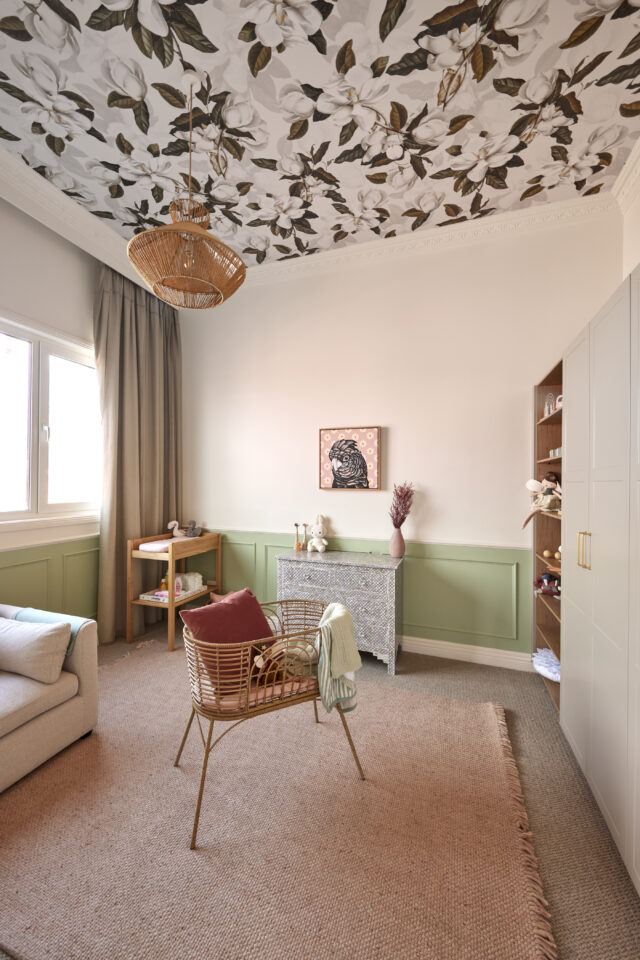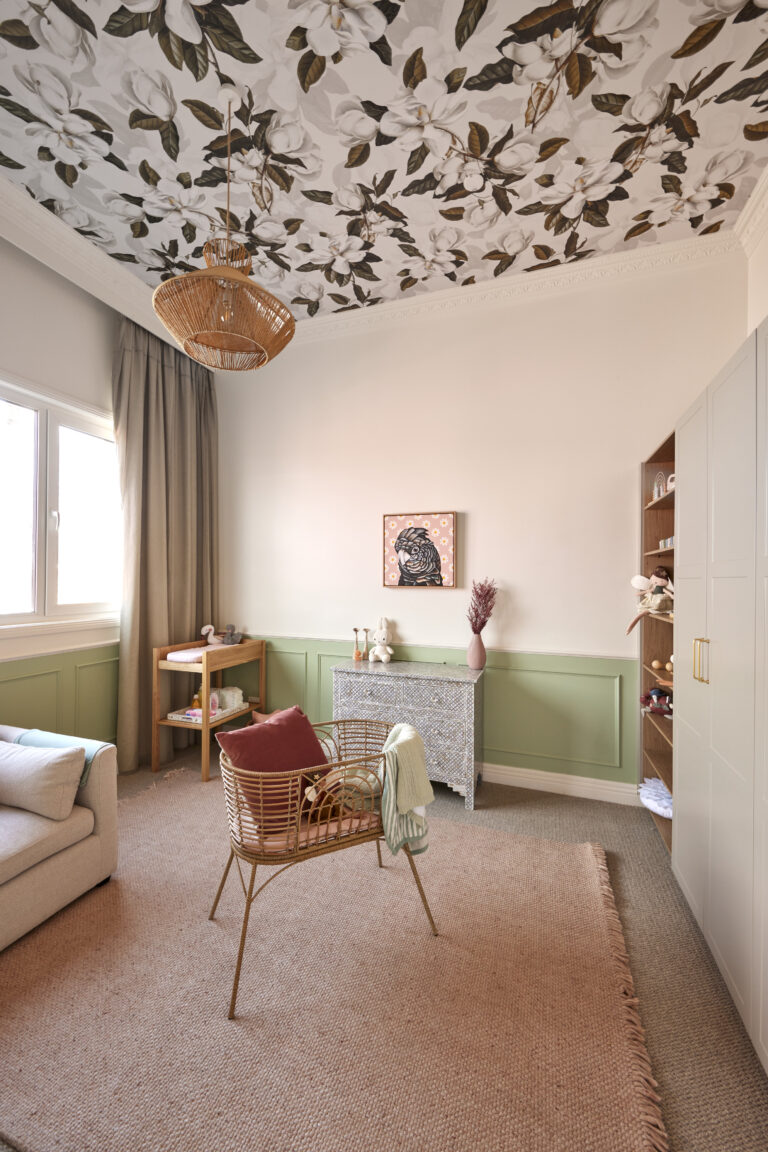 Filled with architectural touches that tie into the rest of the home but softened by styling that confirms it was built for a child, Shaynna pointed out the room can easily be repurposed (maybe after a colour change on the walls) or left as it was to win over a buyer's heart, a smart choice when appealing to a wide market.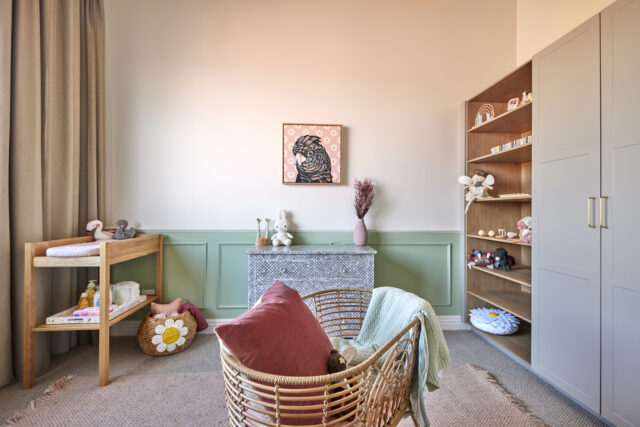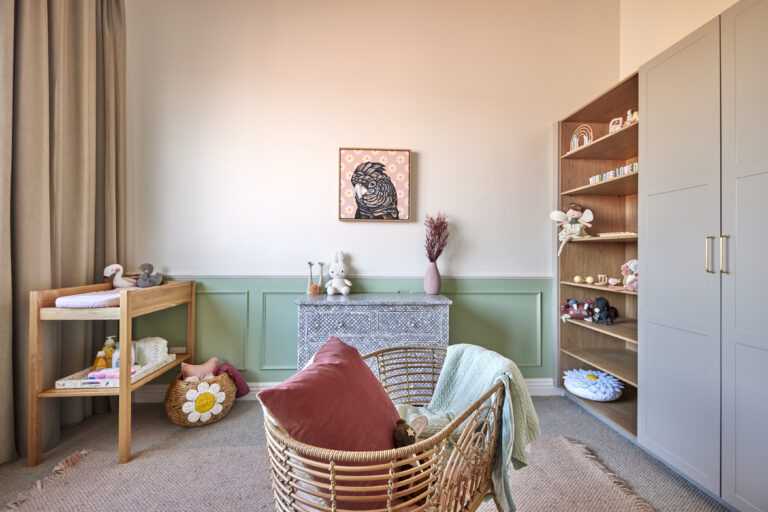 Shaynna said the spearmint colour on the wainscoting jarred with the colour of the wallpaper and curtains though. Darren said the execution was good and the choices of skirts and cornices were very good. Neale said putting the wallpaper on the ceiling was a nice twist.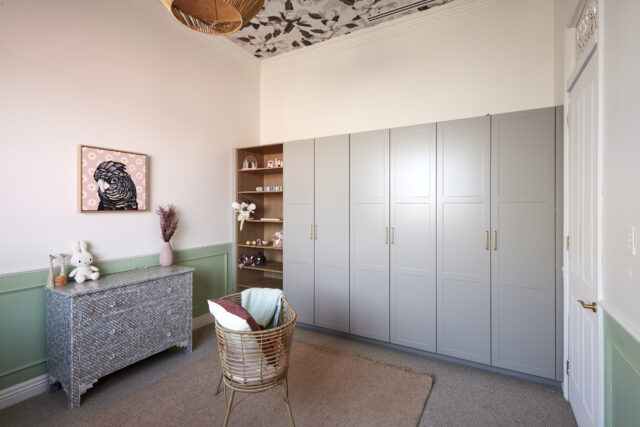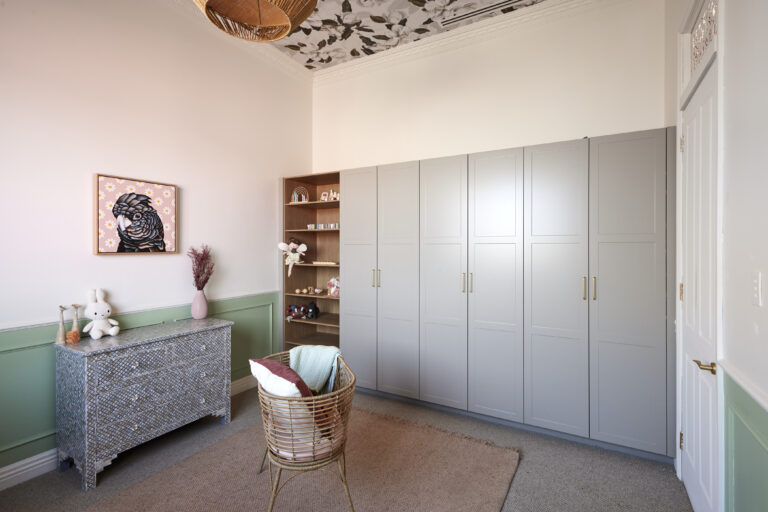 Get the look: Magnolia Light wallpaper (on the ceiling) and bone inlay chest of drawers
Ankur and Sharon (fourth): 26.5 points
Cosy, less eclectic, and filled with architectural styling details such as wainscoting in a regency profile, ceiling rose and cornicing, this was a room that left Shaynna "feeling the love".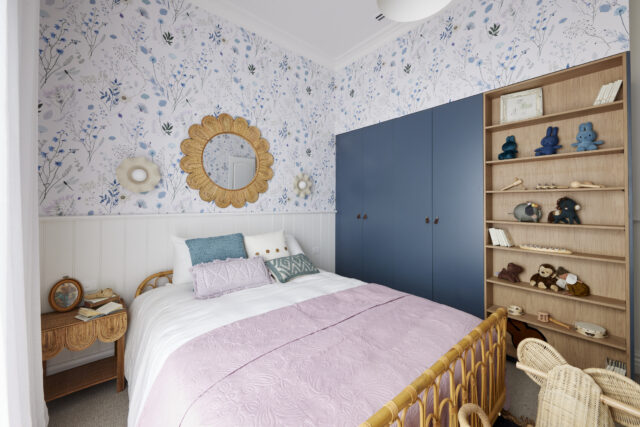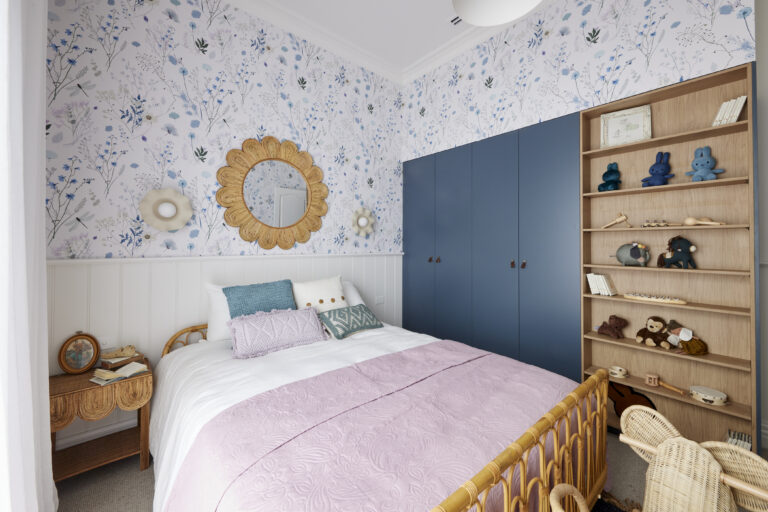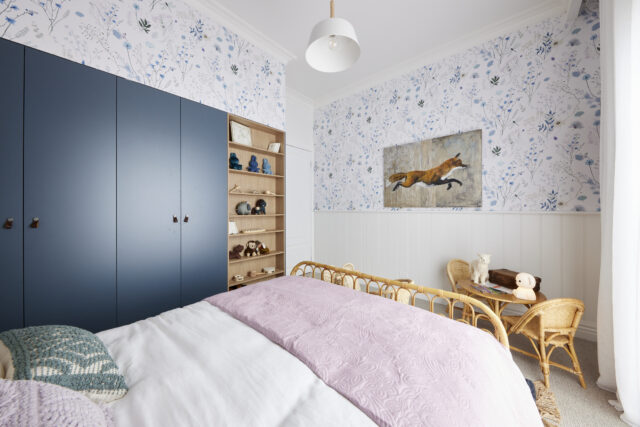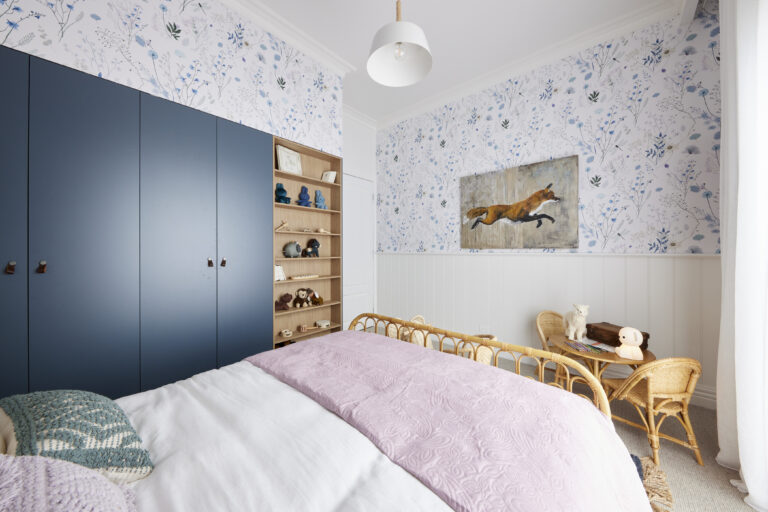 The wardrobe colour was "perfect" Neal added, for the pallet of the room, and the styling on point – right down to the menagerie of stuffed toys filling every space to tell a story any kid would love to hear. Even better, Neale argued, was the fact this room, easily one of the best resolved Ankur and Sharon had presented, could easily be repurposed as an older targeted bedroom. A great addition when it comes to sale time.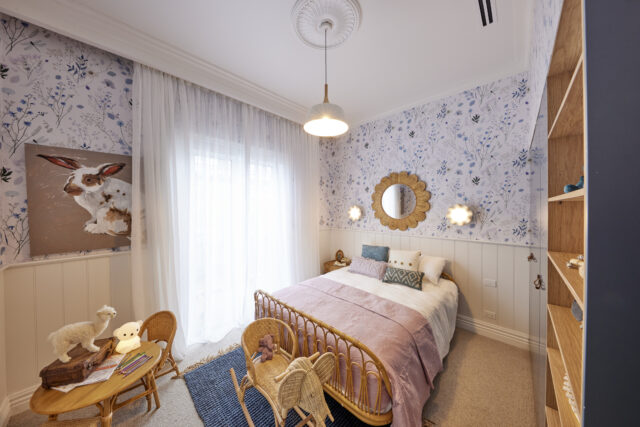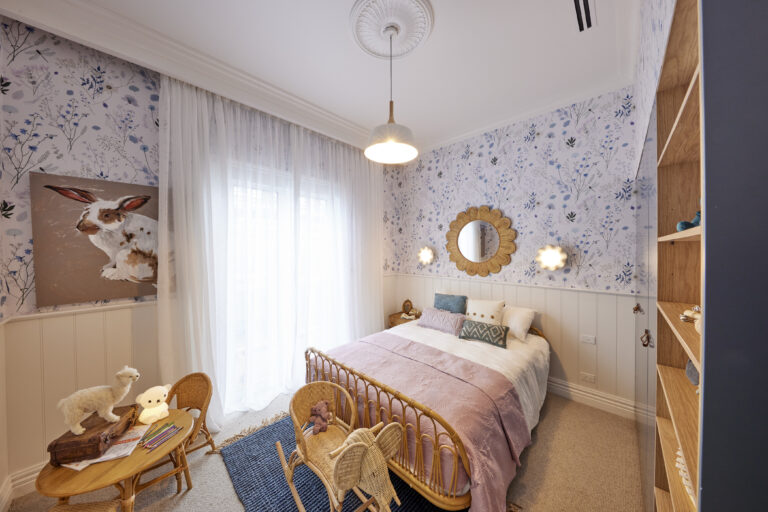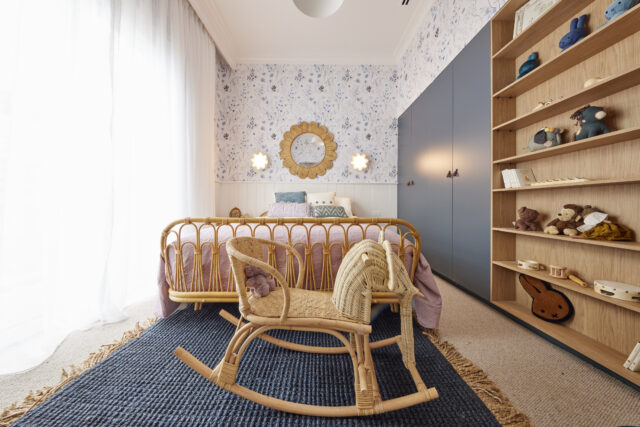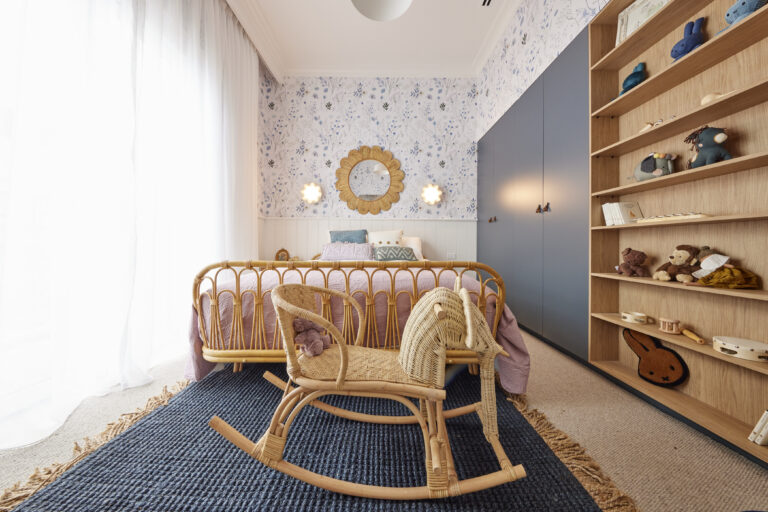 Get the look: Elephant rocker and husk pendant
Omar and Oz (fifth): 21 points
While the other teams opted for kids' bedrooms, Omar and Oz stamped their home as a luxury oasis for grown-ups, with their space devoted to a fireplace, television and comfy couch, a quiet escape for someone just wanting some time to themselves.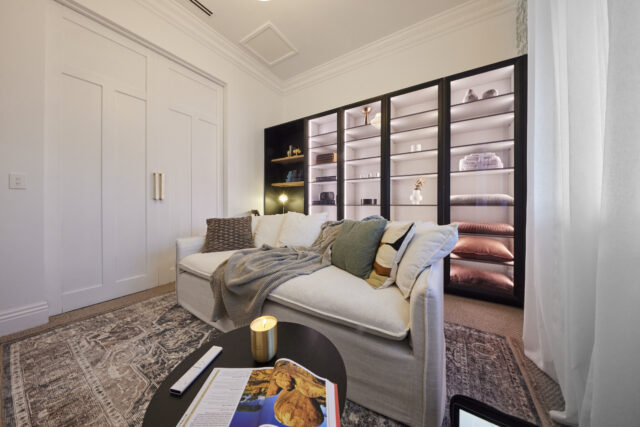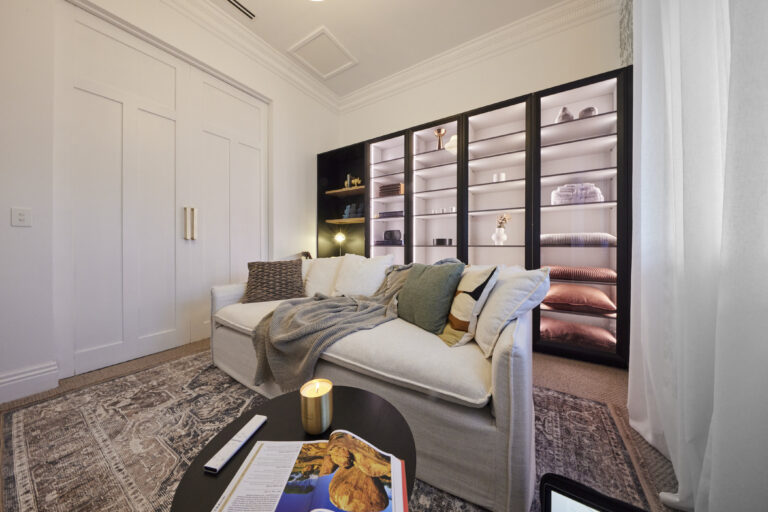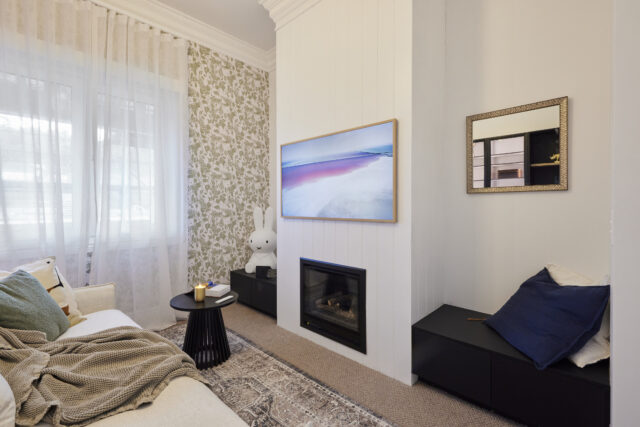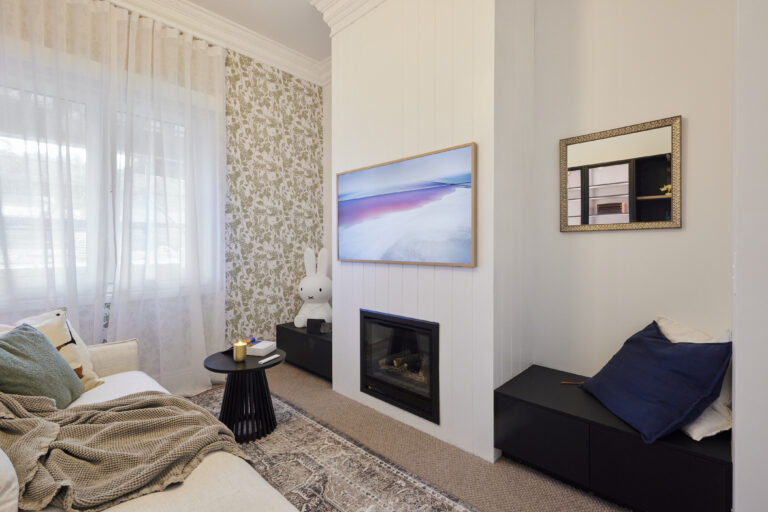 But with a sofa facing a wall-mounted TV, this viewing room can't easily be repurposed as a bedroom, and lacked a sense of self that shows what the space was intended for. Cabinetry that served its purpose, but was perhaps too busy said Shaynna… and bunnies everywhere in a space that clearly wasn't for kids confused Neale. A future re-do room? Yes please, they all agreed.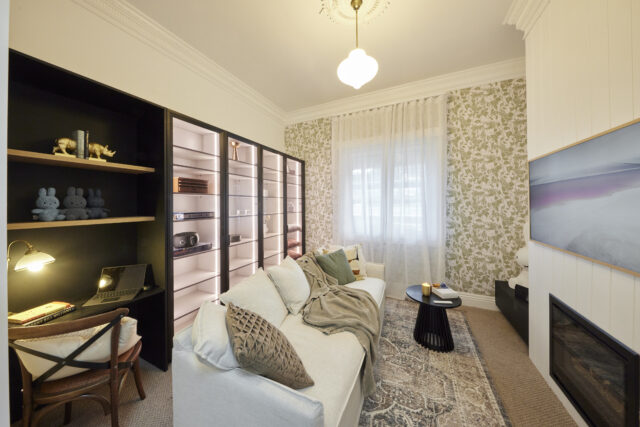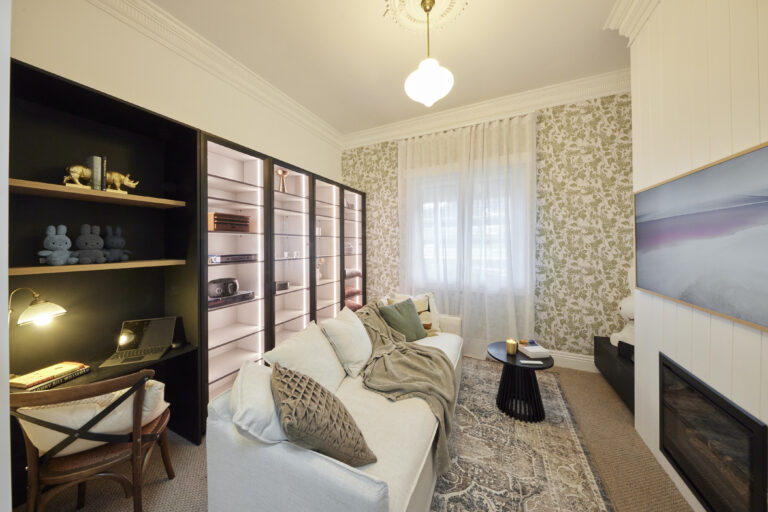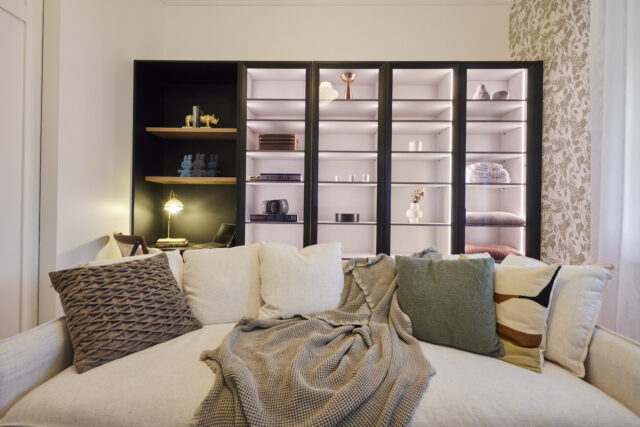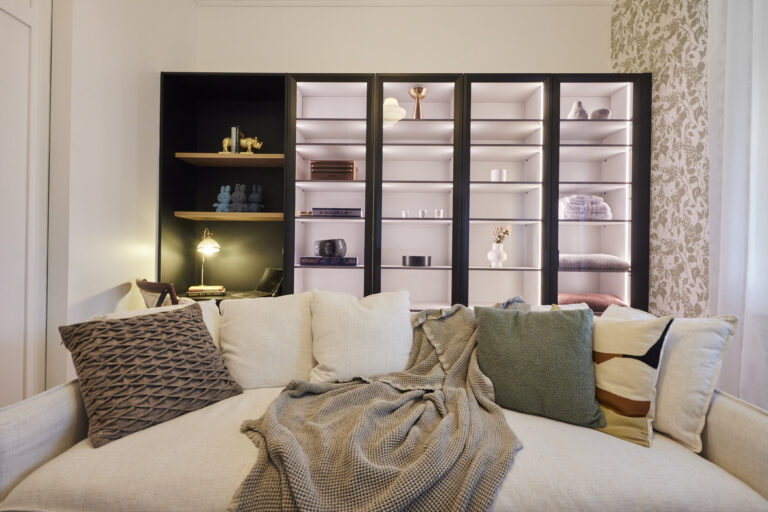 Get the look: Byron 3-seater sofa and Miffy lamp
Shop the looks at The Block Shop
Win art from this week's room reveals!
This week, you can win this framed Ada print by Anna Blatman thanks to The Block Shop and Artist Lane. Enter here.