Former Block stars and twins Alisa Ayres and Lysandra Fraser have just completed the ultimate 'twin-off' by building family homes side by side in a process that was documented for another series of their show The Design Duo. Located in the beautiful seaside suburb of Adelaide's Somerton Park, they're two very different abodes and today we're bringing you a virtual walk through of both of them.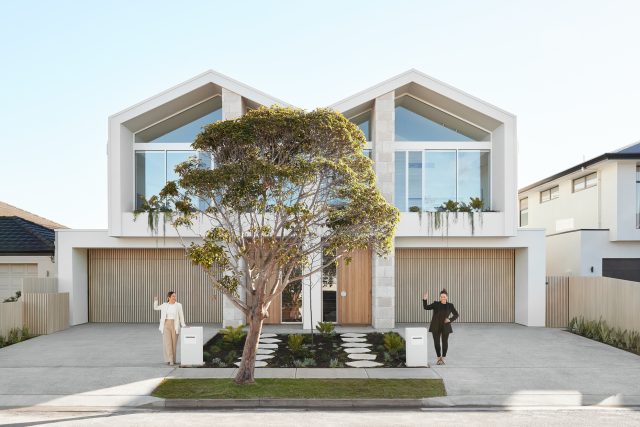 "Lysandra and I made the joint decision to purchase this property that had an old, run down home on it. To maximise the potential of the land, we decided to go for a complete knockdown and rebuild project and as a result, we subdivided the property, with Lysandra taking one half and myself taking the other," says Alisa, who lives in her home with her husband and two sons.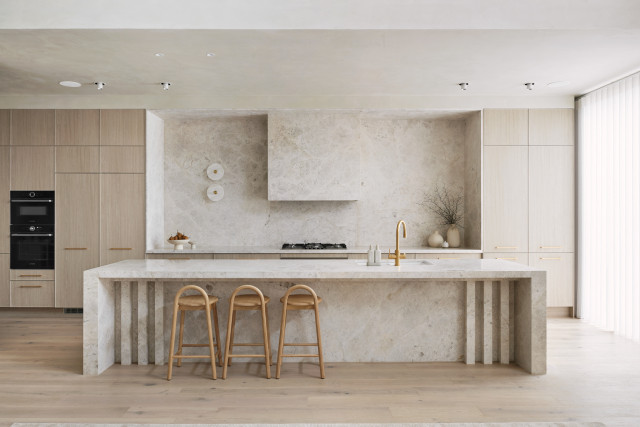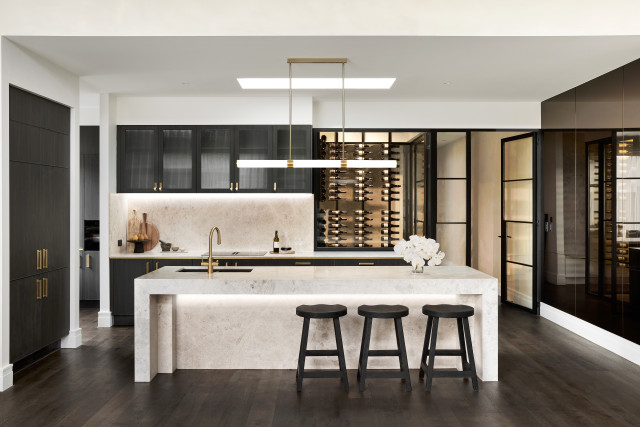 The twins put their considerable interior design skills to good use, expressing their own unique styles in the process. Both two storeys, each home features four bedrooms, an open plan kitchen, living and dining spaces as well as a master suite, laundry, main bathroom and dedicated study. Both have a pool and outdoor BBQ area and while they look identical from the outside, the inside reveals an entirely different story – Alisa's home is on the visually lighter side while Lysandra's has a darker, moodier feel.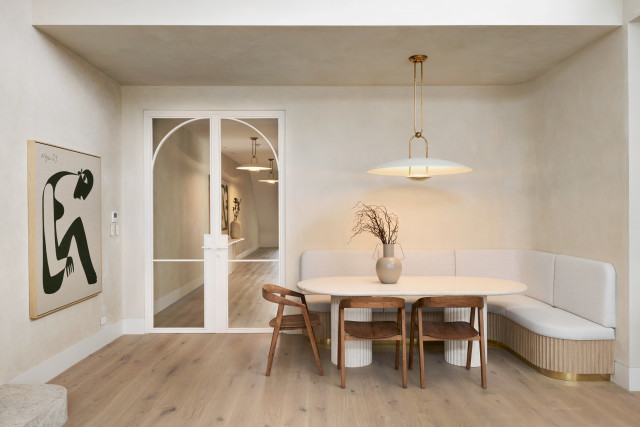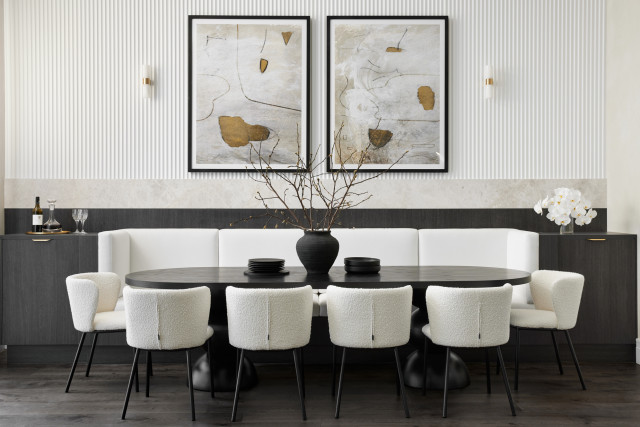 "I made a very deliberate choice to give our home a very serene and tranquil atmosphere, drawing most of my inspiration from the minimalistic principles of Japandi design," says Alisa.
Conversely, Lysandra's home has a moody, luxe feel with a colour palette of greys, whites and greens set against dark timber flooring and textured, rendered walls.
"What I truly cherish is the way my home exudes the opulence of a high-end hotel while still maintaining a warm and welcoming atmosphere. The contrast in materials within my space is a key element that contributes to this luxurious vibe and is probably what I like best about it," says Lysandra, who lives in her home with her two sons.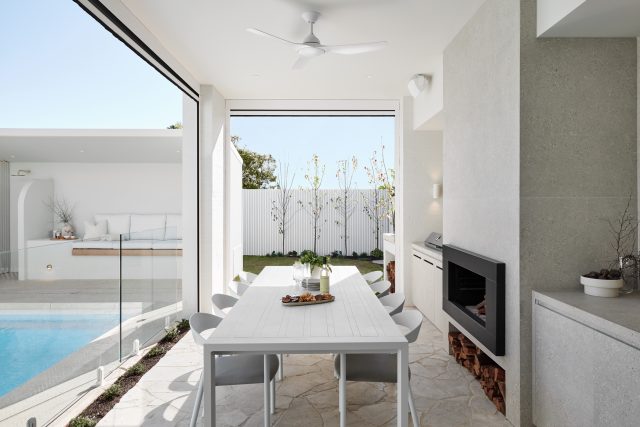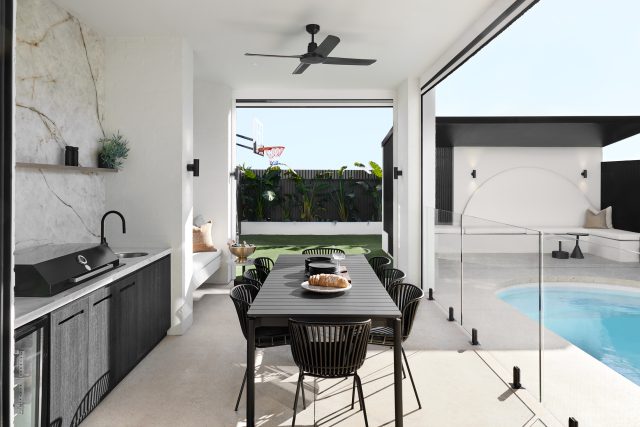 Alisa's favourite room in her home is the kitchen which she describes as a 'showstopper' while the laundry is another highlight. "I've never had such a nice laundry room before. Being a mum to two boys, I'm in there a lot, and it's become a room that I actually enjoy being in!"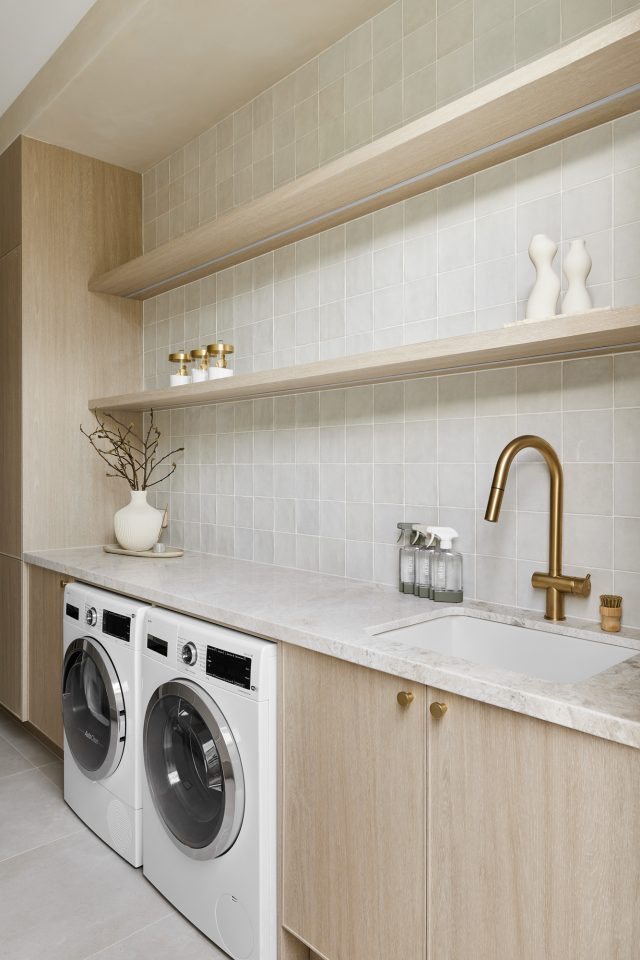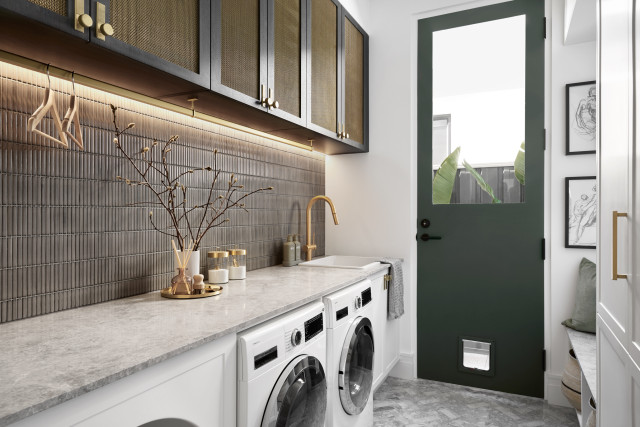 Oak wood flooring creates continuity throughout Alisa's home; her ensuite sports a spa-like feel with a soft textured tile and brass tapware adding a luxe touch. "My home is a blend of modern contemporary and Japandi style. I love the abundance of natural light and how all of the finishes work together to create a serene atmosphere. The natural stone and render I've chosen is really my favourite – they give the space an amazing mix of texture, warmth and softness that fits my style perfectly," says Alisa.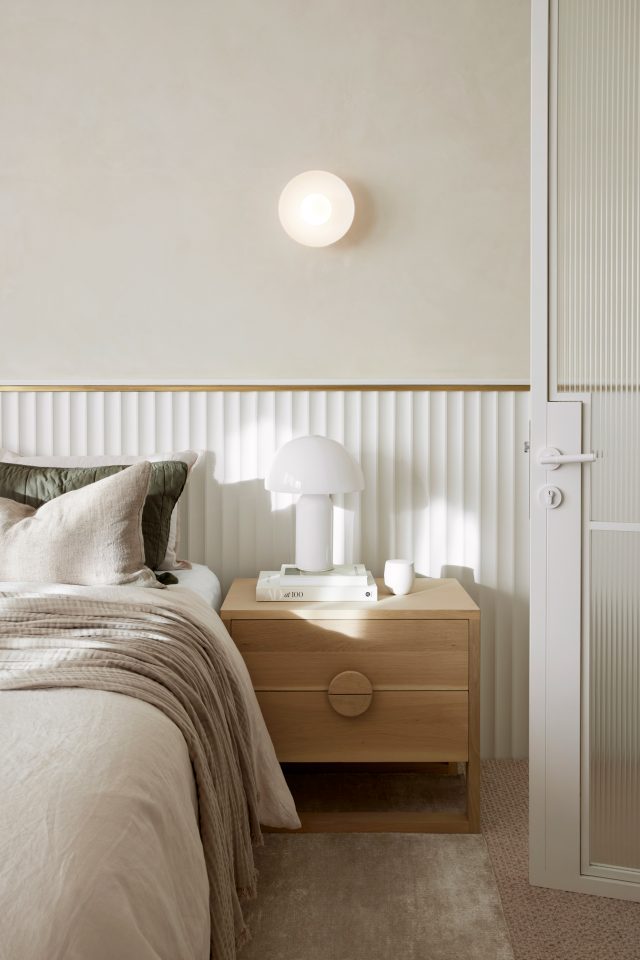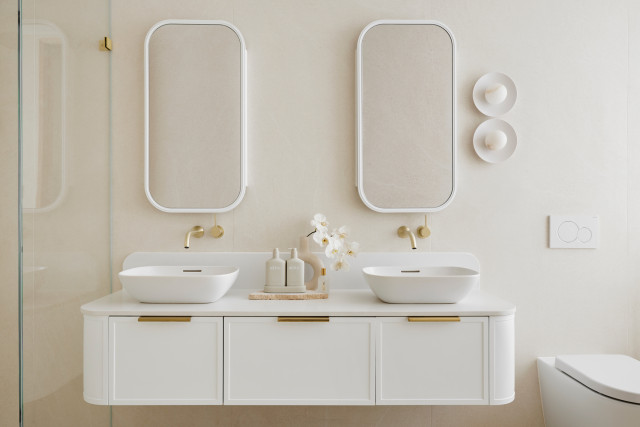 Lysandra's favourite room in her home is the master suite which is comprised of a bedroom, walk-in-robe and ensuite; she opted for a stone headboard for her bed which really makes a statement in the space. "The walk-in robe in particular is such a luxury – especially after years of living in rental properties with limited storage. It's honestly a dream come true! And my master ensuite is a true beauty, I feel very fortunate to have such a luxurious space," says Lysandra.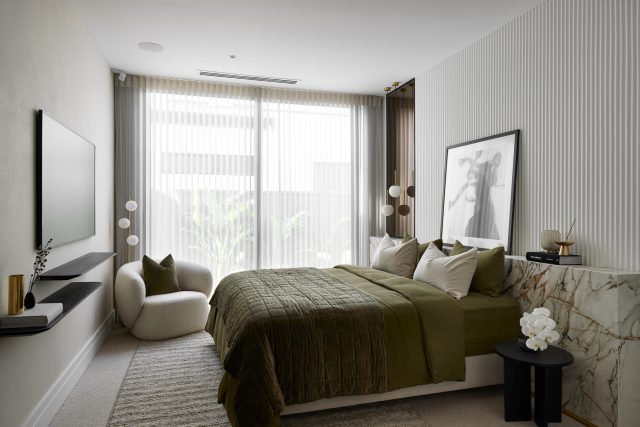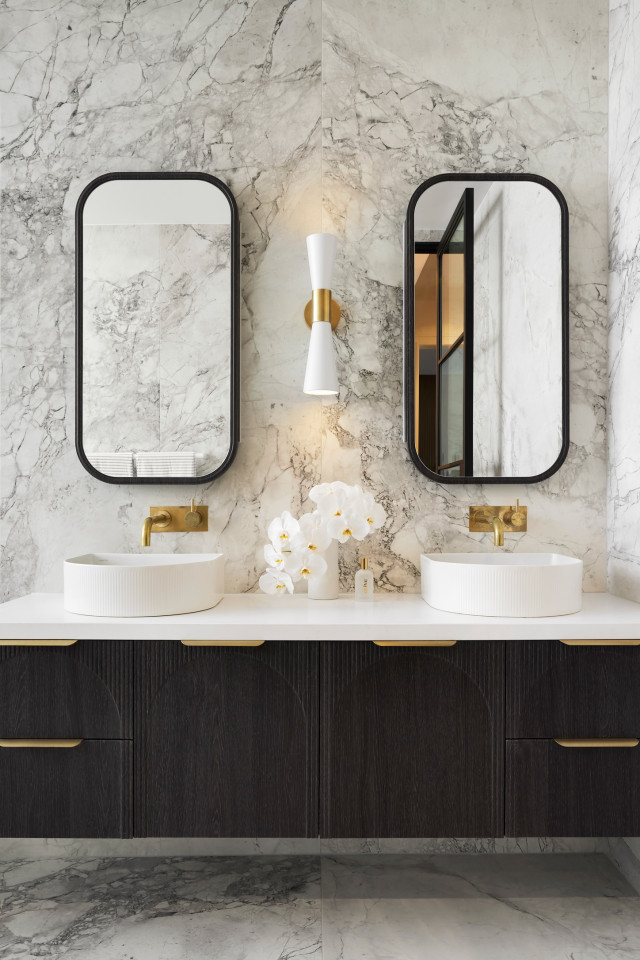 "The most important thing when it came to building our dream homes was to create spaces that suit our lifestyle, reflect our personalities and make us feel comfortable and happy!" says Alisa.
Photography: Jenah Piwanski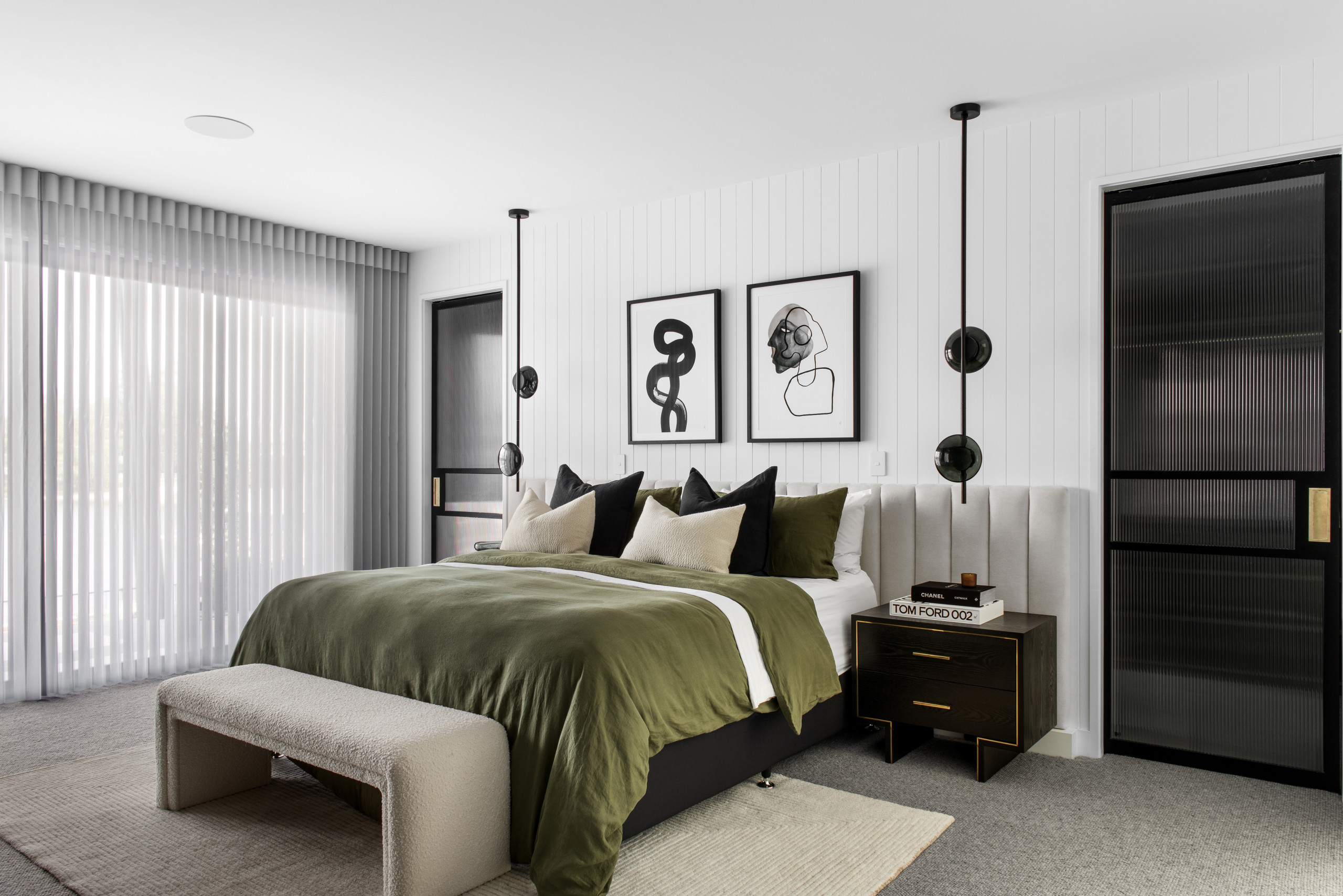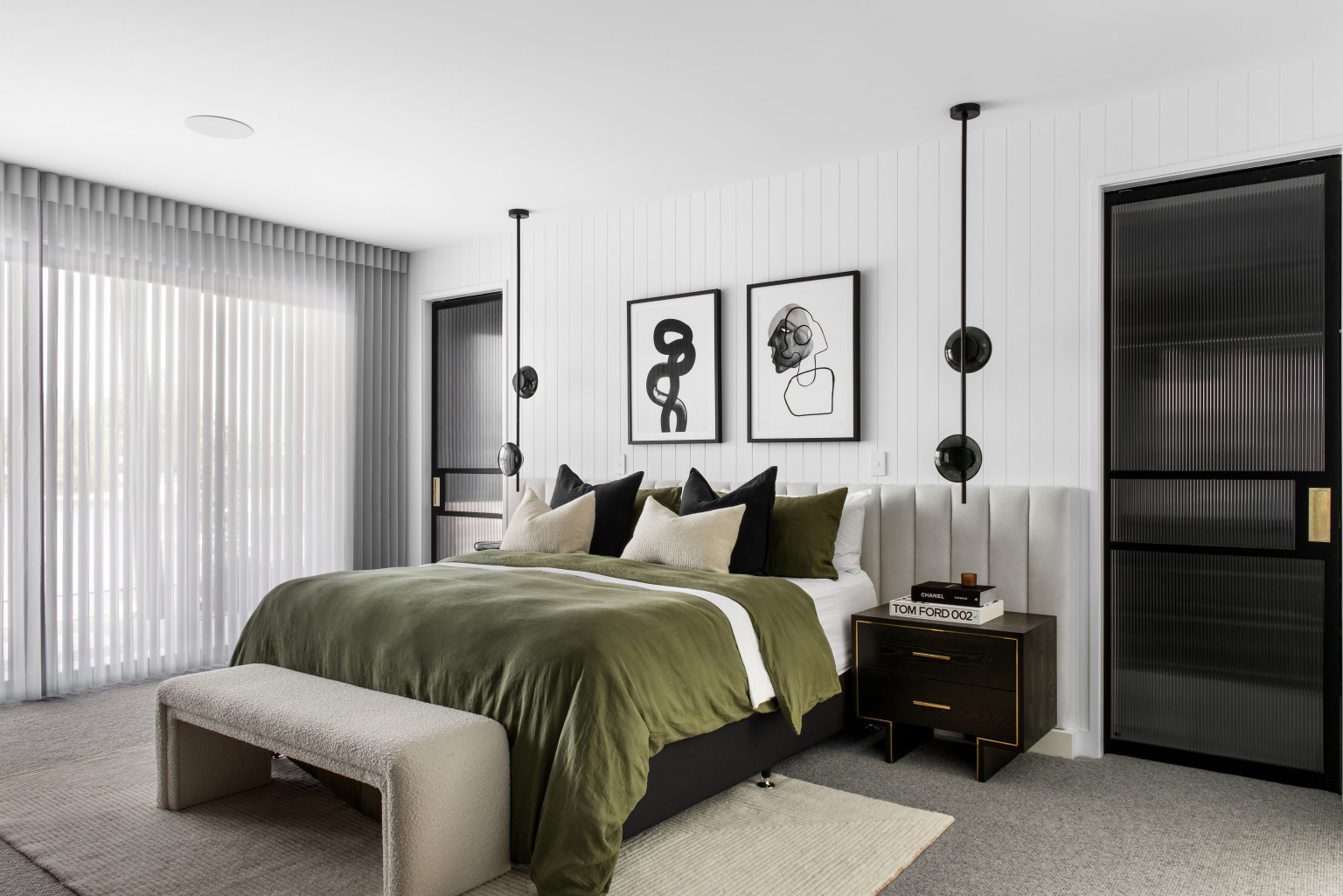 Former Block twins Alisa & Lysandra's latest project
Former Block twins, and interior designers, Alisa and Lysandra Fraser are back with the second season of their online series The Design Duo. The six-part series is based on a multi-million-dollar newly built home in Queensland's