It seems that building and renovating has never been more popular or exciting in Australia, either driven by the desire to create your own dream home, improve what you already have because you can't afford the next step up the ladder, or just as a business proposition to make a profit.
With all the renovation before and afters we see places like right here on Interiors Addict, you'd sometimes be forgiven for thinking the ability to renovate is something many talented people are just born with. But it's not! And the renovation journey does often go wrong due to a lack of knowledge and experience. Costly mistakes usually only come to light when it's too late!
That's why we love the work of BuildHer Collective, who empower women in particular, to build the right way, and with confidence. And the proof is in the pudding with the number of their students' beautiful renos we've featured (see more at the end!).
BuildHer Collective help you renovate and build your home the right way. With a unique process, templates and advice that take you from how to navigate hiring the perfect design team for you, to hiring a builder or trade team, to styling at the end and every step in between, the BuildHer online course covers it all.
Rebeka Morgan and Kribashini Hannon have a background in construction with Rebeka, a registered builder, and Kribashini, a project manager. Together, they bring the fun back to the building process. "We know how hard it can be to manage a build and renovation, and we started BuildHer Collective as people thought they were doing the right thing but they were making costly and avoidable errors that wouldn't come to fruition until much later in the process."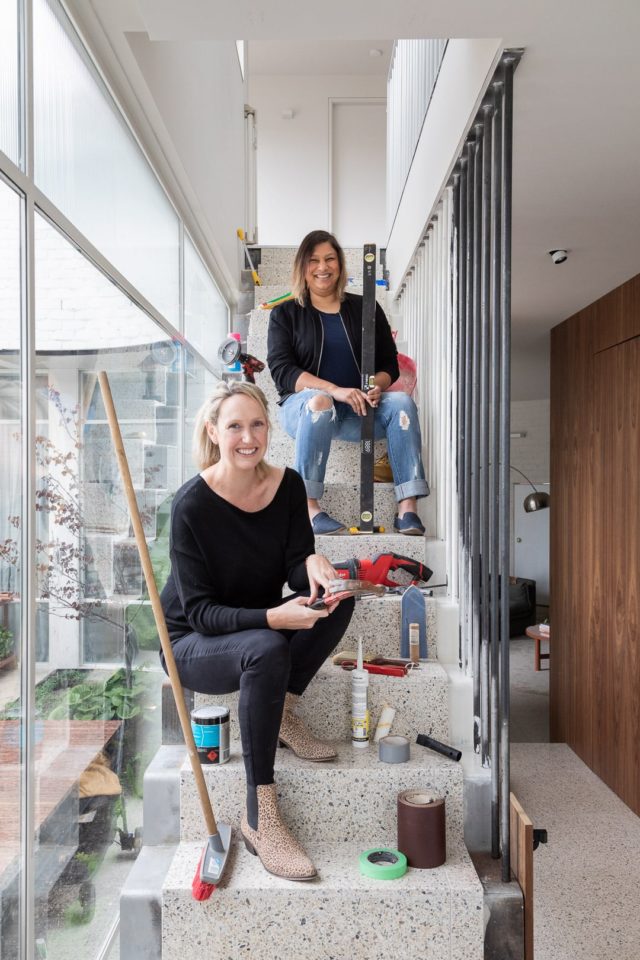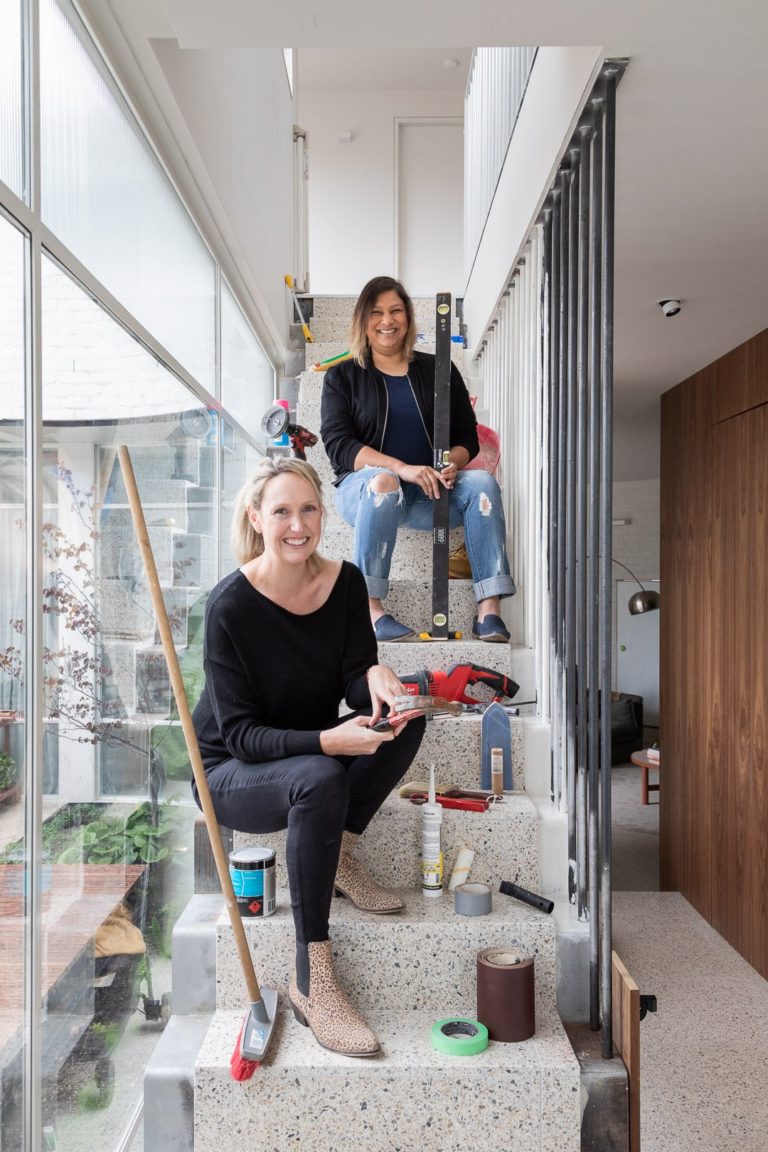 Kribashini adds: "We mapped out an easy to follow process, provided all the tools, templates and help along the way to make it all clear and easy! It's like a choose your own adventure program where you are able to choose which way you want to proceed, we all know there are many options; new build, renovate, hire a building designer, an architect, owner build, hire a builder and many versions which are a combination. The key is to find the right fit for you and your project and this is not as easy as it looks. Everyone you encounter has an opinion on what is best for you. This is why it is so great to have an understanding of what the options are and why you would build in that way from the outset."
Currently, building industry costs are skyrocketing. Timber and material shortages combined with unprecedented demand on builders and trades is making the building industry harder than ever to navigate. "BuildHer Collective gives you strategies on how to overcome these issues, but also access to their trade program so you can buy at the prices that builders do, which is sometimes 40-to-50 percent cheaper than retail! Imagine those savings over the project!"
BuildHer Collective currently have a massive EOFY sale on. The program, which is normally $1,997 is less than half price at $997. Make sure you check it out now if you're interested, as this price is only available for a few more days!
As a little free gift, the ladies over at BuildHer Collective have offered our readers their Building Blueprint which maps out the process from start to finish, so you know what to expect along the way! Get it here.
We love what BuildHer Collective do to empower women to build! Here are some of their amazing students whose work we have featured in the past: