Built in the 1930's in the Melbourne suburb of Bentleigh, this Californian Bungalow was in a pretty sorry state when its owner Anita Woods decided to bid on it at auction in late 2018 after being on the real estate hunt for almost a year. "I came across this old home that had beautiful period features but was in desperate need of love and attention. It had huge potential, so I just knew this was the one." She then overhauled the home over a 10-month period alongside Lyndal Williams from My Architect.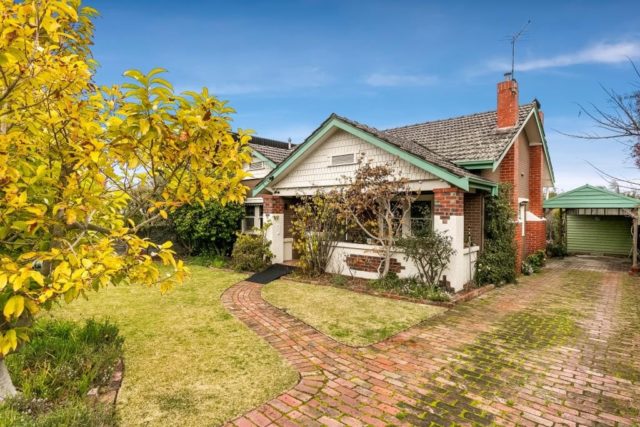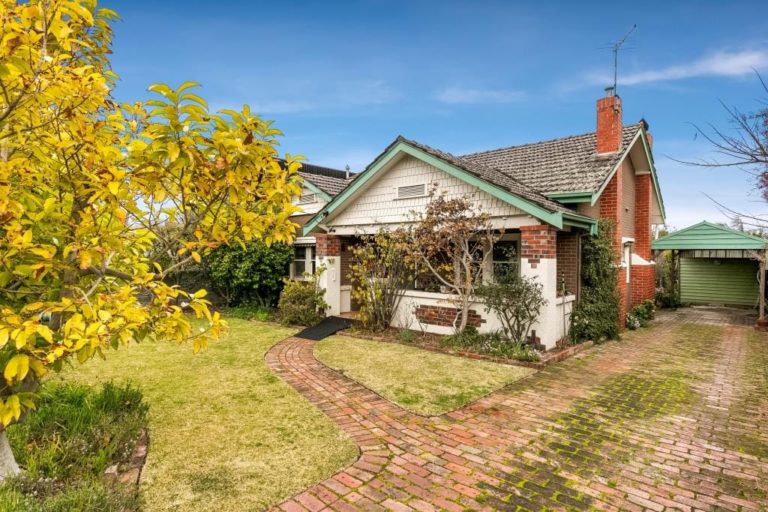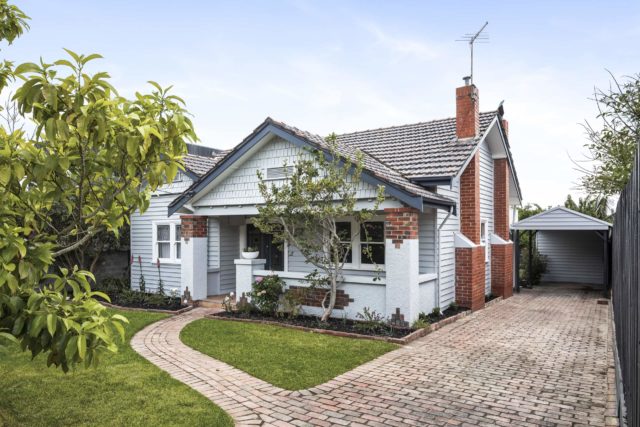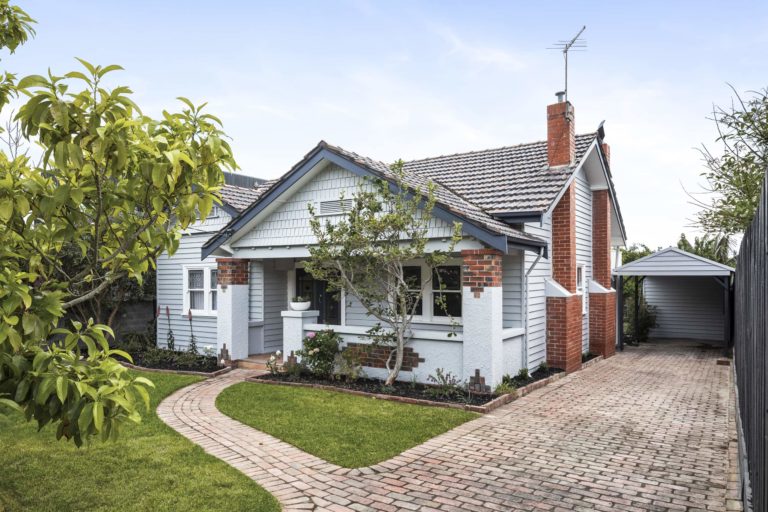 Anita has been building and renovating homes for the last five years, has a background in project management and is currently completing a Certificate IV in Building and Construction. "I have a long-term interest in real estate which stems from my Dad who would take us to open homes and auctions from a young age," says Anita.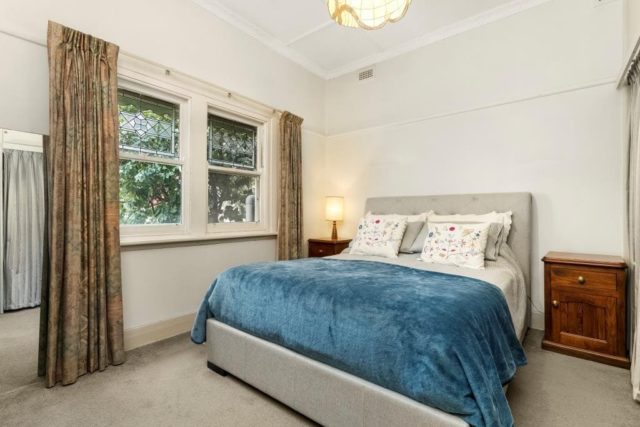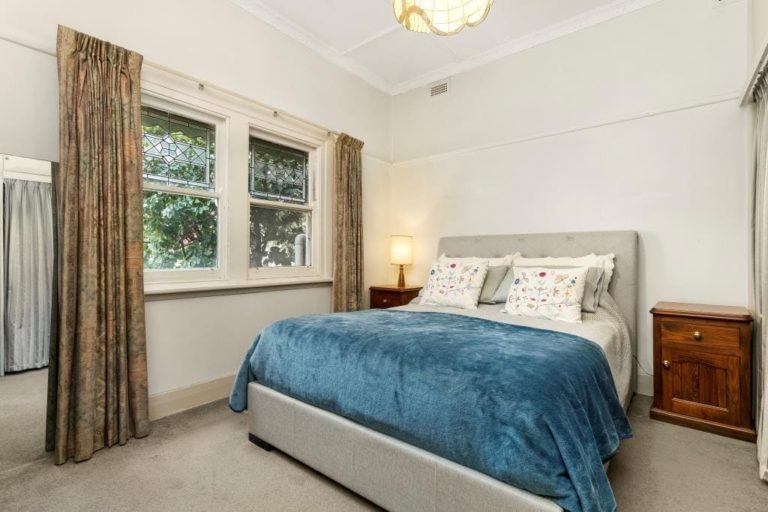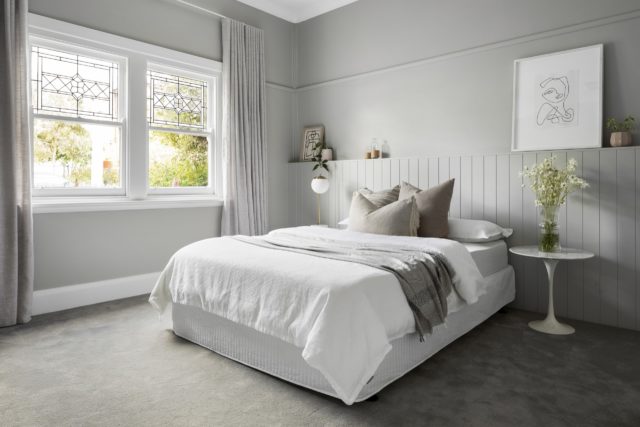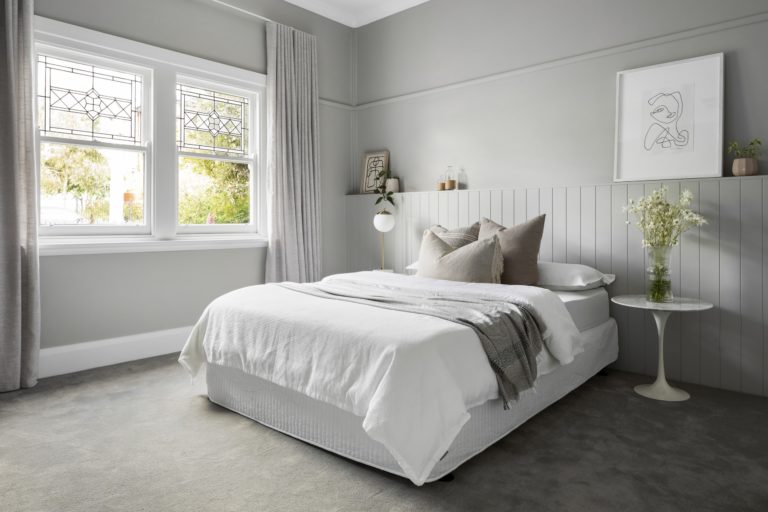 Anita drew on all her life and vocational experience when sensitively transforming this home from a dated 85-year-old abode into something modern, yet still inviting; the result is a seamless blend of old and new.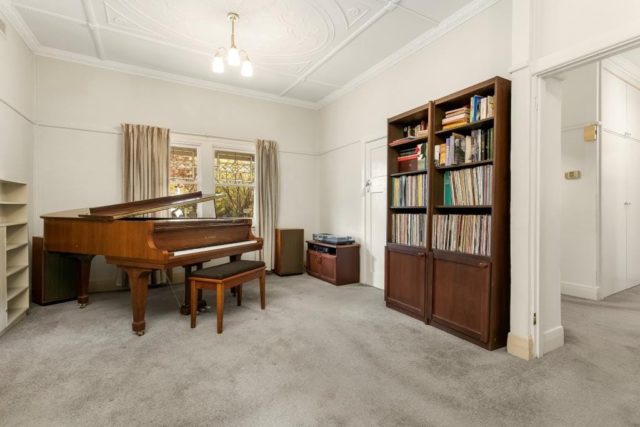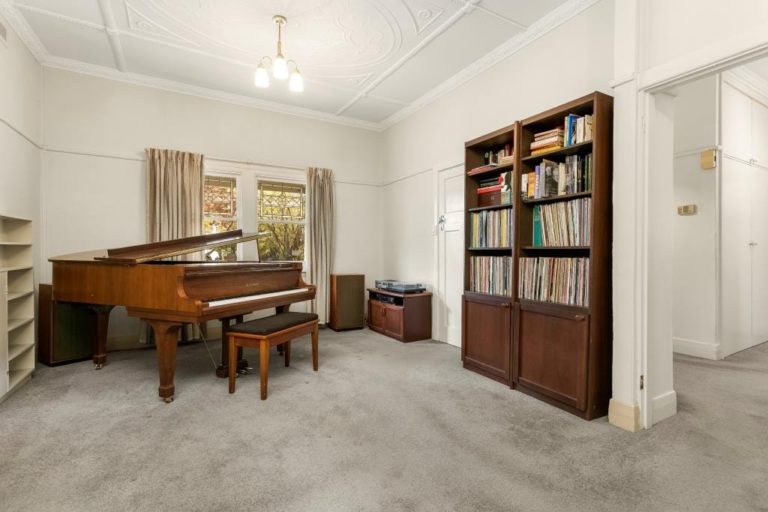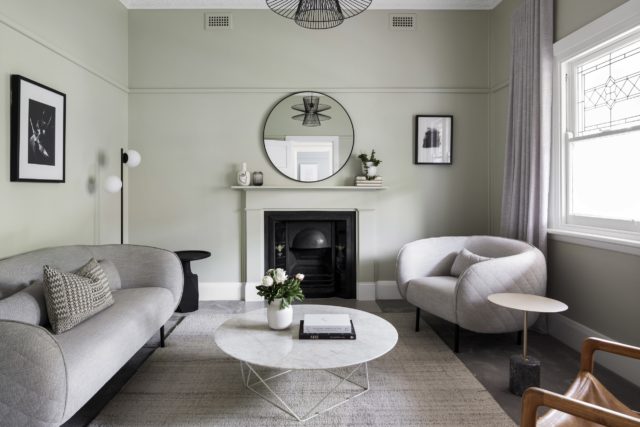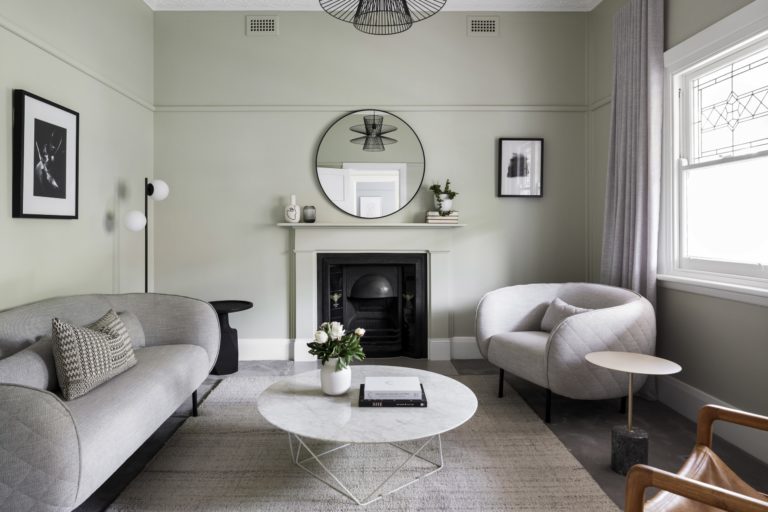 When initially purchased, the home had faux mission brown brick-look cladding covering its original weatherboards plus a dated 1970s extension at the rear. Despite its obvious shortcomings, the home also had beautiful period features including original leadlight windows, intricate ceiling roses and cornices plus a gorgeous garden.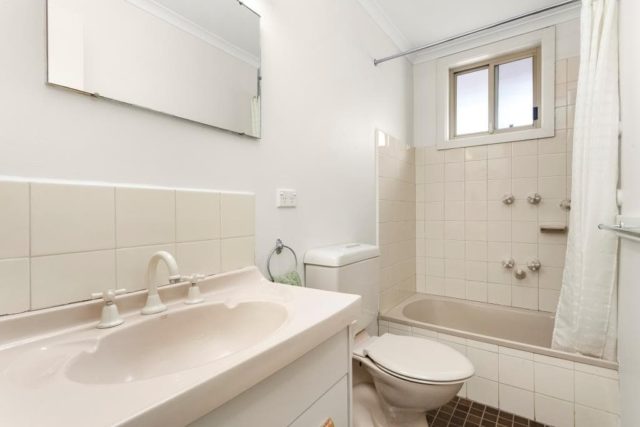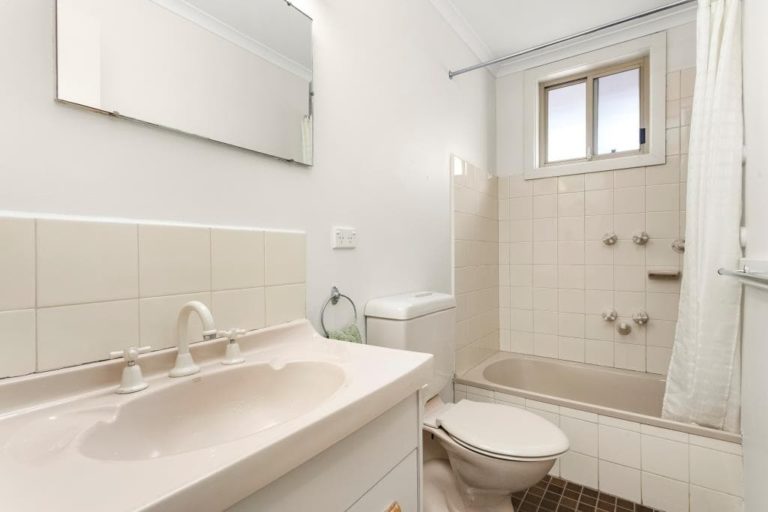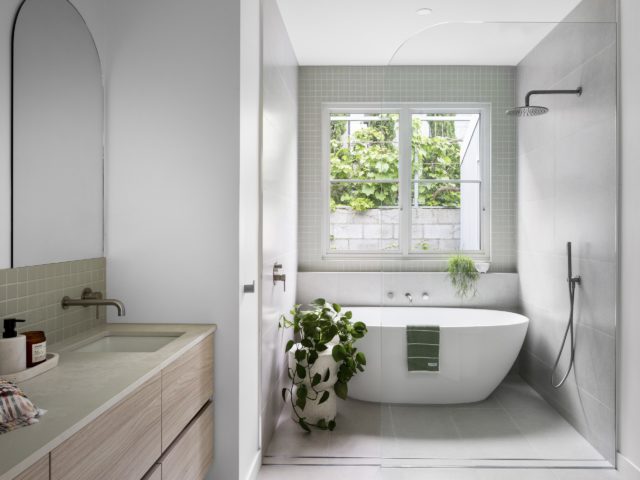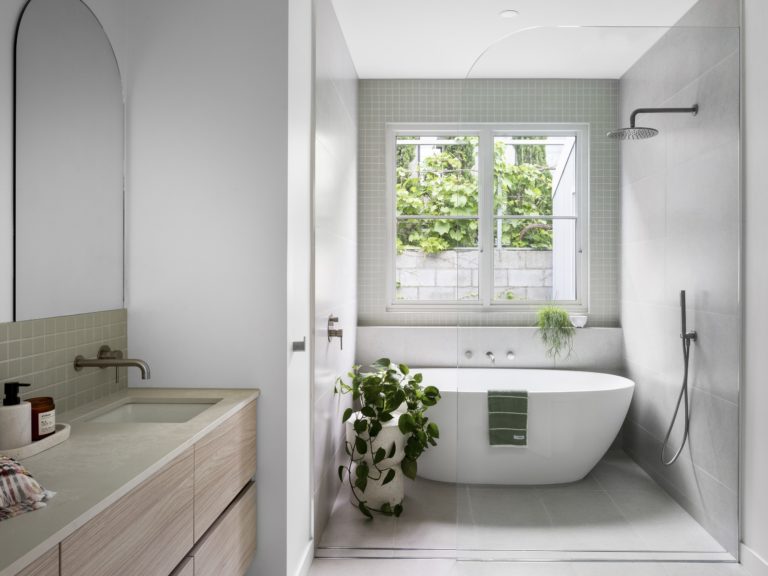 First up, the front of the home was restored before a light-filled, contemporary extension was added at the rear – a space that has since become the heart of the home and houses a gorgeous kitchen, living, dining and study space.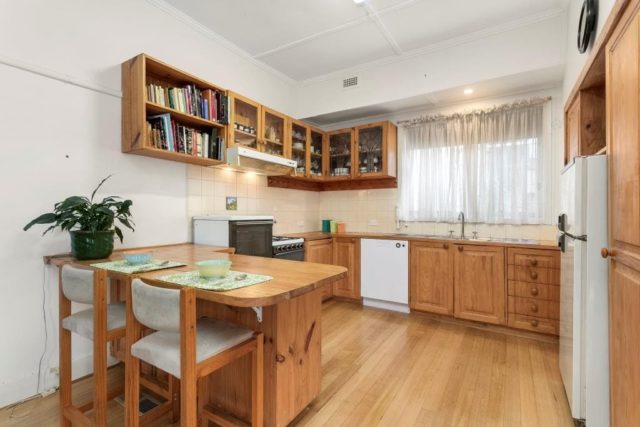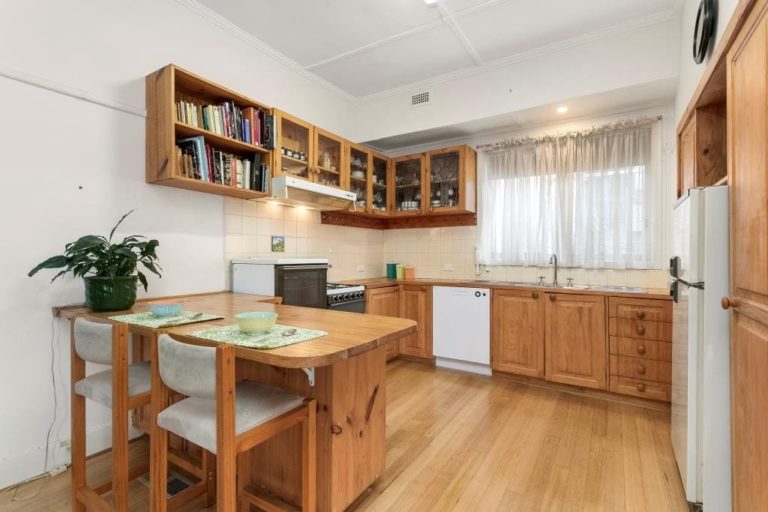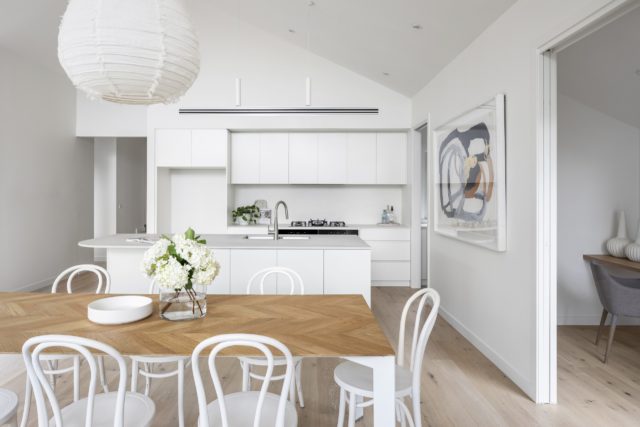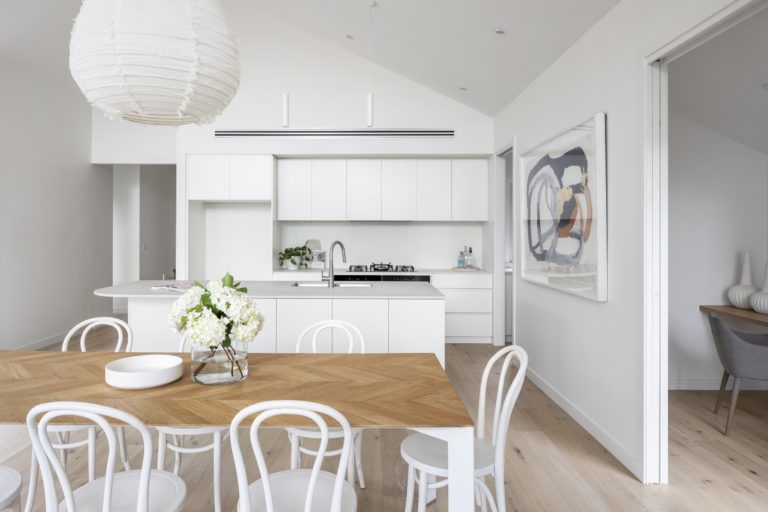 "I love the reaction of people when they walk into the space for the first time, and the genuine surprise on their faces as this part of the house is hidden from the front," says Anita of the extension that boasts 4.7m-high ceilings and large swathes of glazing that frame views of the lush established garden.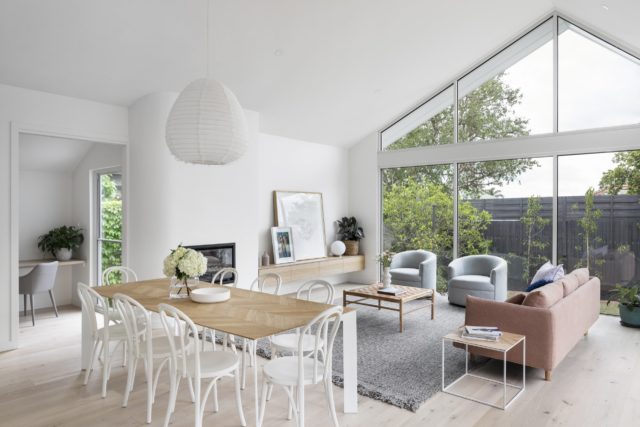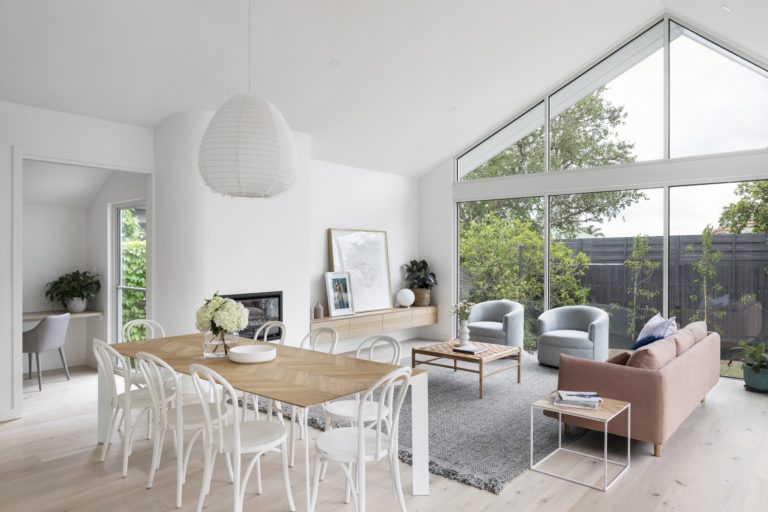 When it comes to the home's overall interior design, its soft colour palette is a highlight. "I tried to limit the amount of black and chrome finishes and took cues from the leadlights with the use of sage green in different parts of the house. I even used soft pink as a feature in the powder room which I absolutely love," says Anita.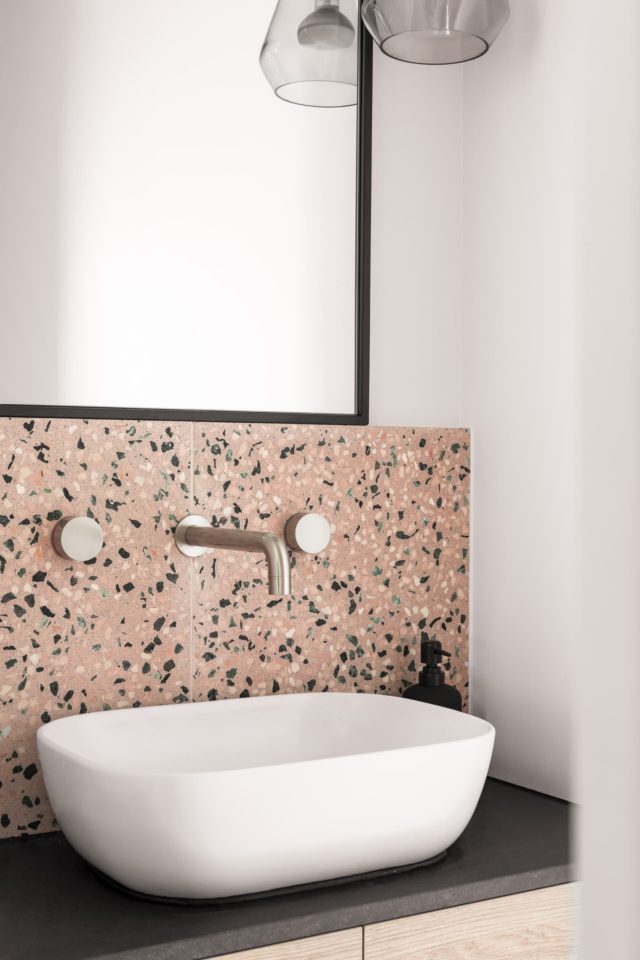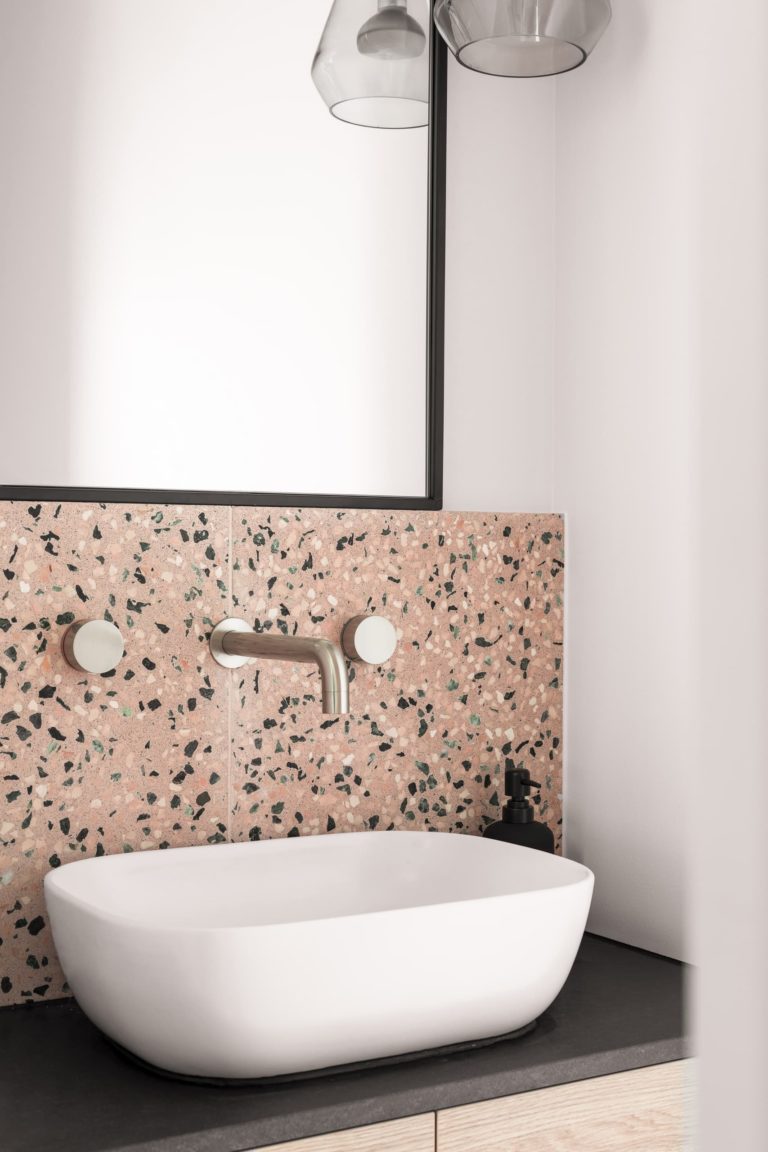 Playful curves are another standout feature; they're present in the shower screens, kitchen island bench top and statement fireplace. "Curves soften the spaces – particularly the tall curved fireplace which I think is gorgeous," says Anita.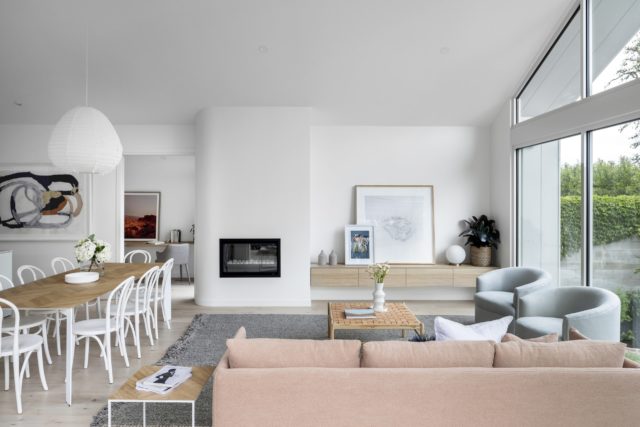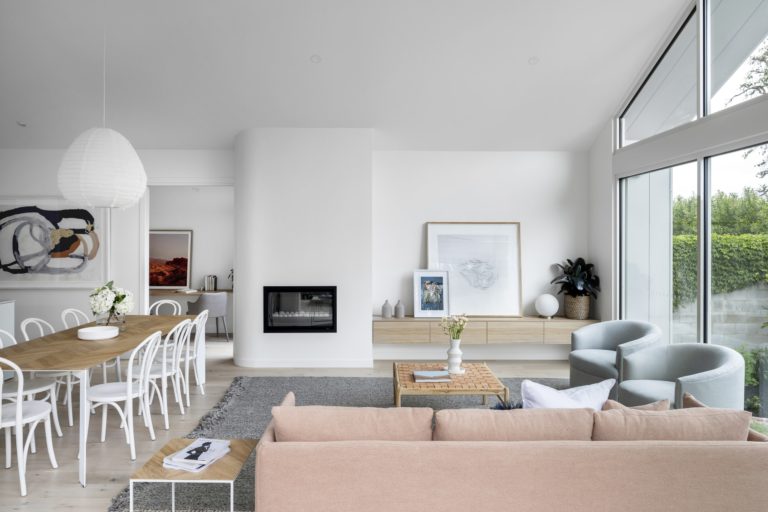 "I loved this project, and it has inspired me to do another one in the future. I really enjoyed the creativity of being able to make interior design choices that others appreciate, problem solving issues when they arise and working with some amazing people. It's a very rewarding and satisfying process but isn't easy!"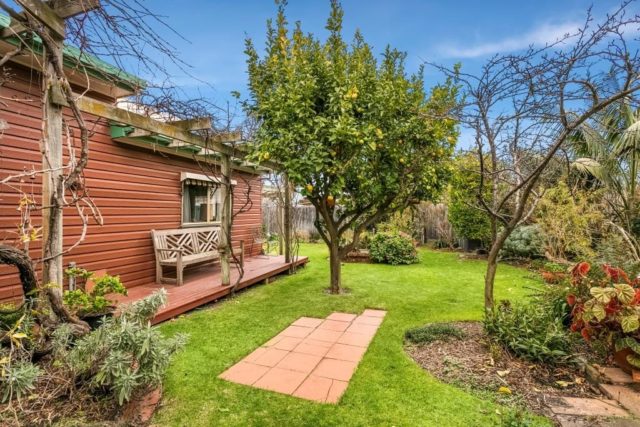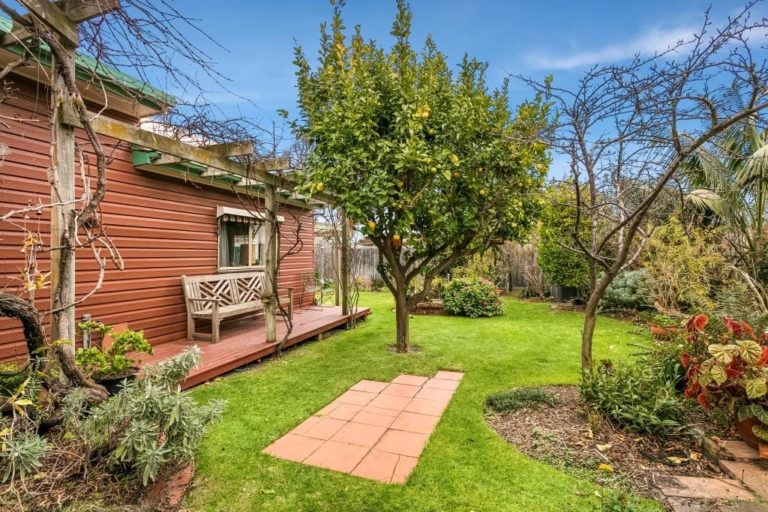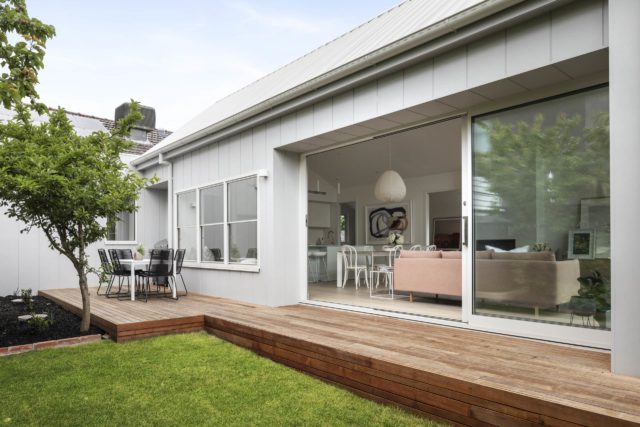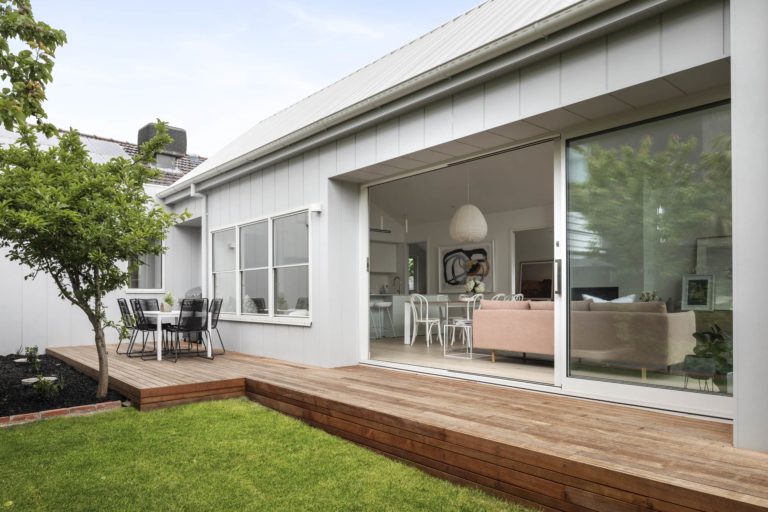 Styling: The Real Estate Stylist | Photography: Dylan James
For more on Anita | Anita is a graduate of the BuildHer course.