You know what they say about the country air? Well it seems there really does seem to be something in it, in a design sense at least. No longer considered a style backwater, the number of interior design stores popping up in regional and remote Australia is rather heartening for our more far-flung interiors addicts. We profiled The Sonic in NSW's Orange recently and our latest find, in WA, offers a similar retail concept.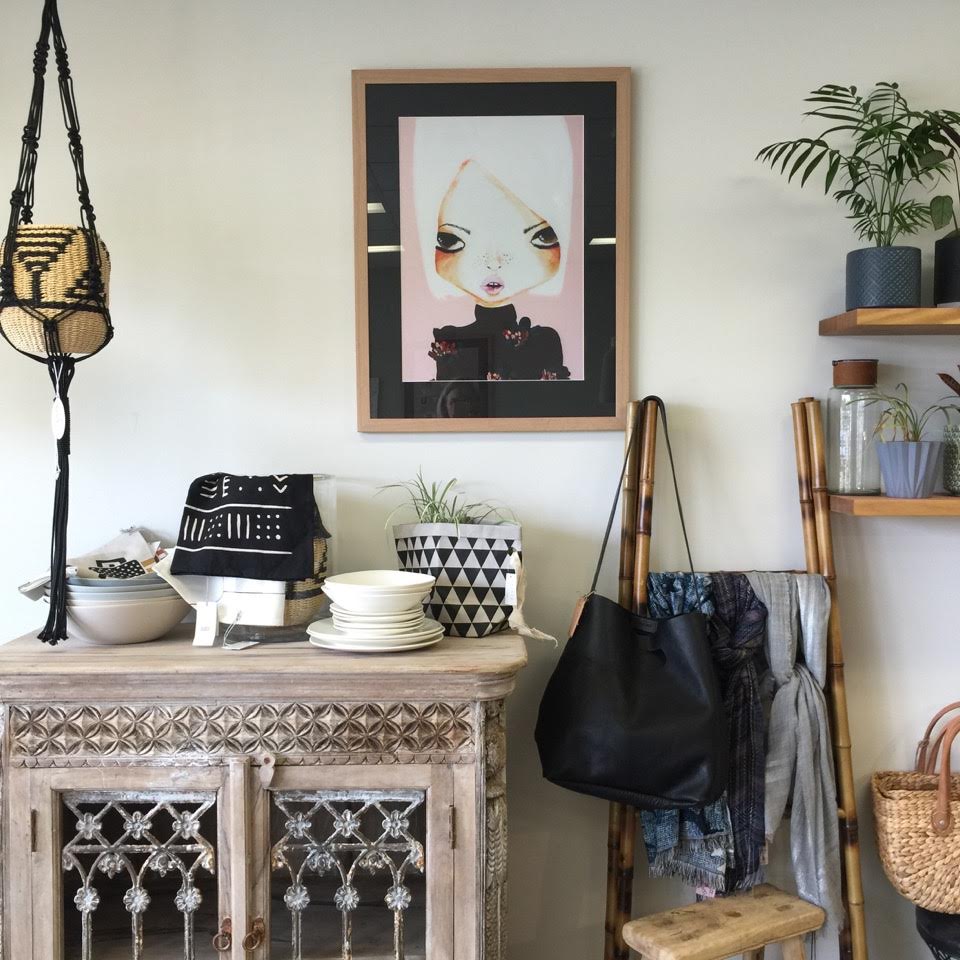 Located an hour south of Perth, Frisky Deer is a café and interiors store in one and it stocks a variety of covetable brands including Lumiere Art + Co, Kaz Morton ceramics, Kip & Co, Sage & Clare and Armadillo and Co – and it seems the shop's relative isolation hasn't hampered its success. "We are extensively different to what is on offer locally. Having been raised in the country, we truly underestimated the power of our roots. The support we have received locally and afar has been astounding and we are immensely grateful. We have engaged with customers from all over our vast state," says owner Dee Donegan.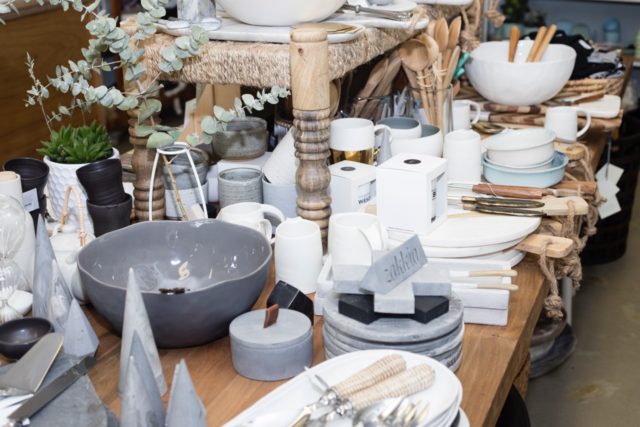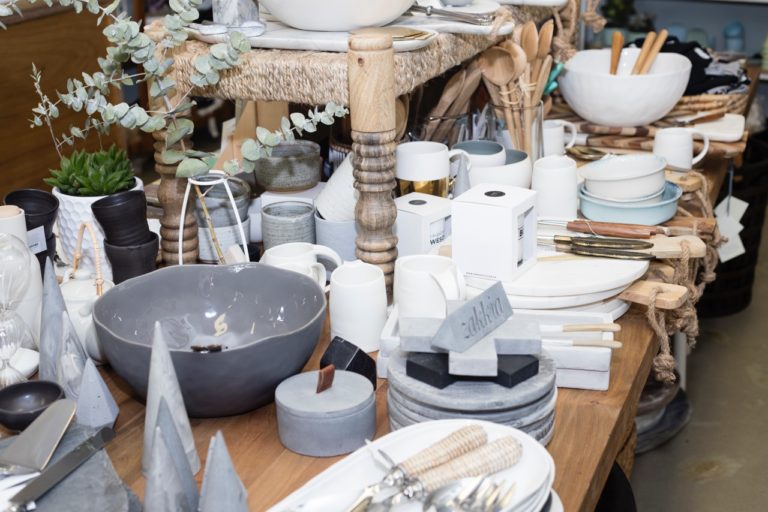 A former accountant, it was after Dee completed four renovations within six years (wow!?!) that she noticed a gap in the local market for beautiful design. "I was an accountant and a stay at home mum with four kids under 12. My husband is in earth-moving and we were looking for a business that allowed flexibility for our family of six," says Dee, who opened the store in September 2015 after curating an eclectic collection of homewares and Australian art. "Our shop walls are adorned by Australian artists – Perth girl Sara Winfield and eastern staters Ali McNabney-Stevens, Kimmy Hogan and Brent Rosenberg," says Dee who also hosted a series of successful workshops recently that saw styling maven Julia Green head west for the occasion.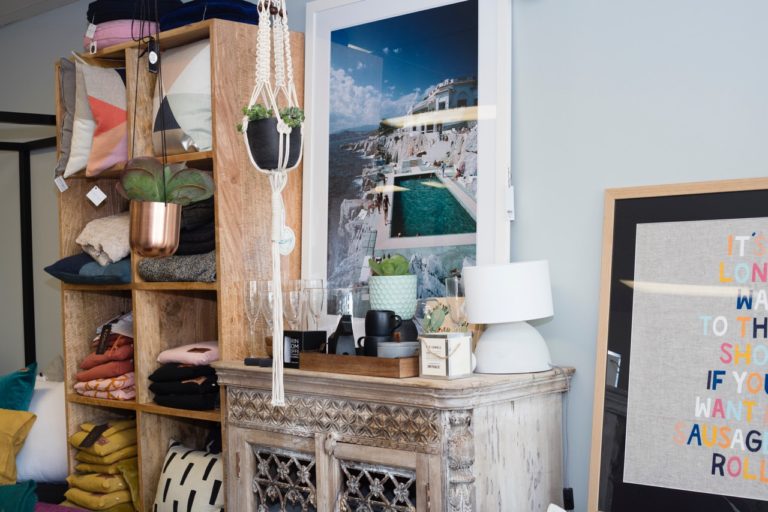 Aside from the shopping on offer, the store also functions as a café and features a delectable array of sweet treats created by Dee's sister. "My sister is a chef and was trained at the prestigious Loose Box restaurant, so we coaxed her into coming across and working with us as our manager and head baker. We want our customers to come in store and enjoy a great coffee and some delicious home baked goodies while being inspired by the space. Having the combined café and retail experience creates an incredible energy in the shop," says Dee.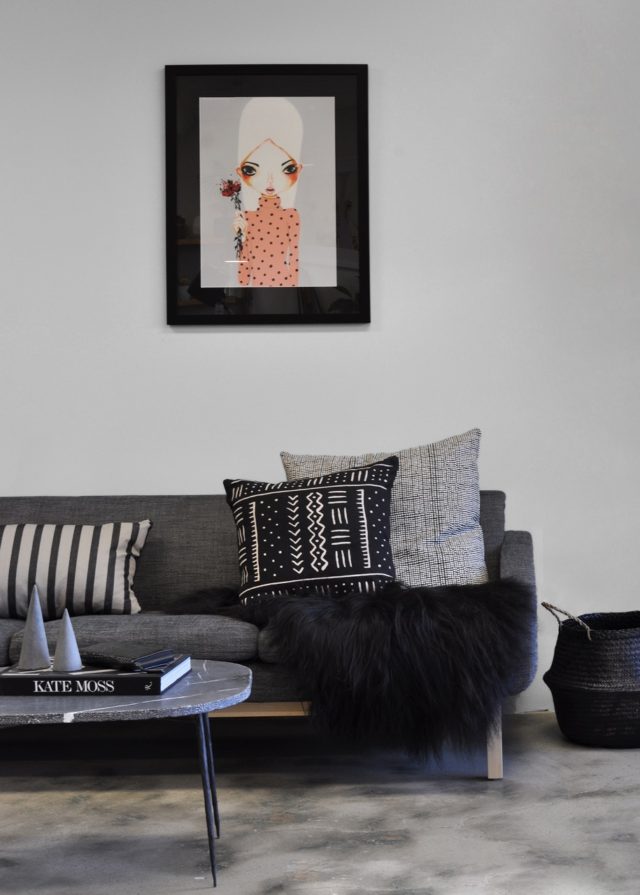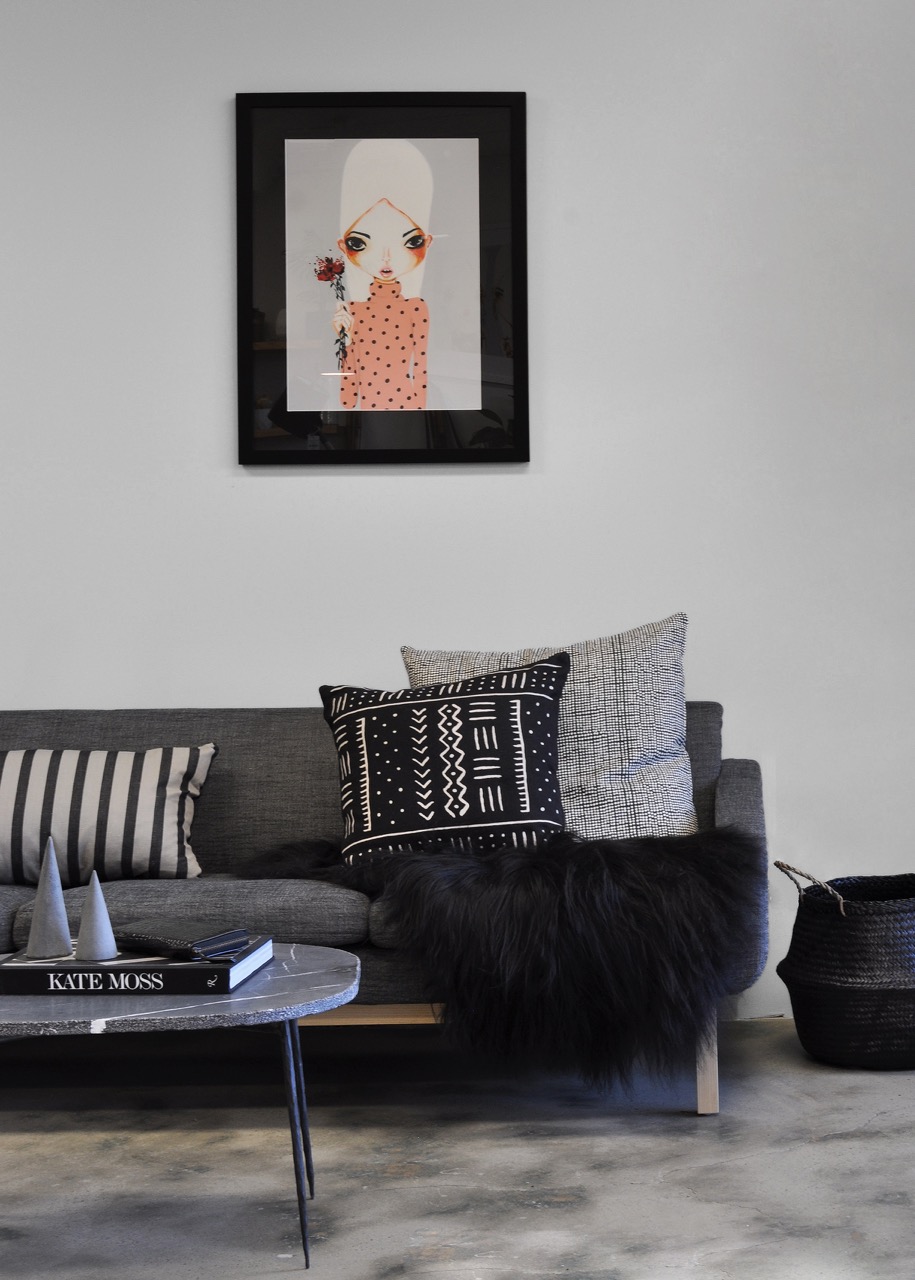 In a clever marketing move, almost everything in the café is available for purchase too. "The tables you sit at, the chairs you sit on, the cups your drink from are all for sale. It has an intimate and unassuming feel. A wise woman once told me that you can't pay for good energy, it has to be created," says Dee.