When we first talked to Phoebe Bell of Sage and Clare her business was just one week old! Solely online and offering a collection of homewares she both designed and sourced from across the globe, we knew we had stumbled upon something special.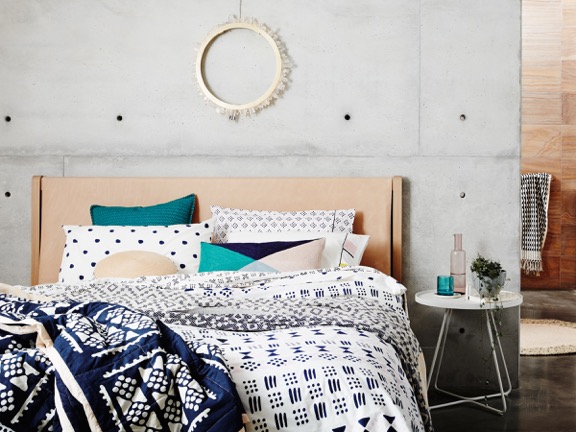 Jump forward two years and Sage and Clare is a much bigger beast. With their homewares available through a range of stores across Australia and New Zealand, including their own showroom in Northcote (which you can visit on appointment), Phoebe no longer sources, designing every piece herself. "With Sage and Clare expanding, I've moved away from sourcing to now designing every homeware here in Melbourne. I absolutely adore the travel side of things but it was become increasingly difficult to spend three months at a time away from home, the business and my family."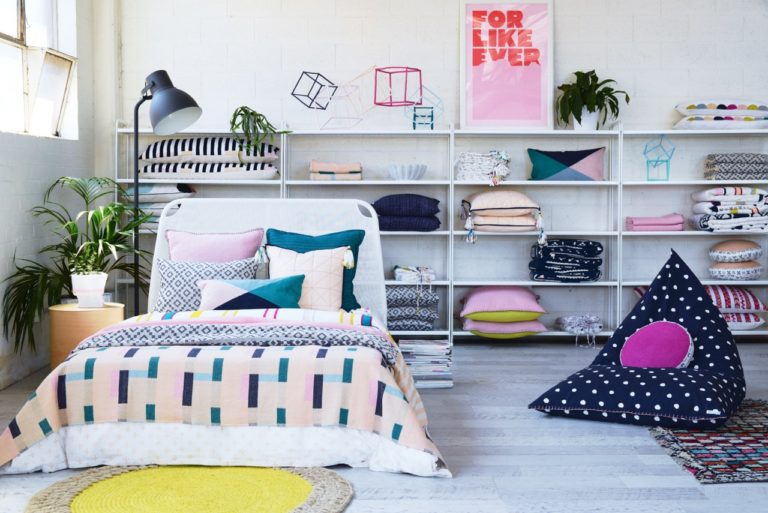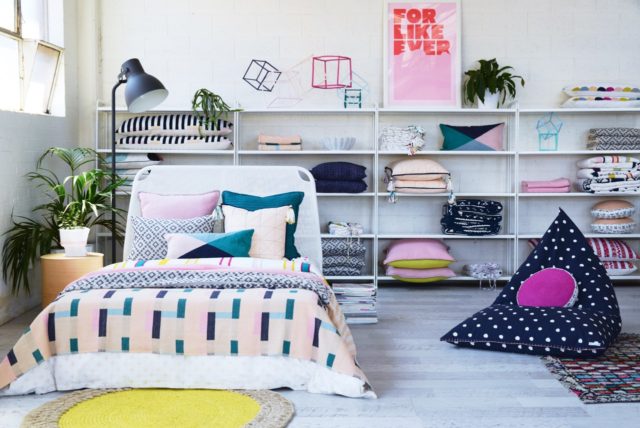 Still the bohemian brand it always was, it's now a little more polished and cohesive, thanks to there being just one designer. With a strong ethos that all their products be ethically handmade using ancient artisanal techniques, Sage and Clare has evolved naturally while maintaining a strong identity of colourful, layered, artisanal and bohemian.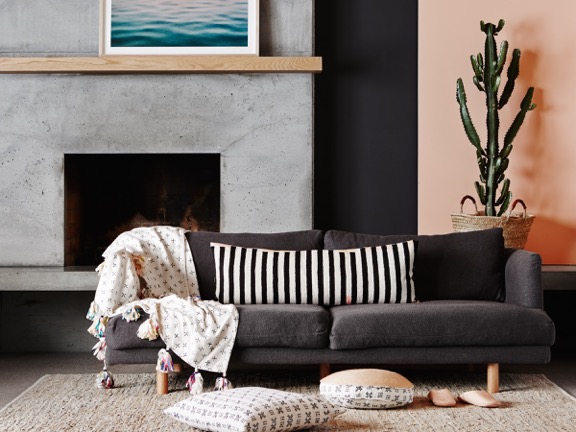 [contextly_sidebar id="kxuKV3CScYII2c1WCidIrmhrXkeVlk4V"]Its latest offering, the Caravan Collection, sings true to this. Inspired by vintage textiles from around the world, it takes references from traditional African mud cloth, vintage Moroccan Berber blankets and Aztec patterns from South America. This melting pot of cultures culminated in a range that was made by the clever hands of Sage and Clare artisans in India, using traditional time-honoured practices of block printing, screen printing, embroidery and weaving.
"The range offers a variety of textures, signature prints and playful embellishments for the modern bohemian home," explains Phoebe. "Offering everything from bed linen, coverlets, throws, cushions, jewellery and hand-painted enamelware, our products have a strong textile focus and all of our pieces really champion the skill of our artisans and the nuances of handmade."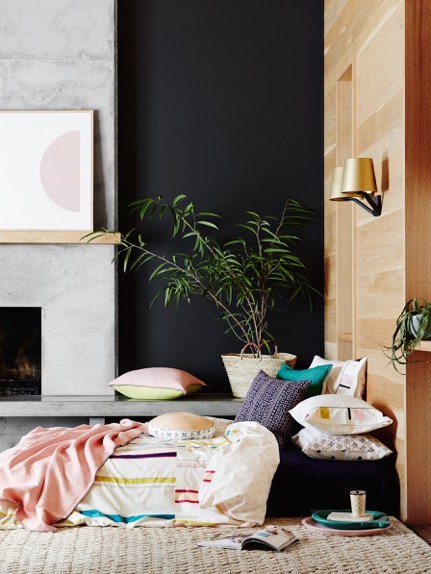 Predominantly a one-woman show here in Melbourne, Phoebe's two years in business have seen a myriad of successes and challenges. Undoubtedly a highlight has been seeing Sage and Clare featured in most of Australia's interiors magazines, as well as many of Phoebe's favourite stores… but on the flip side, the trials and tribulations of running a small business have been plenty. "Sage and Clare has grown so much since the beginning but it's meant my workload has grown a lot too. While I get casual help on the side from friends and family when I need it, it is still a brand that is predominantly run by one person (me!) and sometimes it can feel incredibly overwhelming. At the same time though, it's exciting to be growing and I can't wait until we're able to employ someone next year."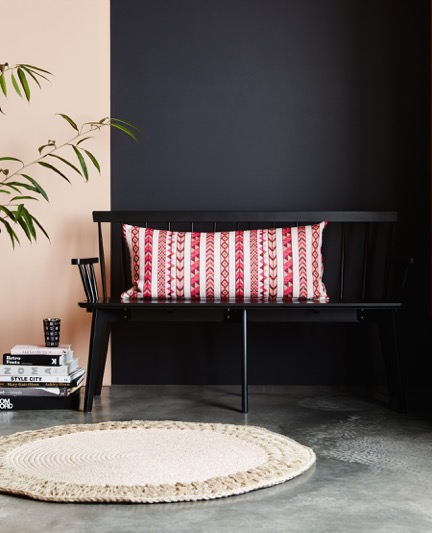 As the business continues to grow, so does the homewares offering, with a new collection in the works for next year. "Without giving too much away, my new range is inspired by Moroccan Riads and their traditional tiling known as Zillij. A strong '70s vibe has been worked into the range too — the rest, you'll just have to wait and see!"