In this age of mass-produced design, there's something so wonderful about things that are created by hand and the work of Victoria-based, Irish artist Kaz Morton is testament to that.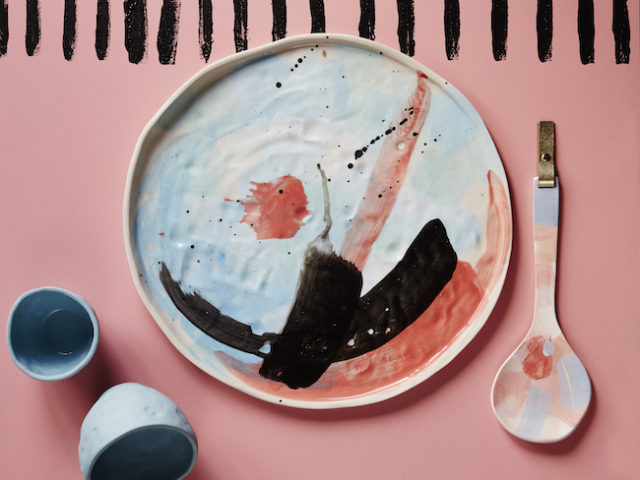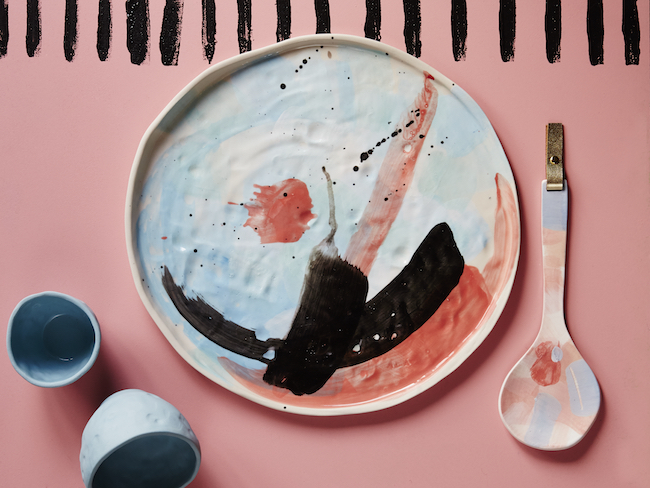 "When people come and do workshops with me they are always astonished at how long it takes and it gives them a new appreciation when they use my pieces," says Kaz of the laborious process which sees each piece fired twice, sometimes even three times.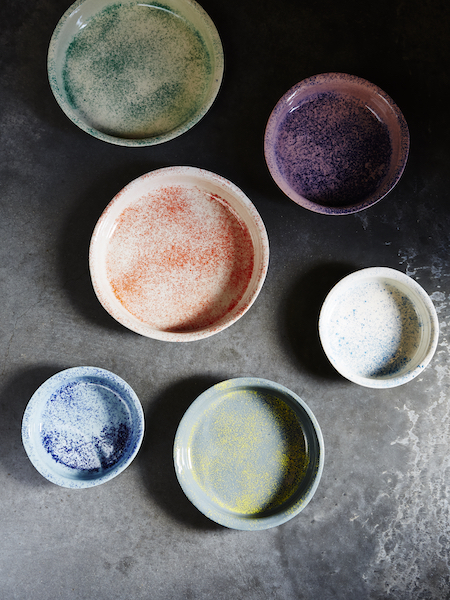 Titled 'Constellation,' the latest collection was inspired by a trip to the Nullarbor. "Being away from the city lights, you really get to see the stars in all their glory," says Kaz, who majored in painting but developed a passion for ceramics several years after leaving university.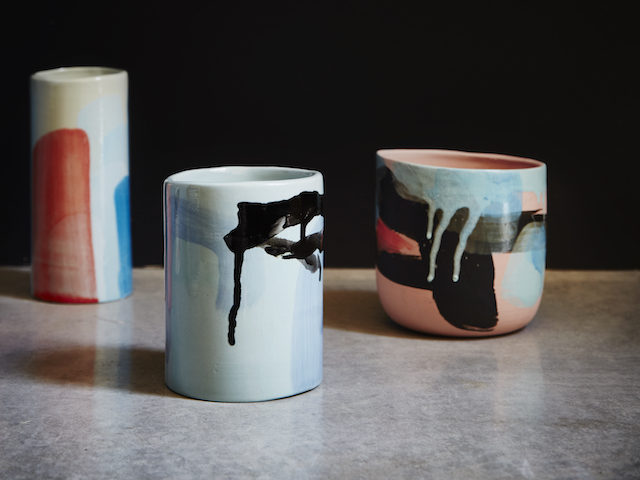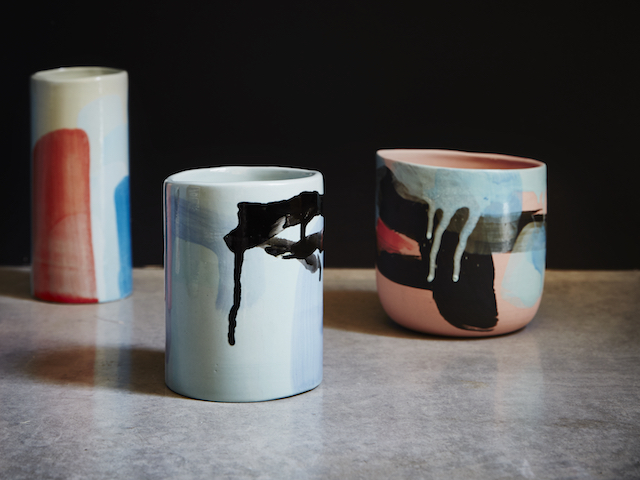 "For my latest range, I painted onto the surface of the pieces and it's been one of my favourites to date. I was really concerned that stockists wouldn't like the non-uniformity of the pieces, as every brushstroke is different, but they have embraced it," says Kaz whose work is not only beautiful, but practical too.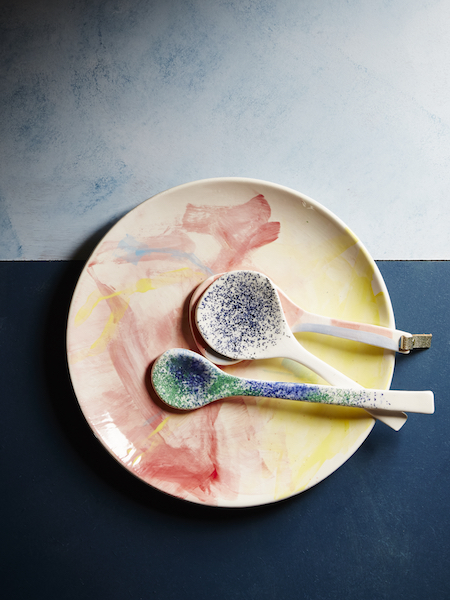 "My pieces are taken to stoneware temperature which means they are oven, dishwasher and microwave safe. I like to think that they are not only used on special occasions but every day," says Kaz, who loves pairing ceramics with other mediums like wood, leather and resin.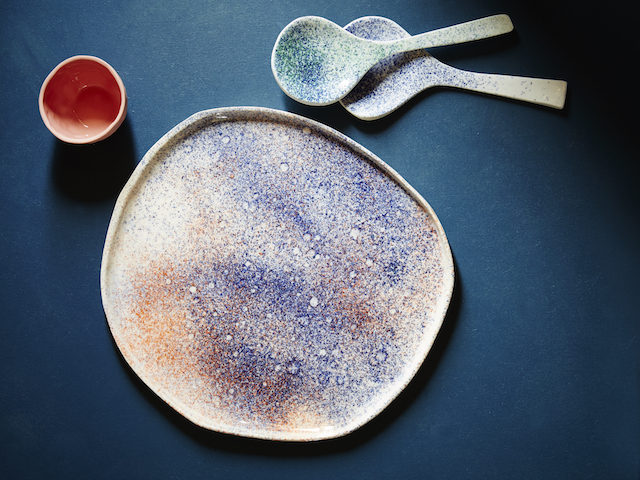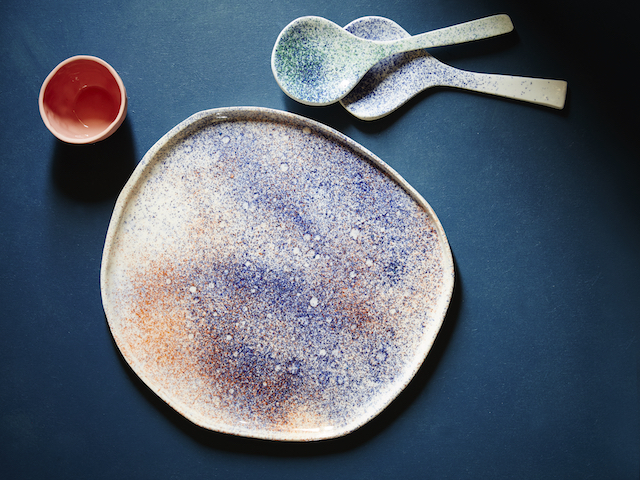 Kaz runs workshops and events throughout the year – subscribe to her mailing list and purchase her wares here. For wholesale enquiries click here.