Kimmy Hogan's art is refreshingly different. Artwork is often described as unique, but we think we've actually got something new for you today! Although she's a graphic designer by background, the mum-of-two says it has influenced her technique but not the art itself.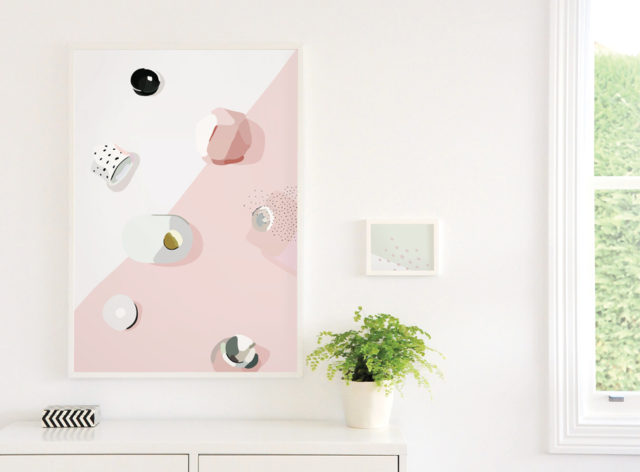 "Whilst I can draw and paint, I feel that I prefer the digital brush to really capture the images in my head. But in a contrast to digital, I worship the messiness and imperfection of a hand drawn artwork, so I let my digital drawings go wild and don't try to neaten or tweak things too much. I strive for that hand painted look with my digital drawings as that is really how they've been created."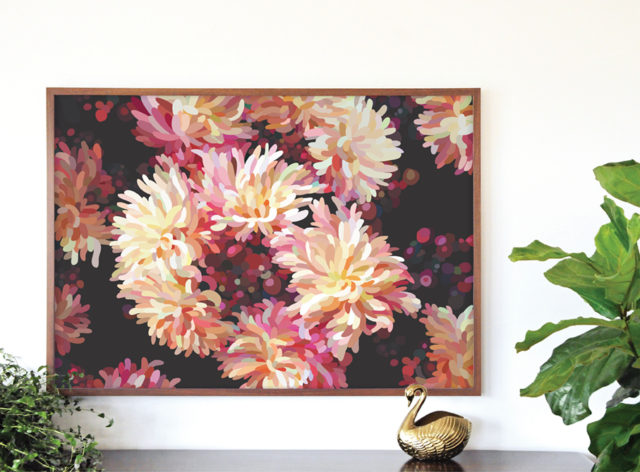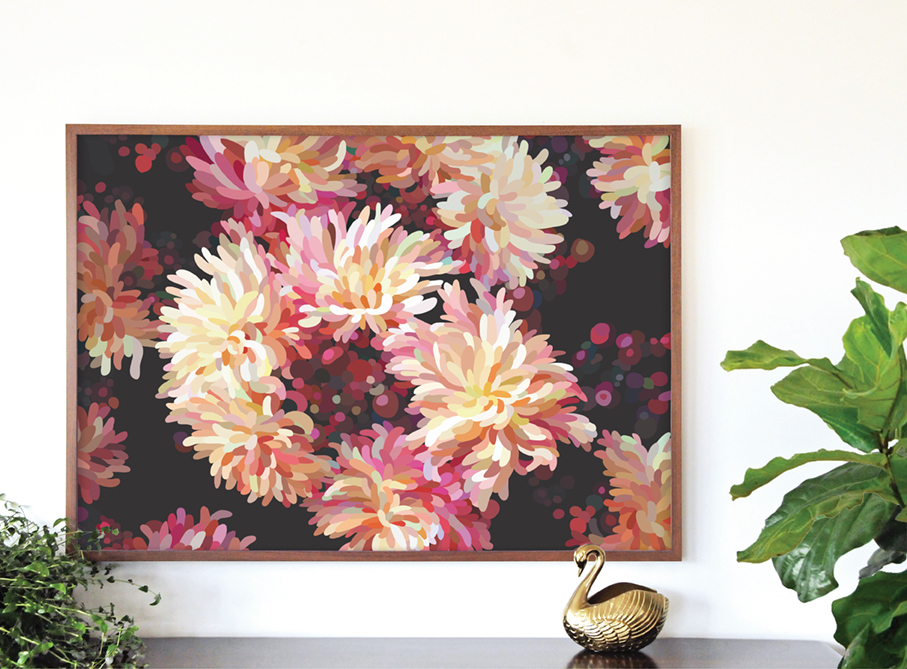 Kimmy has loved art and interiors for as long as she can remember so now creating art for people's homes is the perfect combination of the two. "I was drawn to graphic design initially as I loved the digital world. While 10 years of designing logos and websites was great, I just knew deep down I wanted something more. I've had an unrelenting love of interior design and I realised that my skills in digital illustration could be the pathway to that industry."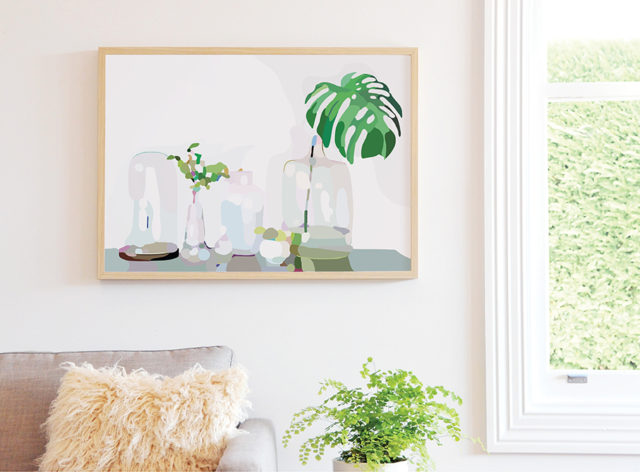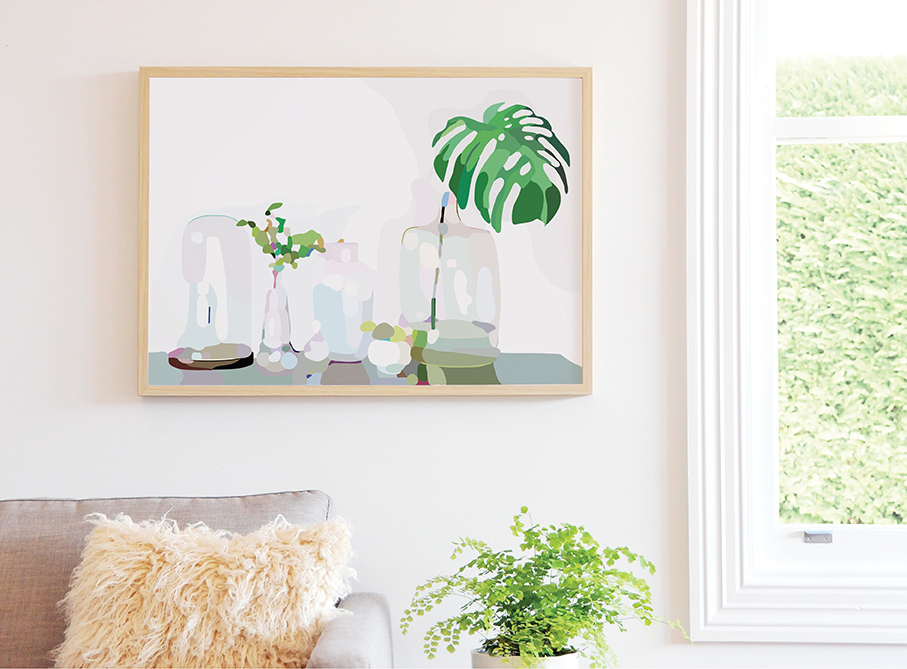 She may be a digital artist, but Kimmy adores traditional oil paintings. "This was the starting point for my latest collections and I spent many months developing a new technique to reinvent this oil painting look in a digital way. My Still Life collection was then born, which played with the traditional subject matter of flowers and vases just like an oil painting. My Flat Lay collection came out of a lot of experimenting drawing random objects which I then displayed like the flat lays you see in magazines. This collection was a more modern interpretation of my new technique."
Kimmy takes us through how the process works: "After I raid the local florist, I take loads of photos of various combinations as well as different bottles so I can really capture the best light and prettiest reflections in the glass. I then reference these over the following weeks and months to work up the drawings. Whilst my medium is digital, it is still a very time consuming hand drawn process with every line and curve being the stroke of the hand and every fleck of colour carefully considered. After I finish a drawing I will usually come back to it a week later to see it with fresh eyes. Also, when working on a collection I start to revisit each artwork so they subtly reference each other."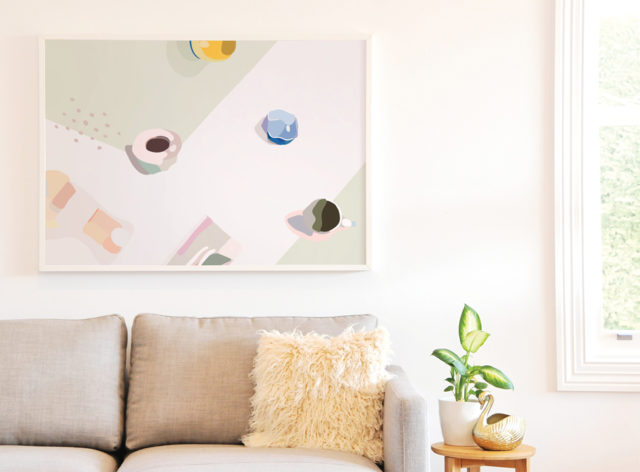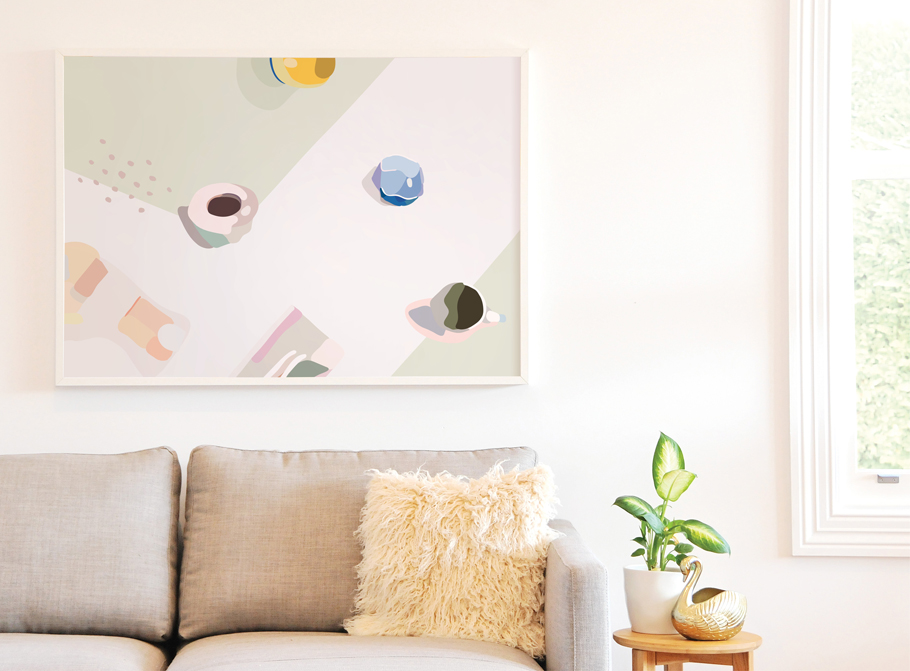 Not surprisingly, nature is her biggest inspiration and she loves flowers and foliage. "I have loads of plants around my home as I feel they have such a beautiful energy. When I'm out taking my boys for a walk, I always have my phone handy for taking photos of random gardens around the neighbourhood and I love a visit to the Geelong Botanic Gardens. I also love little trinkets and treasures. My glass bottle collection is a bit out of control and I have baskets filled with little ornaments I've acquired over the years which I just can't part with."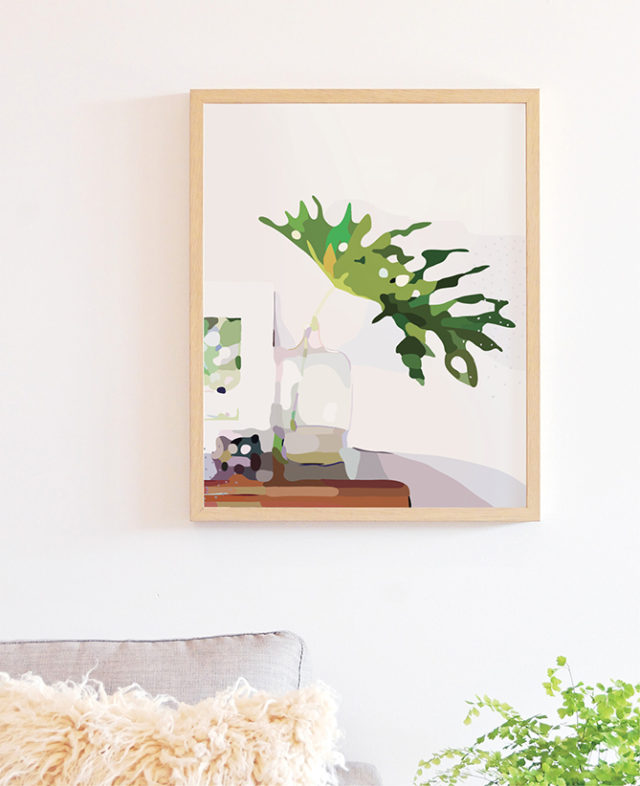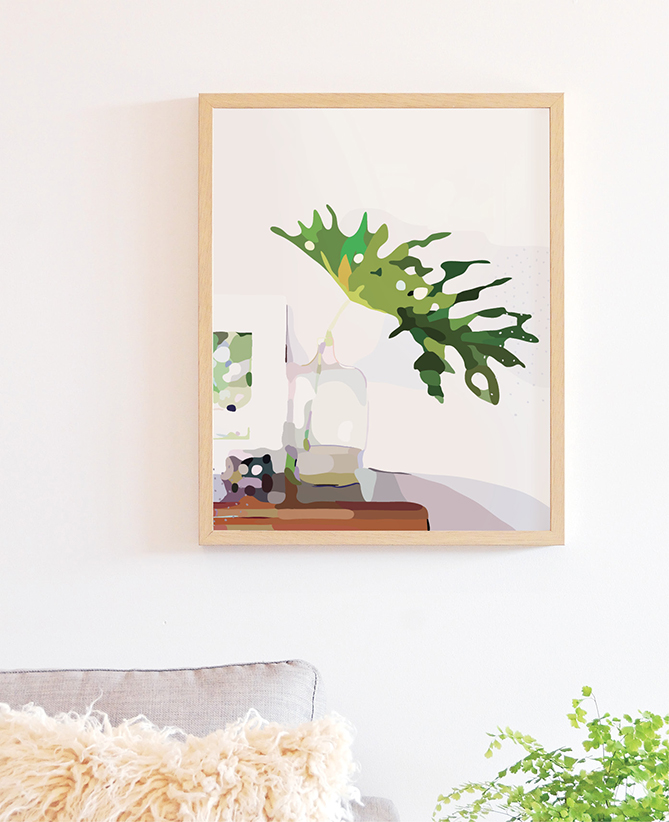 Kimmy, who is represented by Greenhouse Interiors, is currently working on a new range of art that uses the same digital painting technique but experimenting with some very different colour palettes and compositions. "It's incredibly hard to work with two young children and I don't want to miss my babies growing up. So I'm really enjoying just taking this next collection slowly and being a mummy for the majority of my day. I'm really excited about how some new drawings are coming together and love any precious few hours I get to work on them."
Something take your fancy? The great news is that prints start at just $35!