It was a mostly negative response from NSW's Troy and Bec when their western Sydney home was unveiled last week. In most cases they didn't feel that their design directive (ultra-modern with 'V8' styling) had been properly adhered to.
The home also ended with the lowest score in the competition so far – Sean and Ella received just two points despite topping the judges' leaderboard for the same rooms. South Australia's Kate and Harry had a rough ride too – they landed at the bottom of the ladder after their Kim Kardashian-themed bonus room was deemed a failure. And it wasn't long before the two lowest scoring teams accused Troy and Bec of "strategic and unfair scoring." Controversy!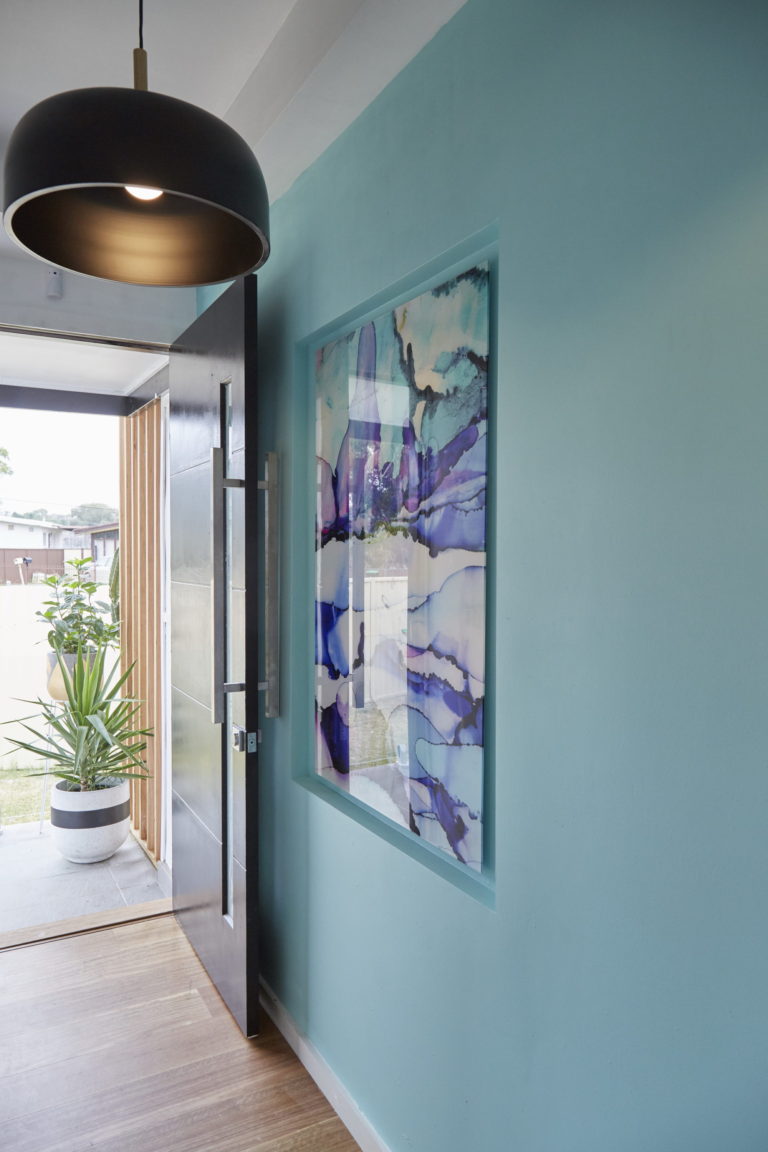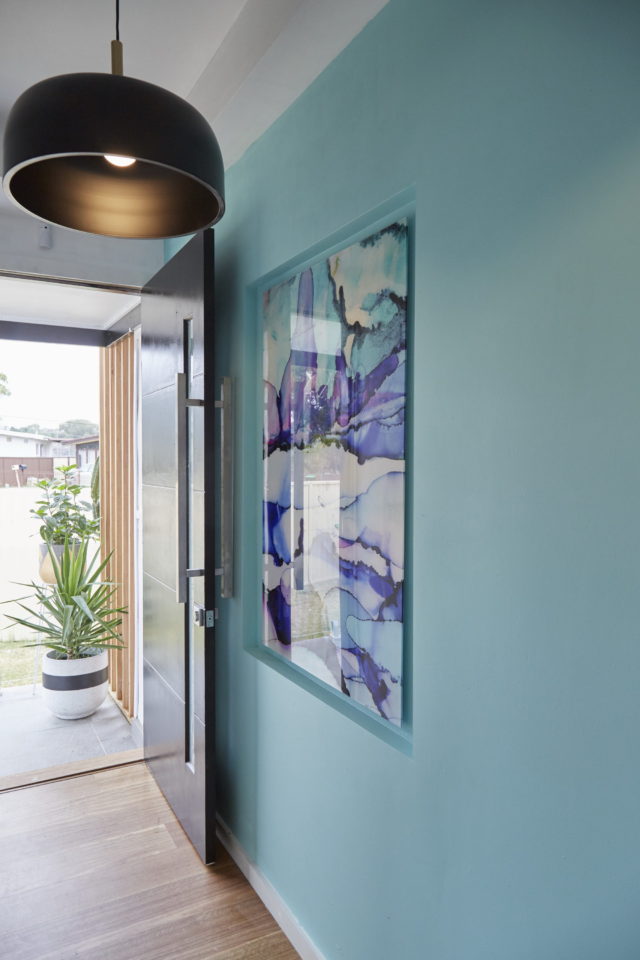 Entry
Setting the colour scheme for the home, Kate and Harry's blue painted entry was mostly well received by the couple. They loved the glass art work but thought the paint job was unimpressive.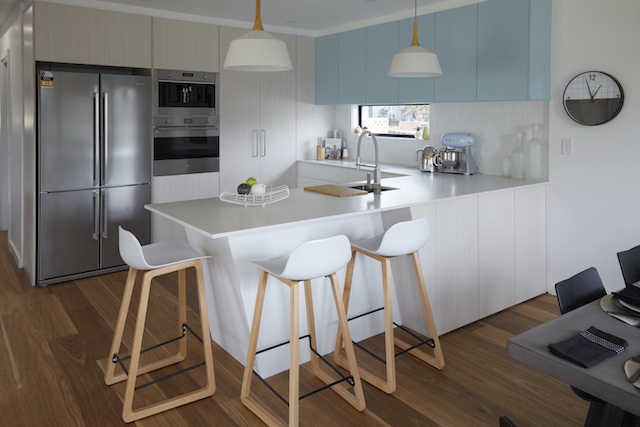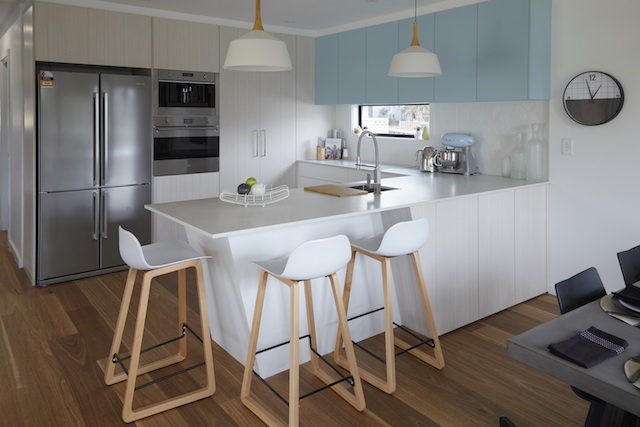 Kitchen
Andrew and Jono's kitchen was a hit – the couple loved it and thought its V8 inspired knives "hit the nail on the head."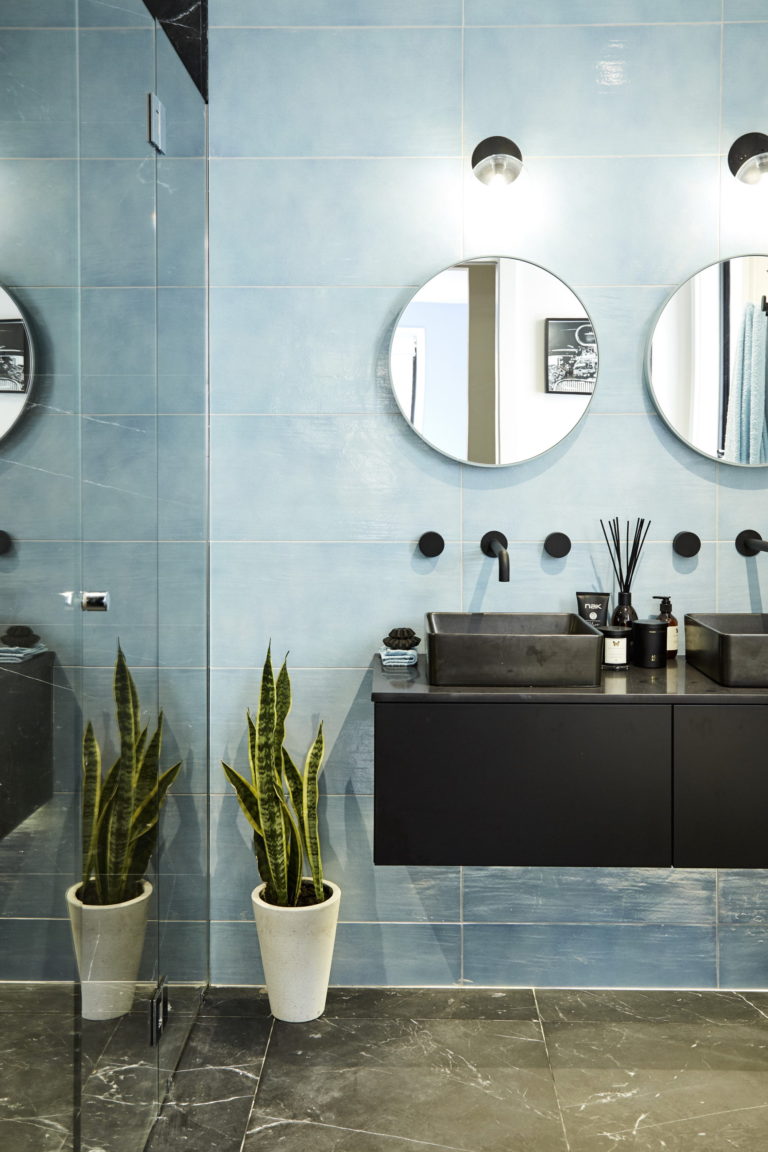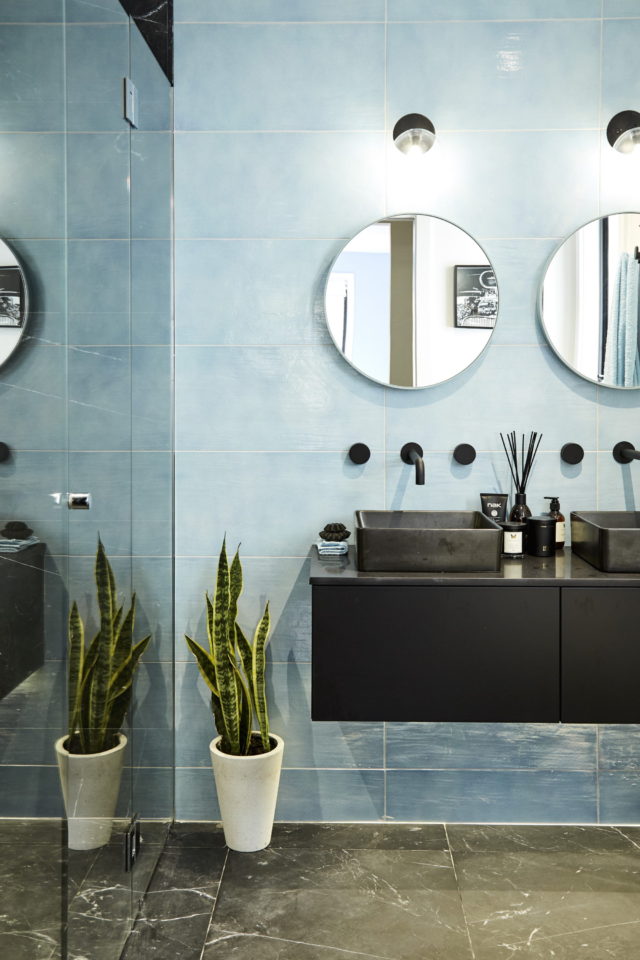 Ensuite
While a standout space for me, Sean and Ella's ensuite was declared a "dead set shocker" by the couple who were adamant that they didn't want any black in the room. "This is definitely not someone who is designing for us, they are designing for themselves," said Bec. However, Troy thought the two showers were a brilliant idea.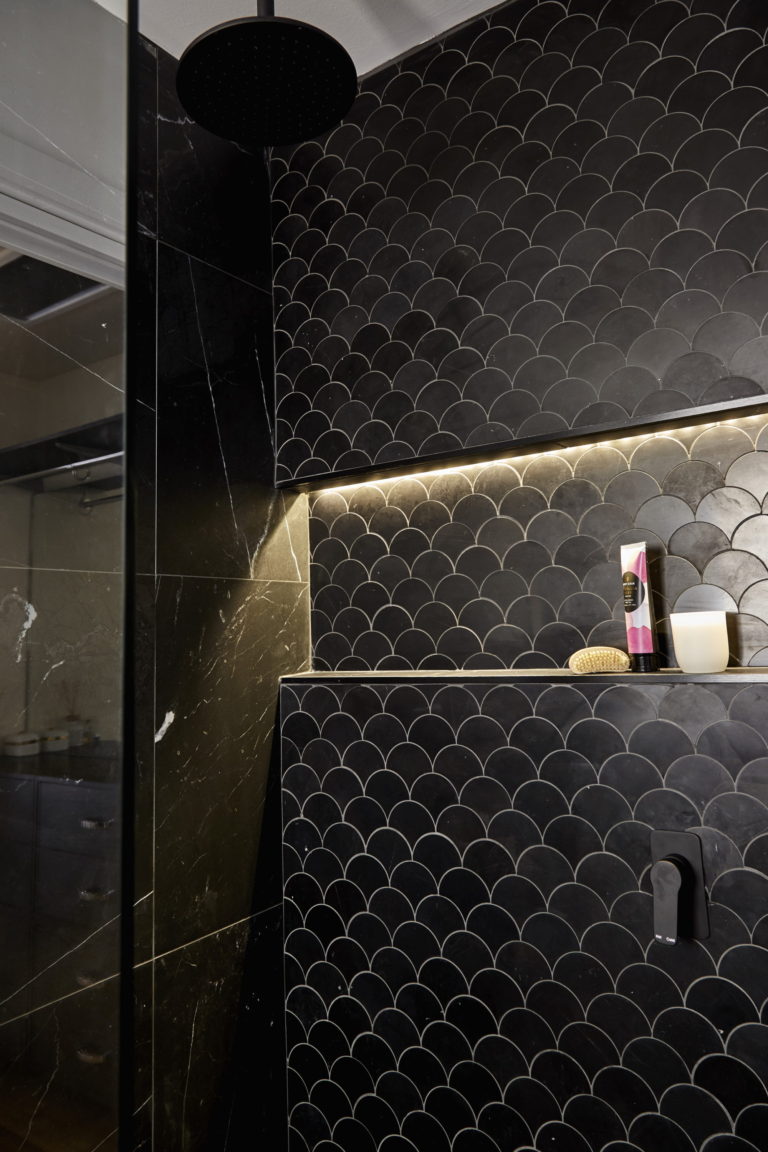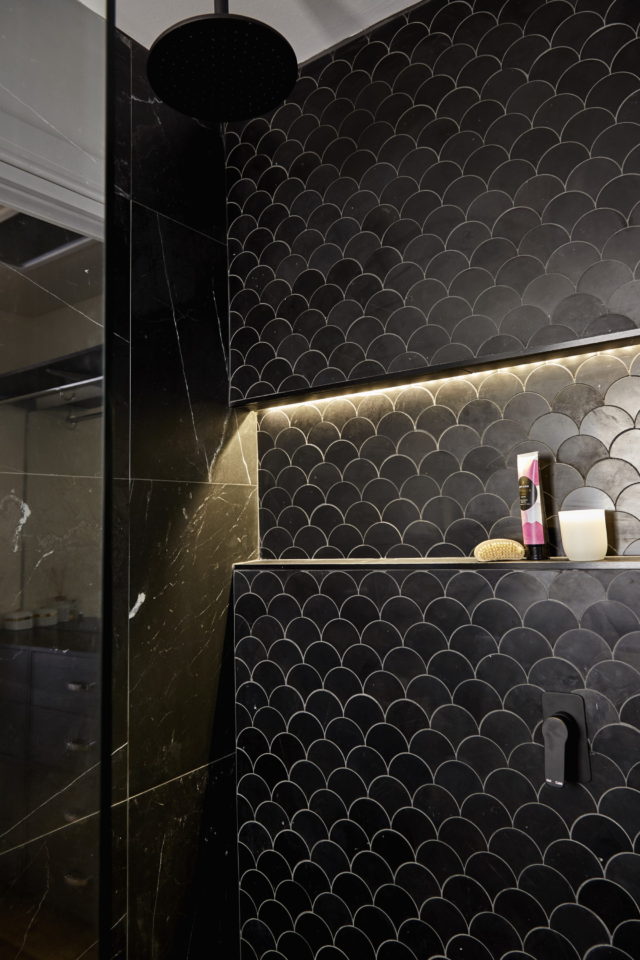 Dining room
Troy and Bec loved Aaron and Daniella's dining room despite thinking that the table was too small, and they also hated the 'tyre' chair. "We won't be keeping that," they said.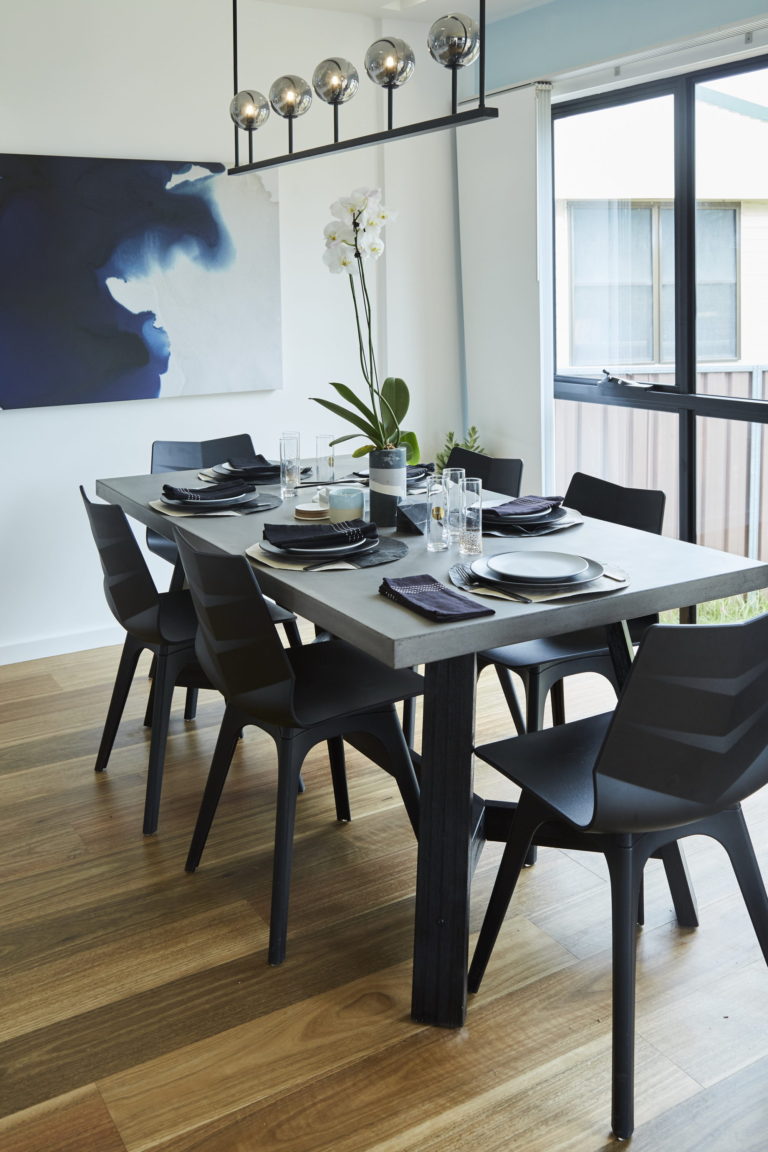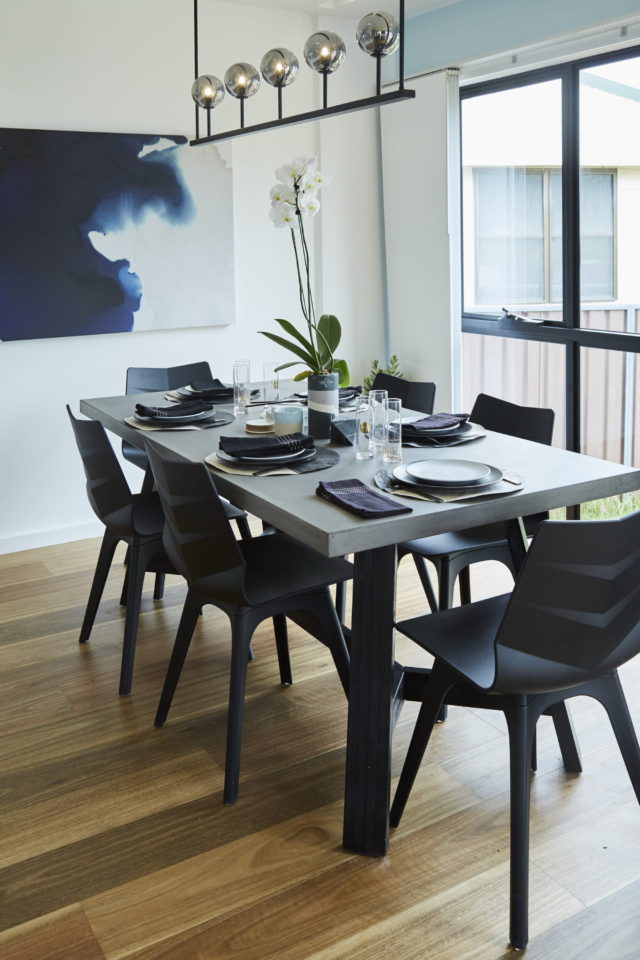 Bonus room
Kate and Harry's bonus room (Hayley's bedroom) generated quite the debate. While Hayley loved her Kim Kardashian inspired room, Bec wasn't impressed with the Kim Kardashian book on the bedside table (with naked selfies of Kim inside).  Ultimately though, Kate was skeptical of the couple's verdict. "The judges love our room, Hayley loves our room, yet Troy and Bec fail the room. If that's not strategy, then I don't know what is. And at the end of the day it sounds like Hayley's opinion wasn't that important," said Bec.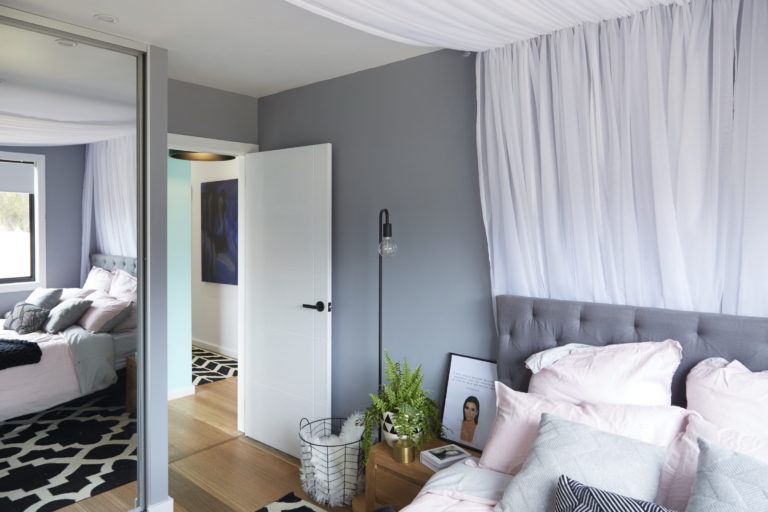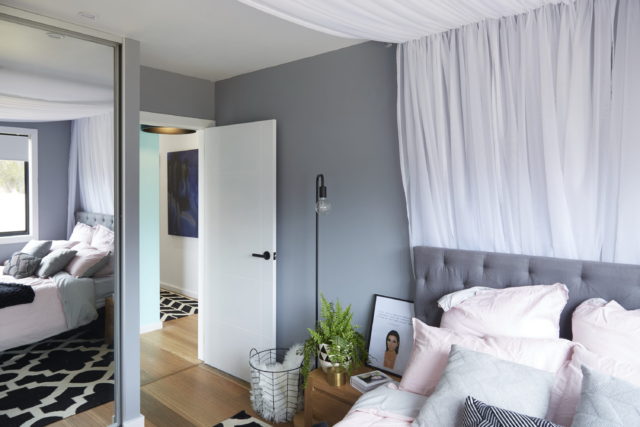 Laundry
The couple loved Aaron and Daniella's white and teal laundry. "The laundry alone is on its way to being a 10! They've got this bang on target," said Troy.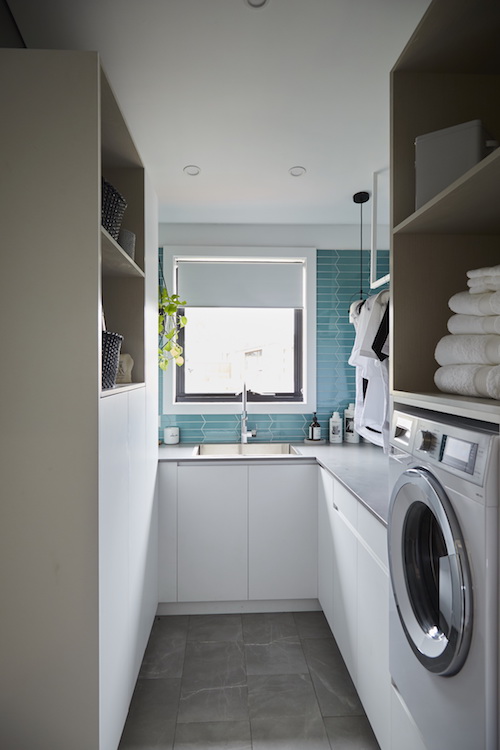 Master bedroom
The coloured feature wall in Andrew and Jono's master bedroom was deemed "risky" and the couple didn't feel it hit the house rule. "I was hoping we were going to get a handmade bed with massive big telegraph poles as posts. It's more feminine and not fit for a king and queen. Plus, they're only roller blinds, which are definitely not fit for a king and queen," said Troy.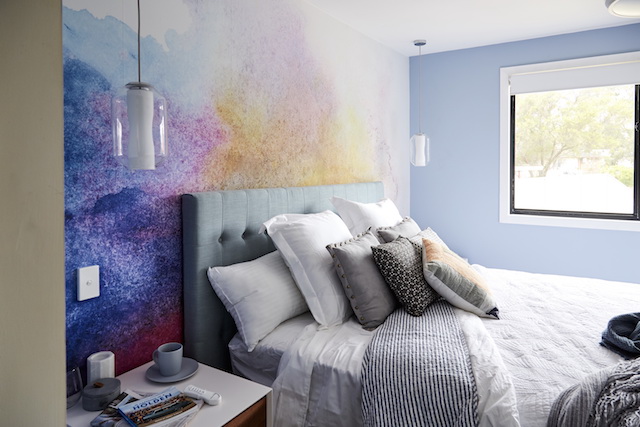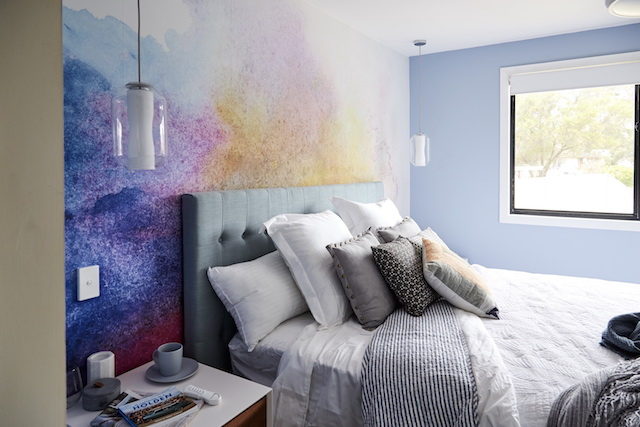 Lounge room
Fiona and Nicole's lounge room received a mixed response – while the couple loved the wallpaper featuring the Sydney Harbour Bridge, they were disappointed there wasn't enough seating. "This table is beautiful, but there is not enough seating. The key thing we said to them was about our family movie night every week," said Troy who noted the curtains were too long, the TV was blocking the windows and that the ceiling was painted yellow. "Who in the hell would paint a colour on a ceiling? I'm going to say that's stupidity," said Troy.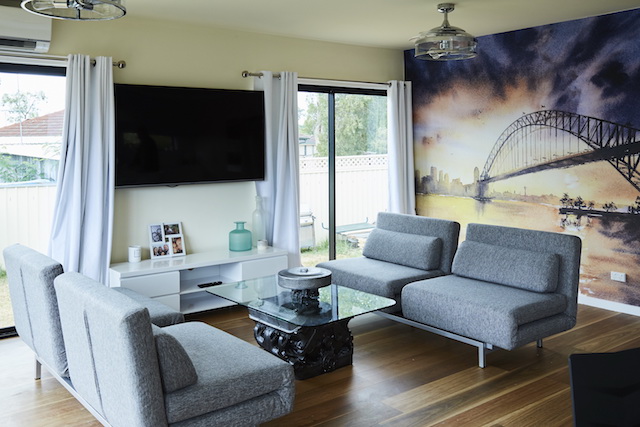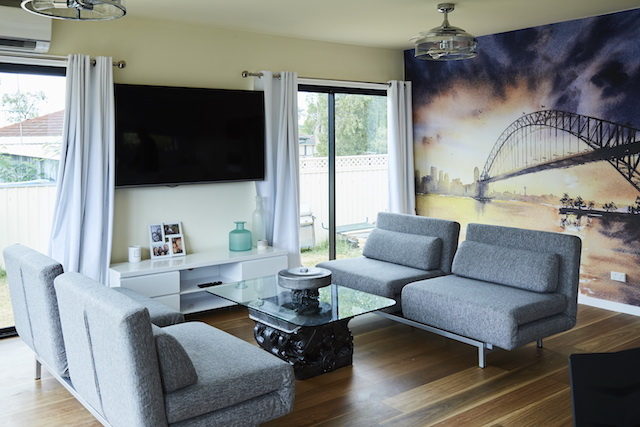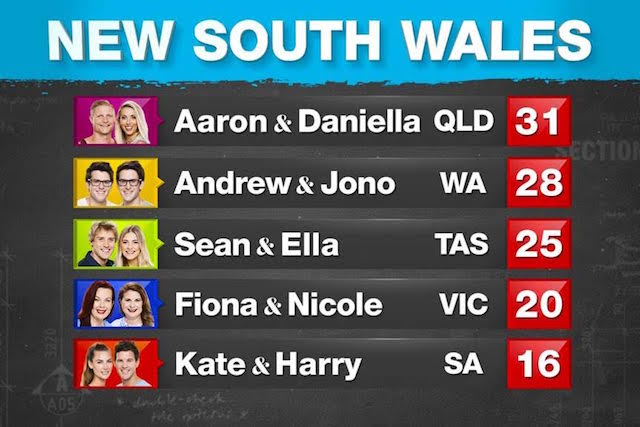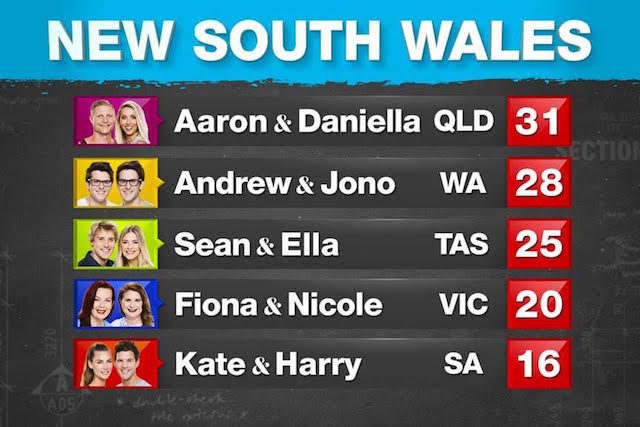 Catch up on House Rules episodes online.