While interior designer and stylist Melissa Rettore's Melbourne home is only six years old, boredom had set in. "The home is relatively new but all the colours that were in six years ago are no longer trending and I just felt like changing things up!" She overhauled both the powder room and laundry recently for just under $500! And when you consider that both rooms were completed over one week, during her daughter's three hour daily nap times, the end result is all the more impressive!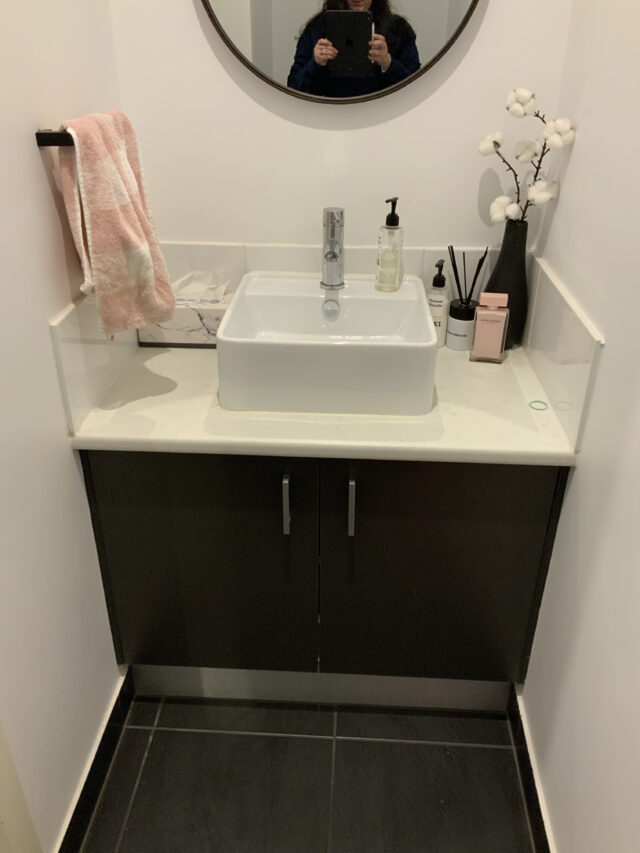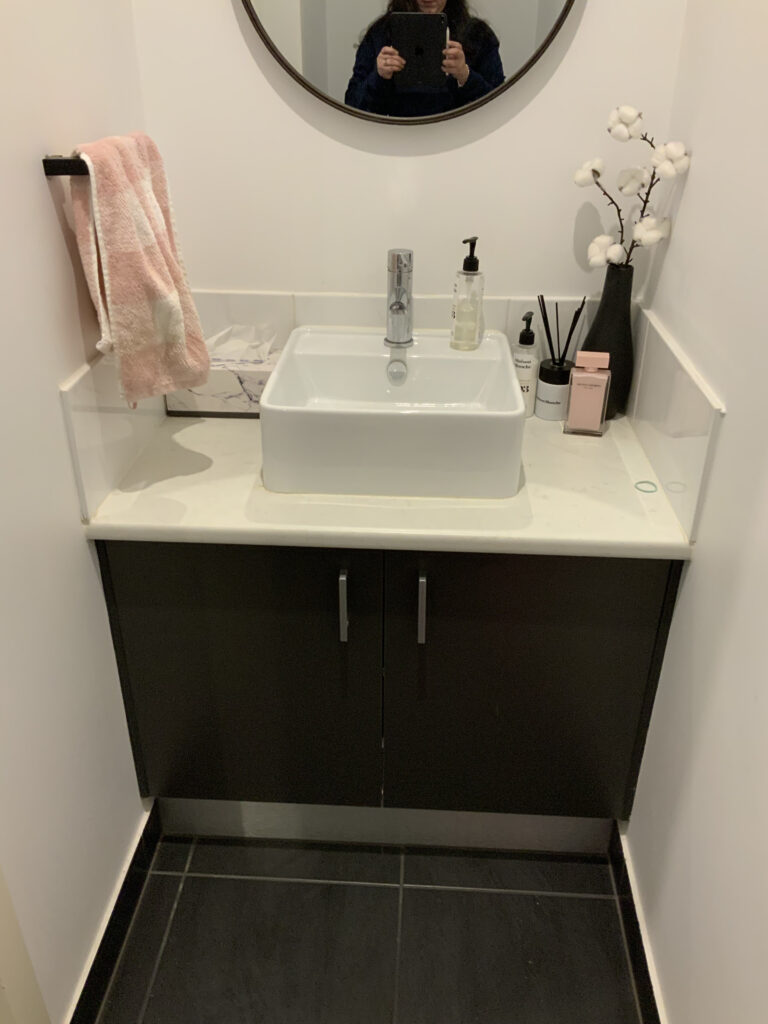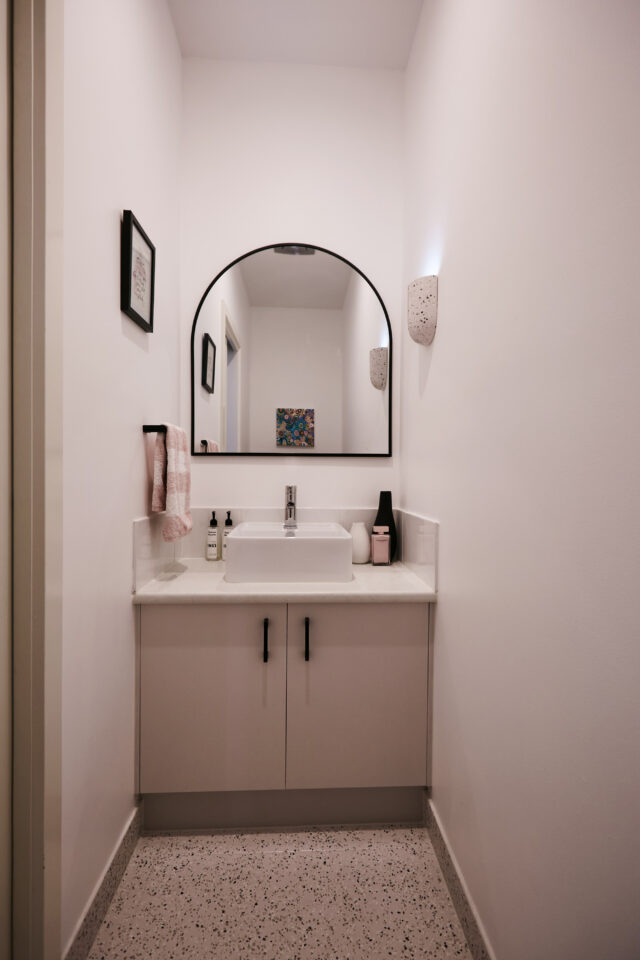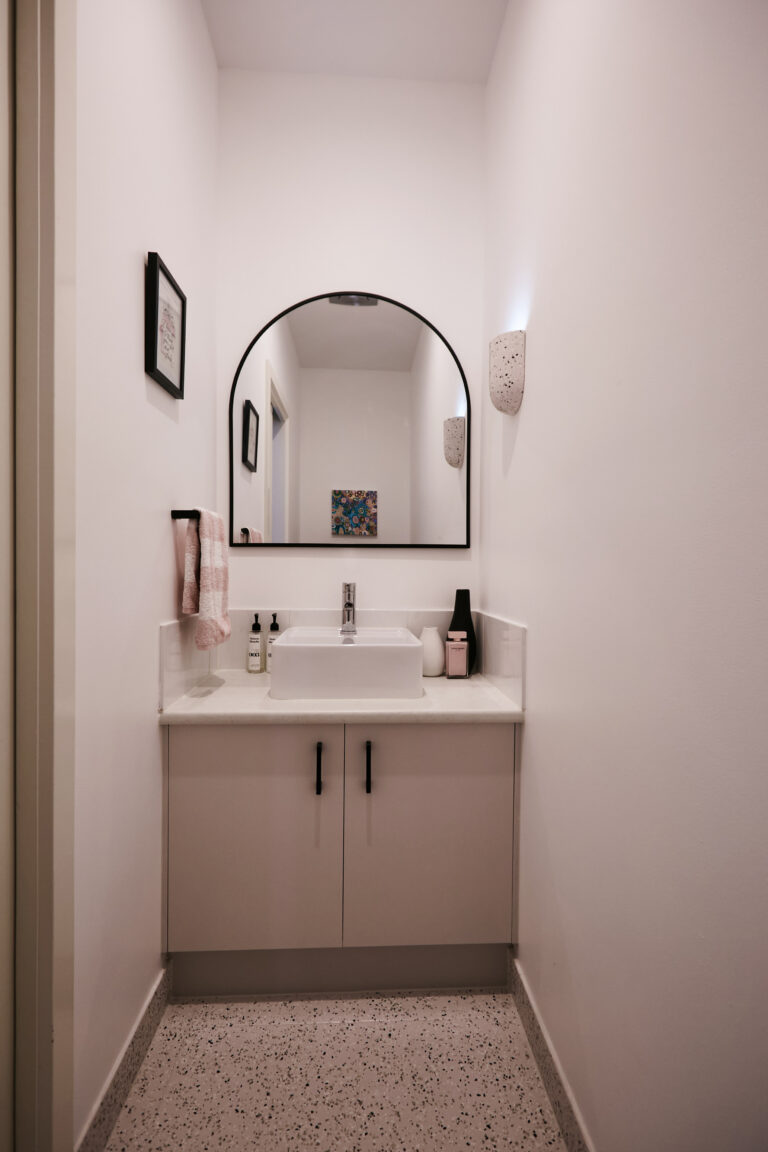 Melissa teaches interior decoration at Design School, and it was while researching topics for her students that she came up with the idea. "I was teaching about what was trending and DIY is certainly going off. I'd seen reels with people turning furniture into terrazzo pieces and that's where the inspiration came from," she says.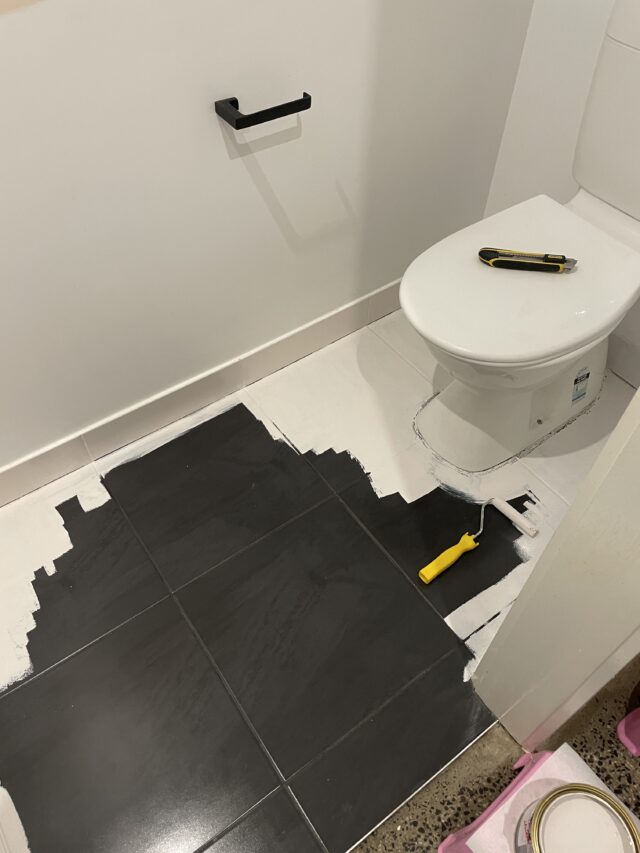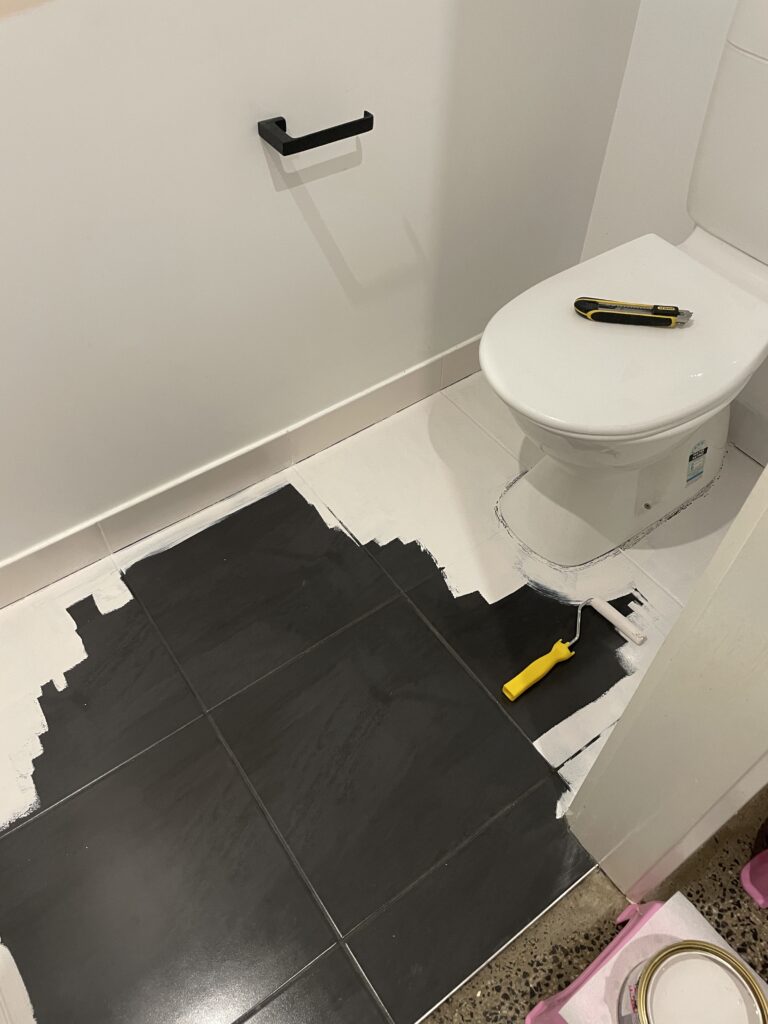 Starting in the powder room, Melissa used 'Nutmilk' paint in half strength from the Dulux Renovation range to paint over the charcoal floor tiles before adding $10 Kmart Decor and Furniture Paint Chips and a sealer.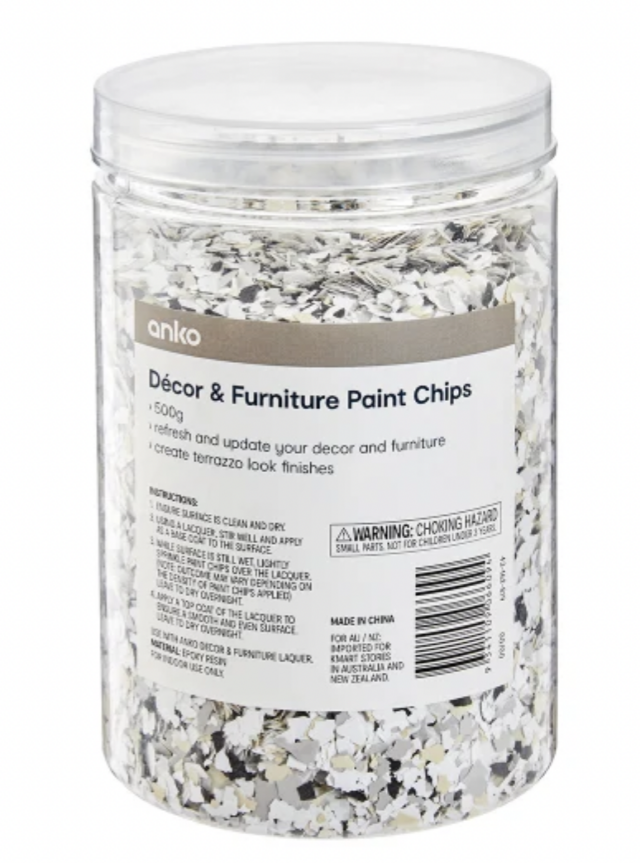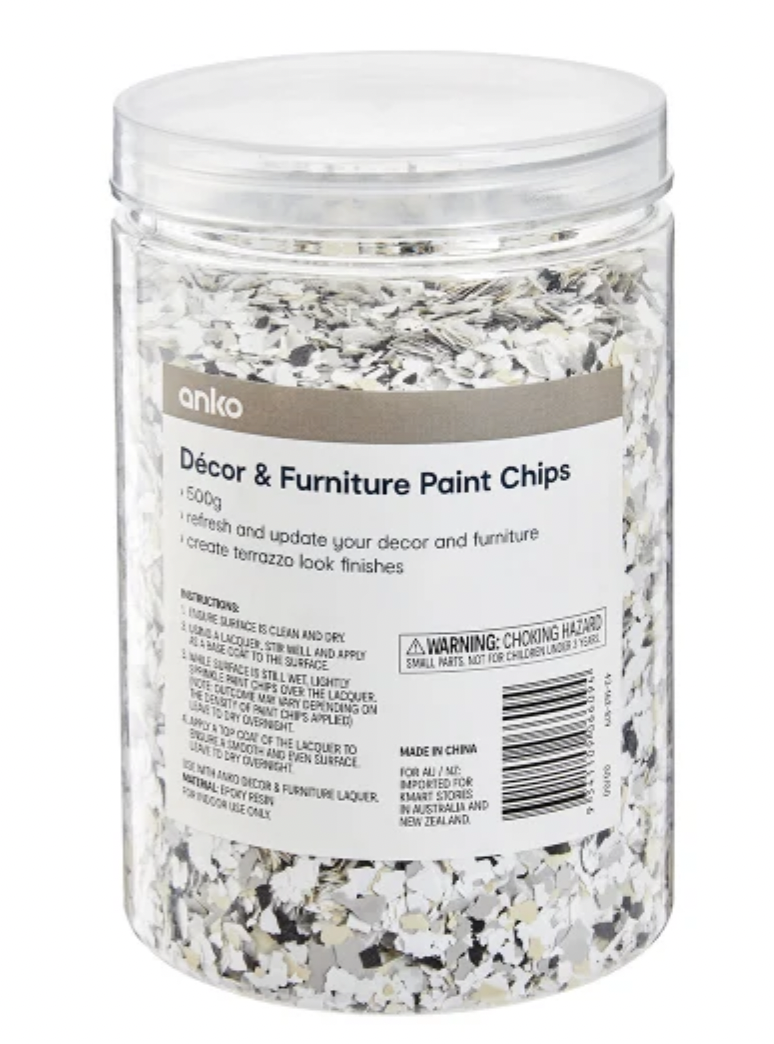 Part of Kmart's new DIY range, Melissa warns that Dulux doesn't recommend combining the paint chips with their product; mainly because they haven't tried and tested the process. "That said, all the people I follow on Instagram had tested the combination over many months in showers and wet areas and it had held up. I've also tried to scrape the tiles and, so far, they seem very durable," says Melissa.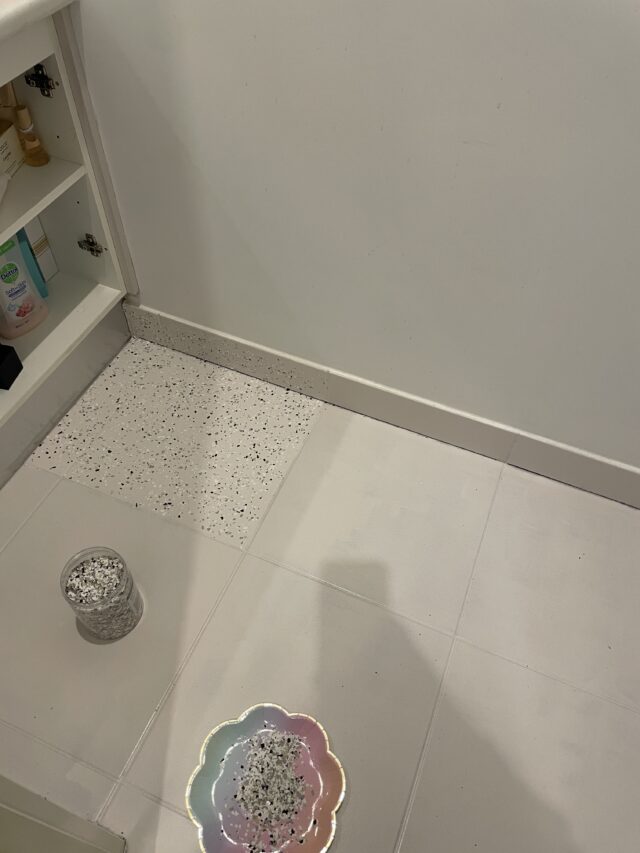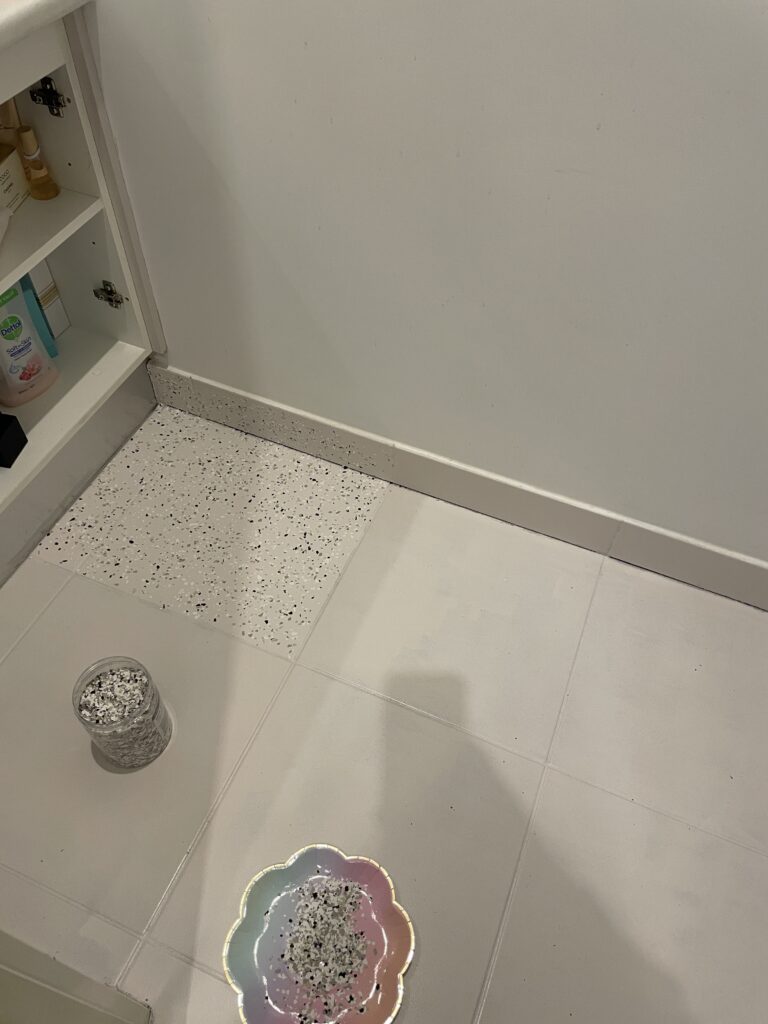 Melissa used the same paint on the cupboard fronts and spray painted the cupboard handles with $5 black spray paint. She then added a Target mirror and decorative wall sconce that was inspired by the the viral Kmart wall planter hack. She repeated the paint and paint chip process that she carried out on the floor tiles, hung the wall sconce on the wall and added a remote control Puck light inside, sourced from Bunnings. "It was so great not having to get an electrician involved to create that light," says Melissa.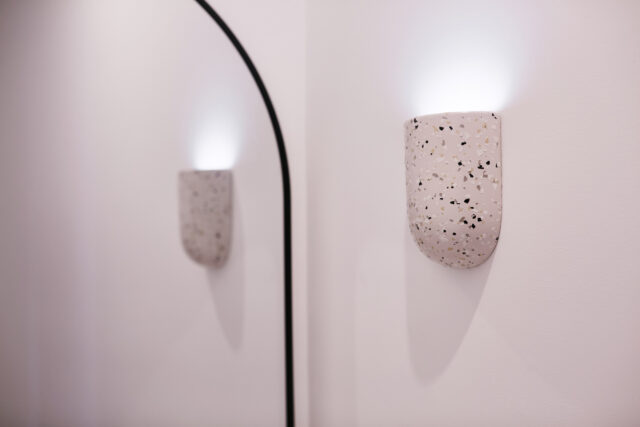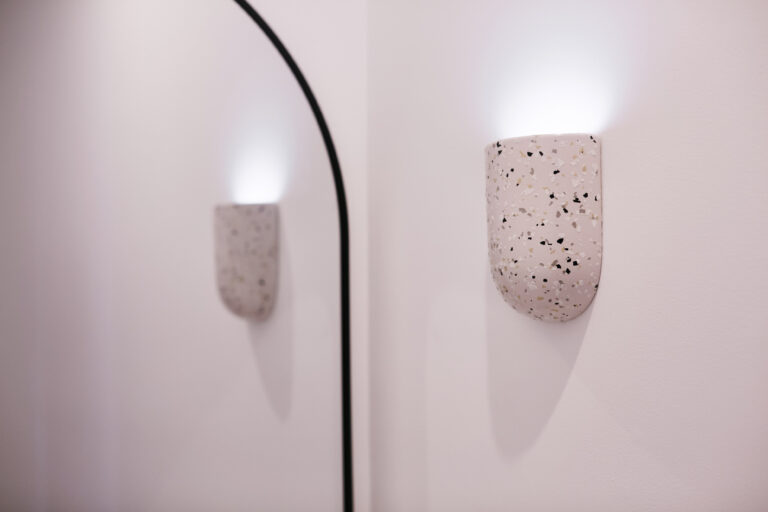 It was while waiting for the paint to dry in the powder room that Melissa decided to overhaul the laundry too. She repeated the process in there and added a retro door sourced for $100 from Facebook Marketplace and hung by her carpenter husband.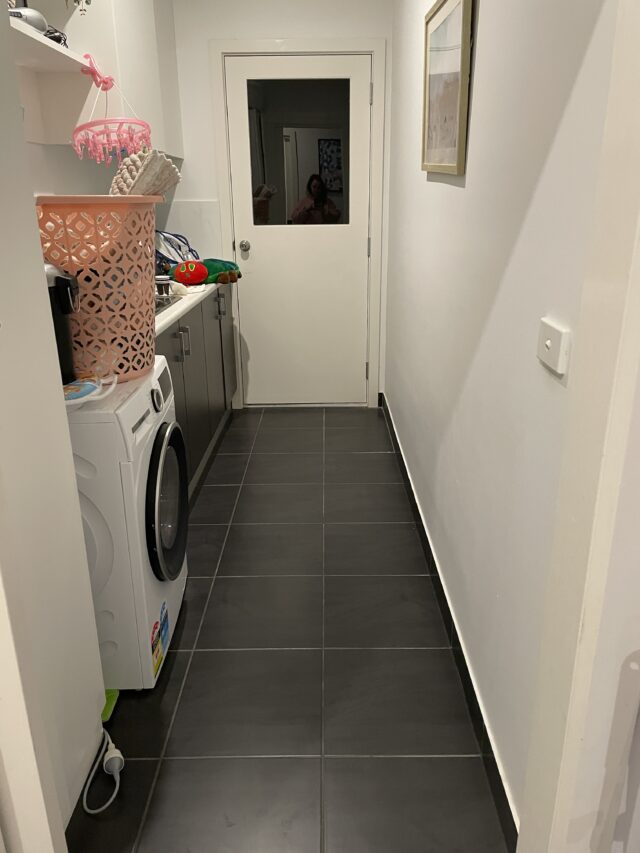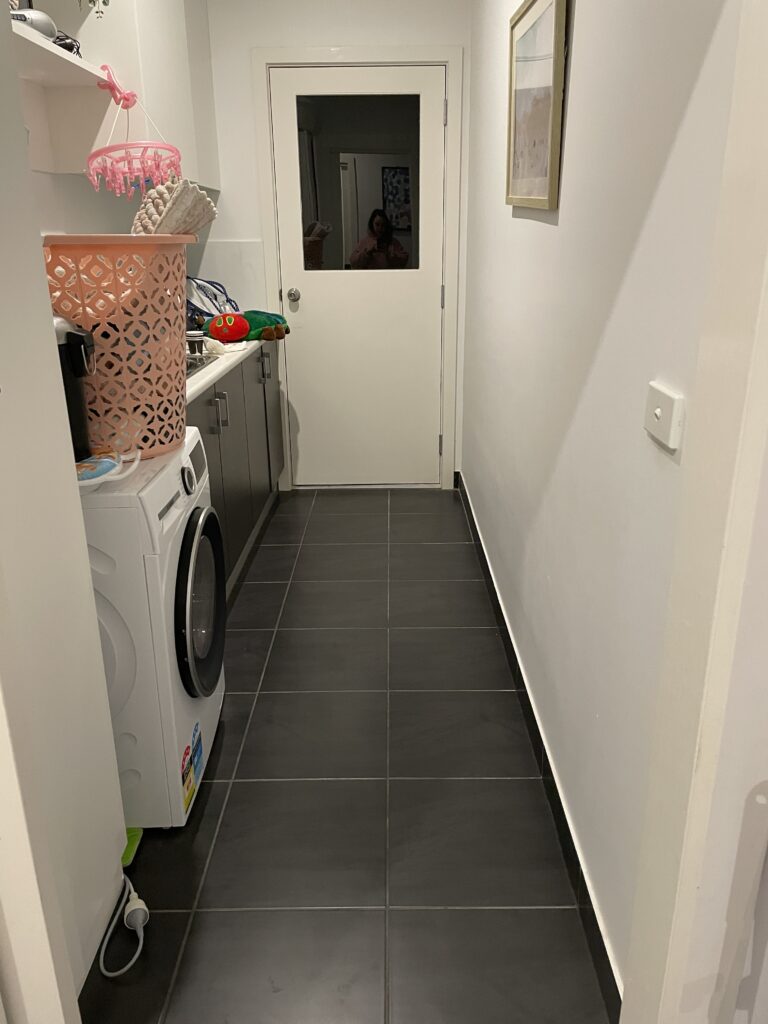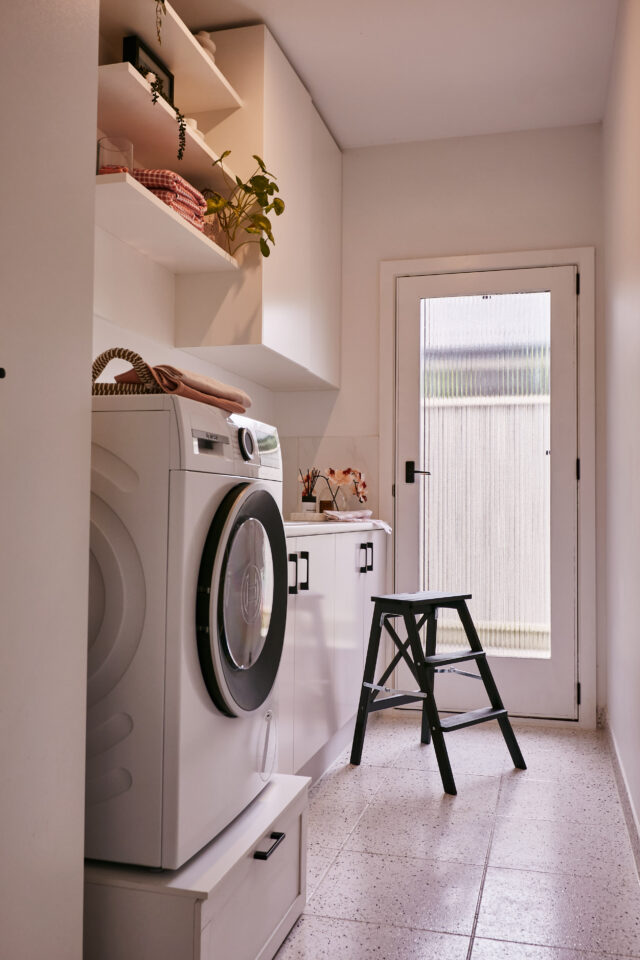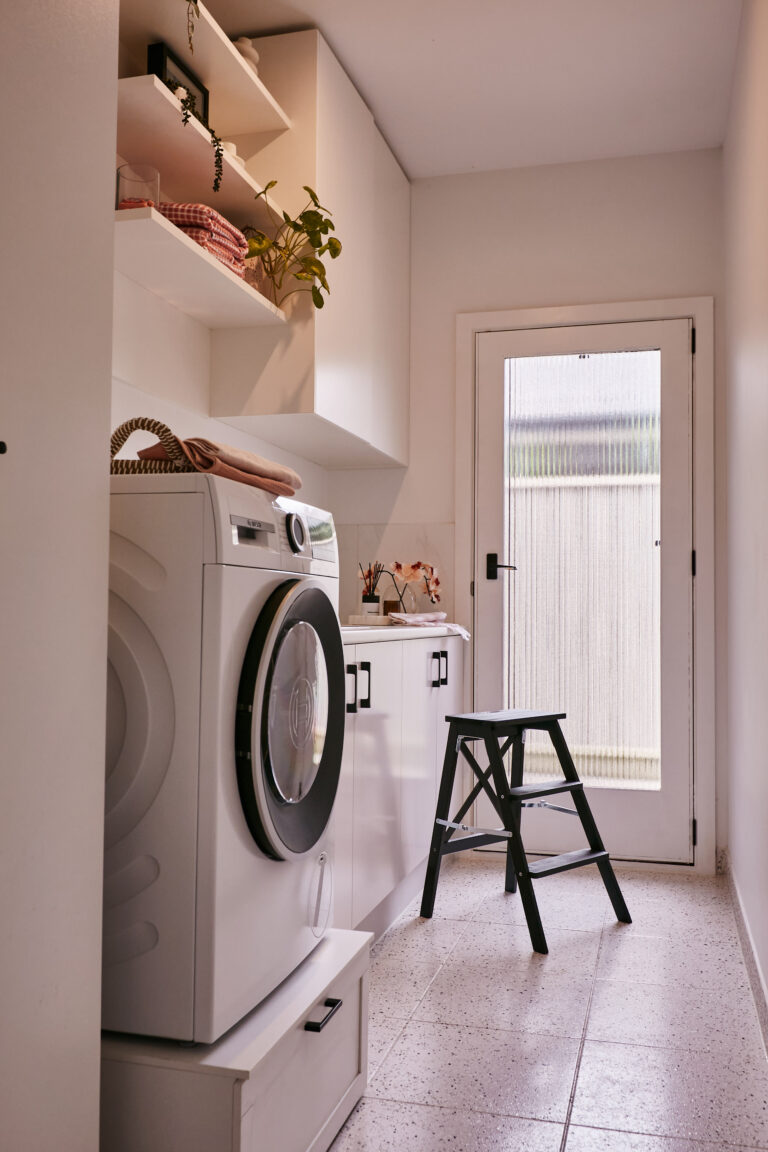 Melissa is especially happy with herself for having completed the makeovers without needing a tradie. "It's so hard to get a tradie now and they are so expensive. I love that I didn't have to pay for new tiles or a tiler to lay them, but I've ended up with a whole new look!"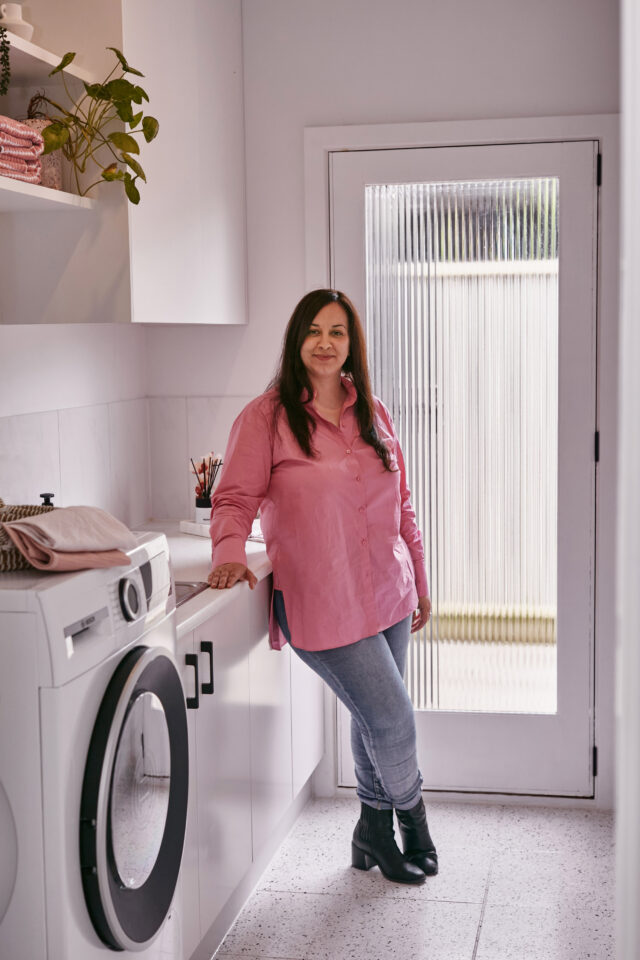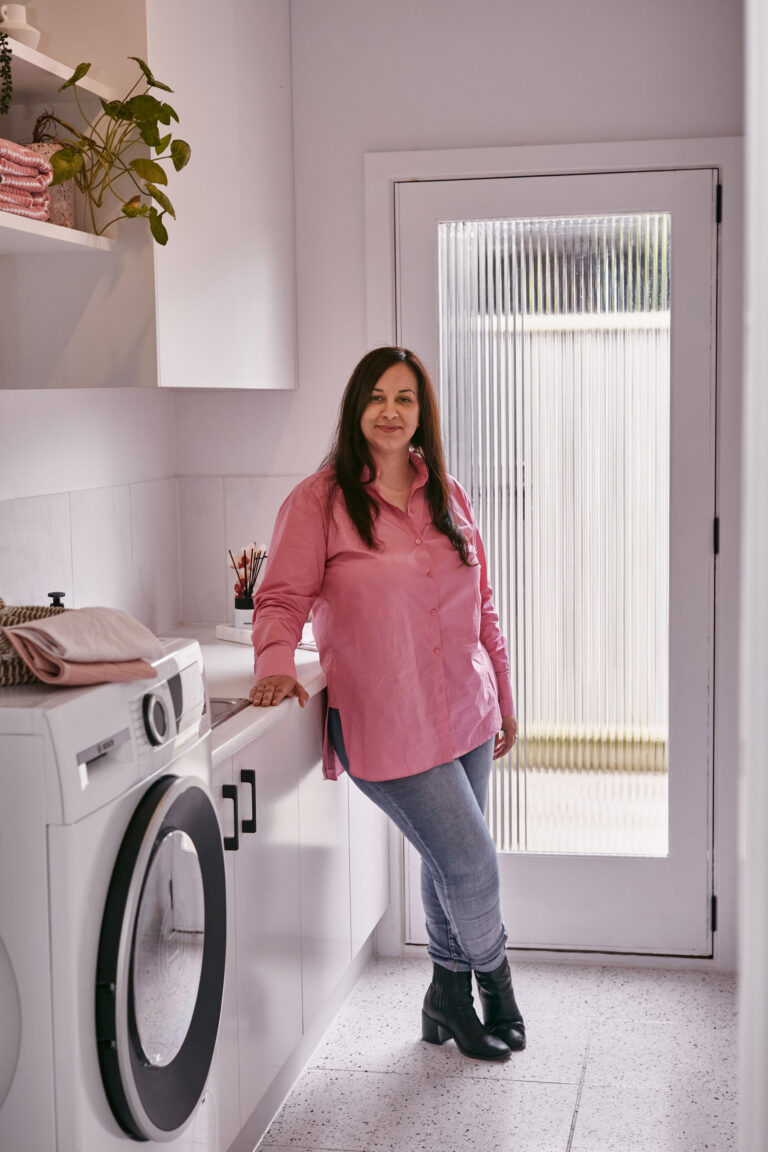 Photography: Melissa Rettore and Laura May Grogan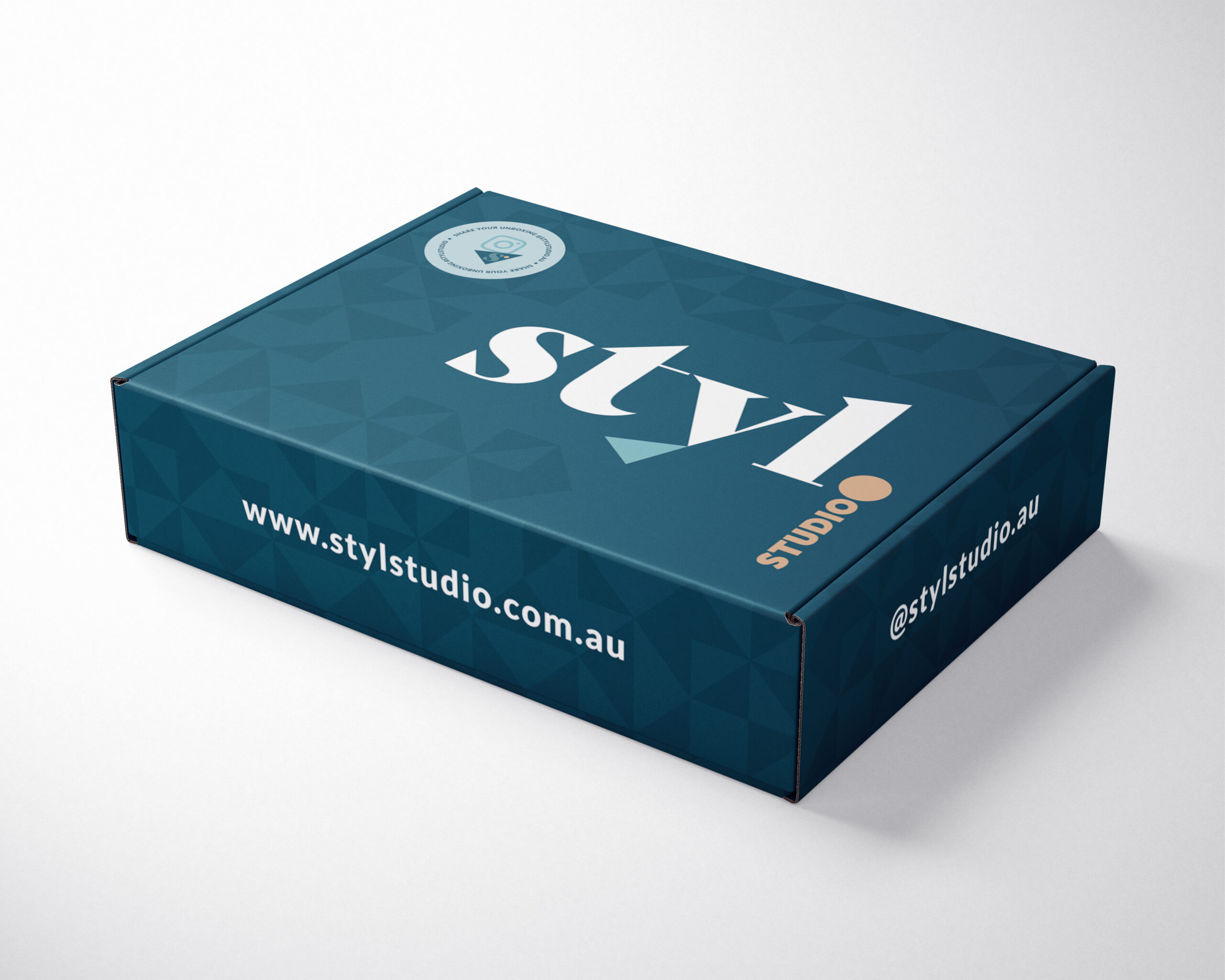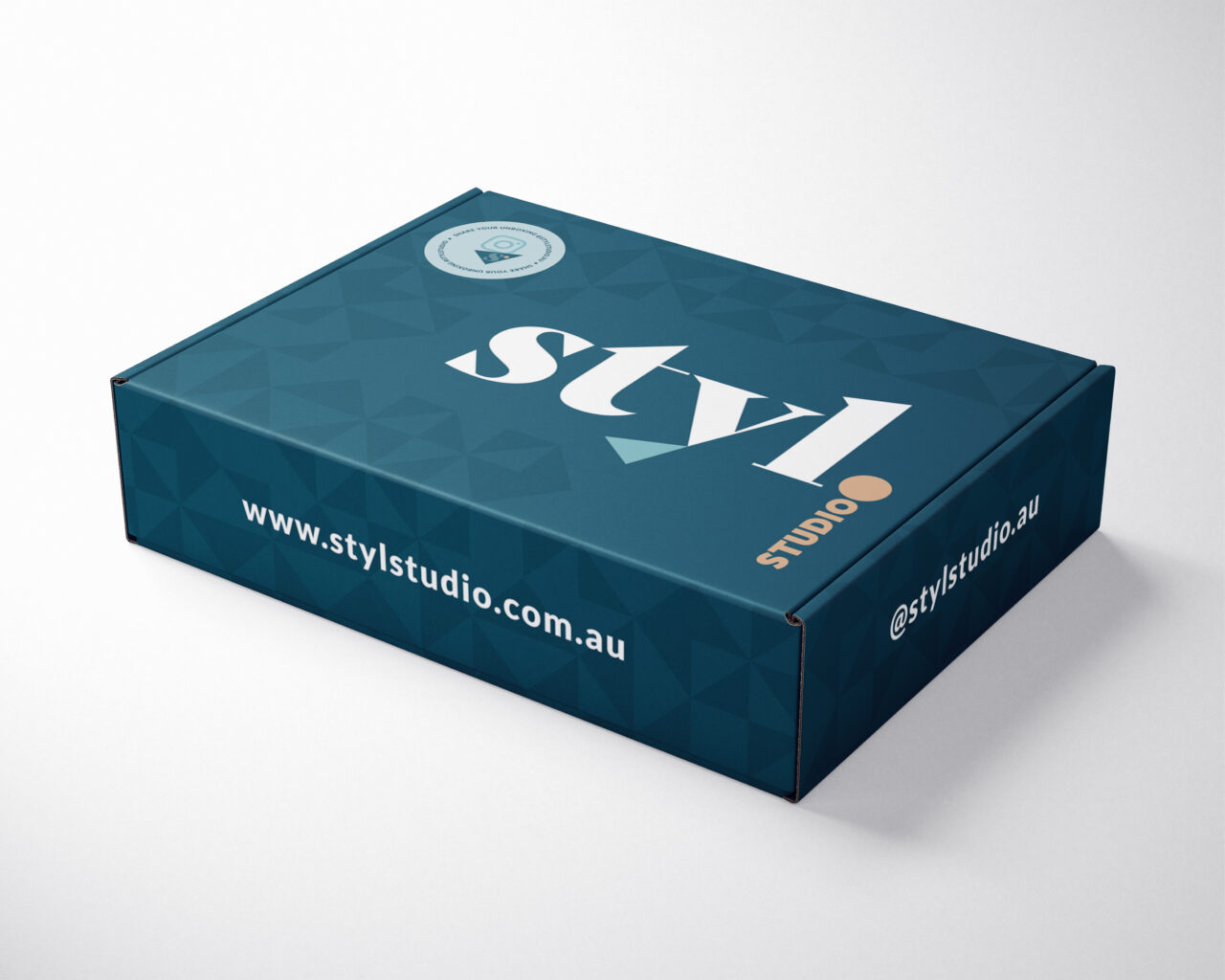 DIY interior design kits delivered to your doorstep
We have talked extensively about the impact of COVID on our homes. With more people working from home, suddenly they…