If you're looking to install new driveway gates, automatic gates can be a convenient way to take control from the comfort of your car and increase your home's security. But installing DIY automatic gates isn't as simple as knocking a few posts in. To determine if automatic gates are the right DIY job for you, here's what you need to know before you put shovel to dirt.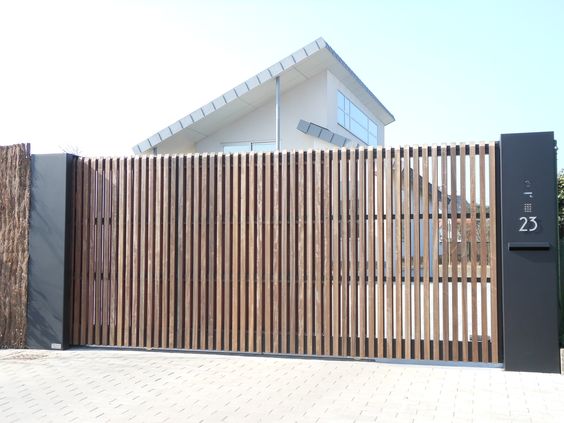 Use quality parts and materials
A problem with DIY automatic gates is that many online kits are of variable quality. Sub-standard gates jeopardise security and lack aesthetic appeal because of the lower quality materials supplied. Flimsy steel, plastic parts and hinges that wear prematurely will result in an electric gate that looks cheap and won't last the distance.
Instead, source a supplier who uses quality materials and components. Reputable suppliers can design and manufacture an automatic gate for you to install yourself, rather than a cheap online kit. Higher quality gates are more resistant to weather, pests and damage, and can provide a safer security solution for your home. Choose custom-design for greater versatility.
DIY automatic gates require specialist skills
Installing an automatic gate is a highly specialised task. If you are tackling the job without a fencing contractor or installer, you will need building and electrical skills.
Homeowners attempting to do their own installation with a DIY kit and little experience could face additional costs if the task is not completed correctly. However, costs can be reduced by doing the groundwork yourself and hiring a reputable installer to do the final wiring and setup. It's recommended that automating your gate should be done by an electrician or qualified installer.
Poor installations may void warranties and guarantees if defects are caused. To reduce risks, be wary of potential problems such as slope issues and fixing underground motors, which can be problematic if underground drainage is hampered. Contours and slopes can introduce installation issues and should be marked out as part of your planning process. Calculate the length of the boundary before you begin.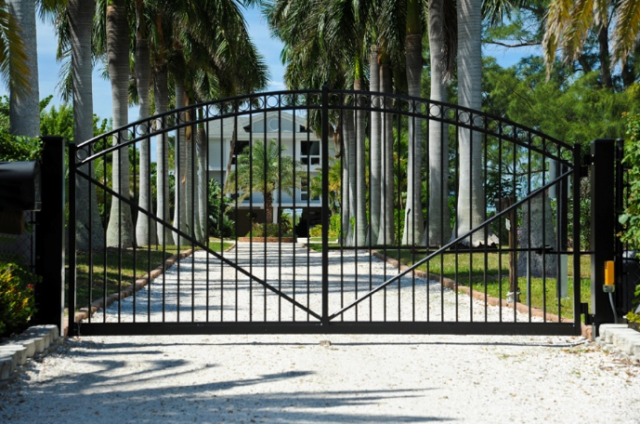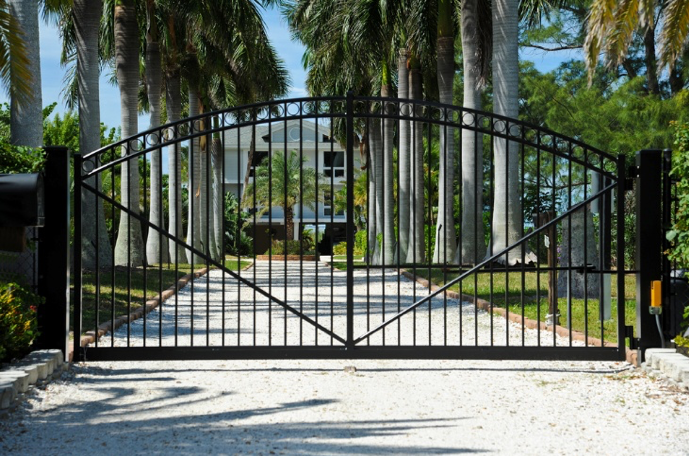 Local council regulations

Risks can also be reduced by ensuring your automatic gate abides by local council regulations. In Australia, there are strict guidelines and minimum requirements regarding the spaces between panels and measurements of the fence and gate. You will also need council approval before installing.
Cost vs time

Before deciding if automatic gates are the right DIY job for you, consider the cost savings of supply only versus supply and installation, and how much your time is worth.
Homeowners who are trade qualified can benefit from an affordable solution with a supply only kit. Savings are usually in the installation costs. But you'll need to weigh up the liability and risks involved before choosing the DIY path.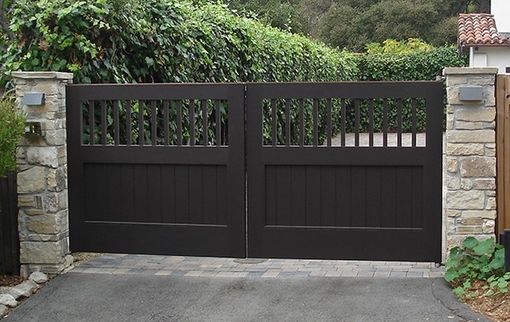 Swing vs sliding

Swing automatic gates are the most commonly used for residential properties because they're practical and easier to install. However, they won't function if it swings towards an upwards slope. Driveway length, room for cars to park and traffic on your street should also be considered before choosing a swing gate.
If space is an issue or you have a driveway incline, sliding gates are an ideal solution as they can be installed on an angle and take up less space. However, installing sliding gates isn't recommended for the average DIY enthusiast. Sliding tracks need to be embedded into concrete to work smoothly.
Once you have chosen a preferred gate type, determine its automatic access and how it'll be powered.
How to choose

Although visual appeal will help dictate which gate option is best for your property, the final decision usually comes down to space, driveway type and installation. But style is still an important consideration and the type of gate chosen should also complement the property.
Picket-style gates pair with Hampton houses. Modern homes can benefit from the clean and minimal appeal of slat fencing and gates. Alternatively, if you have an older property consider steel or aluminum gates with intricate tops like 'gothic' for detail and character.

Author Bio  
This article is written by Jayde Ferguson who recommends Fencemakers in Perth, Western Australian for the manufacture of automatic gates and installation by skilled contractors. Catch Jayde on LinkedIn.