Aside from being a fabulous space-saving option, the barn door has fabulous design versatility – it complements virtually any interior (from industrial to farmhouse) and works in almost any room. The barn door also happens to reign supreme in The Designory's latest project, courtesy of Corinthian's brand new 'Moda Barn Door Collection' which you can see pictured here.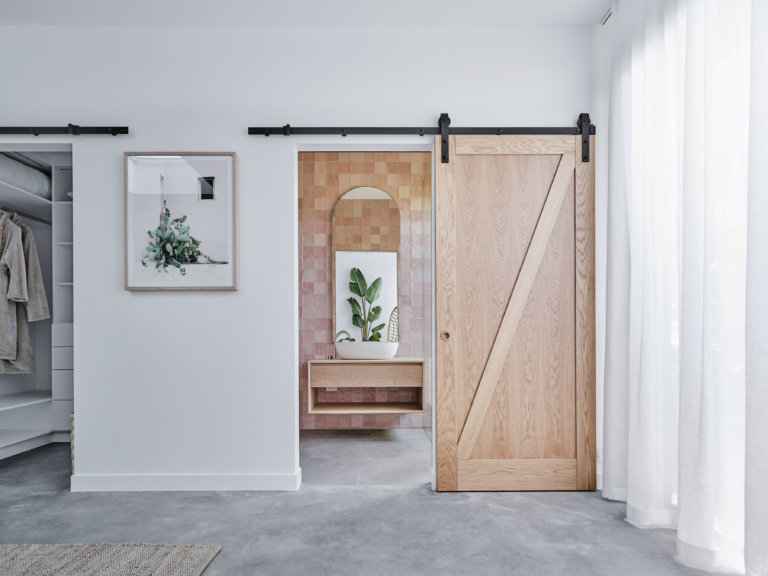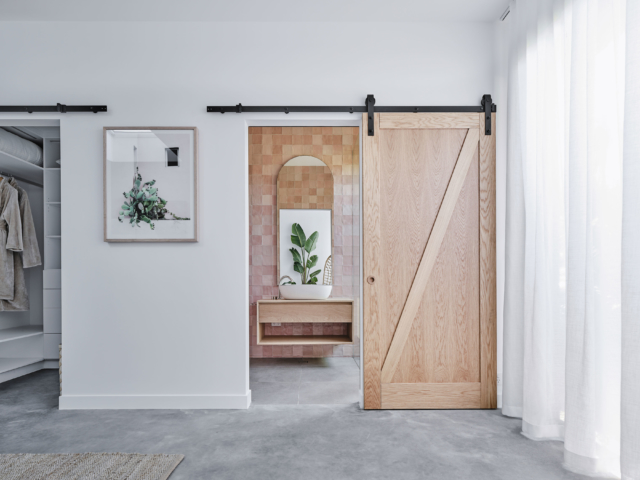 "The new designs are an extension of the popular Moda interior door range, which takes cues from the simple yet elegant shaker style. Acting as functional feature in both small apartments and more spacious houses, the Moda Barn Door Collection provides homeowners with a solution of a sliding door that is perfect for walls where there is no cavity pocket and can be used in a variety of applications, from kitchens to living rooms to bathrooms," says Corinthian Doors Marketing Manager, Amy Ryan. (They must be nice because Jen has the MODA doors throughout her home too!)
The doors are crafted from sustainable solid timber, and available in two finishes; a light American white oak veneer that's perfect for staining, or primed, which allows for a smooth paint finish. We're rather excited about this feature, as we have a penchant for coloured doors!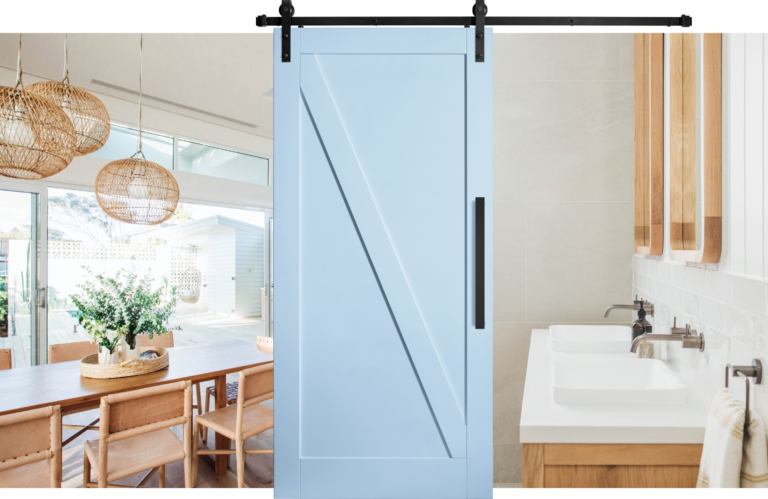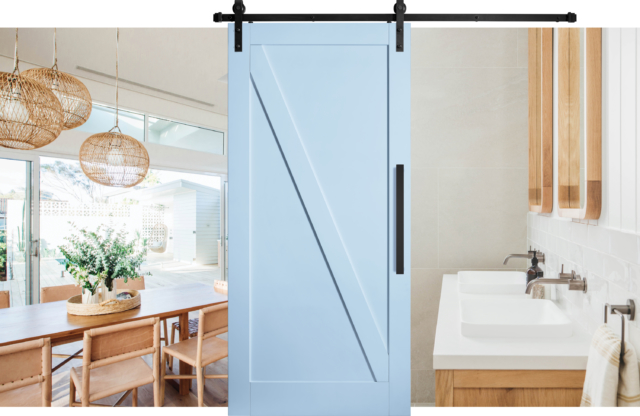 There are multiple designs across the range including a diagonal brace, centre brace and British brace and all of the designs are mirrored on both sides.
Obviously, hardware is vital to the barn door aesthetic with tracks and rollers left purposefully exposed. As such, the Moda range features a matte black face-mounted barn door track and hardware kit including a two-metre track, rollers and anti-jump stops for smooth gliding.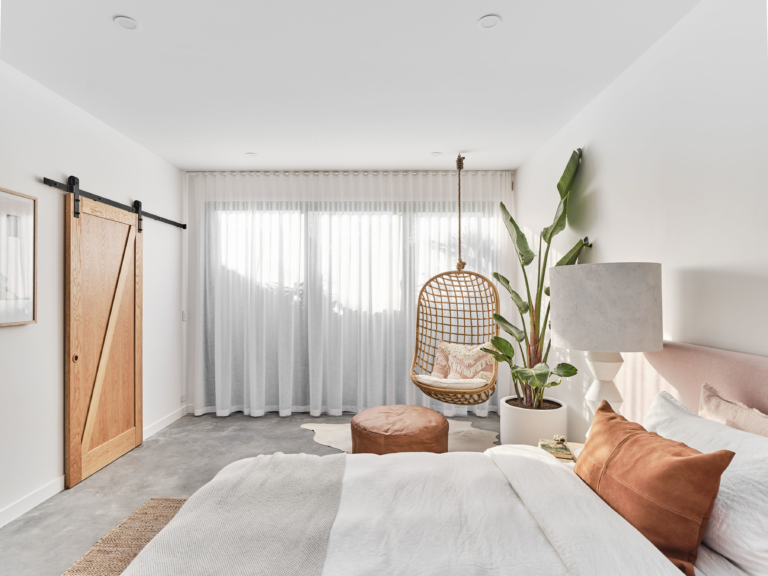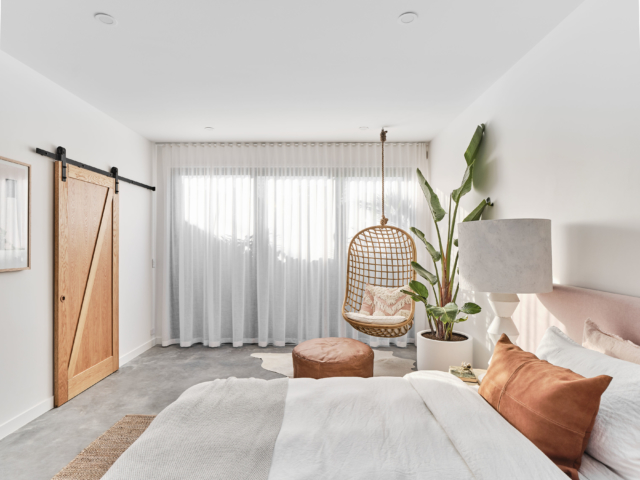 Stability can be an issue when it comes to barn doors, but Corinthian have covered that too. "Poor anchoring can be a common pitfall for barn doors and results in them swinging away from and into walls, causing potential damage," says Amy.
The range features two types of door guides to prevent this from happening, and they are both simple enough to DIY. The classic floor-mounted version secures doors discretely (and comes included in the barn door track and hardware kit). And for floors that are difficult to drill into (tiles, cement, stone, marble), there is a wall-mounted door guide (sold separately) that can be affixed to the adjacent skirting or wall.
Photography: The Designory & Andy Macpherson Studio
For more on Corinthian doors | Check out the coloured barn door in Jen's kitchen