The talented team from The Designory are back and this time they've created the ultimate holiday home; in Byron Bay no less! Inspired by the raw Aussie coastline, the five-bedroom, five-bathroom home features a soothing green colour palette that is a departure from your typical coastal-themed interiors.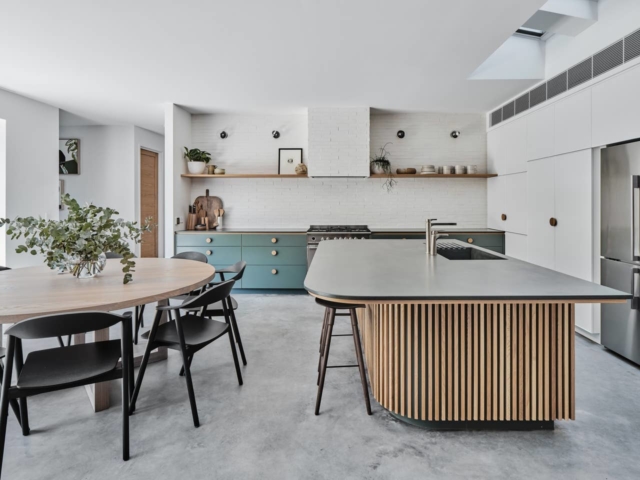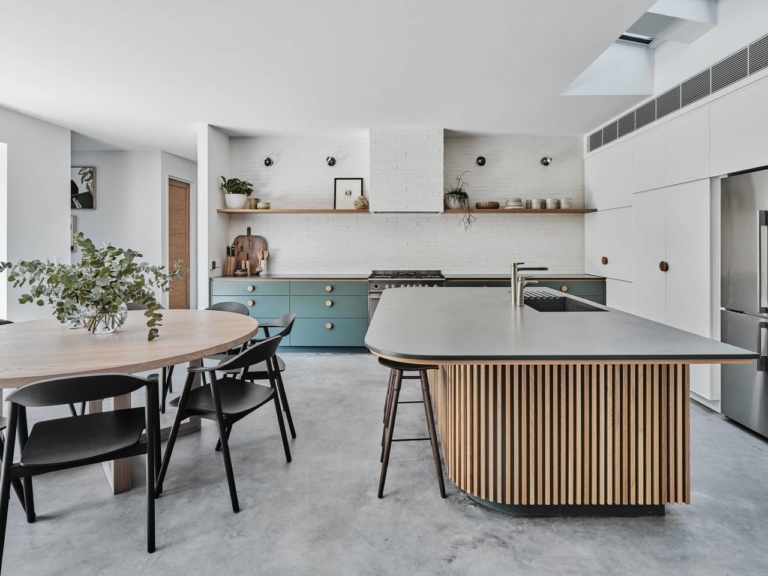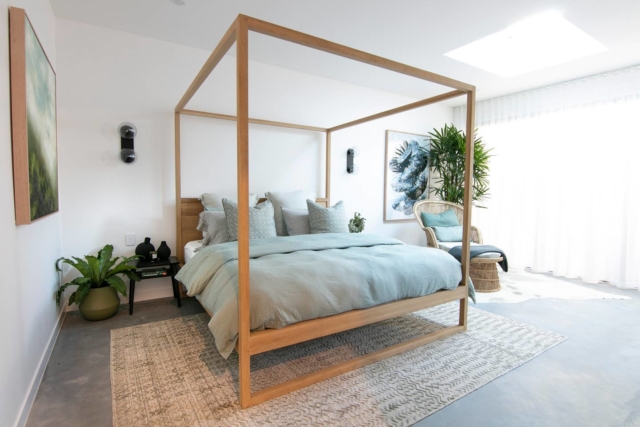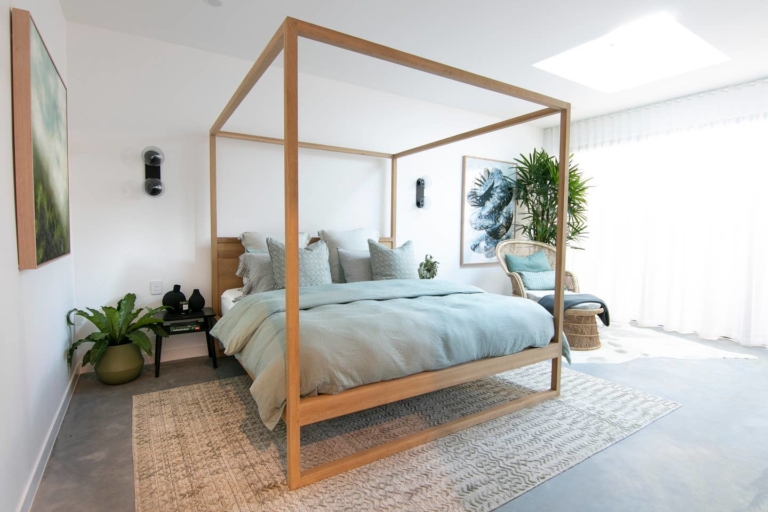 "There's always  the temptation when working with a coastal palette to work with shades of blue, and whilst we absolutely love that idea, we wanted to extend the coastal reference to the elements we find uniquely Australian – the darker eucalyptus greens, the rich sea grass greens found on walks through the dunes, and the minty sea foam tones found at the ocean's edge," says director Melissa Bonney.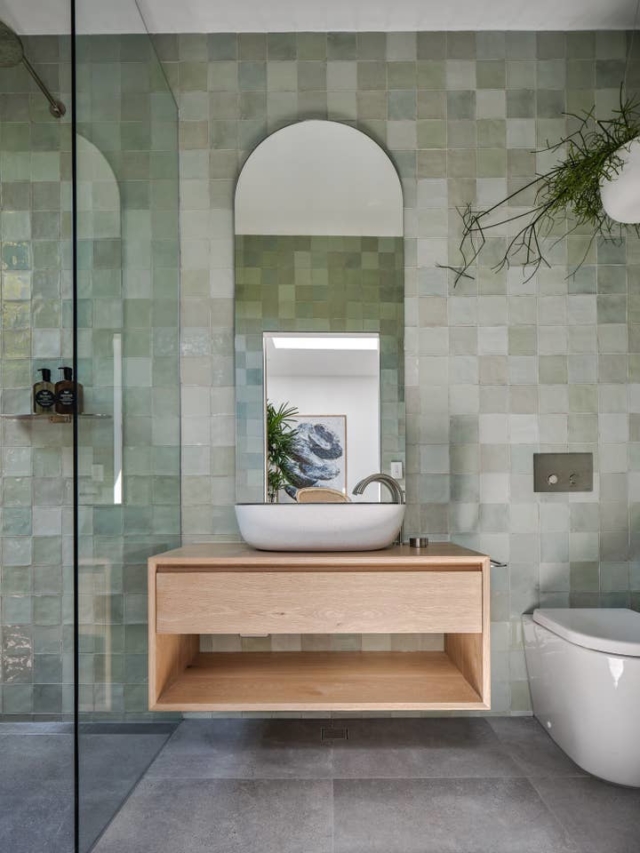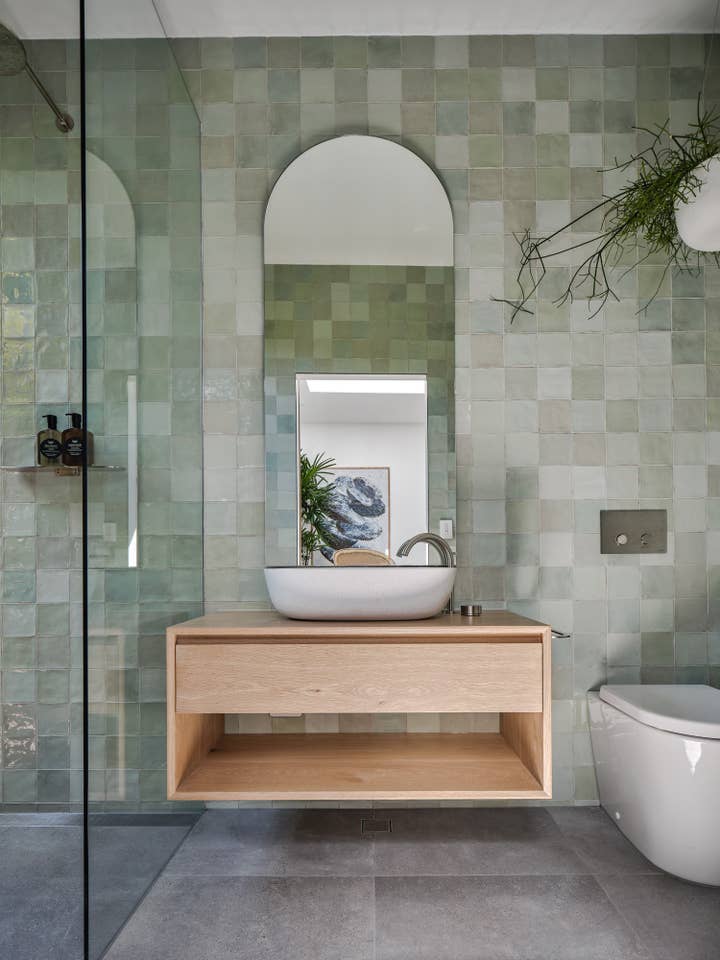 From the tinted green concrete bench tops in the kitchen and laundry to the green Moroccan-inspired tiles in the bathrooms and green soft furnishings throughout, the home certainly makes a case for drawing on the greener aspects of our coast.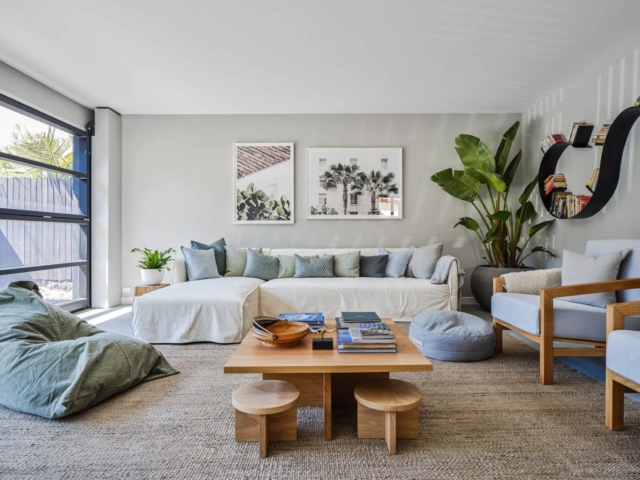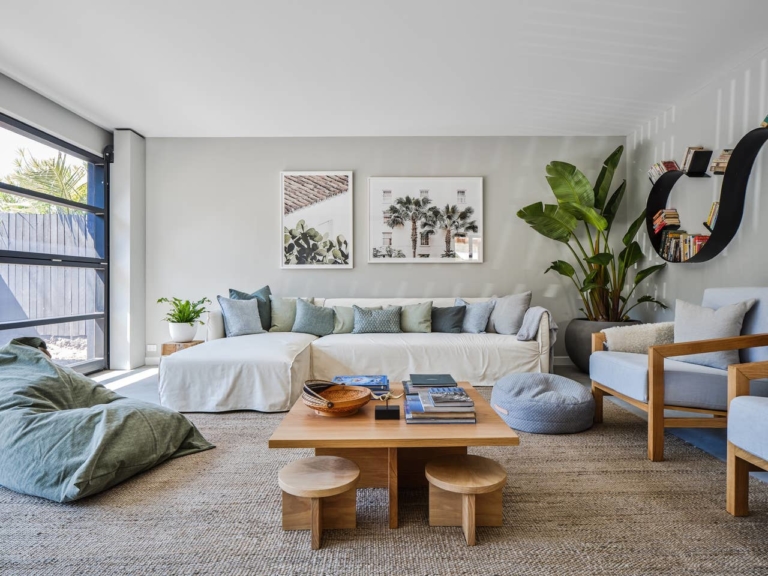 The home's coastal vibe is further cemented by its strong connection between the indoors and outdoors. "This was a key element to the success of the home, and we utilised a number of strong glazing elements to achieve this," says Melissa. To this end, a five-metre stacked sliding door opens from the main living area to the alfresco and pool area.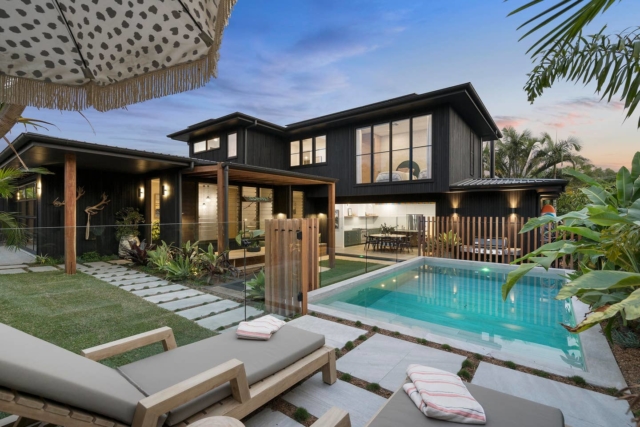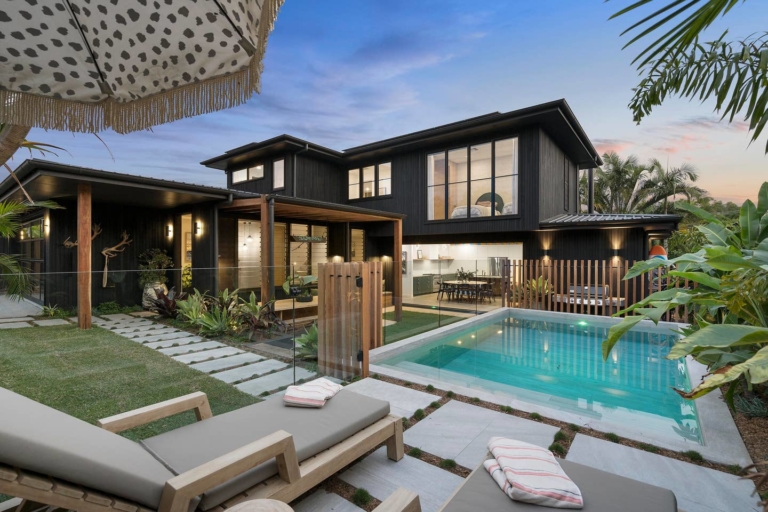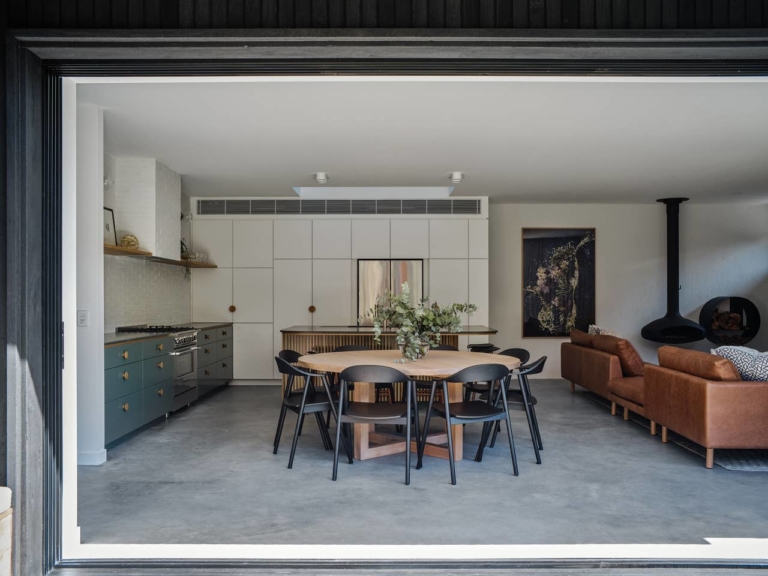 A standout space, the home's bunk room is a beautifully designed and styled space that can sleep up to six kids. "The brief included a little bit of whimsy, a sense of fun and a whole lot of functionality," says Melissa of the room that features suspended bunks, that appear to float, with a netted area between them. There's also two beds underneath, in addition to two pull-out trundle beds.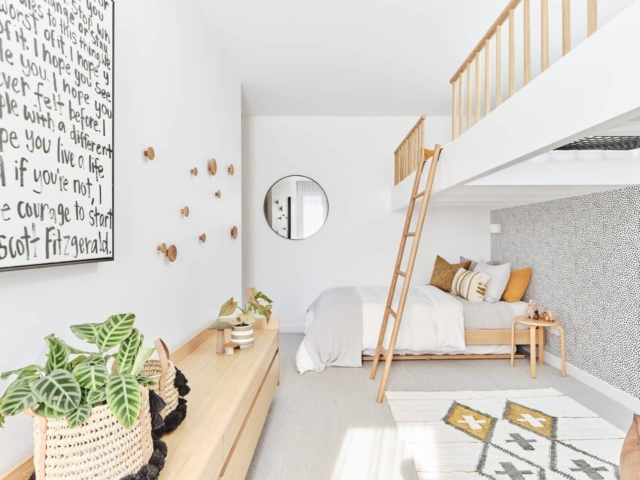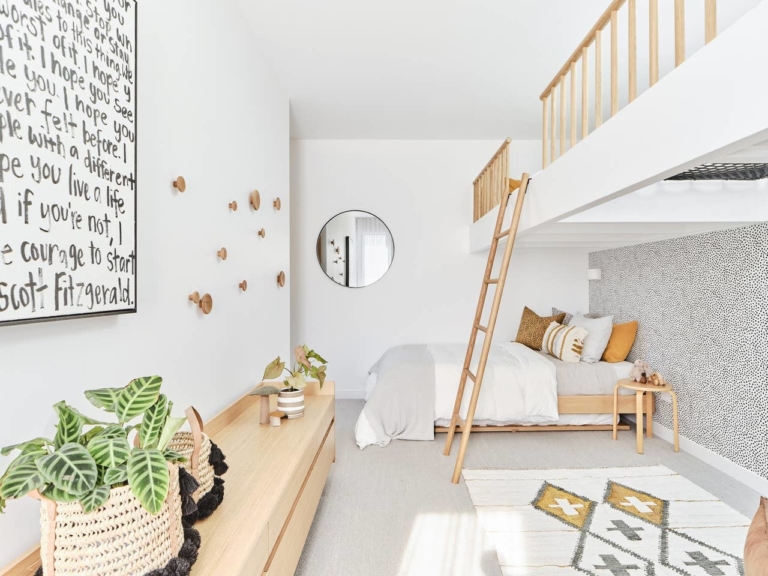 This room features spotted wallpaper layered with textured grey and mustard soft furnishings, leather beanbags and jute baskets. "The final elements adorning the wall are a gorgeous piece of art, a whimsical lion, and a selection of timber hooks randomly scattered," says Melissa.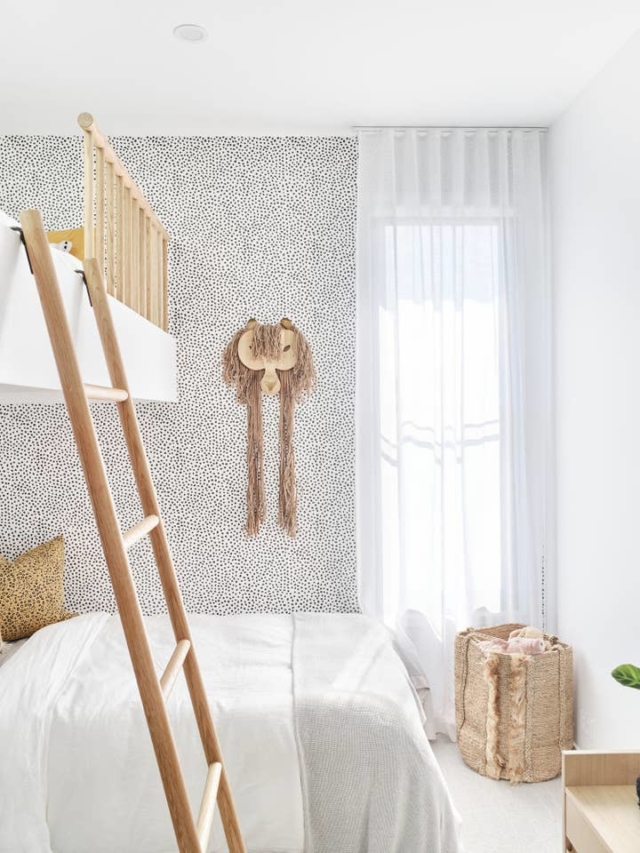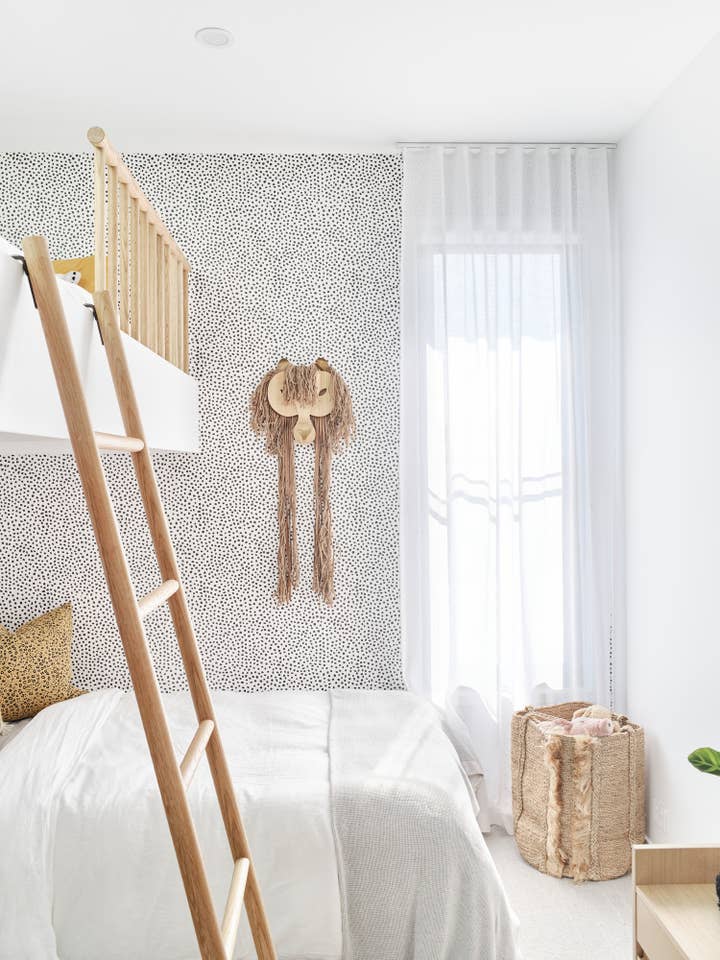 Colours and open-plan spaces aside, the interiors are a masterclass in the luxe Aussie coastal vibe The Designory is renowned for. "Delivering a 'luxe' vibe is really all about layering and texture and repeated materials," says Melissa. The home does this expertly with its clever mix of textured rugs, tactile fabrics, textured paints and wallpapers.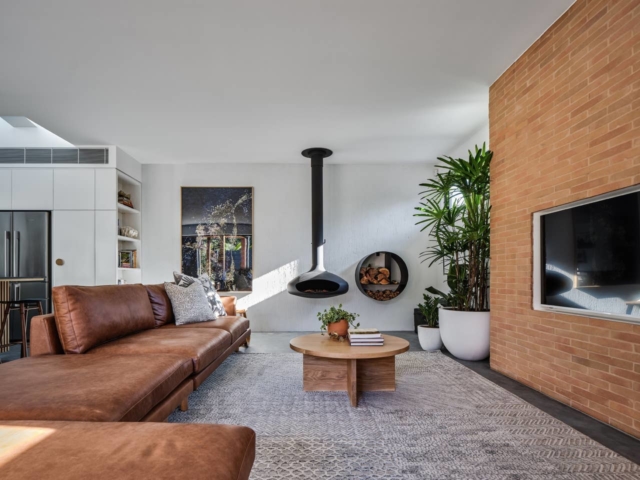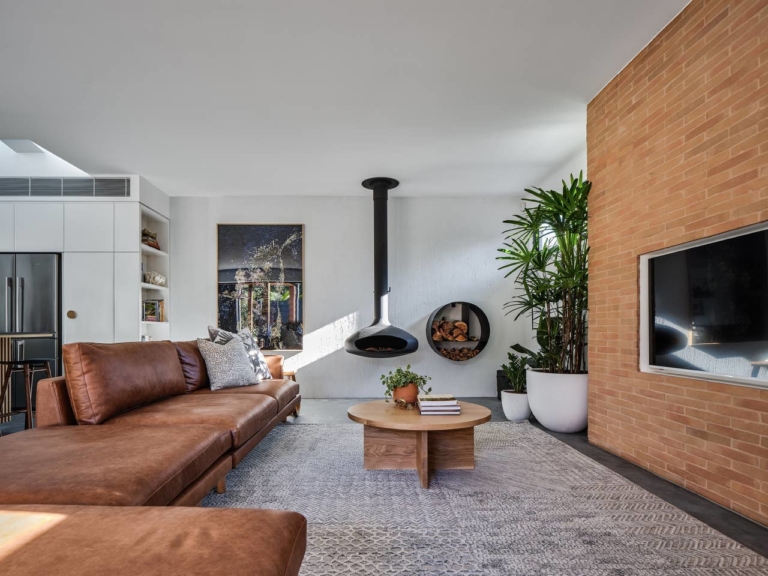 And for anyone looking to recreate this look at home, Melissa has great advice. "Pick a theme or colour scheme and ensure that runs seamlessly through the home by repeating elements or materials," says Melissa. For example, you might choose an oak front door, and then use oak furniture or custom vanities as well as oak pots or other styling items.