One half of the Byron Bay interior styling and staging duo Alida and Miller, Margaret Scholley has the kind of magazine-worthy home that looks straight out of a film set. Located in Bangalow, not only is the outside painted pink (how fab!) but the inside is a gorgeous blend of moody blue hues, black and lots of beautiful, eclectic styling – no doubt the result of a lifetime of collecting.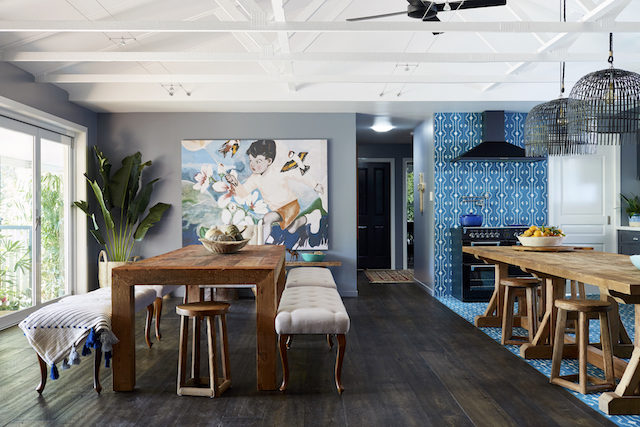 "I love colour and texture, and love that my home is a place my family can feel incredibly comfortable in," says Margaret of the 1980's house she bought six years ago before completely overhauling it.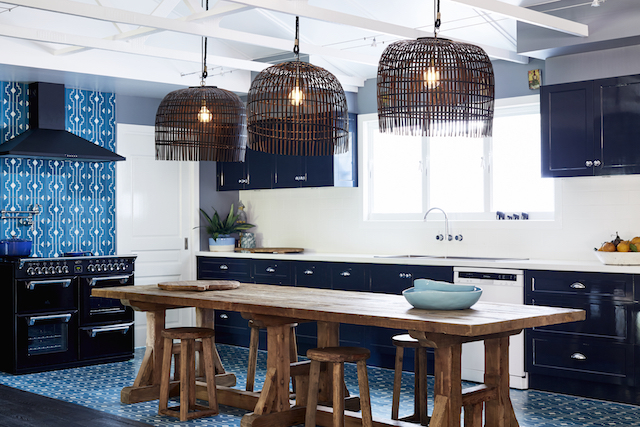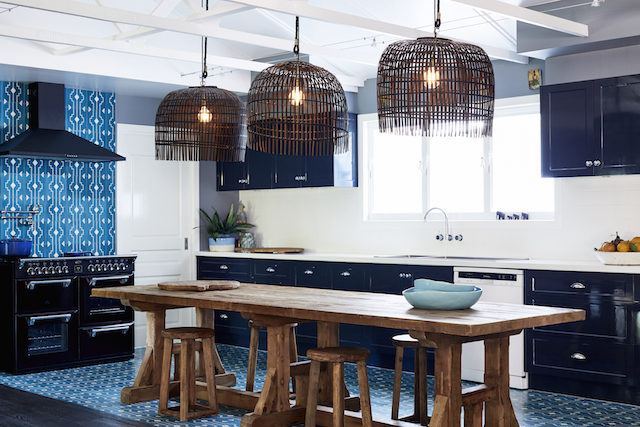 "I wanted everyone that came to visit to have their own space. Living in Bangalow, you constantly have friends and relatives drop in or stay for a while so I wanted to make sure that the guest rooms were down one end of the house, and our bedrooms and living space was at the other end, with the hub of the home (the kitchen) in the middle. That way, they can stay as long as they like and you don't want to kick them out after a couple of days."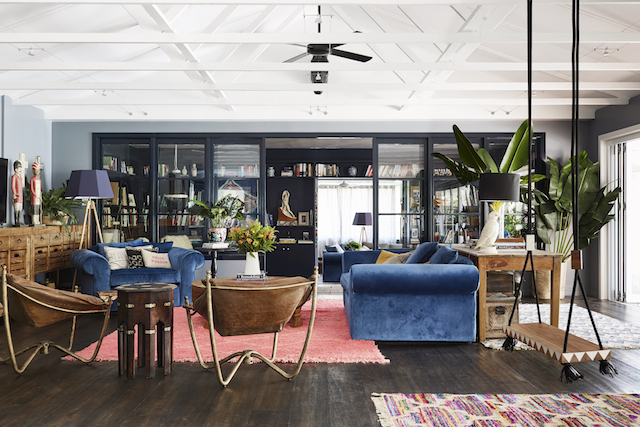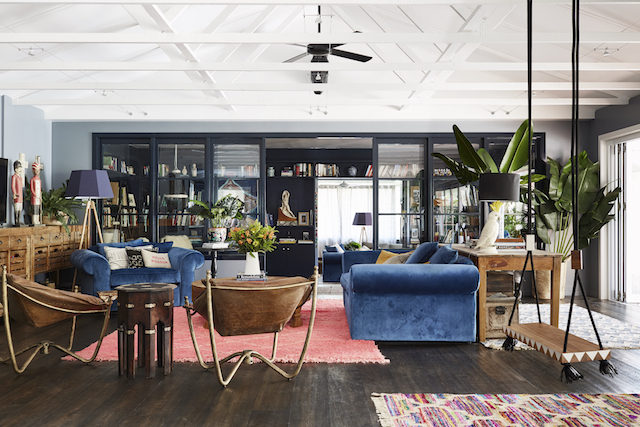 Unbound by one particular aesthetic, Margaret takes a free-wheeling approach to styling her home and with pretty fabulous results. "If I like something I will put it in my home no matter what design period it's from," says Margaret who clearly has a particular talent for pulling all of the different elements together.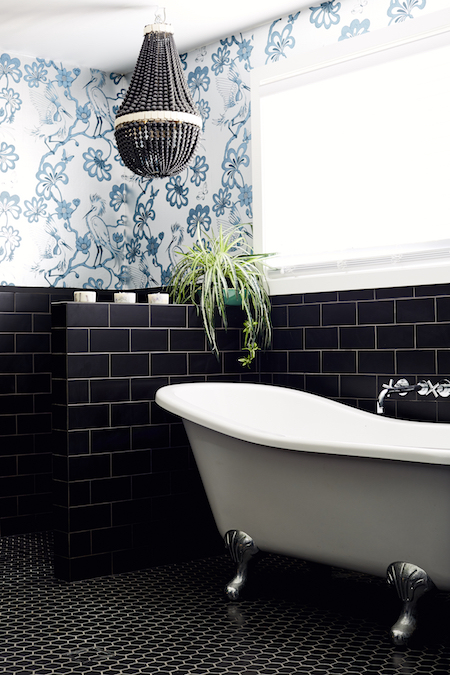 "My favourite part of the home is the kitchen as it has a big table in the middle, so our extended family of nine can all sit around it, chat and eat. I also love that my house is painted pink."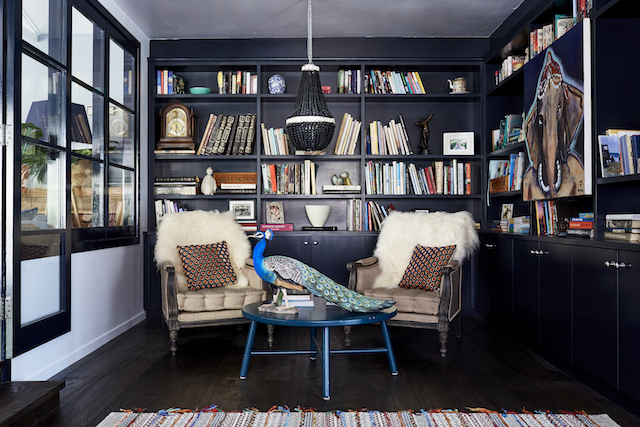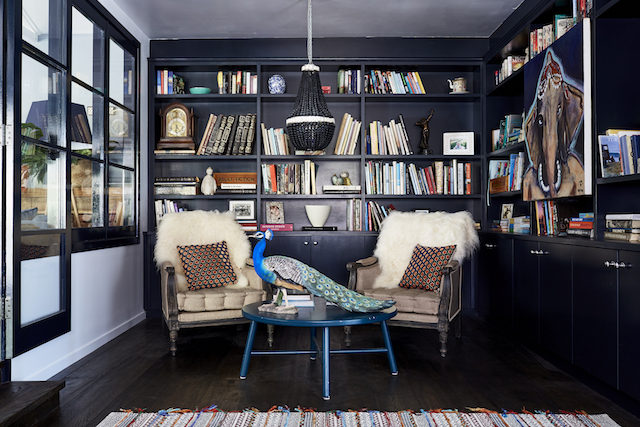 A seasoned renovator, Margaret started flipping homes over 25 years ago on Sydney's northern beaches before moving to Byron Bay and doing more of the same. "When we moved to Byron Bay 15 years ago, we continued renovating and selling houses, so I was able to meet a lot of the local real estate agents, and they were able to see what we did. Three years ago, McGrath Byron Bay invited my daughter Kit and I to style some homes they had listed for sale, and our property styling business Alida and Miller was born." Her business has now expanded into private interior design work too.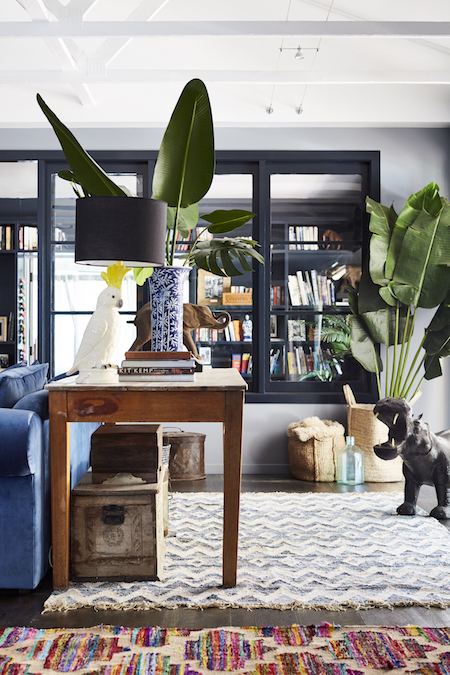 "We are so lucky that we still work for McGrath and that has been the launch point for the interior design side of the business. We now work with private clients and their stunning homes too."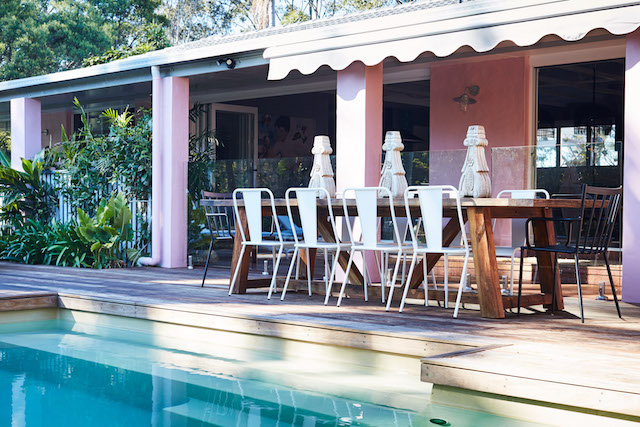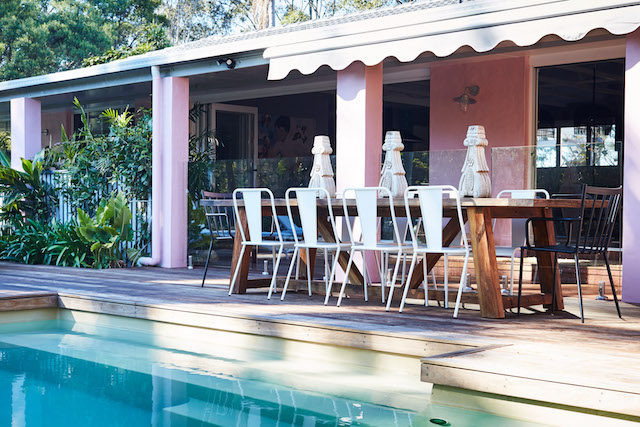 Check out more of Alida & Miller's work online.
Photography: Jessie Prince