It's not the first time we've seen an impressive budget makeover using Kmart's relatively new reno range and Cara Standen's new look balcony does not disappoint!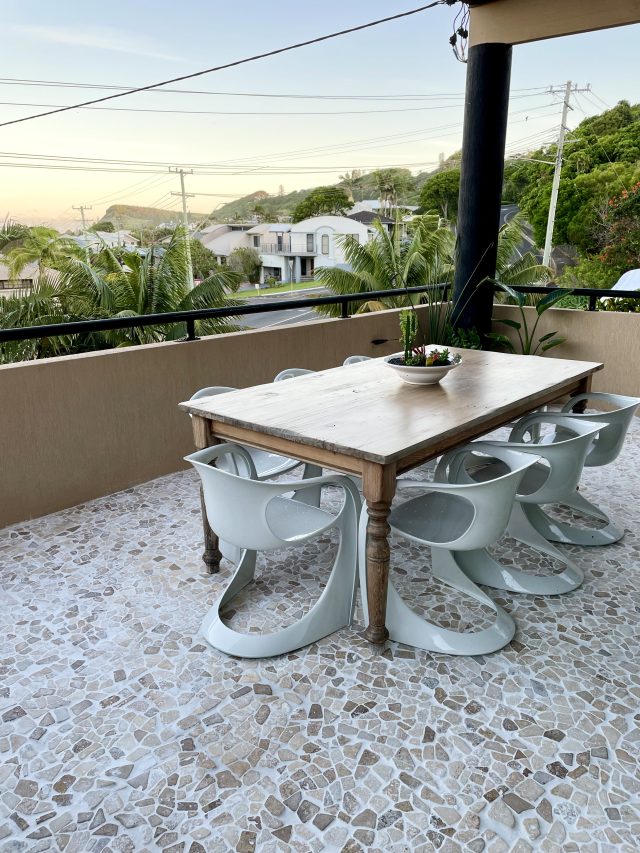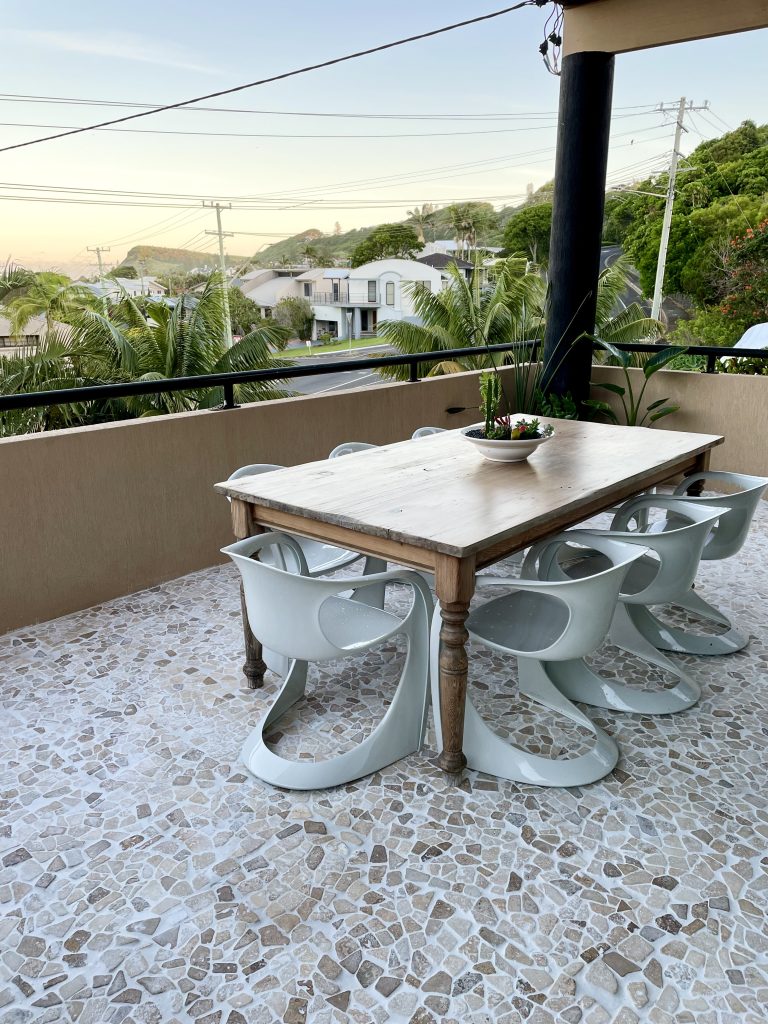 Cara lives in a late nineties townhouse in Lennox Head NSW with her partner Nathan and two teenage kids. She works full-time but loves a reno project in her spare time, trying to do as much as possible herself to save money.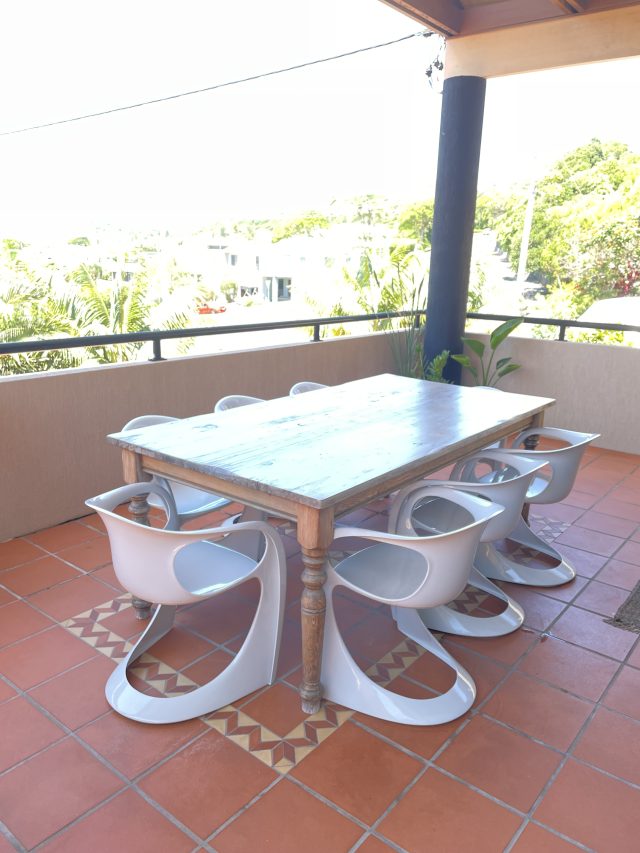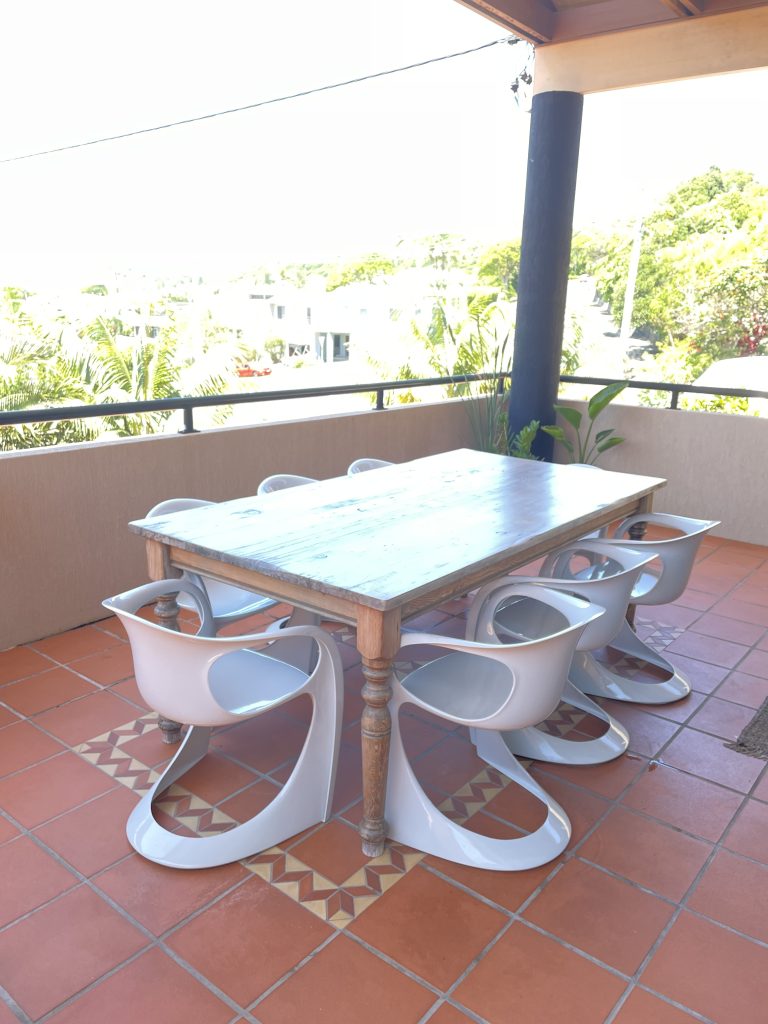 "Because it's a townhouse complex of three, there isn't a lot that can be changed of the façade, but it has a Mediterranean feel to it, so I've embraced that with my vision board of a modern Mediterranean villa," Cara said. "It's a great size balcony with ocean views but it had terracotta tiles (not the good terracotta tiles!) that were discoloured and had an ugly feature tile in the middle. I wanted to lighten and brighten the space and make it feel like you were on a balcony of a villa in a town in Greece."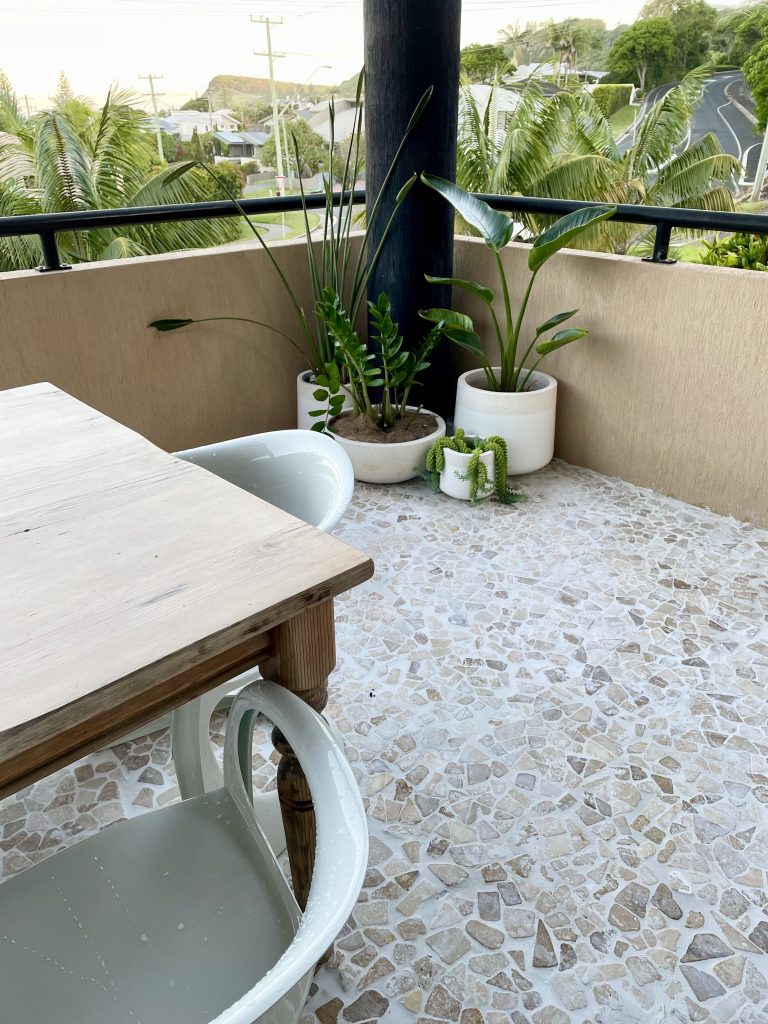 Cara grabbed the real travertine tiles from Kmart, at just $29 a pack. "They are decking tiles and are meant to click together. I removed the black plastic backing that allows them to click together, then cut the straight edges off as I didn't want the square tile look. I then glued them directly over the top of my existing tiles using tile adhesive, let that set for 24 hours and then grouted them."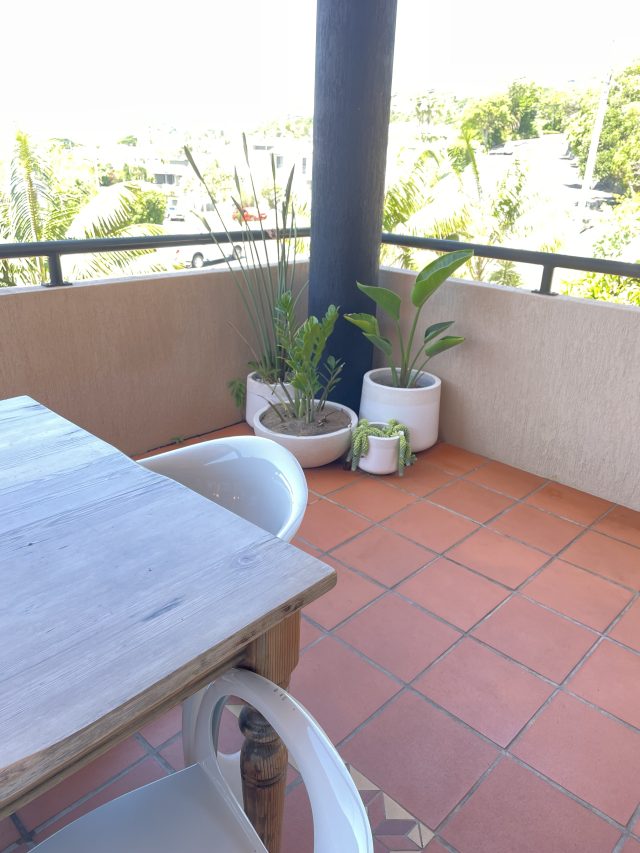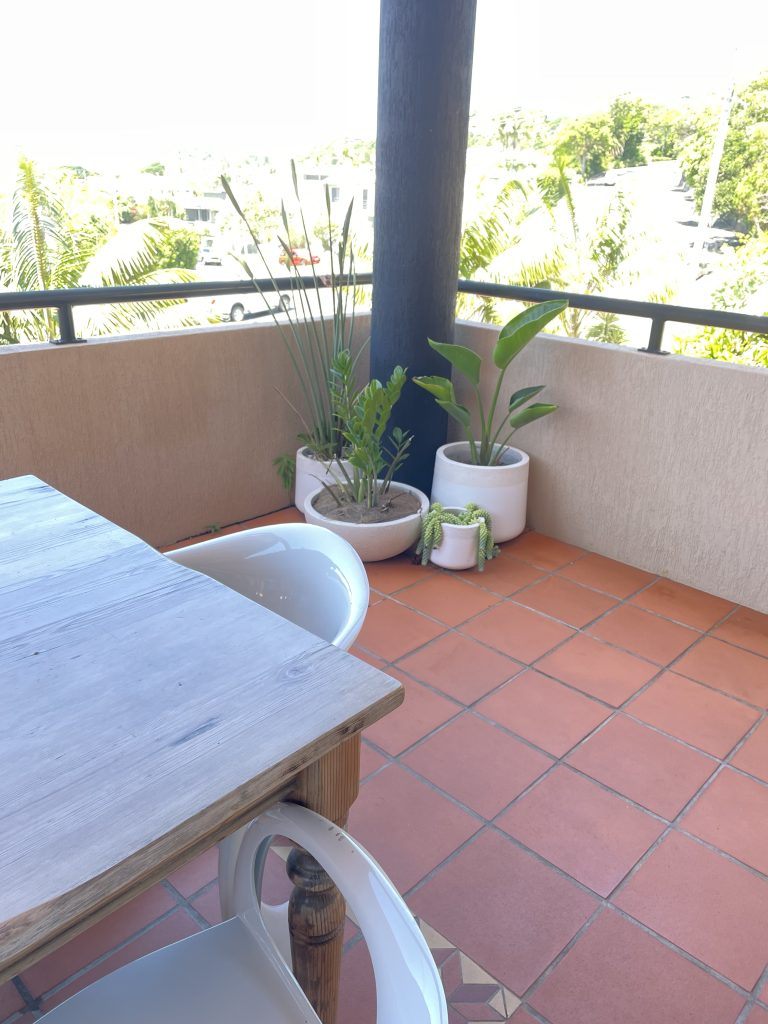 She's thrilled with the new look, which really works with her Mediterranean vision. "Plus I love the feel underfoot!"
All up it cost just under $2000. "This includes the tiles, adhesive, grout, sealer and tools such as grout float, sponges and roller and pole to apply the sealer."
We're so impressed!
What she used:
Multiple packs of Kmart 4 Pack Light Stone Decking Tiles ($29 each).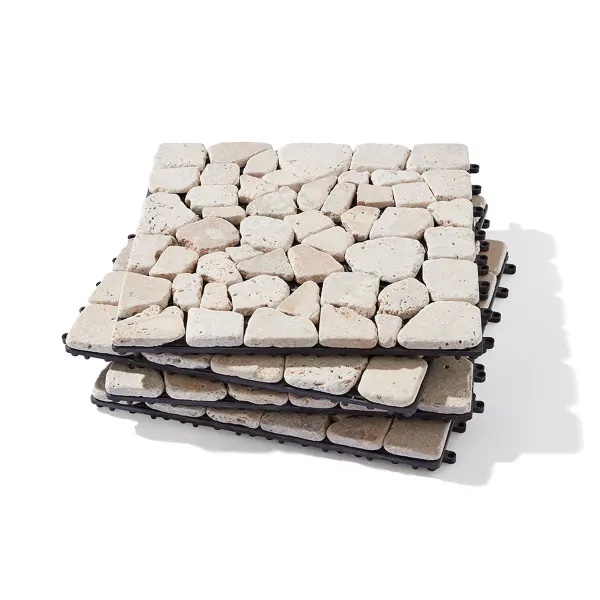 Got your own impressive budget DIY to share? Get in touch!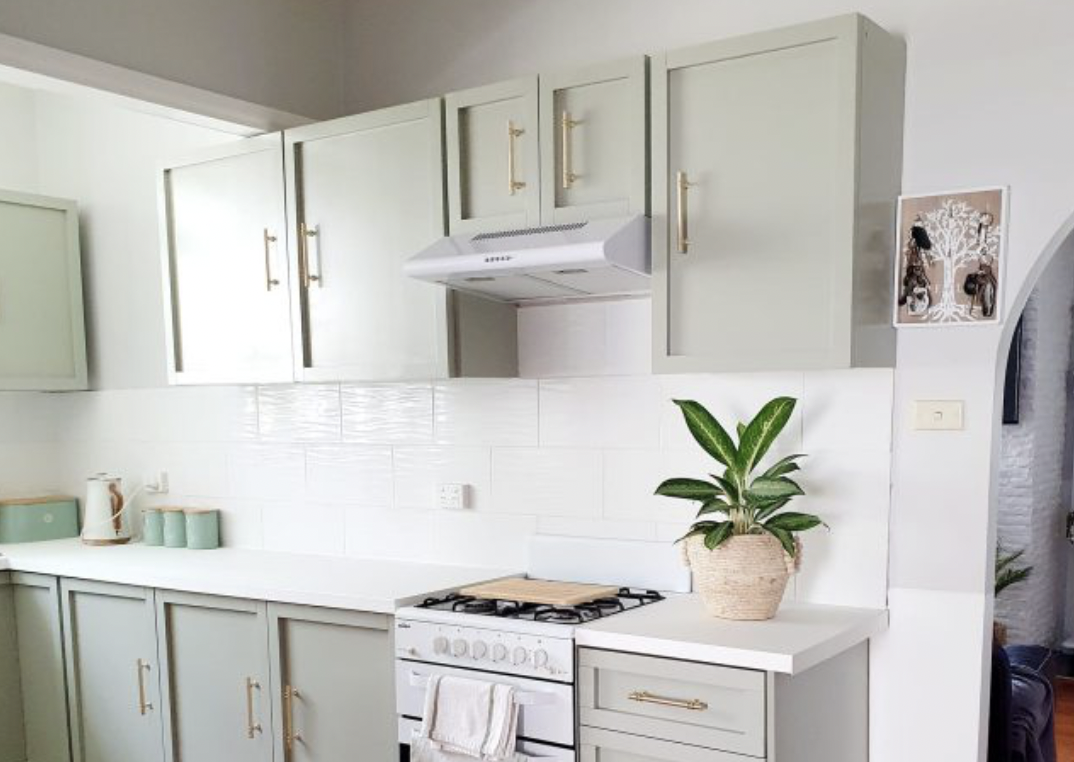 A budget Hamptons kitchen makeover for just $1500!
Christie Barry recently transformed her modest kitchen, giving it a calming mint green Hamptons look with DIY Shaker doors and other…