It's taken longer than expected for Steph Spaninks and husband Matt to finish transforming vintage caravan Belle but it's been worth the wait. Although it's rather cruel that the pandemic cut short their much anticipated first trip!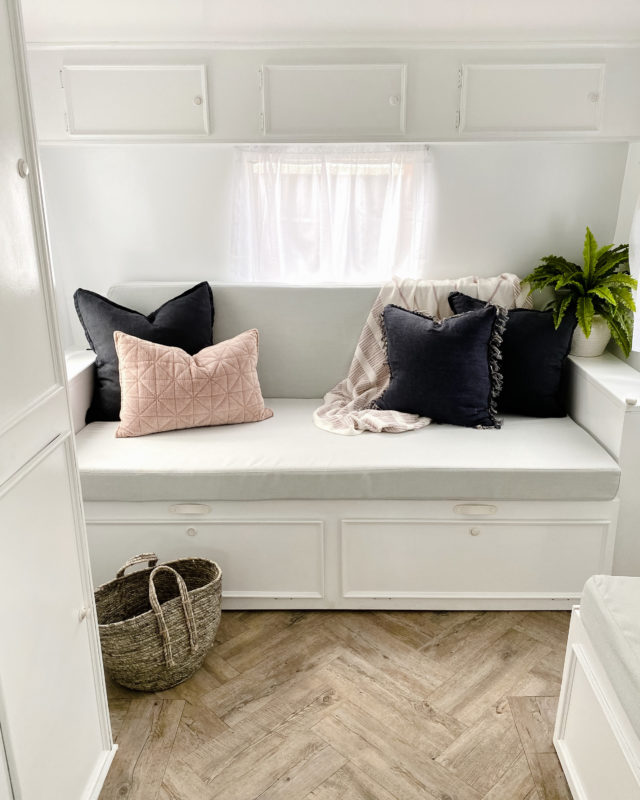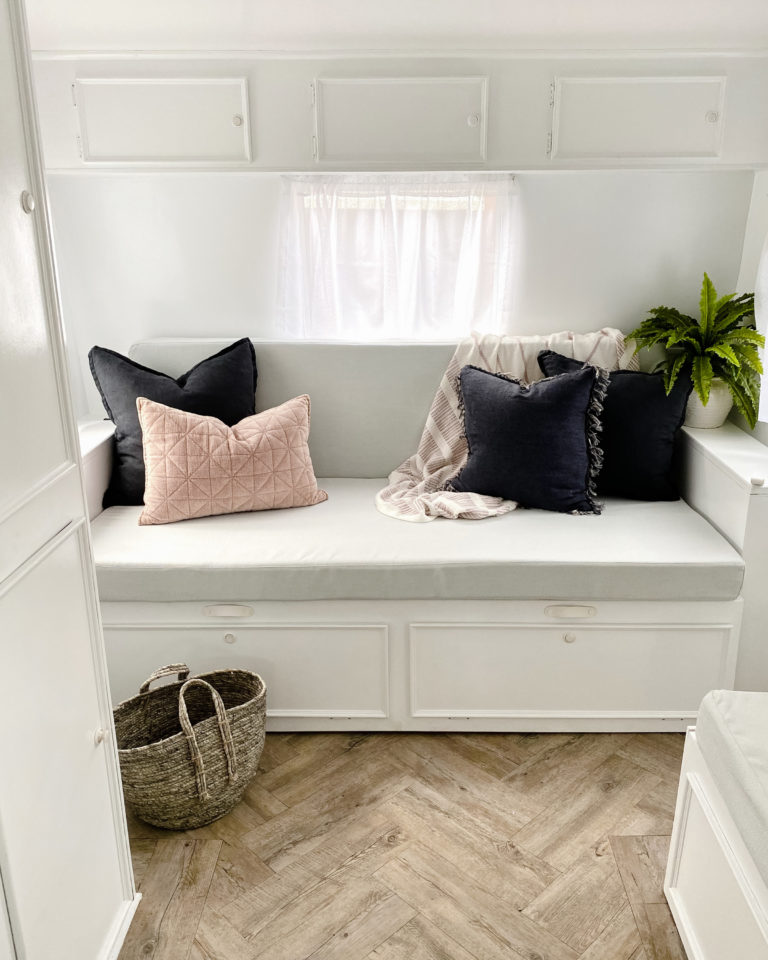 They bought Belle (because all made-over caravans need a name, don't you know?!) at the end of 2018 for $3,000 and she was "stinky, gross and run down" with free dead mice!
"The chassis (frame) however was in good condition, which is an important thing to look for when buying a vintage van otherwise you will have extra costs fixing or replacing the chassis," Steph says.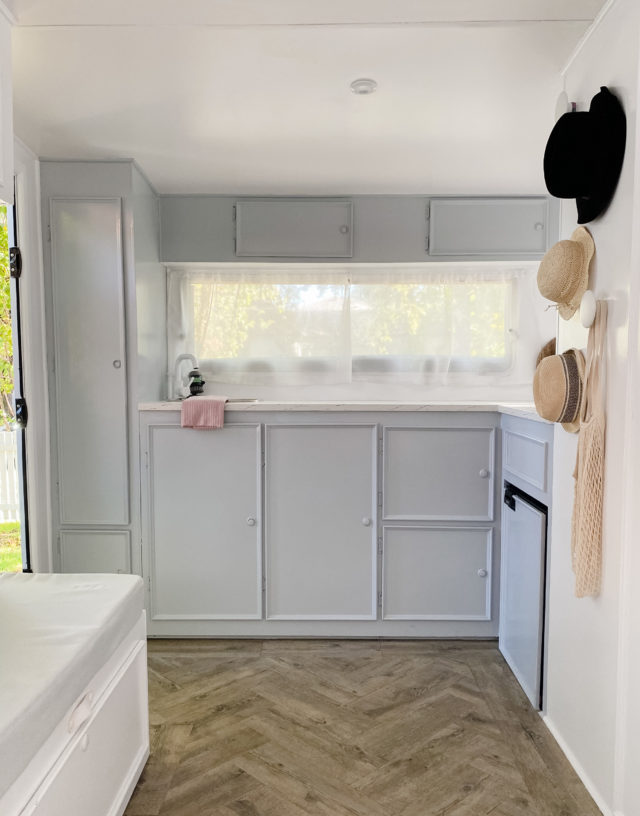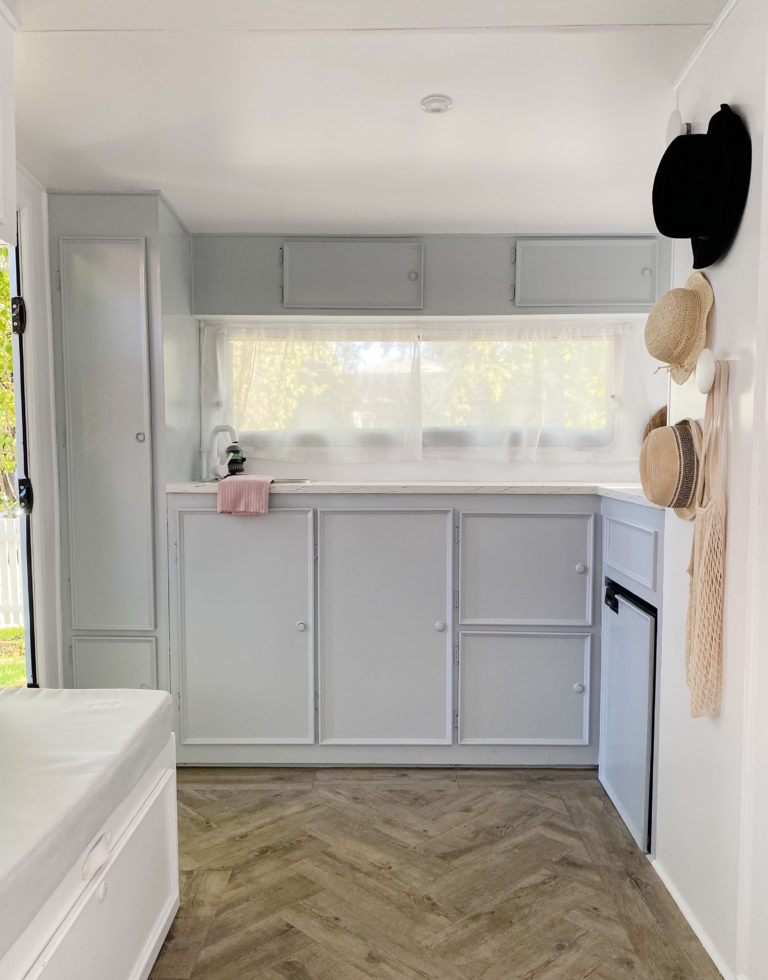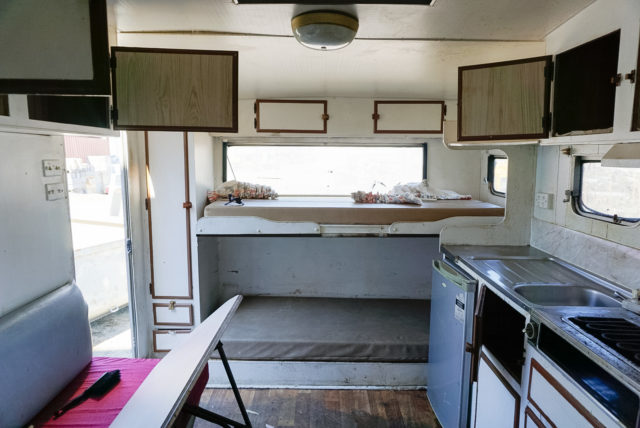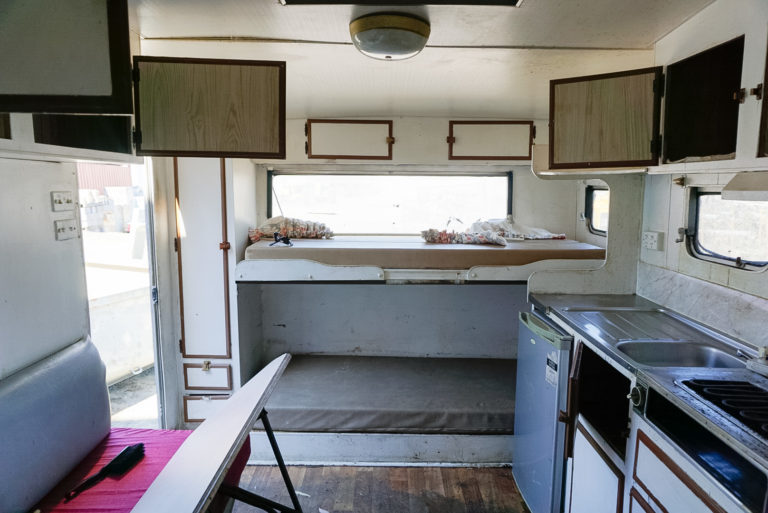 "Matt is very handy, I love interior design and we like to have a project on the go! We also love to travel! At that stage we had a one year old and thought that caravanning and a young family go together nicely. In saying that, I like my creature comforts so if I was going to get into caravanning it was going to be done my way!"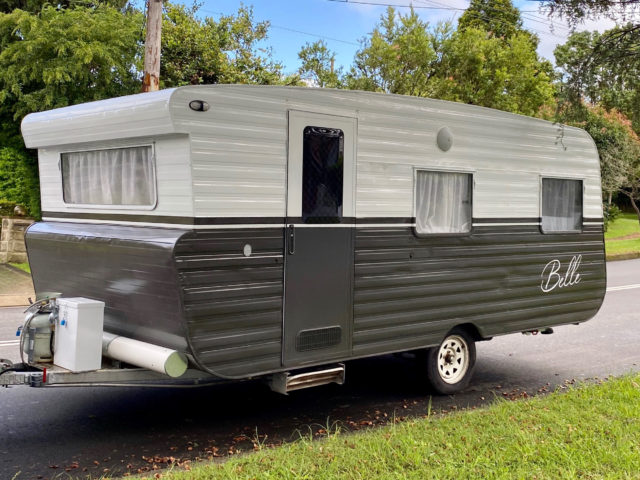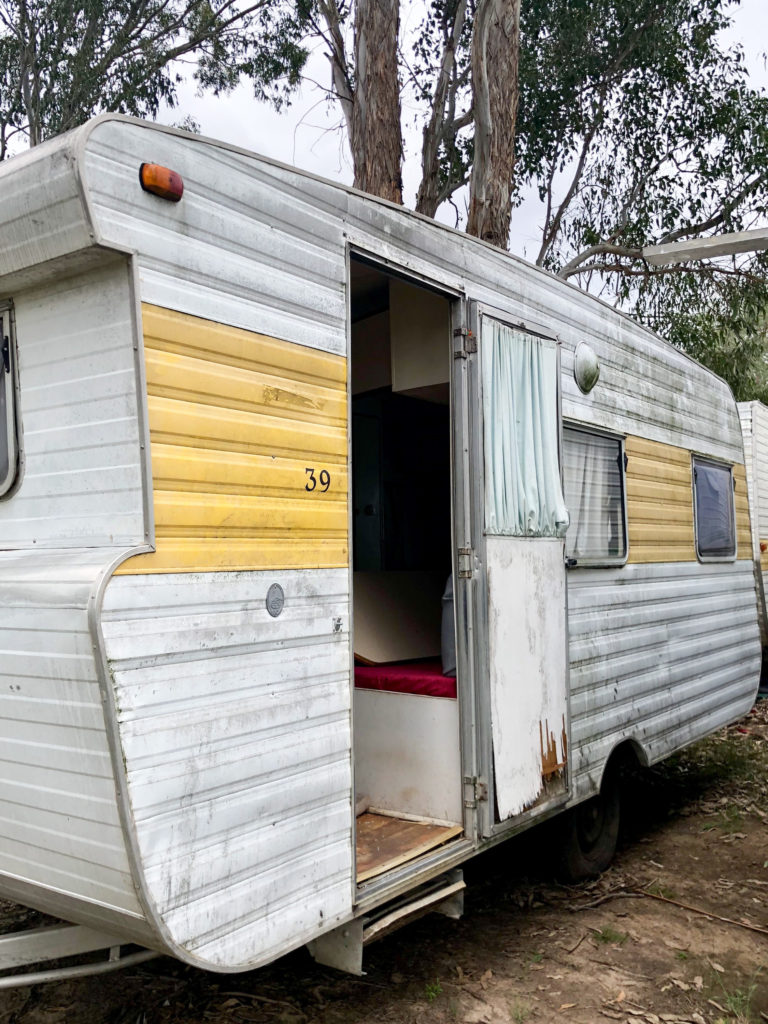 Although the couple naively thought it might take six months, it took 16 months to finish the complete rip out and rebuild. But to be fair, they only spent weekends working on her and Steph got pregnant part way through with their second child which saw productivity, understandably, drop!
While cutting to size and installing the new 3mm ply walls was the hardest part, it was a clever trick with vinyl flooring which they think made the biggest difference to the end result.
"We got vinyl peel and stick planks from Bunnings, cut them in half and laid them in a herringbone pattern," Steph says. "The parquetry floor adds a sense of luxe to the van and elevates the whole feel of the interiors. The floor is definitely my favourite part."
Steph and Matt did almost all the work themselves, only outsourcing the electrical and mechanical work (new suspension, axle and electric brakes) and getting the exterior spray painted. "You can DIY paint the exterior, however by the end we had renovation fatigue, a newborn and just needed to get it done!"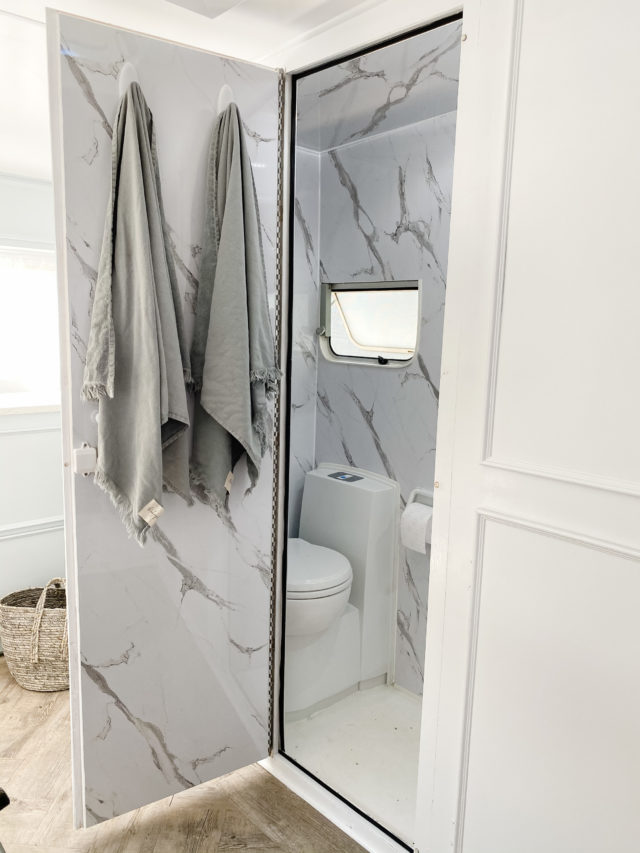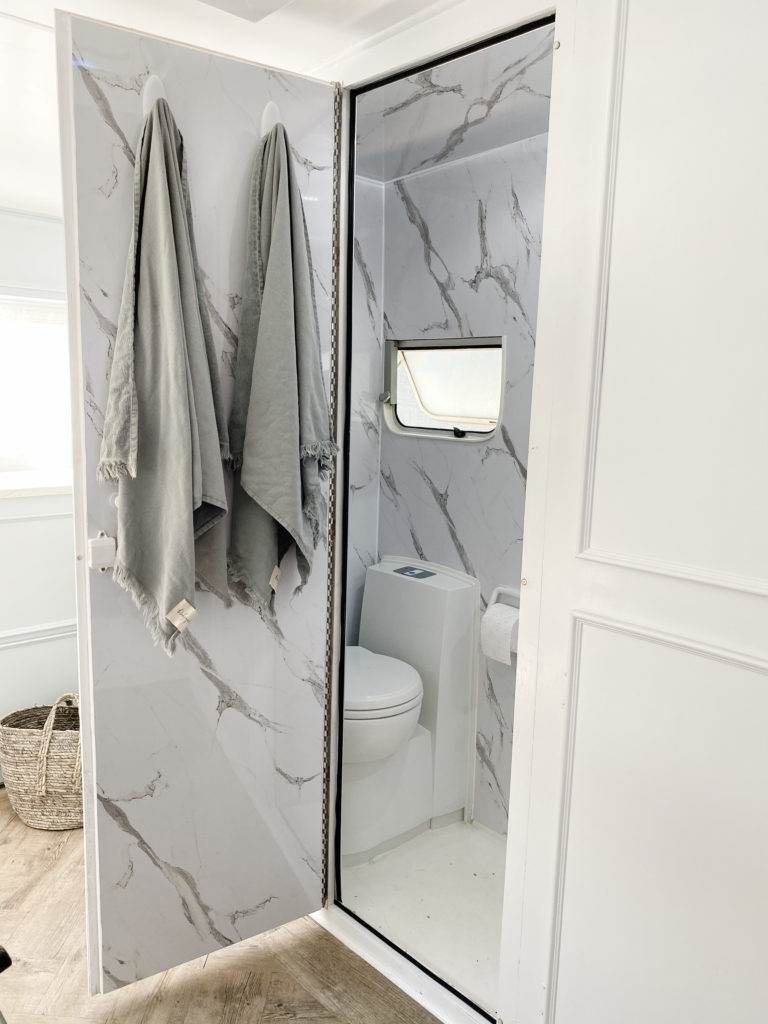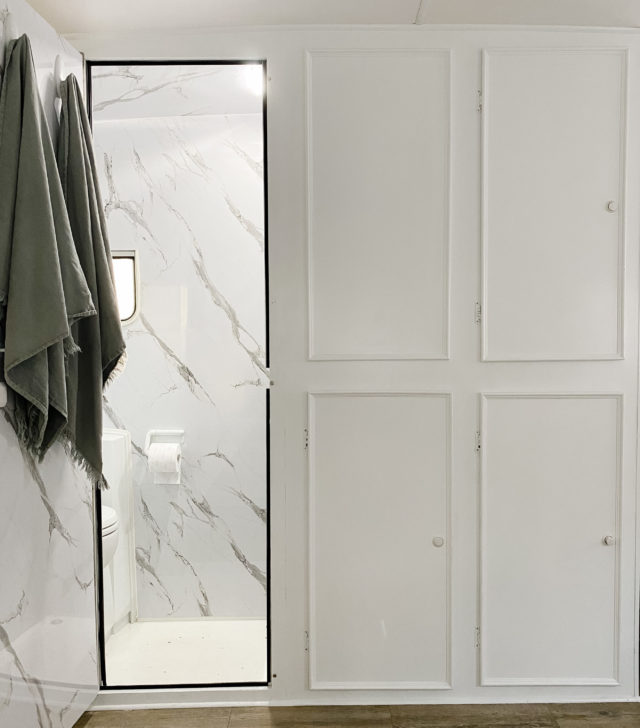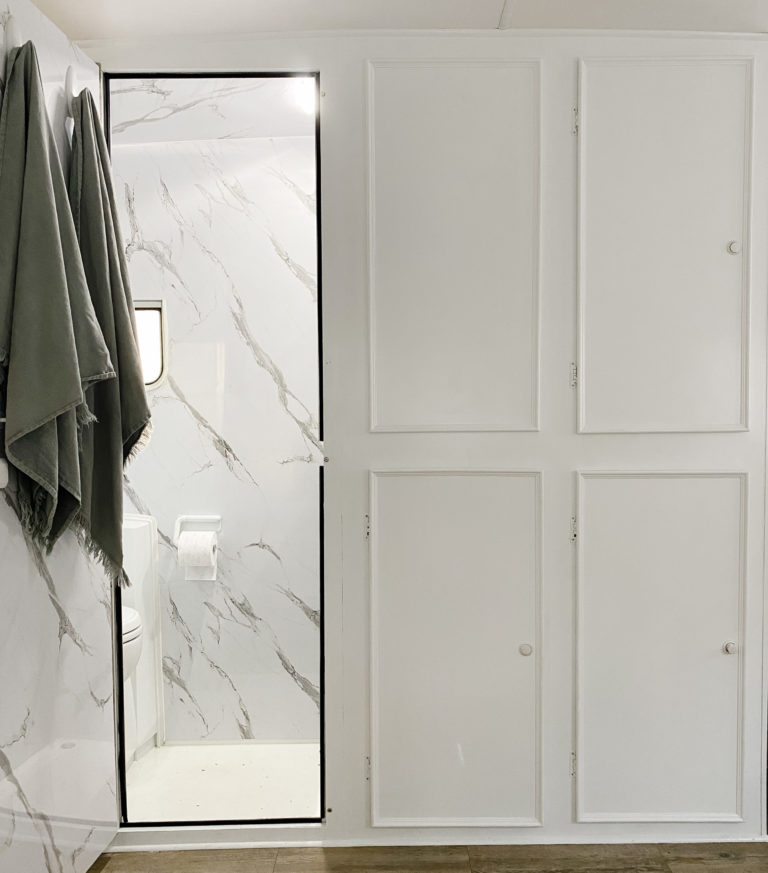 Having a bathroom in the van was a prerequisite so when designing the new floor plan, they had to work out how they could fit it in the 16-foot van and still have decent kitchen and floor space.
"Matt came up with the idea to 'build in' the vanity and bench into the cupboard next to the bathroom to allow for maximum room in the bathroom without taking up more floor space. The faux marble waterproof ply board is from Bunnings which is the hero of the bathroom!"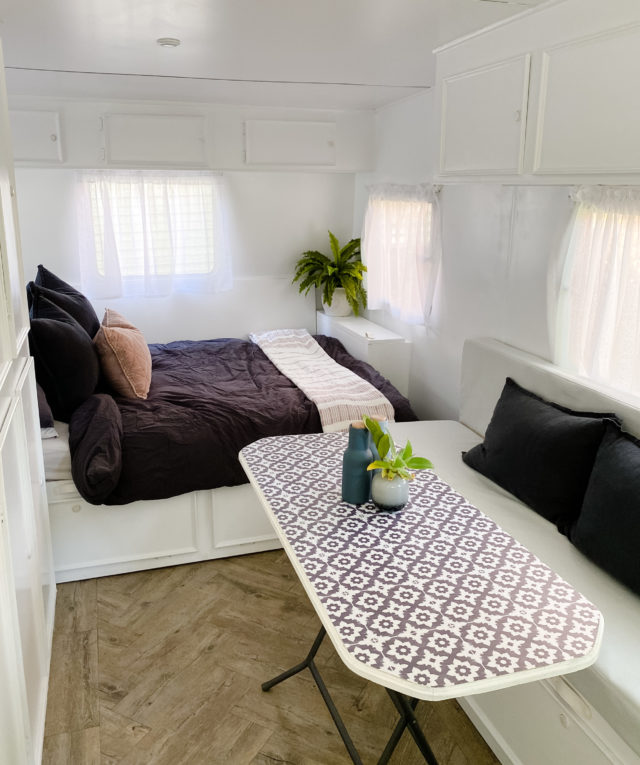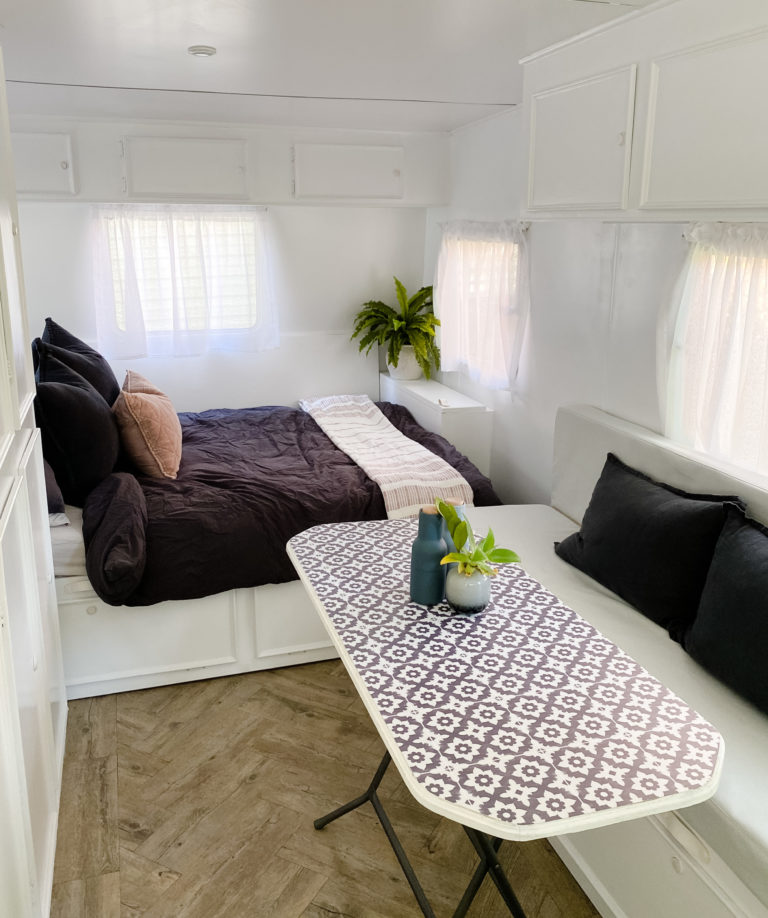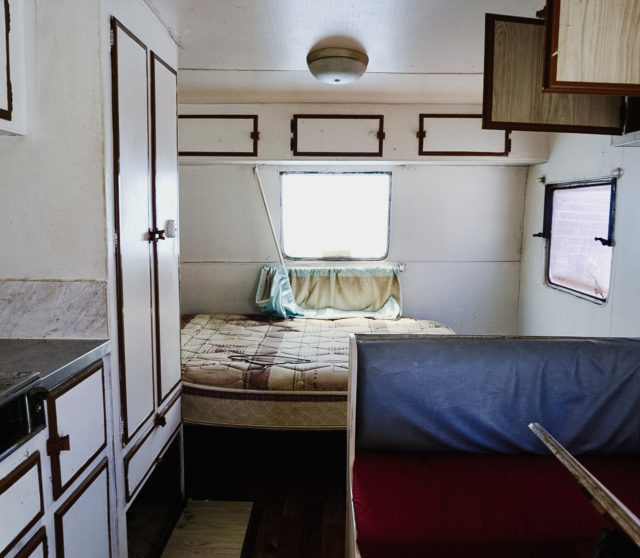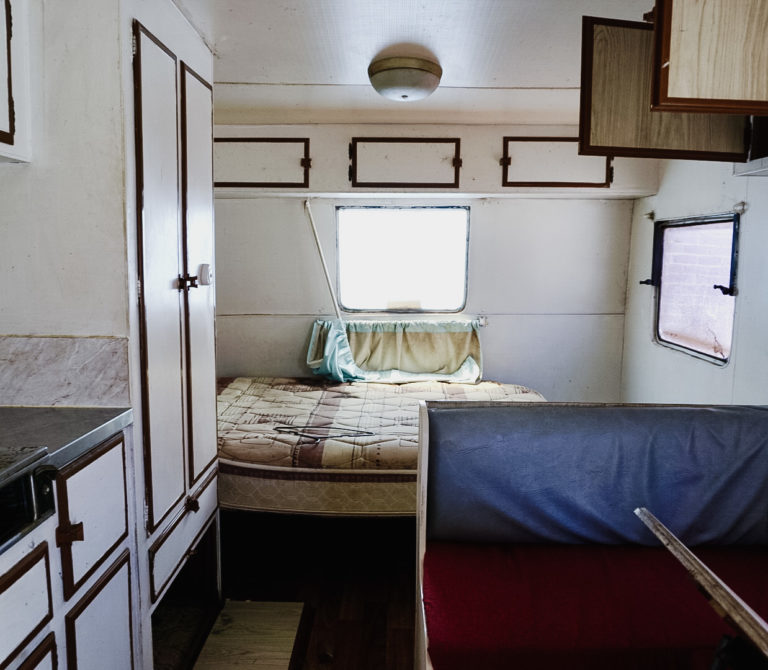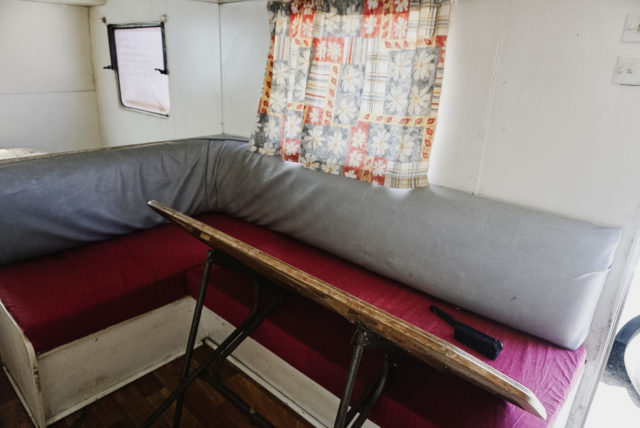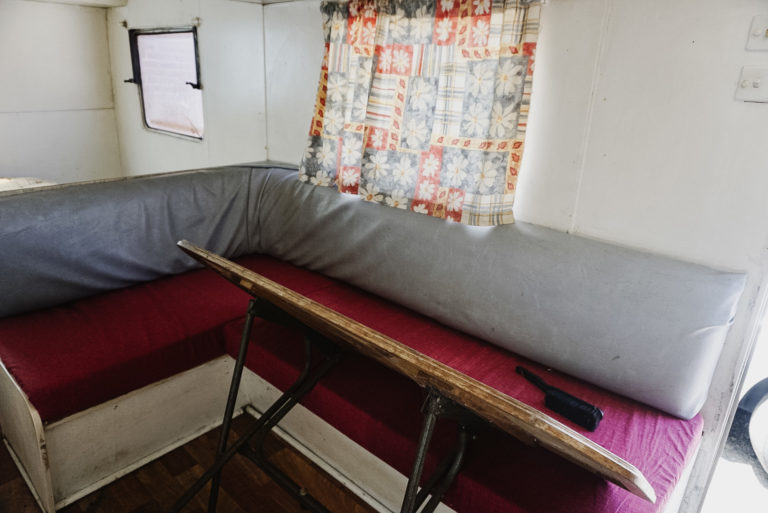 The young family attempted their first trip in March and headed north from Sydney, stopping in South West Rocks, Byron Bay and the Gold Coast. However, Covid-19 restrictions and border closures were looming so they packed up the van early and headed back home. "We can't wait to get away again once restrictions lift," Steph says. They may also rent Belle out on Camplify (like Airbnb for caravans and RVs).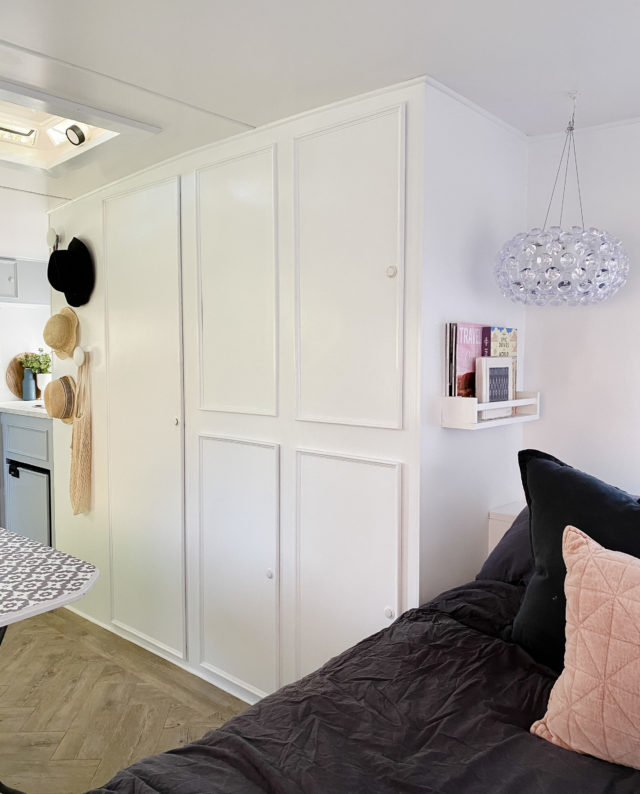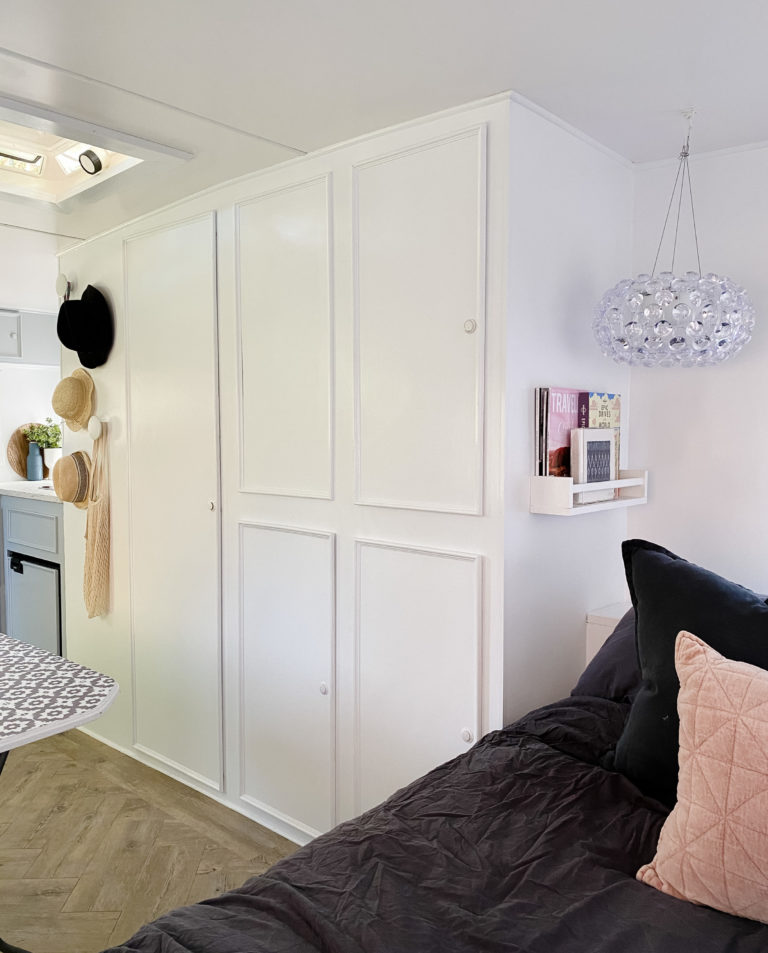 Always keen for the next project, Steph and Matt are now working on a cubby house, sandpit and playground for their kids!
Follow their adventures on Instagram at @journey__home
Michael and Carlene's caravan Bumblebee | Vintage caravan renovation: 5 top tips