Nestled inside a 1980s home in south-west Sydney, this colourful kitchen was updated recently by owner Sidrah Hammad. The DIY enthusiast and part-time influencer goes by the handle The Poor Sophisticate due to her designer taste on a modest budget. Sidrah, who lives here with her husband and two daughters, is updating the home one room at a time and incredibly, this renovation cost just $800!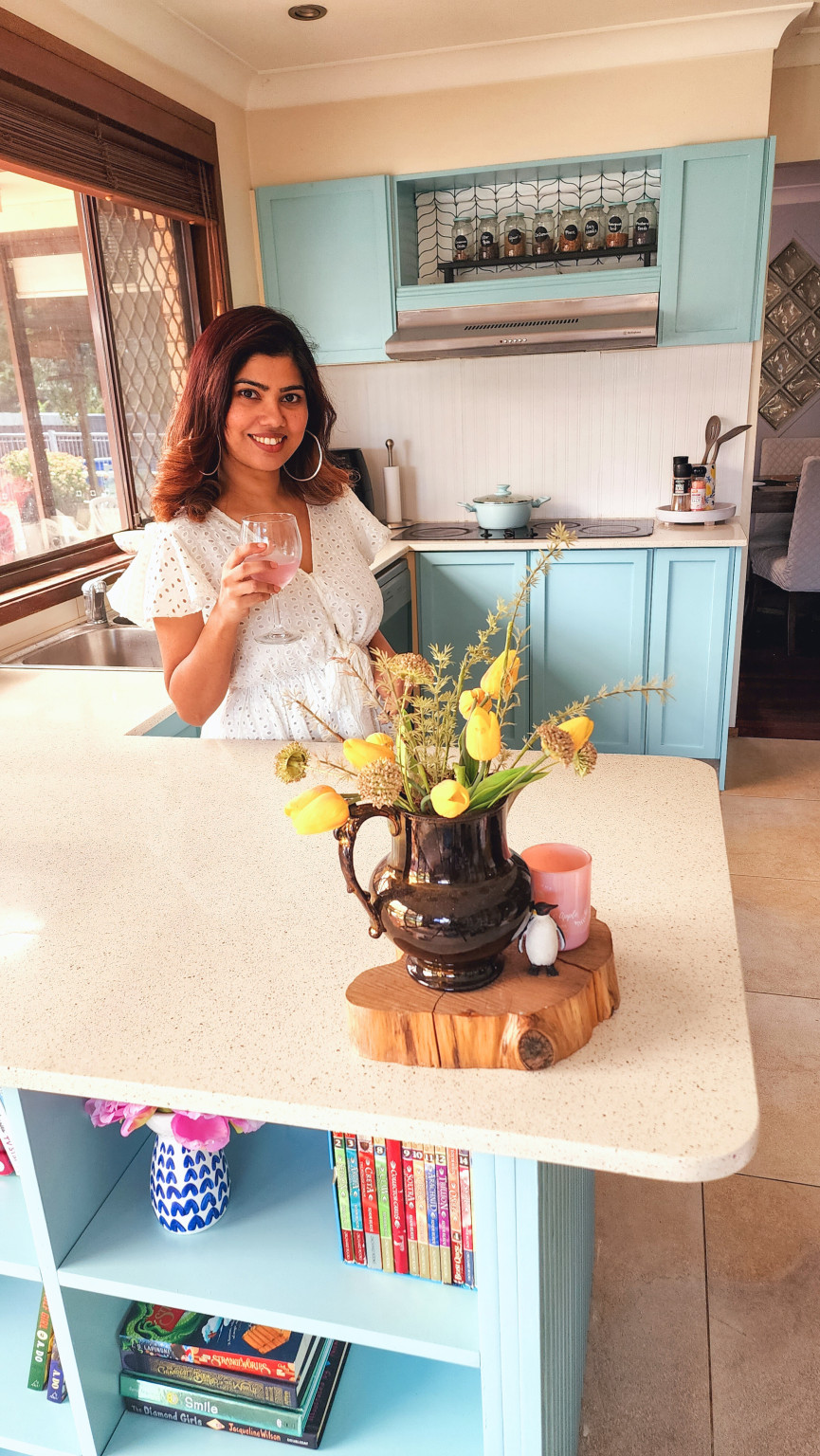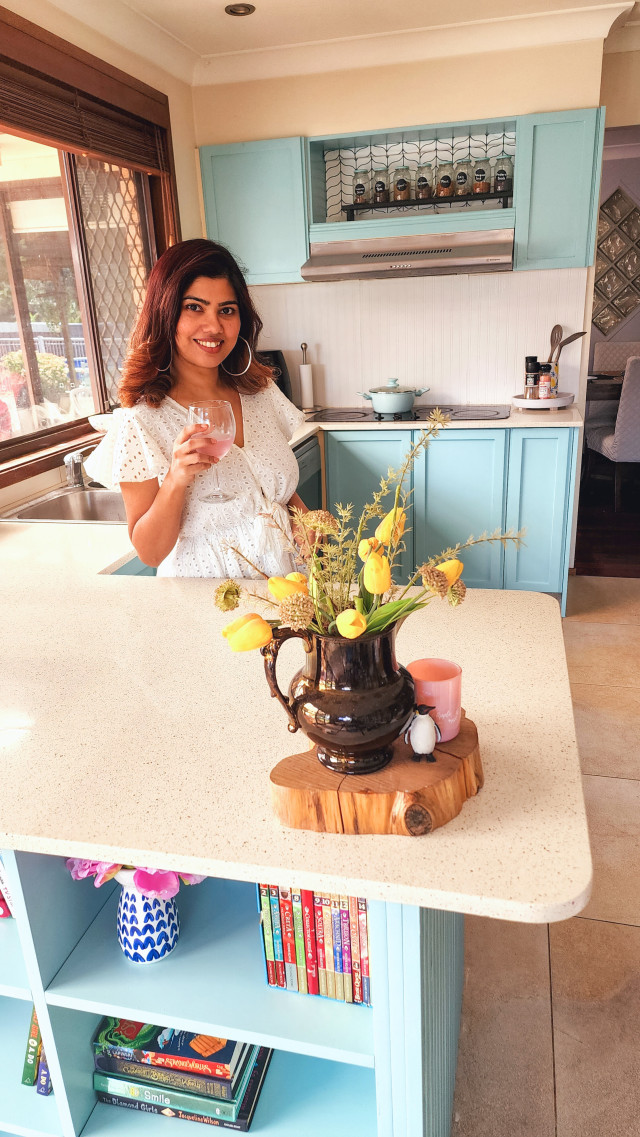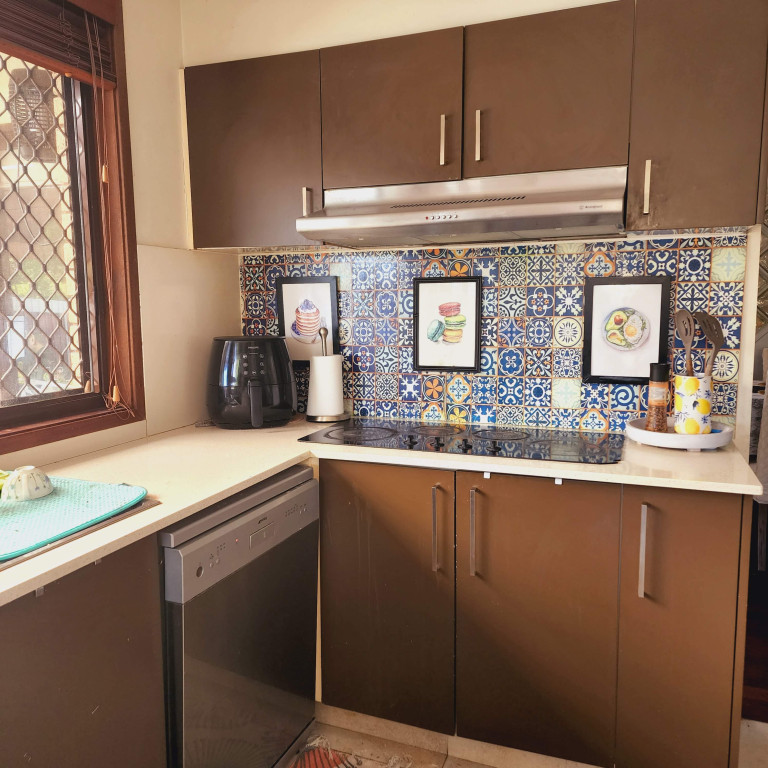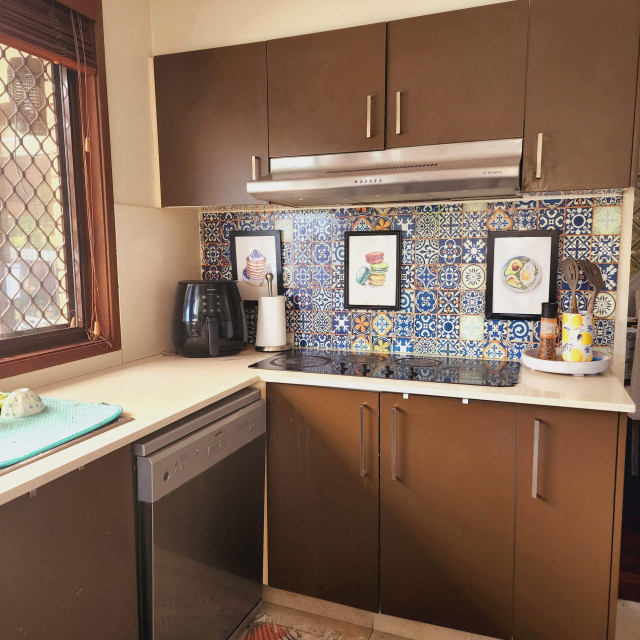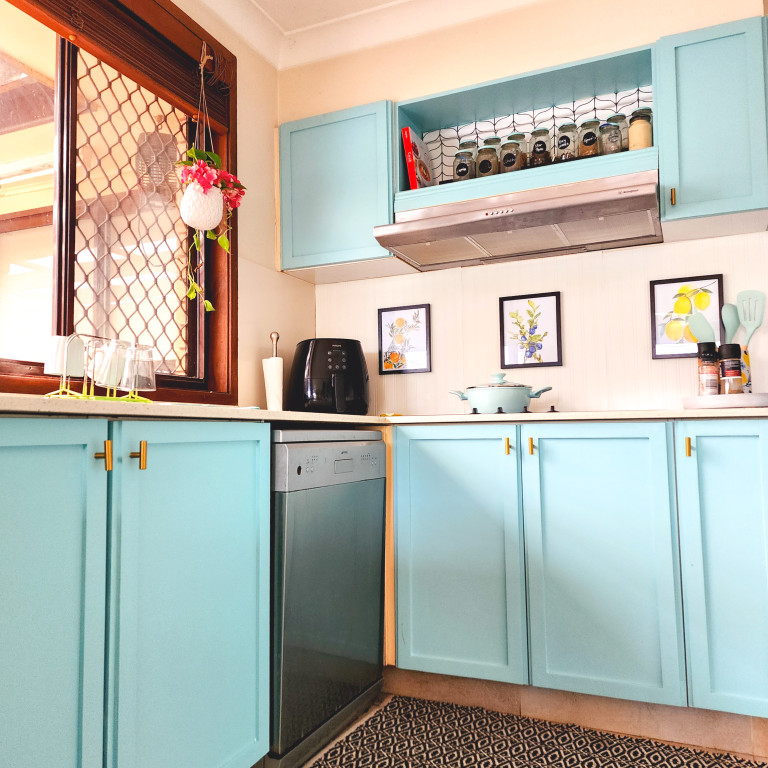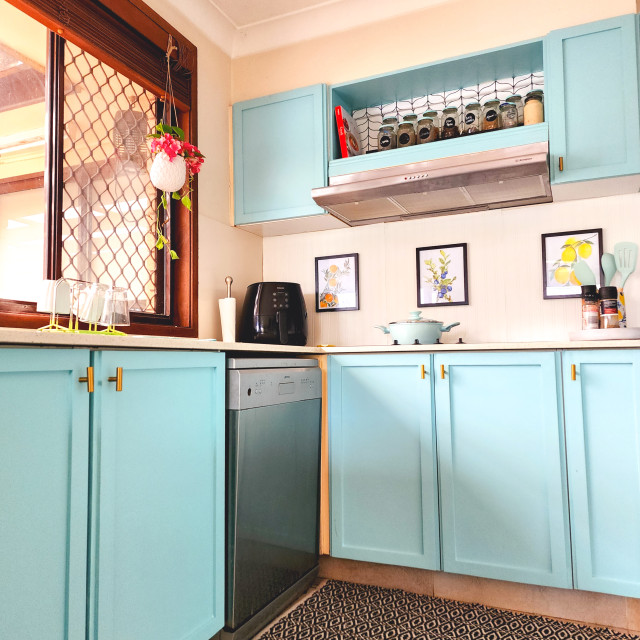 "I have a flair for colour and design and I'm constantly putting in the effort to upgrade my 80s home into a modern space that reflects my personality," says Sidrah who moved in six years ago. The kitchen had been updated before, but it wasn't to her taste – dark and dingy, there were too many cabinets, and they were a dated and uninspiring shade of brown. "I knew I wanted to change the cabinet colour and that doing so would have a big impact," says Sidrah.
First up, she removed the two cabinet doors above the stove to make way for open shelving and to provide some visual relief. Then came the prep – she gave the cabinets a light sand with a Mirka dust-free sander before priming them with Benjamin Moore's Stix primer and adding a timber trim for a shaker style effect. Sidrah then painted the cabinets in Benjamin Moore's Advance range in Tranquil Blue.
"The paint was self-levelling and I only needed two coats. It's been almost six months and the paint has held up really well. I wipe the cabinets almost weekly too," says Sidrah who added pale gold handles for a final finishing touch.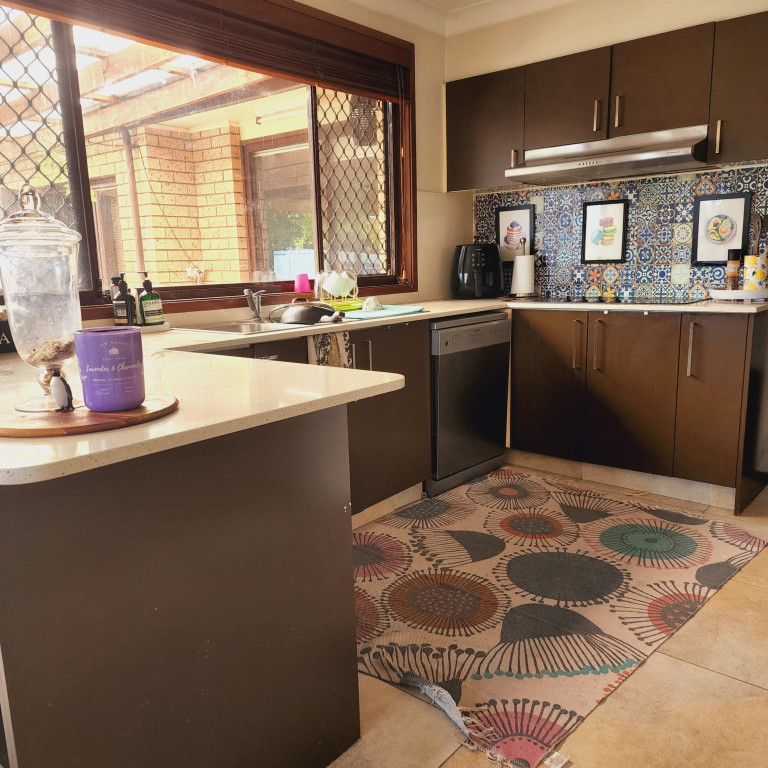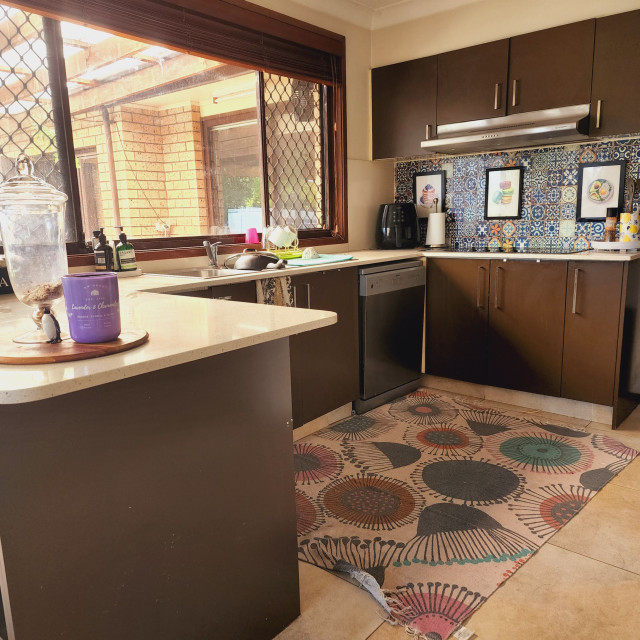 To create this feature on the end of the island, Sidrah used primed 1.2mm timber and cut it to the size of the island. She then used wood glue and a nail gun to attach it to the island. "I used the same sized timber as a spacer to get equal gaps."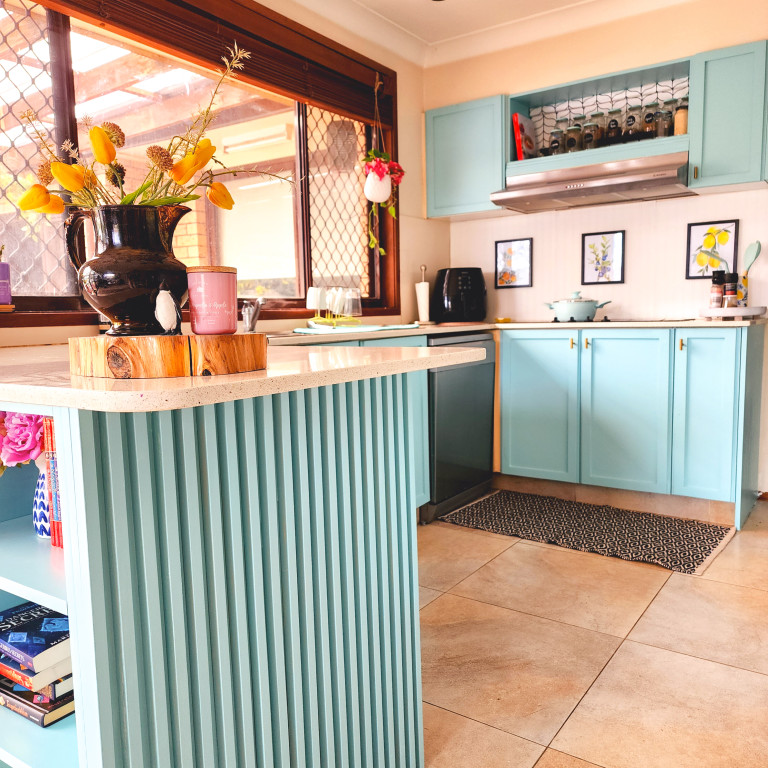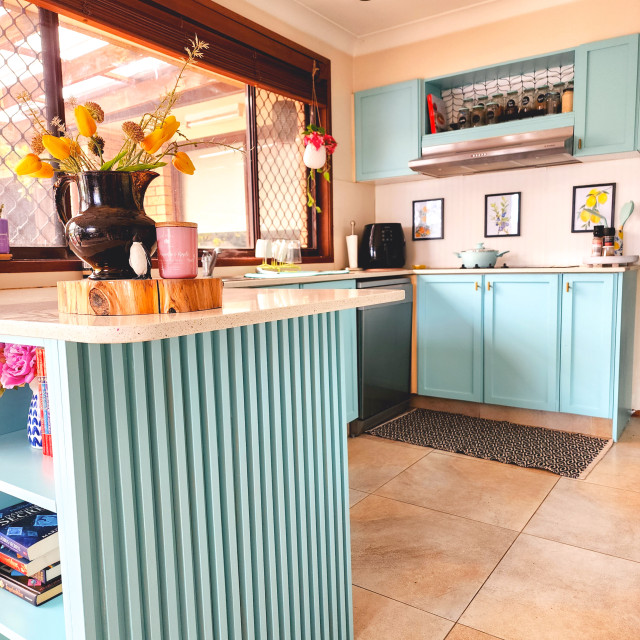 Finally, the beige splashback tile was covered with a 3D 'board and batten' look paintable wallpaper which was then painted in Benjamin Moore's Ice Mist.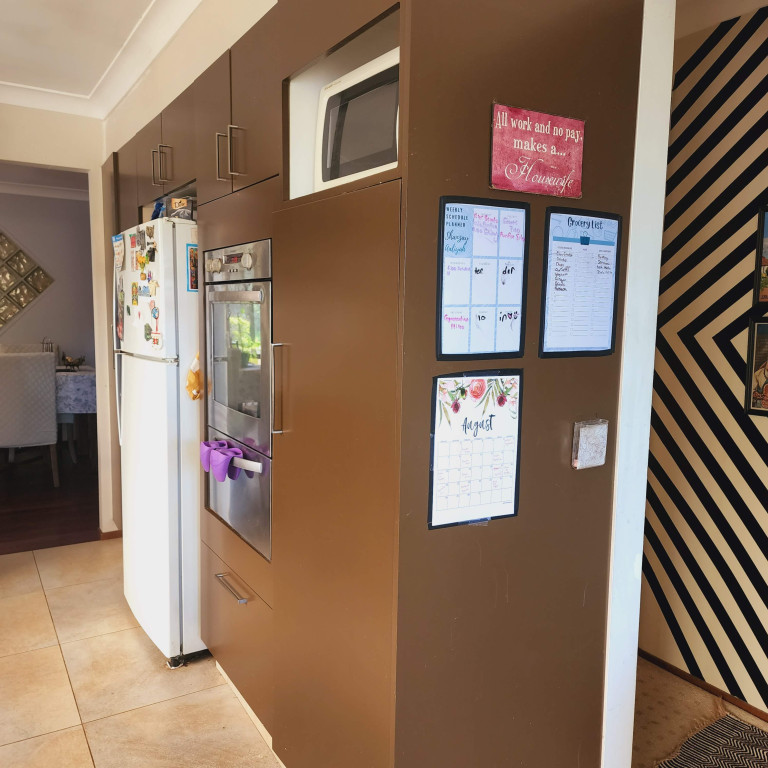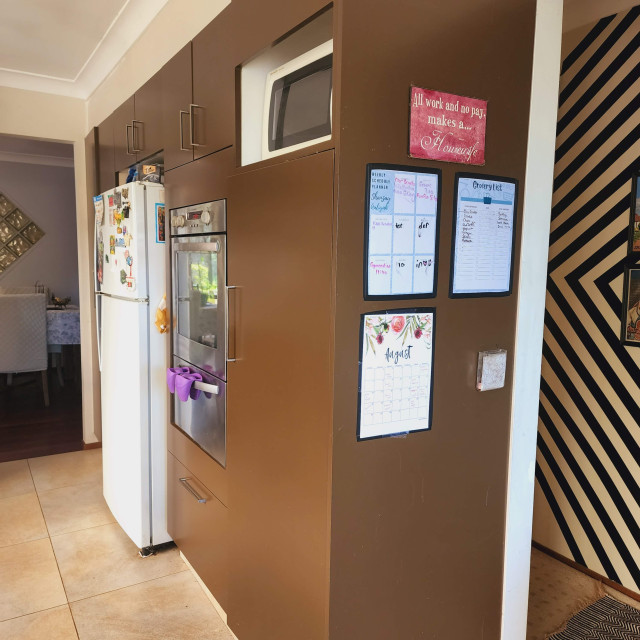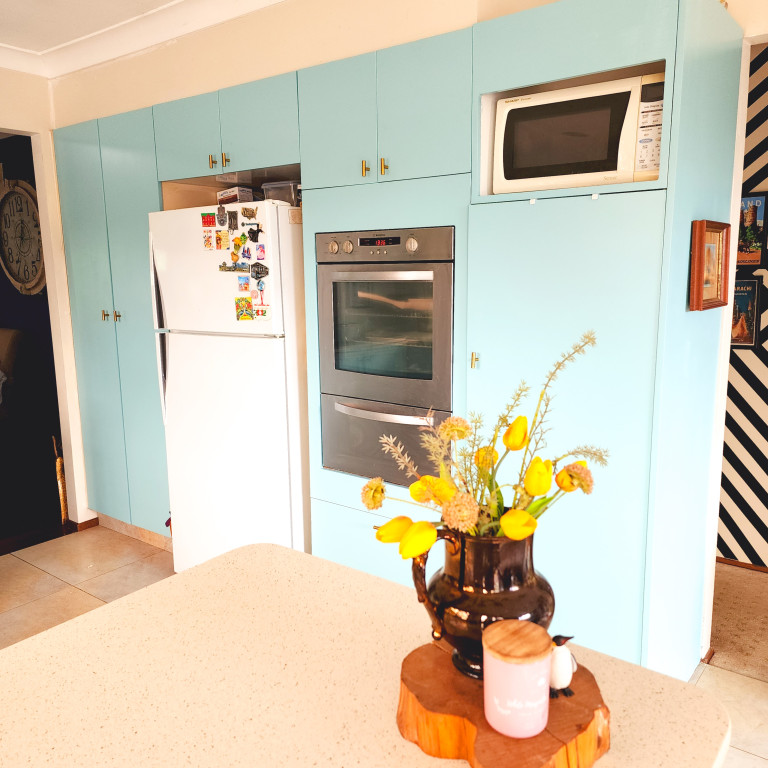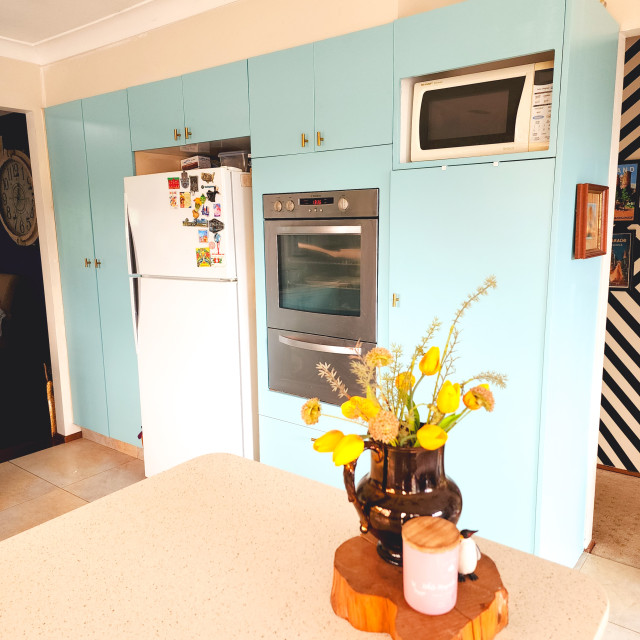 "I love how changing the kitchen's colour has given the entire space a facelift. It feels so much brighter and happier and reflects my personality. Since the kitchen is the centre of the house, every time I walk by it, it makes me smile."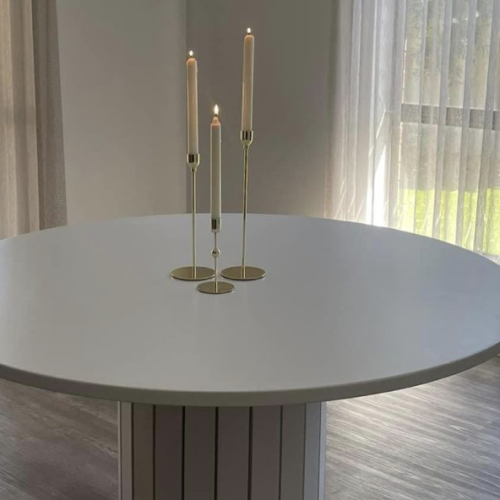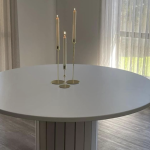 DIY designer look table made from a $50 Marketplace find
Grace Carpenzano says she saved herself thousands making this designer look round dining table, just the latest in her collection…