Sponsored by Trojan Tools
Spring is the perfect time to get out and tackle some of the projects you've been planning to complete for a while, from simple things like fixing a fly screen to more challenging jobs like repairing the boat or starting a renovation. Make sure you replenish your toolkit with Trojan's top 10 tools for home DIY before you start.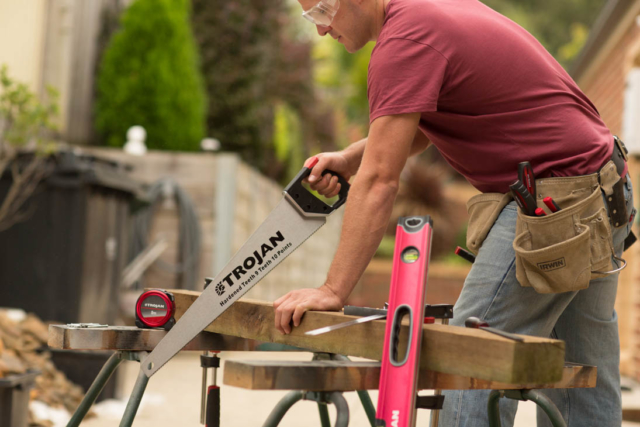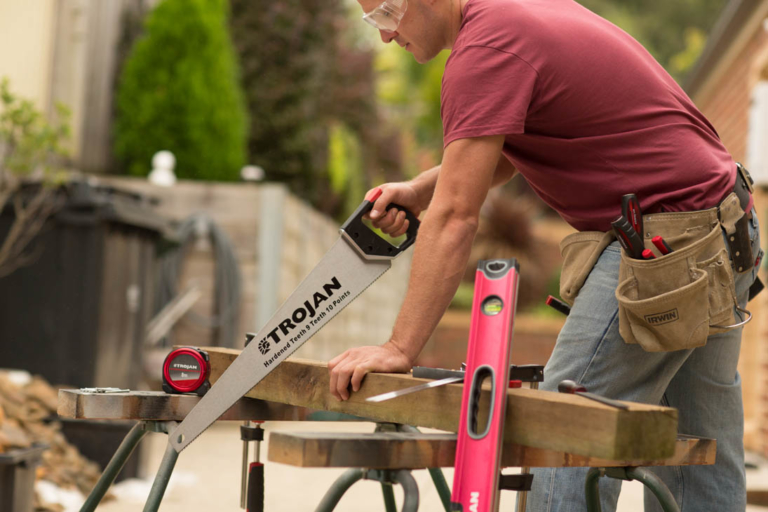 Darren Simpson, product manager for Trojan hand tools, says: "Most people feel inspired to tackle odd jobs once the weather warms up. Simple tools like spring clamps to help hold items in place, screwdrivers with interchangeable bits for all types of screws, and utility knives that cut almost anything around the home, are some of our most popular items."
The following Trojan products are available at Bunnings Warehouse and many cost less than $10!
1. Ratchet Driver A ratchet screwdriver is a DIY must-have. The screwdriver bits remain locked in, while the ratchet locks onto the bit, allowing the screwdriver handle to turn freely. No more re-adjusting your hand position after each turn, with extra power supplied by the ratchet instead of your wrist. Try the Trojan 6 in 1 Ratchet Driver (RRP $9.98) which has three position switches – forward, reverse and lock.


2. Wallboard Saw If you need to cut small holes in your plaster walls, a wallboard saw is the perfect tool. A wallboard saw has serrated edges and a sharp tip that pierces the wall, allowing you to carve through it with ease. Try the Trojan Folding Wallboard Saw (RRP $17.98) which offers a strong alloy blade that cuts on both push and pull strokes.
3. Spring Clamp You can never have enough spring clamps in your toolbox; they are ideal for acting as a third hand to hold items for painting or gluing, for example, securing molding as it's being nailed in place. Trojan's 140mm Spring Clamp (RRP $5.98) has a maximum opening of 50mm and maximum depth of 56mm, perfect for small jobs.
4. Magnetic Stubby Level Spirit levels are important for determining true horizontal or vertical direction by centering an oil bubble in a glass tube of alcohol, with smaller models fitting into spaces that are too cramped for longer levels, and magnetic models adhering to metal fixtures. Try the Trojan 240mm Magnetic Stubby Level (RRP $22) with three easy-to-read vials (horizontal, vertical and 45°).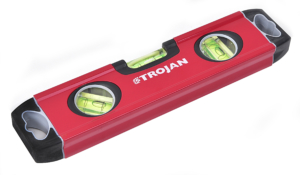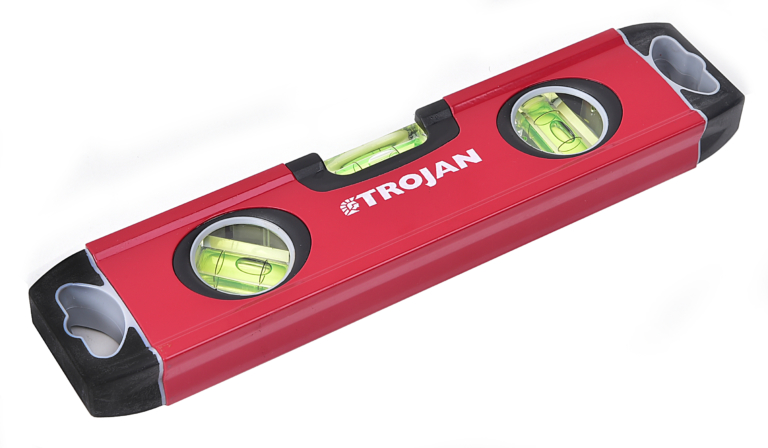 5. Utility Knife Every toolbox needs a versatile utility knife, ideal for precision cutting around the home or garage, from the most flexible to resistant materials, which includes paper, cardboard, plastic and leather. The best knives offer single hand operation with a fast slide open and close. Trojan's Turbo Knife (RRP $13.98) includes five replacement blades, that can be easily replaced with the quick dial blade release.
6. Rubber Mallet Rubber mallets are ideal for use when softer blows than those delivered by a metal hammer are required, for example, with sheet metal work, when shifting plasterboard into place, forcing tightfitting wooden parts together, and hammering down metal tacks while upholstering. With the Trojan Rubber Mallet (RRP $15.60), you'll experience greater control and comfort thanks to its ergonomic soft grip.
7. Multifunction Tool Multi-function tools are another tool box must-have, and are essentially pliers that you use for gripping, bending and cutting. Trojan's Multifunction Tool (RRP $21.98) is stainless steel, features a LED light, bottle opener, mini saw, and scissors. It folds to 100mm and comes with a nylon belt pouch and a lifetime guarantee.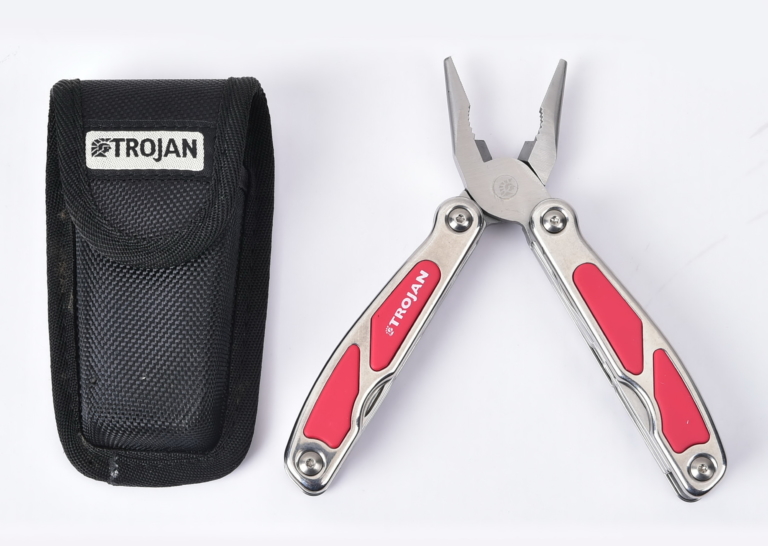 8. Staple Gun Staple guns are perfect for stapling upholstery, while woodworking, creating craft projects or picture frames, and hanging low-voltage Christmas decorations. The Trojan 3 in 1 Medium Duty Staple Gun (RRP $22.50) is suitable for soft or medium timbers, including Pine, Oregon, MDF and particle board.
9. Hand Riveter Riveters are designed to join two pieces of metal together through a pre-drilled hole, and are great for repairs around the house like re-attaching a loose piece of guttering. Rivets come in various thicknesses and lengths to suit a variety of household and workshop project. Trojan's Hand Riveter (RRP $26.90) comes with a multi-size head, so no need to change the nozzle, plus 100 rivets.
10. Precision Screwdriver Most DIYers own a basic screwdriver set, but a single screwdriver that allows you to access a number of interchangeable bits, which can be switched depending on the project at hand, is a great tool for the box. Precision screwdrivers are particularly useful for smaller screws and precision jobs. Try the Trojan 26 Piece Precision Screwdriver Set (RRP $9.98), which includes 24 nickel plated Chrome Vanadium bits.