While environmental and sustainability issues are something that most of us think about, for some people it's truly a way of life. Take Ali and Clay McNaughtan who found a charismatic 1915 Queenslander and transported it to their farm 300 kilometres away before renovating it almost entirely with secondhand finds.
"We have always had a strong passion for ethical consumption and sustainability, so building a 'secondhand home' was something we always dreamed of," says Ali, who scoured Gumtree and elsewhere for secondhand timbers, windows, doors, decking, light fittings, furniture, tools and shed materials to bring the home back to life.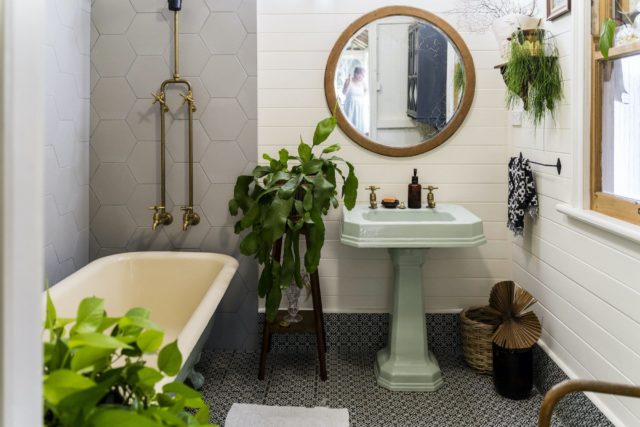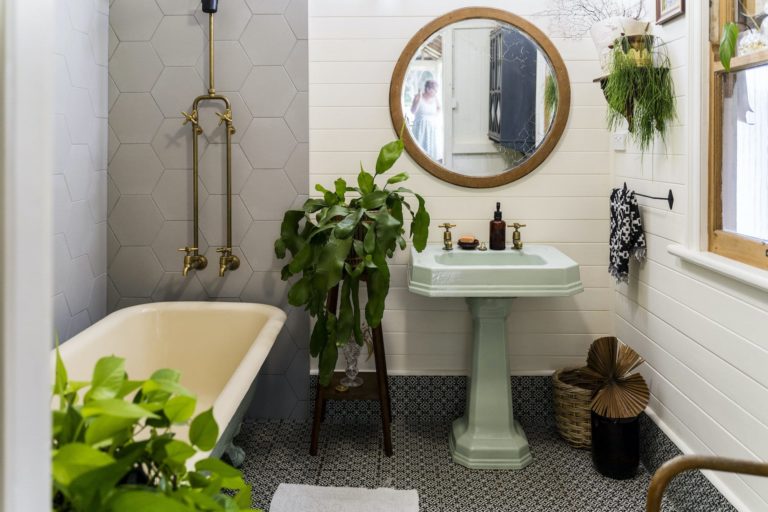 Clearly a rewarding process, Ali explains the unique appeal of vintage finds and the role they have played in the home's resurrection. "I love living in space where everywhere you look you can see your hard work pay off. It's a lovely thing to look around home and think, 'Oh I sanded that, I painted that, I made that beautiful again!' It feels great to save old things." Standout items include a lovely old cast iron bath, a pedestal seat, a gorgeous old cupboard and some elegant light fittings.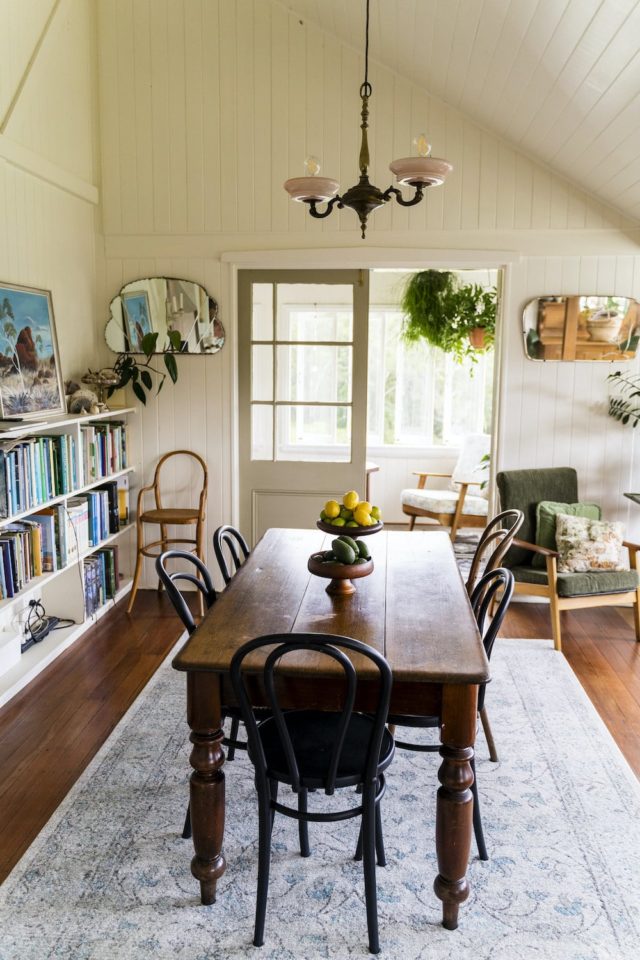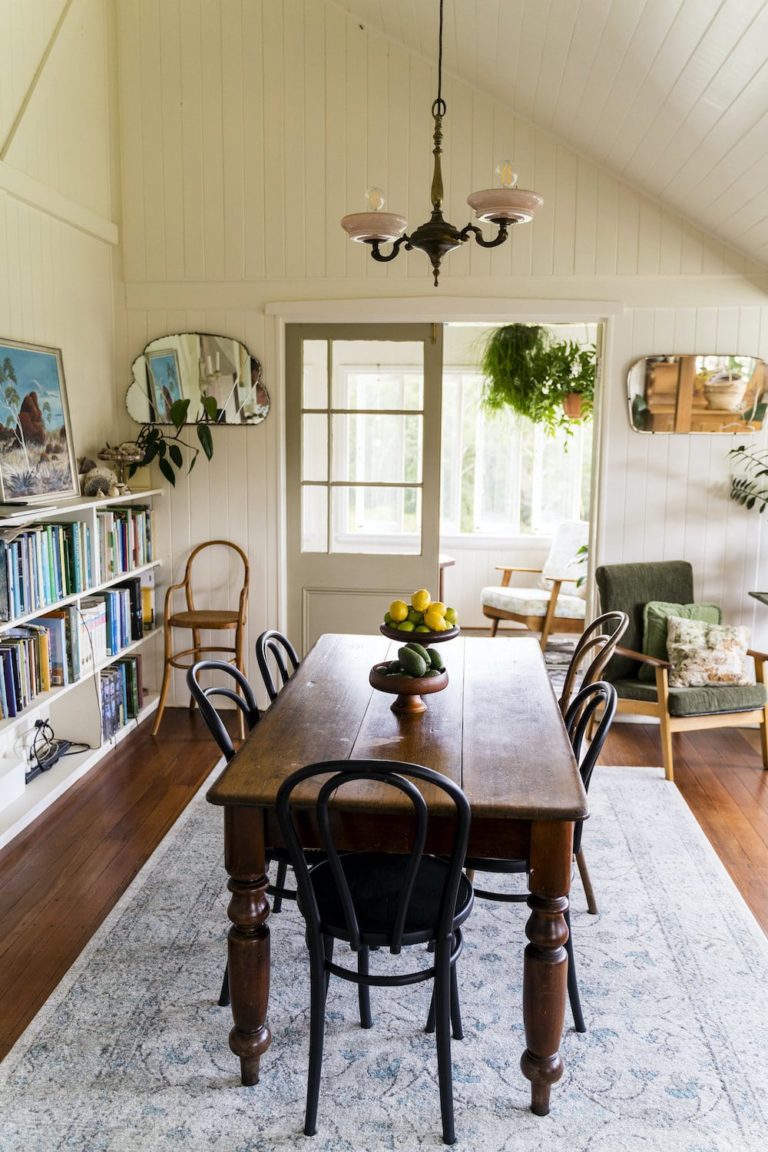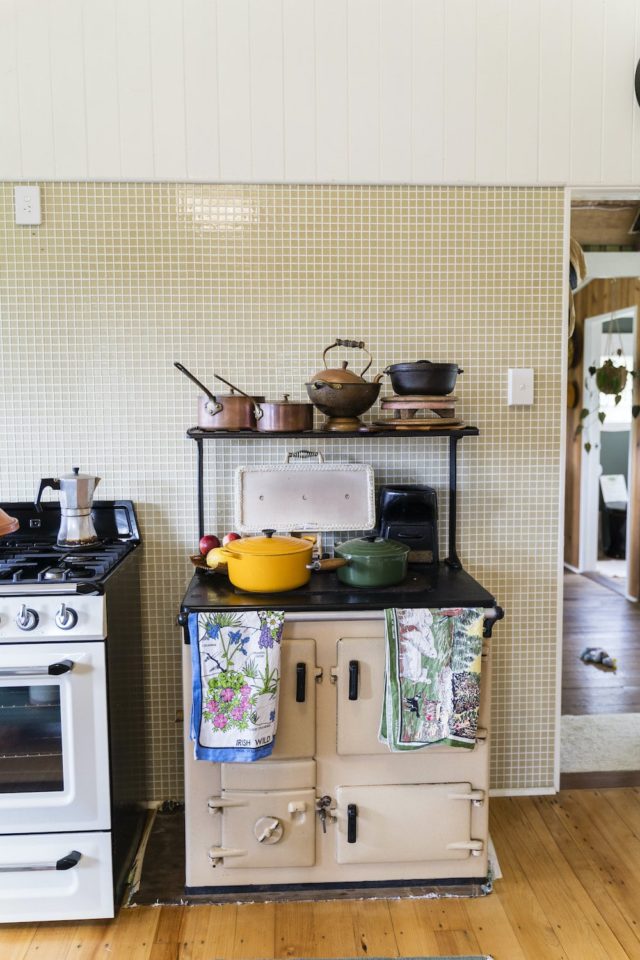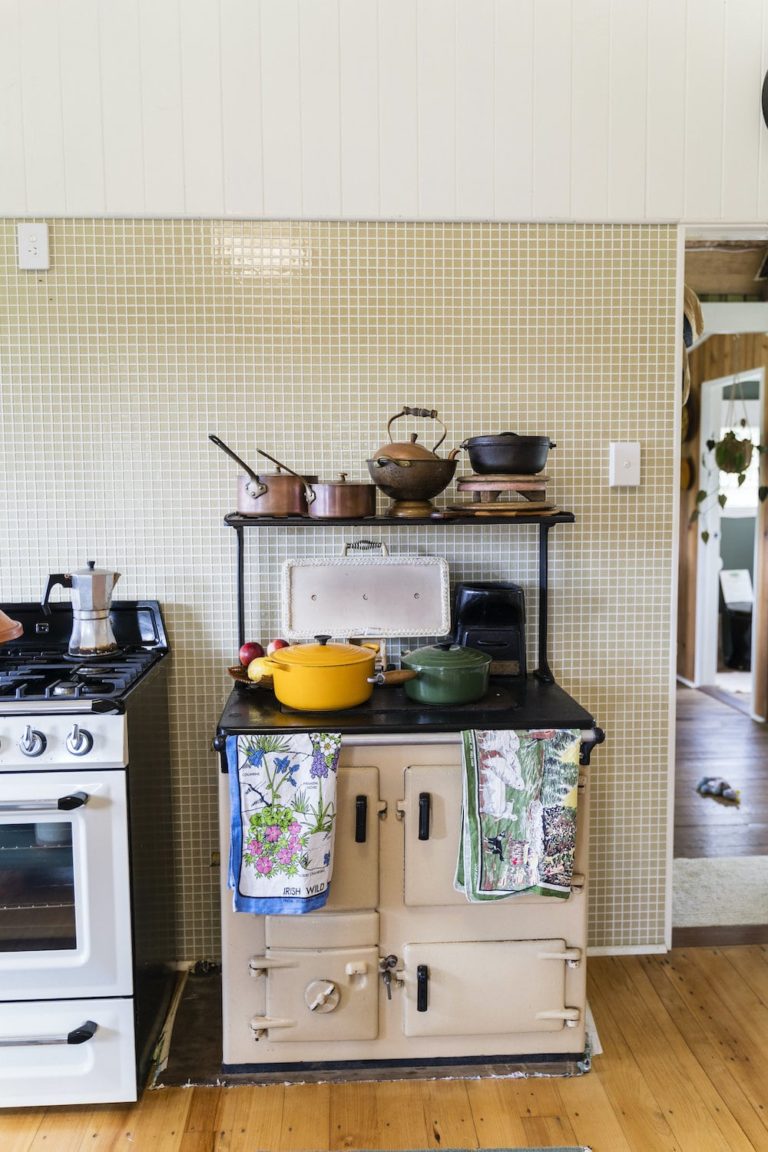 Owned by one family for its entire life, the home was in largely original condition when the couple took ownership of it. Major works on the home took place over a year – a new roof was installed, the back of the home was rebuilt to meet Queensland cyclone ratings, the house was rewired, the bathroom rebuilt, and insulation was installed in the roof and behind all the walls.
"The only new products we bought were the roofing and insulation," says Ali who completed a lot of the handiwork herself, with YouTube tutorials proving invaluable to the process.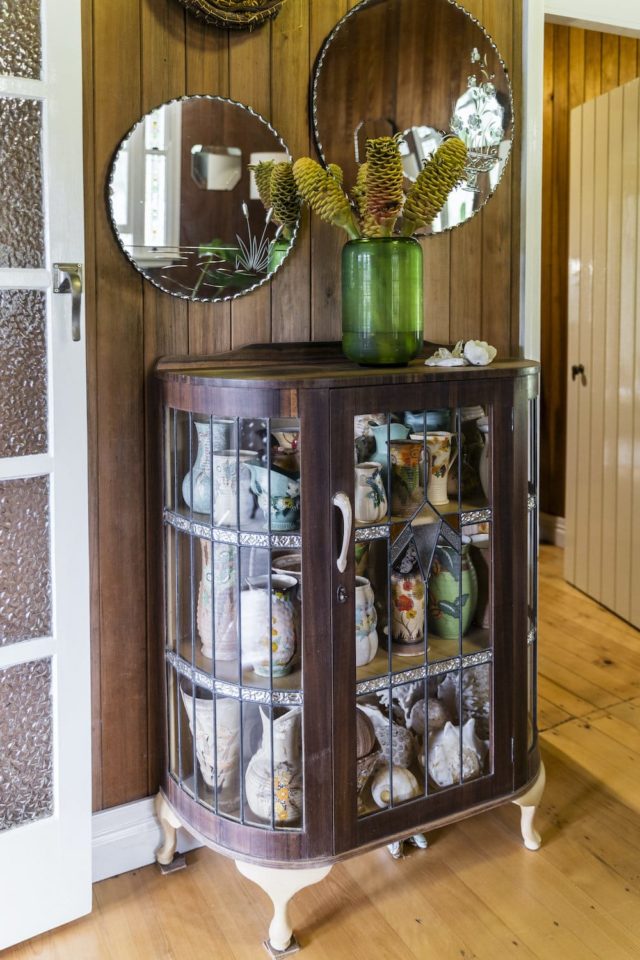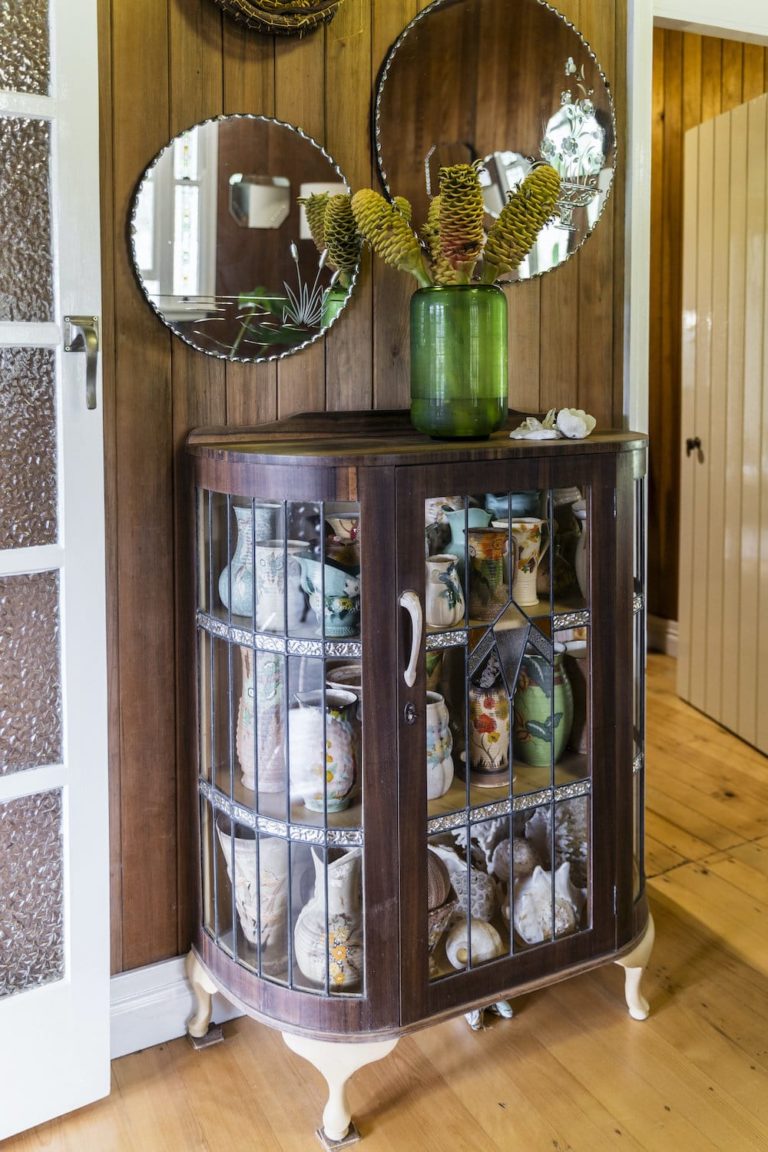 "We've learnt that good quality materials and beautiful, timeless pieces don't need to cost a lot of money, and we want to share that message with others. Whilst money isn't a key driver for us anymore, our secondhand home has cost us about a third of the market price of a home like ours."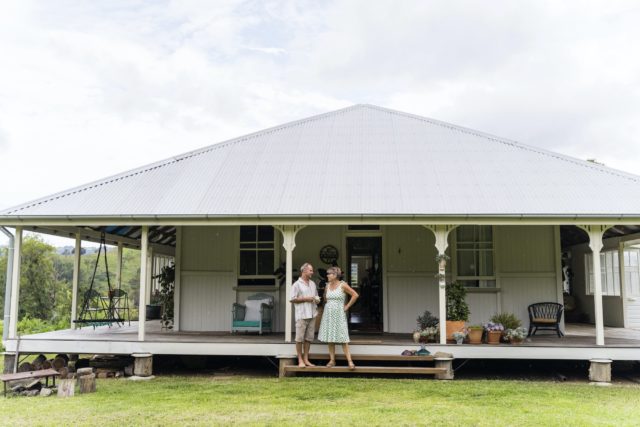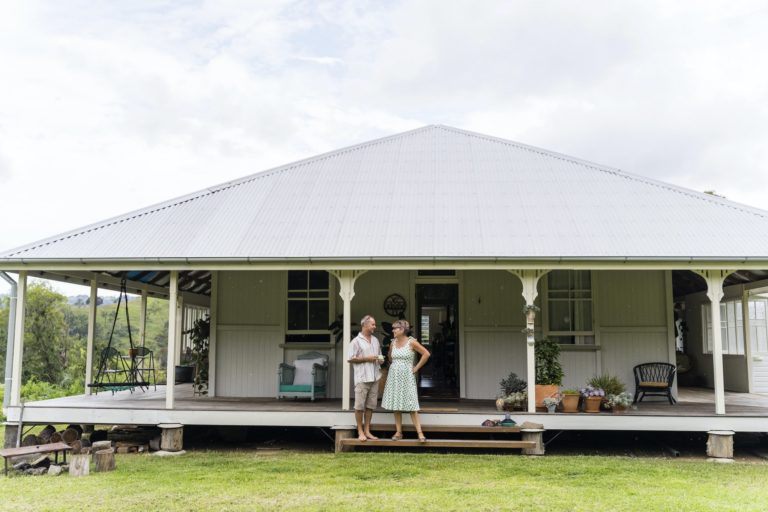 Ali & Clay's top tips for buying secondhand
Just start doing it! Get to know what there is out there, where you can look for second-hand things and just look around, get a feel and it sounds silly but to go slow has helped us. 
Buying new things happens quickly, whereas when you're looking for secondhand you need to be patient.
Try it out – it's not a huge financial investment, but there's so much you can learn.
In the beginning you don't know what skills you have until you give it a go. 
The Instagram community has helped us, doing the same thing, they support each other. Helpful in terms of tips for building. You can also pick up new skills from YouTube tutorials.