While known for their classic and timeless nature, the subway tile has experienced a dramatic renaissance this autumn, but not in the way DIY renovators would necessarily expect.
Subways have evolved dramatically of late, says Beaumont Tiles' strategic designer Vanessa Thompson, and are now incorporating dynamic patterns, vibrant colours and plank tile concepts.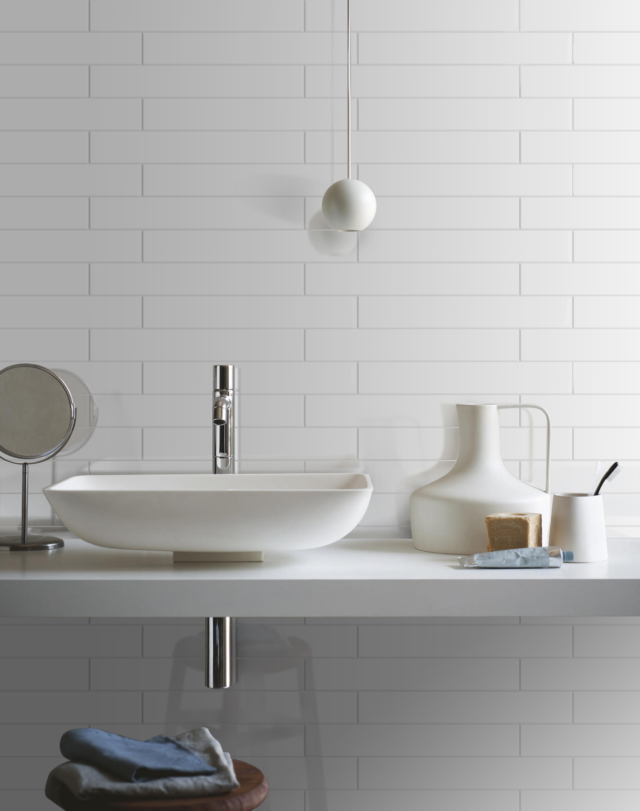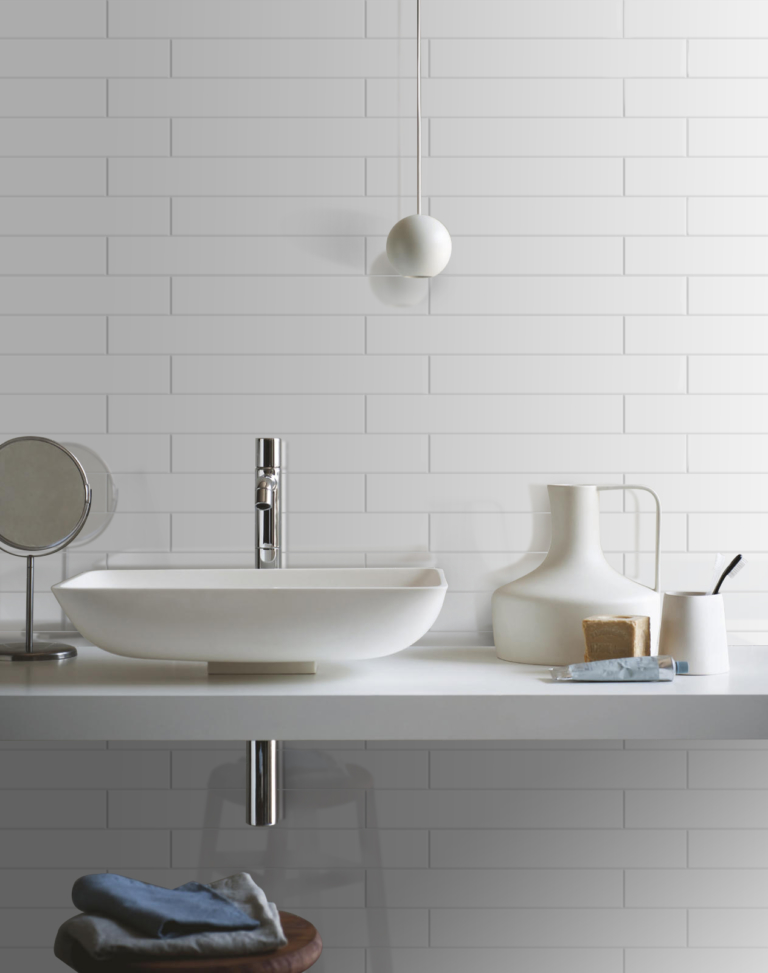 "New season interior design trends are challenging the white, clinical brick bond looks of the subway tile, catapulting it into a world of colour, exploring new depths in patterns and layouts," she said. "What we are seeing is the peak of the subway trend, and with that comes a certain confidence to push boundaries and challenge the status quo of subway design. From Herringbone, Step Ladder, Cross Hatch and Stacked, the styling possibilities of the subway tile are endless as are the style narratives they help illustrate."
Need some inspiration? Here are 12 different looks guaranteed to challenge the way you think about subway tiles in 2019.
Herringbone – 45 degrees, 90 degrees and horizontal
Whether it's for the floor, a kitchen splashback or a bathroom wall, a herringbone patterned subway tile can turn your next DIY project into a prominent feature that creates depth and theatre to the overall project.
"The 'Herringbone 45 degrees, 90 degrees and Horizontal herringbone' layering styles create the illusion of movement throughout the space," said Vanessa.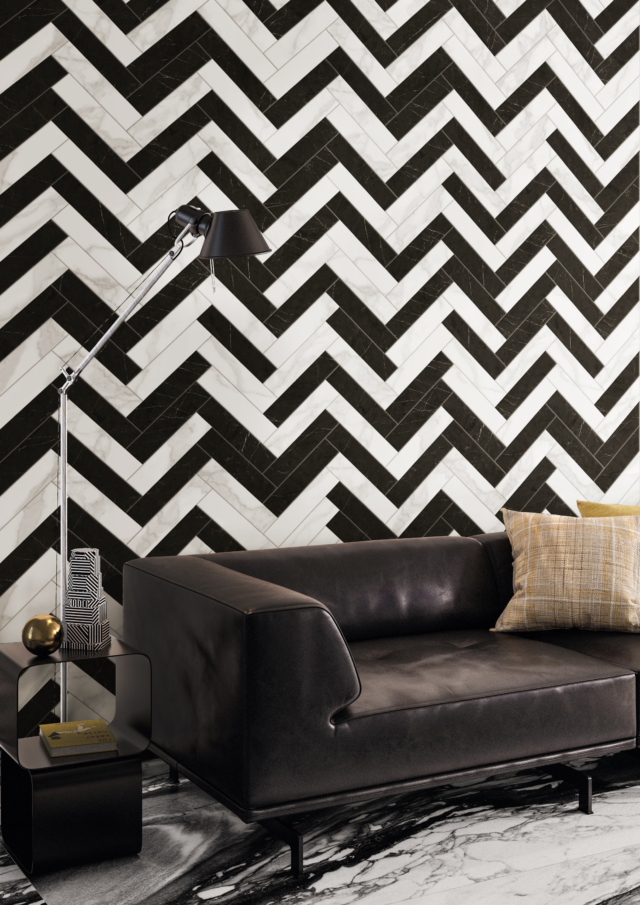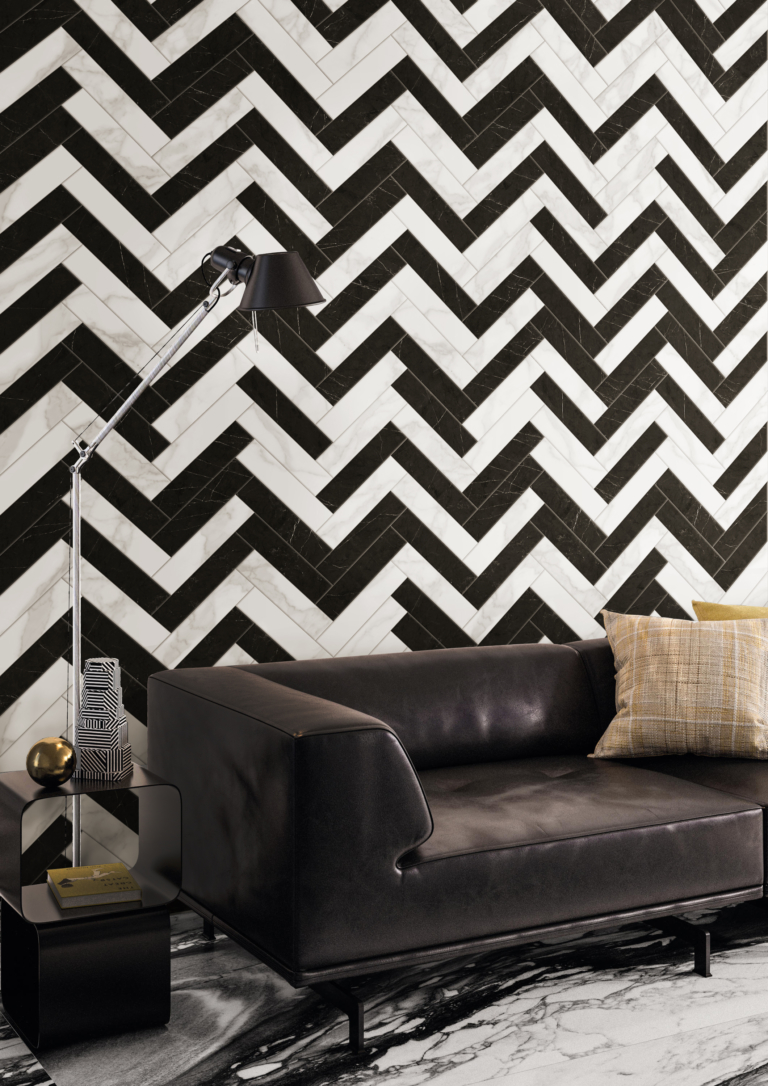 If you want to make an even bigger statement, says Vanessa, choose a contrasting grout, like an alluring space blue or delicate jade green. "Using a contrasting grout to your tile will frame each tile and emphasize the intricacies of the way they've been laid – creating a beautiful feature on your floor or wall," she added.
"For more subtle styling, opt for a complimenting grout which is perfect for projects that are coastal, country chic or contemporary influenced projects. My favourite for this is a marble or stone subway like Nostalgia Carrara Gloss 300×75 paired with our Ardex Misty Grey grout."
The step ladder pattern is like the herringbone, resembling dynamic movement and direction. "This unique layering option can make any space feel bigger and is a great statement piece. The step ladder is the perfect choice for a niche space in the bathroom – particularly the shower – but would also create a dynamic and vibrant kitchen splashback."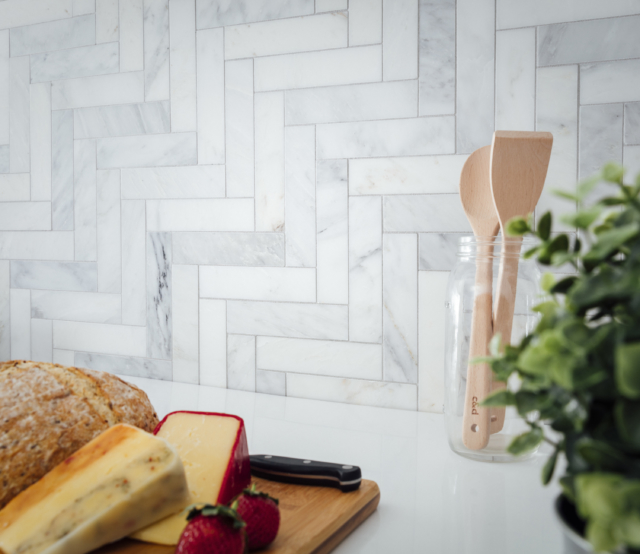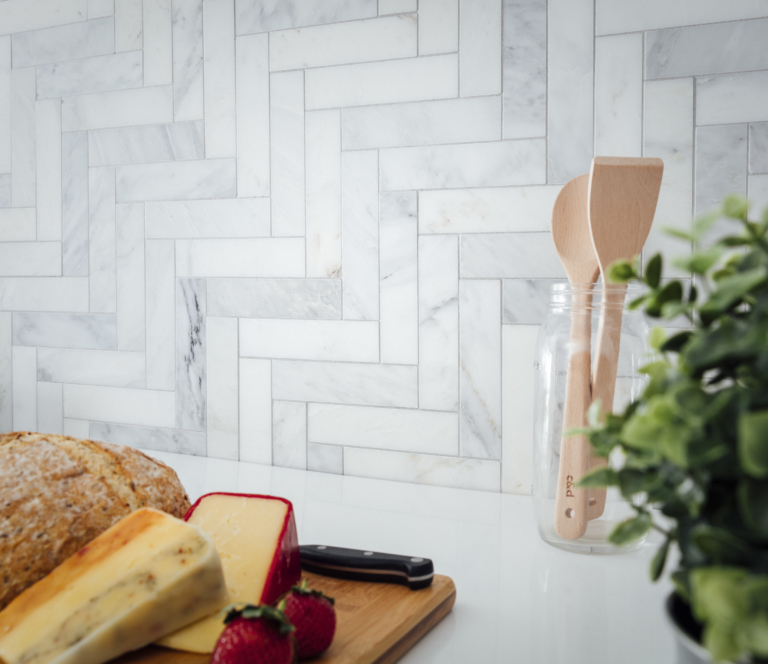 This versatile pattern is a unique combination of horizontal and vertical stacking and perfect for the geometrically brave!
"Though the subway tiles are simply layered at 90-degree angles, grout plays a huge role in transforming the 'cross hatch' layout into a beautiful feature or focal point," said Vanessa.
"Electing for monochrome coloured tiles in a cross-hatch layout is perfect for contrasting with leathers and prints – the ultimate eclectic bohemian vibe."
Brick Bond – 45 degree stack, vertical and horizontal
From the New York Subways of the 1920s to modern houses of today, brick bonding is everywhere – it's simple and symmetrical.
"This unique way of layering captures dimension and flow, and any space can be revamped with a brick bonded subway tile," said Vanessa. "Choosing a variety of different colours or mixing your finishes like satin and gloss with a bold coloured grout is daring and fun, and a perfect way to change or accentuate your style."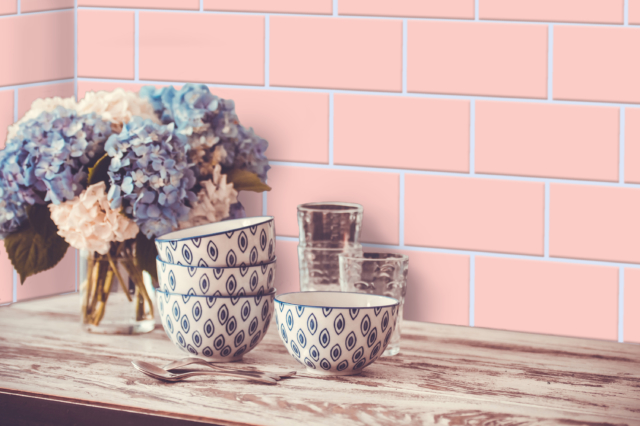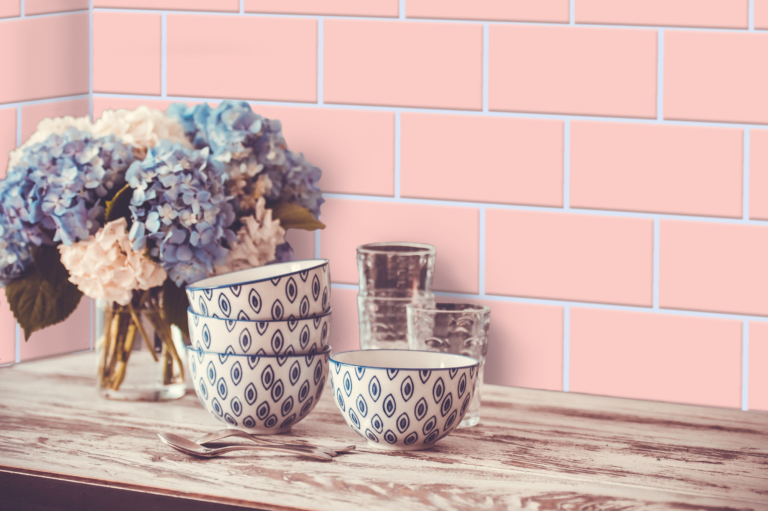 Why not pair your vibrant and colourful layout with black or neutral homewares, for a playful and retro style with a modern twist?
"For those with a retired fireplace, turn it into a statement by using contrasting laying styles on the facing and fire box. I like to pair brick bond in our agrestic gloss white subway with agrestic gloss grey aid horizontal in the firebox."
Stacked: Vertical, Vertical Alternating, Horizontal, Horizontal Alternating
For a safe and more traditional layout variation, DIYers can't go past stacked tiles.
"Stacked tiles are a popular option, particularly for first-time DIYers. While simple in nature, they still have considerable styling properties," Vanessa said.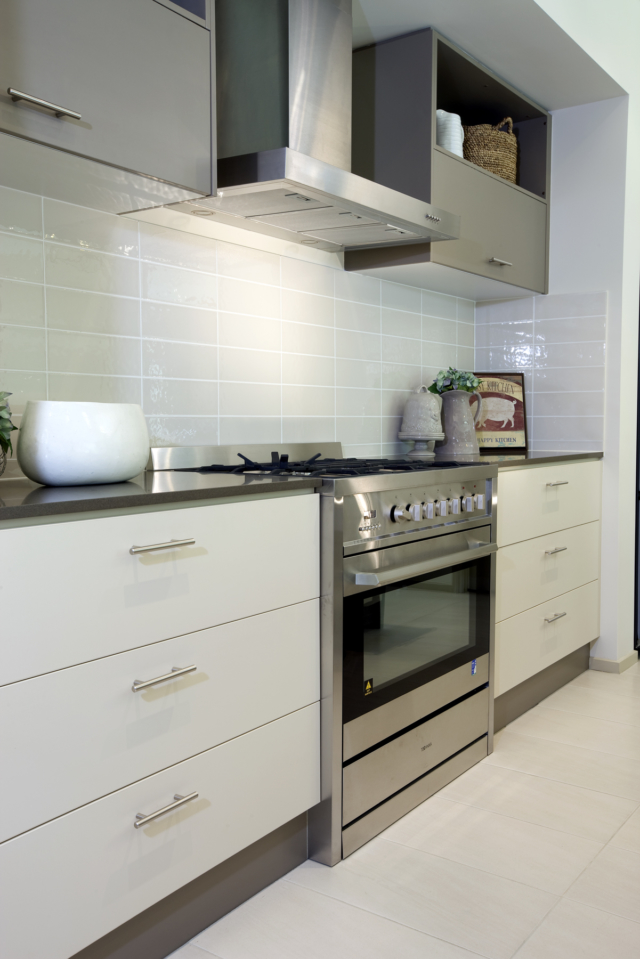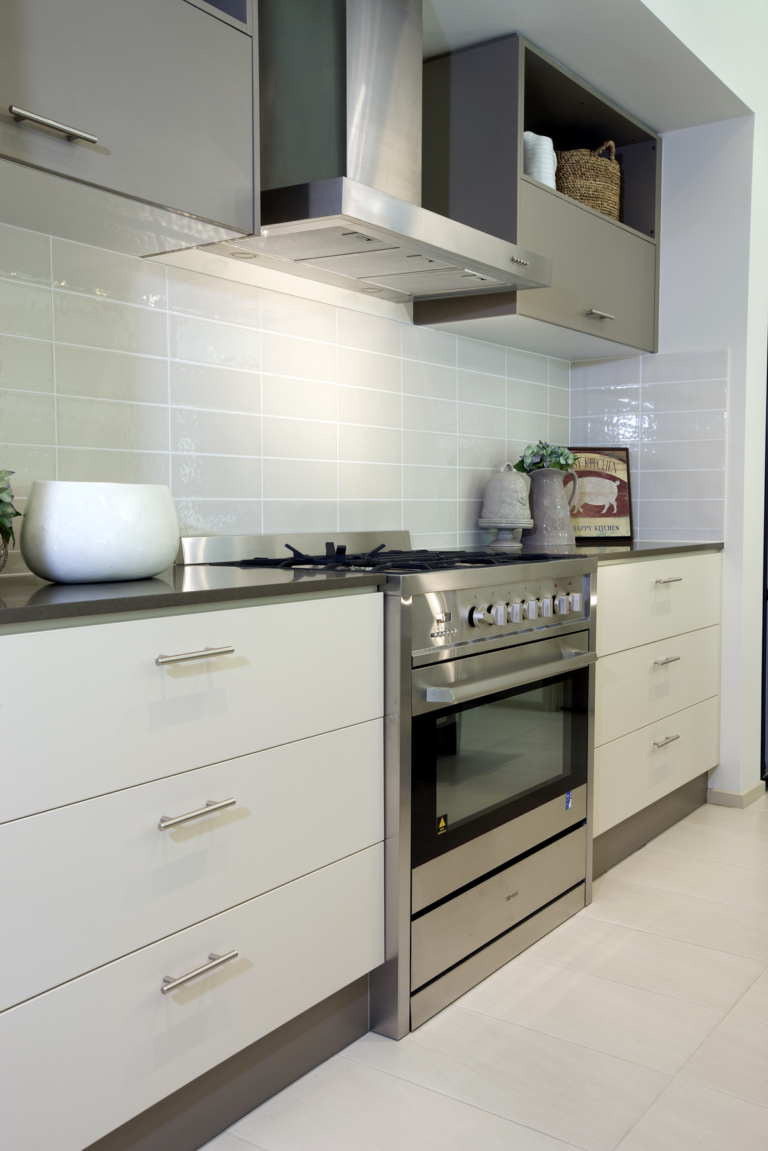 "The vertically stacked layout is perfect for making ceilings feel taller, and the horizontal stack has the same principle, however with widening capabilities.
"Mix things up a little with the vertical and horizontal stacked alternating layouts, which simply means you offset the rows. Creating a modern look, this layout is great for full tile walls or as a statement wall in the kitchen."
All tiles shown are from Beaumont Tiles (details in picture captions). For more information.