More than a place to rest your glass or book, side tables have become statements of their own of late. Whether sculptural in shape or crafted from an interesting materials (limestone, I'm looking at you!), the latest line-up of side tables is an arresting one indeed.
Fenton & Fenton Raff travertine side table: Crafted from a cube of limestone, it's the arch-like cut-out storage spots that really elevate this piece. $980.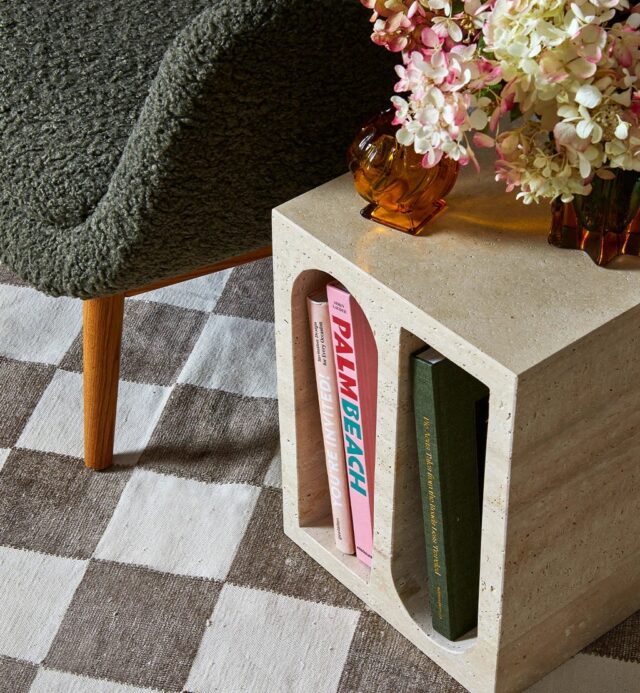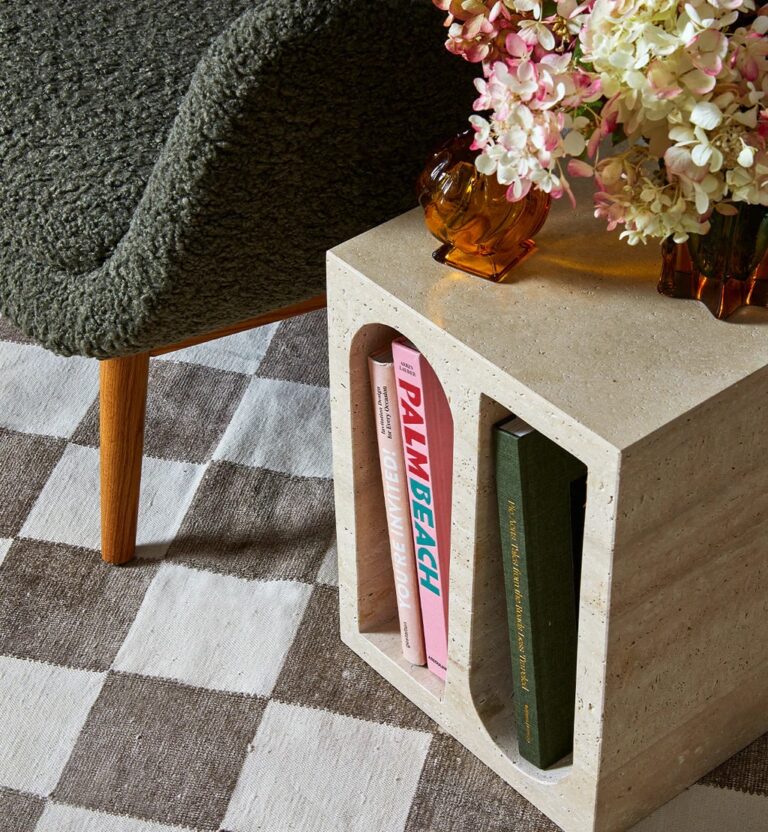 Early Settler Dishy Stool Soft in paprika: This punchy-coloured stool could easily double as a fun side table. $229.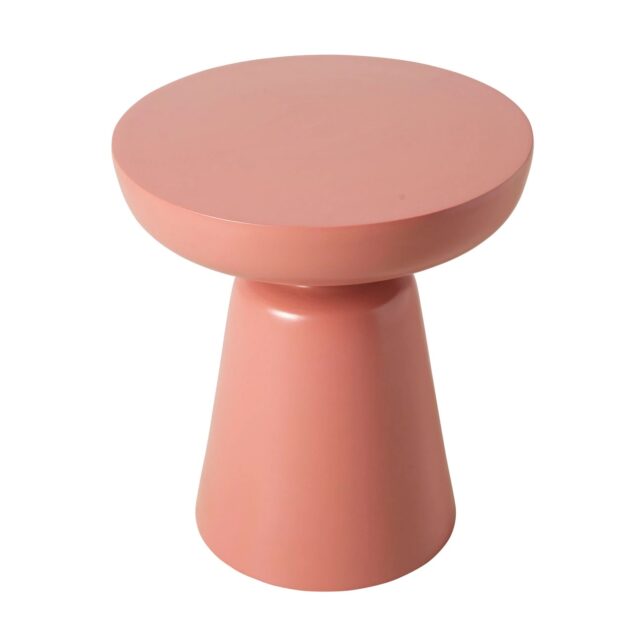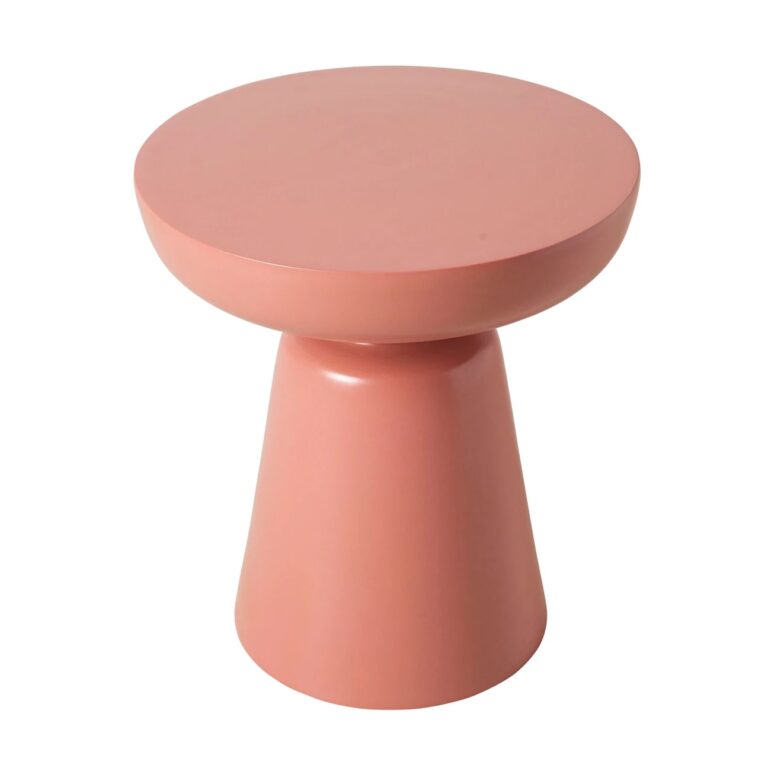 West Elm Terrace side table: With a nod to mid-century design, this side table features tiered glass shelves floating above a mirrored glass base. It works equally well beside a sofa as it does next to a bed. $449.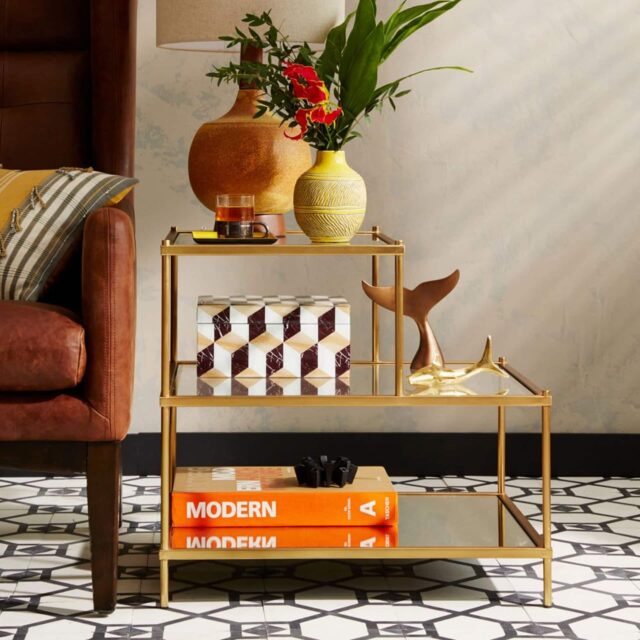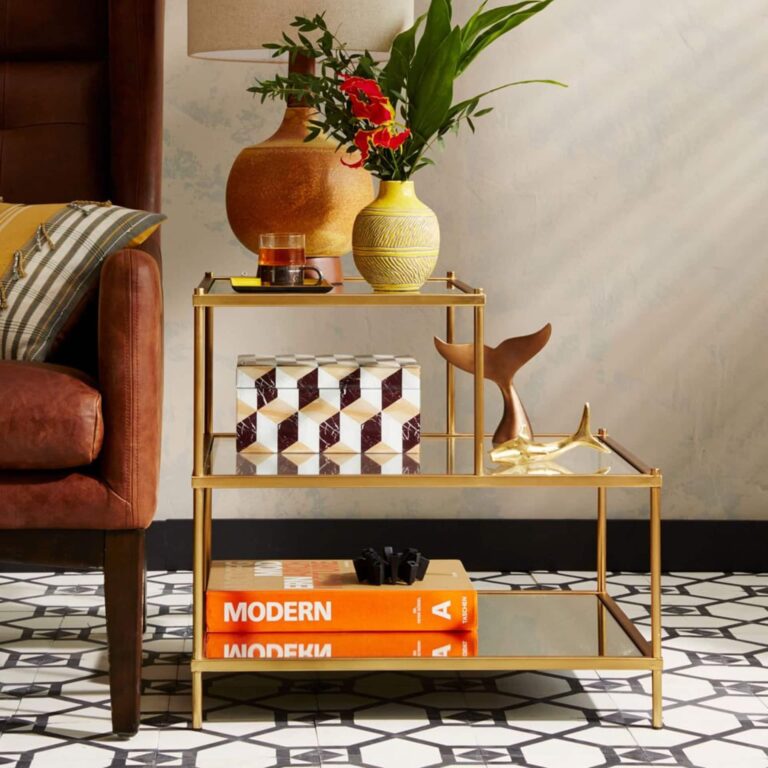 Life Interiors Cosmos side table: Combining a panelled timber base with a terrazzo top, this chic design is available with a plain oak or black base. $445.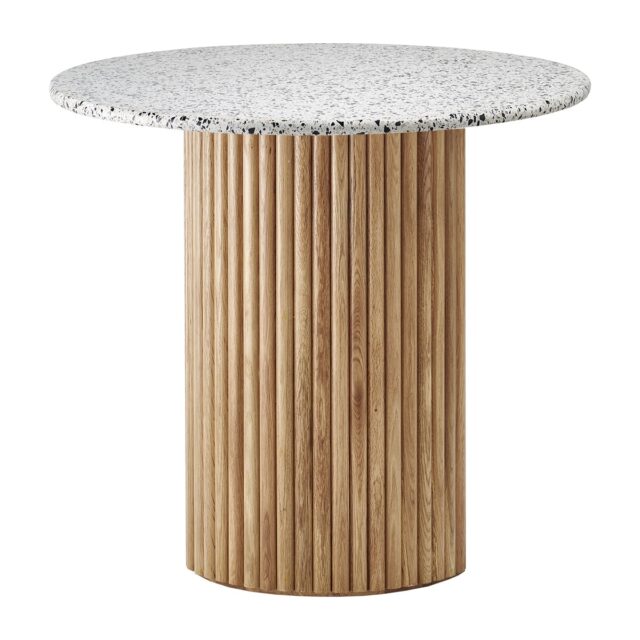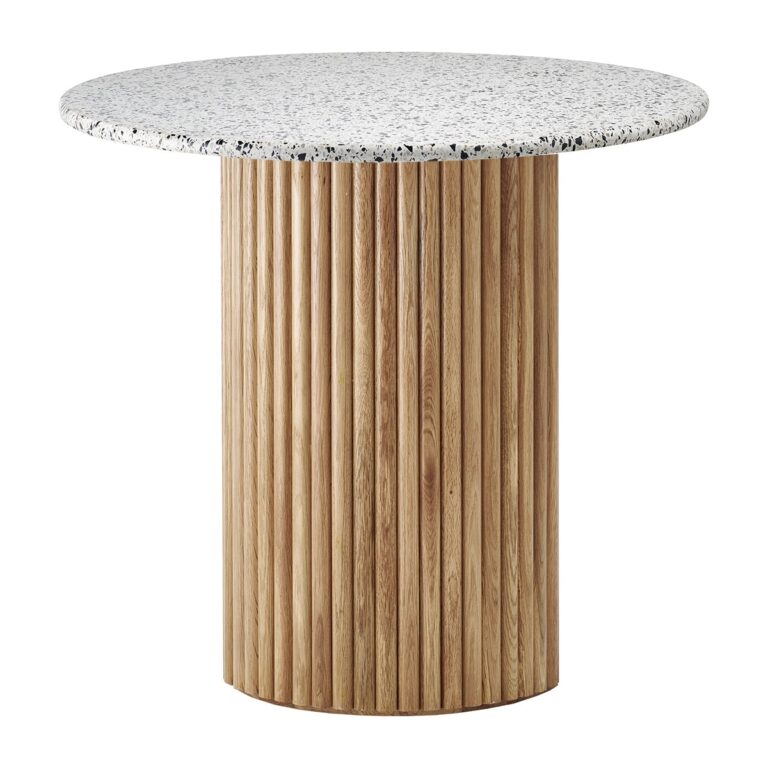 En Gold Tierra Petite side table: Constructed from smokey agate limestone tiles applied to a hollow timber base structure, this piece's chunky texture and step level design make it highly covetable. $590.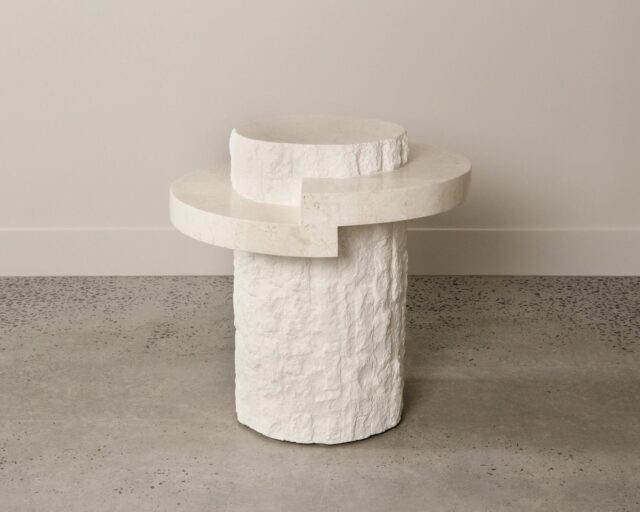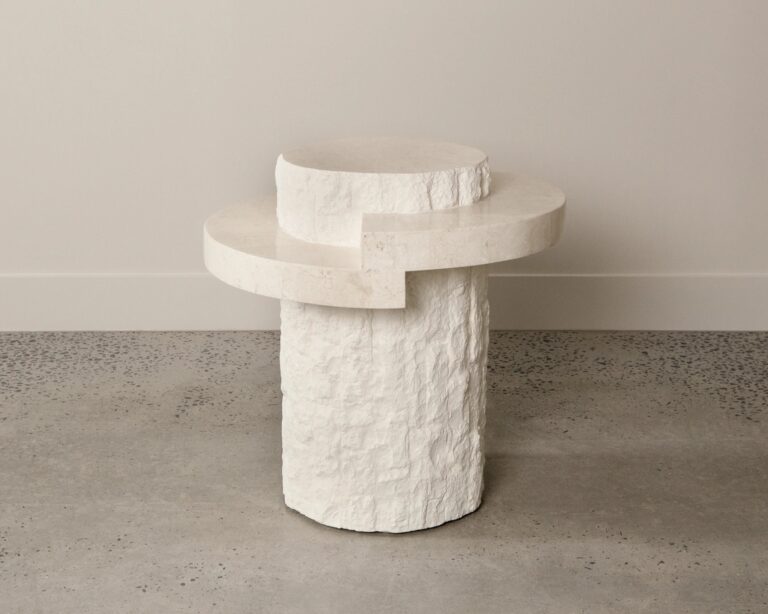 Elsian Zara rattan side table: This leaf-like design is crafted from panelled rattan and would make a unique statement in a coastal-inspired interior. $500.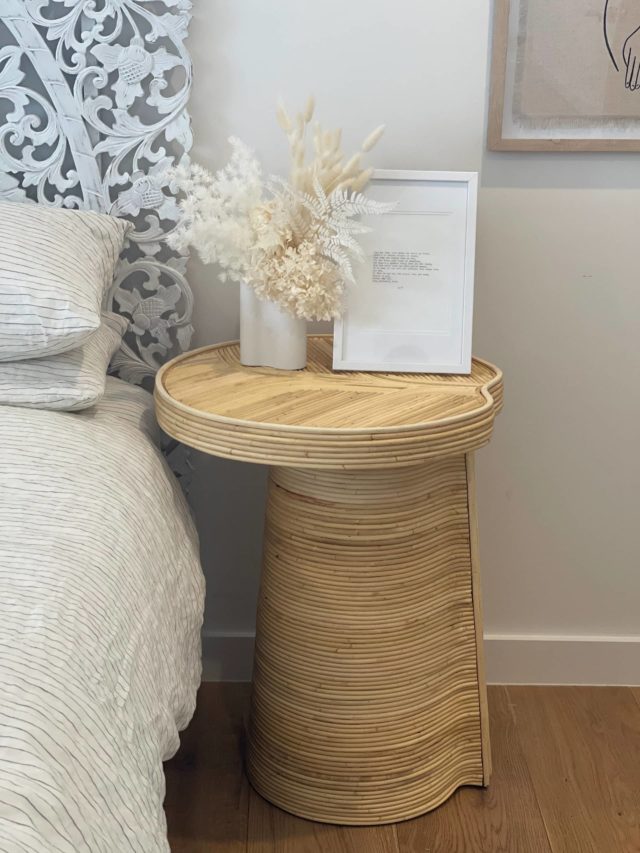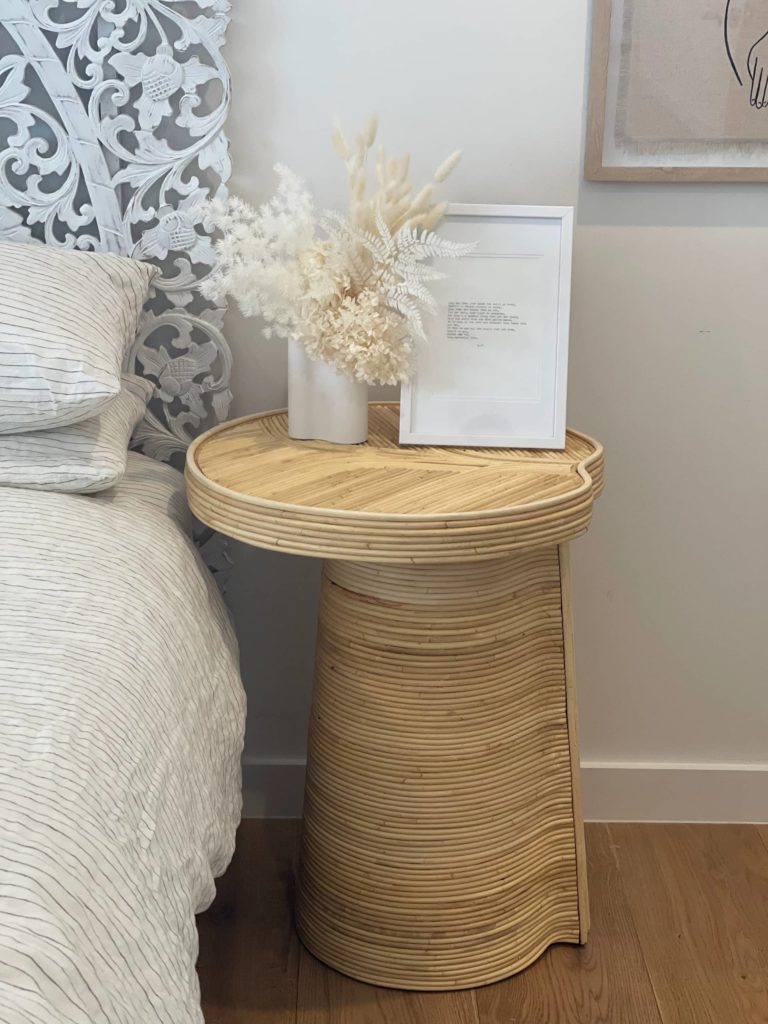 Kristina Dam Studio curve side table in black: This slick piece is made from powder coated steel, is ideal for magazine storage, and we love the curved base. $689.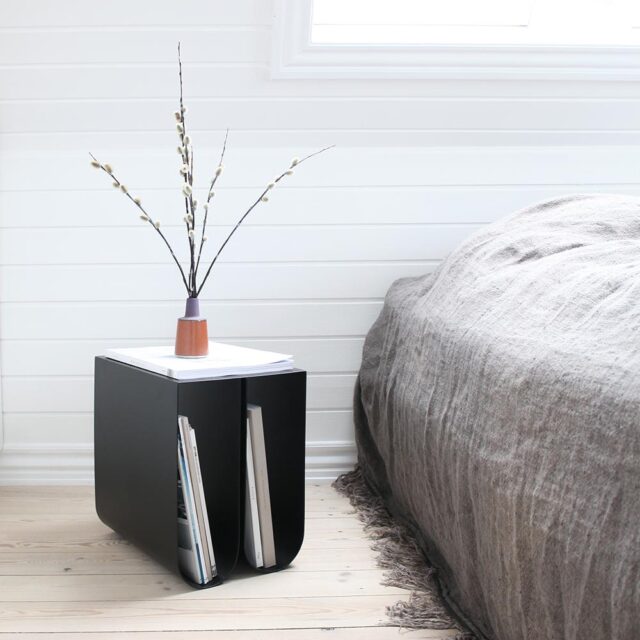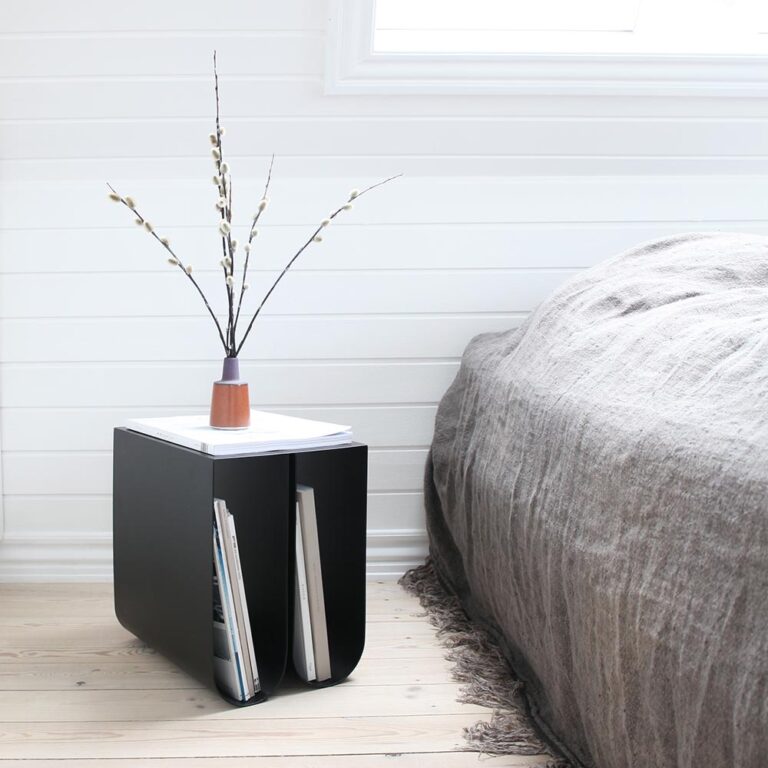 Kmart Hugo side table: Available in green and pink, this wooden side table certainly won't break the bank at $39.