Here at Interiors Addict, we just don't buy into the idea that rental homes have to look bland or lacking in style and personality. Rent My Style is dedicated to showcasing the best of our readers' rental home decorating efforts. They're not show homes, they're real homes!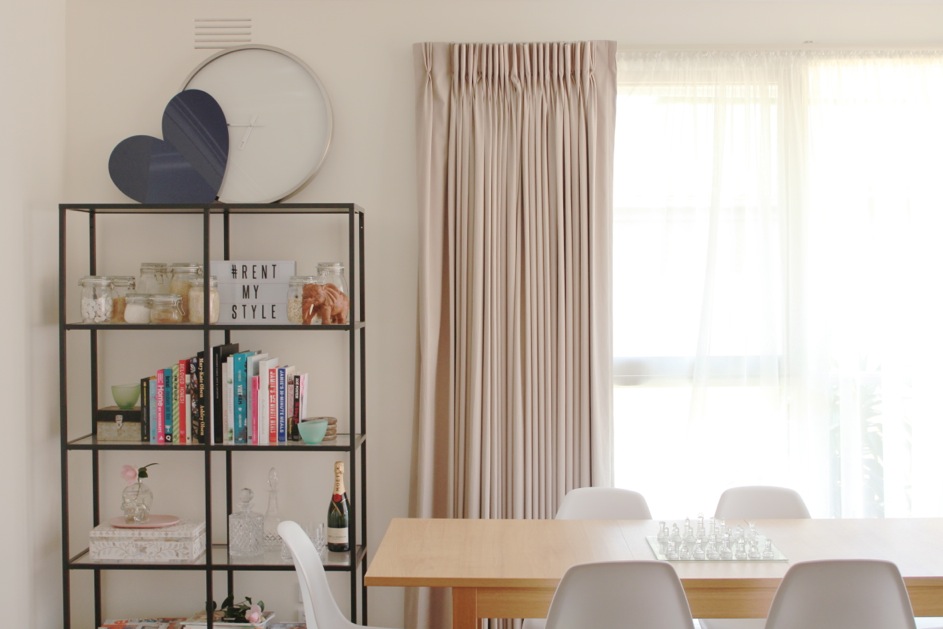 Although fortunate enough to own their own house, when Danusia Glover and her partner Luke moved to Melbourne, it was time to start renting. And while Danusia is a keen decorator and a student of design at ISCD (the International School of Colour and Design, Sydney), she couldn't help but find the idea of rental decorating to be extremely daunting.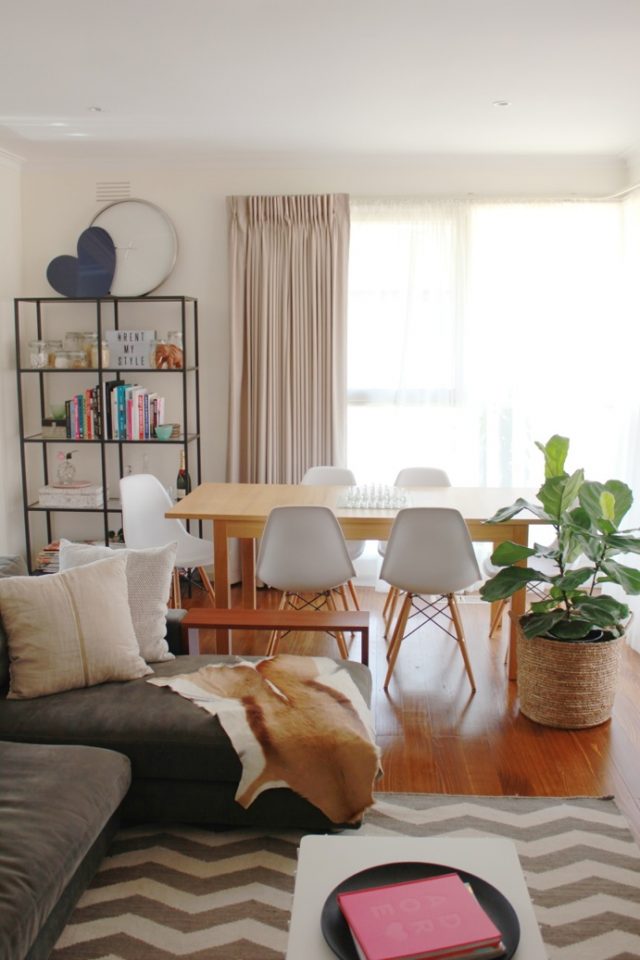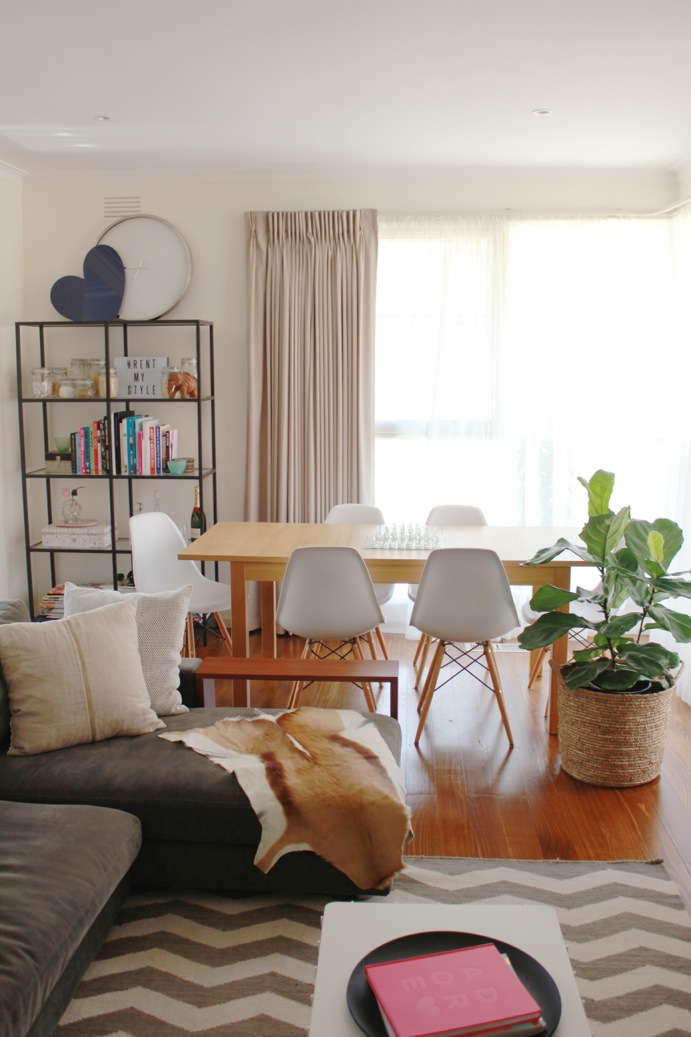 "I honestly found the first few months of renting really, really hard," explains Danusia. "I didn't have a single item on our walls and was so scared of actually living in the space in case I damaged anything. Once I finally got past that fear, things were fantastic. Even though you don't have as much freedom in a rental, if you think about the fact that nothing's permanent, that in itself actually gives you a whole different kind of freedom to try new things and just have fun."
And fun she has had, filling their three-bedroom home with personality, from statement furniture, to displays of books, photos and mementos and walls covered with art. "I really think having artwork, whether it be from famous artists, unknown artists, graphic prints, vases, business cards (anything goes!) is just such a great point of interest and instantly makes a house feel like a home," says Danusia. "I've aimed to fill the house with beautiful things and I've been lucky enough to temporarily adopt some pieces from well-known artists as my mum collects art."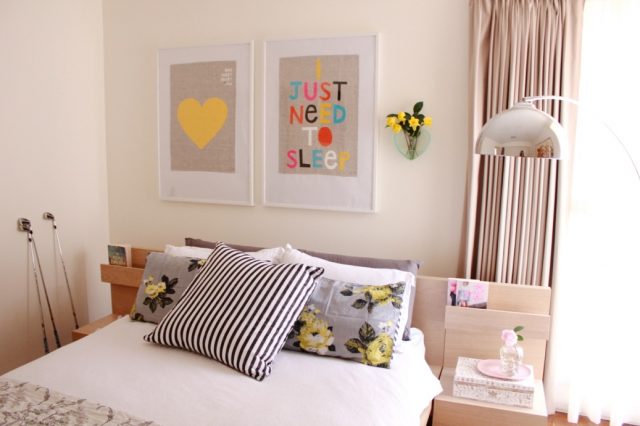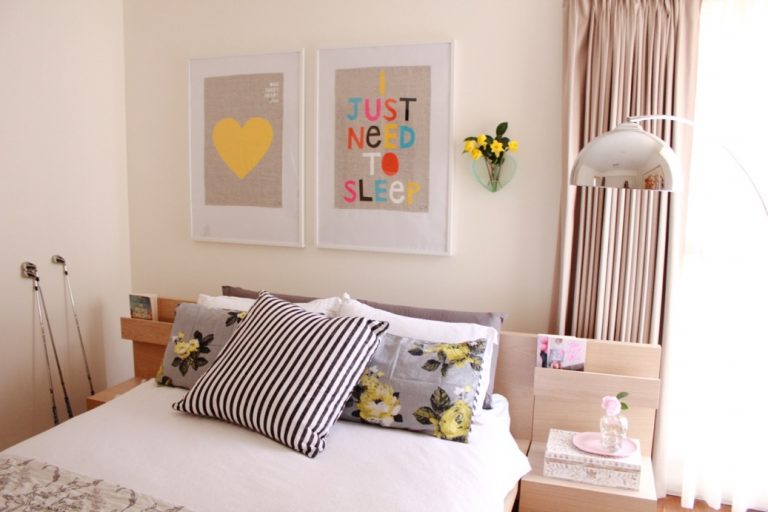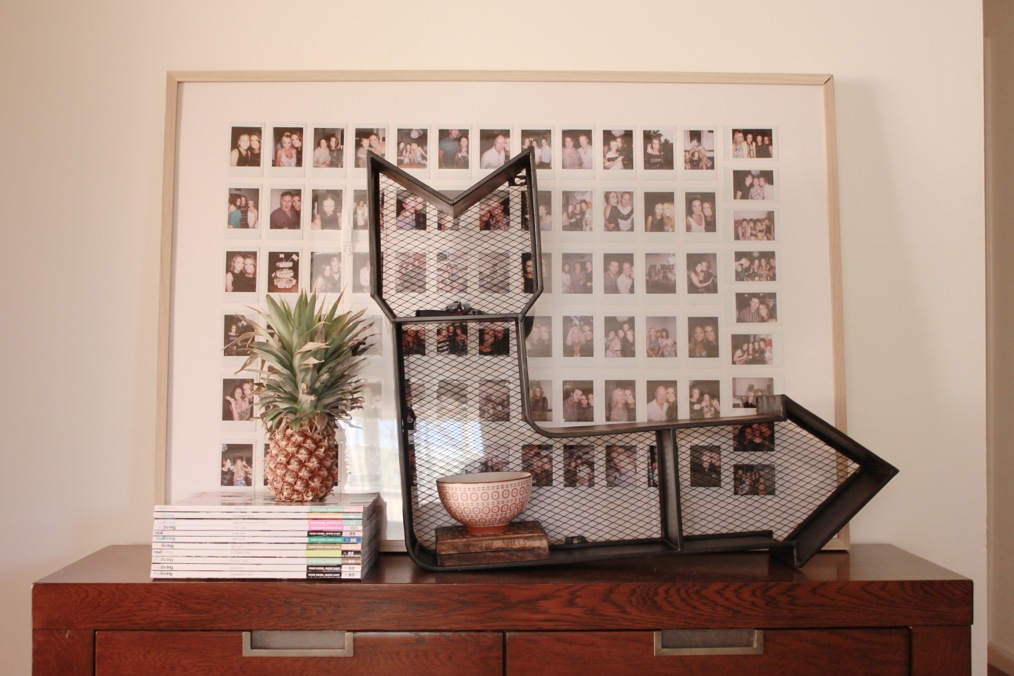 Situated in Melbourne's Caulfield North, the brick veneer unit or "granny flat" as Danusia affectionately calls it, originally had two bedrooms and a formal dining room before being converted to a three-bedroom with an open living space. As a result, the property is in good shape but that didn't mean Danusia wasn't going to make any changes!
"Adding an island bench from Ikea to the kitchen is by far the best thing we've done in the house that isn't permanent," explains Danusia. "Our kitchen is designed in an L shape, so not only did we lack bench space, we also had a large space in the middle of our kitchen that needed to be filled but wasn't suitable for a dining room table. For $500, not only is it a great functional addition to our rental but we also get to take it with us!"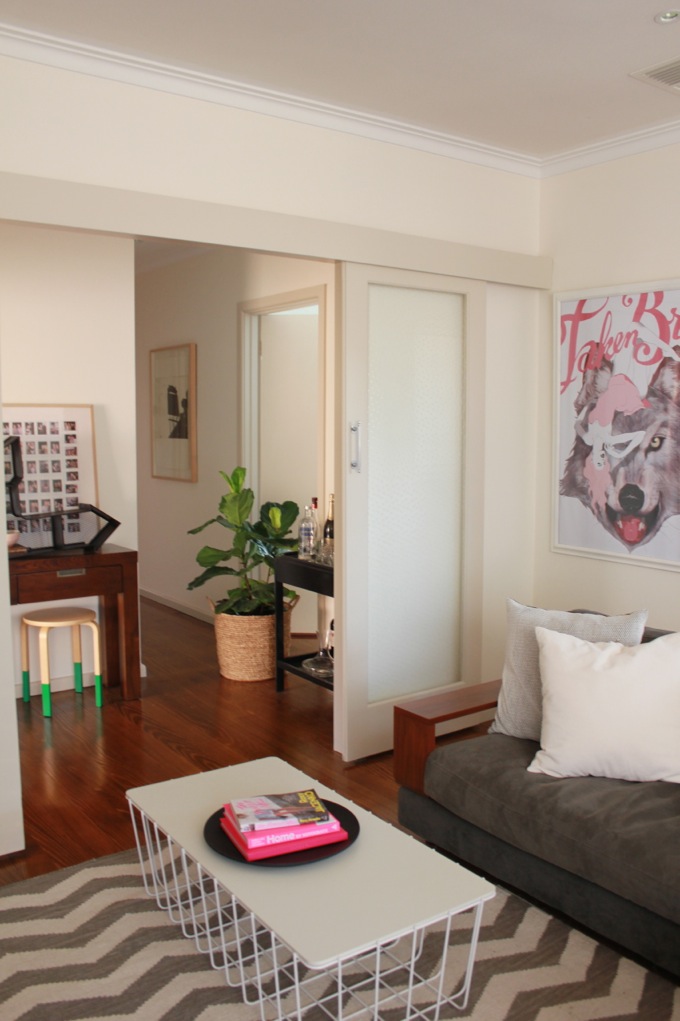 With a reasonable landlord they've also been lucky enough to make a few permanent changes, including adding the odd light, power point or TV point. The addition of down lights above her desk is Danusia's favourite permanent fix-up. "My favourite space would have to be my office. It is my happy place, it's imperfect and messy and that's why it works so well. I love my open gold shelves because they're overflowing with inspiration — magazines, paper, stickers, ribbon, spray paint, everything I could ever need for my study and design is at my fingertips. The addition of down lights right above my desk has been invaluable and oh so helpful for those late nights studying!"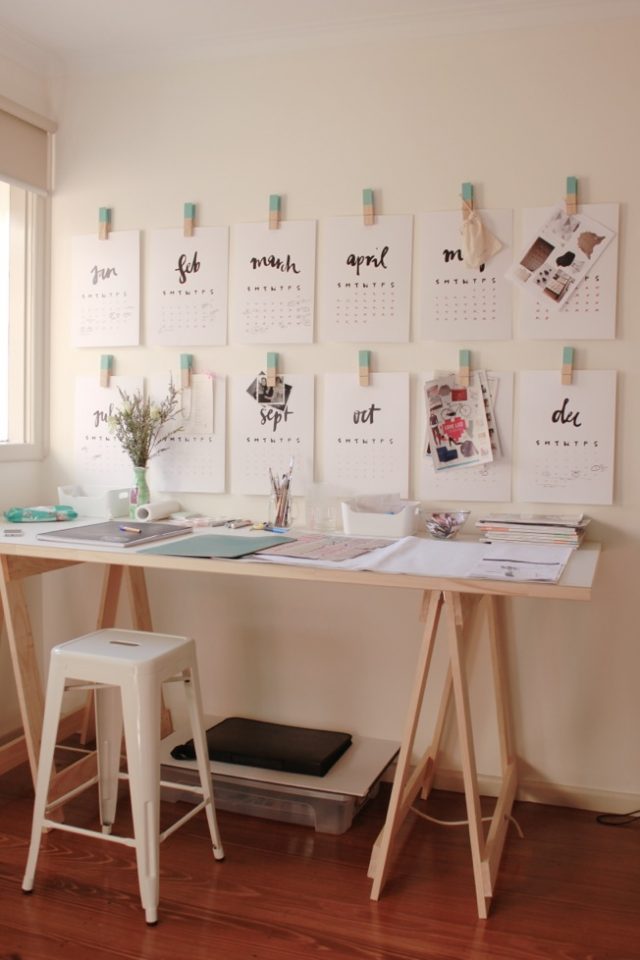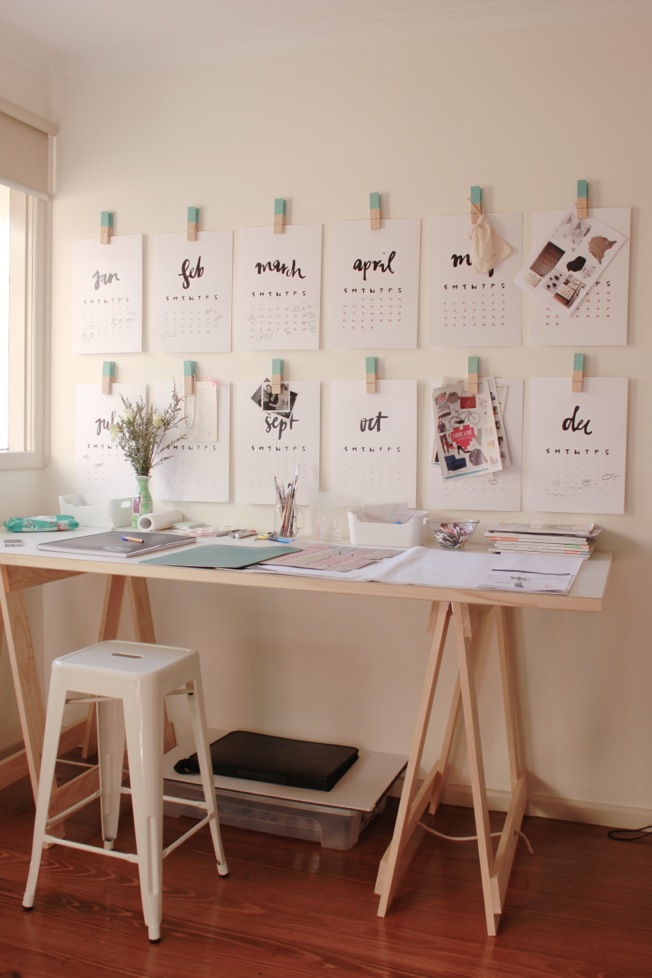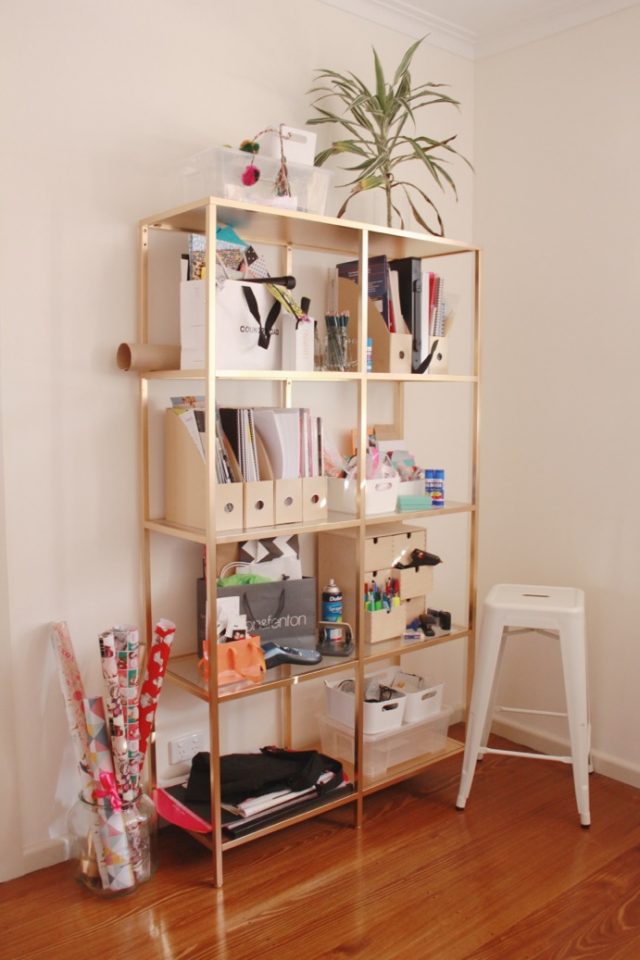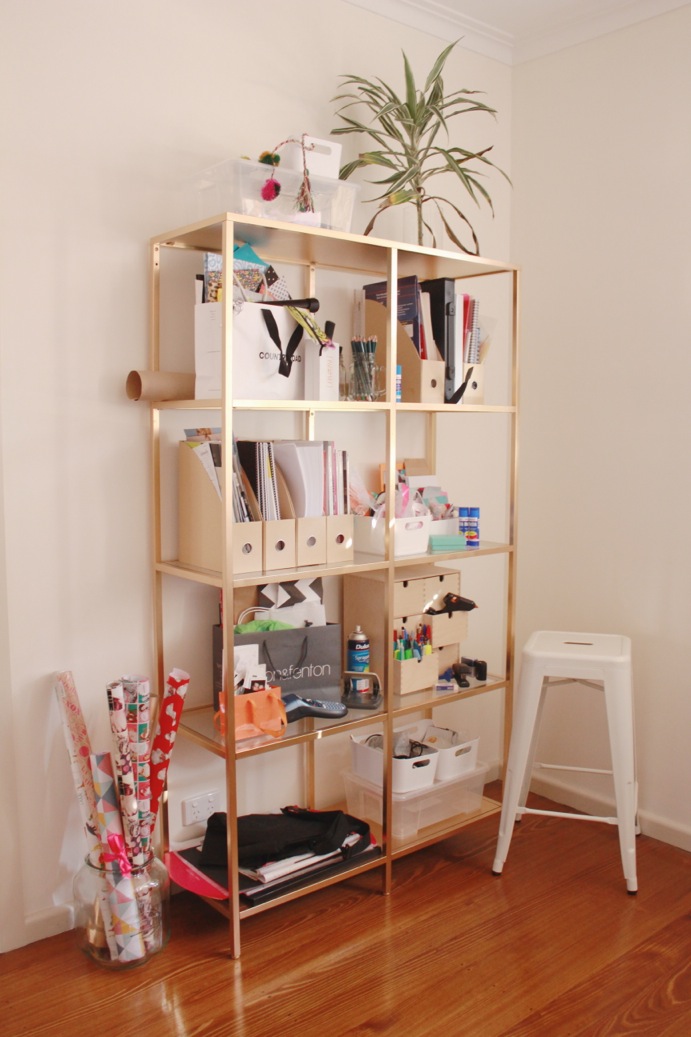 While Danusia has undoubtedly found the decorating experience very different, she believes there are some huge benefits to rental decorating, such as being able to experiment with your own style while simultaneously saving money! "I've found that it's actually been a really good chance for me to play around with my style and find what I like," says Danusia. "I've also been careful not to commit to expensive statement pieces if I'm not 100% certain I would want to take them with me when we finally buy again."