Devoted readers of the site will know that we love a bit of trend-spotting around here and our latest find has got us rather excited indeed. From my Insta feed through to my real-life florist visits, it seems we are in the grip of a dried flower resurgence. Who would have thought?
A vast improvement in quality has seen the old-fashioned aesthetic replaced with a stylish new one that has sustainability and affordability going for it too. But unlike traditional techniques, the latest method preserves the colour and look of the original blooms. How fabulous!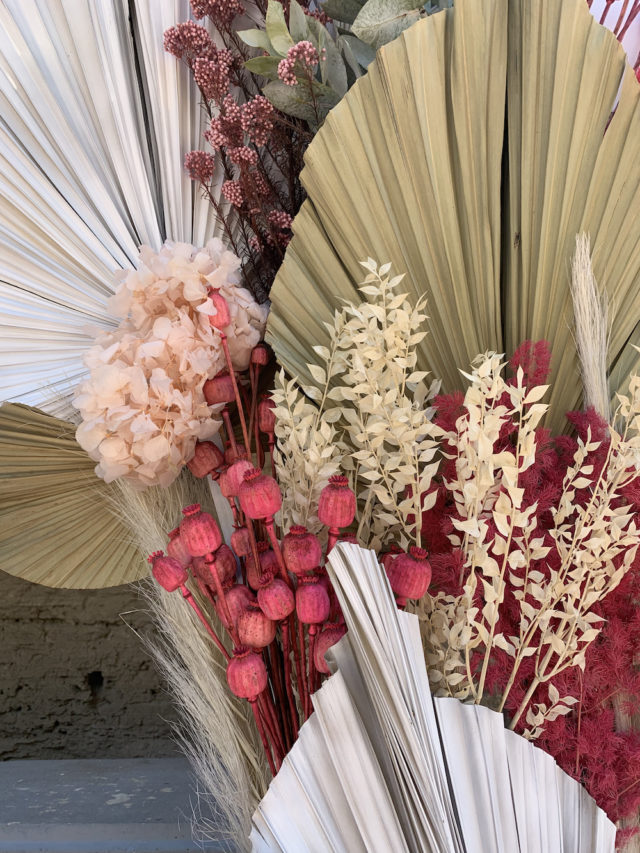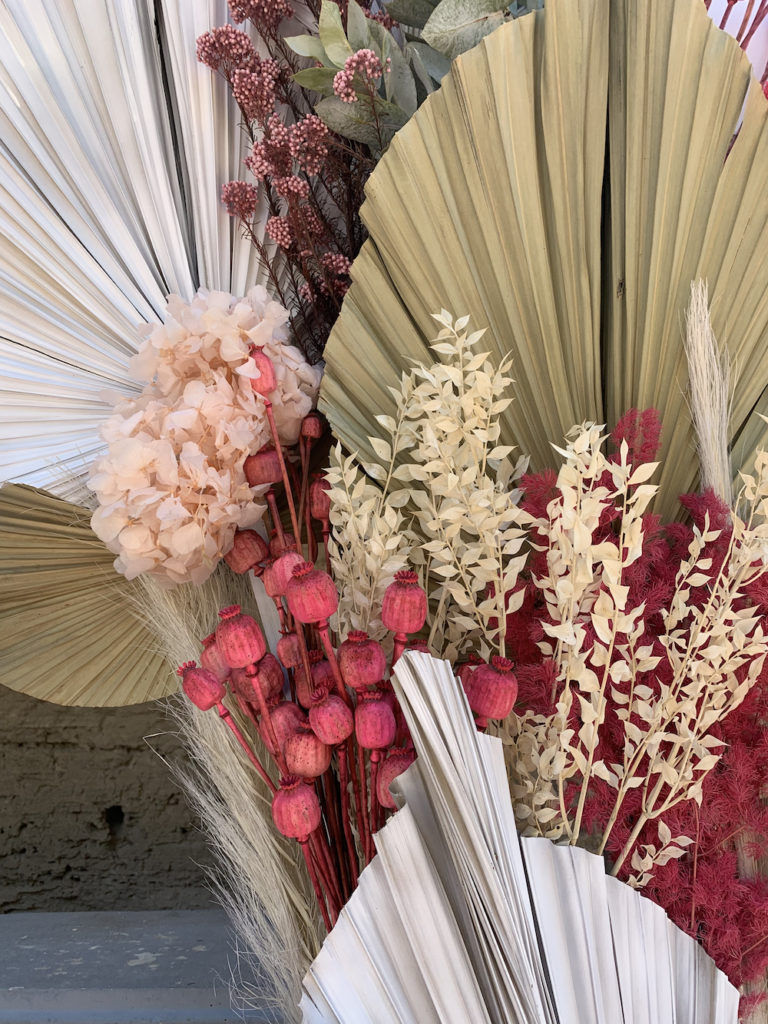 "People will remember naturally dried native Australian flowers and foliage – they would often all end up the same brown colour. We now have access to bleached and preserved product which is dyed vibrant colours or bleached to beautiful creams and whites," says florist Alicia Zorn, of Perth's Floral Army, who has noticed an increase in requests for the product which is usually referred to as 'preserved' or 'dehydrated.'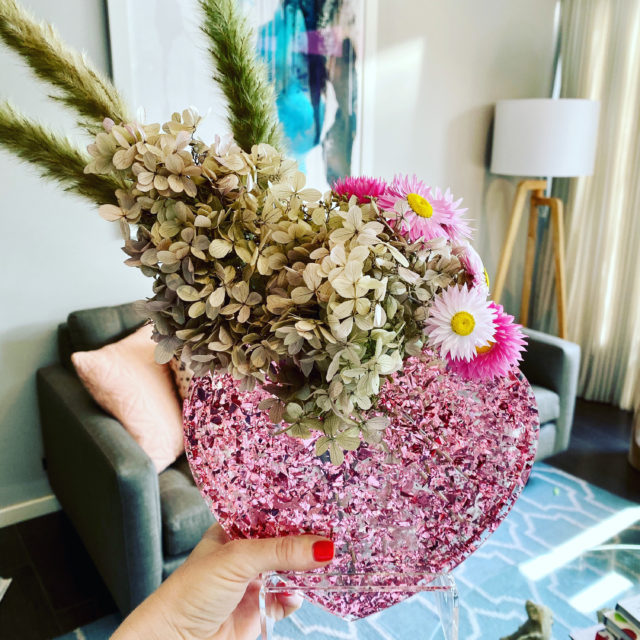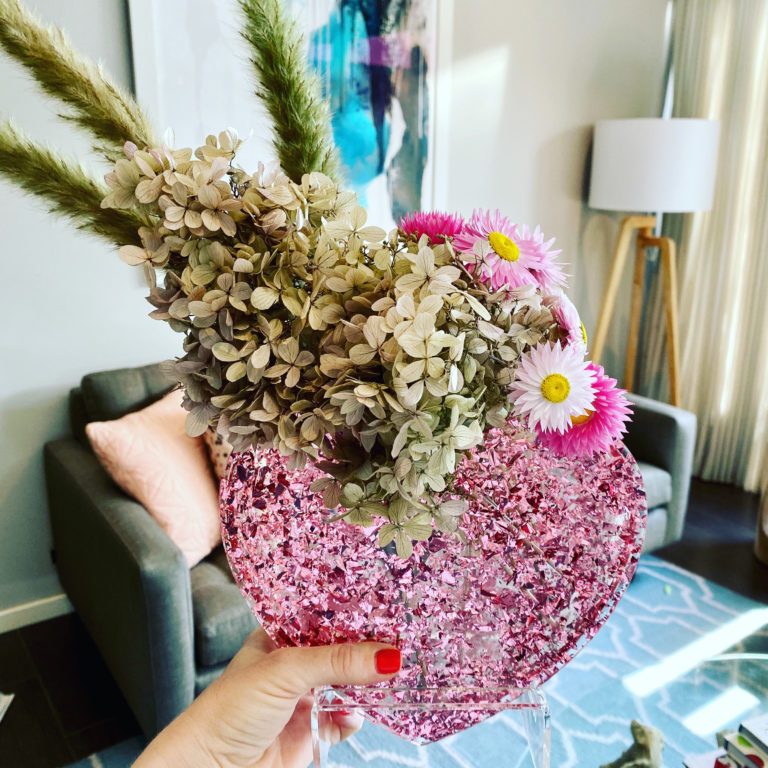 And as with many floral trends, we may have weddings to credit for the resurgence – a cursory search on Pinterest reveals a plethora of inspiration. "A big trend for wedding flowers at the moment is a tonal and textured look with neutral colours and not much foliage. The bleached and preserved flowers are a beautiful addition to fresh blooms, sometimes as a replacement for green foliage to keep the look crisp and clean," says Alicia who sources most of her preserved material from Japan.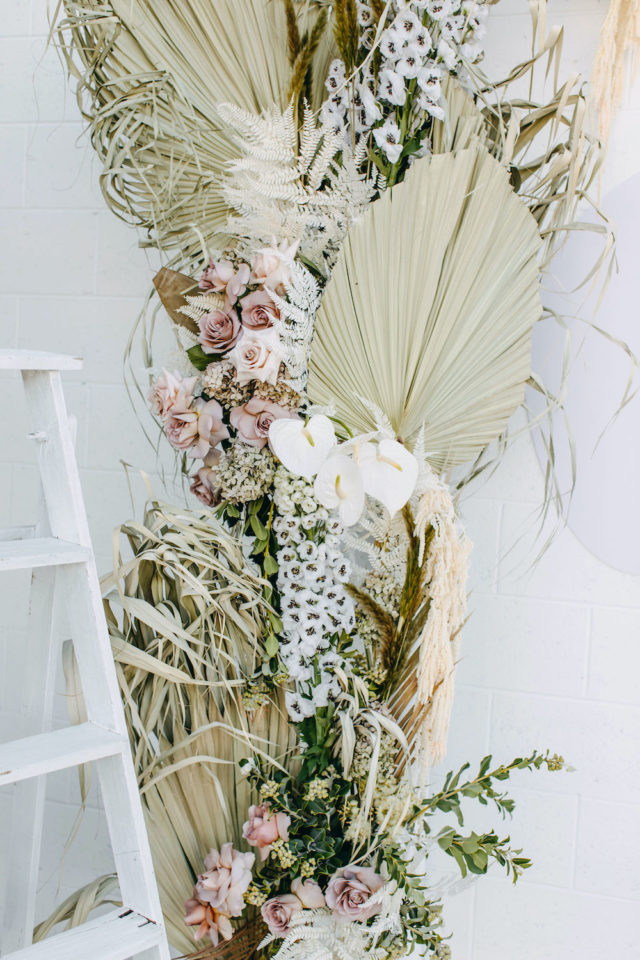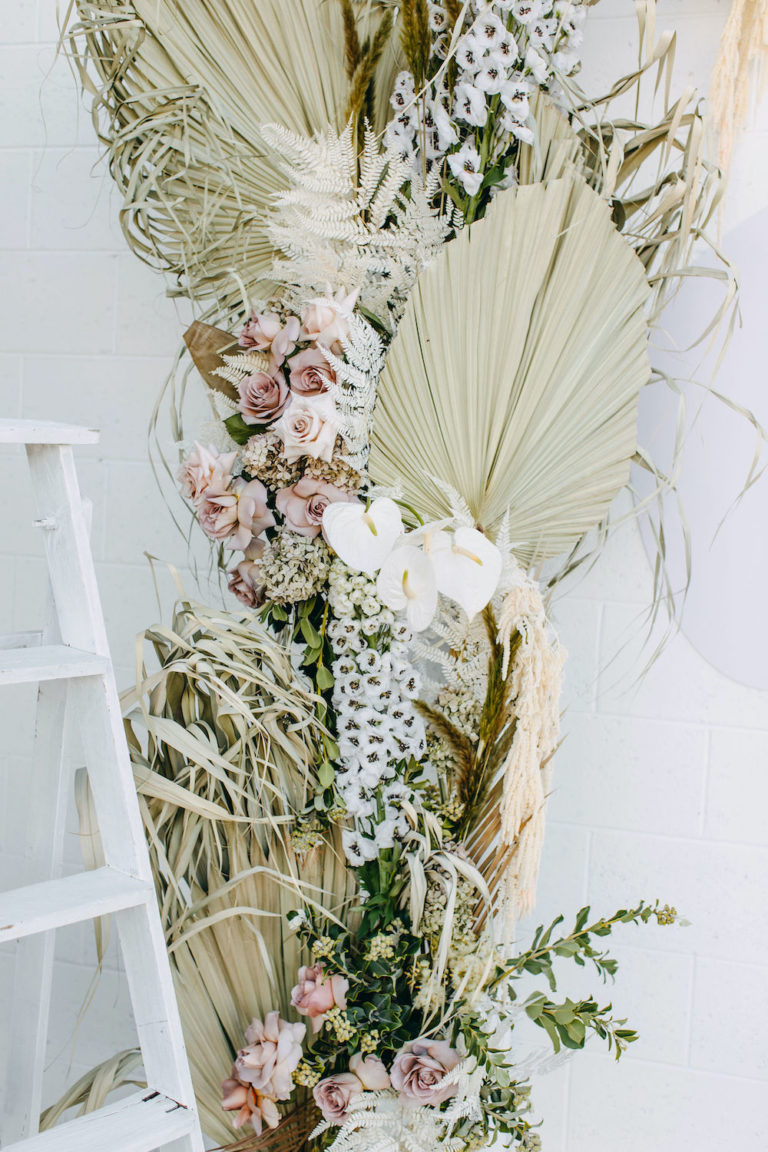 Another obvious benefit of the preserved floral is that it lasts up to 12 months (provided it's kept dry and out of the sun), meaning it gives serious bang for buck. And in some circles, the product is regarded as a more sustainable option than fresh flowers though whether it is remains unclear.
"Dried flowers are certainly a sustainable option and it's nice that people like to keep their flowers for longer by drying them. But when it comes to the preserved product, we aren't sure of the chemicals used, or the complete process however," says Alicia.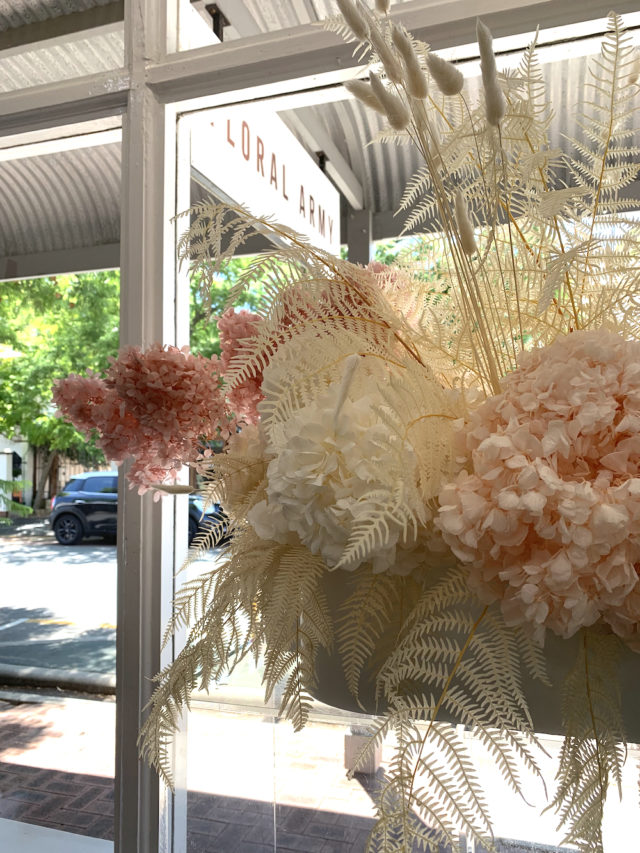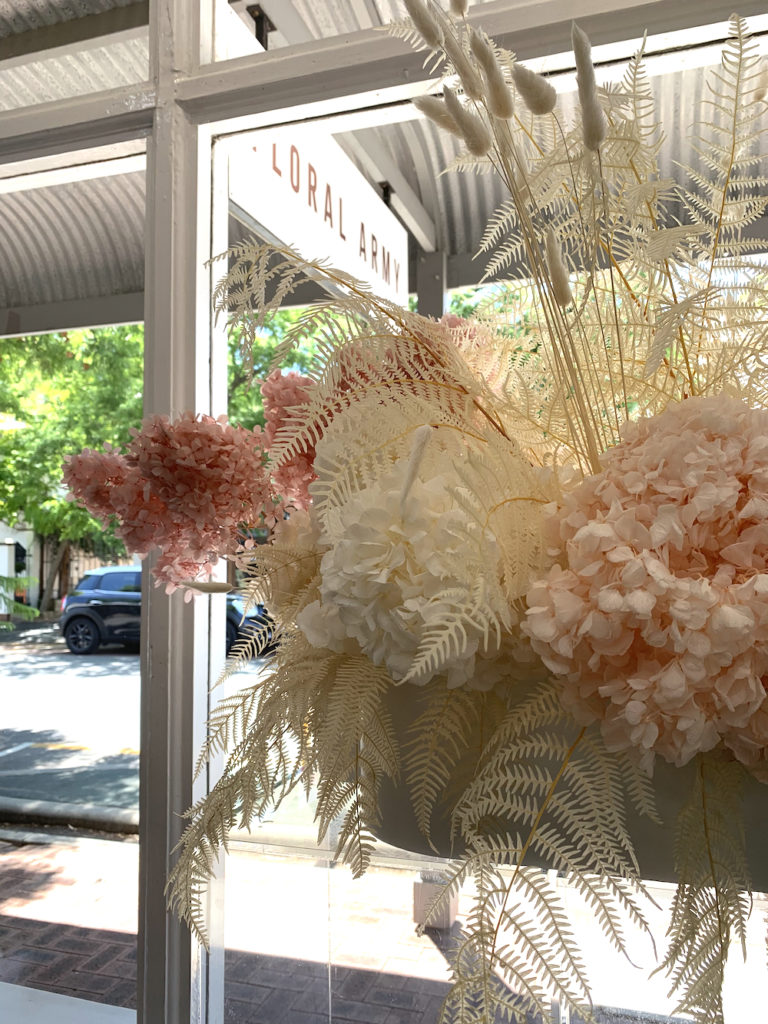 For those wanting to attempt a bit of DIY at-home floral drying, Alicia says that Australian native blooms are ideal. "Native flowers like banksia, Australian daisy and Silver Dollar eucalyptus dry almost identical to how they look fresh. Alternatively, the South African king protea is super popular at the moment and they also dry a beautiful blush colour," says Alicia.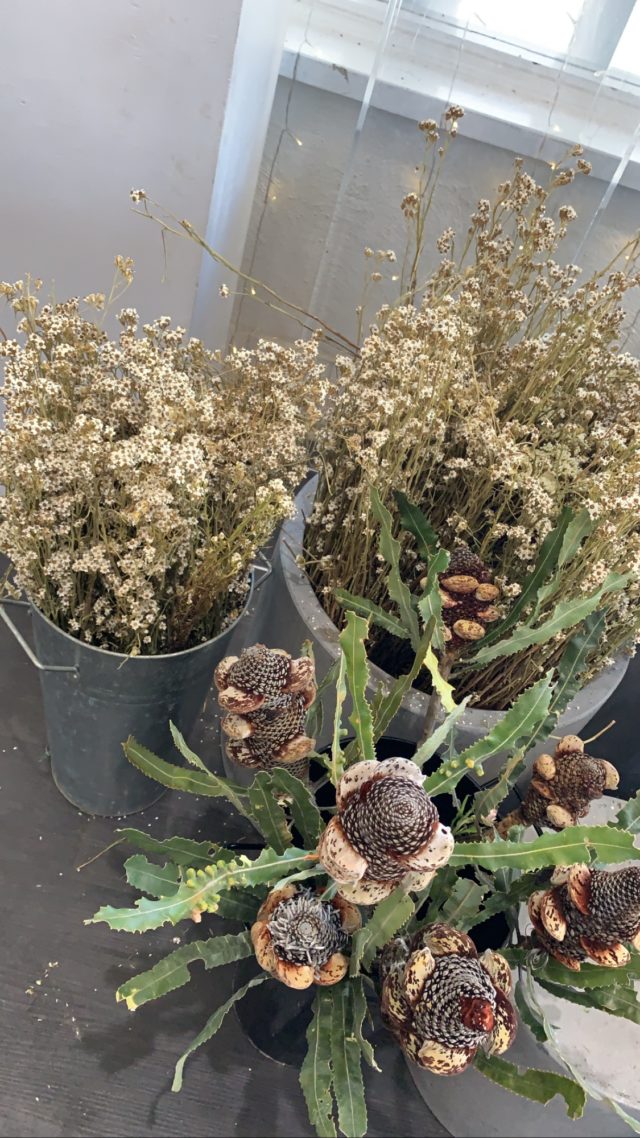 "The best way to dry them is to watch them open fully in a vase of water then hang them upside down in a dry area away from the sun for 2-4 weeks until they are completely dry. You can then make a new arrangement in a beloved vase or keep them hanging as a wall piece."
For more on Floral Army | Australian bathroom trends: February 2020 edition