With the final two exteriors revealed on last night's episode of House Rules, engaged Queensland couple Maddi and Lloyd were sent home, receiving a combined score of 12 from judges Joe Snell and Wendy Moore.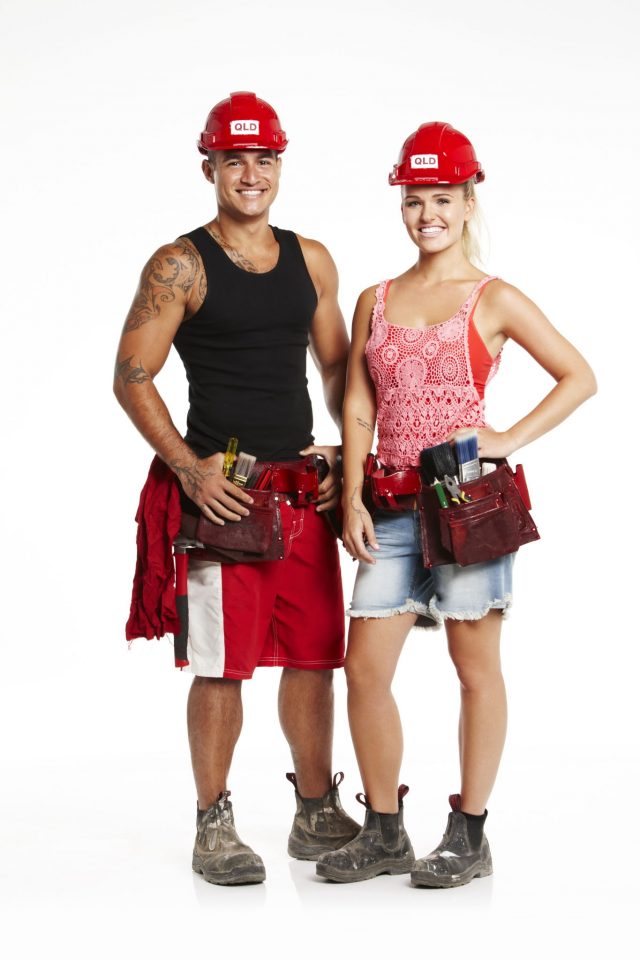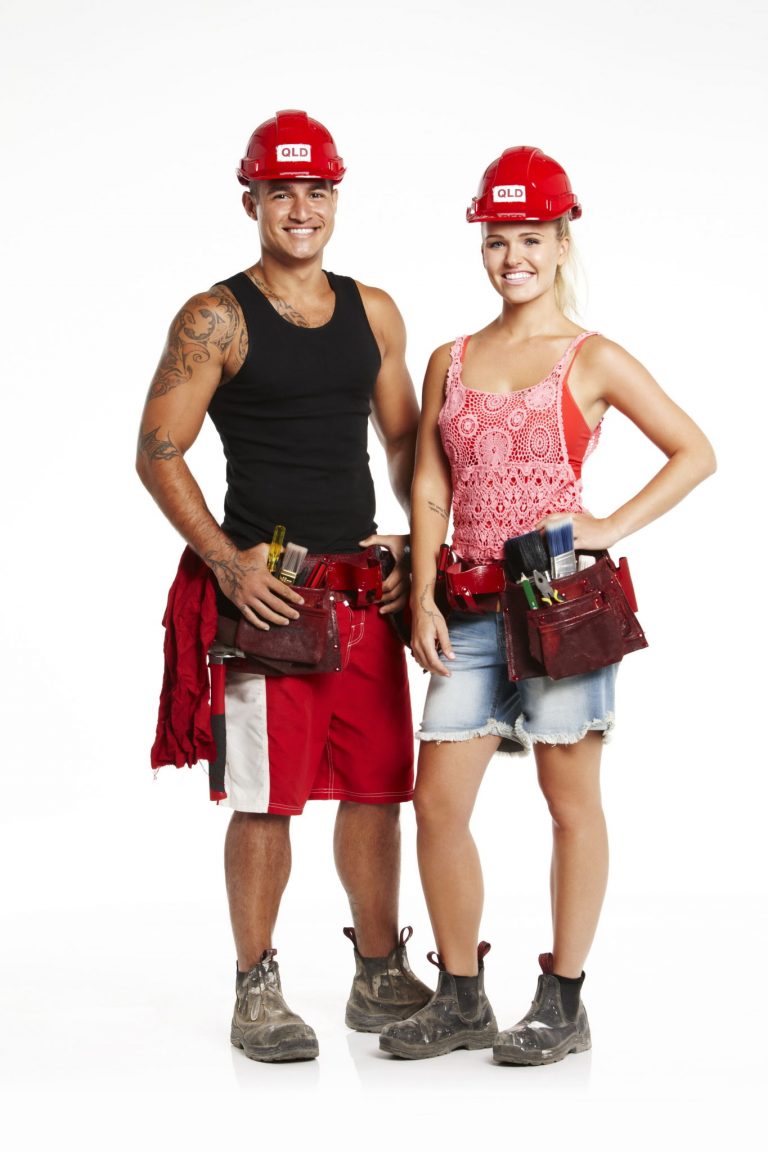 Making over Victorian team Adam and Lisa's backyard, they were applauded for their decision to extend the back deck but criticised for their design, furniture choice and planting.
Candy and Ryan, who took the front, received the highest score of the night with a score of 16. While on the other side of the country, Perth grandparents Carole and Russell edged-out previous semi-final winners Adam and Lisa, to receive a 14 from the judges for Maddi and Lloyd's front yard, compared to Adam and Lisa's 13 for the back.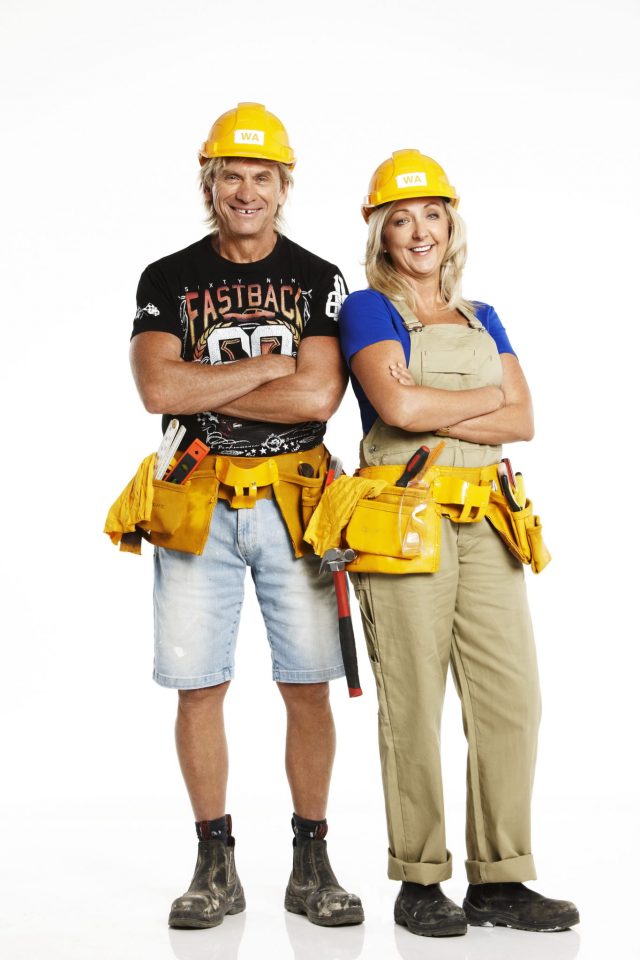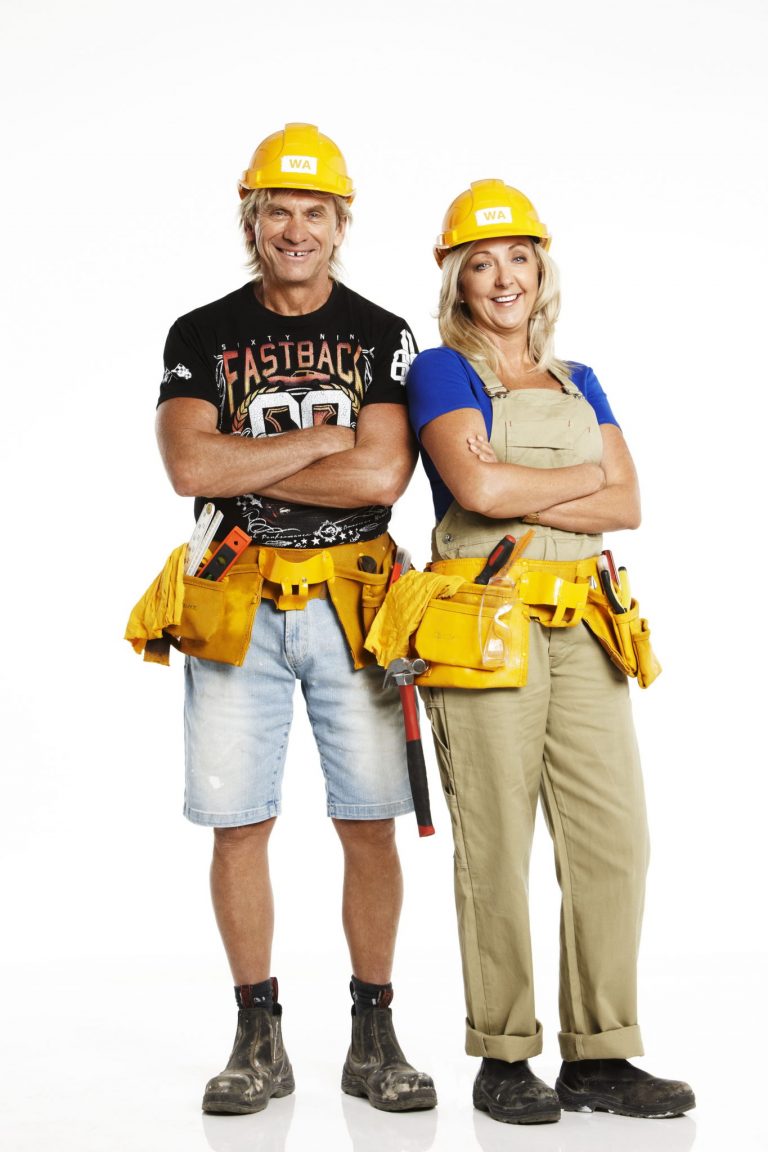 Seeing as we've heard from all the contestants, bar Carole and Russell, I had a chat with them this morning about what it was like receiving the highest score for the Queensland property and how it feels competing against all those young ones!
"I kind of sit back and think how did we get this far? I expected the young ones to do a lot better than us," Carole admitted. "They are so technically minded and look at things so differently I didn't expect to get as far as we have. So it is a nice surprise!"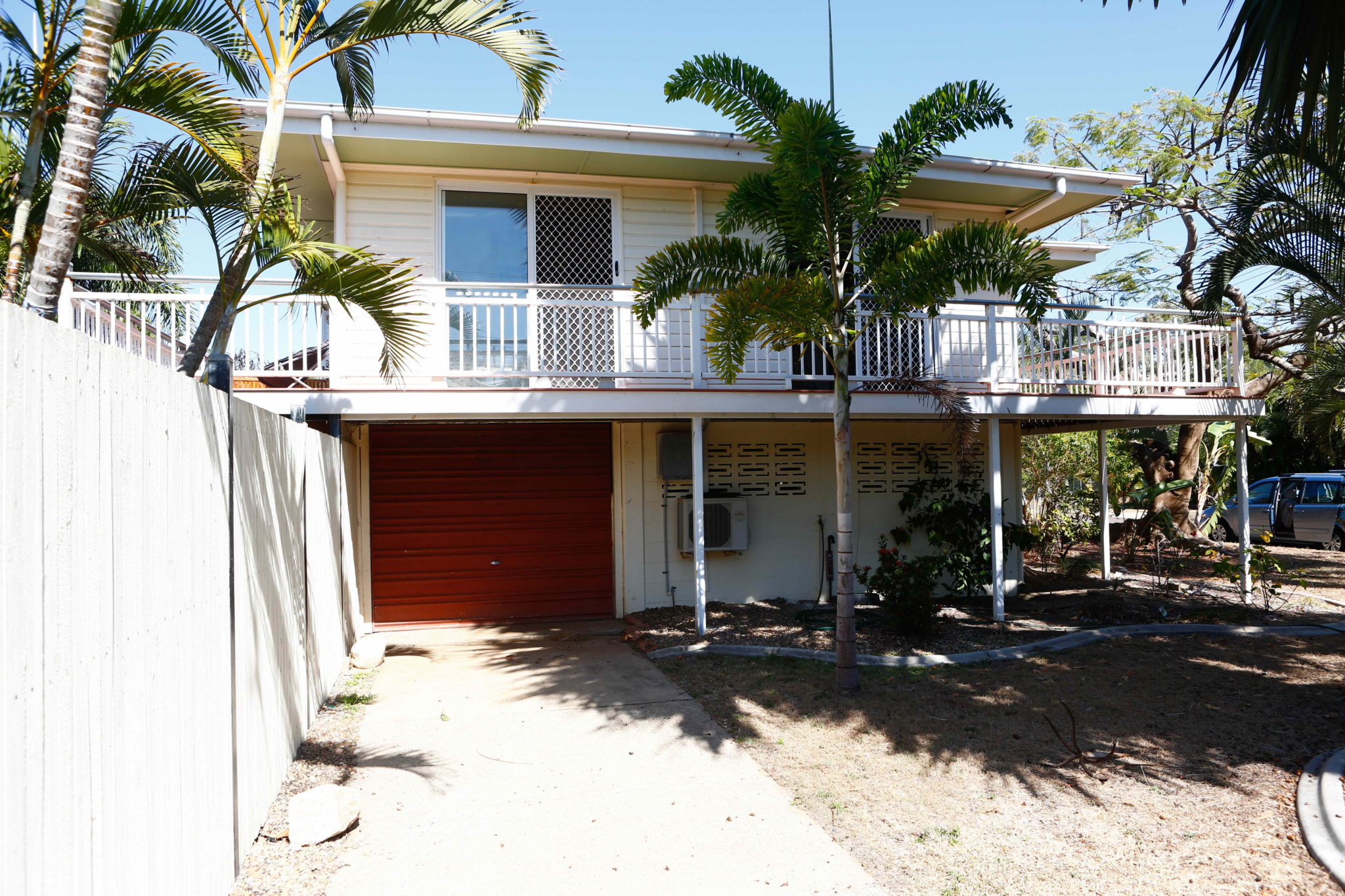 While Carole does see how being young could be a factor in success, she believes having conviction in your ideas is more important. "I don't think we have an advantage because of our age at all. Rather to be honest, I think my strength is that I have confidence. In this competition I think it all comes down to confidence, confidence to have a go."
Yet she does admit that while she may seem confident about her work upon reflection, before judging that all goes out the window! "This week I thought we would have done okay, the research definitely spelt out what you were looking at in our garden. But you just don't know until the judges have really had a look at it and given their critique."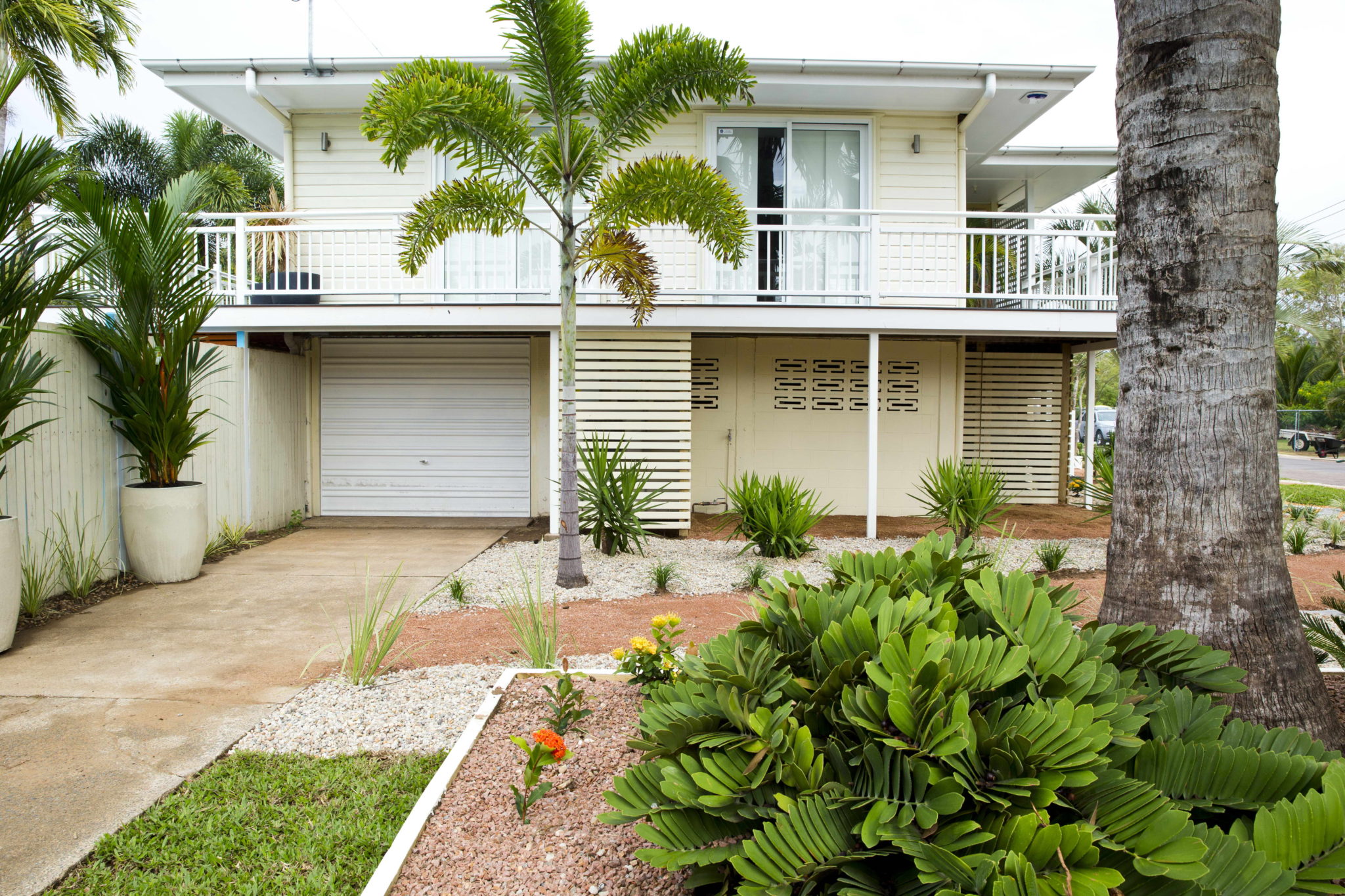 With the house rule of creating an exterior that was 'Palms Springs cool,' Carole and Russell had not only a huge area to make over but were left battling against the ferocious Queensland elements. "The heat was massive and if we didn't have the heat and the humidity I think we would have coped a lot better. It was so hot up there."
Yet they still coped remarkably well, getting the second highest score of the night and creating a garden entrance that both the judges and Maddi and Lloyd loved. "Making sure we made a statement with the entrance took a lot of thinking, a lot of organising and a lot of hours because we really wanted to nail that, which I think we did. It was certainly something different, it was grand, it was big and it definitely makes a statement."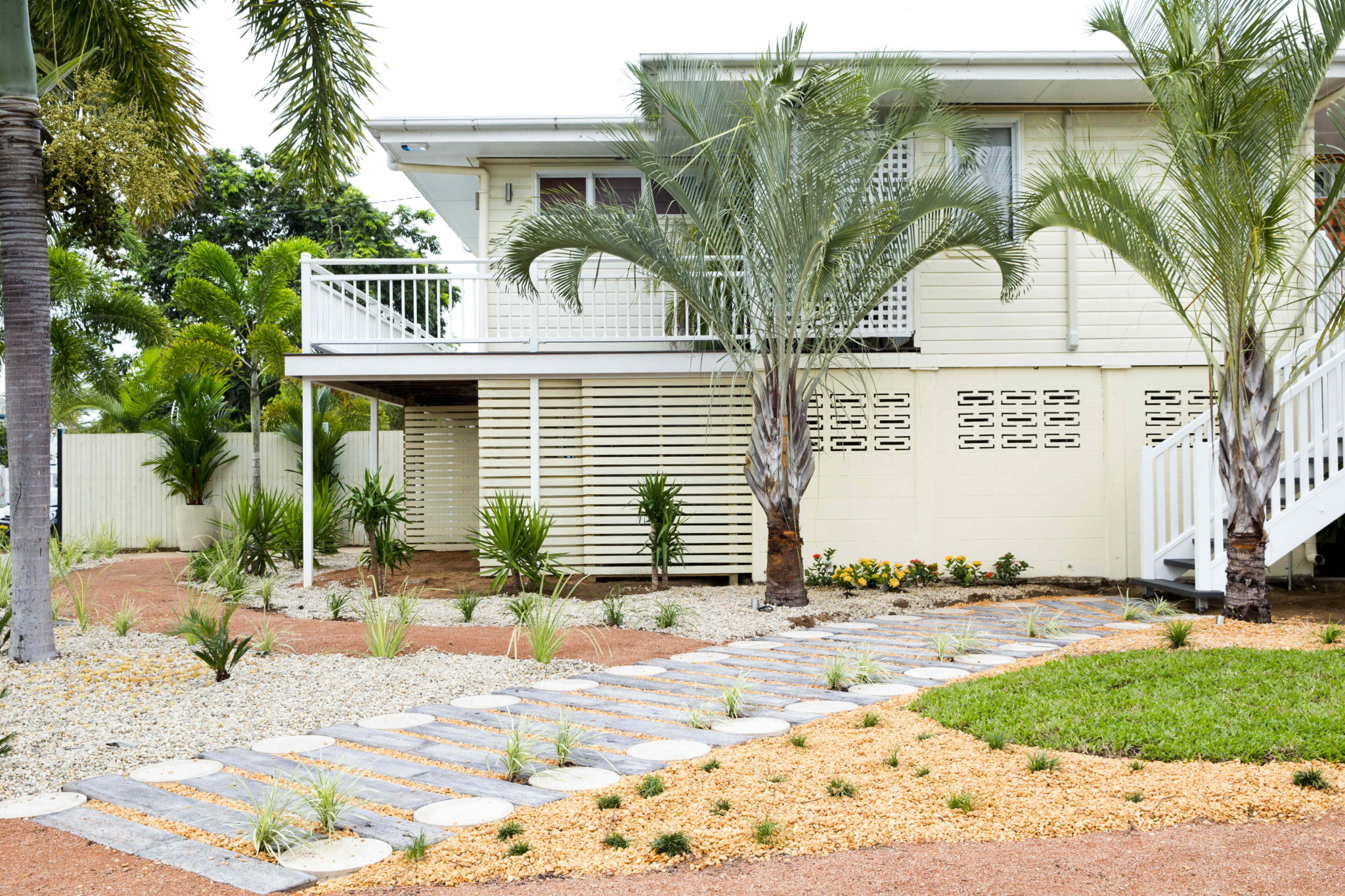 The overall leaderboard, which combined all the exterior makeovers, saw Adam and Lisa on top with 30 points; Candy and Ryan in second with 29; Carole and Russell in third with 28; and eliminated couple Maddi and Lloyd on 23.
The leaderboard has now been wiped, leaving the three remaining couples on a level playing field as they battle it out tonight for a place in the Grand Final.