Welcome to our new and improved playroom! I'm finally proud of this room, but let me tell you how we got to this point!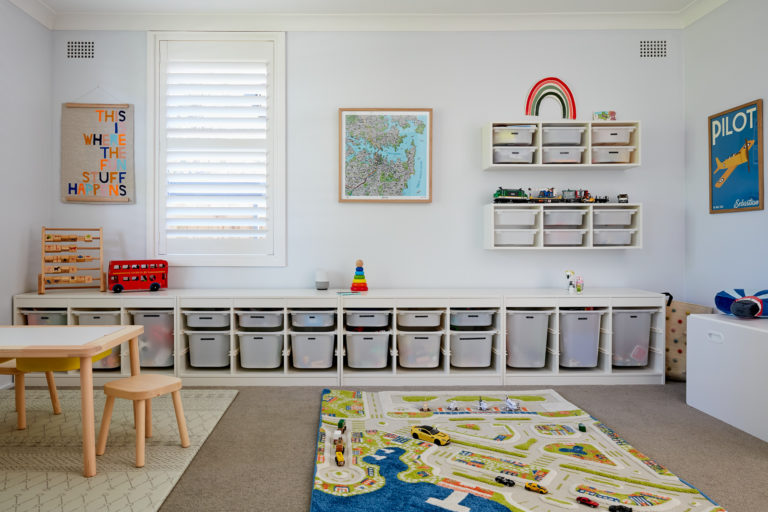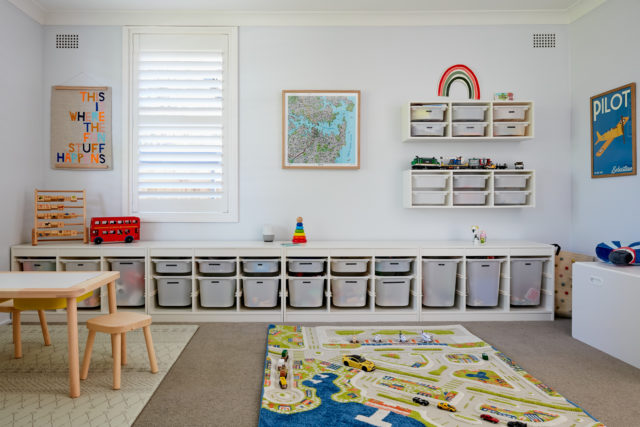 It's almost three years since we bought our "nanna house" and as we've ticked off transforming it bit by bit, I've never really shared the playroom with you and there's a reason why! Before I tell you why I came to loathe it, let me first tell you how much I also love the fact we have one!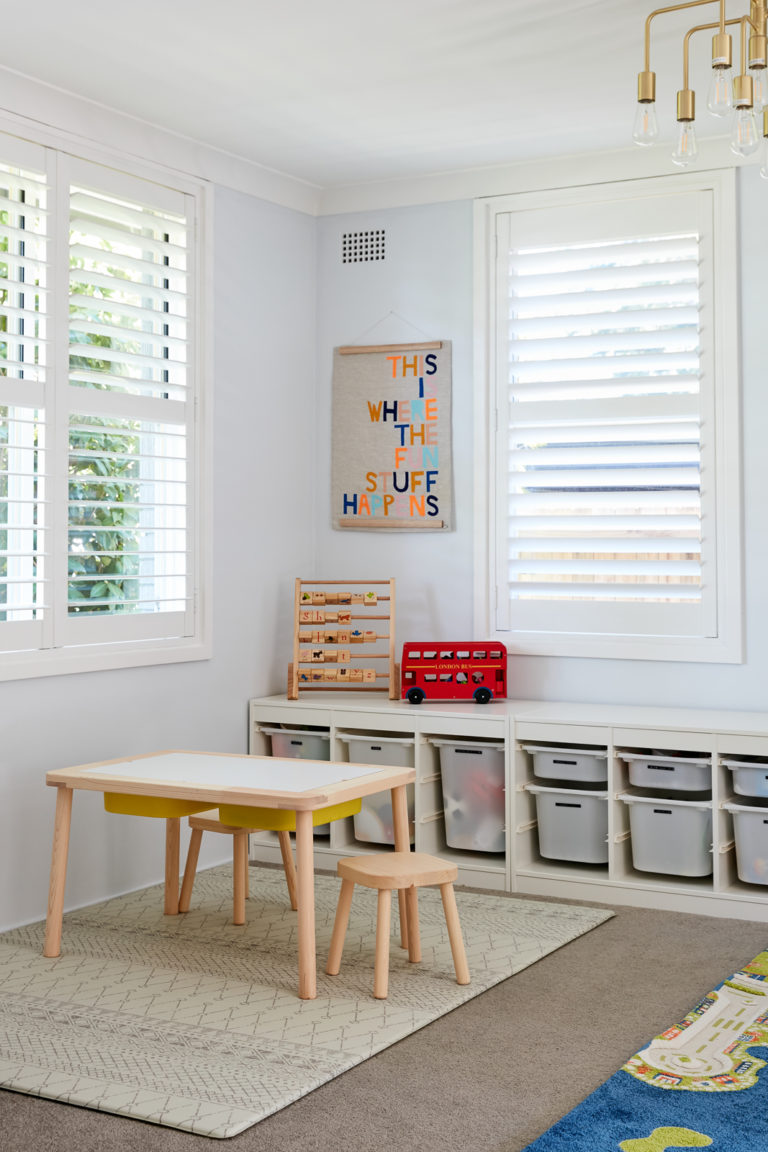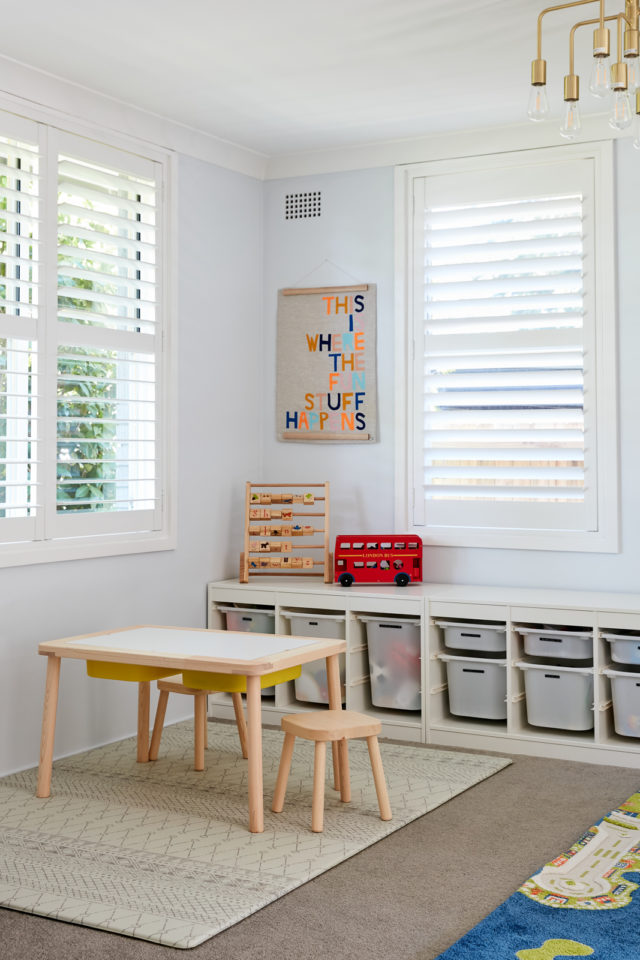 Having a playroom is the ultimate luxury for a mum of two boys who is also a bit of a neatfreak (that's me, if you hadn't guessed). I love my home to be tidy at all times (just don't go into the master bedroom unannounced as that's where it all comes undone!). I also have two energetic boys with lots of toys and I want them to have fun and to be able to pull things out and not get all antsy about it because life's too short and I'm not going to be that mum.
When we saw this house, with its "family room" off the living room, we didn't hesitate to earmark it as the playroom, and that was when we only had one toddler! Another huge bonus is that the boys' bedrooms are only for getting dressed, reading and sleeping and, as such, they stay really tidy! So at least I am dealing with just one messy room, not three!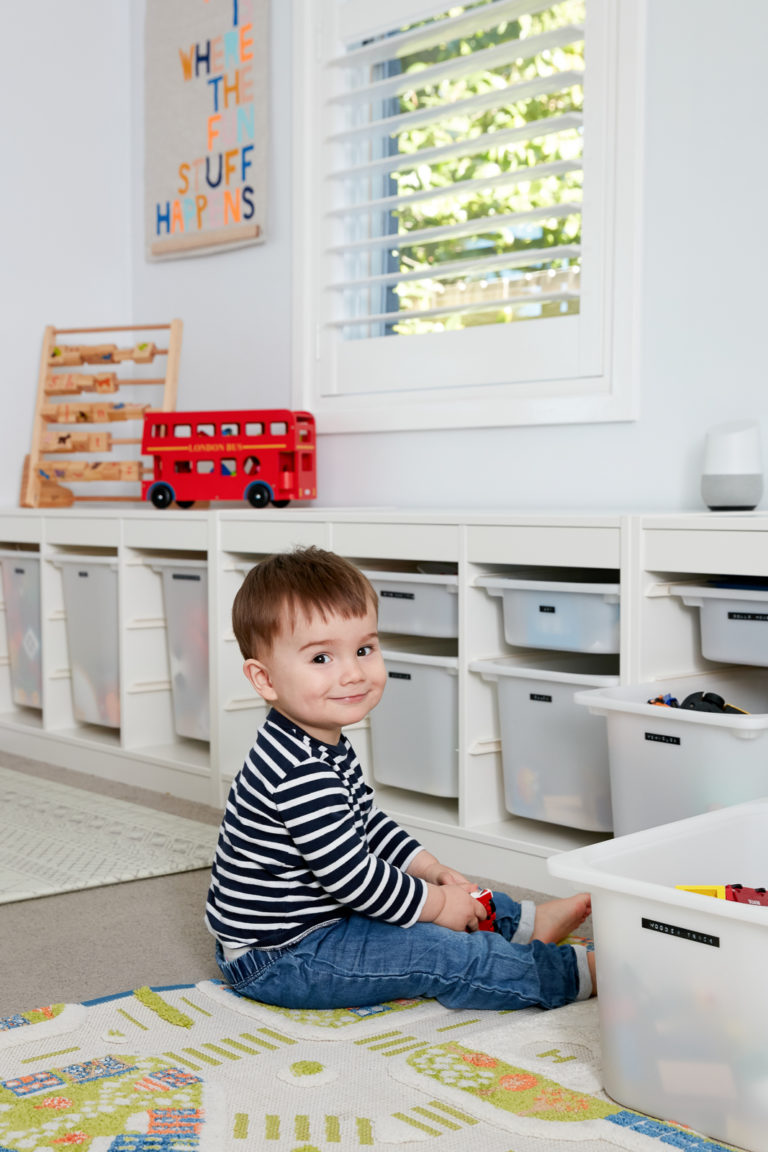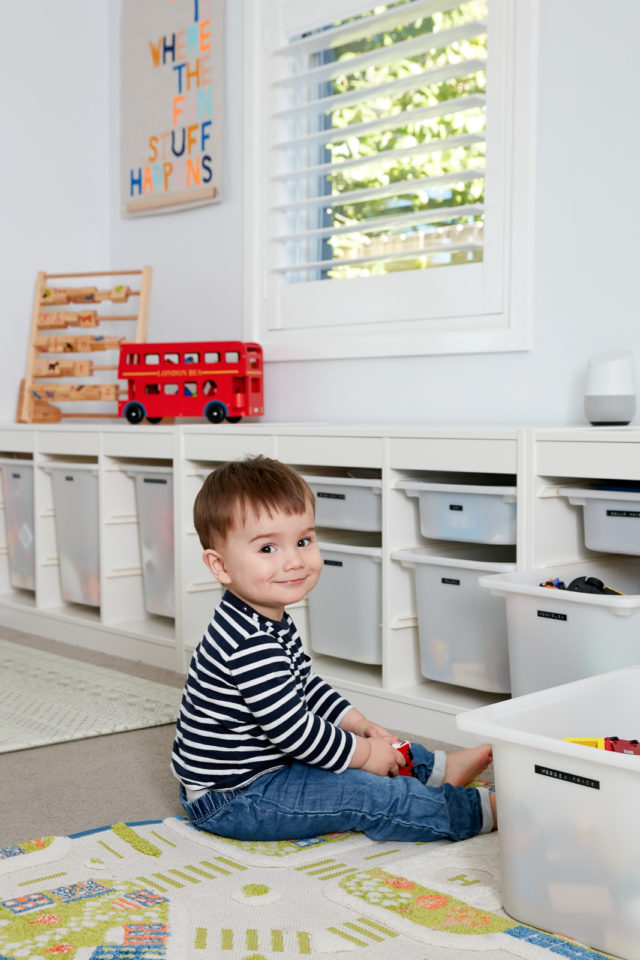 Fast forward to now having two kids and there are even more toys and a 16-month-old who loves to pull everything out and is too young to know how (or want to) tidy up his mess. Things were reaching a peak level of chaos in the playroom, with nightly tidy-ups a battle with the eldest and me only being able to cope because we have doors between the living room and toy town crazy, which meant I could at least hide it!
But the reality of our home is that those doors are always open so we can keep an eye on the boys and interact with them while they do their thing and we do ours, frequently crossing back and forth into each other's spaces. And we love that we can do that.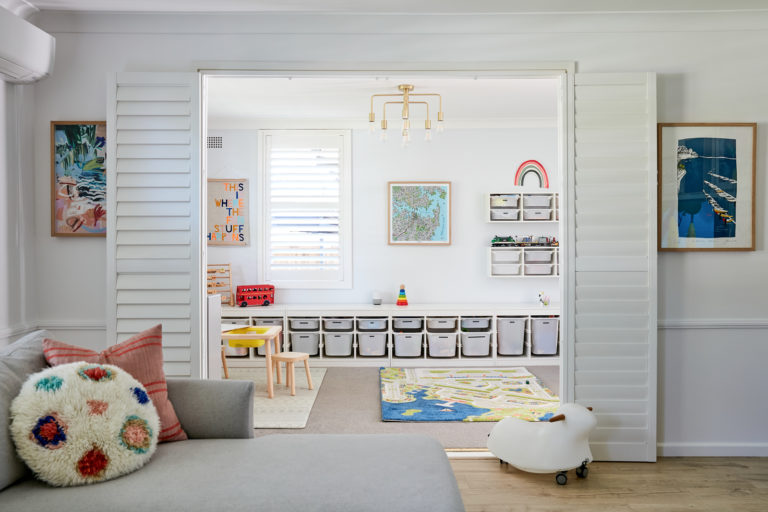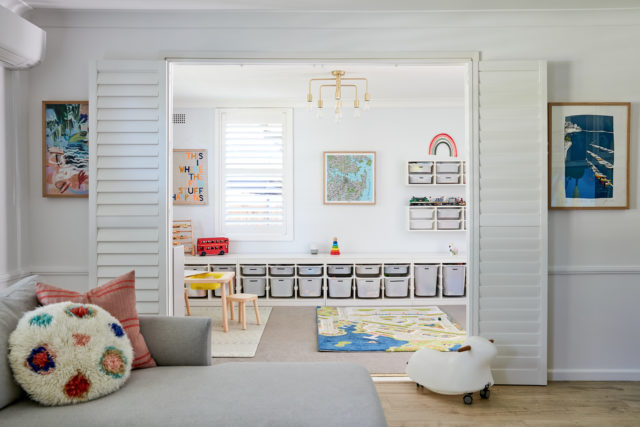 But the mess. Oh, it was an eyesore! We had a lot of baskets with stuff chucked in them. We had one large inherited (from Damian's room at his parents' house!) IKEA Expedit (now Kallax) unit full of felt boxes. We started off with different boxes for specific things, but as they weren't easily identifiable or labelled, we soon ended up in a position where any old thing ended up anywhere, just to get it off the floor. And the toys need regularly removing from the floor so I can deal with the crumbs. Don't get me started on wandering children with snacks! Every few months I'd say "enough!" and have a declutter and sort out. But it never lasted long.
Adding Charlie to the mix (particularly when he started walking a few months ago) made everything so much worse. Everyone told me you couldn't have a nice or tidy playroom and that there was no point trying to improve it. And I probably listened for a while, which is unusual for me because I believe everything can look nice (if not perfect) and you can have nice things, even with kids. And I suppose there's part of me that felt bad about wanting their room to be pleasing to me as well as them, like that was a bit selfish.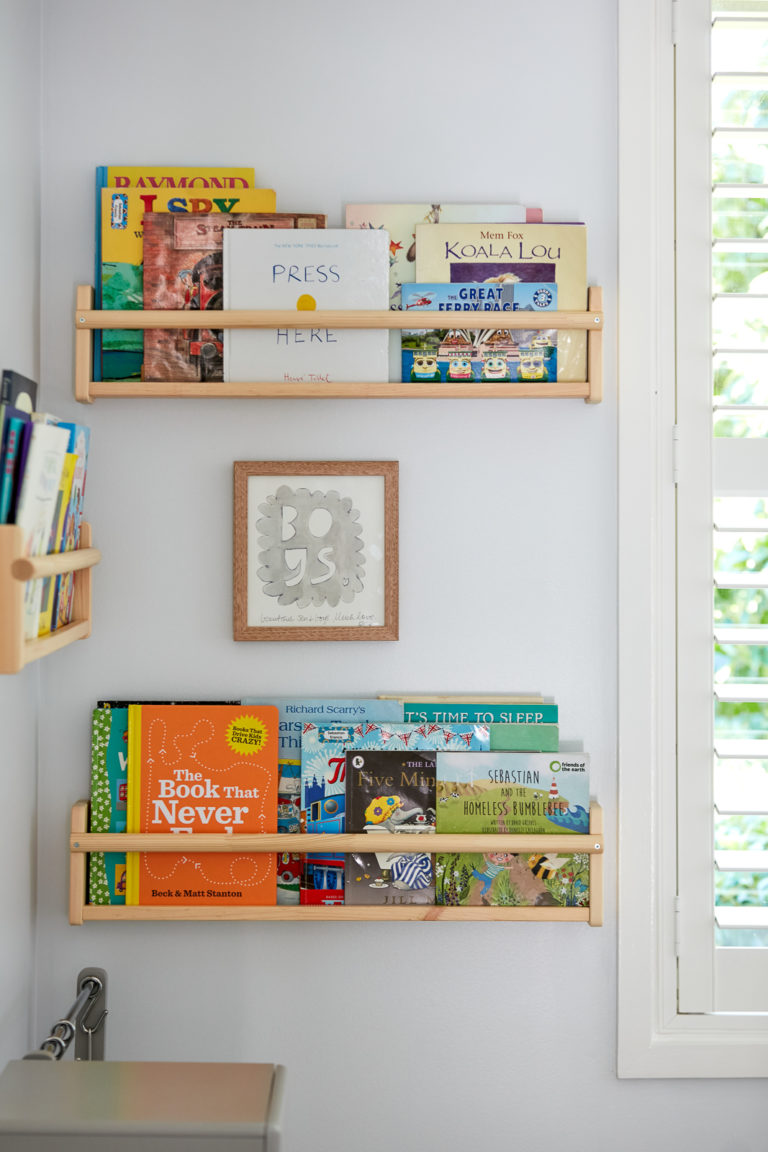 But do you know what, it's okay to want organisation which makes tidying up and keeping things tidy easier. It's way less stressful having a room that doesn't look a right mess from your living room all the time. And Sebastian (Charlie's too young to care!) really loves how his new room looks and feels and how easy it is to find what he wants to play with.  I'm actually surprised at quite how much of a difference this new playroom has made to our stress levels, and that includes things like the nightly nag to put the toys away before bed.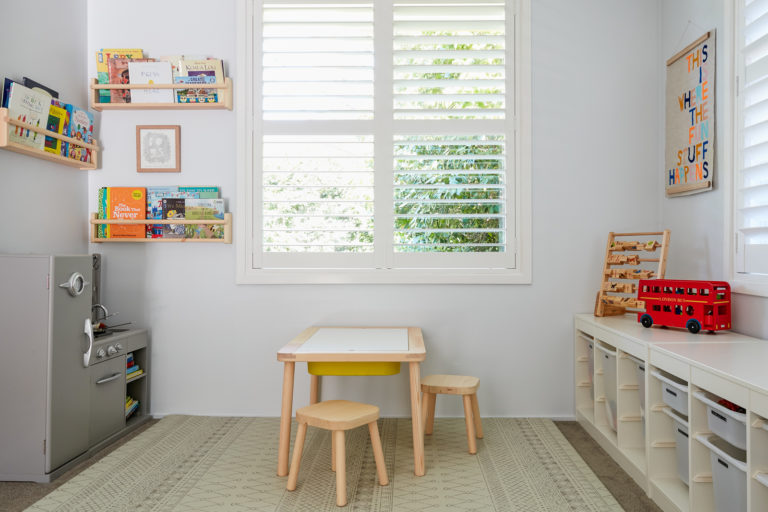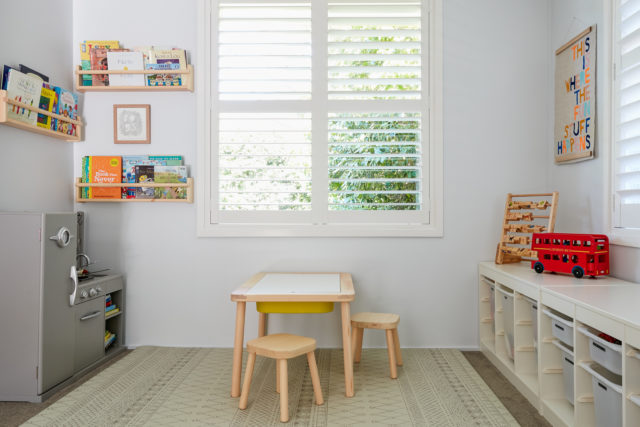 The room also looks so much bigger and nicer. Having all the storage at the same, kid-friendly height along the back wall, gives the impression of more space. An unexpected bonus of the IKEA TROFAST units is that they're the perfect height for the boys to play cars or draw at, which I'd never considered.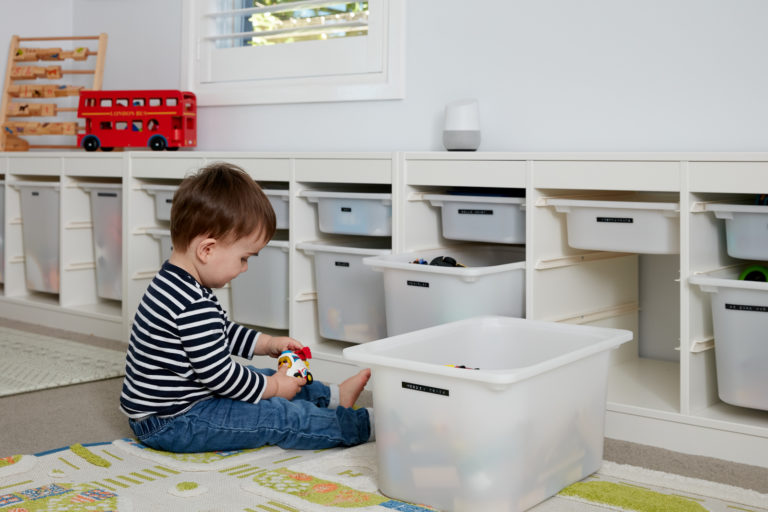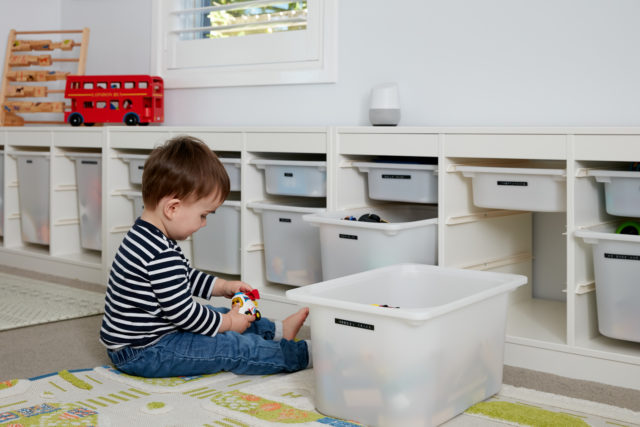 There's so much more to say about the playroom that I've decided to split this into two posts, and, in part 2, I tell you exactly what we picked for the room and why it works so well for the kids (and us!).
Thanks to IKEA, who collaborated with me to finally get the storage and organisation under control in this room!
See more of our home | Charlie's nursery | Our master bedroom
Photography: Jacqui Turk