I recently shared this DIY polkadot wall project I did in the boys' new shared bedroom on socials but I thought I'd include here with a step by step too. It was so super easy and as a non-crafty/creative person, I was quite proud and smug with myself afterwards. If I can do it, anyone can!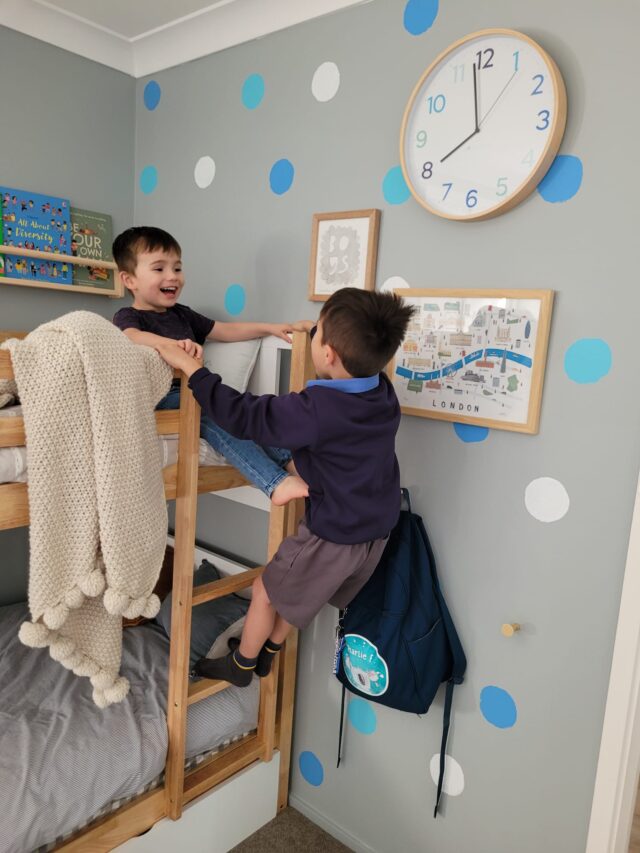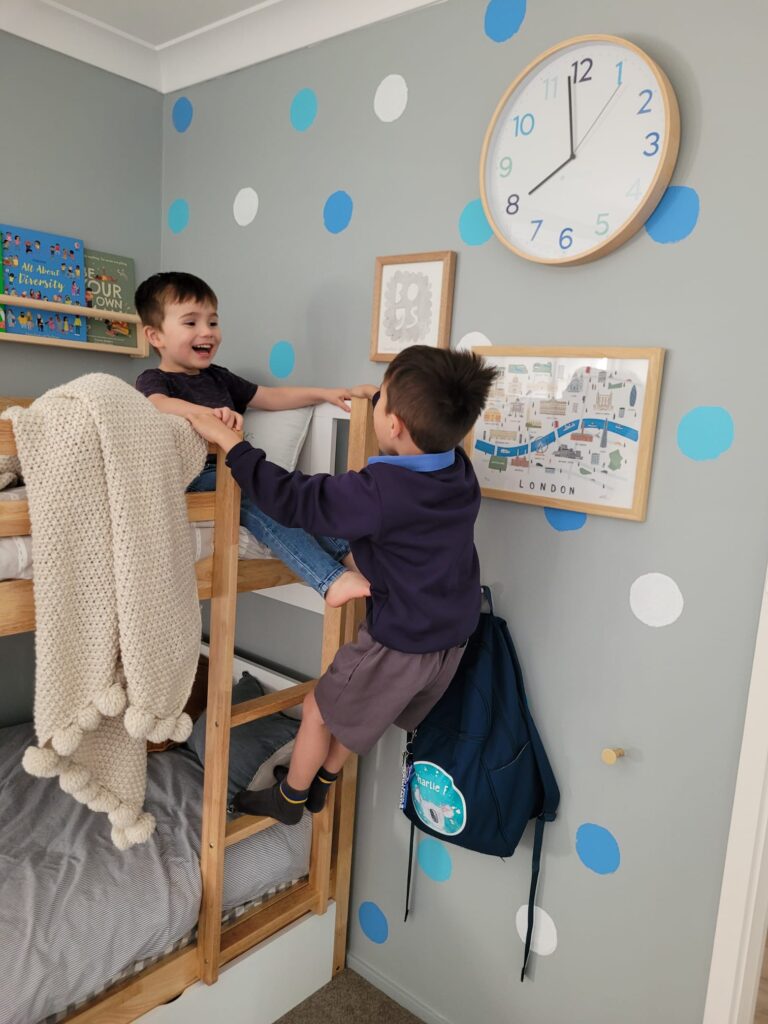 I do like to keep the boys' bedrooms quite classic and calm as they have all the colour and all the toys in their playroom (where would this neat freak mum be without that?!) but I loved the idea of this fun paint feature on one wall, especially as it's the one they see from their beds, and the one you don't see as you're walking down the hallway. Everyone wins!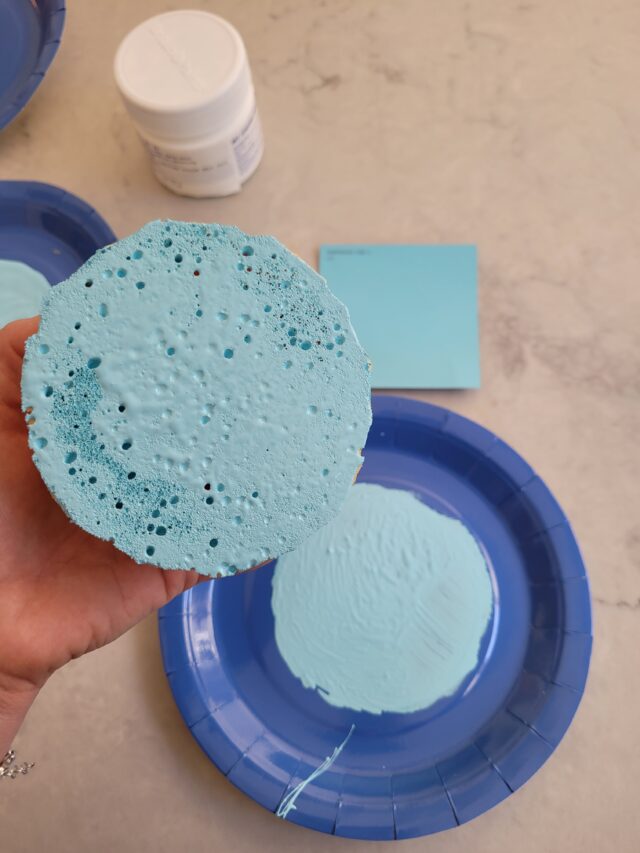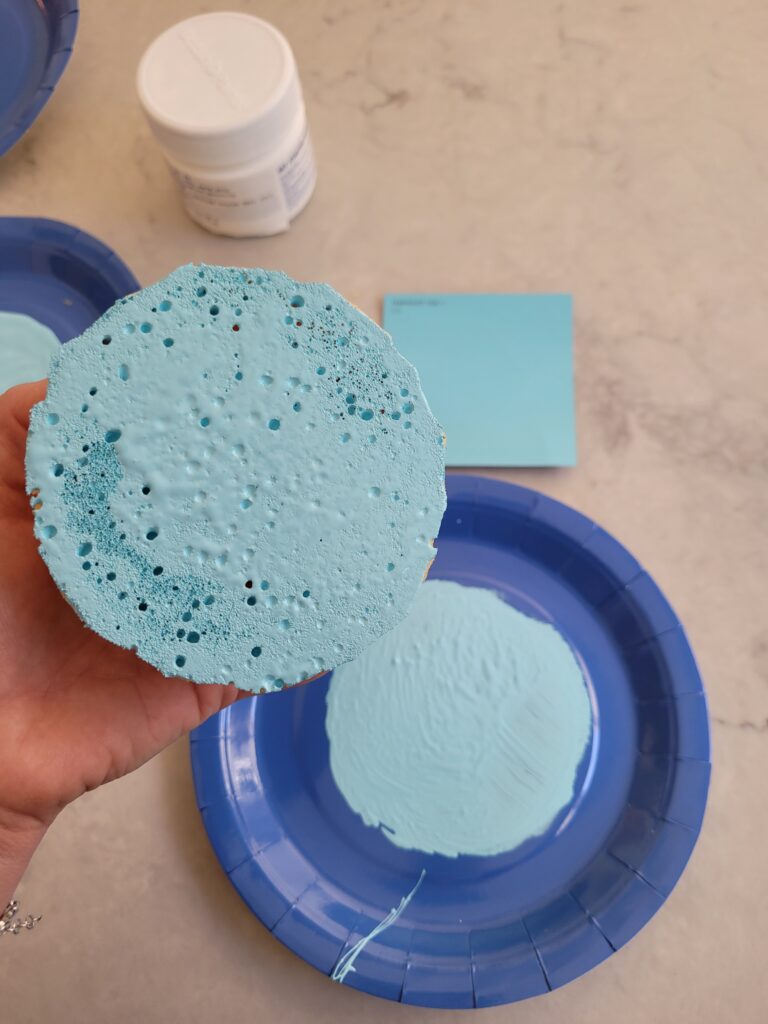 All you need is some paper plates, a couple of big sponges (I got mine from Bunnings), scissors or a craft knife and as many sample pots of paint as you want different colours (I chose three).
Simply cut circles out of the sponge/s with scissors or use a craft knife. I drew around a glass with a Sharpie but you could choose anything from the kitchen that works for the size you want. It's also up to you if you do all your circles the same size like I did, or mix it up!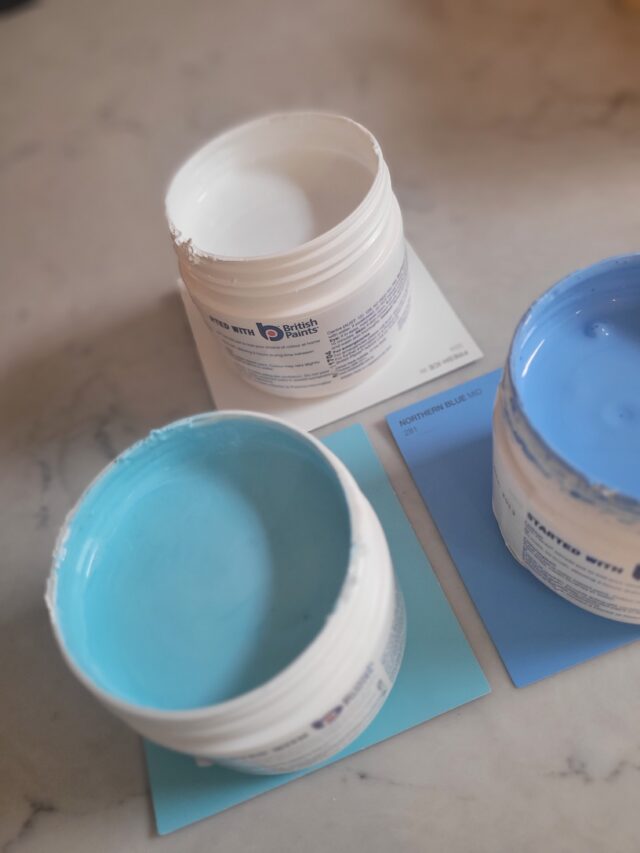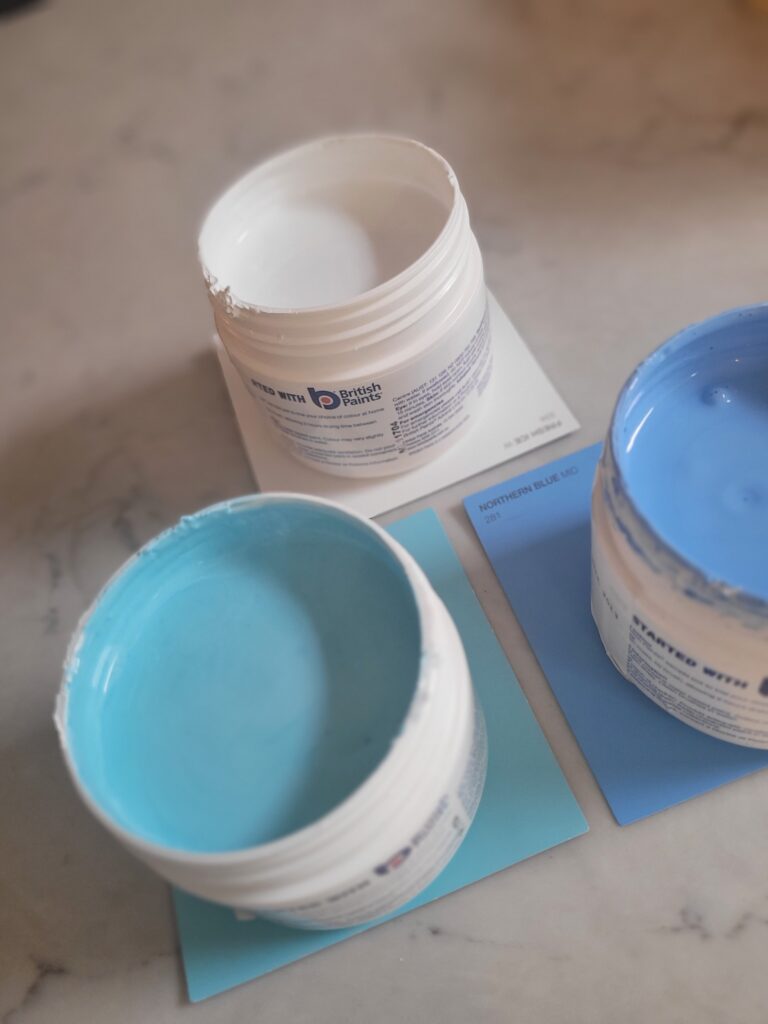 The boys thought they were helping me choose colours at Bunnings but the truth is, I already had a pretty good idea of what we'd get (I'm keeping it real here, folks!).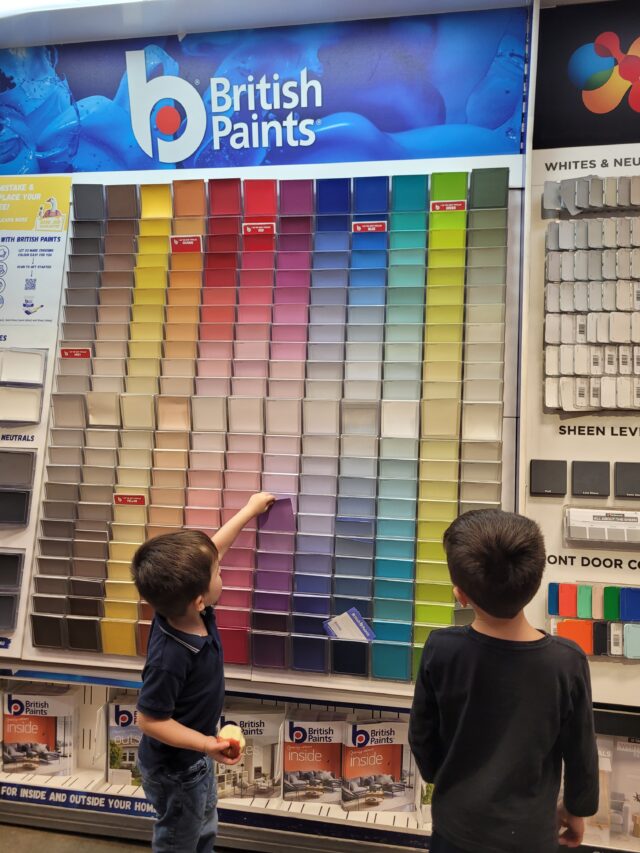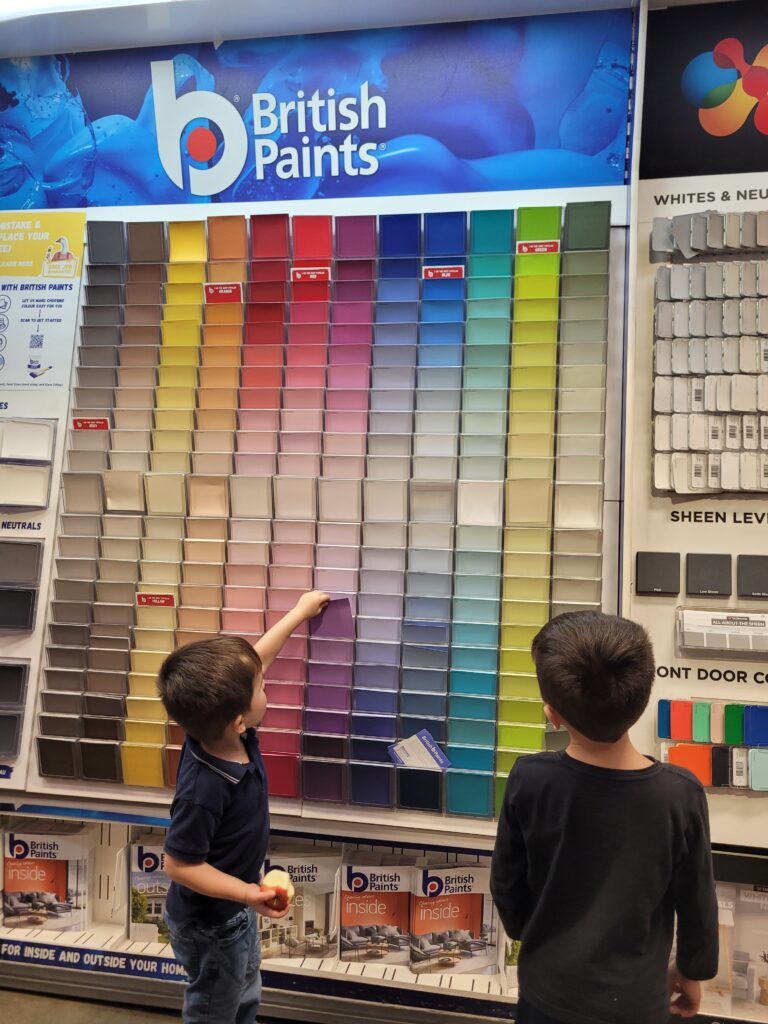 I'm all for living life on the edge so I didn't over think the placement of my spots. I took my time and did one colour at a time. Then at the end I stood back a lot, considered the wall as a whole and added extras here and there until it was just right!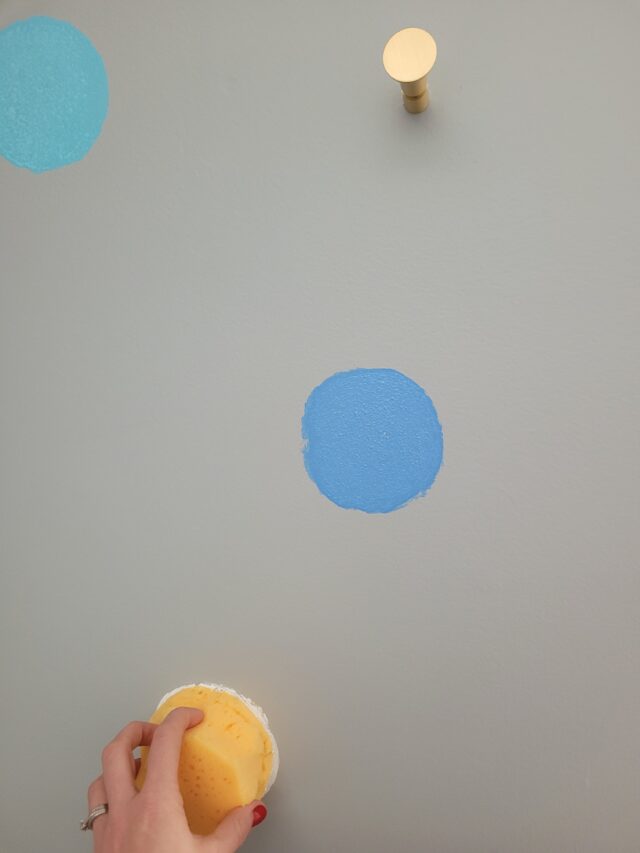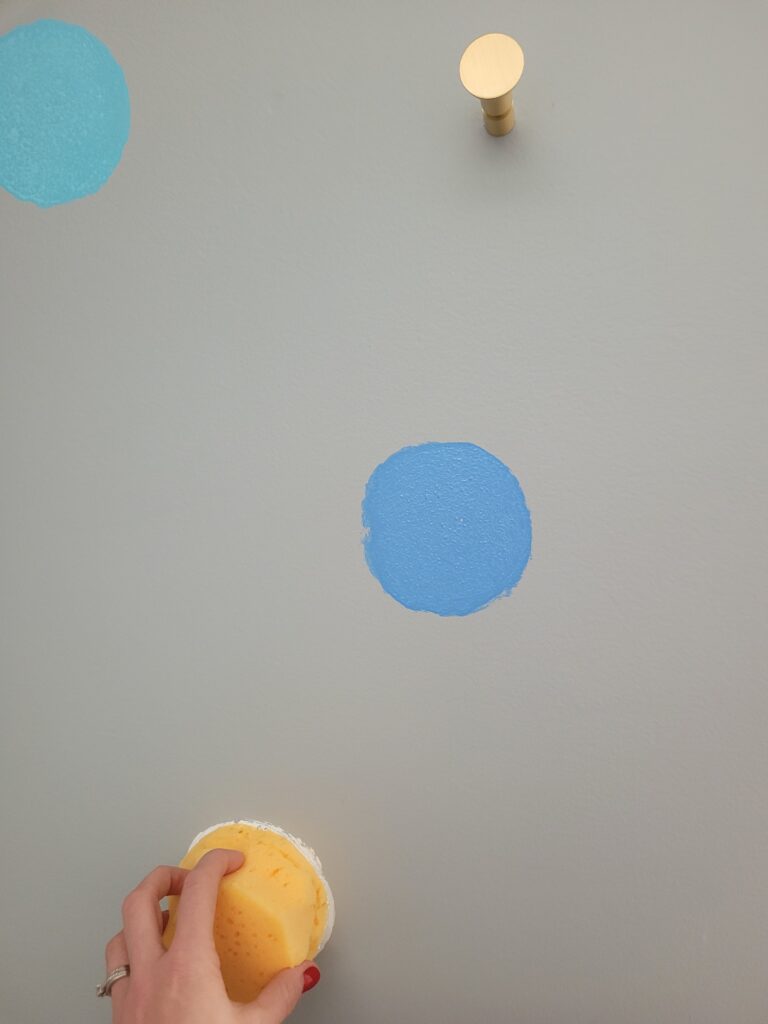 I found carefully twisting back and forth with the sponge onto the wall helped with coverage. The edges of my circles were definitely not perfect but I think that looks deliberate and works well for a kids' room. Another tip is to have a few paper plates available to experiment with how much to load the sponge up (or not) with paint.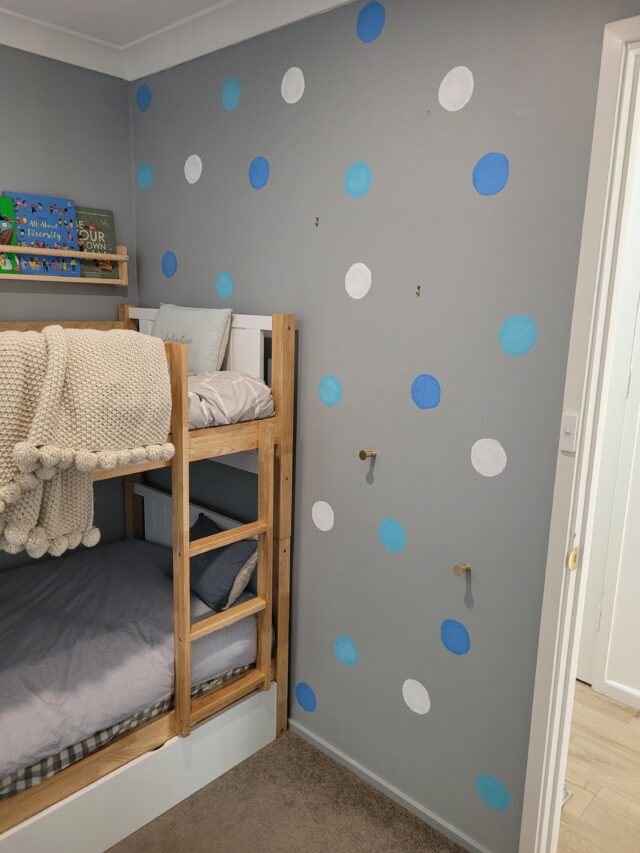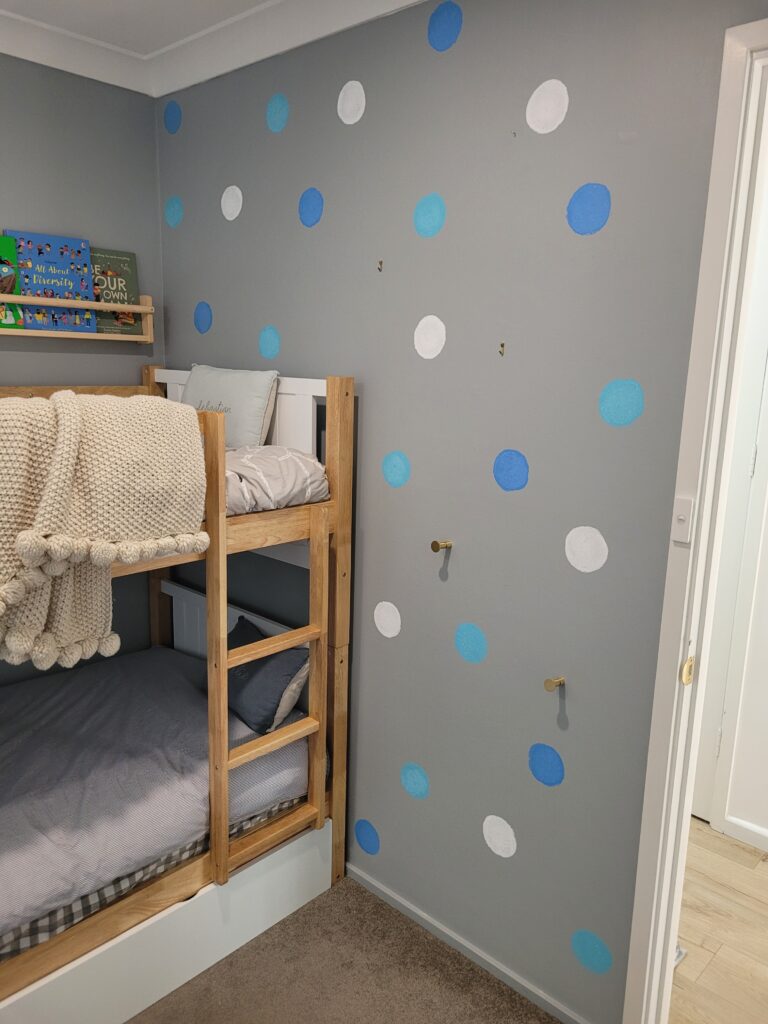 I hope this easy DIY project inspires you to have a go yourself. I'd love to see what you create if you do! If you have any questions, pop them in the comments. And before you ask, the bunks are the Myer from B2C Furniture and we love them!
This idea came from British Paints and you check out their how-to here.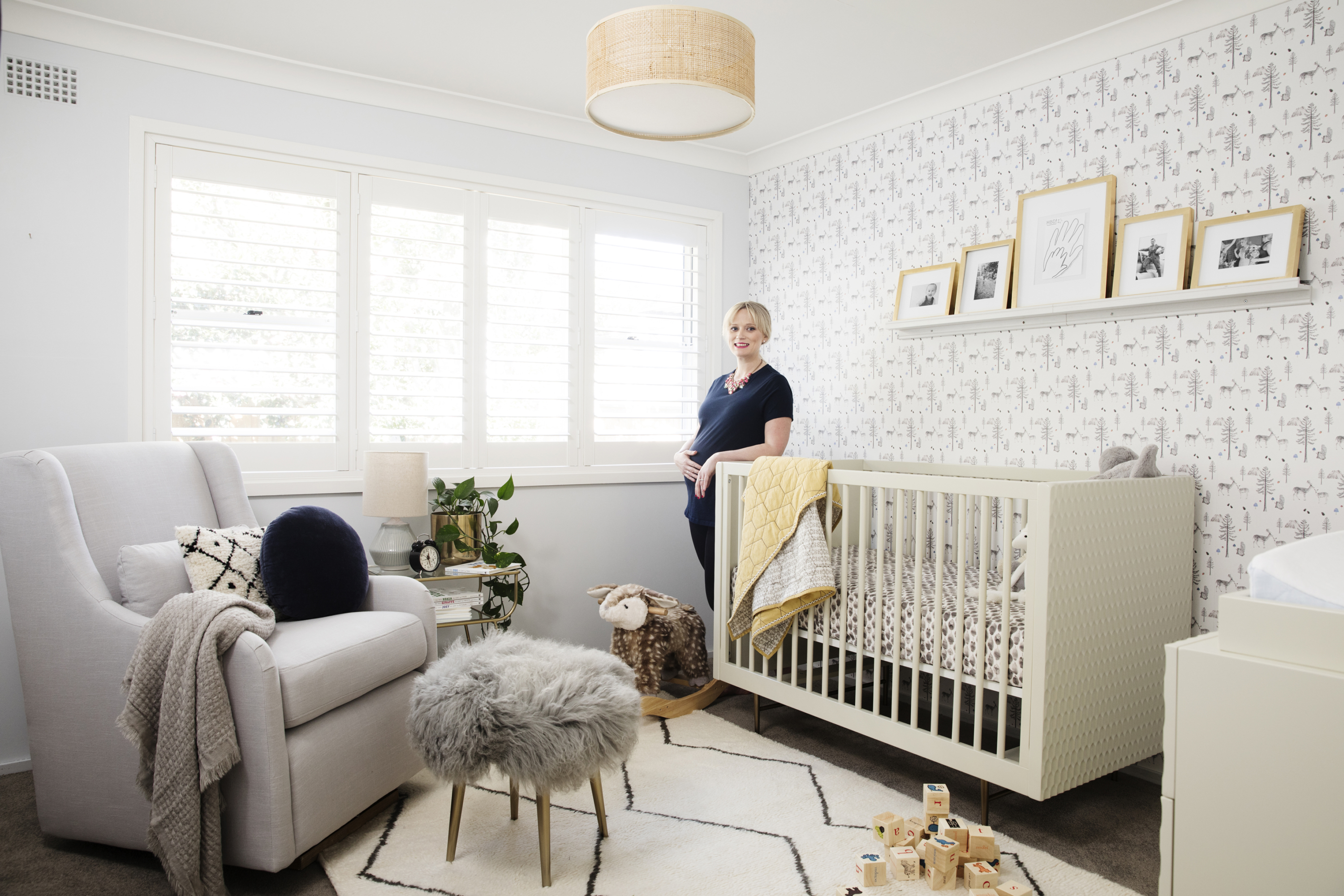 Baby number two's modern and unisex nursery reveal
Photography by Sam McAdam-Cooper There's a new room in our house which is calm, serene and incredibly tidy… because nobody…